Make the Most of Unemployment: Learn, Adapt, Improve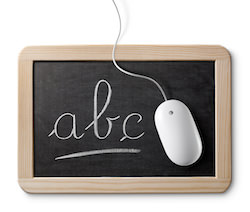 Being out of a job does not equate to being out of work. There are plenty of opportunities out there to keep yourself busy while you search for a new position, allowing you to gain valuable skills, and even earn yourself some ākhirah points.
—
2008 was a very good year and a very bad year for me. It was the year I completed my PhD in Molecular Biology and officially became a 'Dr'. It was also the year I started my 18 month stretch of unemployment.
I wanted to be a scientist since I first learned the meaning of the word. But after four years of stress, tears, and broken dreams, the only conviction my PhD left me with was that nothing on Earth could make me go back to the lab. Job hunting was a major chore, as most Bio-sector openings were for postdoc positions in research. In the end, my period of unemployment was extended by a complete lack of direction; for the first time in my life, I had no idea what to do next.
Depression began to creep in as I felt the weight of societal expectations on my shoulders: that of my parents, my family, my neighbors, and even strangers I met at weddings. It was so embarrassing to admit that after eight years of higher education, I had failed (FAILED in big, bold letters) to do what most school-leavers have achieved: to get a job.
Alḥamdulillāh for me, the story did not end there; rather, it was the lowest point from which the only way was up. My situation began to improve when I launched my first social media initiative, SignLabs.org. It was the catalyst that rapidly converted my time of aimless thumb-twiddling into a time of self-discovery, proving to be one of the most productive and creative periods of my life so far.
There were many positive consequences to working on SignLabs: first and foremost, I was helping the community – that's always a win, māshā'Allāh. Producing the promo videos reawakened my love for film-making, an activity I hadn't engaged in since I was a teenager. I also learnt that as much as I loved it, I wanted media and film to remain a hobby, and not a career.
[youtube]http://youtube.com/watch?v=cJhTjCJWPzA[/youtube]
Lastly, from a recruitment perspective, it galvanized the project management skills that I had unknowingly developed during my PhD and rebuilt the self-confidence that had taken a serious knock from years of toil and frustration.
It was this same confidence that allowed me to break societal norms once again: in March of 2009 I made the somewhat controversial decision to go back to university, to study for a government-sponsored Masters in Bioinformatics. Yes, a Masters after a PhD (!). As much fun as I was having with social media, I missed my first love, the sciences, and wanted to give them one last try to see if we could work past our differences.
Alḥamdulillāh, we did. Twelve months of hard work and copious amounts of pleading with Allah led to my first, official, full-time job as a newly qualified Bioinformatician in 2010. I literally walked out of university one day and into my new work place the next. That is the power of du'ā'.
I am still benefiting from my 18 months as an un-employee. I am now less phased by positions of responsibility, both in and outside of the work place, and continue to collaborate on a number of community initiatives, māshā'Allāh. I also really, really enjoy my new job – a job that I only found having had the time and space to re-think my career path. Verily, after hardship comes ease, alḥamdulillāh.
A large part of the negative emotion we experience during unemployment comes from believing that we have let the world down somehow. That we are failures, and not worthy of success. Volunteering your skills, and indulging in creative pursuits during this trial can help you to feel useful and productive once again, whilst earning the blessing of Allah through your efforts to serve Him. Use this time away from the usual 9-5 routine to improve yourself for the benefit of everyone. It is a silver lining that you cannot afford to leave unmined.