The Lives and Stories of Ergun "Mehmet" Caner
By Mostapha S.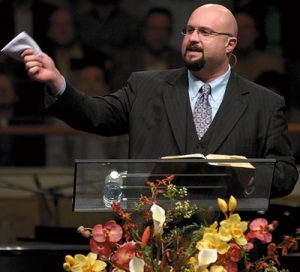 Not that long ago, Turks seemed to be all over the news. Their overwhelming presence was mostly due to the massacre of the freedom flotilla humanitarians by the phalanges of the only apartheid regime in the world that we are all obliged to consider a true lighthouse of justice, or else we are anti-Semites. But there was another item in the Turks-in-the-news category that received a lot of attention, despite roughly coinciding with the events surrounding the flotilla massacre, which implies it contained much of what the media considers worthy reporting about these days, namely conflict, religion and dirty laundry. Of course, I am talking about the revelations that one of the pioneers of "hate-filled Muslim 'extremist' turned loving Christian" (and sharing his/her story in a book with a two digit price, shipping expenses not included) industry, Ergun "Mehmet" Caner, was being exposed as a fake. A man who decided to re-write the first chapters of his life before starting a new one. Most Muslims are familiar with this Baptist preacher and scholar who claims, according to the still present biography on his website, that he was "raised as a devout Sunni Muslim along with his two brothers" and  "converted (to Christianity) in high school."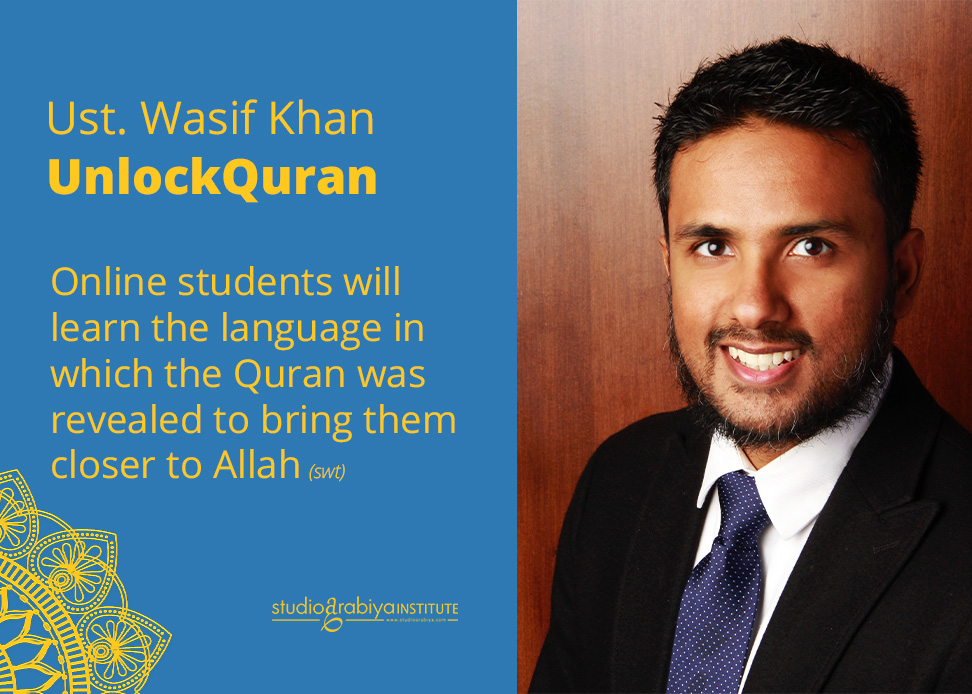 As a scholar, Caner has authored a number of books critical of Islam, purporting to "expose" its true nature and reveal "secrets" hidden from the sight of naive an unsuspecting Christians and has appeared on a number of shows presenting the same message. According to Walid Zafar of The Huffington Post: "After the 9/11 attacks, when many Americans were searching for answers, Caner stepped up with enthusiasm to present himself as an expert on Islam. He used his own "personal history" (much of it since demonstrated as bogus) to confirm his audience's deeply-held suspicions about the faith that many of them blamed for the attacks."
I came to know about Caner in a similar fashion, while browsing through amazon.com some years ago and running into one of his books about Islam, the title of which I cannot remember precisely now. What I do remember is the triumphant mood of many Christian reviewers who were strangely thrilled and overjoyed by the newly discovered fact that the world's fastest growing religion, and the religion of probably some of the people they know personally, is evil (since that is what the book seems to have been all about); sadism at its strangest. After the 9/11, his rise appeared to have been unstoppable, peaking with his appointment as the dean of the late Jerry Fallwell's Liberty University Theological Seminary in 2005, which since has tripled the enrollment of students to approximately 4000. But soon, the true story about the Caner clan began to unravel. Ironically, it began to unravel around the same time Caner was accusing fellow Christian missionaries of "heresy" and, ahem, lying for using a deceptive missionary tool called the "camel method" to convert Muslims.
The taking down of Ergun Caner was prepared by none other than himself; he made reckless omissions in his testimonies, gave contradictory statements about different details of his and his brothers' lives, and never missed an opportunity to exhibit how ignorant he truly was of anything related to Islamic teachings of theology. But since his message was pleasing to his audience, it took what the media likes to call "an unlikely coalition of Muslim and Christian bloggers, pastors and apologists" to connect the dots. Representing Muslims in this unofficial coalition was a brother from England named Mohammed Khan, the man behind the now legendary website fakeexmuslims.com and a series of ingeniously crafted videos dissecting and analyzing many of Caner's attempted frauds to the smallest detail. Christians were, for the most part, represented by James White, another Christian debater well-known to Muslims, and blogger Debbie Kaufmann; what's important to note is that they're both Calvinist, which helps to explain their conflict with Caner, who seems to have been highly critical of Calvinism, once even saying that "Calvinists are worse than Muslims."
The results their diligent excavation effort yielded were fascinating; in short, almost all of what Ergun ever said of his Muslim past was false. Walid Zafar provides us with a sample of his greatest testimonial hits:
"The main problem with Caner's journey from Jihad to Jesus is that much of it is fiction, a complex lie made up to give his conversion more authenticity. He fabricated almost everything. For someone who allegedly fought jihad, Caner's understanding of the very basic tenets of the faith he is a so-called expert in is rudimentary.
Caner does not know the difference between Islam's article of faith and the first chapter of the Qur'an. He's claimed that the lunar month of Ramadan lasts for 40 days. In his book, he writes that he performed all of the rakats (daily prayers). The actual word is salah. It's not a difference most people would know, but he says he is an expert on Islam. Muslims, he once said, followed something he called the "tobaad." He's claimed to have debated Muslim scholars who've never heard of him. Court records from his parent's divorce indicate that he was in Ohio when he was a young child, long before his alleged move from Turkey. On his books, his middle name is Mehmet (Muhammad in Turkish), yet it is listed as Michael on his concealed-weapons permit in Virginia. Before 9/11, he went by E. Michael Caner.
In one speech, Caner told a crowd that outside the mosque in Kabul there was a sign that read, "Do not teach the women to read and write." The story may or may not be true, but Caner, to give authority to the tale, told the crowd what was written in the native tongue: 'bahasha uwtara muwtara seeteeroh.' That's neither Dari nor Arabic nor Urdu nor Turkish nor Pashtu. It is an entirely made up language."
Revelations such as this one (and as attested by the materials available on the websites linked above, there are many more interesting details in this story) were too much for his employers; Ergun Caner was demoted from the position of the dean of the Liberty University's seminary and stopped performing this duty as of June 30,2010 when his contract expired. According to a statement from the Liberty University, "… a committee consisting of four members of Liberty University's Board of Trustees has concluded that Dr. Caner has made factual statements that are self-contradictory… Dr. Caner's current contractual term as Dean of Liberty Baptist Theological Seminary expires on June, 30, 2010. Dr. Caner will no longer serve as Dean of Liberty Baptist Theological Seminary."  The story of the demise of Ergun Caner has thus been brought to its conclusion, at least for the time being.
But there is one element of the story that, no matter how it further develops, will never change. It refers to a very significant correlation between anti-Muslim bigotry and eventually ending up being disgraced. You see, Caner's case is just one in line of many examples of Islam-bashers and opposers being exposed as intellectual and moral frauds. They tried to take a shortcut to fame and iconic status by spouting lies and misinformation about Islam, and presenting their ignorance about it as expertise, of which his case is probably the best example. The list of previous victims with similar autopsy reports is long and continues to grow. Most Muslims are familiar with a man named Jimmy Swaggart, a Christian preacher and debater who became implicated in two scandals with prostitutes and behind-the-scenes scheming against his fellow pastor Marvin Gorman from the "Assemblies of God" denomination (who was, by the way, also involved in a scandal involving a prostitute). He is also famous for debating Shaykh Ahmad Deedat who put him to shame, eventually forcing him to resort to cheap tricks and emotional manipulation during their debate.
Another fellow who felt sorry he met Shaykh Deedat is Anis Shorrosh, a Palestinian-American missionary. Apart from his plain dishonesty, fondness of lying and deception, which he generously displayed in pretty much all of his talks, debates and presentations on Islam, this chap became well-known for trying to burn down Loma Alta Towers by using an accelerant to set a trash can in the building basement on fire. Remember Walid Shoebat, another pioneer of the Muslim "terrorist-turned born-again Christian" industry? He's also being exposed as a fake and an anti-Muslim crusader for money by some of the fiercest enemies of Islam who have obviously concluded that supporting such a blatant fraudster is more damaging to their cause than not using him. Another Walid, Walid Salameh, is treading a similar path, being exposed as a fake PLO member.
Kent Hovind, a Young Earth Creationist who claimed that the Catholic Church invented Islam, is serving a ten year sentence after he was convicted of 58 federal tax offenses and related charges. Finally, I cannot but mention Ted Haggard, who, before being caught with a male prostitute and found to be using crystal meth, tried his luck in the Islam-bashing genre by saying, among other things, that "a close study of the Quran makes very clear the violent spirit fueling what is being spun as a 'peaceful religion'." And, to remove all doubts about his expertise and breadth of knowledge about our religion and developments in the Muslim world, claiming that most of the "radical" Muslim leaders were trained at the famous Al-Hazar (sic) University in Egypt.
The list is longer, and, as said before, continues to grow. But the conclusion drawn from these examples is the same, and strikes with relentless clarity and revelatory power. It is perhaps best described by a short, but concise, sentence, the third verse of surah Kawthar (the shortest chapter of the Qur'an): inna shani-aka huwal-abtar; For he who hates you (Muhammad, s.a.w.s.) – he will be cut off.
5 Quick Things Americans Can Do For Uyghurs Today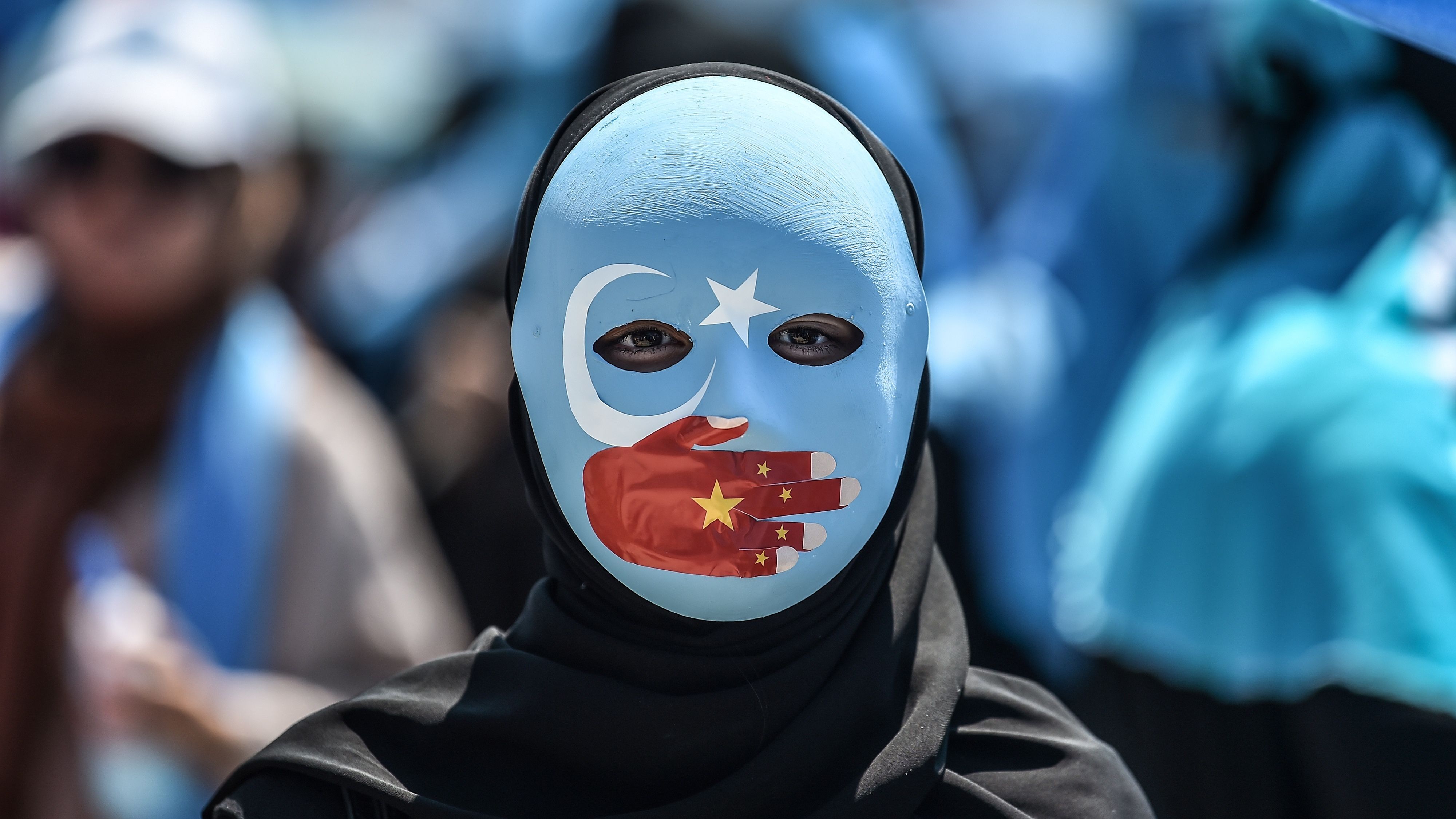 "I may die, but let it be known that my nation will continue their struggle so long the world continues to exist." Kazakh leader Uthman Batur. He said these words as Chinese authorities executed him for resisting the communist occupation. Currently, China has, one million Uyghurs (Uighurs), Kazakhs, and other Muslim minorities held in concentration camps in the Xinjiang Uyghur Autonomous Region (XUAR) (East Turkistan) in northwestern China.
Their struggle surpasses the 10 or so years since we have become aware of it. Just like the Rohingya genocide, we waited till the last minute. We are always late and say, "Never Again." It happens again and again.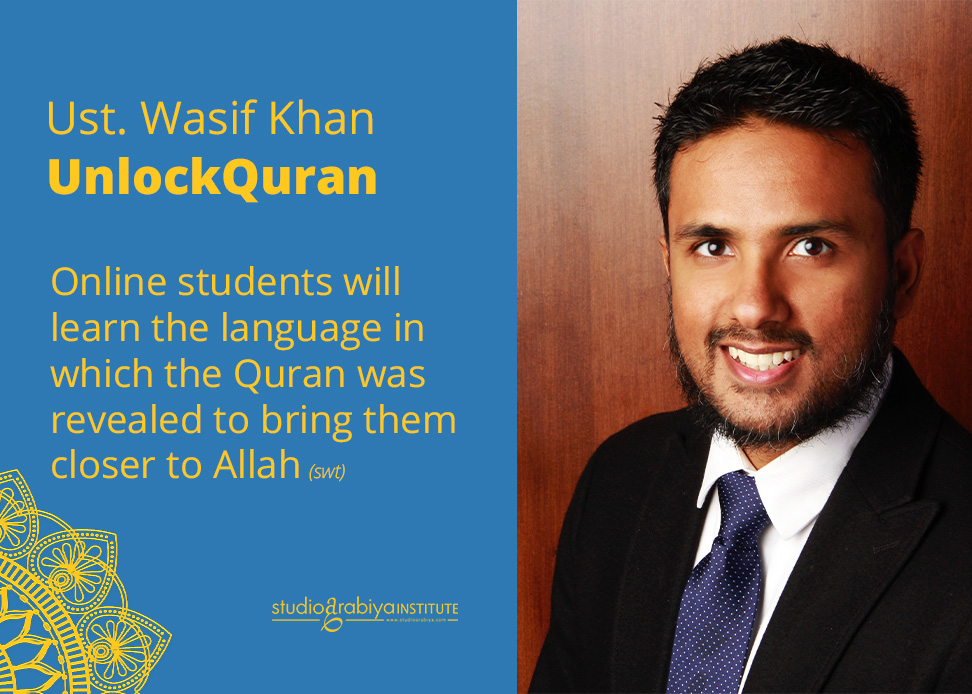 In my lifetime, there have been horrendous genocides that could have been prevented to stopped. As a child, I remember Rwanda in the headlines, then a year later Bosnian genocide. Then we hear these demonic stories after the fact. I remember stories from survivors from Bosnia, and thinking to myself, "How are you here and functioning?"
Let us not be fooled to why this is happening now. It is related to economic advantages. The Chinese government's present signature foreign policy initiative is the "Belt and Road Initiative" (BRI) that seeks to connect the PRC economically to the rest of the Eurasian continent through massive infrastructure projects that will stimulate international trade. The western and south-western components of the BRI require the XUAR to serve as a transportation and commercial hub to trade routes and pipelines that will join China with Central and South Asia, the Middle East, and the entirety of Europe. As a result, the XUAR has become an important strategic region for the Chinese, and the state views its indigenous populations as an obstacle to developing its vision for this future critical center of international commercial networks.1
The expansion of their trade route also ties in Iran hence the sanctions placed, but that's a different report for a different time. China, of course, has defended their actions by claiming its an anti-terrorism plan. Getting reliable information is hard. China has made it a point to make things difficult for reporters. Yanan Wang, a China-based journalist from the Associated Press, has reported extensively on and from Xinjiang.
In a ceremony at Asia Society on Tuesday commemorating AP's 2019 Osborn Elliott Award for Excellence in Journalism on Asia, Wang described the subtle ways government minders worked to thwart her reporting: "(Both of the times we went there we arrived at the airport, we had a welcoming committee from the local authorities. They're always very polite and professional. They say that "you've arrived in Xinjiang and we're here to assist you in your reporting. Tell us what you're working on so we can help you." They offer us drives in their car and plenty of hospitality.
Basically, from the moment we arrive, we're followed by at least one car. There are a bunch of interesting scenarios that we came across. You can see that the local handlers are trying hard to be professional. They are members of the propaganda department, so they're PR professionals. They don't want to make it appear like it's so stifling. At one point, we were taking photos, and someone suddenly appeared on the scene to say he was a "concerned citizen." He said he'd seen us taking photos and that it was an infringement of his privacy rights. He had this long monologue about privacy rights and about how it wasn't right for us to take photos of him without his knowledge. We asked him, "Well, where are you in these photos?" and he'd go through all of them. He said we had to delete all of them. He'd say, "This is my brother," or "This is my place of work, you have to delete it."
They had all of these interesting tactics to work around the idea that they were trying to obstruct our reporting and make it appear that someone who claims to be a concerned citizen.)"2
On top of that, locals that talk to journalist are punished, sometimes go missing.
I decided to do something this time around; I got in touch with an Uyghur community near my residence to see how an individual could help. It started at a Turkic restaurant, and from there, I have been involved in whatever capacity I am able. Through this effort, I got in touch with a Turkic professor in Turkey who has students stranded as they are cut off from contacting family back in Xinjiang. He helps them out financially; my family and friends help with what they can.
As Muslims in the West, there is no doubt we should act. Prophet Muhammad, peace and blessings be upon him, said "Whosoever of you sees an evil, let him change it with his hand; and if he is not able to do so, then [let him change it] with his tongue; and if he is not able to do so, then with his heart, and that is the weakest of faith" (Muslim).
How Can You Help Uyghurs
Here are a few things you can do to help:
1. Ask Congress to pass To pass S.178 & H.R.649 Uyghur Human Rights Policy Act of 2019. Urge your senator and representative to support this cause. It has been introduced. This bill can help the Uyghur community to be treated like Tibetans (another region oppressed by China).
2. Stay informed. The mainstream media is not the place to get accurate information on the situation. Be skeptical of where the data is coming from, stick to reliable sources that are verified. As mentioned above, journalists find it difficult to report.
3. Donate to Uyghur Human Rights Organizations to end concentration camps: UHRP, Uyghur American Association  Donate to Awareness Campaigns: Save Uigur Campaign 
4. Boycott or reduce buying Made in China products
5. Follow these links for updated information: facebook.com/Uyghur-Human-Rights-Project-227634297289994/ and facebook.com/ChinaMuslims
This crisis is an ethnic cleansing for profit. These are dark days as we value profit over people.
1.Statement by Concerned Scholars on mass detentions | MCLC …. https://u.osu.edu/mclc/2018/11/27/statement-by-concerned-scholars-on-mass-detention s/
2.Why It's So Difficult for Journalists To Report From …. https://asiasociety.org/blog/asia/why-its-so-difficult-journalists-report-xinjiang
Retire Aladdin To The Ends Of The Earth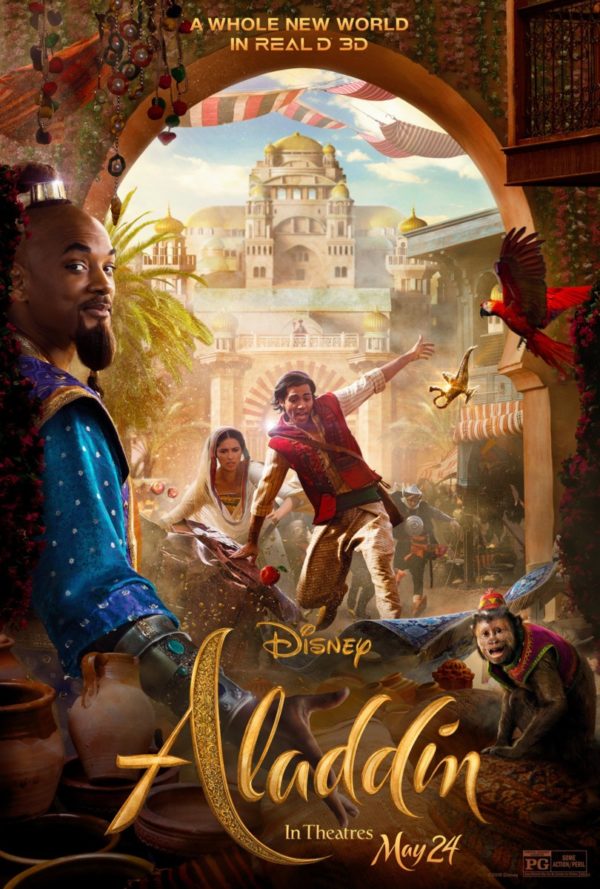 By Jinan Shbat
I grew up in an upper-middle-class suburb in Ohio, where I never felt different than the kids in my neighborhood. Sure, my siblings and I had odd-sounding names, and we spoke a second language. But to our neighbors and classmates, we were white, like them. However, that perception changed when I was 11-years-old, when a Disney cartoon movie named "Aladdin," was released based off of a character created by a French orientalist at the height of Orientalism. At first, my siblings and I were excited because we thought Disney had made a movie that represented us. However, shortly after the movie came out, the questions began.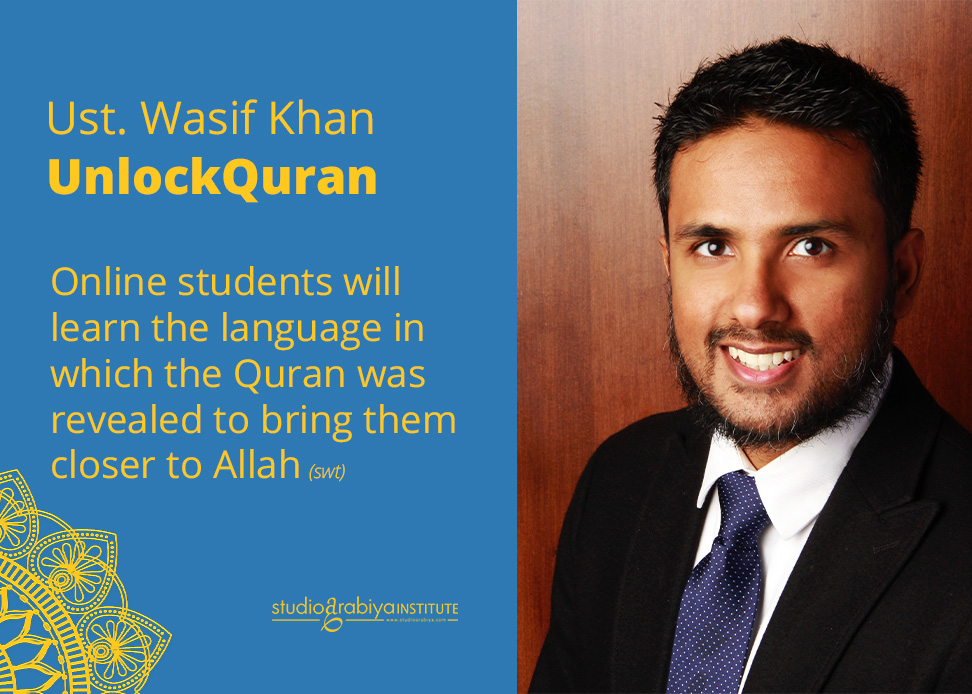 Are you from Agrabah?
Do you have a magic carpet? Are you going to be married off to someone your parents choose? Do you have outfits like Jasmine?" My head was swarming with all these questions, and I admit, I was intimidated. A little scared, too. I didn't know how to answer them, and so I just shook my head and walked away.
My parents thought they were doing us a favor by buying the movie and have us watch it anytime other kids came over to play. This just created a larger divide between us, and soon my siblings and I were the "other." It made me hyper-aware of my brown skin, my visiting foreign grandparents, and my weird-sounding name that no one could ever pronounce correctly. As I grew up, the movie and its racist, Orientalist tropes followed and haunted me. Anytime anyone found out I was Arab, they would ask, "oh, like Aladdin?" I didn't know how to answer that. Was Aladdin Arab? South Asian, Persian? These were all different ethnicities, yet the movie seemed to be an amalgamation of them all, set in a fiction land I could not identify.
Why is Disney's Aladdin Harmful?
It may not seem like a big deal to be misidentified in this way, but it is. And these stereotypes that have been present in Hollywood for decades are a huge disservice to our communities- all our communities- because when you misidentify a person's culture, you are saying that all people of color are interchangeable— which is dehumanizing.
With the new release of the live action version, "Aladdin" is reinforcing the trauma and obstacles we have had to fight for the last 30+ years. The addition of a diversity consulting firm made Disney look good; it showed good faith on their part to receive feedback on the script to try and improve it.
However, issues remain with the original story itself, and no amount of consulting will change that.
Although the Aladdin remake was marked by controversy over Disney "brown-facing" its white cast, and despite original Aladdin's racist history, last weekend Disney's live-action version soared to $207.1 million globally. Money experts tell us that the remake success comes from the "power of nostalgia"- that is, the film's ability to connect with feel-good memories.
The original production is the second highest grossing film project in Disney history. Last weekend, millions flocked to the remake in record numbers, despite critics' negative and mixed reviews.
The accompanying Aladdin Jr. play is also a major concern, sales of which will skyrocket because of the film. Disney only recently removed the word 'barbaric' in its description of Arabs in the opening song. Many more problems abound, but Disney promises through its licensing company, Music Theatre International, to keep the concepts explored in the original production intact.
A Whole New World Needs Less Anti-Muslim Bigotry
From my perspective, as an organizer that fights a huge Islamophobia network in my daily work, it would be a disservice to my work and our community to sit by and allow racist, Islamophobic, orientalist tropes to make their way into our theaters, homes, and schools. What exactly is not a big deal in this movie? The depiction of Arabs and South Asians as one demographic, the storyline of forced marriage, power struggles, a black man playing a genie literally bound by chains to a lamp?
Hollywood's history of Islamophobia needs to be rectified. There is a plethora of writers, actors and creative minds with alternative positive portrayals of Muslims, Arabs and South Asians. Our consumer appetite must shift to embrace authentic stories and images about people like me.
Aladdin is beyond repair; in its original form, it is problematic. No number of meetings with executives will fix the problems that are still prevalent. It should be retired, indefinitely, and put on the shelf with all the other racist caricatures from Hollywood history.
It's our duty to speak out- and if you don't believe we should, then you can choose to stay silent. I cannot.
Jinan Shbat is an organizer in Washington DC.
Faith Community Stands With Peace And Justice Leader Imam Omar Suleiman During Right Wing Attacks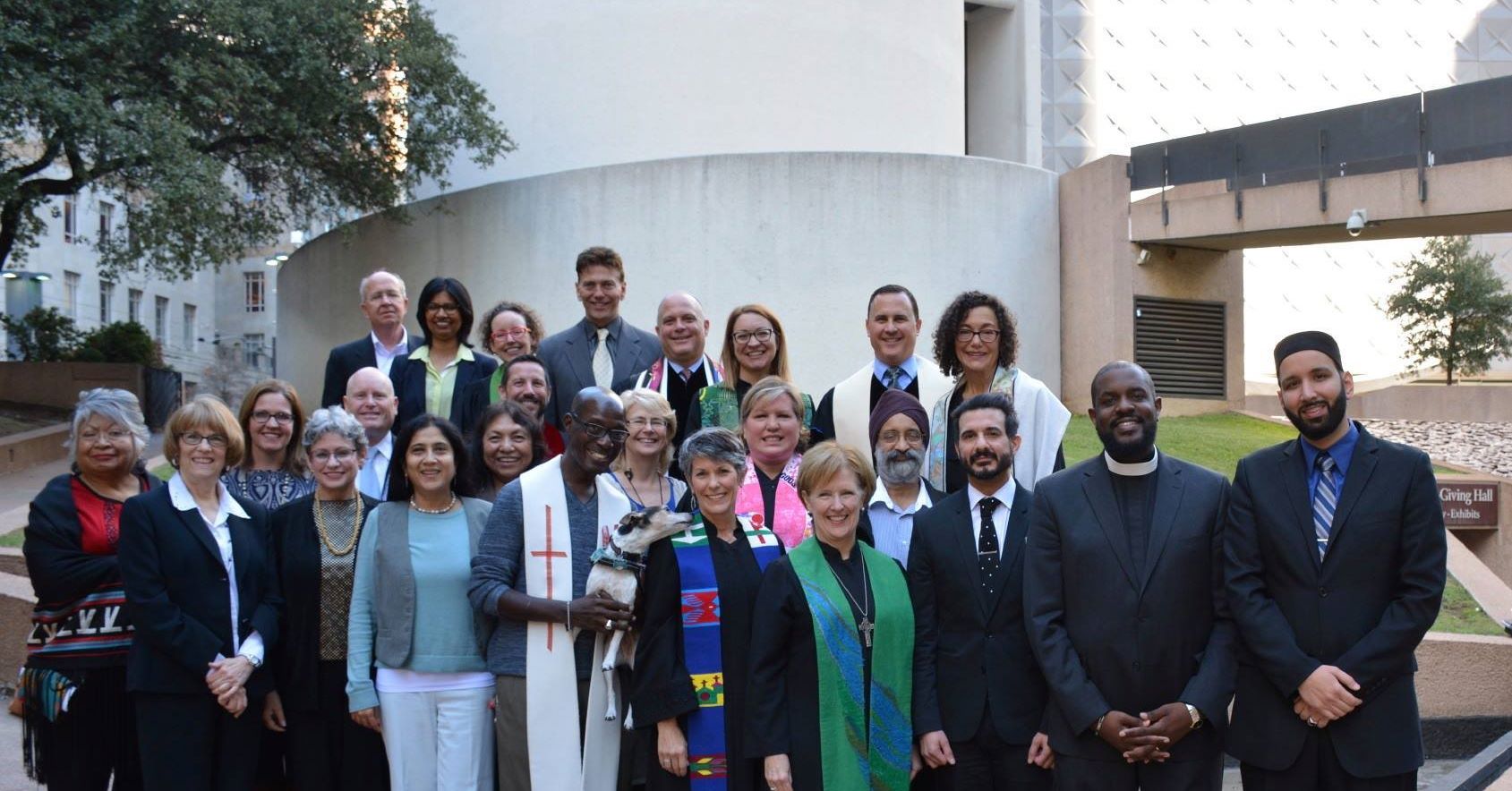 In a follow up to the right-wing media platforms attack on Imam Omar Suleiman – calling him anti-semitic, a common tactic used to discredit both Muslim activists, as well as criticism of Israel policies, Faith Forward Dallas issued a statement.
Faith Forward Dallas at Thanksgiving Square – Faith Leaders United for Peace and Justice is a Texas-based interfaith organization that has worked on many initiatives with Imam Omar Suleiman.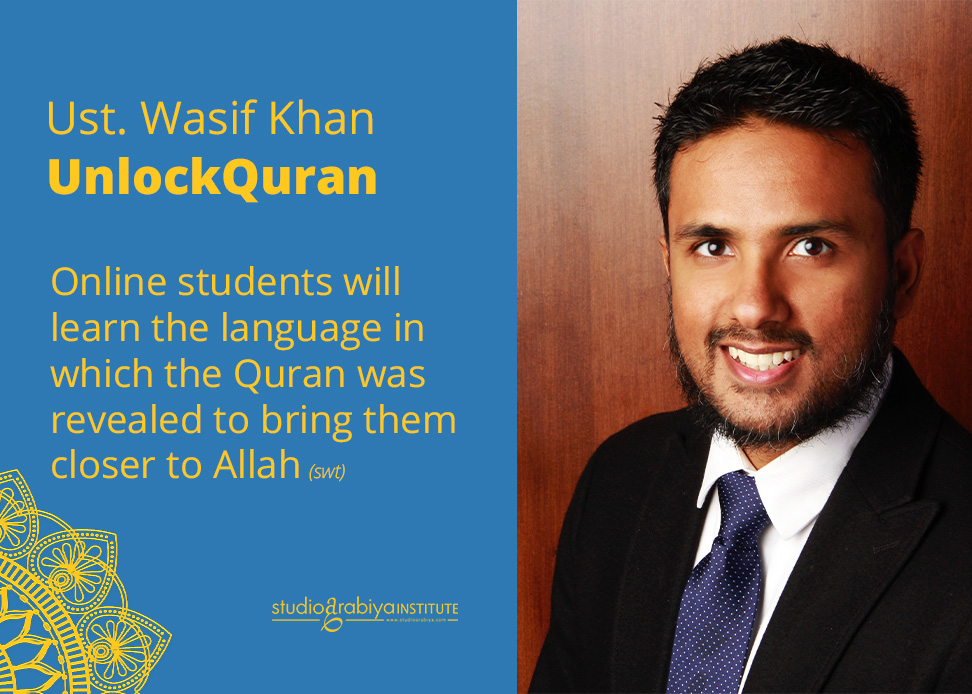 The statement reads:
"Imam Omar Suleiman a spiritual and moral voice for peace with justice!!!!!

Time after time in our city, in the United States and around the world, Imam Omar Suleiman has been a spiritual and moral voice for peace with justice. When others seek to divide, he calls for unity. Faith Forward Dallas at Thanks-Giving Square works to unite faith leaders for justice and compassion. Imam Suleiman has been a trusted leader among us. In the wake of his beautiful prayer to open the House of Representatives on May 9, he has received threats of violence and words of vilification when instead he should have our praise and prayers. We call upon people of good will everywhere to tone down the rhetoric, to replace hate with love, and to build bridges toward the common good.

Faith Forward Dallas at Thanks-Giving Square"
Commenters on the Faith Forward Dallas statement have left comments of support.
The group has invited locals and other leaders to endorse and share the statement. "Endorsed! I love and fully you Imam Omar Suleiman!" wrote Karen Weldes Fry, Spiritual Director at Center of Spiritual Learning in Dallas (CSLDallas), commenting on the statement.
Some commentators do not understand the manufactured controversy.  Heather Mustain writes, "What people are writing is so vile. They obviously didn't even listen to his prayer!" Imam  Omar Suleiman delivered the opening prayer in the US House of Representatives on May, 9th, 2019  at the invitation of Rep. Eddie Bernice Johnson (D) of Dallas, TX.
"I'm grateful for the faith leaders with whom I've built relationships with and served with for years that have shown full support throughout this process. Together we've stood with one another in solidarity in the face of bigotry, and in the support of others in any form of pain. We will not let these dark forces divide us," said Imam Omar Suleiman in response to the outpouring of love from the people he has worked with on the ground, building on peace, love, and justice.