The Muslim Marriage Crisis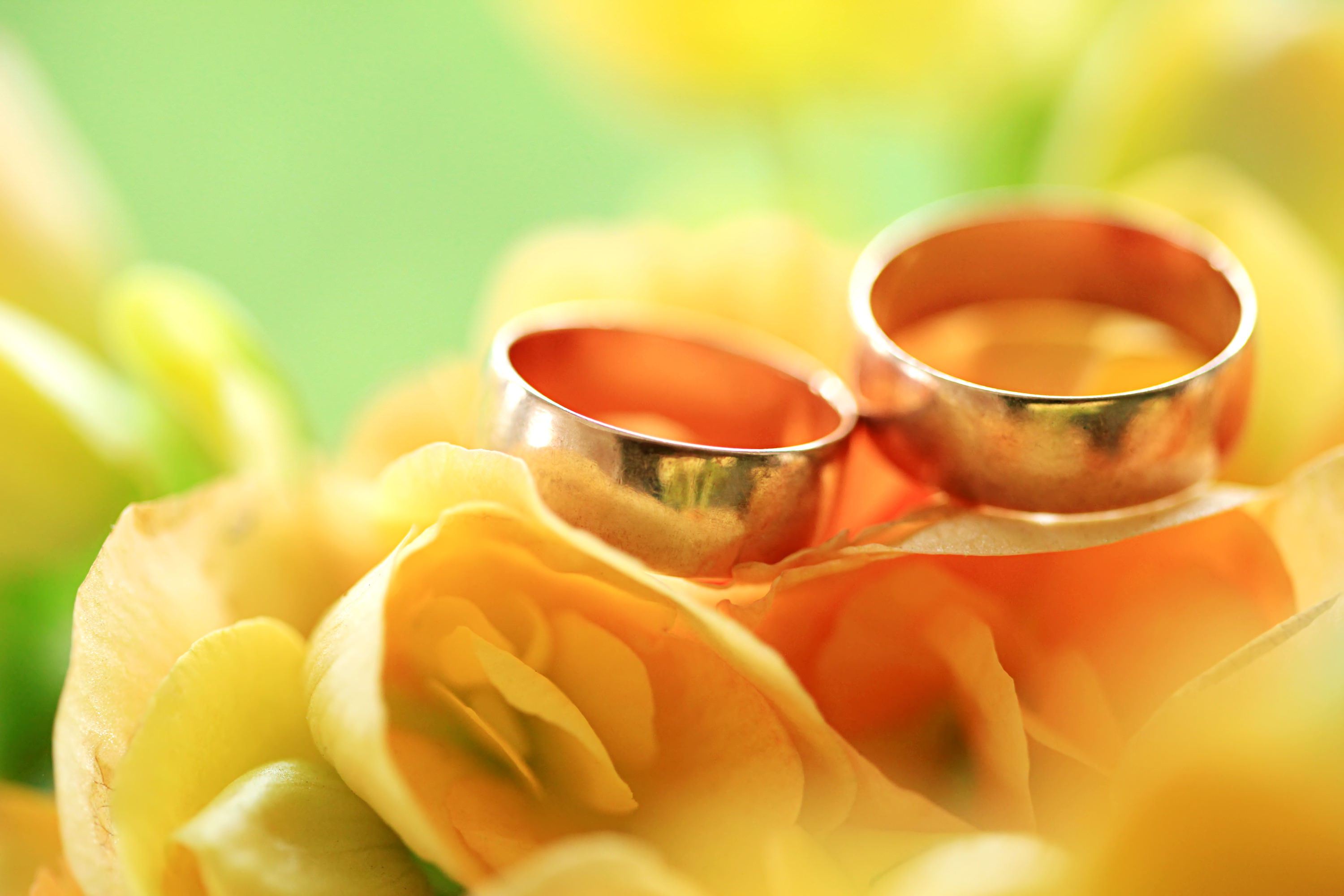 A major part of creating a beloved community is the creation of a family but a Muslim marriage crisis is at our doorstep.
Men and women who really want to get married often face a myriad of issues in finding a good match. The issues are as diverse as the American Muslim community scattered all over the country.  Meeting venues and forums are few and this seems to be one major deterrent to suitable marriages.
Adherence to cultural norms and expectations, generational disparity and the neglect of the Islamic standard for the choice of partners are also hurdles single American Muslims face.
An Epidemic: Unmarried and over 30
There is an extraordinary number of very educated women in their thirties and above who have not found a spouse. As intelligent, educated, single women venture to find men to set the cornerstone for a family, they cannot find suitable matches. Women in their late 20s and early 30s, urged to be educated all their lives, settle into their careers or studies, suddenly become less desirable mates to some men.
Another phenomenon faced by several ethnic communities is that many educated men marry outside of their community, race and religion. They are not as bound by the ticking biological clock factor and can usually (not always) find a wife when they get serious about marriage.
Nawaz Khan*, in his 70s, has coffee with his wife in the lobby of the Walter E. Washington Convention Center. He is in tears, worried about his very well-educated daughter's prospects of finding a husband. They are here to attend the matrimonial banquet. He is amongst the many worried parents at the ISNA convention.
At any Muslim marriage event, there are more females attendees than males. The ISNA marriage banquet sold out for the women's section weeks in advance, while men strolled in at the last minute. Al Rahmah Marriage Bureau in Baltimore has two women for every man in its database. At a local marriage brunch, many of the women attending were born and raised in the US, educated and articulate, while most of the men were first generation immigrants, without large local networks.
Muslim community leaders are taking notice and some are calling it an epidemic. Shuyookh with large social media following often bring up the topic on their timelines.
"We are modeling for our community the lack of marriages, single families and broken homes, that good practicing sisters may never get married. So, if you are a young girl looking at the life of a mu'min versus the life of the dominant culture, the dominant culture may seem more alluring and look to have more opportunities than the mu'min life. We should not be surprised if we continue on this path that in another generation we end up with a community who is either not getting married or having more sisters marrying outside their faith and children who become adults who think that having children on their own is the ideal instead of in a two-parent home," writes Heather-Laird Jackson.
"I know sisters who have started dating because they cannot take being single anymore," said Sr. Denise*, a divorced mother of two boys from College Park, MD, attending the ISWA matrimonial brunch.
Another troubling point brought up by Muslims across the diaspora was the desperation angle. If a single Muslim woman of any age expresses interest in getting married she has to deal with the stigma of appearing desperate. This is very damaging to the psyche of the sisters in the community.
"'Oh my God, she wants to be married, she is so desperate –  astagfirullah…' this popular statement comes mostly from married females when a single Muslimah shares with her that she wants to be married!! Even [those] who were once in the same situation… it's like, as a community, we don't have each other's back anymore," laments Naeema*.
"Now, it became a taboo for a Muslimah to say 'I want to get married'," says Denise*. "[There is] way too much emphasis on sex. Women are being told that they are desperate, weak, and can't control themselves."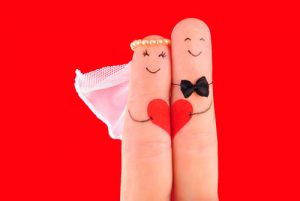 Emerging Adulthood
The delaying of the American adolescence experience or the new emerging adulthood stage has also contributed to the delay in marriage, especially, with the high school experience extended by local community colleges. According to the New York Times, in 1960, 77 percent of women and 65 percent of men had, by the time they reached 30, passed all five [what sociologists term as] milestones of adulthood: completing school, leaving home, becoming financially independent, marrying and having a child. Among 30-year-olds in 2000, according to data from the United States Census Bureau, fewer than half of the women and one-third of the men had done so.
Culturally, American society as a whole is seeing this trend of delayed marriages. "Young adults have increasingly come to see marriage as a 'capstone' rather than a 'cornerstone,'" say the researchers at the Brookings Institute. "That is, something they do after they have all their other ducks in a row, rather than a foundation for launching into adulthood and parenthood."
Surveys conducted by AlMaghrib Institute of its student body found that the main reasons that its students were delaying marriage were parents, finances, education, fear of rejection and commitment for men and fear of control and intimidation for women.
"A lot of men fear rejection and get intimidated. In the meanwhile, women wait for proposals and decide to pursue further education while they are waiting. This, in turn, intimidates men more and they think the women are too overqualified or will not make good 'Muslim' wives for them and eventually get married to someone from overseas," says Shaykh Yaser Birjas of AlMaghrib. Or someone much younger since they can without issues.
"For myself, being financially ready [is important] because it is such a big responsibility, starting a new family," says Farhan, 33, of Philadelphia, PA. His career goals are the major reason for the delay in his marriage.
Some Immigrant Families Issues
Many immigrant parents tend to disregard the fact that their children are raised in the West, and will, ultimately have some elements of their personality influenced by the West. The evolving identity of Muslims in this country further contributes to the marriage crisis. "My parents seem to have the idea – similar to some other Muslims in Western countries – that a spouse from their country would be better. Better for whom? Better for me or better for them? Is this preference due to the fact that they feel culture, ethnicity, and religion would be better preserved this way?" questions a single Muslimah.
Cultural baggage from immigrant parents is a constant problem in many of the communities, but many are optimistic that the tide is changing. Hayat, an Eritrean-American mother from Washington, D.C., says that she and her friends have moved away from this line of thinking. "Many families who come from war ravaged areas think that the only way they can hold on to their culture is by marrying their children to someone from the same background, but now we face [the] reality that as long as the spouse is Muslim, it is acceptable."
Elitism plays a big part too in many cases, according to matchmakers I spoke to. A lot of focus is on being financially ready, instead of stability. "I just wish that parents would first look at the character and decency of another human being and their families and then look at their background-culture, language, likes, class, and career," an attendee at the ISNA banquet gives his feedback.
Dowry is an issue faced by many immigrant families although the context differs from ethnicity to ethnicity. South Asian families with daughters are expected to gift the groom a hefty dowry, whereas in Arab and African communities, the demand for a large mahr deters men from proposing and an offer of too little mahr deters women from accepting. "The most hated sentence [to] Muslim sisters is when men say 'We don't marry because you ask for too much dowry (mahr)'. Just because a few females are greedy, doesn't mean we are all like that," says Naeema.
In cultures where arranged marriages are prevalent, men and women complain about the interference of the parents; in cultures where it isn't, practicing Muslim men and women are finding it extremely hard to meet someone on their own.
A sister from the Somali community in Fairfax, VA, where there are a substantial number of unmarried women in the late thirties, vents her frustration. "The issue in [my] community is the expectation of the girl to find a man for herself: unfortunately, in our culture, "arranged" marriages are practiced by few and it is widely expected for the woman to take it upon her shoulders to bring the guy to her parents when she is ready to be married… only few, perhaps a handful of families do arranged marriages… I am a devout Muslimah and my religion tells me to never ever [sic] date a guy, but again, my community and the "social norms" are completely against that… I, along with many Somali females are now in their 30's and single… The older generation needs to change this disgusting norm," she says.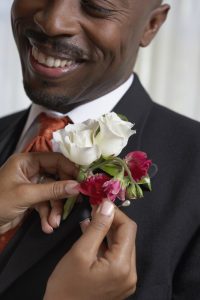 A few points specific to African-American Muslims
Black Muslim Americans write about constructs of the perfect Muslim woman  and increasingly black men tend to think they will find this 'Muslim' bride in the immigrant communities.
When asked in an African American only Facebook forum, created to promote growth with-in the community, what barriers the participants face to getting married, both men and women blame the opposite gender, some playfully, others in all seriousness. Questions posed about marriage dissolved into hostility between the sexes, as women blame the lack of 'good Muslim men' and men have idealistic notions of a 'good Muslim women'.
Some think that media gloom and doom which portrays myths about Black marriages in general may also contribute to the image that singles from this community have of each other.
Colorism and racism are very common experiences faced by a large number of people trying to get married.
Wanting to marrying Young
Aniq Tanwir, a South Asian American, was attending the session on pre-marriage counseling at the ISNA convention. It is a constant struggle with temptations for this outspoken 22-year-old electrical engineer. He lives at home and supports his parents. 'How do you get to know someone? What if they are really dirty? You can pray for the best but the constraints are a big struggle," he says. He mentions the trend of 'halal' dating where practicing men and women talk and meet, but do not get married.
He is frustrated because he is emotionally and financially ready for marriage but has three older sisters who are in different stages of their academics and medical careers. He will have to wait until his sisters are all married, otherwise it will 'look weird', and people from his parent's social circle will wonder what is 'wrong' with his sisters. "I would never want to be the reason for my sisters not to have a wonderful match." He is okay with marrying someone older and is okay with his sisters marrying someone younger. "It's not about age, it is about maturity and compatibility."
Should Muslims marry young to protect themselves or wait until they are emotionally ready for marriage is a popular question asked by the youth. "Don't rush your marriage until you can do justice," says Imam Mohammad Magid of ADAMS Center, in Virginia. Other local scholars urge younger marriages with room for the couple to struggle, navigating studies, careers and life together.
Instant Islam- Instant Marriage
Converts have their own set of issues. "What works for families from overseas doesn't work for us. We have so much baggage as reverts," say R. Kerns, a community activist. Many converts are often urged to get married as soon as they accept Islam. New converts are still learning about the religion and the pressure to get married is very high.
As many do not know their rights and understand differences in opinion, they think the only route to marriage is what is being presented to them. "I don't recommend this to anyone. You are just learning the religion and getting married just makes the equation harder to solve," says Kerns. Often with no family or support system, many turn to the imam to act as their wali but, in reality, a majority of the time, the imam does not know them. "I have had people call me late at night to perform a nikkah and act as a wali," says Imam Magid.
Many are influenced into decisions that are culturally unsuitable for them. When women and men are introduced by the imam, they often don't share their legal or financial history. "That's what we don't see in the imam's office – the two sides of a brother," says Kerns. "The lives we live as Muslims have to be inclusive of who we are, where we came from. Many of us have dealt with prison, abuse, and need to be deprogrammed."
Common Villains
Tribalism, even more than racism, is prevalent all round. "We get requests that the candidate must be Indian and not Pakistani, Durrani not Mazari, must be African-American, not African, so we counsel them so they can enlarge their vision," says Muhammad Jameel, a matchmaker in the Baltimore area for the past 24 years.
There is also an unrealistic focus on physicality all around. Outside the ISNA Marriage banquet, Dr. Parveen Qureshi, a volunteer who has attended enough of them to comment, says that people are too picky; they want someone who looks like a model. People want their ideal spouse who looks a certain way, has a certain job etc. and will not settle for anything else. Why should we compromise before the marriage. "With so many expectations and not many people lowering their expectations, it makes it much harder to find the right person," says Malik Shabazz.
A woman at a forum at the Islamic Heritage Museum in DC complained of Muslim men pursuing women who were not Muslims, and how her hijab made it hard for her to find a spouse as she didn't look as 'sexy' and could not compete.
Dr. Qureshi also thinks that the marriage banquets arranged by ISNA and others  should be the culmination of careful matchmaking prior to the event, not 400 people thrown together in a room. The ISNA convention has provided marriage banquets set up speed dating style for many years, with mixed results . "People can confused when they  have so many choices at one time." Her nephew met a girl he liked but after meeting so many candidates all he remembered about her was her red scarf.
Social media has made it more difficult because there is little accountability involved, and it is easy to cross boundaries. "Once you get bored with talking to someone, it is easy to just drop that whole prospect. Also unrealistic expectations, on both sides, further complicates the issue. I think eligible guys and girls need a more natural and less induced forum to meet, with sincere facilitators who want the best for the single people in our communities," says Dania*, a single dental student from Arizona.
Increased physical mobility is a hurdle too. Tolo O. is an eligible, eloquent Nigerian man with ties in Maryland. He doesn't have a wide Muslim social circle or family in NYC, where he lives, to help him find a match. "You can't just walk up to a woman and ask [do] you want to get married. I have walked up to someone before and was asked 'Why are you talking to me?'" he says. He wants to find someone like him and doesn't have much time to go on websites. He is open to being introduced to any race or ethnicity and is currently using the Islamic Center at NYU as a resource.
Divorced or Widowed Men and Women
Divorced and widowed men and women face an even harder road to marriage. "They are divorced, and then they are divorced from the community," says N.J., a wedding planner in the DC Metro area. She has a recently divorced sister. "The stigma is so huge. She was physically abused by her ex-husband, and now is being emotionally abused by our community."
EternalGarment.com, endorsed by 45 scholars, is a new website that caters to previously married men and women. "I had such a hard time getting remarried after my mutual divorce," said Reza ul Hasan, the founder of Eternal Garment. Some masajid have started matchmaking services such as Salaam Nikah, a local service offered for divorced and widowed Muslims by the Islamic Center of Northern Virginia.
Shortage of Resources
The shortage of resources in local communities is staggering as every person interviewed complained about the lack of resources. "Imams don't get back to you, and by the third call you feel so worthless," expresses Denise*.
Imams say that they are overwhelmed with other duties. Some do not have any expertise or interest. Others do not want to take on the responsibility of making a bad match and say that this is a communal responsibility. "This is a community wide issue and all parts of the community need to come together to work on it," says Imam Tahir Anwar. Others are confined to their own masajid and circles.
Many religious leaders do take an active role in arranging events and suggesting matches to their community members. Imam Magid holds more intimate singles gatherings, participants gather in groups and talk about the Quran and characteristics of husband and wives. Imam Faizul Khan of the Islamic Society of Washington Area conducts the bi-yearly Matrimonial Brunch. Khan has had many success stories, about 20 couples every year for the past decade.
Imams, Islamic Centers, Muslim Student Associations, online marriage sites, local professional matchmakers, volunteer matchmakers (khalas and aunties), active men and women in the community and Facebook groups are some of the options for resources.
In one city a ladies-only tea is hosted by Rukhsana Ameen, where females are invited to meet potential candidates for males they know. This unique solution caters to conservative women who do not want to meet men on their own.
Annual matrimonial events are also arranged by Islamic Centers where singles meet and greet in a pre-arranged setting. Islamic Circles is a London-based non-profit that holds specialized matrimonial events in DC, when requested by locals. They held 3 separate events in 2012 for practicing, converts, and professional Muslims.
ISWA caters to all ages. Talib* is attending as a wali for his widowed mother. Muhammad Mustaqeem, a single software engineer from Frederick, MD, is impressed with the event. He feels that the event was held according to Islamic guidance. "It is organized, and we know that everyone here is looking to get married. You get the information; it is just like a job hunt and you go for what you want, you have to be willing to put in your time to look," he says, "If you are expecting to walk in and find somebody, [that] is silly. Just have patience." ISWA has close to 400 individuals in its database.
"I treated it like a job hunt looking through pages and pages of profiles to find the right match," says Reza ul Hasan, founder of EternalGarment.com. There are many other options online: HalfOurDeen.com, SingleMuslim.com, and even those that cater to particular backgrounds, such as shaadi.com, and singleblackmuslims.com.
Muhammad, a man in his late 20's attending the ISWA brunch, did have issues with the lax nature of sites like SingleMuslim.com and appreciated the Islamic background and personal touch that the brunch provided.
Many American singles express their frustration with the many hours they spend online searching for the perfect person. Al Rahmah Marriage Bureau uses the Muslim Volunteer Matchmakers team, matchmakers that spend these hours on your behalf. Their goal is to help their clients find that perfect person. All MVM Team matchmakers have doctorates from the United States.
"We have many impersonal institutions opening up but those of us whose families come from traditional cultures are not used to this idea. We need another layer of institutions to normalize expectations for our parents," says Farhan, a recent immigrant. The stigma attached to the use of these institutions has collectively waned in the second and third generations, but individually more singles need to stop waiting and proactively start looking for spouses.
"It is a shame that we see so many beautiful females out there who are waiting to be married, but yet, we as a community have failed them. Everyone says we have a problem in our Muslim community when it comes to marriage, but no one is willing to fix it. I say to anyone who wants to fix this problem to start with their single friends," says Naeema.
The Muslims in US need more local matrimonial events, regional cooperative databases that shares resources amongst all the masajid and organizations, as well as pastoral care individualized to suit the needs of these diverse communities.
This is an urgent need and a collective responsibility.
*some names changed for privacy
A version of this feature was published in The Muslim Link newspaper.
Ya Qawmi: Strengthen Civic Roots In Society To Be A Force For Good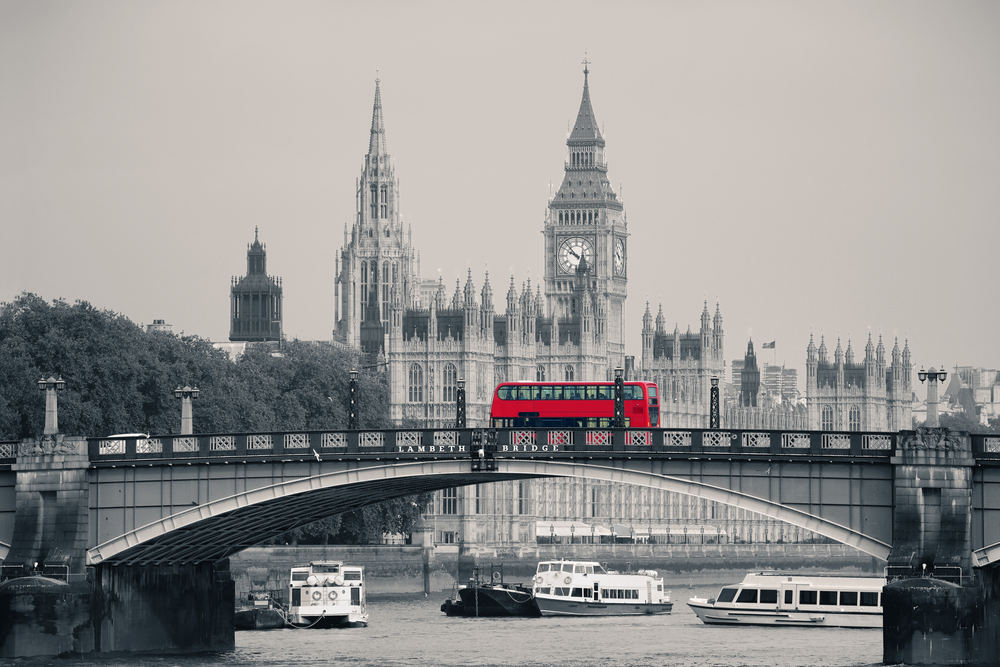 For believers the traditions and teachings of the Prophets (blessings on them), particularly Muhammad

, are paramount. Each Prophet of God belonged to a community which is termed as their Qawm in the Qur'an. Prophet Lut (Lot) was born in Iraq, but settled in Trans-Jordan and then became part of the people, Qawm of Lut, in his new-found home. All the Prophets addressed those around them as 'Ya Qawmi' (O, my people) while inviting them to the religion of submission, Islam. Those who accepted the Prophets' message became part of their Ummah. So, individuals from any ethnicity or community could become part of the Ummah – such as the Ummah of Prophet Muhammad.
Believers thus have dual obligations: a) towards their own Qawm (country), and b) towards their Ummah (religious companions). As God's grateful servants, Muslims should strive to give their best to both their Qawm and Ummah with their ability, time and skillset. It is imperative for practising and active Muslims to carry out Islah (improvement of character, etc) of people in their Ummah and be a witness of Islam to non-Muslims in their Qawm and beyond. This in effect is their service to humanity and to please their Creator. With this basic understanding of the concept, every Muslim should prioritise his or her activities and try their utmost to serve human beings with honesty, integrity and competence. Finding excuses or adopting escapism can bring harm in this world and a penalty in the Hereafter.
Like many other parts of the world, Britain is going through a phase lacking in ethical and competent leadership. People are confused, frustrated and worried; some are angry. Nativist (White) nationalism in many western countries, with a dislike or even hatred of minority immigrant people (particularly Muslims and Jews), is on the rise. This is exacerbated through lowering religious literacy, widespread mistrust and an increase in hateful rhetoric being spread on social media. As people's patience and tolerance levels continue to erode, this can bring unknown adverse consequences.
The positive side is that civil society groups with a sense of justice are still robust in most developed countries. While there seem to be many Muslims who love to remain in the comfort zone of their bubbles, a growing number of Muslims, particularly the youth, are also effectively contributing towards the common good of all.
As social divisions are widening, a battle for common sense and sanity continues. The choice of Muslims (particularly those that are socially active), as to whether they would proactively engage in grass-roots civic works or social justice issues along with others, has never been more acute. Genuine steps should be taken to understand the dynamics of mainstream society and improve their social engagement skills.
From history, we learn that during better times, Muslims proactively endeavoured to be a force for good wherever they went. Their urge for interaction with their neighbours and exemplary personal characters sowed the seeds of bridge building between people of all backgrounds. No material barrier could divert their urge for service to their Qawm and their Ummah. This must be replicated and amplified.
Although Muslims are some way away from these ideals, focusing on two key areas can and should strengthen their activities in the towns and cities they have chosen as their home. This is vital to promote a tolerant society and establish civic roots. Indifference and frustration are not a solution.
Muslim individuals and families
Muslims must develop a reading and thinking habit in order to prioritise their tasks in life, including the focus of their activism. They should, according to their ability and available opportunities, endeavour to contribute to the Qawm and Ummah. This should start in their neighbourhoods and workplaces. There are many sayings of the Prophet Muhammad on one's obligations to their neighbour; one that stands out – Gabriel kept advising me to be good to my neighbour so much that I thought he would ask that he (neighbour) should inherit me) – Sahih Al-Bukhari.
They must invest in their new generation and build a future leadership based on ethics and professionalism to confidently interact and engage with the mainstream society, whilst holding firm to Islamic roots and core practices.
Their Islah and dawah should be professionalised, effective and amplified; their outreach should be beyond their tribal/ethnic/sectarian boundaries.
They should jettison any doubts, avoid escapism and focus where and how they can contribute. If they think they can best serve the Ummah's cause abroad, they should do this by all means. But if they focus on contributing to Britain:

They must develop their mindset and learn how to work with the mainstream society to normalise the Muslim presence in an often hostile environment.
They should work with indigenous/European Muslims or those who have already gained valuable experience here.
They should be better equipped with knowledge and skills, especially in political and media literacy, to address the mainstream media where needed.
Muslim bodies and institutions
Muslim bodies and institutions such as mosques have unique responsibilities to bring communities together, provide a positive environment for young Muslims to flourish and help the community to link, liaise and interact with the wider society.
By trying to replicate the Prophet's mosque in Madinah, they should try to make mosques real hubs of social and spiritual life and not just beautiful buildings. They should invest more in young people, particularly those with professional backgrounds. They should not forget what happened to many places where the Muslim presence was thought to be deep-rooted such as Spain.
It is appreciated that the first generation Muslims had to establish organisations with people of their own ethnic/geographical backgrounds. While there may still be a need for this for some sections of the community, in a post-7/7 Britain Muslim institutions must open up for others qualitatively and their workers should be able to work with all. History tells that living in your own comfort zone will lead to isolation.
Muslim bodies, in their current situation, must have a practical 5-10 year plan, This will bring new blood and change organisational dynamics. Younger, talented, dedicated and confident leadership with deep-rooted Islamic ideals is now desperately needed.
Muslim bodies must also have a 5-10 year plan to encourage young Muslims within their spheres to choose careers that can take the community to the next level. Our community needs nationally recognised leaders from practising Muslims in areas such as university academia, policy making, politics, print and electronic journalism, etc.
A Word On Muslim Attitudes Toward Abortion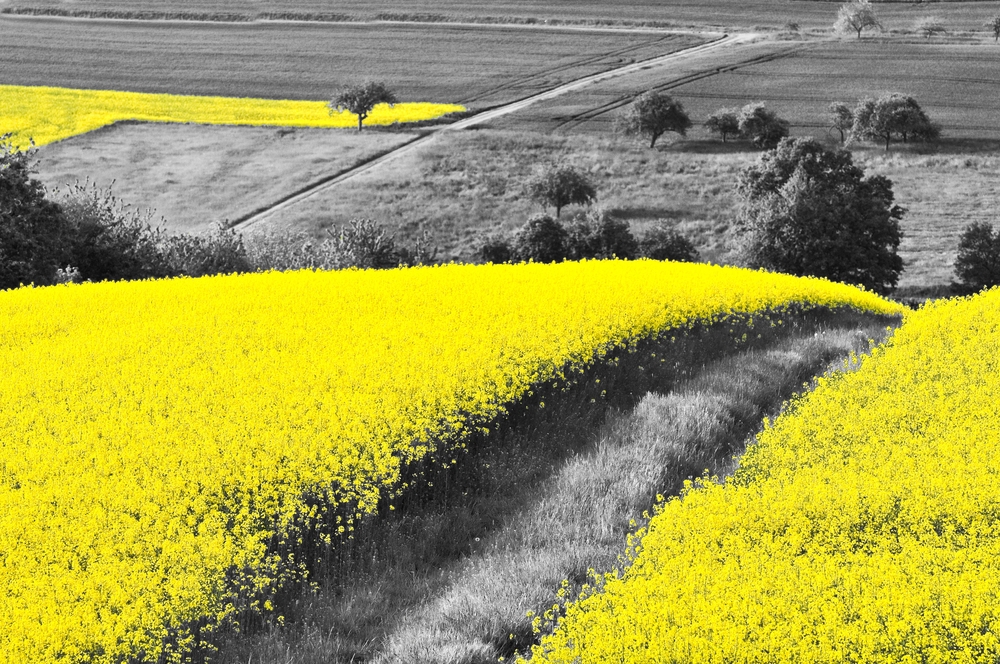 The Qur'an describes Muslims committed to its mores as "a moderate nation," and that sense of balance qualifies them to stand as "witnesses over humanity" (Q 2:143). Contemporary Muslims revel in this assertion, especially when it seems that "Islam" proposes a via media solution to a highly polarizing subject as abortion. What currently constitutes "Islam" on a given topic, however, often reflects the personal prerogative apparently offered to the average Muslim by a list of diverse legal perspectives. In other words, the mere fact that multiple legal opinions exist on one or more topics is now taken as license to appropriate any one of them, without any deep ethical reflection on the implications of the opinion, however anomalous it may be.
"Islam is the golden mean between all ethical extremes" is what certain Muslims would assert. So if one extreme bars abortion under all circumstances and the other seeks to allow it throughout the duration of the pregnancy, one would assume that Islam must land somewhere in the middle, both forbidding and allowing abortion in certain circumstances. This moral assumption isn't far from the truth. However, the mere existence of multiple opinions on a topic does not mean that each opinion has equal validity, nor does it mean that every opinion is valid for one to adopt. Similarly, "Islam" or "Islamic law" cannot be summed up into a simple formula like "majority rules" or "when in doubt about prohibition or allowance, the action is, therefore, merely disliked."
Legal positivism plagues both religious and secular-minded people. Just as an act does not acquire its moral strength simply because it is legal, morally appropriate opinions are not always codified into law. If it is true that any unjust law is no law at all, where is the injustice and to whom is it being perpetrated against in the debate between pro-lifers and pro-choicers? Is it deemed unjust to prevent a pregnant woman from disposing of an "insignificant lifeless part of her body" that no one other than herself should be able to decide what to do with? Or is one "depriving a helpless growing person" of the opportunity and right to exist after its Creator initiated its journey into the world? Does a law that prevents a woman impregnated by a family member or rapist from an abortion oppress her? Or does such a law protect the life of a vulnerable fetus, who, like other weak members of society, is expected to be protected by the strong? Does it do both or neither? And if one is taking the "life" of this fetus, what proof is there that it is a living creature?
While these are all extremely important questions, this missive is neither intended necessarily to answer them nor to resolve today's raging political debate. The main goal here is to offer ideas that should be on the minds of Muslims when deciding to join such debates or promoting the idea that their "religion" provides the best solution to social polarization, when by "religion" we mean the opinion of a small minority of scholars in some place and time in Muslim history.
Islamic law is very sophisticated; the legislative process is not facile, nor is it a place where any Muslim is entitled to pragmatically select the opinions that he/she finds attractive and accommodating. It demands knowledge of particular aims, the ability to properly realize those aims in the lives of people, and understanding the epistemic and metaphysical foundations that ensure that judgments conform to coherent rationale. In other words, the laws of Islam and the opinions of jurists cannot be divorced from their philosophical and evidentiary underpinnings. Otherwise, the thread holding the moral tapestry of Islam together falls apart completely at its seams.
Is Abortion Lawful in Islam?
Many past and present have written about the Islamic view of abortion. The ancient scholars prohibited it at all stages of the pregnancy and made practically no exception. Some would later allow for it only if the mother's life was in danger. That notwithstanding, six popular legal opinions exist regarding abortion:
Unlawful (haram), in all stages of the pregnancy.
Permitted (ja'iz), during the first 40 days but unlawful (haram) afterwards.
Disliked (makruh), before the passage of 40 days but unlawful (haram) afterwards.
Permitted (ja'iz), if it is from illicit intercourse (zina).
Permitted (ja'iz) without conditions, before 120 days.
Permitted only for a legitimate excuse.
The late mufti of Fez, Morocco, Shaykh Muhammad Al-Ta'wil (d. 2015) said,
The first opinion forbidding that during the [first] 40 [days] and beyond, regardless of whether or not it is due to an excuse, even if from illicit intercourse, is the view of the supermajority [of jurists].[1]
The Qur'an is a Book of Ethical Teaching
The reasons for the cavalier attitude among contemporary Muslims about abortion are multiple. The most significant reason may be that at times Islam is seen as a synonym for shariah. The truth, however, is that the shariah is only part of Islam. Islam covers law (fiqh), creed (aqidah), and ethics (akhlaq). Even though the Qur'an consists of laws, it is not a book of law. It is a book of ethical teachings. Merely 10%–12% of the Qur'an relates to legal injunctions. It is not characteristic of the Qur'an to enjoin upon Muslims to command what is "compulsory" or "recommended" and to forbid what is "unlawful" and "disliked." What is common though is for it to command us to do what is "ma'ruf" and to avoid what is "munkar."
"Ma'ruf" and "munkar" can be translated respectively as "what is socially commendable" and "what is socially condemnatory." This is in spite of the fact that social acceptability and unacceptability are often subjective. This does not mean that the Qur'an is morally relativistic. It is quite the contrary. What this means, however, is that the Qur'an's aim is not merely to teach Muslims what one can and cannot do. It means, rather, that the Qur'an has a greater concern with what Muslims "should" and "should not" do. For this very reason, the companions of the Prophet seldom differentiated between his encouragement and discouragement of acts by the juristic values of disliked, unlawful, recommended, and compulsory. Rather, if the Prophet encouraged something beneficial, they complied. And, if he discouraged from something potentially harmful, they refrained.
The Qur'an permits many actions. However, to permit an act is not equivalent to encouraging it. It permits polygyny (Q 4:3), the enslavement of non-Muslim war captives (Q 8:70), and marrying the sister of one's ex-wife (Q 4:23). Similarly, some Muslim jurists validate marriage agreements wherein the man secretly intends to divorce the woman after a certain period of time known only to him.[2] This is the case, even though the average Muslim man is monogamous; practically no Muslim today believes it is moral to enslave a person; the vast majority of Muslims find the marriage of one's sister-in-law upon the death of one's wife to be taboo; and they chide men who marry with a temporary intention of marriage. If the mere existence of permission or legal opinion permitting a socially condemnable act is a legitimate reason to adopt it, why would Muslims be uneasy about these cases but inclined to take a different stance when it comes to abortion?
The proper Islamic position on any given issue of public or private concern should not only consider what the law or jurists have to say about the topic. Rather, one should also consider how theology and ethics connect with those laws or opinions. That is to say, one should ask, "What wisdom does God seek to realize from this injunction or opinion?" assuming that such a wisdom can be identified. Secondly, one need ask,
"Who and how many will be helped or harmed if this action is undertaken?"
The Qur'an is the primary source of Islam's ethics. And, one often observes a major difference between its morality and the morality validated by certain jurists, often lacking a clear connection to Qur'anic and prophetic precepts. That notwithstanding, a juristic opinion can sometimes masquerade as one that is authentically Islamic, especially when it aims to appease or assuage a social or political concern. Consequently, one finds some contemporary scholars championing opinions simply­ because they exist, like that of mainstream Shafi'is who traditionally argued that the reason for jihad was to rid the world of unIslamic doctrines (kufr); or certain contemporaries who validated taking of the lives of innocent women, children, and other non-combatants in suicide bombings; those who endorsed the execution of Jews for converting to Christianity and vice versa;[3] or others who classified slaves as animals rather than human beings?[4] For, surely, there are Muslim jurists who validate each one of these opinions, despite their evidentiary weakness. Hence, simply because there is an opinion allowing for abortions does not necessarily mean that it is something Islam allows, even in cases of rape and incest.
When Does Life Begin?
Medieval Muslim scholars, naturally, lacked the scientific tools that we have today to determine whether or not the fetus growing in its mother's womb was actually a viable creation and a living creature from conception. Other than when the fetus first showed signs of movement in its mother's belly, scholars took their cues from the Qur'an and prophetic tradition on when the fetus possessed a soul or if it did so at all. For this reason, very few scholars have offered clear answers to the question of when human life begins, while they agreed that upon 120 days, the child is definitely a living person.
According to the Andalusian scholar of Seville, Ibn al-'Arabi (d. 1148),
The child has three states: 1) one state prior to coming into [material] existence …, 2) a state after the womb takes hold of the sperm …, and 3) a state after its formation and before the soul is breathed into it …, and when the soul is breathed into it, it is the taking of a life. [5]
Al-Ghazzali (d. 1111) said,
Coitus interruptus ('azl) is not like abortion and infanticide (wa'd) because it [abortion] is a crime against an actualized existence (mawjud hasil). And, it has stages, the first being the stage of the sperm entering into the womb, then mixing with the woman's fluid, and then preparing for the acceptance of life. To disturb that is a crime. Then, if it becomes a clot ('alaqah) or a lump (mudghah), the crime is more severe. Then, if the soul is breathed into it and the physical form is established, the crime increases in gravity. [6]
These are some of the most explicit statements from Medieval Muslim scholars; they deemed that life begins at inception. The Qur'an states, "Does man think that he will be left for naught (sudan)? Was he not a sperm-drop ejected from sexual fluid?" (75:36-37). In other words, the "sperm-drop" phase is the start of human existence, and existence is the basis for human dignity, as with other living creatures. The human being was a "sperm-drop." If that is so, this strongly suggests that meddling with this fluid, even before the fetus begins to grow and develop limbs and organs, would be to violate the sanctity of a protected creature. The Qur'an further says, "Did We not create you from a despicable fluid? And then, We placed you in a firm resting place, until a defined scope" (Q 77:20-22). The use of the second person plural pronoun (you) in these verses strongly suggests that the start of human life begins at inception. This is not to mention the multiple verses forbidding one from killing one's children due to poverty, fear of poverty, or out of shame or folly.
The Sunnah of the Prophet Muhammad

similarly offers sufficient indication that even though the fetus is not fully formed, it is still an actualized existence and living creature. The Prophet reportedly said, "The miscarried fetus will remain humbly lying with its face down at the gates of heaven saying, 'I will only enter when my parents do.'"[7] Similarly, it is reported that when the second caliph 'Umar b. al-Khattab ordered that an adulteress discovered to be pregnant be stoned to death, the companion, Mu'adh b. Jabal, said to him, "Even if you have a right to punish her, you do not have a right to punish what is in her belly."[8] The Prophet and his followers after him never executed a pregnant woman guilty of a capital crime until she gave birth and someone had taken on the care of the child. In addition, they imposed a hefty fine on those who were directly responsible for a woman's miscarriage.[9] All of this indicates that the fetus is to be respected from the time the male's sperm reaches the ovum of the woman.
Imam Al-Razi's Ethical Reflection on the Qur'anic Verse, 6:140
God says in the Qur'an, "Ruined are those who murder their children foolishly without knowledge and forbid what God has provided them with while inventing falsehoods against God. They have strayed and are not guided aright" (6:140).
About this verse, Imam Fakr al-Din al-Razi (d. 1210) comments,
Many issues relate to the verse: the first issue is that God mentioned, in the preceding verse, their murder of their children while depriving themselves of the sustenance that God provided them with. Then, God brings these two matters together in this verse while clarifying to them all that is a logical consequence of this judgment, such as ruin, folly, lack of knowledge, the deprivation of what God has provided them, false statements against God, straying, and the privation of guidance. So these are seven characteristics, each of which is an independent cause for censure. The first is ruin (khusran), and that is because a child is an immense blessing from God upon a person, so when one strives to terminate its existence, he/she suffers great ruin and especially deserves great censure in life and a severe punishment in the hereafter due to terminating its existence. Censure in life is warranted because people say one has murdered one's child out of fear of it eating one's food. And there is no censure in life greater than such. Punishment in the hereafter is warranted because the closeness resulting from childbirth is one of the greatest sources of love. Then, upon achieving it, one sets out to deliver the greatest of harms to it [the child], thereby committing one of the gravest sins. As a consequence, one of the greatest punishments is warranted. The second is folly (safahah), which is an expression of condemnable frivolousness. That is because the murder of the child is only committed in light of the fear of poverty. And, even though poverty is itself a harm, murder is a much graver harm. Additionally, this murder is actualized, while the poverty [feared] is merely potential (mawhum). So enforcing the maximum harm in anticipation of a potential minimal harm is, without doubt, folly. The third regards God's saying, "without knowledge." The intent is that this folly was only born of the absence of knowledge. And there is no doubt that ignorance is one of the most objectionable and despicable of things. The fourth regards depriving one's self of what God has made lawful. It is also one of the worst kinds of stupidity, because one denies one's self those benefits and good things, becoming entitled by reason of that deprivation of the severest torment and chastisement. The fifth is blaspheming God. And it is known that boldness against God and blaspheming Him is one of the cardinal sins. The sixth is straying from prudence (rushd) with relation to the interests of the faith (din) and the benefits found in the world. The seventh is that they are not guided aright. The benefit of it is that a person might stray from the truth but may return to proper guidance. So God clarifies that they have strayed without ever obtaining proper direction. So it is established that God has censured those described as having murdered children and denied what God has made lawful for them, with these seven characteristics necessitating the worse types of censure. And that is the ultimate hyperbole.[10]
The Ethical Contentions of a Moroccan Mufti
We have already quoted Shaykh Muhammad Al-Ta'wil of Morocco. Like the medieval scholars, he maintained a very conservative opinion on abortion, allowing it only if the mother's life was at risk. The following is a list of his nine ethical contentions against abortion and those scholarly opinions allowing it. The bulk of what follows is a literal translation of his views. Regarding why abortion is immoral, he says:
Firstly, it is a transgression against a vulnerable creature who has committed neither sin nor crime, a denial of it from its right to existence and life that God has given it and Islam has guaranteed as well as the taking of a life in some situations.
Secondly, it is a clear challenge to God's will and a demonstratively defiant act meant to stubbornly contend with God's action, creative will, and judgment. And that manifests itself in the murder of what God has created, the voiding of its existence, and a commission of what He deems unlawful.
Thirdly, it a decisively demonstrative proof of hard-heartedness, the absence of mercy, and the loss of motherly and fatherly affection or rather the loss of humanity from the hearts of those who daringly undertake the act of abortion with dead hearts and wicked dark souls.
Fourthly, it is the epitome of self-centeredness, selfishness, narcissism, and sacrifice of what is most precious¾one's own flesh and blood, sons and daughters¾to gratify the self and enjoy life and its attractions far away from the screams of infants, the troubles of children, and the fatigue resulting from them.
Fifthly, it is a practical expression of one's bad opinion of God, the lack of trust in His promise to which He decisively bounded Himself to guarantee the sustenance of His creation and servants. It also shows ignorance of His saying, "And, there is not a single creature on earth except that God is responsible for its sustenance, just as He knows its resting place and place from which it departs. Every thing is in a manifest record (Q 11:6); as well as His saying, "And do not kill your children due to poverty. We will provide for you as well as for them" (Q 6:151); in addition to His saying, "And, do not kill your children out of fear of poverty. We will provide for them and for you" (Q 17:31). This is in addition to other verses and prophetic traditions that indicate that all provisions are in God's control and that no soul will die until it exacts its sustenance in full as the Prophet said.
Sixthly, it is a bloody war against the Islamic goal, introduced by the Prophet and to which he called and strongly encouraged, of population growth and increase in posterity.
Seventhly, it undermines the aims of the Islamic moral code that considers the preservation of offspring to be one of the five essentials upon which the sanctified revealed moral code is built.
Eighthly, it goes against the nature to which God has disposed both animals and human beings to of love of children, childbearing, and the survival of progeny….
Ninthly, it is the grossest display of bad manners towards God and the epitome of ingratitude towards a blessing and the rejection of it. And that is because both pregnancy and children are among God's favors upon His servants and among His gifts to the expectant mother and her husband.
These are some important matters of consideration. Every Muslim, woman, and man, will ultimately need to decide what burdens he/she is prepared to meet God with. While abortion is an emotionally charged matter, especially in Western politics, emotions play no role in the right or wrong of legislation. Although our laws currently may not consider a fetus aborted before its survival outside of the womb to be viable, the Muslim who understands that legal positivism does not trump objective or moral truths should be more conscientious and less cavalier in his/her attitude about the taking of life and removing the viability of life.
---
[1] Al-Ta'wil, Muhammad b. Muhammad b. Qasim. Shadharat al-Dhahab fi ma jadda fi Qadaya al-Nikah wa al-Talaq wa al-Nasab. Hollad: Sunni Pubs, 2010, p. 148.
[2] Muhammad b. 'Abd Al-Baqi Al-Zurqani quotes Ibn 'Abd Al-Barr as saying,
They unanimously agreed that anyone who marries without mention of a particular condition while having the intention to remain with her for a period that he has in mind is permitted (ja'iz), and it is not a temporary marriage. However, Malik said this is not an attractive thing to do (laysi hadha min al-jamil). Nor is it part the conduct of moral people (la min akhlaq al-nas). Al-'Awza'i took a solitary view saying that it is a temporary marriage. And, there is no good in it (la khayra fihi). 'Ayyad stated it.
Al-Zurqani, Muhammad b. 'Abd Al-Baqi b. Yusuf. Sharh al-Zurqani 'ala Muwatta' al-Imam Malik. Beirut: Dar al-Kutub al-'Ilmiyyah, (no date), 3/201.
[3] Hafiz Ibn Hajar al-'Asqalani said about the prophetic tradition, "Kill whoever changes his lifepath", "Some Shafi'i jurists clung to it concerning the killing of anyone who changes from one non-Islamic faith to another non-Islamic faith (din kufr)…"
Al-'Asqalani, Ahmad b. 'Ali b. Hajar. Fath Al-Bari Sharh Sahih al-Bukhari. Muhammad Fu'ad 'Abd Al-Baqi Edition. Riyadh: Al-Maktabah Al-Salafiyyah, (no date), 12/272.
[4] Al-Ra'ini, Muhammad al-Hattab. Qurrah al-'Ayn bi Sharh Waraqat al-Imam al-Haramayn. Beirut: Mu'assassah al-Kutub al-Thaqafiyyah, 2013, p. 78.
[5] Al-Wazzani, Abu 'Isa Sidi al-Mahdi. Al-Nawazil Al-Jadidah Al-Kubra fi ma li Ahl Fas wa ghayrihim min al-Badw wa al-Qura al-Musammah bi Al-Mi'yar Al-Jadid Al-Jami' Al-Mu'rib 'an Fatawa al-Muta'akhkhirin min 'Ulama al-Maghrib. Rabat: Wizarah al-Awqaf wa al-Shu'un al-Islamiyyah, 1997, 3/376.
[6] Al-Ghazali, Muhammad Abu Hamid. Ihya 'Ulum al-Din. Beirut: Dar Ibn Hazm, p. 491.
[7] This is how Qadi Abu Bakr b. al-'Arabi relates the report as related by Al-Wazzani in his Nawazil 3/376. In the Musnad of Abu Hanifah, however, the Prophet reportedly said, "You will see the miscarried fetus filled with rage." When it is asked, "Enter Paradise", it will respond, "Not until my parents come in [too]." Al-Hanafi, Mulla 'Ali Al-Qari. Sharh Musnad Abi Hanifah. Beirut: Dar al-Kutub al-'Ilmiyyah, 1985, p. 252.
[8] Ibn 'Asakir, Abu al-Qasim 'Ali b. al-Hasan. Tarikh Madinah Dimashq wa Dhikr Fadliha wa Tasmiyah man hallaha min al-Amathil aw ijtaza bi Nawahiha min Waridiha wa Ahliha. Beirut: Dar al-Fikr, 1997, p. 342.
[9] Among the fines due for causing the miscarriage of a fetus are: 1) prison or flogging; 2) the penance for murder (kaffarah), which is the freeing of a slave, fasting two consecutive months which is compulsory for Shafi'is and recommended for Malikis; and 3) the gifting of a slave to the woman who lost her child.
[10] Al-Razi, Fakr al-Dina. Tafsir al-Fakr al-Razi al-Mushtahir bi Al-Tafsir Al-Kabir wa Mafatih al-Ghayb. Beirut: Dar al-Fikr, 1981, pp. 220-221
Blessed Are The Volunteers | Imam Omar Suleiman
Our communities would not be able to survive Ramadan without these precious souls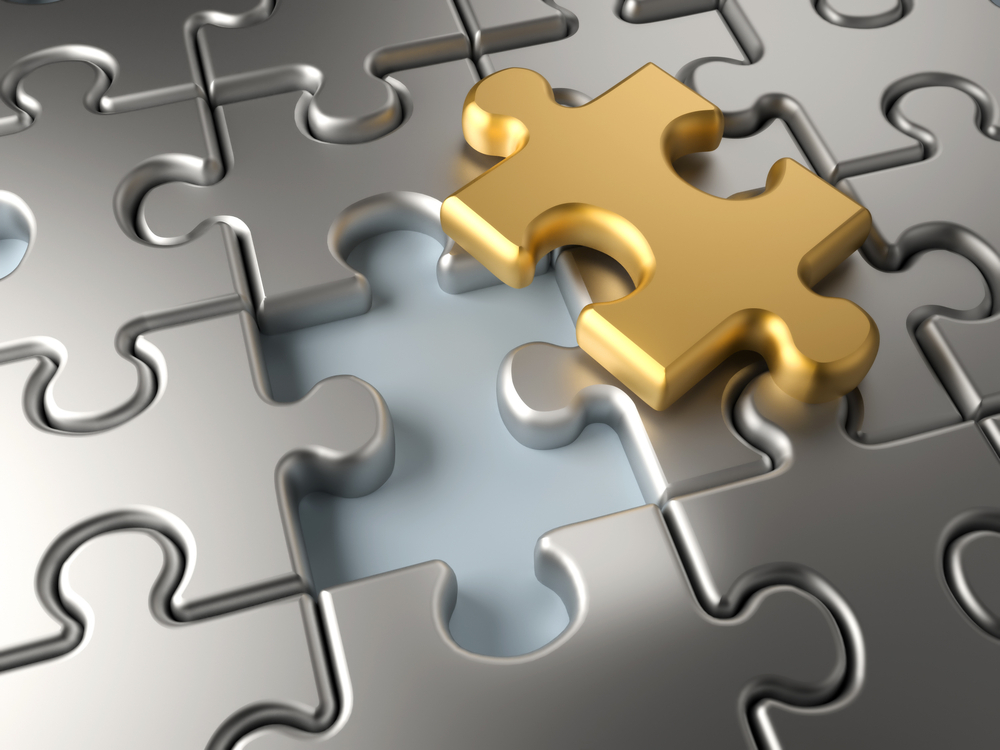 As the rows line up for prayer and the mosques are bursting at the seams, there is a small group of people that watch our backs, arrange our possessions, and prepare to nourish us after our prayers. They're none other than the volunteers.
It's not easy being one of them.
You hear the soothing recitation of the Quran in a prayer you're not able to join because you're on volunteer duty. And you also hear the painful nonstop complaints about how you're not doing a good enough job. In those moments it's easy to throw your arms up and say, "I'm not getting paid for this!" But there are so many better ways to be paid than money.
Allah's rate is higher and more everlasting.
That doesn't excuse the people from paying you basic necessary courtesy. Nor does it give you license to be unnecessarily harsh with those you've been blessed to serve. Know dear brother and sister that the reward of every prayer performed, every good word spoken, every stomach fed, every tear shed in humility, and every interaction held in tranquility is potentially on your scale of good deeds when you serve Allah through serving His people.
We may not always appreciate you, but Allah never loses sight of you.
The Prophet (peace be upon him) said that the reward of the one who serves the fasting person is the reward of that persons fast without decreasing from the reward of the doer in any way. What then of the prayer you facilitate that nourishes the soul? Charity is vast, and the heart of a charitable spirit must be vaster.
عَنْ أَبِي هُرَيْرَةَ رَضِيَ اللهُ عَنْهُ قَالَ: قَالَ رَسُولُ اللَّهِ صلى الله عليه و سلم "كُلُّ سُلَامَى مِنْ النَّاسِ عَلَيْهِ صَدَقَةٌ، كُلَّ يَوْمٍ تَطْلُعُ فِيهِ الشَّمْسُ تَعْدِلُ بَيْنَ اثْنَيْنِ صَدَقَةٌ، وَتُعِينُ الرَّجُلَ فِي دَابَّتِهِ فَتَحْمِلُهُ عَلَيْهَا أَوْ تَرْفَعُ لَهُ عَلَيْهَا مَتَاعَهُ صَدَقَةٌ، وَالْكَلِمَةُ الطَّيِّبَةُ صَدَقَةٌ، وَبِكُلِّ خُطْوَةٍ تَمْشِيهَا إلَى الصَّلَاةِ صَدَقَةٌ، وَتُمِيطُ الْأَذَى عَنْ الطَّرِيقِ صَدَقَةٌ".
[رَوَاهُ الْبُخَارِيُّ]
، [وَمُسْلِمٌ].
The Prophet

said "Every joint of a person must perform a charity each day that the sun rises: to judge justly between two people is a charity. To help a man with his mount, lifting him onto it or hoisting up his belongings onto it, is a charity. And the good word is a charity. And every step that you take towards the prayer is a charity, and removing a harmful object from the road is a charity." (Bukhari) (Muslim)

All of this is at your disposal as you welcome people into the houses of Allah with a smile, which is also a charity, seeking no smile but the smile of the Divine on the day of judgment. You may be exhausted in these days of service, but you also are running away with the rewards of everyone's worship. When someone fails to appreciate you, look forward to the appreciation of Allah as compensation. When someone advises you, smile at them again and consider their counsel.
Blessed is your station, and blessed is your service.
May we not abuse you or fail to appreciate you. May we be patient with you, and you with us. May the prayers we perform elevate us, and you. May our hearts be purified and brought together. May we all make the sacrifices needed to gain Allah's pleasure, and relieve each other's pressure. May we all be volunteers freed from our egos, and freely smiling at all in our paths.
May Allah accept you and us on that blessed night of Laylatul Qadr, and allow us to observe with worship, service, and sincerity. Ameen