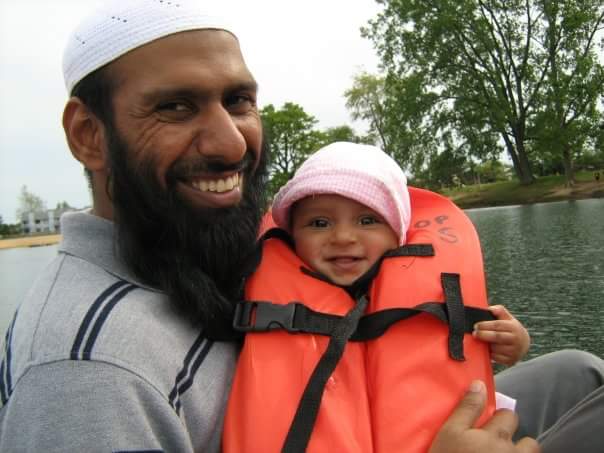 By Umaima Jafri
Preface
I am alone in the bedroom with our youngest child late one evening, in the Spring of 2017.
If you were to meet our youngest today, you might not guess that he was a late talker, but he was. At two years old, he understood a lot, but his articulated words were few. He answered yes and no to questions, made one-word requests with what vocabulary he had, and loved to make a spitting sound as he stuck his tongue out through his lips, "Pthhhhhh." He did this in anger, and for fun.
He is almost four now. He babbles on in full sentences the way a toddler does, parroting his older siblings and adults around him, grammar and pronunciation always just a little bit off.
He does. not. stop. talking.
In Spring of 2017, his speech was just taking off.
That night he was alone with me in the bedroom. He said something that stopped me in my tracks.
"Baba fall garage."
My heart skipped a beat, and I had to make sure. "Baby, what did you just say?"
"Baba fall garage."
I couldn't believe he still remembered.
Scene III
This story starts much earlier- two years ago. It starts in late Fall of 2015, early in the morning—November 5th, to be exact.
We were in our Texas home, where we had moved just three months prior, full of many ambitions and dreams: that six-figure job my husband had landed, an amazing school for the kids, the dream home we were working towards purchasing, and finally, finally being closer to family.
Our youngest was almost two at the time, and inhis father's lap.
My husband, Ibrahim, was about to take off for work, and I was getting ready to take the other kids to school. There was a rhythm to our days— a familiar, repeating motion. This was how our weekdays started.
Then they came —in fourteen, unmarked cars. FOURTEEN. A single car would have been enough, or two or three, but "enough" is not what any of this is about. There is an element of spectacle to these situations, a display of pomp and power meant to strike fear in the heart. They like to put on a show.
I saw them coming through the open garage door, the descent of vultures into our home. I shouted at our older three to go to their rooms, protecting their eyes from what was happening. I ran out, too hurried, too panicked, to even think about my hijab, there was no time. I took our two-year-old son from Ibrahim. We both knew what this was about. I demanded a warrant. They denied my request at first, but presented it briefly afterwards. They did have a warrant and this was no mistake.
Ibrahim blacked out. He was standing there one minute, listening to the barrage of legalities, instructions given to me by the US Marshalls: which court, what time, what steps to take, which lawyer. On and on, they droned while Ibrahim's life flashed before his eyes. Would he ever see our four children again? Would he ever get the chance to run around the house with them? Would our toddler even remember him? Would he ever see his own mother?
It was all too much for him, and he came crashing down. My husband is built like a linebacker. Six feet tall, broad shoulders, strong as an ox. And he fell. I cannot recall what I did with our son, but in an instant, he was no longer in my arms and I was at Ibrahim's side beckoning him to get up. He was sweating profusely. Soaked completely through his clothes. They called the paramedics and went on with business. It was just another day at the office for them, and a never-ending nightmare for us.
The US Marshalls, I admit, were somewhat considerate. They let Ibrahim hug his children goodbye, and they were kind enough not to put cuffs on him in front of the children. But the children saw anyway. They watched from the upstairs window, confused and horrorstruck, unbeknownst to me, as their father was taken in cuffs into the back of an unmarked car. I watched, numb and cold in the heat of a Texas autumn —confused but determined as they drove my husband away.
That was the day my husband fell.
***
 A year and a half passed, between the time our youngest saw it happening and the time he said those words, "Baba fall garage". He was three when he said it. Half of his then-lifetime had passed before he could tell me about that memory. That's a long time to hold something in before you can put it into words.
***
Scene I
You might have guessed it by now, but this story starts much earlier. It starts in the Winter of 2011, in the early morning.
We were in our Ohio home. It was December 8th, and (perhaps you are seeing a pattern here) it was just the start to another ordinary day. My husband was getting ready to go to work. I was upstairs on the second floor of our townhouse, getting ready to take the older two to school. Our third child, a 6-month old baby, was lying on the bed, laughing and cooing.
It was then that the ominous knock came—a terrible, loud banging on the front door. I looked out the window and made eye contact with an agent wearing a vest, the letters F-B-I sprawled across her chest. This was our first visit from them. It came without warning, but with everything in me, I knew it was not good.
When you have been a part of the Muslim community in America for as long as we've been, living post 9/11, you recognize a surprise visit from the FBI as part of a familiar narrative. It's like when you've read too many Agatha Christie novels: You go from being shocked each time about who committed what crime, in awe of Christie's writing skills, until you reach a tipping point. A switch flips. You start to recognize the pattern in her writing, and suddenly, you can guess without fail the end to every novel.
It's the same with these types of FBI cases. If you haven't seen the pattern yet, it's only because you haven't read enough of them.
The FBI authors many cases (which you may have heard about in the news as "terror plots") \. They are of their own construction. They involve undercover agents, claiming to be sympathetic to a Muslim cause, preying on the sentiments of people who are mentally ill, or alone and vulnerable, or else angry and frustrated with American injustices abroad. The agents seek out vulnerable targets, and then construct a plot so flimsy it could never have taken off anyway. They involve targets in the plot just enough so they can later arrest them, indict them, and convict them of a crime they would never have thought of were it not for the FBI itself. Often there are co-conspirators that the FBI somehow manages to rope into the case because of their association to a target, even if the co-conspirators are clueless about any potential crime. Sometimes these cases are thought crimes — the defendants guilty of nothing their First Amendment rights don't clearly protect.
Whatever the version of the story it is, the underlying mechanism is the same. The FBI schemes, and then declares itself hero as it foils its own plot. A Muslim, or groups of Muslims, is caught in the crossfire of flimsy evidence. A jury made up of average Americans who are mass-fed fear, already exposed to a narrative of the defendant's guilt through the media, is expected to weigh in on a genre they know nothing about. They haven't read enough stories to see the pattern yet.
It is a game the FBI plays and has played for many years now with the Muslim community. When you get a visit from them, you don't know how they will use you as a pawn in their next best-selling plot, what role they will assign to you, but you can be sure it is not good. So when that ominous knock came on that early December morning, I flew into gear. I don't know what moved faster: my heart sinking all the way down to my feet, or my feet flying down a full flight of steps just as my husband was opening the front door. I threw myself against the door, shutting it again. They yelled from the other side to open up.
"I can't," I said, "I don't have my scarf on."
They said to go put it on, but I still had to let them in. Up the stairs I ran. My hands shook as I wrapped a crumpled scarf around my head, just as they were making their own way upstairs. They called out my name at the landing – I was surprised they actually knew my name, that they even pronounced it correctly – and I walked out to meet them.
"We're not here to arrest anybody." Those were the first words the agent spoke, and there was instant relief as the blood came rushing back into my body.
I demanded a warrant. I said I had a right to a lawyer. I did all the things I knew I was supposed to do in a situation like that.
Ignoring my request for a warrant, they said absolutely to a lawyer. I fumbled through some old papers in the bedroom. The only lawyer we had at the time was an out-of-state immigration attorney for when we had applied for my husband's US residency. I had no other numbers, and didn't know who to call. I feigned calling the lawyer, when in reality I called my dad. I knew he would be able to help, but when he didn't pick up, I called the immigration lawyer anyway and left a message for him.
I demanded a warrant again. The agents ignored me as they entered my bedroom to begin their search there.
I was feeling all sorts of emotions. Confusion about what was going on, fear creeping in on me, but mostly I was angry. I asked them point-blank what was going on, and they said something about structuring.
What?
Ibrahim is a structural engineer, and I was utterly confused as to how his job could get him into any sort of trouble. I asked them to elaborate. A female agent said this was about structuring of funds. I looked her straight in the eye and laughed.
"You really need to come up with something more original than 'structuring of funds.' That's all you guys ever try to blame on people like us," I said.
She turned beet red, as did the other FBI agents.
I grabbed my 6-month-old baby and went downstairs. I found my husband with other FBI agents sitting on the sofa. I looked him in the eye, told him to shut his mouth and not open it no matter what. We still didn't have a warrant. They separated us and took my husband into the dining room while I stayed on the living room sofa with our three children.
I am not exaggerating when I tell you there were dozens of them. A few dozen agents inside our home, and another dozen or so stationed outside, too many for me to actually count or keep track of. They searched everything: drawers, cabinets, the inside of cereal boxes and cookie jars, everything they could possibly find. They even opened up the fridge and started looking, like we could be hiding something dangerous in there. I don't know, a carton of expired milk, maybe? They crawled all over our home like a horde of ants, seeping into every nook and crevice, invasive and unwelcome, impossible to get rid of.
I still had my phone at this point because I was waiting to hear back from the lawyer. I picked it up, saying I had to call him again. I called my dad. He finally picked up. Speaking in Urdu, words pouring out of my mouth in a rush, I told him there were people in the house— he needed to act fast. My dad understood immediately.
So did the translator standing behind me who I had not seen. They came and took my phone away. I protested, anger punctuating my every word, but they kept it, saying they would return it to me.
Feeling angry and trapped —my communication with the outside world, with anyone who could help us —now snatched away, I sat there with the kids, trying to occupy them with coloring and cutting paper. The agents searched on.
Again and again, I demanded a warrant, and again and again I was denied.
Three hours later, a lawyer showed up at our home.
Through a series of phone calls my dad had made, he finally got in touch with one. It was another immigration lawyer, a friend of a friend of a friend. This was not his area of expertise and he was not comfortable taking the case, but he came as a tremendous kindness on his part to help us when we were most in need. Ibrahim was done with their questioning by this time. He was sitting next to us on our living room couch. The agents released us into the lawyer's custody, giving him permission to take us out of the house. They continued searching.
Sitting in the lawyer's car, we told him what happened detail by detail that morning. It was a long and excruciating ordeal to go through, and I have saved you from most of the details. Apparently, the lawyer told us, this kind of search was going on in other Muslims' homes in Dearborn and parts of Detroit, Michigan, as well. These guys were on a roll, their pattern of play clear and on display for anyone who cared enough to look into it.
We drove away with the lawyer; stopping by my husband's work to explain his absence, stopping by McDonald's to get the kids some treats. It's what you do as parents, isn't it? You go through the most traumatic experience of your life, and in the midst of your own confusion, you carve out a moment of normalcy for your kids. You try to put them in a bubble of warmth and safety, signaling to them that everything is ok, or will be ok, and inside you, all the while, is a non-stop reel of all the horrors and worst-case scenarios your mind can dream up.
A couple hours later, the agents called our interim lawyer saying that they were done. They were gone by the time we came back home. This should have been a comfort, but walking in through the unlocked front door, I felt like I had been physically violated. Our house was a mess. Everything was all over the place, thrown out and strewn around the house. It looked like ruffians had ransacked our home – isn't this the kind of thing you call the authorities to report? So whom do you turn to when it is the authorities who've done this to you? They raped our home, leaving us to pick up the pieces, to trace their steps and count the things that were missing. They took all of our electronics: laptop, external hard drives, old computers I had from work. They took a bunch of CDs we had of religious lectures, things that were mainstream and standard in Muslims homes at the time we bought them. Anything that looked remotely electronic was gone. The only thing I really cared about was a hard drive with all our children's pictures since the moment they were born.
I am still waiting to get back those pictures of my babies.
***
Do you see how things escalated? In December of 2011, I flew down a flight of steps at the sound of a knock, threw myself against an opening door, used my headscarf as a way to buy us a few extra seconds before our home and our lives were turned upside down. In November of 2015, almost four years later, there was no knock against a closed door (even that token gesture of seeking permission was taken away), there was no time to spare, and I left behind a headscarf I had worn religiously for eighteen years as I flew to my husband's side.
***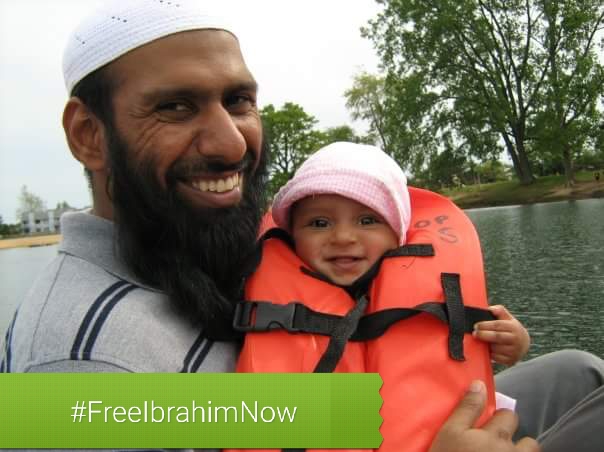 Scene II
I know you are wondering what happened in those four years between the raid on our Toledo home and my husband's arrest in Dallas.
I should mention, first, that we finally got our search warrant. The head agent in the 2011 raid gave it to our interim lawyer when he showed up, something about a condition on the warrant saying they didn't have to present it until after their search was done.
They also presented my husband with a subpoena. Within a week, he was set to stand trial before a grand jury in Cleveland, Ohio. If you know anything about grand juries, you know that indictment is guaranteed once you are, in front of one. The defendant shows up in court without a right for defense, prosecutors bombard him with a sundry of accusations, 99.9% of which are untrue and which he will not be formally charged with. There's a catchphrase in the legal world that you can indict a ham sandwich. They don't look for proof of guilt; they merely look for what the government tells them to do.
Needless to say, it was a week of panic and intense prayer. We went everywhere looking for lawyers until we found a David Klucas in Toledo through a friend. David spoke with prosecution and they surprisingly offered a reverse proffer, a chance for my husband to speak to them outside of the courtroom and offer them information they might be looking for. Ibrahim proffered twice at the FBI office in downtown Toledo. They asked him a series of questions and he answered.
Here is where I tell you that nothing happened in the four years between the Toledo raid of our home and my husband's arrest in Dallas.
After the proffers, there were no court dates and no charges brought against him. Ibrahim never stood in front of a grand jury; he was never indicted. The FBI never approached my family again. For four years, they disappeared.
We went on with our lives, guardedly at first, and then more and more freely.
In the winter of 2013, we moved to Michigan for the kids' school, while my husband continued his work in Toledo.
In August of 2015, we moved to Dallas. I'm a Houston girl myself, and the Midwest was always too cold for me, always too far away from family. Dallas was a promise of a better job and better schools, and being that much closer to home.
We checked with our lawyer every step of the way. Somewhere in those four years, my husband even applied for his US citizenship. We talked to our lawyer to make sure moving out of state wouldn't be a problem. We opened a bank account with our social security numbers, we acquired utility accounts, we lived our lives in the way people do when they have nothing to hide.
But three months after moving to Dallas, and four years after the raid, they showed up again. Only this time they had a warrant, and this time they had an indictment. This time, the arrest and charges were all too real.
***
When Ibrahim was arrested, he was extradited back to Toledo, where all of this began. The "evidence" brought against him, if you are inclined to call it that was not something he said or did or participated in during the four years the FBI left us alone. Instead, it is behavior of allegedly criminal intent dating back to the years of 2005-2009. This was many, many years before the arrest, and several before the raid itself.
Why the sudden change? Did moving to Texas somehow take us out of their jurisdiction; did they miss having us close by? Or was it because the old prosecutor had moved on to a career in DC, while some new hotshot, eager to clear out old files and play hero, decided he needed to add a "foiled terror plot" to the pages of his developing resume?
***
Intermission
I know you are still wondering what all of this is about. Most days, I wonder the same thing, too.
In 2015, Ibrahim (along with three other Muslim men) was charged with conspiracy to provide material support to terrorists, conspiracy to commit bank fraud, and conspiracy to obstruct justice. Search his name, and you can read the whole 72 page indictment if you like.
You would think those pages contained mountains of evidence for the prosecution's claim, clear exhibits of crime or attempted crime, but they don't. They're filled with buzzwords like al-Qaeda. They have snippets of email conversations between the defendants expressing unpopular political opinions that are protected by First Amendment rights, and (hold your laughter), evidence that they shared and listened to the popular nasheed, "Ghurabaa." There is evidence of irresponsible behavior from one of the defendants, nothing I can elaborate on, as the case is still pending, but nothing that showed a conspiracy to commit acts of terror.
The crux of the prosecution's argument pivots on the name "Anwar al-Awlaki," who was killed in a US drone attack in September of 2011, less than two months before the raid on our home. The CDs they took during the raid included some of his lectures from years before. The emails exchanged between defendants show that they sometimes mentioned his name. The indictment opens with several pages of Awlaki quotes and excerpts from his blog, citing his later views on jihad – no evidence that the defendants shared those views or were even aware of all of them. In many ways, it is really an indictment of Awlaki himself, a man who they already killed.
What the indictment conveniently leaves out is that Awlaki was a household name within the Muslim community for many years, that his lectures were mainstream and non-controversial. We bought his CDs and shared them; we mentioned his name and quoted his words at a time when it was not a crime to do so. The fact that the FBI had him under surveillance, that they studied his movements and changing ideology under a microscope for many years, does not mean that the Muslim community was privy to that knowledge within the same time frame.
When it became clear that Awlaki's views in his later life had turned radically extreme, by and large the Muslim community distanced themselves from those views. It was one thing to criticize the US for its foreign wars and illegal occupations, another thing entirely to encourage indiscriminate attacks on civilians, or the betrayal of trusts extended to us as civilians by the country we lived in, and loved, and called home.
My husband's trial is about many things, but mostly, it is about his First Amendment rights, and this sick and unethical game the FBI plays with the Muslim community and with the hearts of the public. Somewhere, an FBI agent, a state prosecutor, a higher up in Washington DC writes these cases down on his resume, a plume in his hat, a shining star ascending in his career. He moves up the ladder by stepping on some family's life, spreading fear in the hearts of citizens while claiming to protect them.
***
If you search the internet for my husband's name, be sure to search it as Ibrahim Zubair Mohammad, and maybe include the word "Toledo," or you will have trouble finding the right Ibrahim. There are thousands of men in the world with that name, but only one of them is the man I know as my husband. What you find out there will doubtless be damning, news articles reporting on the charges and quoting the prosecution, telling a one-sided story in as sensational terms as they can. Remember that the FBI has played this game before  – using media is a part of their pattern – and remember that they are experts at selling fear.
***
Scene IV
Ibrahim is currently being held on the sixth floor of the Lucas County jail in Toledo, a concrete structure where he has no access to fresh air or the sun. I remind you that it has been two years since he was arrested. He has not been convicted of any crime.
We await a trial that has been postponed and rescheduled at least four times already, anticipating his return every day. Every day I answer questions from our children about when Baba will be home, who took him away, why they took him away. Our now nearly four-year-old remembers what the others never saw, "Baba fall garage," that one detail about his father I desperately pray that he forgets.
He thinks we go to "Baba's house" during visits. Our "visits" are nothing more than video chats through hazy screens in a loud jailhouse lobby, my husband sitting upstairs somewhere in front of another hazy screen. This is our contact: nothing physical, no visits behind glass, just this rudimentary video chat where I take one child per week for 30 minutes, max. Ibrahim has watched his children grow from behind this screen. He has seen them only through the eyes of a camera in the pictures I am able to send him.
We moved back to Toledo as soon as we could after the arrest, leaving behind the Dallas life we were beginning to love, in favor of being with him. Ibrahim is so close to us, yet so impossibly far away. For almost two years, I have raised our children as a single parent, surrounded by old friends who have known Ibrahim and our family for over a decade. They stand by my side relentlessly, giving their unconditional support. They love our children like their own. These are people who have known Ibrahim for so many years as a friend, a successful engineer, a Qur'an teacher, a philanthropist who never shied away from helping others in the community, and a man who was obsessed with his family.
We were that typical American family who cleaned out the garage when it was warm out, who washed their cars on the weekends, who went biking around the neighborhood, who went to Costco just to try the samples. Ibrahim was the husband who woke up early on the weekends so I could sleep in, made his famous omelets for the kids (four different types for four picky eaters – five, if you count me), sat down with the children and read Qur'an with them, prayed with his family at home, helped me with chores and dinner, and my favorite: put the kids to bed. They loved his bedtime stories. The ones that had adventures galore and lessons to be learned, the ones I thought were far too long. After these nearly hour-long bedtime stories would be our turn. Chai and cookies, and just us.
These days, our days consist of the same breakfast (only one type of egg for four picky eaters), the mundane routine of school, homework, and me counting down the minutes until bedtime. There are no bedtime stories, no imagination left for me to conjure up anything, nothing that will ever come close to matching Baba's adventures. After putting them to bed, I head to our bedroom, alone, no chai or cookies, no us. Nearly two years of going to bed alone, dreaming about Ibrahim and then waking up alone. Two years of being mom and dad, discipliner and comforter. Two years of waiting, fighting, and more waiting. Two years of being emotionally and physically drained.
Two YEARS. And he's still not home.
***
In the last two years, we've moved for bond twice, backed by the moral and financial support of the Toledo Muslim community we lived in for many years before Ibrahim's arrest. Both motions were denied, this last one, according to the prosecution, "based on the facts of the case." The same "facts" that led to a raid but no charges several years after the "evidence" was in their hands. The same "facts" that let Ibrahim live as a free man, carrying on with his normal life for FOUR years after the raid. If he was such a threat to society, then why did they "endanger" the public by letting him stay free for so long? Is the argument that they were carefully watching him all those years? And if he is innocent, or at least presumed innocent until proven guilty as the law allows, then why can't he await trial with us on bond, at home, under the careful watch of the State, while he makes omelets and tells bedtime stories and watches with love as his own children grow?
***
Here is a fun fact. If you go to the Toledo Zoo, you might see many things: giraffes with long necks, a brown bear taking a bath, an octopus in a dark display in the aquarium. You might also see elephants in an enclosure. That enclosure was something Ibrahim worked on once. Ibrahim Zubair Mohammad: my husband and father of our four children, family man and community volunteer, structural engineer and designer of elephant enclosures.
***
Scene V
It is here that I come to the end of telling a story that is still unfolding. It was kind of you to listen in for so long, to follow the thread of so many moving parts. These are words I have held in for a long time.
Ibrahim, as I write this, is still awaiting trial, our family's life is still in limbo, we are still holding on to the hope of bond until said time. How things turn out in the near future, how they turn out eventually, at what point any of this comes to an "end" is known by Allah

alone. In the meantime, we carry on, doing our best and fighting the good fight.
It is here that I invite you to take a part in things, to pick up a proverbial pen and start writing with us:
We created an online petition titled "Justice for Ibrahim Mohammad." Please sign this petition, and spread it far and wide.
Here are the names and numbers of Ohio Representatives.
Share your ideas below, anything you can suggest or help with will be greatly appreciated.
Use the hashtag #FreeIbrahimNow to spread awareness about this injustice
Brothers, write a letter to Ibrahim.

Ibrahim Mohammad

Lucas County Correctional Center
Do you know what our youngest child said the other day
I spilled a drop of yogurt on the counter, and followed it with an audible, "Oh, darn."
"It's ok," said our little one, "Baba does that, too."
I like how he speaks as if Baba is still here. He keeps saying that Baba is out of prison already. I wonder if he dreams about him, too, and if in those dreams he sees what I pray every day to see: Baba finally home, wiping up that spilled yogurt, with his baby boy in his arms.
Why Israel Should Be 'Singled Out' For Its Human Rights Record
Unlike other countries, ordinary citizens are complicit in the perpetual crimes committed against defenseless Palestinians.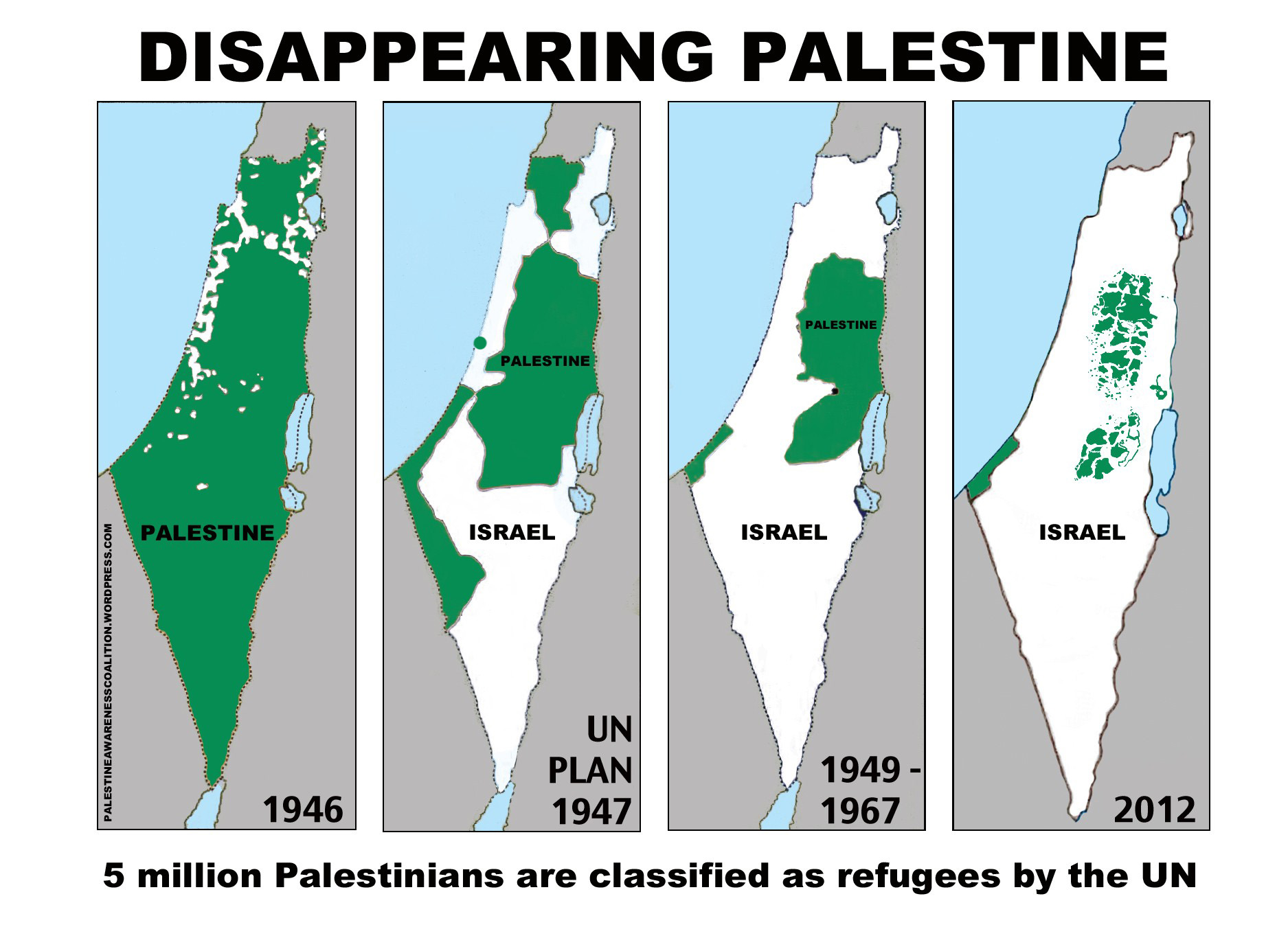 Why is everyone so obsessed with Israel's human rights abuses? From Saudi Arabia, to Syria, to North Korea to Iran. All these nations are involved in flagrant violations of human right, so why all the focus on Israel – 'the only democracy in the Middle East'? Clearly, if you ignore these other violations and only focus on Israel, you must be anti-Semitic. What else could be your motivations for this double standard?
This is one of the most common contentions raised when Israel is criticized for its human rights record. I personally don't believe in entertaining this question – it shouldn't matter why an activist is choosing to focus on one conflict and not others. What matters are the facts being raised; putting into question the motives behind criticizing Israel is a common tactic to detract from the topic at hand. The conversation soon turns into some circular argument about anti-Semitism and the plight of the Palestinian people is lost. More importantly, this charge of having double standards is often disingenuous. For example, Representative Ihan Omar has been repeatedly accused of this recently and her motives have been called 'suspicious' – despite her vocal criticism of other countries, especially Saudi Arabia.
However, this point is so frequently brought up, I think that perhaps its time activists and critics simply own up to it. Yes – Israel should be singled out, for some very good reasons. These reasons relate to there being a number of unique privileges that the country enjoys; these allow it to get away with much of the abuses it commits. Human right activists thus must be extra vocal when comes to Israel as they have to overcome the unparalleled level of support for the country, particularly in the US and Canada. The following points summarize why Israel should in fact be singled out:
1) Ideological support from ordinary citizens
When Iran and North Korea commit human right abuses, we don't have to worry about everyone from journalists to clerics to average students on campuses coming out and defending those countries. When most nations commit atrocities, our journalists and politicians call them out, sanctions are imposed, they are taking them to the International Court of Justice, etc. There are instruments in place to take care of other 'rogue' nations – without the need for intervention from the common man.
Israel, however, is unique in that it has traditionally enjoyed widespread ideological support, primarily from the Jewish community and Evangelical Christians, in the West. This support is a result of the historical circumstances and pseudo-religious ideology that drove the creation of the state in 1948. The successful spread of this nationalistic dogma for the last century means Israel can count on ordinary citizens from Western countries to comes to its defense. This support can come in the form of foreign enlistment to its military, students conducting campus activism, politicians shielding it from criticisms and journalists voluntarily writing in its support and spreading state propaganda.
This ideological and nationalistic attachment to the country is the prime reason why it is so incredibly difficult to have any kind of sane conversation about Israel in the public sphere – criticism is quickly seen as an attack on Jewish identity and interpreted as an 'existential threat' to the nation by its supporters. Any attempts to take Israel to account through standard means are thwarted because of the political backlash feared from the country's supporters in the West.
2) Unconditional political support of a world superpower
The US is Israel's most important and closest ally in the Middle-East. No matter what war crimes Israel commits, it can count on America to have its back. This support means the US will use its veto power to support Israel against actions of the UN Security Council, it will use its diplomatic influence to shield any punitive actions from other nations and it will use its military might to intervene if need be. The backing of the US is one of the main reasons why the Israeli occupation and expansion of the colonial settlement enterprise continues to this day without any repercussions.
While US support might be especially staunch for Israel, this factor is certainly not unique to the country. Any country which has this privilege, e.g. Saudi Arabia, should be under far great scrutiny for its human rights violations than others.
3)  Military aid and complicity of tax-payers
US tax-payers are directly paying for Israel to carry out its occupation of the Palestinian people.
Israel is the largest recipient of US-military aid – it receives an astonishing $3 billion dollars every year. This aid, according to a US congressional report, "has helped transform Israel's armed forces into one of the most technologically sophisticated militaries in the world."
Unlike other countries, ordinary citizens are complicit in the perpetual crimes committed against defenseless Palestinians. Activists and citizens thus have a greater responsibility to speak out against Israel as their government is paying the country to carry out its atrocities. Not only is this aid morally reprehensible, but it is also illegal under United States Leahy Laws.
4) The Israeli lobby
The Israeli lobby is one of the most powerful groups in Washington and is the primary force for ensuring continued US political support for the nation. It consists of an assortment of formal lobby groups (AIPAC, Christians United for Israel), think-thanks (Washington Institute for Near East Policy), political action committee or PACs, not-for-profit organizations (B'nai B'irth, American Jewish Congress, Stand for Israel) and media watchdogs (CAMERA, Honest Reporting). These organizations together exercise an incredible amount of political influence. They ensure that any criticism of Israel is either stifled or there are serious consequences for those who speak up. In 2018 alone, pro-Israel donors spent $22 million on lobbying for the country – far greater than any other nation. Pro-Israel lobbies similarly influence politics in other places such as the UK, Canada, and Europe.
5) One of the longest-running occupation in human history
This point really should be the first one on this list – and it is the only one that should matter. However, because of the unique privileges that Israel enjoys, it is hard to get to the crux of what it is actually doing. Israel, with U.S. support, has militarily occupied the Palestinian territories (West Bank, Gaza and East Jerusalem) since 1967. The belligerent occupation, over 50 years old, is one of the longest, bloodiest and brutal in human history.
Israel continues to steal land and build settler colonies the West Bank – in flagrant violation of international law. It has implemented a system of apartheid in these territories which is reminiscent of the racist regime of South Africa. The Gaza strip has been under an insufferable siege which has made the living conditions deplorable; it has been referred to the world's largest 'open-air prison'. In addition to this institutional oppression, crimes committed against Palestinians include: routinely killing civilian protesters, including teenagers and medics, torture of Palestinians and severe restrictions on the everyday movement of Palestinians.
The brutality, consistency and the duration for which Israel has oppressed Palestinians is alone enough reason for it being 'singled out'. No other nation comes close to its record. However, for the reasons mentioned above, Israel's propaganda machine has effectively painted itself as just another 'liberal democracy' in the eyes of the general public. Any attempt to bring to light these atrocities are met with 'suspicion' about the 'real' motives of the critics. Given the points mentioned here, it should be evident that the level of support for Israeli aggression is uniquely disproportionate – it is thus fitting that criticism of the country is equally vocal and unparalleled as well.
Ya Qawmi: Strengthen Civic Roots In Society To Be A Force For Good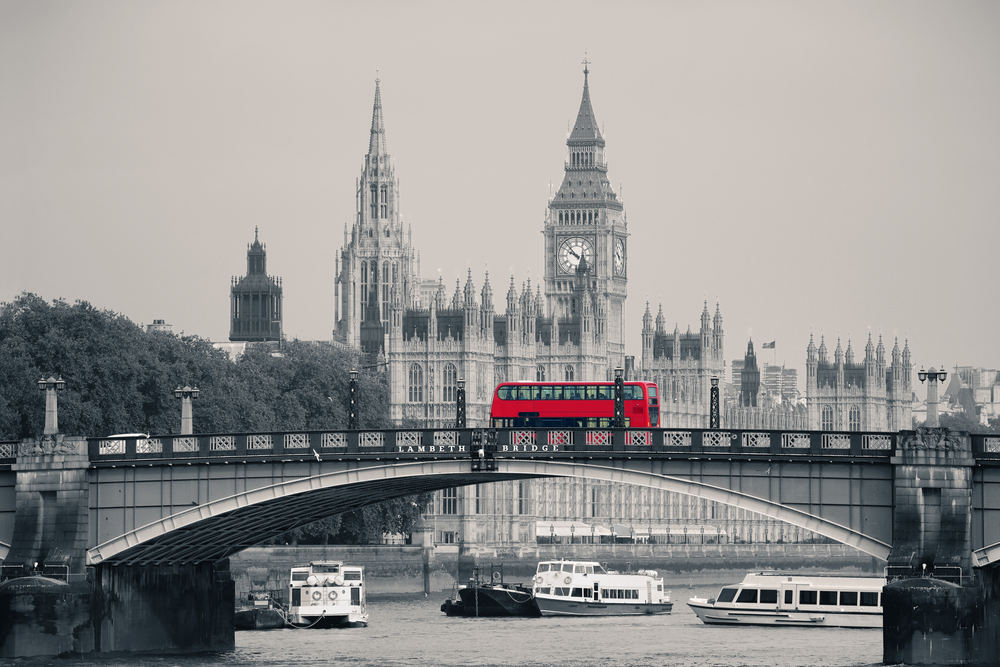 For believers the traditions and teachings of the Prophets (blessings on them), particularly Muhammad

, are paramount. Each Prophet of God belonged to a community which is termed as their Qawm in the Qur'an. Prophet Lut (Lot) was born in Iraq, but settled in Trans-Jordan and then became part of the people, Qawm of Lut, in his new-found home. All the Prophets addressed those around them as 'Ya Qawmi' (O, my people) while inviting them to the religion of submission, Islam. Those who accepted the Prophets' message became part of their Ummah. So, individuals from any ethnicity or community could become part of the Ummah – such as the Ummah of Prophet Muhammad.
Believers thus have dual obligations: a) towards their own Qawm (country), and b) towards their Ummah (religious companions). As God's grateful servants, Muslims should strive to give their best to both their Qawm and Ummah with their ability, time and skillset. It is imperative for practising and active Muslims to carry out Islah (improvement of character, etc) of people in their Ummah and be a witness of Islam to non-Muslims in their Qawm and beyond. This in effect is their service to humanity and to please their Creator. With this basic understanding of the concept, every Muslim should prioritise his or her activities and try their utmost to serve human beings with honesty, integrity and competence. Finding excuses or adopting escapism can bring harm in this world and a penalty in the Hereafter.
Like many other parts of the world, Britain is going through a phase lacking in ethical and competent leadership. People are confused, frustrated and worried; some are angry. Nativist (White) nationalism in many western countries, with a dislike or even hatred of minority immigrant people (particularly Muslims and Jews), is on the rise. This is exacerbated through lowering religious literacy, widespread mistrust and an increase in hateful rhetoric being spread on social media. As people's patience and tolerance levels continue to erode, this can bring unknown adverse consequences.
The positive side is that civil society groups with a sense of justice are still robust in most developed countries. While there seem to be many Muslims who love to remain in the comfort zone of their bubbles, a growing number of Muslims, particularly the youth, are also effectively contributing towards the common good of all.
As social divisions are widening, a battle for common sense and sanity continues. The choice of Muslims (particularly those that are socially active), as to whether they would proactively engage in grass-roots civic works or social justice issues along with others, has never been more acute. Genuine steps should be taken to understand the dynamics of mainstream society and improve their social engagement skills.
From history, we learn that during better times, Muslims proactively endeavoured to be a force for good wherever they went. Their urge for interaction with their neighbours and exemplary personal characters sowed the seeds of bridge building between people of all backgrounds. No material barrier could divert their urge for service to their Qawm and their Ummah. This must be replicated and amplified.
Although Muslims are some way away from these ideals, focusing on two key areas can and should strengthen their activities in the towns and cities they have chosen as their home. This is vital to promote a tolerant society and establish civic roots. Indifference and frustration are not a solution.
Muslim individuals and families
Muslims must develop a reading and thinking habit in order to prioritise their tasks in life, including the focus of their activism. They should, according to their ability and available opportunities, endeavour to contribute to the Qawm and Ummah. This should start in their neighbourhoods and workplaces. There are many sayings of the Prophet Muhammad on one's obligations to their neighbour; one that stands out – Gabriel kept advising me to be good to my neighbour so much that I thought he would ask that he (neighbour) should inherit me) – Sahih Al-Bukhari.
They must invest in their new generation and build a future leadership based on ethics and professionalism to confidently interact and engage with the mainstream society, whilst holding firm to Islamic roots and core practices.
Their Islah and dawah should be professionalised, effective and amplified; their outreach should be beyond their tribal/ethnic/sectarian boundaries.
They should jettison any doubts, avoid escapism and focus where and how they can contribute. If they think they can best serve the Ummah's cause abroad, they should do this by all means. But if they focus on contributing to Britain:

They must develop their mindset and learn how to work with the mainstream society to normalise the Muslim presence in an often hostile environment.
They should work with indigenous/European Muslims or those who have already gained valuable experience here.
They should be better equipped with knowledge and skills, especially in political and media literacy, to address the mainstream media where needed.
Muslim bodies and institutions
Muslim bodies and institutions such as mosques have unique responsibilities to bring communities together, provide a positive environment for young Muslims to flourish and help the community to link, liaise and interact with the wider society.
By trying to replicate the Prophet's mosque in Madinah, they should try to make mosques real hubs of social and spiritual life and not just beautiful buildings. They should invest more in young people, particularly those with professional backgrounds. They should not forget what happened to many places where the Muslim presence was thought to be deep-rooted such as Spain.
It is appreciated that the first generation Muslims had to establish organisations with people of their own ethnic/geographical backgrounds. While there may still be a need for this for some sections of the community, in a post-7/7 Britain Muslim institutions must open up for others qualitatively and their workers should be able to work with all. History tells that living in your own comfort zone will lead to isolation.
Muslim bodies, in their current situation, must have a practical 5-10 year plan, This will bring new blood and change organisational dynamics. Younger, talented, dedicated and confident leadership with deep-rooted Islamic ideals is now desperately needed.
Muslim bodies must also have a 5-10 year plan to encourage young Muslims within their spheres to choose careers that can take the community to the next level. Our community needs nationally recognised leaders from practising Muslims in areas such as university academia, policy making, politics, print and electronic journalism, etc.
Seyran Ates, A Sixty-Eighter In Islamic Camouflage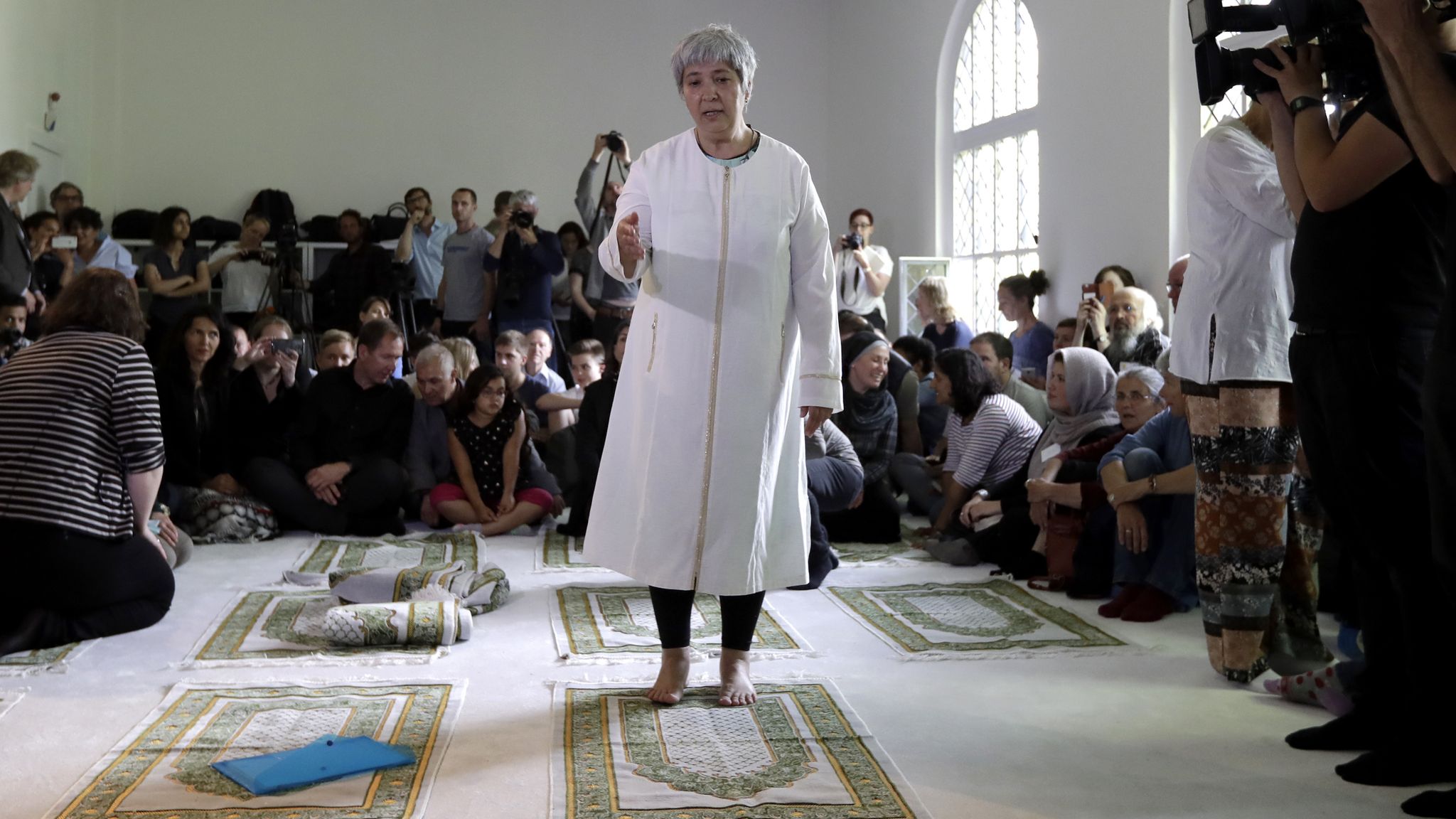 By Dr Mohammad Usman Rana
In their orientalist enthusiasm to reform Islam, in the sense of reconciling Islam with the always changing ideas and goals of liberal values, Western European liberals and neo-atheists are searching high and low for persons who may serve as Muslim alibies for their project. For many years Ayaan Hirsi Ali was given this role but now the relay baton has been handed over to the German-Turkish activist Seyran Ates.
Does not believe in religion
Ates is of current interest in Norway because her book by the Norwegian title Islam trenger en seksuell revolusjon (Islam needs a sexual revolution, originally published in German in 2011)* was just released in Norwegian translation. Ates is well-known primarily because Western media have hailed her as a freedom fighter among Muslims since she opened a so-called liberal mosque in Berlin in 2017 and titled herself a female imam.
Obviously, Ates is part and parcel of an essential debate about the future of Muslims in Europe as it is a fact that a lot of traditional mosques in Western Europe have a big job to do in order to become more relevant to young Muslims, that is, more inclusive and adapted to a European context. Not least the issue of women's rights is rightfully important to many people in the Muslim world, whether they are liberals or conservatives. In the midst of all the praise, Ates receives in Western media one essential question is however forgotten: What Islamic credibility does Ates have? In line with postmodern nihilism where concepts, ideas, and identities are emptied of meaning and content, the fact is ignored that Ates in her book points out that she believes in God but not in religions. She has no Islamic theological education and explains that she has recently started taking courses in Islamic studies and Arabic in order to be more credible among Muslims.
This is not only the case with Ates. It is a general weakness of so-called progressive and liberal Islam (reformers) that the movement lacks a foundation of religious and theological structure; it is rather founded on personalities with a political mission.
More journalists than worshippers
In her book about Islam needing a sexual revolution, Ates applauds European Christians' dissociation from the church after 1968. Paradoxically, she later opened a mosque for Muslims. Further, she praises secularly thinking individuals as the most honourable people.
This is why the question should be raised whether the mosque, the imam title, and other religious references are just an Islamic camouflage for what can be understood as a political secularisation, assimilation and liberalisation project by Ates and her supporters. Due to the missing religious credibility and seriousness of this commitment, it should come as no surprise that it has little appeal to European and German Muslims.
When the New York Times visited the mosque, its journalists reported that there were more journalists than worshippers present. She has, on the other hand, a strong appeal among extreme right-wing anti-Muslim thinkers and movements in Europe. It is noteworthy that Ates received a solidarity claim from the extreme anti-Islam German AfD party, and has been praised by the infamous anti-Muslim blog of "Human Rights Service" in Norway.
The positive development aspect is missing
Why should German and European Muslims listen to an activist who attacks the fundamental principles of Islam and in her book paints a stereotypical image of the world's Muslims?
There is no denying that Ates addresses a number of important challenges for Muslim women. Still, her arguments become oversimplified when she confuses female-hostile habits in the East with Islam and completely forgets the positive development today's Muslim women in Europe experience where they, as opposed to their mothers' generation, receive a university education, have a career, and choose whom they want to marry.
Seyran Ates' project is not about a necessary contextualisation of Islam's holy texts in a European reality, maintaining the characterisations of the region. The project is rather about a total change of Islam. In her book, Ates justifies such a change by creating strawmen with sweeping generalisations about Muslims. She, for instance, writes that 'it is a fact that Muslim men have a considerable problem with our free world', and that 'Islamic politicians do not distinguish between religion and politics' – without mentioning the widespread authoritarian secular tradition in Muslim countries in modern times such as in Turkey and Baathism in Syria and Iraq.
Less sexual restraint
Ates' main argument in Islam needs a sexual revolution is that Muslim men and women are sexually oppressed because sexuality is defined as a blessing and source of love only within – and not outside of – the frames of marriage. The rule of intimate relationships being reserved for marriage meets with unison agreement from Muslims from different schools of thought; Ates, however, absurdly calls it an expression of "fundamentalist" Islam. In this view, Seyran Ates disagrees with the well-known American feminist Naomi Wolf who, after having travelled in Muslim countries, believes that this marital channelling of intimacy, in fact, strengthens sexuality and family ties at the same time.
The German-Turkish author wants less sexual restraint, more promiscuity and a liberal attitude to nakedness, in line with the ideals of the sixty-eighters. Seyran Ates praises the sixty-eighters' revolution as an ideal for Muslims. Although the #metoo campaign, which can be said to have brought to light the negative consequences of the sexual revolution, was released after Ates' book was published, it makes her attitudes to this revolution seem somewhat doubtful. The heritage of the sixty-eighters is not only freedom and equality but also the breaking up of the family as well as selfishness and decadence. It is also ironical that someone like Ates, who claims religious credibility, calls attention to Alfred Kinsey, the atheist sexologist who believed in open relationships, as a model for Muslims.
Public pillory
Ates' book is mainly about freedom, a personal freedom in the name of value liberalism and sixtyeighters. A well-known American intellectual, Patrick Deenen from the University of Notre Dame, however, criticises such a perception of the concept of freedom believing we should ask ourselves if freedom can really be defined as human beings pursuing their instincts more or less uncritically. Deenen maintains that human beings are then in effect unfree and slaves of their instincts, while real freedom is achieved if we manage to free ourselves from being governed by human appetites.
Seyran Ates and her non-Muslim supporters seem to have no understanding at all of such a definition of the concept of freedom. Even more problematic is that they want to make their sixty-eighters' liberal values absolute, believing Muslims must adhere to them if they wish to belong to modern society. Harvard professor Adrian Vermeule calls this form of liberalism aggressive because it only tolerates itself and no differences of opinion. It maintains its rituals in the form of checkpoints of 'correct' opinions in particular about sexuality, gender, and identity. Disagreeing with this can result in reprisals in the form of public pillory or even legal steps.
Obsessed with removing the hijab
When Muslims are met with such absolute-making of liberal values it is like an extension of colonial cultural imperialism when French and British colonial masters wanted to westernise Muslim populations, believing it was the only way of making them civilised. Some of them were obsessed with removing Muslim women's hijabs, just as Seyran Ates is. The British consul general in Egypt, Lord Cromer, was a representative of this view. He wanted to free Muslim women from the hijab while at home in the UK he was ardently against feminism and women's suffrage (source: Ahmed, Leila (1992). Women and Gender in Islam. New Haven: Yale University Press).
Worth noting is also that extensive surveys by Gallup Coexist Index among West-European Muslims show that they are far more religious than the majority population. Similar findings in relation to Norwegian Muslims were made by Bushra Ishaq in her book Hvem snakker for oss? (Who speaks for us?) from 2017. Considering these figures, it would be utopian as well as illiberal to expect Muslims to opt for a liberal values morality. On the contrary, it should be expected that religious European Muslims understand their religious practice as belonging to a Western context, that they value equality and that they support the liberal state governed by rule of law that actually allows people to live according to liberal as well as conservative norms of value.
*The original German-language version of the book, Der Islam braucht eine sexuelle Revolution: Eine Streitschrift, was published in 2011
Dr Mohammad Usman Rana is a Norwegian columnist, author and a commentator on Islam