Zaid Karim, Private Investigator, Part 12 – Fever Dreams
Panic badgered its way into my mental haven of tranquility. Not my arm! These barbarians were going to hack off my arm! I struggled to get free. Blurred faces swam before me. I heard a shout and felt arms holding me down.

See the Story Index for Wael Abdelgawad's other stories.
Zaid Karim Private Investigator is a full length novel. Previous chapters: Chapter 1 | Chapter 2 | Chapter 3 | Chapter 4 | Chapter 5 | Chapter 6 | Chapter 7 | Chapter 8 | Chapter 9 | Chapter 10 | Chapter 11
Saturday, February 6, 1 pm
Fresno, California
I stopped at the Salvation Army thrift store on Belmont Avenue not far from my office, where I bought a small wheeled suitcase. It was pink with purple polkadots, but it functioned. Maybe when Hajar started first grade she could use it.
Back at the office I showered – covering my bandaged arm with a plastic bag – and changed my clothes. My body felt fragile, as if my bones had turned to glass. I moved carefully, afraid that another dizzy spell might strike without warning.
I had a special pair of jeans with two hidden pockets sewed on the inside just below hip level. Safaa had made the pockets for me last year when I'd been hired by an Iraq war veteran's family after the man suddenly disappeared. I tracked him to Los Angeles's downtown Skid Row, where I went undercover for two days as a homeless person. I needed a way to store my cash and cards so they couldn't be stolen or even seen. The valuables could only be accessed by taking the pants off or sticking my hand way down inside. It was inconvenient, but made the pants pickpocket-proof.
I had $2,200 in cash remaining out of the money Dr. Anwar had paid me, not counting what Jalal had deposited for me in the bank. I kept $200 in my wallet and put the rest in the secret pockets of the jeans, which I put on. I prayed dhuhr, then packed the pink suitcase along with the old high school backpack as my carry-on.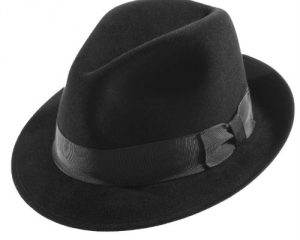 I thought my fedora might be a bit hot for tropical Panama, so I did not pack it. Maybe I'd buy one of those famous Panama hats instead.
Jalal showed up, looking morose as usual. I put up a hand to forestall the imminent lament of heartbreak and woe over his ex-girlfriend. "You're better off akhi," I said, wiping sweat from my forehead. I felt like I'd swallowed a radiator – I couldn't seem to cool off – and my head was pounding. "Trust me. You'll find someone better Insha'Allah. Get a good Muslim girl, and you'll forget all about that ingrate."
"I guess," he agreed reluctantly. "Hey, you don't look so good."
"I know. I think it's a cold, or the flu, or maybe I'm just exhausted."
"I could take you to the doctor."
"No time. I need you to take me to the airport." I handed him two hundred dollars and my car key. "Then take my car to be professionally cleaned."
"Can I clean it myself and keep the cash?"
I chuckled. "Sure. But it's a bear of a job. Let me pack a bag real quick." I threw some clothes into a backpack, along with my camera, parabolic microphone and accompanying noise cancelling headphones, and the remainder of the cash Dr. Anwar had given me. I would have loved to take my knife, but that was obviously impossible.
I locked up my office and got in the passenger seat of Jalal's car. He drove a battered little green Toyota Camry that looked like it had been used as a football by giants.
"Stop at my place first," I requested. "I mean my wife's apartment, where I used to live, you remember?"
"Sure."
I needed to see Hajar before I left. If I asked Safaa first, she might say no. So I'd just stop by.
Ashlan Meadows was one of those rare apartment complexes that was almost true to its name. It was an older complex on East Ashlan near Maple, but was well maintained. With its grassy lawns and tall willow trees it was an oasis wedged between crisscrossing freeways, flood control basins, and the National Guard base. It even had a pond with fountains and koi fish – in which I had once seen a heron standing as still as a statue – and a nice playground for the kids.
Safaa lived in apartment 95B. In our family we always left our shoes at the door. I knew Safaa was home when I saw her neon orange sneakers and Hajar's blue Crocs. I gave my trademark knock – tun ta ta tun-tun – and heard Hajar shriek, "Baba!" Running feet pounded their way to the door, a lock turned, then the door swung open and Hajar threw herself at my legs. I knelt down and embraced her. Hajar wrapped her arms around my neck so tightly I had to struggle for breath – the kid had a future as a wrestler – but that was fine with me. I felt such an aching mixture of joy and sadness in that moment. Joy because I held my sweet daughter in my arms, and sadness because it was such a rare event.
"You should have called first," Safaa said from the doorway. "You can't just drop by whenever you like."
I almost laughed. Sometimes Safaa was so predictable. I was relieved, though, that she clearly had not heard anything about me being at the strip club. If she had, she'd be tearing into me like the big bad wolf into the first little pig's straw house.
Ignoring Safaa's comment, I pulled back from Hajar and smiled at her. Her curly brown hair was tied in pigtails – there ought to be a better name for that hairstyle, one more suitable for a little Muslim girl – and a wide grin stretched across her face. She'd been in the sun and her skin was dark, not quite as dark as her mother's but a lovely shade of tawny copper. Her eyes were light brown, and she had the cutest little nose and perfect teeth. Such a beautiful child, subhanAllah.
She frowned and pointed to the bandage above my eye. "Baba, you got a boo boo."
I smiled. "Yes. And my arm too." I showed her the bandaged arm. "But they don't hurt anymore." This wasn't completely true. The cut above the eye didn't bother me much, but the arm ached and throbbed, and it was starting to feel stiff, like it was swelling up.
"What about your friend?" Hajar said. "Did he get better?"
"No honey. When someone dies they don't get better from that."
"Who was it?" Safaa asked. "Anyone I know?"
I looked up at her. She wasn't wearing hijab, and was dressed casually in black leggings and a billowy blue top, but she stood well inside the doorway where passers-by could not see. I wanted to sit there and gaze into her amazing eyes, those black pools flecked with blue, like ice floating in a dark sea.
Like me, she wore a simple platinum wedding band on her right hand. My eyes flicked to it. I had a secret fear that I'd see her one day and she would have taken it off, and I'd know it was all over between us.
"It was Tarek Anwar," I told her.
She gasped. "La ilaha il-Allah. What happened?"
"He OD'd."
Hajar gazed at me solemnly. "What's a oh deed, Baba?"
I gave her a rueful look. "He died from using bad drugs. But you don't worry about that, okay? What are you and Mama doing today?"
"My dolls are having a meeting. Come and see!" She grabbed my index finger and pulled.
I glanced up at Safaa, who shrugged in resignation and waved her hand to indicate my admittance. I shed my shoes and followed Hajar across the thickly carpeted room and through the small but clean apartment. The place was crowded with too much old fashioned furniture, including a pair of lavender-colored Bixby chairs, an Amish rolltop desk, and a sage green sofa that was probably worth quite a lot but looked like a refugee from a 1950's movie set. Much of this had belonged to Safaa's mother. When she remarried she sold her house, gave the furniture to Safaa, and moved in with her new husband – a much older, wealthy business owner who'd been married five times before.
The house smelled of burnt cheese. I guessed that Safaa had baked a frozen pizza for lunch.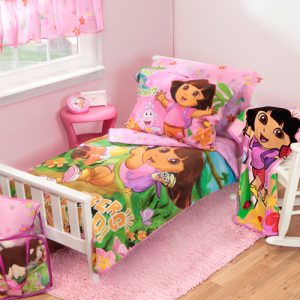 Hajar pulled me along to her room, which was cluttered with toys and clothing. Against one wall stood a small wooden writing desk painted pink and white, and a bookshelf crammed with books that Safaa and I had acquired at library sales or yard sales. A small bed with Dora the Explorer sheets rested against another wall. The walls were decorated with Hajar's own drawings and crafts. A ceiling fan turned slowly, making a tick – tick – tick sound.
In the center of the floor two semicircles of dolls sat facing each other. Group A were a mixture of stuffed animals – including a "Muslim doll" that wore hijab and said things like As-salamu alaykum and Bismillahir-Rahmanir-Raheem – and Hajar's own handmade dolls, including a figure made of popsicle sticks and tape, another crafted from pipe cleaners and paper, and another from twigs she'd found outside. Group B consisted of plastic animal figurines and Magic Clips – little Disney princess dolls with interchangeable dresses, like the one I'd found in the sofa at Dr. Rodriguez's apartment.
"You sit here Baba," Hajar commanded. "These dolls" – she pointed to the Magic Clip and animal clique – "are from the bathtub. But today, they're visiting the bedroom." She addressed the dolls. "Bath animals, this is my room. Bedroom dolls, be on your bestest behavior because we have some animals visiting who have never been out of the bathtub, and they want to see what it's like. Animals, don't worry, nobody will hurt you or chase you, unless if you are playing tag. You are just in time because we were about to have a meeting, and there will be food and drinks. I don't have enough food for everyone, but don't panic, I have drinks, and you can all share. I'm going to get them. Don't panic, I will be right back."
At this Hajar grabbed a toy teacup set and ran off to the kitchen. Safaa came into the room and sat on Hajar's bed. "So what happened?" she asked, gesturing to my wounded arm and eye.
My eyes traveled up her body, taking in the firm shapeliness of her calves beneath her leggings, and the dark smoothness of her toned arms. Her eyes were as deep and dark as the Euphrates River, with those captivating specks of blue like the glistening of moonlight on the water. Her long black hair was a nighttime desert breeze, admitting no flaw. How I missed this woman. I remembered a trip we took to Baja California before Hajar was born, and how we'd lain out on the beach at night, watching the bright bustle of stars, listening to the lapping of the waves, and talking about our dreams for the future. How happy I'd been then. How full of excitement for the future.
Safaa met my frank gaze and held it. Her face was unreadable, showing no irritation but conceding no love.
I sighed and looked away. "Just work stuff. I have to talk to you about something. The Anwars hired me to find Anna, Tarek's daughter. I have reason to believe she's in Panama. I'm leaving in a few hours. Farah Anwar is very upset with me right now. She's behaving strangely. You might hear some things."
Safaa waved this off. "You mean Panama, like the country? Is this job dangerous?"
I considered this. "Honestly, I don't know. There's a lot about this case that doesn't make sense. Anyway, I want you to think about what I said earlier. I love you, Safaa. You and Hajar are the center of my universe." I did not look at her as I said this, not wanting to witness any expression of displeasure she might reveal.
Before she could reply, Hajar returned with a serving tray and the little plastic cups.
"Is that milk?" Safaa demanded. "Oh, sweetie. That's a waste. You should have brought water."
"But they're guests!" Hajar protested. She sat down and began to set the teacups before the dolls. "Now dolls, there's not enough cups so you have to share like the muhajideen and ansar."
This made me smile. "Muhajireen," I corrected.
Hajar gave me a snooty look. "That's what I said. You're old so you don't hear." She turned back to the dolls. "Baba is visiting too, see?" She turned a few of the dolls to face me. "Does anyone have any questions for Baba?"
One of the dolls, a stuffed bear wearing a snow hat, stood – with Hajar's help – and waved a paw. This one, I knew, was named Brown Bear. Hajar made her voice a little deeper: "I have a question."
"Yes Brown Bear," I said seriously. "What is your question?"
"Are you going to died in Panama like your friend?"
I pursed my lips and closed my eyes. Hajar had obviously been listening to our conversation. When I opened my eyes she was watching me solemnly. I leaned forward and scooped my daughter and Brown Bear in my arms. I didn't want to kiss Hajar's face in case I was sick, so I kissed the top of her head, then held up brown bear and addressed him. "No Brown Bear, I will not die." I knew I could not make this promise, but I did anyway, because sometimes you have to say what you have to say. "My friend died because he was using bad drugs. I don't do that. I'm smart and strong alhamdulillah. I'm a good private detective. I will solve this case and I'll be back soon, I promise. Okay?"
Hajar grasped Brown Bear's head and made him nod up and down. "Okay."
Safaa walked me out. "Take better care of yourself," she said at the door. "You look like a dog's dinner."
"Thanks for that," I said lightly. "I have a nervous disorder. It's called missing-my-family-itis."
Safaa made a clucking sound. I expected her to say something critical or shut the door in my face but instead she merely stood there looking at me, saying nothing.
"Hey," I said. "Do you remember when we were kids, and you attacked that bully who was beating me up?"
Safaa gave the faintest trace of a smile. "Sure."
"And how you used to write to me when I was in prison. The high point of my day was 4:30 mail call. The guards would set the mail sack on a pool table at the center of the unit, and everyone would gather round as they drew out letters one at a time and called out names. Anytime I heard my name my heart would practically leap out of my mouth with expectation. Sometimes it was a book from my dad. But most of the time it was you. I'd take the letter back to my cell and read it again and again, until I knew it almost by heart. I was in rough seas and those letters were beams of light from a lighthouse, calling me back to shore. I'd smell the paper too, did I ever tell you that?"
She made a face. "No."
"The letters smelled like you, like spice, oranges and lavender. All the sweetest scents of Iraq and California, left on the paper by your fingers. I was thinking about all that recently. You've always been loyal to me, from the very beginning. When nearly everyone else abandoned me, you were there. I don't know if I can convey how much that means to me. I've-" I choked up, trying to get control of my emotions. "I've been needing a friend. And I've never had a better friend than you. Trust your heart, habibti. Trust your instincts." I clamped my mouth shut, not trusting myself to say more.
Safaa looked away, the muscles in her jaw working. I thought she would retort with the same old accusations, but instead she threw up her hands and said, "I don't know, Zaid."
I nodded. Progress. That was progress. I walked down the steps, feeling the weight of Safaa's gaze on my back, and fantasized that she would suddenly call me back, tell me she loved me, and embrace me. When I reached the bottom of the steps and looked back, the door was closed.
* * *
Back in the car I reclined the passenger seat and closed my eyes. That visit was harder than I'd expected. Saying goodbye was the hardest part of all. Every time I left my daughter, not knowing when I would see her again, it felt like leaving a piece of my soul behind.
Jalal drove to the airport. Along the way, he asked about my arm and forehead. I told him what had happened and he whistled. "So do you still have a case? Or did the Anwars fire you?"
Good question. It wasn't clear whether I still had a client, and whether Dr. Ehab would reimburse any of my past or future expenses. What I did have was a missing girl, and as far as I was concerned I was still on the case.
I took out my phone and googled Yusuf Cruz. I was fairly sure he'd be out of prison by now. Even though his sentence had been longer than mine, he'd been on the tail end of it when I knew him. Before he was imprisoned, he was – to hear him tell it – one of the most powerful crime lords in Panama, running everything from illegal cigarette imports and gambling to prostitution and cocaine exports. He wasn't bragging about all of that. Just being honest about his sins.
Yusuf always used to say that when he was released he would return to Panama and open a chain of internet cafes. No more crime. If he was indeed back in Panama, maybe he could meet me at the airport there and help me out.
I couldn't find anything. There were zero results for Yusuf Cruz in Panama. I tried "Yusuf Cruz Miami" and got a million results, none of which had anything to do with my Yusuf Cruz. I tried his pre-Muslim name, Jose Cruz, and received 15,800,000 results, the majority of which related to a Puerto Rican baseball player.
Giving it one more shot, I tried his full name, Jose Arosemena Cruz, and encased it in quotation marks to limit the responses to that exact phrase. This time there were zero results. Crazy technology. It either gave you millions or nothing. I sighed in frustration and shut off the phone.
"I admire what you're doing," Jalal said out of the blue.
"What do you mean?"
"Going all the way to Panama to find that missing kid. Dude, you're like a U.S. Marshal in the Old West. I know it's not easy. I mean, just look at you." He gestured to my face and arm with one hand. "But you're unstoppable."
I chuckled. "That's kind of you, Jalal, but I'm far from unstoppable, and I'm no one to be admired. I'm a mess."
"It's not just me," Jalal insisted. "A lot of the younger brothers think you're cool as ice. You're a self-made man, following your own path."
I shook my head, thinking of all the suffering I'd experienced, the years of loneliness and regret, the pain I'd caused to others and the pain I had lived through myself. "Let one of those young brothers walk in my shoes," I countered, "then see if they think my life is cool."
At the airport Jalal pulled up in front of the terminal. "I'll go with you if you want," he offered. "Just say the word. I'll back you up."
I smiled, "Thanks brother. But your mother and your brothers and sisters need you. Besides, do you even have a passport?"
"Oh. No I don't."
I left Jalal my office keys and asked him to water my plants and keep an eye on my car. I took my pink suitcase and school backpack and headed into the airport. I checked the suitcase, which held my surveillance equipment, a few changes of clothing, and one of Hajar's stuffed animals – a little spotted deer that she'd left at my office on her last visit. In my carry-on I had a pack of gum, a bottle of ibuprofen and little else.
I felt like a wet rag that had been twisted dry and tossed in a corner. I was hot and sweating, my throat was sore, and I was racked with waves of nausea. Apparently the TSA screeners were used to seeing sick travelers. They waved me right through.
The flight to Los Angeles was quick. From there I had a two-hour layover before my connection to Panama City. My stomach was utterly empty, but just the thought of food made me feel like putting myself into cryosleep and waiting for more advanced future human beings to thaw me out. I spent the layover time huddled over my phone, searching uselessly for information on Yusuf Cruz, and every now and then rushing to the bathroom, as my body had decided all my symptoms weren't bad enough, and I needed a case of diarrhea thrown into the mix. I took a couple of ibuprofen and soon felt marginally better.
I had the idea to try an image search. I tried Yusuf Cruz, then Jose Cruz. The first two pages of results yielded nothing, but on the third page I saw a photo of two men shaking hands in front of a construction site. They wore suits and hard hats.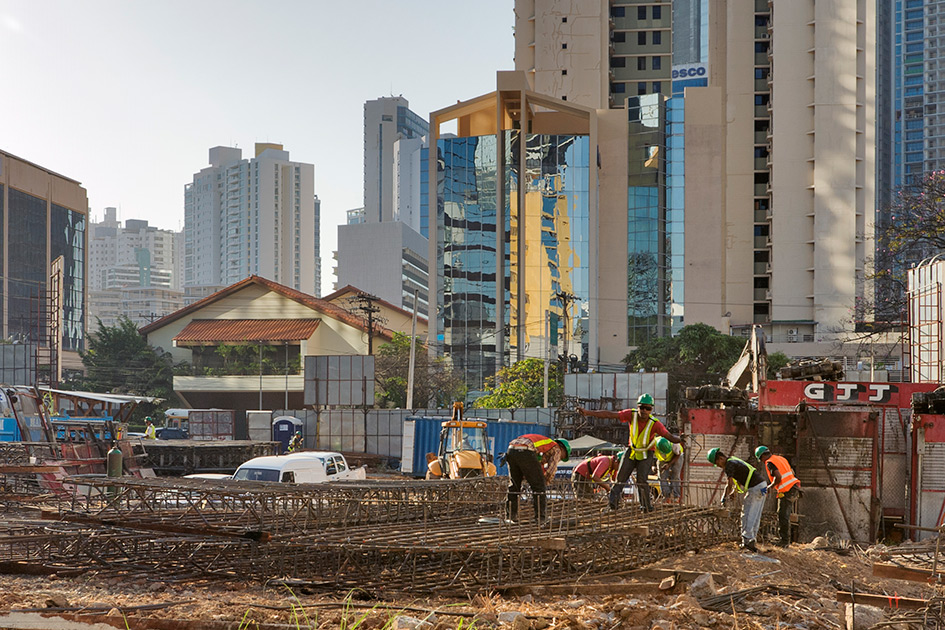 The one on the left was thin and goateed, with hollow cheeks and a long nose that had been broken at least once. It was Yusuf. The one on the right was short and round, like a Latino Tweedledum. The caption on the photo read, "Jose Cruz, presidente de Construcción Yuza, con Gobernador Camacho de la provincia de Coclé." I translated in my head: "Jose Cruz, president of Yuza Construction, with Governor Camacho of Coclé Province." I clicked on the link to the accompanying article, but the link was invalid. There was no additional information.
So Yusuf was indeed back in Panama, and apparently was head of a construction firm – more money in construction than in internet cafes, no doubt. Even feeling as sick as I did, this made me smile. Yusuf had kept his word and gone straight. He was a legitimate businessman and his life was apparently going well, alhamdulillah. I was happy for him.
I ran a search for "Construcción Yuza". At first I found nothing, but deep in the results I found a link – construccionyuza.com – to a defunct website. I checked the WHOIS record to learn the owner of the domain name, but the record was private. I found all this very odd. A successful construction company should have easily accessible public records. Unless… unless the company was a front for criminal activity, such as a money laundering operation. I really hoped that was not the case.
I tried archive.org, also known as the Wayback Machine. This was a tool that took periodic snapshots of every website in the world, and could show you what that website looked like in the past. I inputted construccionyuza.com and found the bare bones of a website that had been taken down a couple of years ago. In it, I unearthed a telephone contact number. I called the number.
I used my sleeve to mop sweat from my forehead and the sides of my nose as the phone rang several times. Just when I thought it would go to voicemail, a man's voice answered. "Digame," the man said in Spanish. Speak to me. His voice was deep and rough. He sounded like someone I would not want to meet in a dark alley.
I put a hand to my stomach, which was sending sudden and urgent signals that something bad was imminent unless I ran to the bathroom again. Not now, I told myself.
"Hola," I said in what I hoped was a cheerful and confident tone. "Es esta la oficina de Construcción Yuza? Habla usted Inglés? You speak English?"
There was a long pause. I wondered if the line had been disconnected, when the man replied in heavily accented English: "Who is this? How you get this number?"
My stomach wouldn't wait any longer. I began to walk toward the bathroom, anticipating the awkwardness of carrying on a conversation while sitting on the toilet. "I'm trying to reach Jose Cruz," I said. "I'm an old friend of his. I'm coming to Panama, I'd like to see him."
Another long pause ensued, during which utter silence came from the other end, as if the phone had been muted. My stomach sent up an urgent protest and I began to run, my backpack bouncing on my back. At the same instant I heard them call over the intercom that my flight was boarding.
Finally someone came back on the line. "There is no Jose Cruz here," the rough-voiced man said curtly. "Who are you? How you get this number?"
"My name is Zaid," I said with as much patience as I could muster. "Listen, just tell him-" a dizzy spell snatched my equilibrium away and I nearly fell over. I dropped the phone, and it shattered into three pieces. I shouted in frustration. I managed to recover the pieces, stuff them into my pocket and stumble to the bathroom just in time.
When I was done I washed up and hurried back to the gate. I was the last to board. One of the flight attendants – a slightly chubby, fortyish blonde who wore a silver and turquoise brooch in the shape of a hummingbird and a name tag that said Marsha – was presiding over an argument between two women. The overhead storage bin was full, and one woman was complaining that the other had taken her space. Her bag jutted out so that the compartment would not close. Other passengers watched in amusement or annoyance. One was actually filming on his smartphone.
"I've got it," I told Marsha. I studied the bags and saw that with a little maneuvering they would all fit. It was like a game of Tetris. I shoved a few bags around and closed the bin.
The attendant gave me a sunny smile and beamed with kind blue eyes. "Thank you so much sir." She had a southern accent, maybe Alabama or Georgia.
I had a middle seat all the way at the rear, which was good because it was next to the restroom. I buckled in and inspected my phone. It wasn't as bad as I'd feared. The back cover plate had come off and the battery had fallen out, that was all. It was a simple matter to fix.
"Turn your mobile device off sir," Marsha reminded me gently.
I sighed and shut it off. I felt woozy and thick headed, as if a scorching July day was in full bloom inside my head, complete with clouds of gnats and the smell of hot asphalt. I sighed, sat back in my seat and fell asleep. That's an extraordinary thing for me, as I normally have trouble sleeping upright. My body must have been exhausted.
* * *
@@@ The year was 2000. In that year, the Israelis withdrew from southern Lebanon after twenty two years of occupation, the 87th Tour de France went without a winner when Lance Armstrong was disqualified, and Jamil Abdullah Al-Amin, a former Black Panther once known as H. Rap Brown, was arrested and framed for murder.
I was twenty years old, locked up in the United States Penitentiary at Leavenworth, a maximum security pile of stone and steel set amid the rolling grasslands of northeast Kansas. It was winter, the ground outside was white with snow, and a riot was coming.
Two years before, a man named Hassan Amir had almost single-handedly crushed the Aryan Brotherhood at USP Atlanta. Whether this was truth or a legend, no one knew for sure – the stories about Hassan Amir sounded more like myth than reality – but since then the Muslims and the AB had been in a de facto state of war in prisons across America. Here in Leavenworth, they'd killed one of ours, and we'd retaliated in kind. All the gangs were choosing sides. Then, like a spark flying toward a barrel full of fireworks, the hacks – the guards – killed Halfway Willie, a universally respected convict who had been working to put an end to racial conflicts here in Leavenworth.
The prison was ready to explode. There was no mistaking the feeling of supercharged fury, as if the storm to end all storms was bearing down. Men pounded the floors with their feet and chanted. The steel of the tiers rang and vibrated. A prison riot was the ultimate paroxysm of violence. In a riot, it was said, every imaginable atrocity could and would be committed. Myself and my cellie – a long-haired, taciturn Navajo who always tied a blue bandana around his forehead – maneuvered our lockers against the bars of our cells, then armored ourselves by tearing our blankets in strips and tying magazines to our chests and backs.
There was snow piling up on the floor of the cell. Why was their snow in the cell? I was cold, so cold. I looked up, imagining I'd see that the riot had begun and the ceiling itself had somehow cracked open to let the freezing weather in. @@@
* * *
I woke to find myself shaking violently. My body shuddered with spasms as my teeth chattered. I was on a plane. Reality seeped back into my awareness. Panama. I'm going to Panama. The people on either side of me were gone, and someone had draped a blanket over me. My left arm baked with pain, and was so stiff I could hardly bend the elbow. There was a foul, rotten odor in the air. I hoped it wasn't me.
"Oh you're awake." The blonde attendant bent over me, adjusting the blanket. "Do you know what's wrong with you? Do you have any medicine you need to take?"
"I don't know," I said through a quivering jaw. "Flu. I'm so cold. I have some ibuprofen." I reached weakly for the backpack I'd stowed beneath the seat in front of me.
"I'll get it."
Marsha unzipped my backpack, found the pills, fished out three ibuprofen tablets and brought a cup of apple juice and another blanket.
The rest of the flight was a cross between a fever dream and a peyote trip, or at least what I imagine a peyote trip might be like. The captain came into the cabin to see me and promptly struck me across the face. Spit sprayed into my face as he screamed that I was a living bomb, and that because of me the airplane was doomed, and all the passengers would die. An alligator slithered down the aisle, then turned and regarded me with huge mournful eyes before hissing, "What have you done with my pale baby?" Chausiku Sulawesi sat saucily on my lap, then choked me with two hands and demanded to know what had happened to her husband. A passenger far in the front had her back to me and I was sure it was Anna Anwar, but whenever I tried to make my way up the aisle to see her face, the aisle itself twisted back on itself, and I found myself back in my seat. A voice boomed over the intercom, saying, "Your mother kept the wrong child! She should have kept the lame one and aborted you!" What does that mean? I moaned in response. Who is the lame one?
I'm sure I babbled, and possibly shouted once or twice. I remember Marsha being there, wiping my forehead with a wet cloth, and saying soothing words.
The plane landed. I was loaded onto a stretcher and strapped down. I bucked and writhed, then settled down as a needle penetrated my skin and something warm and comfortable rushed into my veins. All my aches and pains faded away. After so many years of struggling against my past and present, bucking the earthly bonds that always seemed to want to drag me to the ground, I was at peace with the world. I loved everyone and was happy to be alive.
Bright lights in my eyes. The bandage was removed from my arm. I heard a gasp and an exclamation in Spanish as the stench of rot and disease assaulted my nostrils. "Podría perder el brazo," someone said. Might lose the arm. Someone else barked something in rapid Spanish, of which I understood none except "cirugía inmediata." Immediate surgery. They were talking about cutting off my arm.
Panic badgered its way into my haven of tranquility, my mental clearing in the forest of life. Not my arm! These barbarians were going to hack off my arm! NO! I struggled to get free. Blurred faces swam before me. I heard a shout and felt arms holding me down.
More warmth whispered into my veins. My muscles went limp. Warm, so warm. The strident objection – my arm! – was still there, but I let it go. What would happen would happen. Trust in Allah and he will feed you as he feeds the birds. Would he also heal me as he healed the birds? Did he heal the birds? I could not think. I was at peace in my sunny haven, my little place of shelter against the dangers of the world.
If my arm had to go, so be it. I would wish it well. Perhaps it would make something of itself, achieve great things, become the arm of a doctor or scientist, and my parents would finally be proud.
My eyes closed against the overhead lights, and my bright little haven faded to black.
***
Next: Chapter 13: The First Thing is Loyalty
Reader comments and constructive criticism are important to me, so please comment!
Wael Abdelgawad's novel, Pieces of a Dream, is available on Amazon.com.
Retire Aladdin To The Ends Of The Earth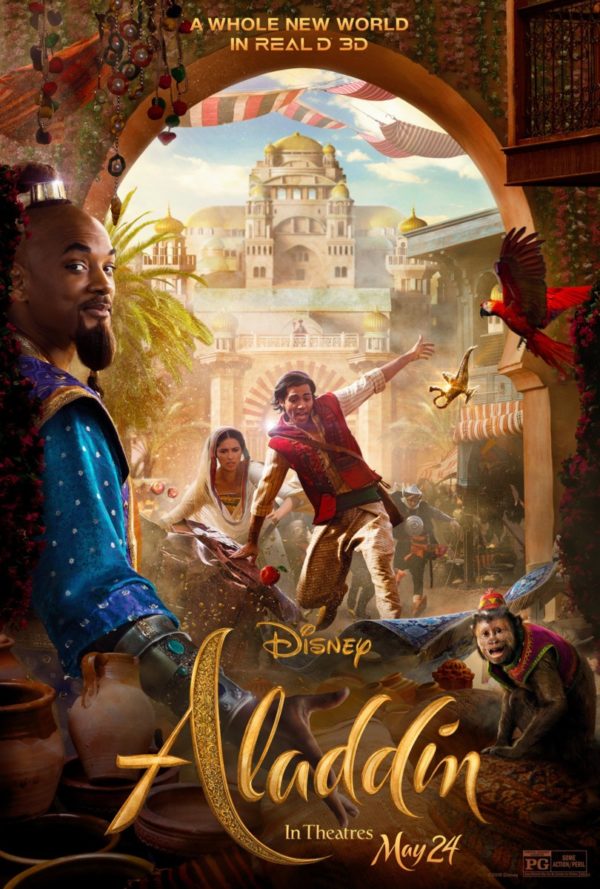 By Jinan Shbat
I grew up in an upper-middle-class suburb in Ohio, where I never felt different than the kids in my neighborhood. Sure, my siblings and I had odd-sounding names, and we spoke a second language. But to our neighbors and classmates, we were white, like them. However, that perception changed when I was 11-years-old, when a Disney cartoon movie named "Aladdin," was released based off of a character created by a French orientalist at the height of Orientalism. At first, my siblings and I were excited because we thought Disney had made a movie that represented us. However, shortly after the movie came out, the questions began.
Are you from Agrabah?
Do you have a magic carpet? Are you going to be married off to someone your parents choose? Do you have outfits like Jasmine?" My head was swarming with all these questions, and I admit, I was intimidated. A little scared, too. I didn't know how to answer them, and so I just shook my head and walked away.
My parents thought they were doing us a favor by buying the movie and have us watch it anytime other kids came over to play. This just created a larger divide between us, and soon my siblings and I were the "other." It made me hyper-aware of my brown skin, my visiting foreign grandparents, and my weird-sounding name that no one could ever pronounce correctly. As I grew up, the movie and its racist, Orientalist tropes followed and haunted me. Anytime anyone found out I was Arab, they would ask, "oh, like Aladdin?" I didn't know how to answer that. Was Aladdin Arab? South Asian, Persian? These were all different ethnicities, yet the movie seemed to be an amalgamation of them all, set in a fiction land I could not identify.
Why is Disney's Aladdin Harmful?
It may not seem like a big deal to be misidentified in this way, but it is. And these stereotypes that have been present in Hollywood for decades are a huge disservice to our communities- all our communities- because when you misidentify a person's culture, you are saying that all people of color are interchangeable— which is dehumanizing.
With the new release of the live action version, "Aladdin" is reinforcing the trauma and obstacles we have had to fight for the last 30+ years. The addition of a diversity consulting firm made Disney look good; it showed good faith on their part to receive feedback on the script to try and improve it.
However, issues remain with the original story itself, and no amount of consulting will change that.
Although the Aladdin remake was marked by controversy over Disney "brown-facing" its white cast, and despite original Aladdin's racist history, last weekend Disney's live-action version soared to $207.1 million globally. Money experts tell us that the remake success comes from the "power of nostalgia"- that is, the film's ability to connect with feel-good memories.
The original production is the second highest grossing film project in Disney history. Last weekend, millions flocked to the remake in record numbers, despite critics' negative and mixed reviews.
The accompanying Aladdin Jr. play is also a major concern, sales of which will skyrocket because of the film. Disney only recently removed the word 'barbaric' in its description of Arabs in the opening song. Many more problems abound, but Disney promises through its licensing company, Music Theatre International, to keep the concepts explored in the original production intact.
A Whole New World Needs Less Anti-Muslim Bigotry
From my perspective, as an organizer that fights a huge Islamophobia network in my daily work, it would be a disservice to my work and our community to sit by and allow racist, Islamophobic, orientalist tropes to make their way into our theaters, homes, and schools. What exactly is not a big deal in this movie? The depiction of Arabs and South Asians as one demographic, the storyline of forced marriage, power struggles, a black man playing a genie literally bound by chains to a lamp?
Hollywood's history of Islamophobia needs to be rectified. There is a plethora of writers, actors and creative minds with alternative positive portrayals of Muslims, Arabs and South Asians. Our consumer appetite must shift to embrace authentic stories and images about people like me.
Aladdin is beyond repair; in its original form, it is problematic. No number of meetings with executives will fix the problems that are still prevalent. It should be retired, indefinitely, and put on the shelf with all the other racist caricatures from Hollywood history.
It's our duty to speak out- and if you don't believe we should, then you can choose to stay silent. I cannot.
Jinan Shbat is an organizer in Washington DC.
Making Eid Exciting for Kids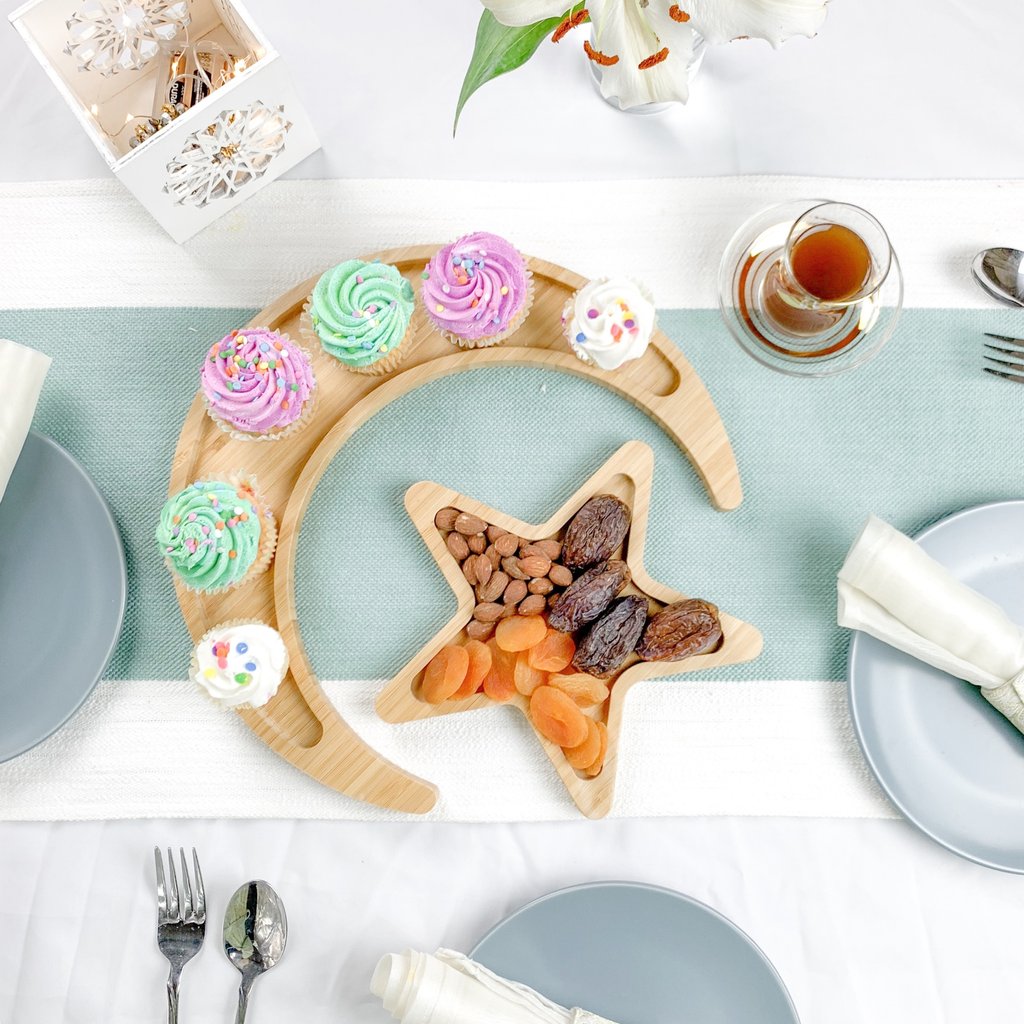 Ramadan and Eid are the most important holidays of our religion, but are we as parents putting enough effort into them? For those of us who live in non-Muslim countries, Ramadan and Eid can look dull in comparison to Christmas, Halloween, Easter, etc. There is little to no recognition of Muslim holidays outside of our homes and masjids.
Unlike Muslim countries, where markets, streets, television and the general population all foster a sense of connection to the month of blessing, Ramadan and Eid pass by mostly unnoticed in the circle of our kid's friends.
The reality is that our religious festivals are competing with the attention of other more glittery celebrations of the West. We want to make Islamic festivals a real part of our children's lives. We want to create memories, want our kids to love our festivals and our deen, so how do we inspire our kids to love Ramadan and Eid?

While I don't believe we need to compete with our Christian neighbors, I firmly believe we have a responsibility to make all of our religious obligations meaningful and as well as fun, exciting and educational for our kids.
As we get close to Eid, here's how can you make it memorable for your children:
Welcome Eid in your Home by Decorating
Between the fabulous DIY Eid decorating projects out there on the internet and the wide range of home décor offered by Muslim owned businesses, you have a good number of options to decorate your home during Eid.
Gone are the days of tacky Eid décor. With the selection and quality Eid décor that are available, you are sure to find something that goes with your existing home décor. Whether your style is traditional or modern, glam or chic, you'll find some Eid decoration in a variety of color and theme to match your taste.
You'll be surprised how lights and a garland can add the Eid spirit to your home. Involve the kids in decorating your home for Eid to get them in the mood and inspire them to love Eid. It's always a pleasure to see the sparkle in their eyes as you turn decorating the house a family activity.
Take your children to Eid Salah
Eid salah is a fundamental part of Eid festivities. Make sure you take your kids with you for the Eid prayer. If Eid falls on a weekday, get an excused absence for your child. Most schools have a religious celebration exemptions policy and you should be able to get the kids out for the Eid salah if not the entire day.
On route to the Eid prayer, make it a family tradition to say the Eid Takbeer –
'Allahu Akbar, Allahu Akbar. La Ilaaha Illallahu Wallahu Akbar, Allahu Akbar wa Lillahil Hamd'
Teach them the spirit of giving by handing out candy or small gifts such as Eid pencils, Eid wrist bands, small favors to the kids they meet during Eid Salah.
Surprise your kids with gifts
"Exchange gifts, as that will lead to increasing your love to one another."  Prophet Muhammad ﷺ [Al-Bukhari]
Only is it a Sunnah to give gifts, children are ecstatic when they receive presents. It's a win-win situation. I like to give Islam inspired gifts during Eid. Books are great to present, especially when you pair them with the experience of reading them together or spending some quality time doing an activity together.
For smaller kids, check out these prayer rugs and these feeding sets. For older kids, puzzles are dua cards are my go-to gifts along with some toys and stationery that they may want. If you want to keep the tradition of giving money out on Eid morning, package your bills in these beautiful envelopes before giving them out.
Plan a party for their friends
While it's traditional for families to visit one another, a little extra effort can mean that kids get to enjoy something geared towards them. Children love kid friendly parties, let them enjoy themselves by planning something different with them. With many Muslim families opting out of birthday parties, why not throw a party for your kids on the eve of Eid (a.k.a chand raat) or Eid Day? Plan a chance for them to make Eid crafts, and decorate Eid cookies.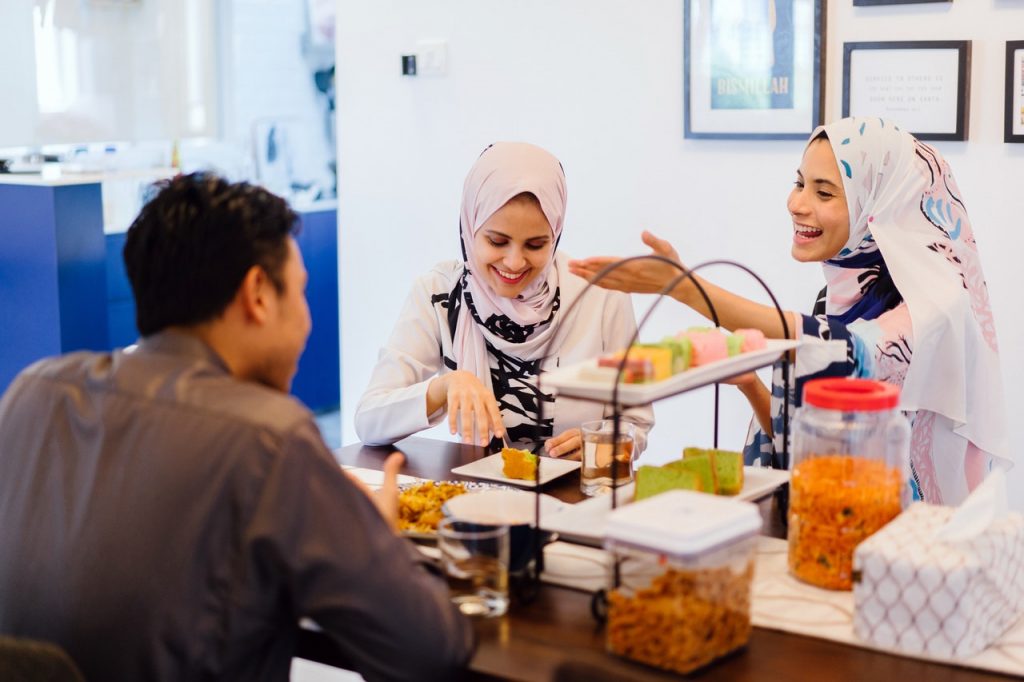 Making Eid exciting for children isn't just about lights and fun, it also about building a lasting Muslim identity. In a time when Islamophobia and discrimination are the norms, we can use our holidays as opportunities to engage and invite our communities and schools in active dialogue about Muslim holidays in a positive, relevant light. This, in turn, serves to teach our own children, not only spiritual acts but also how to be progressive and active members of our society.
Eid Mubarak
The Fast and the ¡Fiesta!: How Latino Muslims Celebrate Ramadan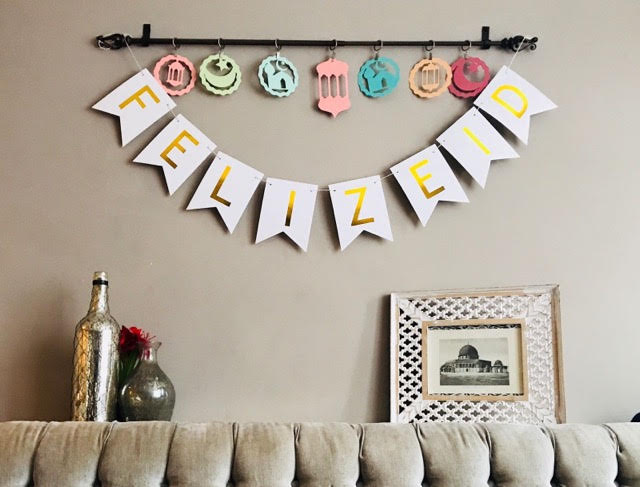 When the month of Ramadan is approaching, the Ortiz-Matos family begins to prepare the only way they know how, Puerto Rican style. Julio Ortiz and his wife, Shinoa Matos, reside in Brooklyn, New York. They are both Puerto Rican converts to Islam and their native tongue is Spanish. They have been Muslim for two decades each and married for close to 14 years. The couple has three children, ages 9, 7, and 5. Although Shinoa is also half Greek, she identifies herself as part of the ever-growing Latino Muslim population, a community that is bringing its very own sazon, or Latin flavor, to spice up Islamic holiday traditions.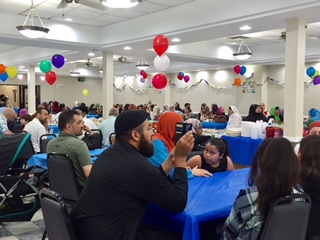 Preparations for Ramadan for this Muslim familia, or family, consists of planning together with their children to get them excited about the fasting season. They discuss how they will plan out the month in order to reap its many rewards, and the husband and wife decide on a schedule so they can alternate between attending the taraweeh prayers and babysitting. With the help of their children, Julio and Shinoa make a list of foods and ingredients they will need for their suhur, or pre-dawn meals, and iftar, their dinner after breaking the fast. These feasts will feature a variety of Puerto Rican dishes such as pollo guisado (stewed chicken), sorullos (corn dumplings stuffed with cheese), pasteles (meat-filled dumplings made out of root vegetables, green bananas, and plantains), tortilla española (Spanish omelets), empandas (meat-filled turnovers), and finger foods such as guava, cheese, and Spanish olives, coupled with the iconic Ramadan dates.
Right before Ramadan, the Ortiz-Matos home is decorated with typical fiesta décor, shining lights, pom poms, and banners in Spanish. One of their most unique Ramadan and Eid traditions is dressing up in Puerto Rican cultural attire. Shinoa explains, "My husband can usually be found wearing a guyabera (Caribbean dress) shirt in different colors along with a matching kufi. My sons will also wear tropical shirts with their own kufis. This year I am planning on dressing all my children in typical jibaro (Puerto Rican country) clothing, complete with my daughter in a bomba skirt and my sons with machetes and sombreros de paja (straw hats)!" To prepare for Eid, they redecorate the house with Feliz Eid (Happy Eid) signs and fill decorative bowls with traditional Puerto Rican sweets made with coconut, passion fruit, and pineapple.
As converts, Julio and Shinoa know the isolation that new Muslims can feel during the holidays, so they also make a habit out of spending the month with fellow Latinos and converts. Not only does Shinoa want to make sure that no one is spending Ramadan and Eid alone, she also wants her children to feel a sense of belonging. She said, "This helps to reinforce the (concept of a) Latino Muslim community in the eyes of our children because even though all Muslims are brethren, it is important for them to be able to see representation in others they associate with."
Even though they live in Brooklyn, Julio and Shinoa often attend the North Hudson Islamic Educational Center, or NHIEC, in New Jersey. This mosque across the Hudson River caters to the predominately Hispanic population of Union City and its surrounding areas. Due to its location, NHIEC is the home of one of the largest Latino Muslim communities in the nation and has been catering to their growing needs by providing simultaneous Spanish interpreting of Friday sermons, an annual Hispanic Muslim Day for the past two decades, and continuous educational programs specially geared towards Spanish-speakers and new Muslims of Hispanic heritage. During Ramadan, NHIEC offers iftar events catered by local Latino restaurants, like the Peruvian eatery, Fruit Punch, or the Arab/Hispanic fusion buffet called Fiesta. They also host potlucks, in which Latino Muslim converts and veterans alike breakfast by sharing their country's typical dishes. The mosque is decorated with streamers, balloons, and flags from all 21 majority Spanish-speaking countries.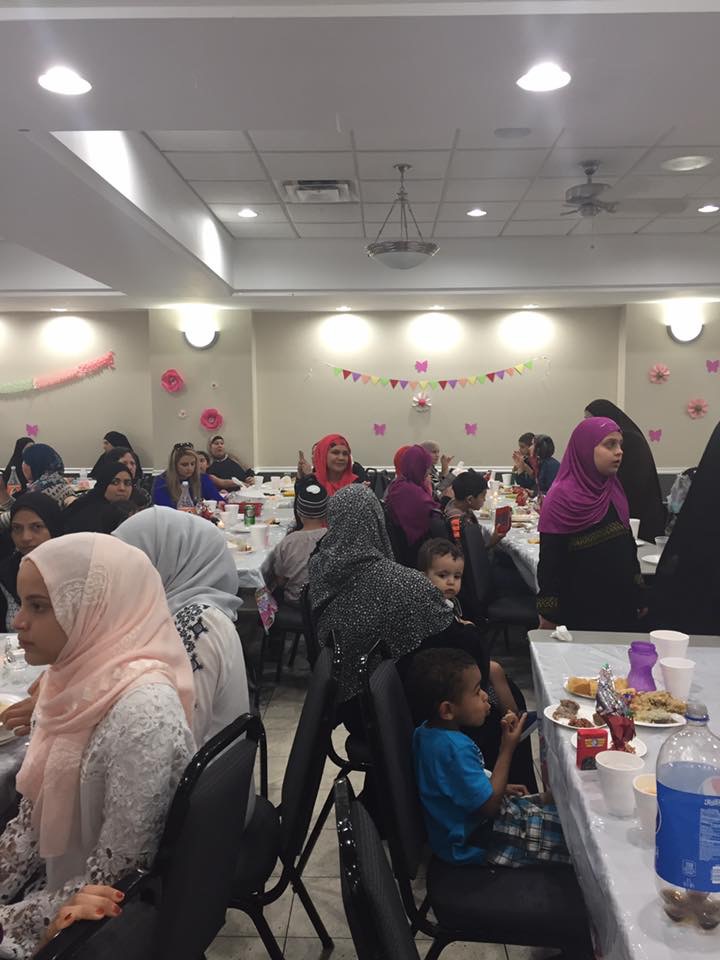 Halal on the Hudson
Union City may be known as "Havana on the Hudson" because of its large Cuban population, however, South Americans like Ecuadorians and Peruvians are also plentiful. Nylka Vargas is a mixture of both; residing near NHIEC, this Latina conversa (convert) is a social worker by day and an active member of NHIEC's dawah committee by night. She and her Syrian husband plan out their Ramadan by renewing their intentions, assessing their spiritual needs, crossing out to do items, cleaning, and clearing their schedules for the month. While subtle decorating is also part of the prep, Nylka prefers to set aside a quiet space at home for prayer and reflection.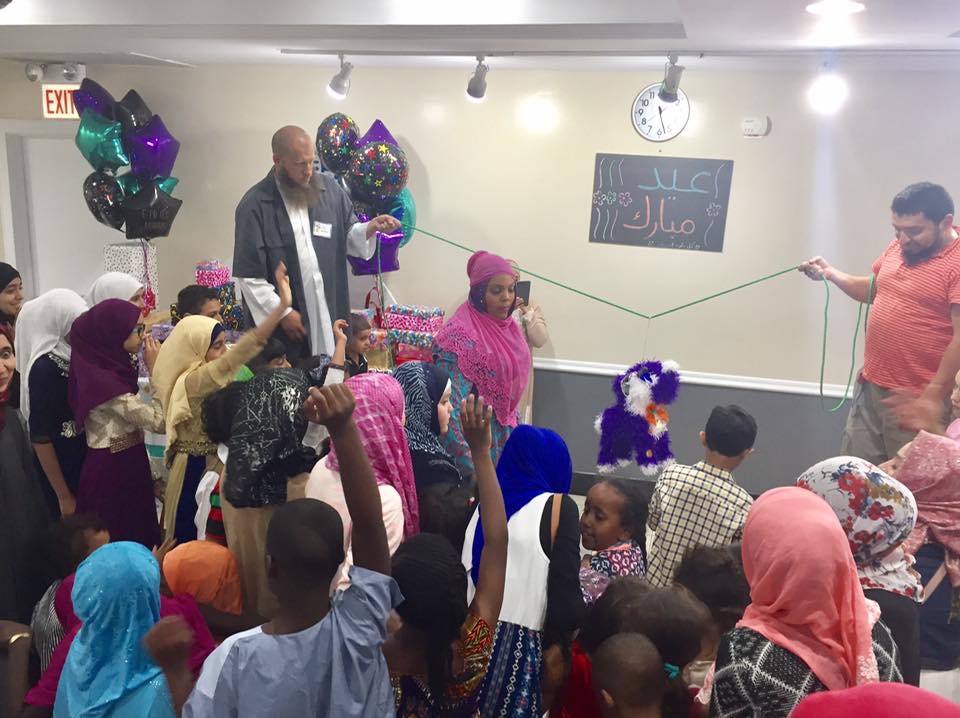 It is in the mosque where she works passionately alongside other Latino Muslims to make the month of Ramadan memorable for fellow Latinos. Due to most Latin American Muslims converting to Islam, their relatives are usually non-Muslims who do not celebrate Ramadan or Eid. Nevertheless, NHIEC provides an inclusive atmosphere, where converts are invited to bring their families to break fast and enjoy the festivities. They host yearly dawah and converts Ramadan programs, an annual grand Iftar for converts with Latin dishes, converts get-together iftars, and a program called "Share Your Iftar with a Convert" to actively encourage the community to break their fast with new Muslims. They also teach Ramadan prep classes, arts & crafts for children, and organize a converts Eid extravaganza.
Nylka says, "We take much pride in bedazzling and giving our Eid Party a custom touch with all kinds of Eid decorating pieces and an entertainment combo. It is always about what the community wants." One of Nylka's fellow dawah committee members is Flor Maza. Flor is a Salvadorian convert and mother of three married to an Egyptian Muslim. Ramadan is an exciting and busy time for Flor, who is a full-time pastelera (baker); she caters to the NHIEC community, literally, decorating and preparing all kinds of postres (desserts), both Spanish and Arabic. She has learned how to prepare typical Egyptian dishes and sweets and alternates between these and Latin-inspired foods for iftar.
"I have not lost my culture, but I am learning from other cultures," she joyfully explained, "All cultures are beautiful." Flor believes that Ramadan is a time to learn tolerance, patience, compassion, and gratefulness, and to collaborate in doing good. She demonstrates this by sharing her delicious meals and confections with the community during the many NHIEC events. When asked if anything distinguishes her as a Latina Muslim, she said, "Anyone can recognize a Latino Muslim because we, Latinas, are helpful, we preserve our culture and are proud of our language."
NHIEC is one of a few Islamic centers in the U.S. where guests can experience the festivities of Ramadan and Eid in Spanish. When the time for Eid prayer comes, the Muslim community in Union City and surrounding areas, pray outside either in a park or in a local school's soccer field. Non-Muslim neighbors hear the Takbirat al Eid, witness the Eid prayer, and listen to the sermon that follows on the loudspeakers, while admiring huge green banners with golden letters that read, "Happy Eid, Eid Mubarak (in Arabic script), and Feliz Eid."
A Mexican, Haitan, and Puerto Rican Ramadan
Eva Martineau-Ocasio was born in Mexico to a Mexican mother and Haitian father and she was brought up speaking Spanish at home. She is married to Ismail Ocasio, a Puerto Rican who was raised Muslim in New York by convert parents. They have three girls, ages 6, 3, and 6 months and reside in Brooklyn. While they have always practiced their faith, the couple has become more diligent about making Ramadan extra special and memorable for their children.
The focal point of their Ramadan décor is a table spread with Islamic and Ramadan-themed books (some in Spanish, others in English), arts and crafts, tools, calendars, and projects they will use to celebrate Ramadan. As with the Ortiz-Matos family, great care is given to set the mood for the commencement of the Month of Mercy. As Eva explained, "We prepare ahead of time by reading books and telling stories to remind ourselves about Ramadan. We use lights, banners, and homemade decorations to make Ramadan special in our home. In recent years, my sister and I even opened a small online shop to sell some of our decor." With her girls, the young mother, nurse and midwife student weaves prayer mats for their dolls and paints small glass linternas (lanterns) to display on their holiday table.
While other Muslim families have similar routines to welcome Ramadan, what sets the Martineau-Ocasios and other Latino Muslims apart is the way they have tailored their cultural traditions to adapt to Islamic practices. "Food and language play the largest roles in shaping the way we experience Ramadan outside of the important religious-based practices," Eva said, "I strive to make Ramadan as special and exciting for my children as Christmas was for me growing up." The family enjoys fast-breaking meals representative of their unique mix of Mexican, Puerto Rican, and Haitian culture. Some of their staples include tacos, fajitas, frijoles refritos (refried beans), Haitian style beef BBQ ribs, Haitian black rice, Puerto Rican arroz con maíz (yellow rice with corn), and even American Mac and Cheese.
They also celebrate with the general community and enjoy breaking fast with Arab and South Asian cuisine, as well. As a family, they attend Ramadan gatherings at the Muslim Community Center (MCC) and the MAS Brooklyn mosque in New York, where they are recognized as being Latino Muslims because of their language, Spanish, which they use with their children.
Ramon F. Ocasio, Ismail's father and Eva's father-in-law, shares a deeper perspective about celebrating Ramadan as a Puerto Rican Muslim of well over four decades. Ocasio was born in the Bronx and raised in El Barrio, Spanish Harlem in Manhattan. He embraced Islam in 1973. For this father and grandfather, nothing identifies as uniquely Latino in his practice of Ramadan aside from the food. He says, "My family prepares iftars featuring Latin cuisine for some masjids, both suburban and in the inner city. Just food, no unique decor. Food is the common denominator. Aside from that, there is nothing I can point to that is uniquely Latino in our celebrations." His personal favorites are pasteles, roasted leg of lamb (a halal substitute for pernil, a traditional pork dish), arroz con gandules (rice with pigeon peas), and flan (a custard dessert with caramel sauce).
When his children were young, he admits that things were a little different, with Eid gatherings in the park that drew thousands of Muslims, trips to Toys'R'Us for presents, movies, games, and outings. "Seasons change, families grow, our method of celebrating will change with it," Ocasio reminisces, "During a span of forty plus years, it can change quite a bit. As parents, we've tried our best to make Ramadan and Eids special for our children. For the most part, we have been successful."
Ramadan for the Latino Muslims of Chicago
Another Latino Ramadan legacy is being constructed west of the Tri-State area, in the Windy City. Rebecca Abuqaoud is the founder and director of Muslimahs of Chicago and a community organizer at Muslim Community Center at Elston Avenue (MCC), and at the Islamic Community Center of Illinois (ICCI). She hails from Lima, Peru, and she and her husband, Hasan Abuqaoud, have three children. Rebecca has been involved in organizing Ramadan events for the Latino community and for Muslim women and children for many years.
One of these is the annual, "Welcoming the Arrival of Ramadan," where female speakers are invited to present, and babysitting is provided to ensure mothers are able to attend. The dinner consists of a potluck, and attendees share their cultural dishes. Guests can choose from a variety of ethnic foods, including arroz con gandules, arroz chaufa (Peruvian rice), salads, pollo rostisado (rotisserie chicken), chicken biryani, and other Pakistani and Arab delicacies. This event began as an initiative for Spanish-speakers only, at the request of Latino Muslim women, however, it has grown to become a bilingual affair and draws anywhere from 60-80 attendees.
Rebecca is known in her community for dedicating her time to sharing her years of experience, Islamic knowledge, and wisdom with others. She said, "I really love being with my Latino sisters, I understand the help and support they need in their journey to Islam. I've been blessed to have knowledgeable Islamic teachers in my life and now it's time to pass that knowledge to my new sisters in Islam; I thank Allah for such an opportunity." Among other social events during Ramadan, Rebecca holds a Halaqa Book Club for ladies in Spanish at the ICCI, and for Eid, she assists with the Eid Potluck Fiesta at MCC.
In the North of Chicago, Ramadan and Eid is a family affair, and this includes the children of Latino converts. During Ramadan, mothers are encouraged to decorate their homes and the masjid to make the season exciting for their children. In the mosque, Rebecca and other volunteers prepare fun activities for them related to Eid, such as a puppet show, decorating paper plates, creating Eid greeting cards for their families, and pretend "baking" cookies and cupcakes with play-dough. The children also enjoy listening to other kids recite the Qur'an and chatting over pizza, snacks, cake, and juice.
The Eid Potluck Fiesta at MCC, sponsored also by Ojalá Foundation, is an effort that began to create a safe space for converts to celebrate Eid together. Everyone is invited to attend and can bring dishes to share. The walls are decorated for the occasion and candy-filled piñatas are set up for the children. Not only do the Latino Muslims enjoy these festivities, but also diverse members of the community who join them in the unifying celebration that is the culmination of the Month of Mercy and Forgiveness.
Feliz Eid
All the Latino Muslims who participated in this interview mentioned that the most significant aspect of Ramadan is the same across the board: to gain the maximum benefit from the intense self-reflection, fasting, constant prayer, spiritual cleansing, and dedication to the Qur'an. Cultural practices and celebrations are secondary to the religious aspect of Ramadan. However, the collective sentiment of those who converted to Islam is that they feel a sense of loss when they are celebrating Eid without their extended non-Muslim family. There is always, "something missing."
Latino culture is hugely family-centered, and thus, holidays are often a time to reunite with relatives. Eva Martineau summed it up as this: "For converts, missing out on the family aspect of any celebration can leave us with a sense of sadness and longing." Her suggestion, and that of other Latino Muslims is that, like NHIEC, ICCI, and MCC (in NY and Chicago), Islamic centers across the U.S. should host Ramadan and Eid events catering to not only Latino Muslims but converts in general. As individuals, fellow Muslims can also host those who may otherwise not have anyone to break the fast with, in their iftars and Eid celebrations. This will provide those newer Muslims with that sense of brotherhood and sisterhood they long for, and maybe in return, they can taste some of those yummy ethnic dishes.
Feliz Ramadan!
Note: A modified version of this article appeared in Islamic Horizons Magazine May/June 2019 edition.