Uber Takes on Mass Deletions from Ties to Trump's Muslim Ban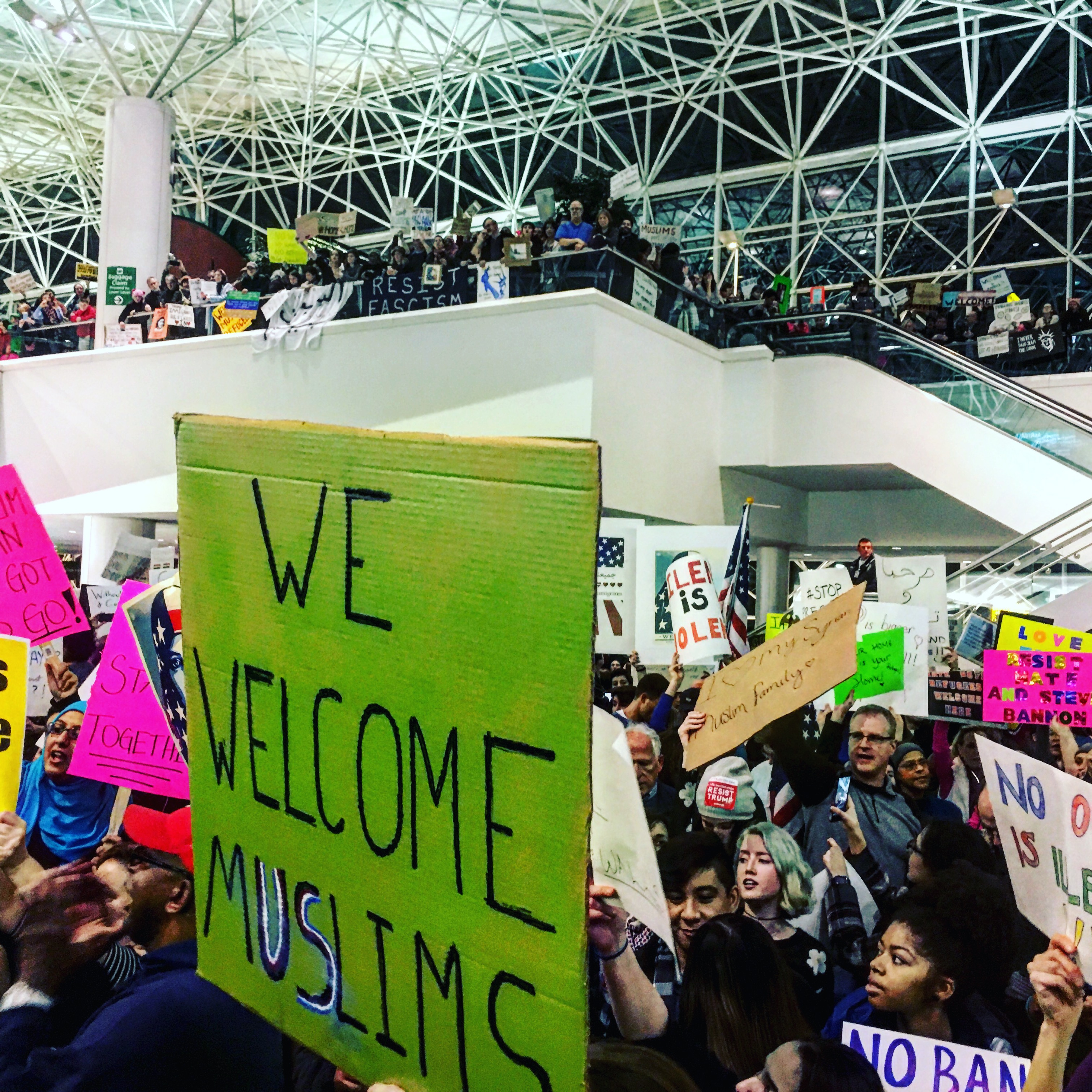 Solidarity amidst chaos and confusion
Since Friday January 20, 2017 the Department of Homeland Security and TSA have been honoring the executive order of the Trump administration to prohibit entry for people from a handful of Muslim Majority countries. The homelands selected include Iran, Iraq, Libya, Somalia, Sudan, Syria and Yemen. Trump's order uses language invoking the complicated history of 9/11 terror attacks three times. Families, University Professors, Refugees and even students who chose America as their home to study abroad have been held at airports across the country. Many are now in transit back their country of origin, despite facing impending persecution and isolation. On Saturday protestors filled JFK, San Francisco and Chicago O'hare, airport by the thousands, bringing the international hub, usually busied by all sides of the human spectrum, to a slow dribble. In the inside of terminals lawyers from the ACLU filed suits demanding those held be released due to argued violations of the constitution Muslim banning represents.

The protest gained significant ground when the NYC Taxi Alliance decided to strike in allegiance. Entire pickup lanes lay dry during the evening impeding arriving guests from getting where they needed to go. In a conniving business maneuver, Uber decided to heighten rates for passengers leaving from JFK airport. People in opposition to Trump's candidacy, Presidency and now administration have began deleting the heralded car service in response. Simran Jeet Singh, Professor at Trinity University and member of Sikh Coalition doubled down on the need to drop the app saying, "For me personally, the #DeleteUber campaign is a no-brainer. When a major corporation like Uber openly supports the gross oppression of innocent people, it becomes the responsibility of those who care about justice to take a stand. Boycotts like these remind me of civil rights heroes like Rosa Parks, who refused to bow to sustained structural discrimination — what she did wasn't easy, but Rosa Parks did what was right and just, and we celebrate her for it years later. I want Americans to start following the example of heroes like Rosa Parks and to start taking stands to preserve our collective humanity."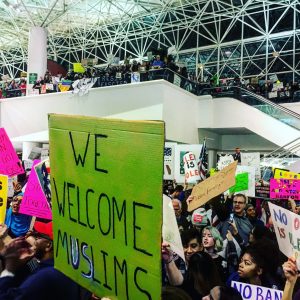 Questionable Leadership
Singh like many others is astounded at Uber's CEO Travis Kalanick intentionally making inroads with the current administration. Last week during a meeting he addressed employees curious about his involvement with Trump. He was unapologetic offering, "We'll partner with anyone in the world as long they're about making transportation in cities better, creating job opportunities, making it easier to get around, getting pollution out of the air and traffic off the streets." Kalanick has found himself permanently a part of the "Tech Advisory staff" for Trump. Many divesting believe the company's tweet below was representative of his alliances and not just poor timing.
Surge pricing has been turned off at #JFK Airport. This may result in longer wait times. Please be patient.

— Uber NYC (@Uber_NYC) January 29, 2017
We must be mindful of where we spend our $ & the people we're making rich. I've used @UBER constantly & loved it. Using @Lyft as of today.

— billy eichner (@billyeichner) January 29, 2017
https://twitter.com/madeintyo/status/825792730483691520
Award winning Afghani Producer Ali Baluch recently removed Uber from his phone in protest as well. He is demanding that others do the same. "At a time when everyone's feeling anxious and upset over executive orders being made that are hurting the lives of thousands, and protests are occurring at airports all around the country, including the NY taxi workers alliance, breaking the protest of NY taxi drivers and spiking Uber rates  extremely distasteful. It also doesn't help that the CEO of the company sits on Trumps board of economic advisors. over the years, ride share drivers have always talked about how Uber doesn't treat them fairly compared to other services (Lyft), this was just another reason not to be a customer" Baluch offered. In November of 2016 Uber employees  joined the nationwide fight for $15.00 minimum wage citing pay incomparable to rising costs of living. Uber netted over $1.7Billion in revenue in 2016 crowning itself as the mothership of all rideshare companies. Organizers like Mariame Kaba, Founder of Project NIA  has researched Uber's impact and believes deleting it,"is a simple way for lots of people to put companies that collaborate with this administration's racist and xenophobic policies on notice that we refuse to support them if they do. They need to see that there are consequences to their actions. It's a symbolic protest and symbols matter as a way to rally public opinion and to generate more action against/for issues we care about."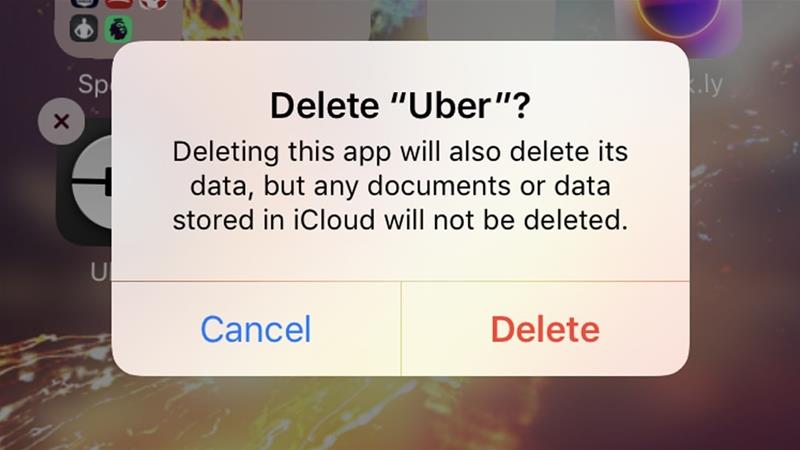 Jury is Still Out
After increased backlash Kalanick encouraged it's users that it didn't intend to break the strike and stands with the public expressing itself saying, "Whatever your view, please know that I've always believed in principled confrontation and just change; and have never shied away (maybe to my detriment) from fighting for what's right." On the contrary, Lyft, a service operating much like Uber went as far as donating $1Million to the ACLU after it's successful stay order against the immigration executive order. Many Uber users stated that they would be switching to Lyft as an alternative. What is certain is that the momentum from this weekends protests have spilled over day-by-day. As a company that must remain watchful over it's almighty bottomline, the energy of the #DeleteUber campaign must be watched just as much as it right now. They, like hundreds of other ortune 500 businesses will be challenged on whether they choose people or profit.
Faith Community Stands With Peace And Justice Leader Imam Omar Suleiman During Right Wing Attacks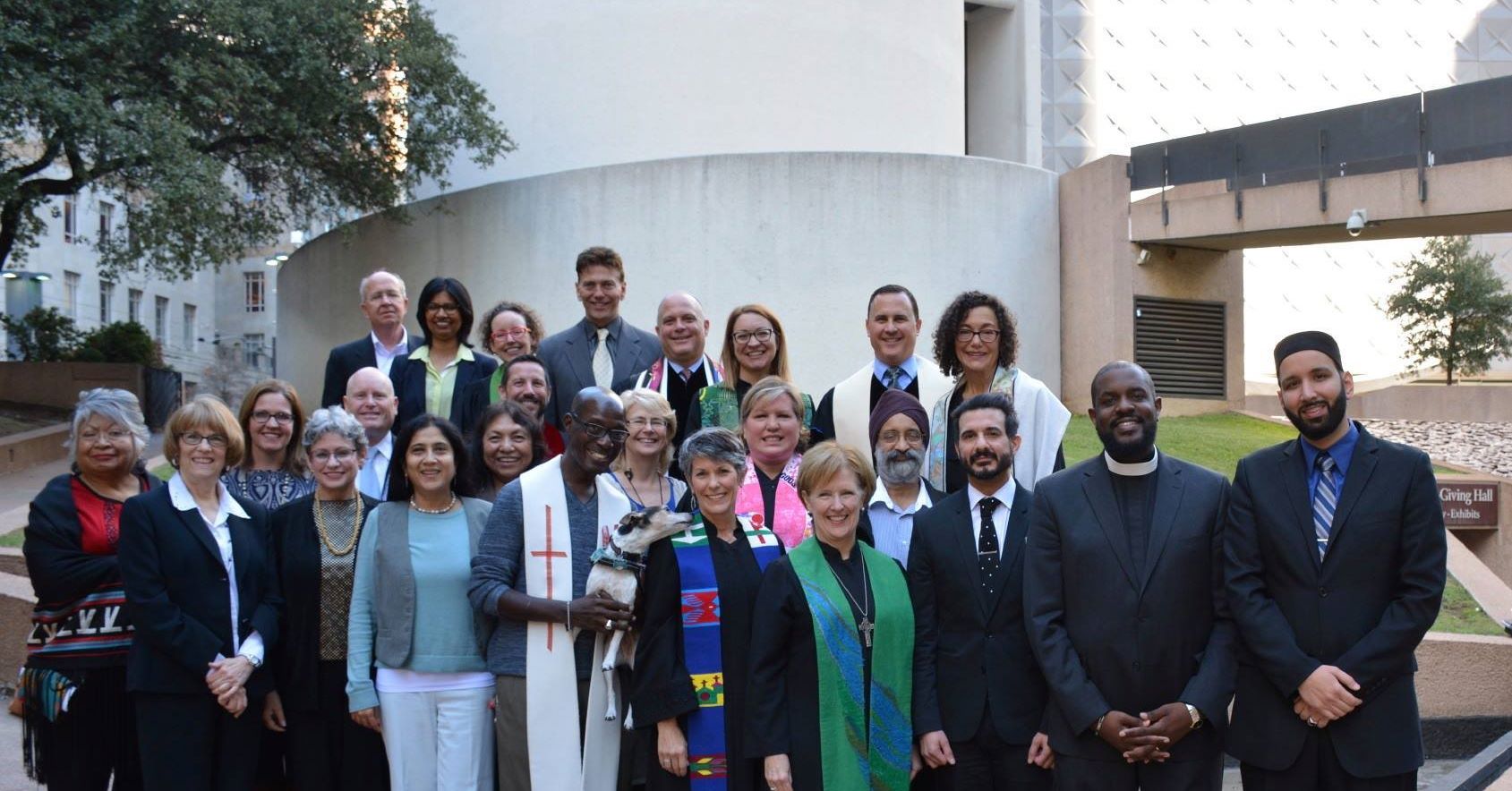 In a follow up to the right-wing media platforms attack on Imam Omar Suleiman – calling him anti-semitic, a common tactic used to discredit both Muslim activists, as well as criticism of Israel policies, Faith Forward Dallas issued a statement.
Faith Forward Dallas at Thanksgiving Square – Faith Leaders United for Peace and Justice is a Texas-based interfaith organization that has worked on many initiatives with Imam Omar Suleiman.

The statement reads:
"Imam Omar Suleiman a spiritual and moral voice for peace with justice!!!!!

Time after time in our city, in the United States and around the world, Imam Omar Suleiman has been a spiritual and moral voice for peace with justice. When others seek to divide, he calls for unity. Faith Forward Dallas at Thanks-Giving Square works to unite faith leaders for justice and compassion. Imam Suleiman has been a trusted leader among us. In the wake of his beautiful prayer to open the House of Representatives on May 9, he has received threats of violence and words of vilification when instead he should have our praise and prayers. We call upon people of good will everywhere to tone down the rhetoric, to replace hate with love, and to build bridges toward the common good.

Faith Forward Dallas at Thanks-Giving Square"
Commenters on the Faith Forward Dallas statement have left comments of support.
The group has invited locals and other leaders to endorse and share the statement. "Endorsed! I love and fully you Imam Omar Suleiman!" wrote Karen Weldes Fry, Spiritual Director at Center of Spiritual Learning in Dallas (CSLDallas), commenting on the statement.
Some commentators do not understand the manufactured controversy.  Heather Mustain writes, "What people are writing is so vile. They obviously didn't even listen to his prayer!" Imam  Omar Suleiman delivered the opening prayer in the US House of Representatives on May, 9th, 2019  at the invitation of Rep. Eddie Bernice Johnson (D) of Dallas, TX.
"I'm grateful for the faith leaders with whom I've built relationships with and served with for years that have shown full support throughout this process. Together we've stood with one another in solidarity in the face of bigotry, and in the support of others in any form of pain. We will not let these dark forces divide us," said Imam Omar Suleiman in response to the outpouring of love from the people he has worked with on the ground, building on peace, love, and justice.
#UnitedForOmar – Imam Omar Suleiman Smeared by Right-Wing News After Opening Prayer at US House of Representatives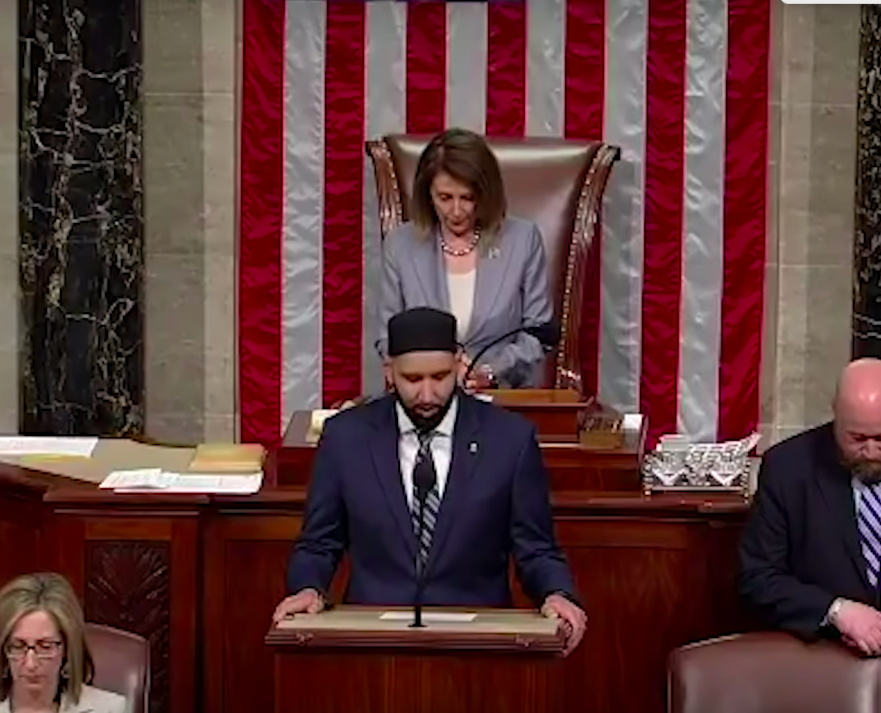 Sh. Omar Suleiman delivered the opening prayer in the US House of Representatives yesterday, May, 9th, 2019  at the invitation of Rep. Eddie Bernice Johnson (D) of Dallas.
Immediately since, right wing media platforms have begun spreading negative coverage of the Imam Omar Suleiman – calling him anti-semitic, a common tactic used to discredit both Muslim activists as well as criticism of Israel policies.

News outlets citing the criticism have pointed to a post from The Investigative Project on Terrorism or ITP, as the source. The  ITP was founded by and directed by noted Islamophobe Steven Emerson. Emerson's history of hate speech has been documented for over two decades.
Since then, the story has been carried forward by multiple press outlets.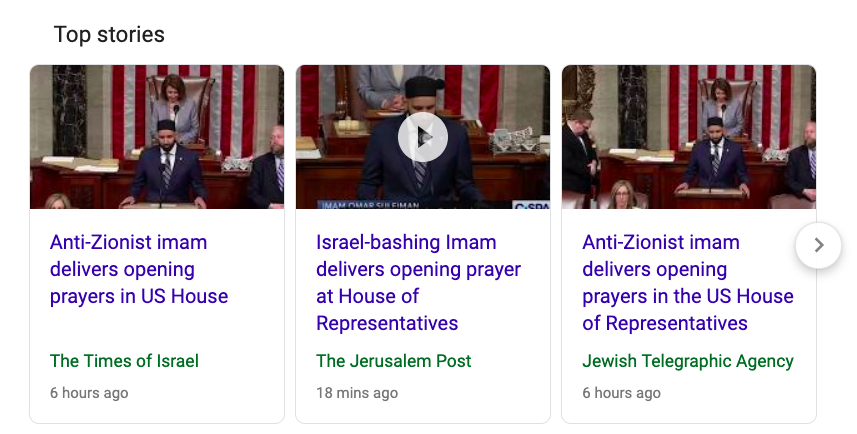 The immediate consequence of this has been the direction of online hate towards what has been Imam Omar Suleiman's long history of preaching unity in the US socio-political sphere.
"Since my invocation I've been inundated with hate articles, threats, and other tactics of intimidation to silence me over a prayer for unity," Imam Omar Suleiman says. "These attacks are in bad faith and meant to again send a message to the Muslim community that we are not welcome to assert ourselves in any meaningful space or way."
MuslimMatters is proud to stand by Imam Omar Suleiman, and we invite our readers to share the evidence that counters the accusations against him of anti-semitism, bigotry, and hate. We would also encourage you to reach out, support, and amplify voices of support like Representative E.B.Johnson, and Representative Colin Allred.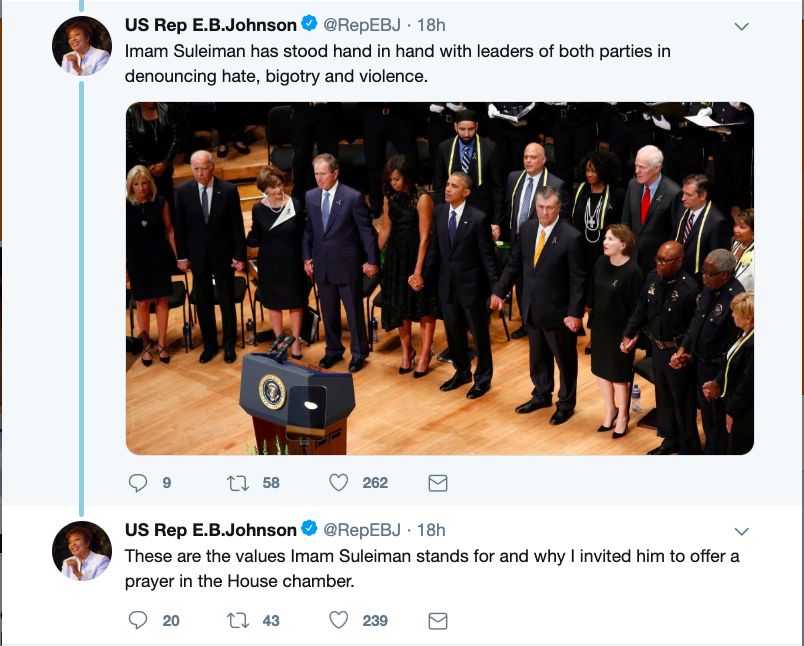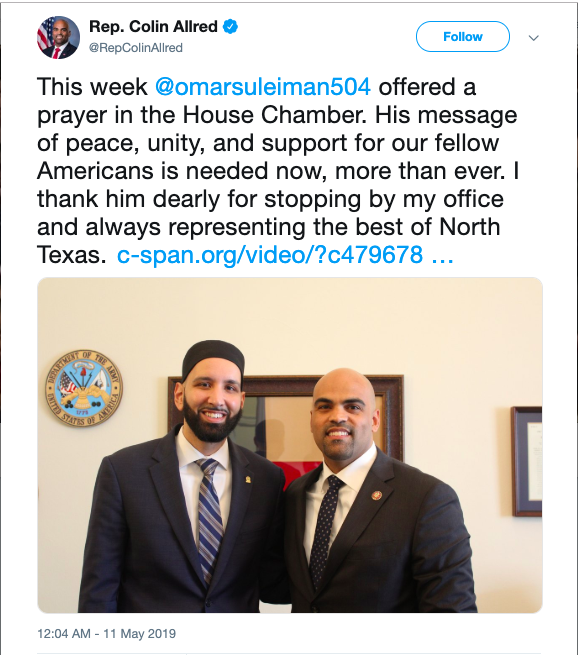 You can help counter the false narrative, simply by sharing evidence of Imam Omar Suleiman's work. It speaks for itself, and you can share it at the hashtag #UnitedForOmar
JazakAllahuKheiran
---
At an interfaith panel discussion, three North Texas religious leaders promoted understanding and dialogue among Muslims, Jews, and Christians. Amid a vexed political and social climate, three religious leaders in North Texas—a priest, an imam, and a rabbi—proved it's possible to come together in times of division. Source: DMagazine.com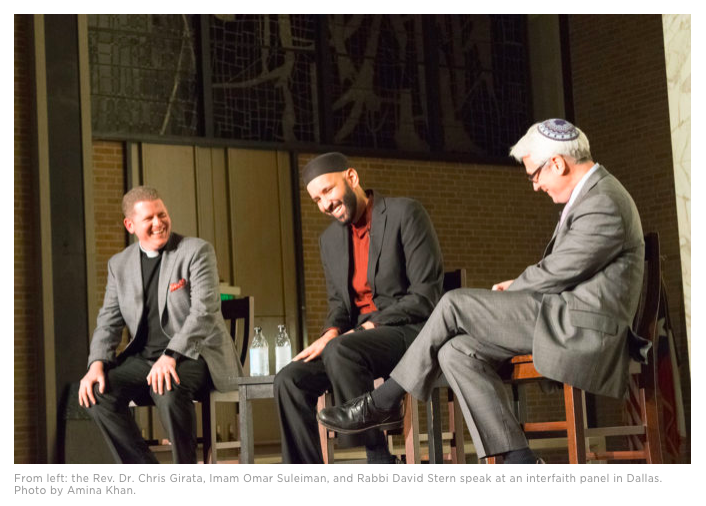 ---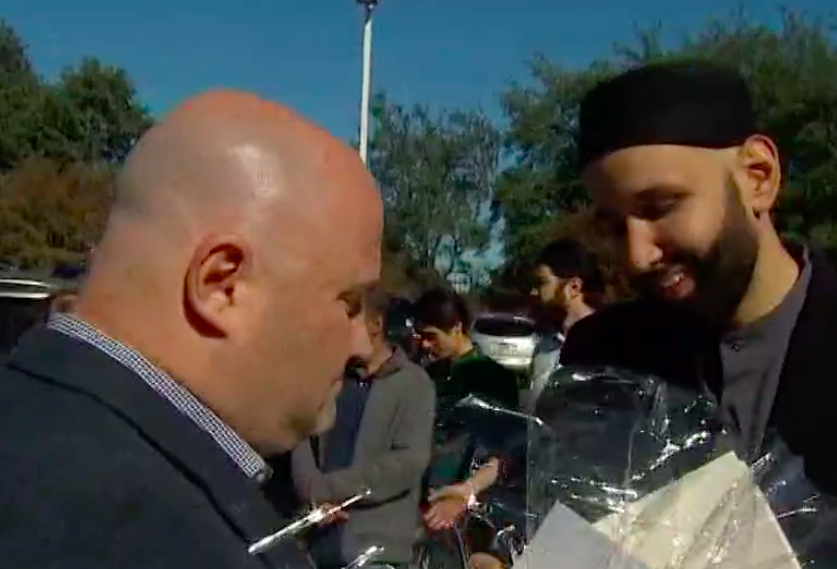 The congregation, led by Imam Omar Suleiman, penned more than 150 cards and letters. source: WFAA News
---
"We must recognize that the white supremacy that threatens the black and Latino communities, is the same white supremacy that spurs Islamophobia and antisemitism," -Imam Omar Suleiman
Source: Bend The Arc
---
"When any community is targeted, they need to see a united faith voice — that all communities come together and express complete rejection of anything that would pit our society against one another more than it already is." -Imam Omar Suleiman
Source: Kera News

---
Source: The Carter Center
---
Imam: After devastating New Zealand attack, we will not be deterred
"My wife and I decided to take our kids to a synagogue in Dallas the night after the massacre at Tree of Life in Pittsburgh to grieve and show solidarity with the Jewish community. My 5-year-old played with kids his age while we mourned inside, resisting hate even unknowingly with his innocence…" Source: CNN
Ben Shapiro Gets Wrecked on the BBC for Racism Against Palestinians and American Jews
Andrew Neil so thoroughly destroys Ben Shapiro that he has a snowflake meltdown and retreats in the middle of the interview to his own safe space, off-camera.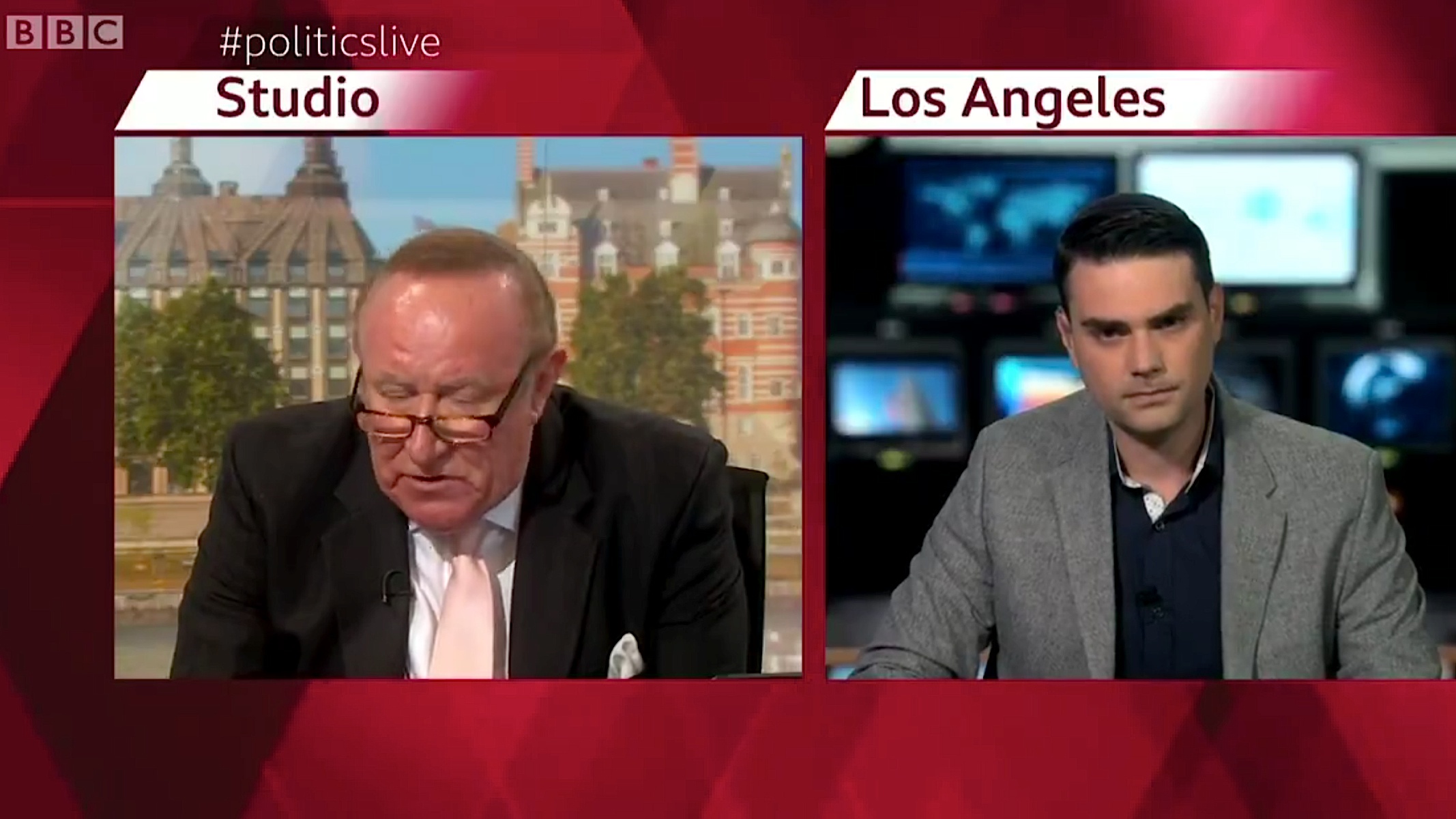 The video plays at the 10:00 minute mark where Neil begins to break down Shapiro on his statements about President Obama, Palestinians, and American Jews.
Let's set the context – popular conservative commentator Ben Shapiro, known for his aggressive debate style in the public square, visited the BBC to promote his new book.  The interviewer, Andrew Neil, after giving Shapiro a chance to introduce himself to the BBC audience, questioned him about the anger both the left and the right feel towards one another, and Shapiro's own role in stoking that anger and polar opposition within the Republican party over many years.

The reason for this line of questioning is because Shapiro claims this to be a problem in American discourse and fails to consider his own contribution to the problem, and it is this hypocrisy that Neil confronts him about.  Shapiro attempts to respond, but is promptly crushed by Neil's responses with Shapiro's own quotes.  For example, he brings up the following tweet written about Palestinians which Shapiro agrees was wrong but hasn't taken down:
Israelis like to build. Arabs like to bomb crap and live in open sewage. This is not a difficult issue. #settlementsrock

— Ben Shapiro (@benshapiro) September 27, 2010
Shapiro futilely attempts to respond, but Neil continues to quote Shapiro until he is left with no choice except to throw ad hominems at his interviewer, which were deftly turned back on Shapiro, leaving him to look even more petty for his attempted condescending remarks.  The end result is the man claiming earlier to welcome a spirited debate quickly found himself running away to lick his wounds.
Perhaps the greatest irony in this debate – Shapiro accused Neil of being an opinion journalist of the left-leaning variety, while Neil is a conservative and chairman of The Spectator, whose editorial outlook is conservative.