BlackMuslimBan | Take Down the Wall in Your Hearts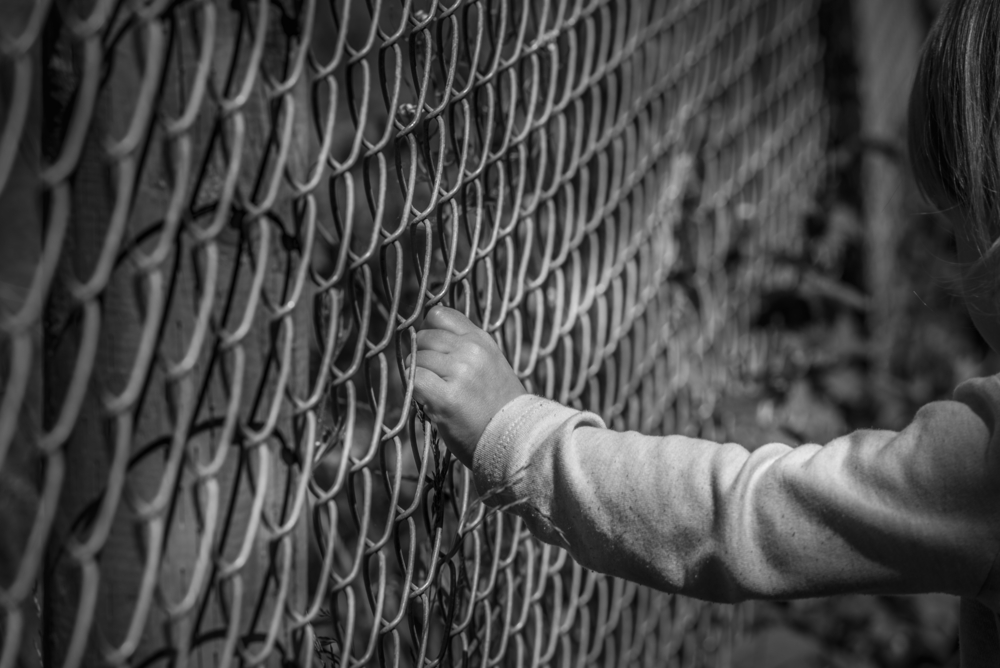 It's encouraging to see what happens when, despite our differences, we come together for the greater good. Seeing droves of people around the nation and world stand up with us against the unjust #MuslimBan gives me hope for a better world. However, I can't help wondering what we as a Muslim community in America are offering our refugee and immigrant brothers and sisters once the ban is lifted and they are given the right to live here. Will we invite them to our (non-existent) loving, united Muslim community, which is based on the Islamic teachings of tolerance and inclusion that the #MuslimBan seeks to obliterate? Or will we do what we've always done: invite them to support the bans we hold closest to our hearts, the most sacred of which seems to be the #BlackMuslimBan.
It is no secret that one of the pieces of advice many immigrants receive upon settling in America is to dissociate from African-Americans, at all costs. Thankfully, there are exceptions to this, as there are intercultural communities and organizations in which grassroots work is being done to combat racial and ethnic division in the Muslim community in America. However, the problem of anti-Black racism remains quite widespread and is manifested in the common advice passed around in communities comprised of mostly immigrants and their American-born children and grandchildren. Sometimes the advice is overt, other times subtle. But the message is passed on (and understood quite clearly) nonetheless: African-Americans are violent, immoral, and intellectually inferior, they are told, and they blame racism for all their problems; meanwhile the real problem is themselves—whether due to lack of personal motivation and laziness, or to the pathological "breakdown" of their families.
This racist message is so widespread and accepted among non-Black-Americans that aspects of it were echoed at the 2016 RIS (Reviving the Islamic Spirit) Conference from one of the most celebrated American Muslim scholars in the world, Hamza Yusuf. Ironically, his racially insensitive remarks were made in a context in which he was being asked about the collective Muslim responsibility in joining efforts to combat anti-Black racism. When there was an uproar (and justifiably so) against his sharing grossly misleading information about African-Americans being killed by police, he said this during the clarification of his point: "[My point is that] the biggest crisis facing the African-American communities in the United States is not racism; it is the breakdown of the Black family."

Wow. We can talk about his apparent sincerity, his apparent love for his Black Muslim brothers and sisters, and even his heartfelt apology and retraction (if we could be so generous as to call it that). But the fact of the matter is, what happened at that conference was not (and will never be) about Hamza Yusuf the person. I imagine that he, like so many privileged White men in America and abroad, is well-meaning and sincere as he inadvertently furthers a system that destroys Black lives as a matter of course. Like Hamza Yusuf did at RIS, far too many ostensibly sincere White men and women have for generations used savior-complex rhetoric while hiding behind podiums and scholarly titles (secular and religious) when sharing "facts" and "research" to tell Black people what our problem is. They tell us we're suffering from anger issues, paranoia, hallucinations, and even mental illness when we recognize that, outside the normal spiritual, personal, and family struggles faced by all human beings on earth, racism is in fact the biggest crisis facing Black people, nationally and internationally.
However, it bears repeating that Hamza Yusuf isn't the problem here. Yes, he is definitely an emotional trigger for so many Black people (myself included) suffering from the trauma of America's generational racism passed down most insidiously through many "sincere" White people who think they're only trying to help. And yes, what he said was egregious and needs to be refuted, unapologetically. Nevertheless, on a personal level, the weighty wrong of his words rests on his shoulders and soul alone, and only he can stand before Allah and answer for that. It is not for me to label him racist or anything else, good or bad. In fact, I find the discussions of his sincerity, his love for Black people, and his apology not only irrelevant in light of the widespread harm he caused, but also a means to (even if unintentionally) further anti-Black racism itself, hence my blog "He Apologized? We Have No Idea What an Apology Means".
In truth, what the Hamza Yusuf tragedy brought to light was something much bigger than any single human being: His words ripped the cover off the nasty underbelly of the anti-Black racism that has divided the Muslim community in America for generations. His words forced those with sincere, vigilant hearts to take notice of a problem that they likely imagined didn't exist, at least not on that scale. If a respected and celebrated White Muslim scholar could feel justified (even if only briefly) in making such blatantly racist remarks to a public (predominately non-Black) Muslim audience, his words were certainly only the tip of the iceberg in highlighting what is really going on in our communities in the West.
The truth is, however, Hamza Yusuf's words were nothing new for many Black-American Muslims, though many didn't expect such horrific sentiments to come from him. Interestingly, this is similar to the shock-and-revelation that happened to many sincere White Americans when they heard the words of Donald Trump. However, Trump's rhetoric was blatantly pernicious, while Hamza Yusuf's was merely the result of the ever-so-familiar "good White person" causing so much harm while he is trying to do good.
The #BlackMuslimBan
It is ironic that many Muslims will, in front of (and alongside) non-Muslim allies, cry for tolerance and acceptance when demanding their constitutional rights. But they'll go right back home and teach their own children something that even many disbelievers have graduated beyond: anti-Black racism, or as I'll call it in this blog: the #BlackMuslimBan.
The #BlackMuslimBan states that a respectable Muslim shouldn't befriend, live around, trust, or intermarry with Black people. If anyone does, they become the shame of their own people. Thus, except for the few obligatory token Black people propped up when their presence (or service) is needed or desired somehow, Black people are either overtly or covertly banned from entering non-Black communities, masjids, or families in any meaningful role. And ironically, this ban is most obvious in Muslim communities comprised of immigrants and their children and grandchildren—yes, some of the same communities we are (and rightly so) shouting our support for in combatting Trump's #MuslimBan.
Black Muslim Activism and the #MuslimBan
I remember hearing a lecture about the reason for the divisions in our ummah, and the scholar said something that few Muslims would even consider: that the root of our division lies in our refusal to stand shoulder-to-shoulder and foot-to-foot with our Muslim brothers and sisters in prayer. What he was alluding to was the hadith in which the Prophet (peace be upon him) advised Muslims to close the gaps in the prayer lines lest we allow the Shaytaan to come between us. He said that many Muslims would think this root cause is overly simplistic, but when you look at what's happening in our masjids, it really isn't, he said. In other words, if it's so simple, why are gaps and crooked lines a continuous problem for us? The answer: Because our hearts are divided, and it's reflected in our inability to even line up properly for prayer.
"Yes," he said, "you as an individual might realize the necessity of closing the gaps during prayer, but you can't do it alone. Have you ever tried?" he said challengingly, slight humor in his voice. "You can't. Why? Because solid, straight prayer lines are something that require everyone's participation." You might close one gap, but a few people down, there is another one, and if you somehow miraculously achieve an entire line with no gaps, chances are, the line is obviously crooked.
I mention this lecture here because it is such a profound analogy regarding what is happening with African-American Muslims participating in political activism, social justice, and intra-religious tolerance in Muslim communities. We show up to defend the rights of our non-Black-American Muslim brothers and sisters, and will continue to inshaaAllah. However, as soon as victory is tasted, we're stepped over, trampled, and ignored. The gross injustices we face in the school-to-prison pipeline, mass incarceration, eugenics programs, and the continuous killing of Black bodies are denied, trivialized, and even blamed on us. And when we speak up about it, we're met with the racist rhetoric echoed by Hamza Yusuf at the RIS Conference: the problem is you and your horrible families.
In other words, like Trump's #MuslimBan in the eyes of many Americans, the #BlackMuslimBan can be viewed as justified due to the inherent pathology of Black people and their "broken" home life. Such a degenerate reality would almost necessitate a protective wall being built to keep Black people out so that they don't infect "good non-Black families."
Yes, I know. Hamza Yusuf didn't intend to strengthen the #BlackMuslimBan. But that's highly irrelevant because his words did.
And here's the problem: Allah will not give us victory in overcoming an external enemy until we fix the problems within ourselves. So as we all stand together and shout against Trump's #MuslimBan, we better be prepared to stand up against the nasty underbelly of the #BlackMuslimBan that so many of us have held sacred for far too long. And as many Black Muslim activists continue to do their part in fighting for the rights of those who continuously disregard and disrespect them, we Black Muslims cannot close the gaps in this ummah alone. This solidarity of standing shoulder-to-shoulder and foot-to-foot in front of our Creator is something we all must participate in.
"But Black People Aren't Faultless!"
If there's one message I would love to be resonated over and over, it is the very one often used to dismiss the anti-Black racism I discuss in this blog: Black people aren't angels! They do wrong too!
SubhaanAllah. That's precisely the point. Black people are human beings just like you. Therefore, of course they aren't angels, and of course they do wrong. There's absolutely no difference between them and you. And given how rampant anti-Black racism is in both Muslim and non-Muslim circles, I highly doubt that anyone is genuinely under the impression that Black people are faultless angels.
In fact, it is our inability to be non-angels and flawed human beings without being severely punished for it that makes anti-Black racism so destructive. The rhetoric of Hamza Yusuf makes this point chillingly clear. Meanwhile, many White American families suffer from incest, alcoholism, sexual abuse, adultery, drug abuse, and narcissistic personality disorders, problems so widespread that fields of psychology were developed (and zillions of books written) just to address them. Yet a White man feels comfortable standing before an international audience to say that there is something uniquely pathological in the "breakdown of the Black family." It is no secret that part of the goal of America's systematic racism (historically and presently) has been to literally tear apart the Black family. Therefore, if there is something uniquely wrong in our homes, it likely lies in that very deliberate anti-Black racism funded and furthered by White supremacy, which informs both national and international policy till today. So even if we were to discuss the "broken" families of Black people, my question is, what's White people's excuse?
I don't ask this to be sarcastic, or to suggest that White people have a family pathology that non-Whites don't. I ask because in highlighting the dysfunction present in families of White people (whom our collective inferiority complexes make us want to emulate), we can understand what should have been obvious in the first place: White people, like Black people and others, face the same human problem: They are children of Adam and thus subject to all the good, bad, and ugly that comes along with being flawed human beings.
Moreover, we're all suffering from the effects of generational racism, as the blatant and subtle messages of generational racism affect both White and non-White psyches, hence the reality of PTSS (post traumatic slave syndrome) which is till today suffered by both Black and White Americans, as discussed by Dr. Joy DeGruy. This PTSS leads many Whites to either consciously or subconsciously believe they are superior to others. However, America and the rest of the world like to pretend that the effects of this nation's history is a stigma carried only by Black people, allegedly because we refuse to let go of "the past," even as our concerns regard what we are facing in the present.
Thus, when I hear someone say, "Black people aren't faultless!" in discussions of anti-Black racism, I think to myself, "I agree." However, I wish we as African-Americans were given the human dignity to not be stereotyped as inherently anything except human. As cliché as it sounds, I don't believe Black people are better than Whites, or vice versa. As I discussed in the blog Judging People As Good Is Also Prejudice, I see absolutely no benefit in viewing any group of people as superior to another, even if that group is an oppressed minority.
Likewise, I certainly don't view any people (or their families) as inherently more "broken" and dysfunctional than others. Yes, each culture and people have their unique struggles that naturally manifest themselves in different ways based on historical and cultural contexts. However, having personal fault and family dysfunction is not a Black problem, just as racism is not an "American problem." Both are human problems; thus, they are by extension Muslim problems too.
Therefore, it would help tremendously if we as Muslims, individually and collectively, would stand up firmly for justice, as witnesses in front of Allah, in countering rhetoric that suggests anything else, regardless of whether it comes from the mouth of a U.S. president or a respected Muslim scholar, or even from our own homes, communities, and families.
Lift the #BlackMuslimBan
The fact that Muslims continue to deny the subtle and blatant anti-Black racism that is rampant in our own communities should be a cause for serious concern regarding our future in America (and abroad). Our future success does not lie with convincing Donald Trump (or any other corrupt leader) that a wall shouldn't be built to keep Muslims out, even as our continuous opposition to the #MuslimBan is necessary. Rather, our future success lies in our being convinced in front of Allah that the wall we've built in our hearts against each other must come down. Now.
Want to support grassroots community work aimed at strengthening our ummah? Email info@findingpeaceproject.org  
Umm Zakiyyah is the internationally acclaimed author of more than fifteen books, including the If I Should Speak trilogy, Muslim Girl, His Other Wife and the newly released self-help book for Muslim survivors of parental and family abuse: Reverencing the Wombs That Broke You, with contributions by Haleh Banani, behavioral therapist.
To learn more about the author, visit ummzakiyyah.com or subscribe to her YouTube channel.
Shaykh Hamza Yusuf And The Question of Rebellion In The Islamic Tradition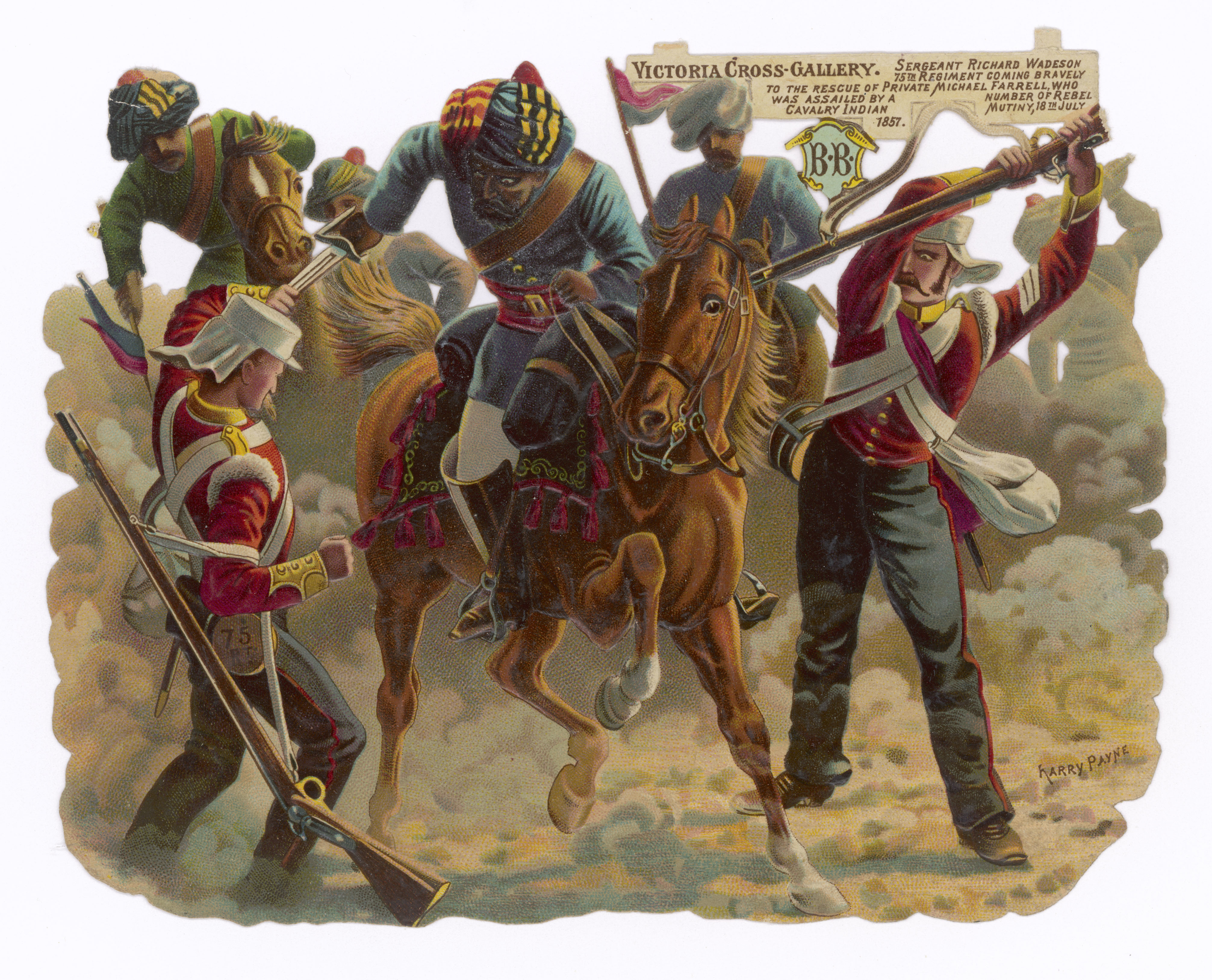 In recent years, Shaykh Hamza Yusuf, a notable Islamic scholar from North America, has gained global prominence by supporting efforts by the United Arab Emirates (UAE) to deal with the fallout of the Arab revolutions. The UAE is a Middle Eastern autocracy that has been the chief strategist behind quelling the Arab revolutionary aspiration for accountable government in the region. Shaykh Hamza views himself as helping prevent the region from falling into chaos by supporting one of its influential autocratic states. However, more recently, he has become embroiled in another controversy because of comments he made regarding the Syrian revolution in 2016 that surfaced online earlier this week and for which he has since apologised. I will not discuss these comments directly in this article, but the present piece does have a bearing on the issue of revolution as it addresses the question of how Islamic scholars have traditionally responded to tyranny. Thus, in what follows, I somewhat narrowly focus on another recent recording of Shaykh Hamza that has been published by a third party in the past couple of weeks entitled: "Hamza Yusuf's response to the criticism for working with Trump administration". While it was published online at the end of August 2019, the short clip may, in fact, predate the Trump controversy, as it only addresses the more general charge that Shaykh Hamza is supportive of tyrannical governments.
Thus, despite its title, the primary focus of the recording is what the Islamic tradition purportedly says about the duty of Muslims to render virtually unconditional obedience to even the most tyrannical of rulers. In what follows, I argue that Shaykh Hamza's contention that the Islamic tradition has uniformly called for rendering obedience to tyrannical rule—a contention that he has been repeating for many years—is inaccurate. Indeed, it is so demonstrably inaccurate that one wonders how a scholar as learned as Shaykh Hamza can portray it as the mainstream interpretation of the Islamic tradition rather than as representing a particularly selective reading of fourteen hundred years of scholarship. Rather than rest on this claim, I will attempt to demonstrate this in what follows. (Note: this article was sent to Shaykh Hamza for comment at the beginning of this month, but he has not replied in time for publication.)
Opposing all government vs opposing a government
Shaykh Hamza argues that "the Islamic tradition" demands that one render virtually absolute obedience to one's rulers. He bases this assertion on a number of grounds, each of which I will address in turn. Firstly, he argues that Islam requires government, because the opposite of having a government would be a state of chaos. This is, however, to mischaracterise the arguments of the majority of mainstream scholars in Islamic history down to the present who, following explicit Qur'anic and Prophetic teachings, opposed supporting tyrannical rulers. None of these scholars ever advocated the removal of government altogether. They only opposed tyranny. For some reason that is difficult to account for, Shaykh Hamza does not, in addressing the arguments of his interlocutors, make the straightforward distinction between opposing tyranny, and opposing the existence of any government at all.

A complex tradition
Rather than support these tyrannical governments, the Islamic tradition provides a variety of responses to how one should oppose such governments, ranging from the more quietist—opposing them only in one's heart—to the more activist—opposing them through armed rebellion. The majority of later scholars, including masters such as al-Ghazzali (d. 505/1111), Ibn Rajab al-Hanbali (d. 795/1393), and Ibn Hajar al-'Asqalani (d. 852/1449) appear to have fallen somewhere between these two poles, advocating rebellion only in limited circumstances, and mostly advising a vocally critical posture towards tyranny. Of course, some early scholars, such as the sanctified member of the Prophetic Household, Sayyiduna Husayn (d. 61/680) had engaged in armed opposition to the tyranny of the Umayyads resulting in his martyrdom. Similarly, the Companion 'Abdullah b. Zubayr (d. 73/692), grandson of Abu Bakr (d. 13/634), and son of al-Zubayr b. al-'Awwam (d. 36/656), two of the Ten Companions Promised Paradise, had established a Caliphate based in Makkah that militarily tried to unseat the Umayyad Caliphal counter-claimant.
However, the model of outright military rebellion adopted by these illustrious scholars was generally relinquished in later centuries in favour of other forms of resisting tyranny. This notwithstanding, I will try to show that the principle of vocally resisting tyranny has always remained at the heart of the Islamic tradition contrary to the contentions of Shaykh Hamza. Indeed, I argue that the suggestion that Shaykh Hamza's work with the UAE, an especially oppressive regime in the Arab world, is somehow backed by the Islamic tradition can only be read as a mischaracterisation of this tradition. He only explicitly cites two scholars from Islamic history to support his contention, namely Shaykhs Ahmad Zarruq (d. 899/1442) and Abu Bakr al-Tartushi (d. 520/1126), both of whom were notable Maliki scholars from the Islamic West. Two scholars of the same legal school, from roughly the same relatively peripheral geographic region, living roughly four hundred years apart, cannot fairly be used to represent the swathe of Islamic views to be found over fourteen hundred years in lands as far-flung as India to the east, Russia to the north, and southern Africa to the south.
What does the tradition actually say?
Let me briefly illustrate the diversity of opinion on this issue within the Islamic tradition by citing several more prominent and more influential figures from the same tradition alongside their very different stances on the issue of how one ought to respond to tyrannical rulers. Most of the Four Imams are in fact reported to have supported rebellion (khuruj) which is, by definition, armed. A good summary of their positions is found in the excellent study in Arabic by Shaykh 'Abdullah al-Dumayji, who is himself opposed to rebellion, but who notes that outright rebellion against tyrannical rule was in fact encouraged by Abu Hanifa (d. 150/767) and Malik (d. 179/795), and is narrated as one of the legal positions adopted by al-Shafi'i (d. 204/820) and Ahmad b. Hanbal (d. 241/855). As these scholars' legal ideas developed and matured into schools of thought, many later adherents also maintained similar positions to those attributed to the founders of these schools. To avoid suggesting that armed rebellion against tyrants was the dominant position of the later Islamic tradition, let me preface this section with a note from Holberg Prize-winning Islamic historian, Michael Cook, who notes in his magisterial study of the doctrine of commanding right and forbidding wrong that "in the face of the delinquency of the ruler, there is a clear mainstream position [in the Islamic tradition]: rebuke is endorsed while [armed] rebellion is rejected."
But there were also clearly plenty of outliers, or more qualified endorsements of rebellion against tyrants, as well as the frequent disavowal of the obligation to render them any obedience. Thus for the Malikis, one can find Qadi Abu Bakr b. al-'Arabi (d. 543/1148) who asserts that advocating rebellion against tyrants is the main position of the madhhab; similarly among later Hanafis, one finds  Abu Bakr Al Jassas (d. 370/981); for the Hanbalis, one may cite the positions of the prolific scholars Imam Ibn 'Aqil (d. 513/1119), Ibn al-Jawzi (d. 597/1201), and in a more qualified sense, Ibn Rajab al-Hanbali. Among later Shafi'is, I have found less explicit discussions of rebellion in my limited search, but a prominent Shafi'i like the influential exegete and theologian al-Fakhr al-Razi (d. 606/1210) makes explicit, contrary to Shaykh Hamza's claims, that not only is obeying rulers not an obligation, in fact "most of the time it is prohibited, since they command to nothing but tyranny." This is similar in ways to the stance of other great Shafi'is such as Ibn Hajar al-'Asqalani who notes concerning tyrannical rulers (umara' al-jawr) that the ulama state that "if it is possible to depose them without fitna and oppression, it is an obligation to do so. Otherwise, it is obligatory to be patient." It is worth noting that the normative influence of such a statement cited by Ibn Hajar transcends the Shafi'i school given that it is made in his influential commentary on Sahih al-Bukhari. Once again, contrary to the assertions of Shaykh Hamza, there is nothing to suggest that any of the illustrious scholars who supported rebellion against tyrannical rulers was advocating the anarchist removal of all government. Rather they were explicitly advocating the replacement of a tyrant with a just ruler where this was possible.
Al-Ghazzali on confronting tyrants
A final example may be taken from the writing of Imam al-Ghazzali, an exceptionally influential scholar in the Islamic tradition who Shaykh Hamza particularly admires. On al-Ghazzali, who is generally opposed to rebellion but not other forms of opposition to tyranny, I would like to once again cite the historian Michael Cook. In his previously cited work, after an extensive discussion of al-Ghazzali's articulation of the doctrine of commanding right and forbidding wrong, Cook concludes (p. 456):
As we have seen, his views on this subject are marked by a certain flirtation with radicalism. In this Ghazzālī may have owed something to his teacher Juwaynī, and he may also have been reacting to the Ḥanafī chauvinism of the Seljūq rulers of his day. The duty, of course, extends to everyone, not just rulers and scholars. More remarkably, he is prepared to allow individual subjects to have recourse to weapons where necessary, and even to sanction the formation of armed bands to implement the duty without the permission of the ruler. And while there is no question of countenancing rebellion, Ghazzālī is no accommodationist: he displays great enthusiasm for men who take their lives in their hands and rebuke unjust rulers in harsh and uncompromising language.
Most of the material Cook bases his discussion upon is taken from al-Ghazzali's magnum opus, The Revival of the Religious Sciences. Such works once again demonstrate that the Islamic tradition, or great Sufi masters and their masterworks, cannot be the basis for the supportive attitude towards tyrannical rule on the part of a minority of modern scholars.
Modern discontinuities and their high stakes
But modern times give rise to certain changes that also merit our attention. In modern times, new technologies of governance, such as democracy, have gone some way to dealing with challenges such as the management of the transition of power without social breakdown and the loss of life, as well as other forms of accountability that are not possible in absolute autocracies. For their part, absolute autocracies have had their tyrannical dimensions amplified with Orwellian technologies that invade private spaces and facilitate barbaric forms of torture and inhumane degradation on a scale that was likely unimaginable to premodern scholars. The stakes of a scholar's decision of whether to support autocracy or democracy could not be higher.
Modern scholars like Shaykh Yusuf al-Qaradawi (b. 1345/1926), someone who Shaykh Hamza's own mentor, Shaykh Abdullah b. Bayyah (b. 1353f./1935) considered a teacher until fairly recently, has advocated for an Islamic conception of democracy as a possible means to deal with the problem of tyranny that plagues much of the Muslim world. He is hardly the only scholar to do so. And in contrast with some of the scholars of the past who advocated armed rebellion in response to tyranny, most contemporary scholars supporting the Arab revolutions have argued for peaceful political change wherever possible. They have advocated for peaceful protest in opposition to tyranny. Where this devolved into violence in places like Libya, Syria, and Yemen, this was generally because of the disproportionately violent responses of regimes to peaceful protests.
Shaykh Hamza on the nature of government
For Shaykh Hamza, the fault here appears to lie with the peaceful protestors for provoking these governments to crush them. Such a conception of the dynamics of protest appears to assume that the autocratic governmental response to this is a natural law akin to cause and effect. The logic would seem to be: if one peacefully calls for reform and one is murdered in cold blood by a tyrannical government, then one has only oneself to blame. Governments, according to this viewpoint, have no choice but to be murderous and tyrannical. But in an age in which nearly half of the world's governments are democracies, however flawed at times, why not aspire to greater accountability and less violent forms of governance than outright military dictatorship?
Rather than ask this question, Shaykh Hamza Yusuf appears to be willing to defend autocracy no matter what they do on the grounds that government, in principle, is what is at stake. Indeed, in defending government as necessary and a blessing, he rhetorically challenges his critics to "ask the people of Libya whether government is a blessing; ask the people of Yemen whether government is a blessing; ask the people of Syria whether government is a blessing?" The tragic irony of such statements is that these countries have, in part, been destroyed because of the interventions of a government, one for which Shaykh Hamza serves as an official, namely the UAE. This government has one of the most aggressive foreign policies in the region and has been instrumental in the failure of representative governments and the survival of tyrannical regimes throughout the Middle East.
Where do we go from here?
In summary, Shaykh Hamza's critics are not concerned that he is "supporting governments," rather they are concerned that for the last few years, he has found himself supporting bad government and effectively opposing the potential for good government in a region that is desperately in need of it. And while he may view himself as, in fact, supporting stability in the region by supporting the UAE, such a view is difficult if not impossible to reconcile with the evidence. Given his working relationship with the UAE government, perhaps Shaykh Hamza could use his position to remind the UAE of the blessing of government in an effort to stop them from destroying the governments in the region through proxy wars that result in death on an epic scale. If he is unable to do this, then the most honourable thing to do under such circumstances would be to withdraw from such political affiliations and use all of his influence and abilities to call for genuine accountability in the region in the same way that he is currently using his influence and abilities to provide cover, even if unwittingly, for the UAE's oppression.
And Allah knows best.
Raising A Child Between Ages 2-7 | Dr Hatem Al Haj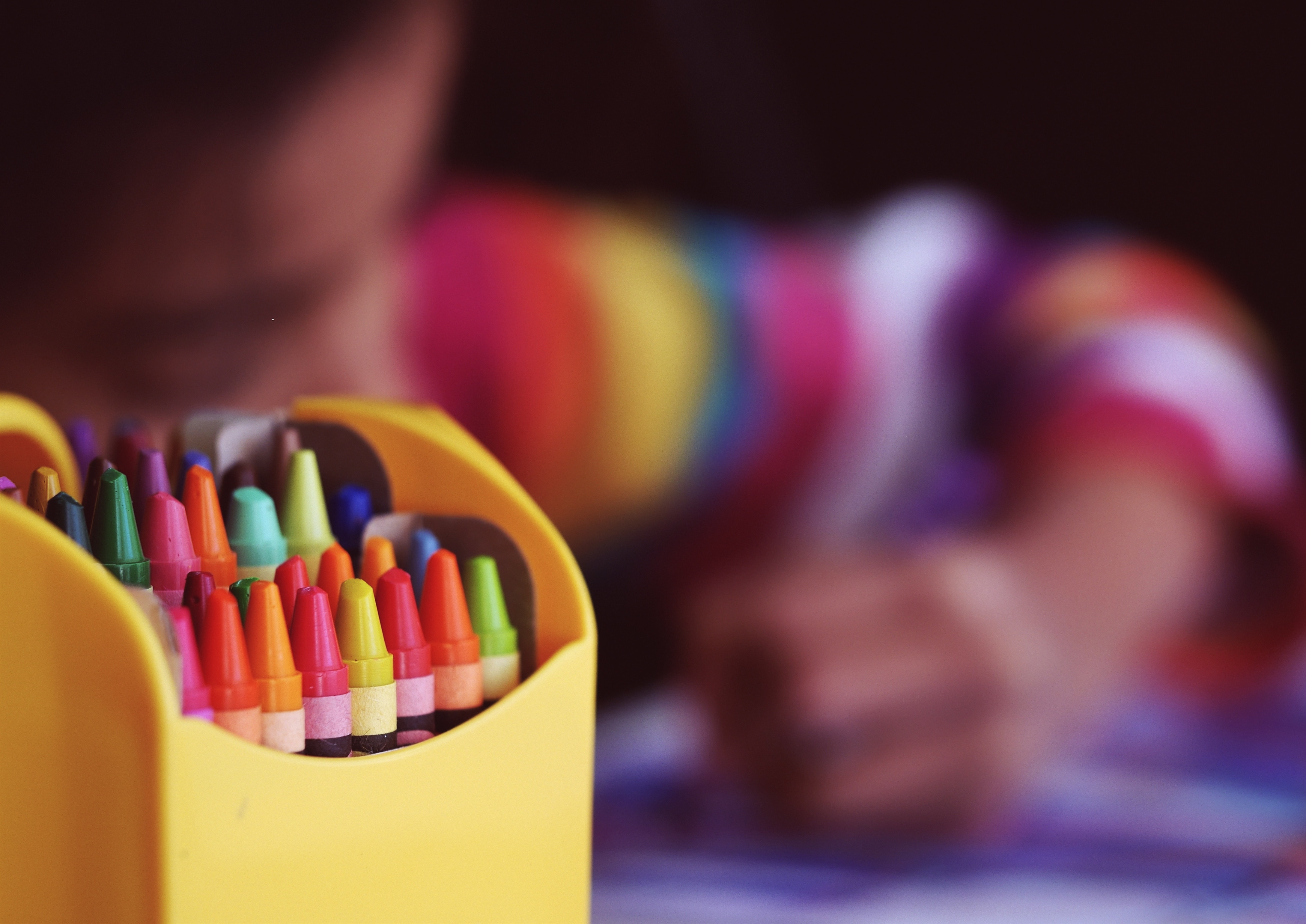 This is called a pre-operational period by Jean Piaget who was focused on cognitive development.
Children this age have difficulty reconciling between different dimensions or seemingly contradictory concepts. One dimension will dominate and the other will be ignored. This applies in the physical and abstract realms. For example, the water in the longer cup must be more than that in the shorter one, no matter how wide each cup is. Length dominates over width in his/her mind.
Throughout most of this stage, a child's thinking is self-centered (egocentric). This is why preschool children have a problem with sharing.

In this stage, language develops very quickly, and by two years of age, kids should be combining words, and by three years, they should be speaking in sentences.
Erik Erikson, who looked at development from a social perspective, felt that the child finishes the period of autonomy vs. shame by 3 years of age and moves on to the period of initiative vs. guilt which will dominate the psycho-social development until age 6. In this period, children assert themselves as leaders and initiative takers. They plan and initiate activities with others. If encouraged, they will become leaders and initiative takers.
Based on the above, here are some recommendations:
In this stage, faith would be more caught than taught and felt than understood. The serene, compassionate home environment and the warm and welcoming masjid environment are vital.
Recognition through association: The best way of raising your kid's love of Allah and His Messenger

is by association. If you buy him ice cream, take the opportunity to tell them it is Allah who provided for you; the same applies to seeing a beautiful rose that s/he likes, tell them it is Allah who made it. Tell them stories about Prophet Muhammad

. Statements like: "Prophet Muhammad was kinder to kids than all of us"; "Prophet Muhammad was kind to animals"; " Prophet Muhammad loved sweets"; " Prophet Muhammad helped the weak and old," etc. will increase your child's love for our most beloved

.
Faith through affiliation: The child will think, "This is what WE do, and how WE pray, and where WE go for worship." In other words, it is a time of connecting with a religious fraternity, which is why the more positive the child's interactions with that fraternity are, the more attached to it and its faith he/she will become.
Teach these 2-7 kids in simple terms. You may be able to firmly insert in them non-controversial concepts of right and wrong (categorical imperatives) in simple one-dimensional language. Smoking is ḥarâm. No opinions. NO NUANCES. No "even though." They ate not ready yet for "in them is great sin and [yet, some] benefit for people."
Promote their language development by speaking to them a lot and reading them books, particularly such books that provoke curiosity and open discussions to enhance their expressive language. Encourage them to be bilingual as learning two languages at once does not harm a child's cognitive abilities, rather it enhances them.
This is despite an initial stage of confusion and mixing that will resolve by 24 to 30 months of age. By 36 months of age, they will be fluent bilingual speakers. Introduce Islamic vocabulary, such as Allah, Muhammad

, masjid, Muslim, brothers, salaat, in-sha'a-Allah, al-Hamdulillah, subhana-Allah, etc. (Don't underestimate the effect of language; it does a lot more than simply denoting and identifying things.)
In this pre-operational period, their ability of understanding problem solving and analysis is limited. They can memorize though. However, the focus on memorization should still be moderate. The better age for finishing the memorization of the Quran is 10-15.
Use illustrated books and field trips.
Encourage creativity and initiative-taking but set reasonable limits for their safety. They should also realize that their freedom is not without limits.
Between 3-6 years, kids have a focus on their private parts, according to Freud. Don't get frustrated; tell them gently it is not appropriate to touch them in public.
Don't get frustrated with their selfishness; help them gently to overcome this tendency, which is part of this stage.
Parenting: Raising a Child from Age 0 to 2 | Dr. Hatem Al Haj
Reflection On The Legacy of Mufti Umer Esmail | Imam Azhar Subedar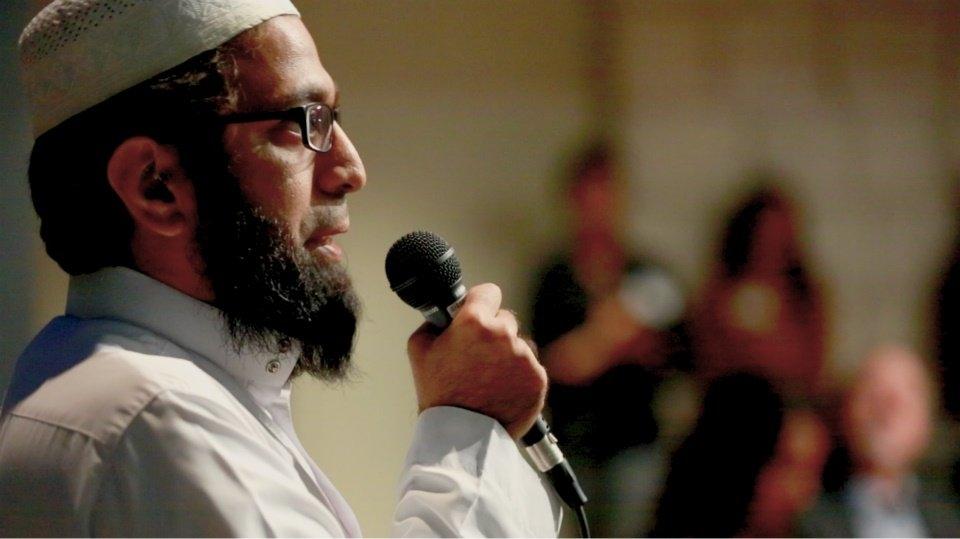 "An ocean of knowledge which once resided on the seabed of humbleness has now submerged below it, forever."
"Why didn't you tell me!! You call me your younger brother, but you couldn't even tell me you were ailing?!"
I could've called you or visited you so I could apologize for all the pain I caused you; thank you for all the good you did for me throughout my life despite all that pain. if nothing else, just so I could say goodbye to you."
(My selfish mind continued to cry out as I stood in front of his grave— praying.)

As I sat down to compile my thoughts, upon returning home, I put my feelings of loss aside and tried to analyze your decision of not informing me about your illness from a different perspective.
Possibly, your own.
Why would you tell me?
This was just like you. You never wanted to hurt a soul; forget about making them worry about you, augmenting their own worries. For you were the sponge for our worries, the shock absorber of our concerns, and the solid wall that shouldered the pain of those around him.
You weren't just a big brother, my big brother, you were a true human. A lesson on humanity.
You were always there for me.
"I GOT A QUESTION" sent at 2 AM.
"Sure" was your response.
We spoke for over 40 min.
That night.
Your strength reflected my weakness- always urging me to do better, be more like you.
I was told you were in hospital by a close family member early Friday morning before Jummah prayers. I was supposed to call you. That was my responsibility. However, the preparation of the Friday Sermon was my excuse not to do so.
As I exited from delivering the Friday services, I received a message from you, the one who was spending the last days of his life in a hospital, never to be seen outside of the confines of those walls ever again.
That message you wrote- you knew me so well.
"As-salaam alaikum, I thought you were already American?"
(You were catching up with me as I had become an American citizen the day before. You wanted to congratulate me, without complaining to me.)
"I heard you are in the hospital?! How are you? What's going on?" I asked immediately.
"Getting some treatment done. Mubarak on your American citizenship" was your response.
Diversion. A stubborn man with a heart of gold. You wanted to celebrate people even at the cost of your own life.
Your last words to me were digital, even though your connection with me spans a lifetime. As much as I wish I had heard your voice one last time, I try to find the beauty in that communication too as I can save and cherish those last words.
We grew up together in Canada in the '80s- Mufti Umer and I. Our fathers were tight- childhood buddies. He ended up becoming the inspiration for my family to trek towards a path devoted to Islam, beginning with my brother and then myself.
He was my support from the time when I came to England to study at the Dar Al Uloom and wanted to call it quits and go home, to when he hosted me when I visited him in Austin in 2002, all the way till 2019, after I was married and settled with kids he loved like his own.
He visited us here in Dallas and had met them in his unique way of showering them with love. And why wouldn't he? My wife and I are here under one roof all because of his earnest desire to help people.
He introduced us to each other.
"I want you to marry my younger brother." A message he sent to my wife over 17 years ago.
She was his student. He was her mentor, support beam, confidante, and best friend. (Well, we all feel like he was our best friend, only because he truly was.)
I am sharing my life story not only because he was an integral part of it, but throughout (he was also a major part of my wife's life when she really needed him) but because that final text message wrapped it all up- the gift that he was to me and my family. It showed how much he was invested in us as individuals, as a couple, and as a family.
That message wrote:
"I thought you've been a citizen since marriage."
(FRIDAY, AUGUST 30TH @ 3: 07 PM)
This is just my story featuring Mufti Umer Ismail.
I am confident that there are thousands more out there without exaggeration.
I'll conclude with a word he corrected for me as I misspelled it on my Facebook page a few months ago when Molana Haaris Mirza, a dear colleague, passed away in New York. He didn't do it publicly, he did it through that same Facebook text messenger that kept us in touch- with love and sincere care for me in his heart.
"As-salaam alaikum the word is Godspeed. Sorry for being [a] grammar freak."
(MARCH 28TH, 2019 @6: 04 PM)
Godspeed, my dear brother. Godspeed.
Azhar Subedar