3 Young African Muslims Shot Execution Style: Many Questions To Be Answered
Fort Wayne Indiana was host to
3 execution style shootings
in the past week. Law enforcement officials identified the bodies of Mohamed Taha Omar, 23, Adam K. Mekki, 20, and Muhannad A. Tairab, 17 on Wednesday in the evening to the house where 2 of the 3 young men lived on 800 East Lewis St. in Fort Wayne, Indiana. Appearing not to be gang related to the Fort Wayne police, motivations for this type of heinous act are completely unknown. Alex Rowe 23, who lives a few blocks from the house on East Lewis St. said, "Only two shootings happened since I moved over here in January. One was the day I moved in and another was a less than two weeks ago when a cop got shot." The shootings have made four the total count for the year in Fort Wayne.
Just north of Indianapolis lives Eidi Mohamed, 20, a student at IUPI and employee for an interfaith organization who remembers all three of the Sudanese boys in middle school as "really into sports, specifically soccer." "There are a few news channels here covering but it really isn't getting attention like the Chapel Hill shooting" he went on to say. Asked whether or not the area has a history of overt racism towards Blacks or Muslims Mohamed recalled, "I've always heard about racist things going on in Fort Wayne, parts of Fort Wayne have a lot of African Americans and African Immigrants."
In a report from The Journal Gazette, Police Chief Garry Hamilton and Public Safety Director Rusty York both said, "We're pretty certain they weren't targeted due to that" after questions about religious implication of the killing and that the house was at that moment a "Party House." According to The Journal Gazette, York also added about the execution style killing, "There could've been a disturbance in the house or an argument of some kind. We just don't know."
Both Alex Rowe and Eidi Mohamed stated that outside of usual prejudice, this type of racial violence is unheard of.
Mustafa Kedio father of Mohamed Taha commented, "Right now I can't say it's a hate crime" and "The Fort Wayne Police Sheriff reported that it wasn't in anyway related to any gang activity."
Kedio recalled just finding out recently that, "Taha had been out of college for the last two semesters because of not being able to pay and in search of work." "I think he was ashamed to tell me, but I would have paid for him." Kedio is a former cab driver of 13 years in Chicago who recently began a labor job at a company called JPI. He insisted "my boy and the other two have never been involved with gangs and they do not have one thing in any of their records."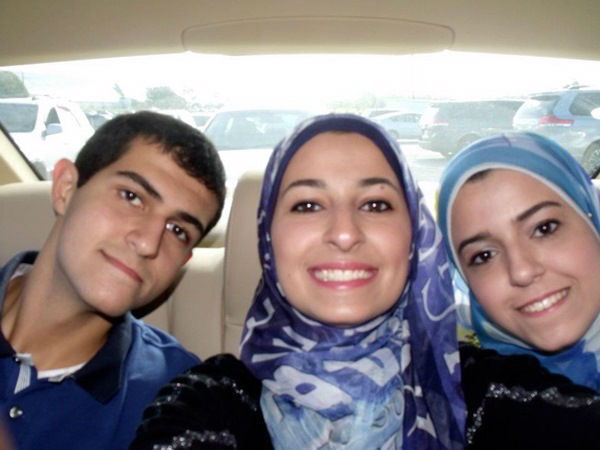 As the story develops it is apparent that it carries the same weight as the Chapel Hill Shooting that initiated the hashtag #OurThreeWinners. The social media campaign erupted virally transcending the internet with Steph Curry paying homage to the hate crime by wearing their names on his game sneakers. On February 10 2015, Deah Shaddy Barakat, Yusor Mohammad Abu-Salha, and Razan Mohammad Abu-Salha were murdered in the same exact fashion as the young men in Fort Wayne.
Ian Maxton, a student living miles away from Fort Wayne agreed that it is "a very diverse yet highly segregated place." "We mostly have robberies gone wrong, jealous lovers, and occasionally gang-related shoot-outs in the city. Never, to my knowledge, anything like this," Maxton continued. Police officials are now working to attain details to a story that has many potential threads running through it.
National media has yet to begin to pry into exactly what has happened but Social Media is asking for a sizable amount of answers.
Inna lilahi wa inna ilayhi rajioon.
Keep supporting MuslimMatters for the sake of Allah
Alhamdulillah, we're at over 850 supporters. Help us get to 900 supporters this month. All it takes is a small gift from a reader like you to keep us going, for just $2 / month.
The Prophet (SAW) has taught us the best of deeds are those that done consistently, even if they are small. Click here to support MuslimMatters with a monthly donation of $2 per month. Set it and collect blessings from Allah (swt) for the khayr you're supporting without thinking about it.