From Myanmar to Mecca | Rohingya Muslims Make Plea at Hajj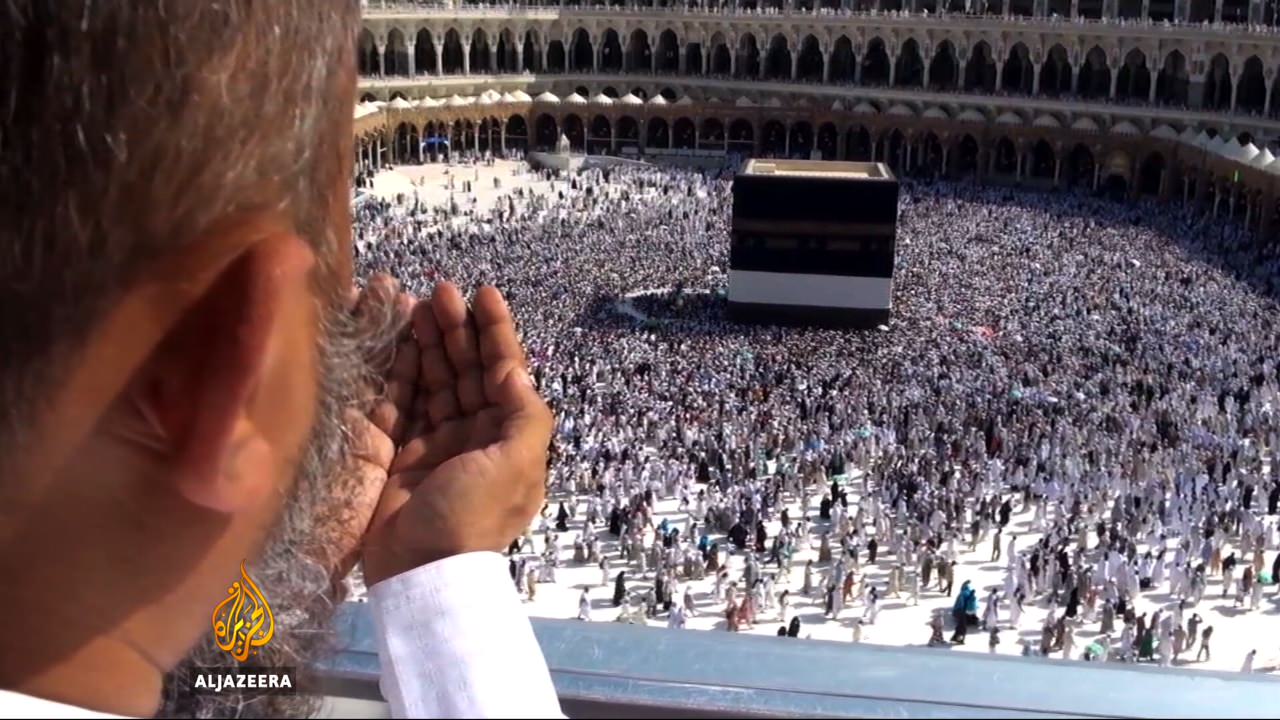 Al Jazeera English correspondent Jamal Elshayyal reports from this year's Hajj on a group of Rohingya Muslims making the pilgrimage.
One pilgrim interviewed said: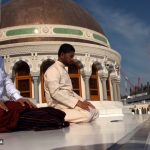 "The problem in Rakhine began in 1962 but it's only now that the world has begun to take notice. There are plenty of stor
The pilgrim says he is praying for help at hajj:ies of suffering in Rakhine. Unfortunately, the suffering is due to the single fact that we are Muslims, and that's why we are oppressed. There are someBuddhists who refuse to accept our differences or allow us to practice our religion.""I pray that the Muslim countries and leaders will do more for the people of Rakhine, and they are able to pressure the president of Myanmar to put an end to the suffering of my people."See full interview here:[youtube=http://www.youtube.com/watch?v=rf17W2L-HiE&feature=plcp]
My Heart Shook In New Zealand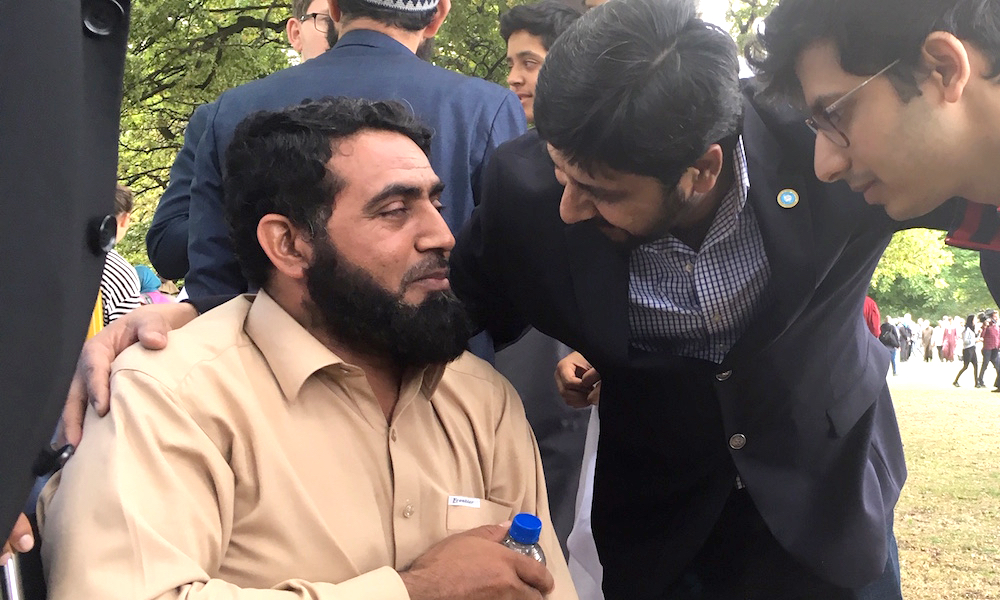 One would imagine that a person would be dead-tired and ready to crash in his bed after a grueling, 36-hour journey from Christchurch, New Zealand to Washington, DC. And I will admit, that was the way I felt. Yet somehow, all my somnolence vanished as soon as my head rested on my pillow and I closed my eyes to rest. A wave of recollections fell over me: memories of the survivors, the emotions they expressed, and their feelings of an uncertain future as they planned their lives after the loss of their family members. These feelings instantly took away all the desire to get rest and sleep. I sit upright now and begin writing this reflection of a once in a lifetime experience- a voyage of grief and hope to Aotearoa- land of the white cloud as the indigenous people call New Zealand.
With lost baggage, long flights and too many connections, at times it seemed unlikely that my eldest son Moaz and I would make it to Jumm'ah and Janazah prayers in Christchurch, New Zealand. But Allah

accepted our prayers so that we could fulfill the guidelines set by our beloved, the Prophet Muhammad

. We were able to fulfill one of the rights of a Muslim over the others; that when he is sick visit him, and when she dies, offer her funeral and be part of her burial.
Hagley Cricket Ground was supposed to have a cricket test match between Bangladesh and New Zealand that Friday. Commentators reckon that it would have been the final day of that test match. But the 22nd of March 2019, brought a much bigger crowd to this world-famous cricket ground than what anyone would have seen on the final day of that test match.
Officials and security directed us towards the VIP area as they wanted to pay respect to the guests who traveled all the way from the USA, Canada, and Australia. The environment of love, solidarity, and respect, coupled with the hijab-clad women standing in solidarity with Muslims in that enormous crowd, created an impact which cannot be articulated by mere words. Every single uniformed female officer was carrying their firearm while donning a hijab; creating a welcoming gesture in a rather somber and gloomy atmosphere.
I do not have the words to thank the leadership of Charity Australia and the Islamic Forum of Australian Muslims (IFAM) for providing us with logistics, facilitating meeting the families of the "shuhudaa" (martyrs) and arranging to visit those injured in the tragedy. ICNA, Helping Hand, and Charity Australia banners highlighting the slogans of "American Muslims stand in solidarity with Victims of Christchurch New Zealand" were the center of attention for thousands of local New Zealanders gathered in solidarity that day. Their hugs, sincere prayers and tearful eyes were the greatest gift that I want to share with everyone reading these reflections.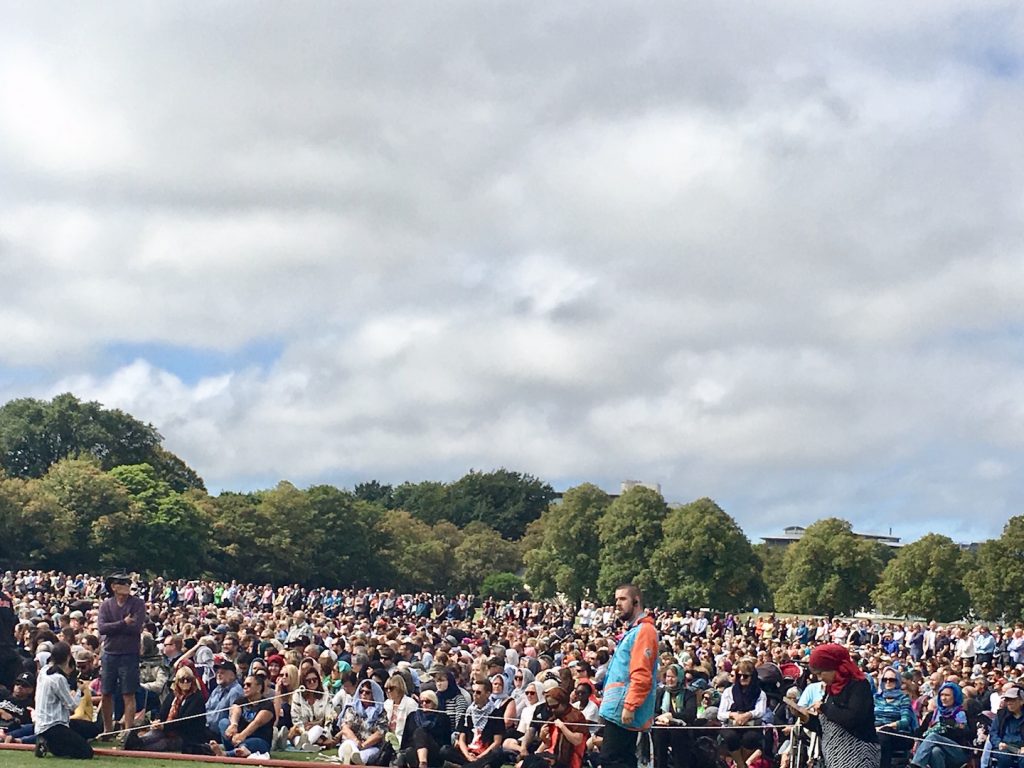 Right after Jumm'ah, the majority of the crowd attended the collective Janazah prayer of 27 of the martyrs. In those emotional moments, I met with the most courageous woman on earth, the wife of 51-year-old Shaheed Naeem and the mother of 21-year-old Talha Naeem, the two spirited souls who gave their lives to save others in the mosque that day. She is one of the strongest women I have ever met. She mentioned that her husband, Naeem, was a person who lived the life of a man of service, always ready to help others. She described Talha as an angel who was too pious and too noble to be away from Jannah too long. We heard similar feelings from Naeem's mother (grandmother of Talha) the next day when we visited their home.
The visit to the home of New Zealand's national soccer team player, Atta Elayyan (33), was not only emotional but also deeply inspiring. Atta lost his life and his father (the founder of Al-Noor Masjid) was severely injured during this brutal and hateful attack. There were several scholars from the United States, including Sheikh Omer Suleiman, in the visit to Atta's home. We could offer nothing to console the brave mother of this shaheed, who greeted us with words of courage and wisdom. We had no words to accompany the tears in our eyes, except prayers for the most noble young man who helped so many in coming close to Allah

.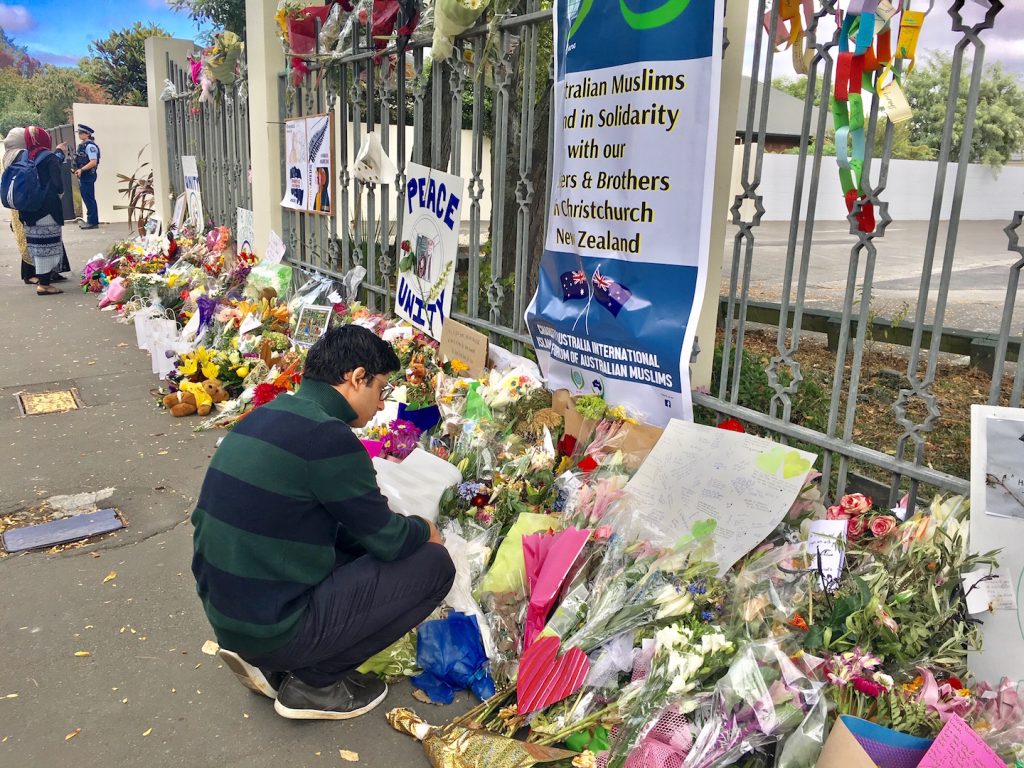 Our visits to Al-Noor Masjid and the Linwood Islamic Center were also filled with memories of love, harmony, and reverence. There was a continuous influx of hundreds of visitors, not only from New Zealand, but also from different countries including, but not limited to, Australia, Fiji, and Canada.  Thousands and thousands of flower bouquets and other items of love were left by these visitors. I was really thrilled to see that local Muslims left many Qur'ans and flyers with basic concepts of Islam and addressing the common misconceptions about Islam for those visiting. I witnessed many people visiting these mosques were taking those Qur'ans and other books with them in order to learn more about Islam.
We also met Mr. Aziz, the unsung hero who repeatedly attacked the killer with different objects including an empty gun —which the killer had discarded. The terrorist fired on Aziz multiple times, but Allah

not only saved him, but he also forced the killer to flee from the Linwood Islamic Center. Mr. Aziz was one of the reasons why the number of casualties in this mosque was only seven, compared to the 43 martyrs in Masjid Al-Noor. We also met certain individuals whom Allah

saved miraculously. A young man showed his trousers fenestrated with holes of bullets but had no signs of injury. The husband and wife who entered the premises of the mosque and only to be showered with a burst of 26 bullets while in their car, leaving it completely destroyed. Yet Allah

saved both of them while they took shelter in their vehicle.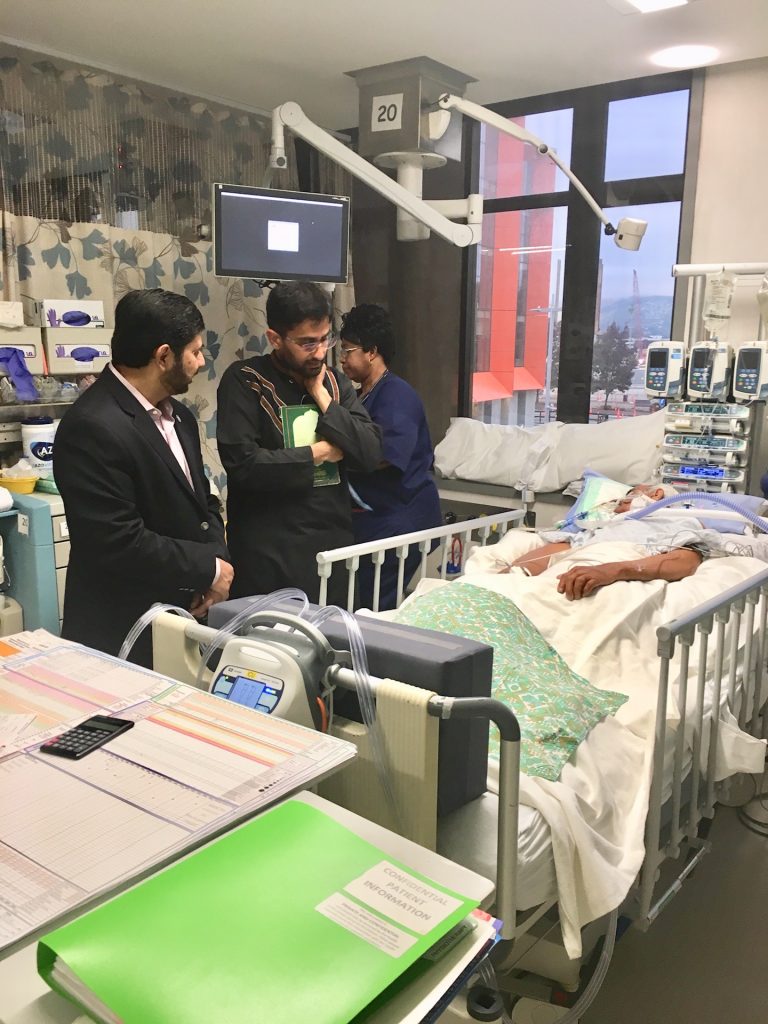 The visit to the hospital's ICU was simply heartbreaking but at the same time increased our resolve and commitment to help these families as much as possible. We encountered a Turkish brother who was in a coma for nine days and met his elderly parents, who spoke to us in the very little English they knew. The only thing which we could understand from their hushed voices was the request for du'a and tears of helplessness in their eyes. The 71-year-old father of a local Pakistani from Hafizabad, who had arrived two weeks ago to visit his son, was now on a ventilator fighting for his life. As a physician who has worked in ICU settings for a long time, I simply did not have enough medical reasoning which could have provided him any words of hope!! Similarly, I was not able to provide any glimmer of hope to a brother from Bangladesh whose wife will never be able to walk again and will be paralyzed for the rest of her life.
While I saw hope and felt resilience from every victim in that hospital, this hospital visit was brutally heartbreaking.
Lastly, I cannot imagine the pain, agony, and helplessness that the father of Mucad Ibrahim must feel after losing his 3-year-old son in his own arms. I gave him the longest hug possible, as he taught the whole world the meaning of Beautiful Sabr (Patience).
After seeing the devastation caused by the terrorist attack, and the work that must still be done to heal the community, Helping Hand USA, ICNA Relief Canada, and Charity Australia have formed an organization called the "Christchurch Family Support Network". The operations have already begun, and our team is on the ground. The first group of mental health professionals with a background in Islamic Integrated counseling are set to leave to provide victims and their families immediate psychological assistance.
We ask Allah

to accept our work, bring healing to the community, protect our brothers and sisters, and accept the shuhadaa' in the highest level of Paradise.
Dr. Mohsin Ansari is the Vice President Islamic Circle of North America (ICNA) and the Chairman of Helping Hand USA (HHRD)
Because Muslims Matter | Honoring The Martyrs Of #Christchurch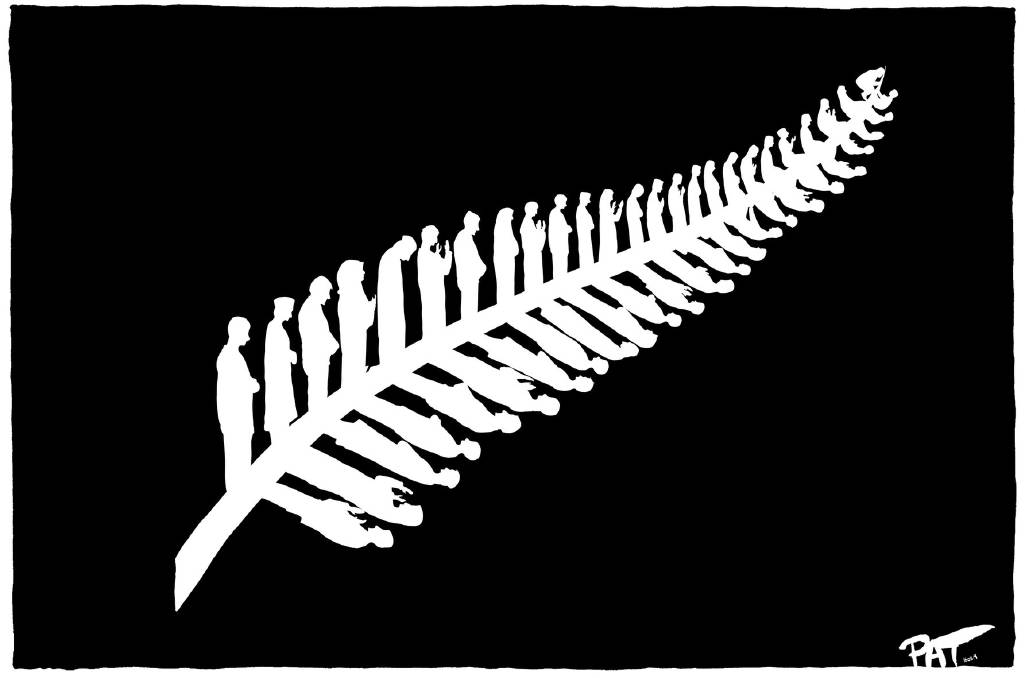 As the days go by, it is easy to forget the names and faces of the people who passed away. The horror of the act eclipses their memories. We do not want that to happen to our brothers and sisters in New Zealand.
اللهُـمِّ اغْفِـرْ لِحَيِّـنا وَمَيِّتِـنا وَشـاهِدِنا ، وَغائِبِـنا ، وَصَغيـرِنا وَكَبيـرِنا ، وَذَكَـرِنا وَأُنْثـانا. اللهُـمِّ مَنْ أَحْيَيْـتَهُ مِنّا فَأَحْيِـهِ عَلى الإِسْلام ،وَمَنْ تَوَفَّـيْتَهُ مِنّا فَتَوَفَّـهُ عَلى الإِيـمان ، اللهُـمِّ لا تَحْـرِمْنـا أَجْـرَه ، وَلا تُضِـلَّنا بَعْـدَه
Allaahum-maghfir lihayyinaa, wa mayyitinaa, wa shaahidinaa, wa ghaa'ibinaa, wa sagheerinaa wa kabeerinaa, wa thakarinaa wa 'unthaanaa..
O Allah forgive our living and our dead, those who are with us and those who are absent, our young and our old, our menfolk and our womenfolk… [7]
Grief and Giving Survivors Meaning After Attacks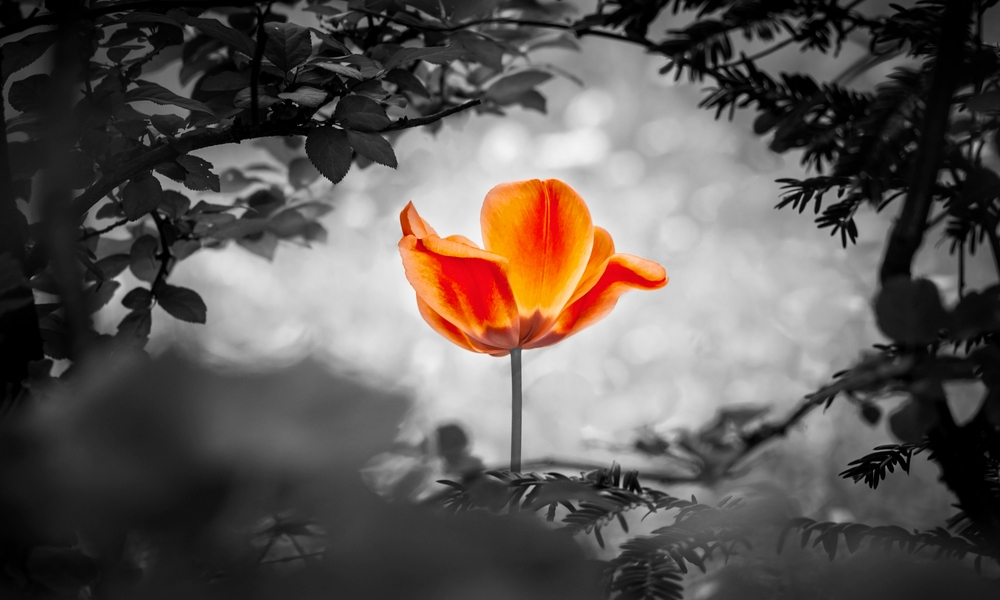 "Ummati, Ummati.." – Prophet Muhammad,

. 
Most Muslims collectively gasped in horror for the victims of the attacks in New Zealand the instant they heard of the news. As for the families, their lives have been ripped apart, and we felt their pain with them. Women have become widows. Children have become orphaned. As most victims were men, many of them fathers, now women will have to raise their children alone, and the children will have to grow up without the protection that only a parent can provide.
When my father passed away, I remember the initial stage of shock, which is usually when the family is surrounded by people. For some, the company will be unbearable, because it is a result of the loss of the one special person who was taken away. But when the company starts to dwindle, the emptiness closes in around the family, and the loss feels more pronounced than ever before. This is what I grieve for. For some of us, it takes years for the feeling of grief to feel more manageable.
Unfortunately, when someone has experienced something as violently traumatic event such as a mass shooting, they cannot cope with the Post Traumatic Stress Disorder. I felt a sense of foreboding when I read of one of the surviving victims of the New Zealand shooting felt "survivors guilt," because his father and brother were killed in front of him.
Just yesterday, I was horrified to read of the news of the suicides of two survivors from the Parkland, Florida school shooting. and imagining the state of their parents took the wind out of me. 
Most people who experience trauma do not die by suicide, but it does increase their risk, said April Foreman, a psychologist on the board of directors for the American Association of Suicidology. Knowing someone who has died by suicide also heightens one's risk, she said.

"We know this is a rare, but complex reaction to trauma," she said.- News Times
Then we hear about the suicide of the Sandy Hook father. 
Richman's daughter Avielle and 19 of her classmates were killed Dec. 14, 2012, when a gunman opened fire at Sandy Hook Elementary School in Newtown, Conn. Soon after, Richman and Avielle's mother, Jennifer Hensel, both scientists, founded the Avielle Foundation: Preventing Violence & Building Compassion, a nonprofit that aims to prevent violence through brain research.

The foundation said in a statement Monday that Richman's death "speaks to how insidious and formidable a challenge brain health can be and how critical it is for all of us to seek help for ourselves, our loved ones and anyone who we suspect may be in need."- Washington Post
I pray that this is not the case for the families of the deceased, and they are able to see the beauty in God's Plan since their loved ones are resting in an Eternal Abode with the best of people now.  
Imam Gamal Fouda, who gave the sermon in New Zealand a week after the shooting, mentioned a verse of the Quran, "Do not say about those who are killed in the way of Allah, 'They are dead.' Rather, they are alive, but you perceive it not. They are alive rejoicing with their Lord."
I started sobbing when I heard that verse. It is such an appropriate way to give a grieving person some peace and meaning when they are grappling with loss. We must remember that death is only a passage into the next life, and if we are lucky, that death will be an honorable one. For some, it will definitely be strange to hear that this kind of death is almost enviable to most Muslims. A clean slate- all sins wiped clean, because they died while praying, on Friday, the holiest of days, and during Jummah, the prayer that is said to wipe our sins clean from the previous week's sins. They died beside their brothers and sisters in Islam. They died protecting each other.
My husband said in Urdu, "Allah Ta'la nay unsay bohot baraa kaam liya," which translates roughly into, "God Used them for great work", that the taking of their lives was a favor to the Ummah of Muhammad

. But in return, not only did they achieve Paradise for something they did not even see coming or bring about, but their martyrdom received some of the largest outpourings of love and respect from the non-Muslim community! Their deaths were the concrete proof about how targeted Muslims are by hate groups, and hated by racist and intolerant people.
On the Day of Judgment, everyone- mothers, children, fathers, brothers, and sisters, including all of the Prophets, from Adam

to Jesus

will all be worried about themselves, and all of the sins that they have to be taken account for in front of God. Mankind will go from prophet to prophet, and they will all say, "Nafsi, nafsi," or "Myself, myself."
But then, all mankind will go to Prophet Muhammad peace be upon him, who will say, "Ummati, Ummati." My Ummah, My Ummah.
https://muslimmatters.org/2017/11/15/a-new-reality-responding-to-suicide/
https://muslimmatters.org/2016/03/09/what-every-muslim-ought-to-know-about-suicide/
To reach the National Suicide Prevention Lifeline, call 1-800-273-TALK (8255). You can also text a crisis counselor by messaging 741741.