What Is The Crescent Directive?
By: Khurram Dara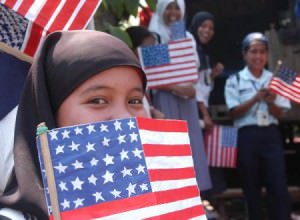 As American Muslims, we find ourselves in a tough situation. Islam has never been under more scrutiny. Our image is tainted and our efforts to change our image thus far have been ineffective. More importantly, time is running out. Continued acts of violence and terrorism perpetrated by Muslims and growing concern among Americans about the religion that seems to be at the forefront of it all, has spurred a national forum on whether Islam, as a religion, fosters intolerance, hate, and violence.
This is a strategy proposed by an American Muslim for American Muslims. It is a strategy that American Muslims should employ, if it is the case that we wish to combat negative stereotypes and perceptions about Islam. If you do not think this is important (even though it is), then this is not for you. But if you have genuine concern about the image of Islam in America and have the foresight to picture what life could be like for us if there is another terrorist attack against America, then this is your handbook. The Crescent Directive explains how we can revamp some of the negative perceptions of American Muslims. It's the story of how PTA meetings, Thanksgiving dinner, and Little League baseball, with the help of Allah, can save the image of Islam in America.
It has several parts. First, we start with how the question about Islam has evolved over the last 10 years. After we narrow in on what the question is now, we discuss what our answers have been, and why they are not effective long-term solutions. Following that, we establish assumptions and outline the strategy of The Crescent Directive. The strategy will include a variety of specific, minor, and at times, seemingly facetious recommendations on changes we American Muslims can make in our everyday lives. The last section is an explanation of how these recommendations will change the image of Islam and closes with a few concerns and caveats.
To download the entire version of The Crescent Directive (for free), click here: you must have Kindle software. If you do not have a Kindle device you can download Kindle for Mac , Kindle for PC , or the Kindle app for your smartphone all free of charge for Muslimmatters readers til 3:00 a.m. EST  TONITE.