Lunar Eclipse Today! Here is what to do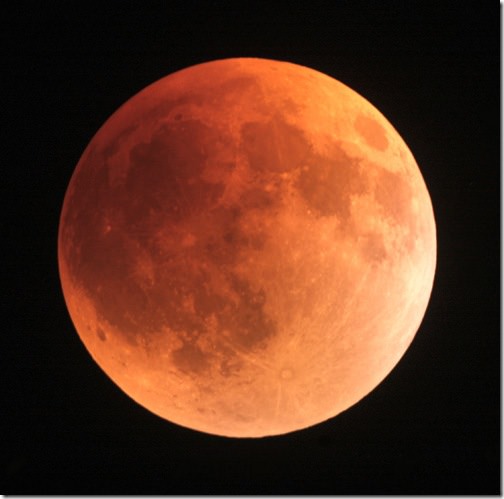 A total lunar eclipse occurs when the Earth passes between the sun and the moon, casting the moon completely in shadow. The eclipse will start at around 7:45 a.m. EST (4:45 a.m. PST, 1245 GMT), when the shadow of the moon inches across the lunar disk.
The celestial show will be visible from parts of North America, with those in the western portions of Canada and the United States particularly well placed for the event. People in Alaska, Hawaii, Australia, New Zealand, and central and eastern Asia should also be able to catch sight of the reddened moon. (Space.com)
Those who are able to see the eclipse should perform the special Sunnah prayer, known as Salat-al-Kusuf.
Please read this previous MM article to remind yourself of the significance of this celestial event, and what the prayer entails.
This is a wonderful opportunity to engage in a prayer that is possible only a few times in your life. So depending on which side of the globe you are on take the time out for this prayer.
For more info: