A tribute to the Bosnian Srebrenica Martyrs-on the arrest of Serbian General Ratko Mladic

Ratko Mladic was arrested in Serbia, he led the armed forces of the Bosnian Serbs during the Bosnian War. Accused of ordering Europe's worst massacre since World War II, he was the world's most wanted fugitive for the atrocities committed during the conflict . He faces genocide charges over the killing of about 7,500 Bosnian Muslim men and boys at Srebrenica in 1995. After spending 16 years on the run, he was found in the village of Lazarevo, about 80km (50 miles) north of Belgrade, living under the assumed name, Milorad Komodic.
"For all those years this monster was hidden by Serbia and they knew where he was," she said. "Now they are handing him over to justice. Well, better late than never. But I'm afraid of another trial without a verdict." a victim who lost all her male family members in the massacre.
There may be political reasons for his capture at this time as the NYT reports Mladic Arrest Opens Door to Serbia's Long-Sought European Union Membership. This is a blog entry at King's Of War (Department of War Studies, King's College London) :Mladic: the price of EU membership.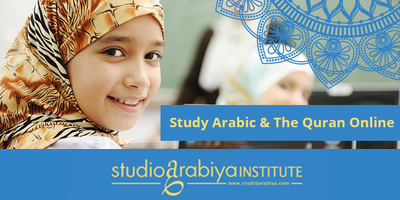 From the New YorkTimes:
With video cameras capturing the moment, Gen. Ratko Mladic's bodyguards handed out chocolates to Bosnian Muslim children, promising terrified women that the violence was over."No one will be harmed," the Bosnian Serb commander said on July 12, 1995, gently patting a young boy on the head. "You have nothing to fear. You will all be evacuated."  As he spoke, thousands of his soldiers formed a vast cordon around the town of Srebrenica, a United Nations protected "safe area" that had just fallen to General Mladic's forces. Over the next 10 days, his soldiers hunted down, captured and summarily executed 8,000 men and boys from the town. Women were raped. And pleas for restraint from the international community were mocked.
Allahum maghfir lihayyina, wa mayyitinaa, wa shaahidina, wa ghaa-'ibina, wa sagheerina, wa kabeerina, wa dhakarrina wa unthana. Allahumma man ahyaitahu mina faahyihi 'alal Islami wa man tawaf-faytahu mina fatawaffahu 'alal imani. Allahumma la tahrima arjahu wa la tudhillana ba'dahu
This is a great historical fictional piece written by Brother Amad more than a decade ago, when the Bosnian genocide was ongoing at its apex, his comments from a post in 2008 strike harder in 2011:
We have to be mindful of  history. People don't become animals overnight. There is a slow and systematic process of brainwashing and fear-mongering.Do we think that Serbs or the German Nazis or the Russian army in Chechnya or the Gujarati Hindus became beasts overnight? No, rather, the process of inculcating hate and bias kept on going for years, decades and eventually when the opportunity came, this hatred was unleashed. Why is this relevant? What is happening in America, in terms of Islamophobia, is not at the proportion of Nazi Germany or other centers of pre-genocide. But, it is a slow process. And we cannot let that hate reach such a boiling point, such that when there is an opportunity or an incident that sparks anti-Muslim sentiment; that this hatred isn't suddenly unleashed upon Muslims in America. If we don't stop this train of Islamophobia, in American, and worse in Europe, then we will be left to wonder later on what happened!!
_______________________________________
The stars and the moon were in their hideout- the night was very dark indeed. A grim sense of fear lurked around every soul that dared to walk upon the desolated street.
He stepped out of his devastated house onto the rubble that welcomed him— the rubble that once was an attractively adorned street. A chilled, hideous wind greeted his snow—white face. He knew it, everyone did— no mortal being was safe on this hell on earth. He screwed his dark muffler over his naked ears and started to walk briskly.
The cruel silence of the darkness was brutally shattered by the familiar sound of gun shots and then a dying scream.Now him, next me- he contemplated. But this thought had long ceased to disturb him, let alone scare him. The plain truth was that there was no escape, no optimism; the future was as dead as the land beneath the remains of the shoes he was wearing. He knew one thing though— the land could become alive if there was rain. But then again, there was no rain in sight. Clouds had long forgotten the way to this forbidden land. Tears streamed out of his jaded eyes. They surprised him- he was quite sure that they too had deserted him. He wiped them off with his scarred hands.
Almost suddenly, pictures of the pre-war period flashed in front of his damp eyes:
The streets lights flashing, couples and families, hand in hand, strolling around the glittering shops with their decorated showrooms. There was no fear, a hand shake here and there, a hug, a smile, a petty argument… it was beautiful.
He smiled, then laughed and finally cried. Maybe he couldn't recognize emotion any more, it all seemed the same now. He did recognize though that his life was a hapless journey; a trip through hell into the grapples of death and probably as futile as the dried leaf that falls down and never gets up.
The damned wind seemed to get cooler every minute. Or maybe his tattered clothes had given up on him. After all, the world had given up on his homeland. After all, the world had been reduced to being mere spectators to yet another genocide. After all, they had other more important things to deal with. After all, after all…
The man dragged on. He stumbled over dead flesh. Part of a cat lay spluttered in front of him. "Those beasts, ba**rds didn't even leave the cat alive," he mumbled. Of course they didn't; cats were just animals but humans. He changed his mind…we are animals too. He kicked away the intruding creature with a loud thud. No, he wasn't always so insensitive. He had just grown out it. In fact, he had grown out of many other feelings, too, like love for instance. They were just old traditions that everybody had to grow out of. Honestly, most already had.
Lost in paradoxical thoughts, he came across a dried up well, a preserved 'antiquity'. He remembered how people had crowded around it, throwing away their coins, wishing for so many things. How stupid, he thought. If only they had known better, they'd spend their money elsewhere. If only it wasn't a wishing well, if only it had some fortune in it, like oil perhaps…The thought amused him but he didn't smile. It just seemed so honest, so really true. He buried his eyes in his hands and went back…
It was eight in the evening and he had just come back home after a hard, laborious day. Not that he was the only one who worked hard. Back then everybody did but at least everyone was allowed to live. His wife had just cooked the daily rice and beans. Life was difficult and ends barely met. Suddenly, his daughter barged into the room and instinctively he realized how beautiful she had become- his little girl had flowered into a beautiful woman. He held her close and wept. I

t was a hard life, if only he could give his daughter more… His son followed in next and they came together for a big bear hug. This had become a daily ritual, a sort of family endearment and how sure he was that his strength lay in this. They sat down for food and gobbled down their inadequate daily rations but they were happy to be alive, to be together. No one complained and this hurt him more. Sometimes, he wished that they would argue, that they would be angry, but like his other wishes; these too vanished into thin air.
He shook his head to disperse the snow that had collected over it and wiped off his tears. Suddenly, he started running, fell down and then sprinted again. But he knew that it would catch him, it always did. Surely, the pictures swept in front of him and he became witness to yet another hallucination.
It was eight in the evening and he had just come home. He heard the sound of loud barking and before he had time to make sense of it, a sharp blow hit across his forehead and he crashed down. Adem woke up to a nightmare— only that he wasn't sleeping. He was tied to the door. His daughter lay in the bed in front of him, she was stark naked. He closed his eyes and screamed and cried.

A tight slap hit across his face. It opened his eyes and forced him to witness. The soldier climbed into the bed, encouraged on by fits of laughter and cheers. Adem looked on in disbelief. He had stopped screaming. The man raped his daughter. She wept, begged for mercy, begged for help…The dogs had started to bark even louder and their barking seemed to be drowning her voice and her strength. Adem wished for respite, wished for death. He'd gladly accept either. Moments later, another soldier entered the scene and repeatedly raped his daughter. Adem fainted. Not much later, he was awakened by boiling water poured over his head but it didn't hurt at all. Physical pain seemed so minute…

This time his wife was the centerpiece. Besides her lay his daughter, apparently dead. His wife was screaming too but Adem didn't flinch, he didn't cry. He watched quietly as his wife became another toy for the animals. Next his son was brought in. It was a procession of death and he was the chief guest. The little child's hands were placed on the table and severed, one by one.

The child had fainted after the first blow but the savages systematically continued to mutilate him, one bit at a time. The remains of the innocent human beings were gathered and then thrown in front of the beasts' beasts. Throughout the ordeal, Adem had fainted several times but the butchers made sure that he didn't miss any of the action. They didn't kill him, though. It was too easy an escape.

Adem was now screaming and hammering his head into the barren ground. He kicked, he shouted, he cried…Why couldn't these thoughts leave him alone? He raised his hands to the heavens and begged for mercy.
The mirage of his thoughts had barely subsided when he heard Serb words behind him.
He smiled and looked back.
A shot whizzed past his ear but the second one was more accurate.
The old man fell down with a thud.
He was dead and so too seemed hope.
-By Amad Shaikh
---
For background information and eye-witness accounts, pls visit these links:
My Heart Shook In New Zealand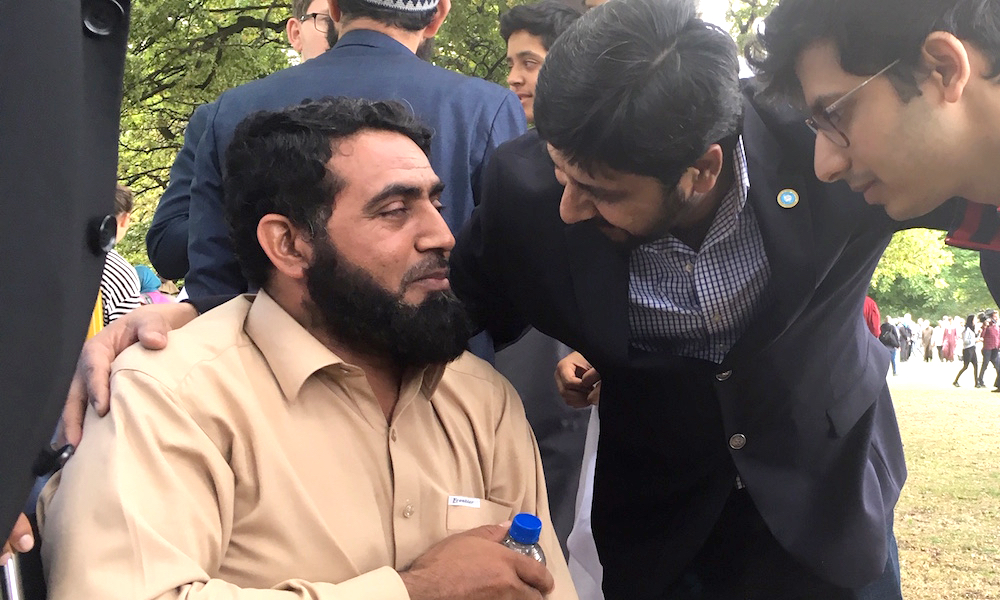 One would imagine that a person would be dead-tired and ready to crash in his bed after a grueling, 36-hour journey from Christchurch, New Zealand to Washington, DC. And I will admit, that was the way I felt. Yet somehow, all my somnolence vanished as soon as my head rested on my pillow and I closed my eyes to rest. A wave of recollections fell over me: memories of the survivors, the emotions they expressed, and their feelings of an uncertain future as they planned their lives after the loss of their family members. These feelings instantly took away all the desire to get rest and sleep. I sit upright now and begin writing this reflection of a once in a lifetime experience- a voyage of grief and hope to Aotearoa- land of the white cloud as the indigenous people call New Zealand.
With lost baggage, long flights and too many connections, at times it seemed unlikely that my eldest son Moaz and I would make it to Jumm'ah and Janazah prayers in Christchurch, New Zealand. But Allah

accepted our prayers so that we could fulfill the guidelines set by our beloved, the Prophet Muhammad

. We were able to fulfill one of the rights of a Muslim over the others; that when he is sick visit him, and when she dies, offer her funeral and be part of her burial.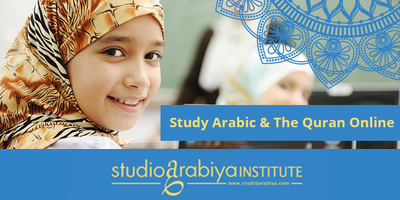 Hagley Cricket Ground was supposed to have a cricket test match between Bangladesh and New Zealand that Friday. Commentators reckon that it would have been the final day of that test match. But the 22nd of March 2019, brought a much bigger crowd to this world-famous cricket ground than what anyone would have seen on the final day of that test match.
Officials and security directed us towards the VIP area as they wanted to pay respect to the guests who traveled all the way from the USA, Canada, and Australia. The environment of love, solidarity, and respect, coupled with the hijab-clad women standing in solidarity with Muslims in that enormous crowd, created an impact which cannot be articulated by mere words. Every single uniformed female officer was carrying their firearm while donning a hijab; creating a welcoming gesture in a rather somber and gloomy atmosphere.
I do not have the words to thank the leadership of Charity Australia and the Islamic Forum of Australian Muslims (IFAM) for providing us with logistics, facilitating meeting the families of the "shuhudaa" (martyrs) and arranging to visit those injured in the tragedy. ICNA, Helping Hand, and Charity Australia banners highlighting the slogans of "American Muslims stand in solidarity with Victims of Christchurch New Zealand" were the center of attention for thousands of local New Zealanders gathered in solidarity that day. Their hugs, sincere prayers and tearful eyes were the greatest gift that I want to share with everyone reading these reflections.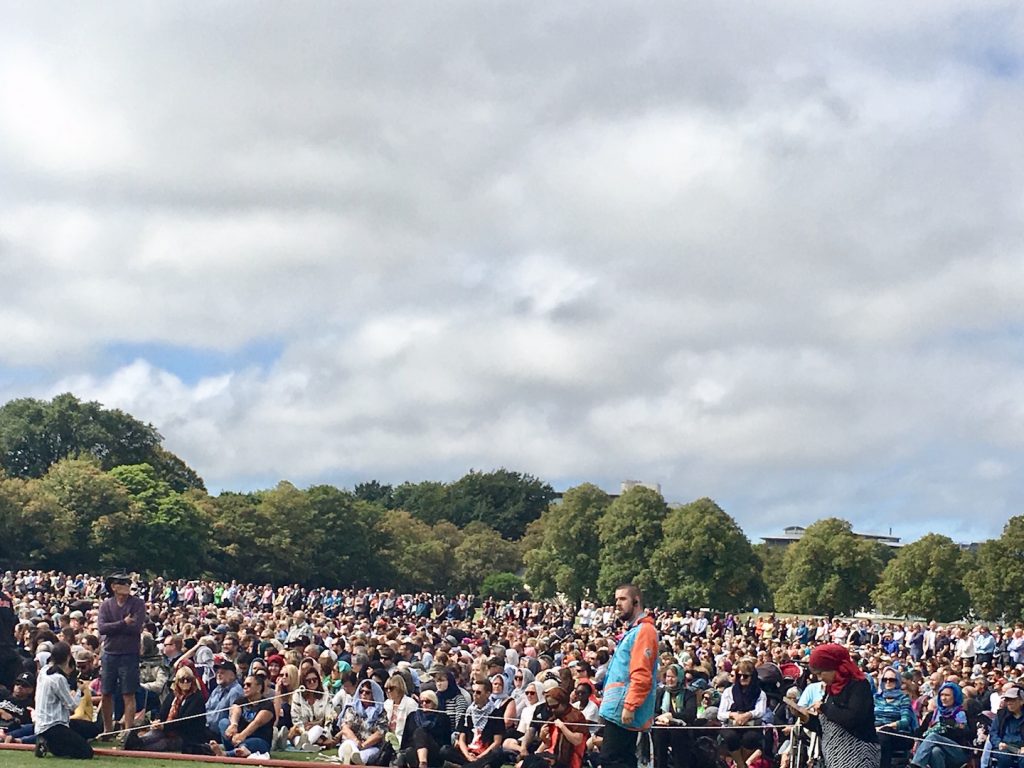 Right after Jumm'ah, the majority of the crowd attended the collective Janazah prayer of 27 of the martyrs. In those emotional moments, I met with the most courageous woman on earth, the wife of 51-year-old Shaheed Naeem and the mother of 21-year-old Talha Naeem, the two spirited souls who gave their lives to save others in the mosque that day. She is one of the strongest women I have ever met. She mentioned that her husband, Naeem, was a person who lived the life of a man of service, always ready to help others. She described Talha as an angel who was too pious and too noble to be away from Jannah too long. We heard similar feelings from Naeem's mother (grandmother of Talha) the next day when we visited their home.
The visit to the home of New Zealand's national soccer team player, Atta Elayyan (33), was not only emotional but also deeply inspiring. Atta lost his life and his father (the founder of Al-Noor Masjid) was severely injured during this brutal and hateful attack. There were several scholars from the United States, including Sheikh Omer Suleiman, in the visit to Atta's home. We could offer nothing to console the brave mother of this shaheed, who greeted us with words of courage and wisdom. We had no words to accompany the tears in our eyes, except prayers for the most noble young man who helped so many in coming close to Allah

.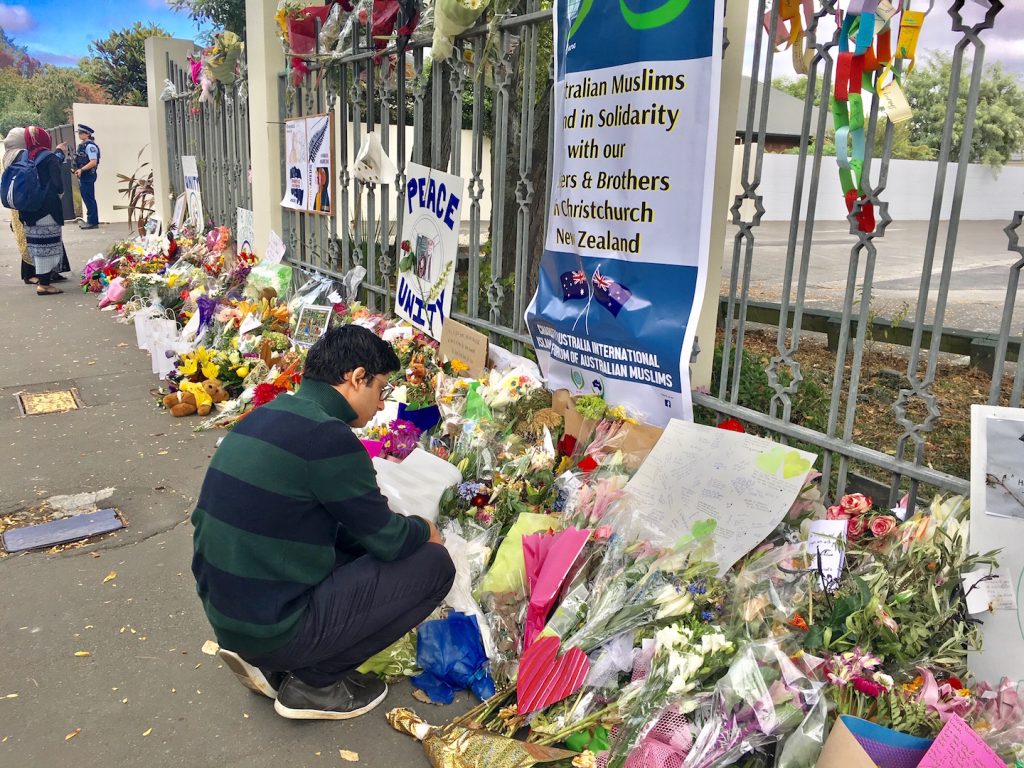 Our visits to Al-Noor Masjid and the Linwood Islamic Center were also filled with memories of love, harmony, and reverence. There was a continuous influx of hundreds of visitors, not only from New Zealand, but also from different countries including, but not limited to, Australia, Fiji, and Canada.  Thousands and thousands of flower bouquets and other items of love were left by these visitors. I was really thrilled to see that local Muslims left many Qur'ans and flyers with basic concepts of Islam and addressing the common misconceptions about Islam for those visiting. I witnessed many people visiting these mosques were taking those Qur'ans and other books with them in order to learn more about Islam.
We also met Mr. Aziz, the unsung hero who repeatedly attacked the killer with different objects including an empty gun —which the killer had discarded. The terrorist fired on Aziz multiple times, but Allah

not only saved him, but he also forced the killer to flee from the Linwood Islamic Center. Mr. Aziz was one of the reasons why the number of casualties in this mosque was only seven, compared to the 43 martyrs in Masjid Al-Noor. We also met certain individuals whom Allah

saved miraculously. A young man showed his trousers fenestrated with holes of bullets but had no signs of injury. The husband and wife who entered the premises of the mosque and only to be showered with a burst of 26 bullets while in their car, leaving it completely destroyed. Yet Allah

saved both of them while they took shelter in their vehicle.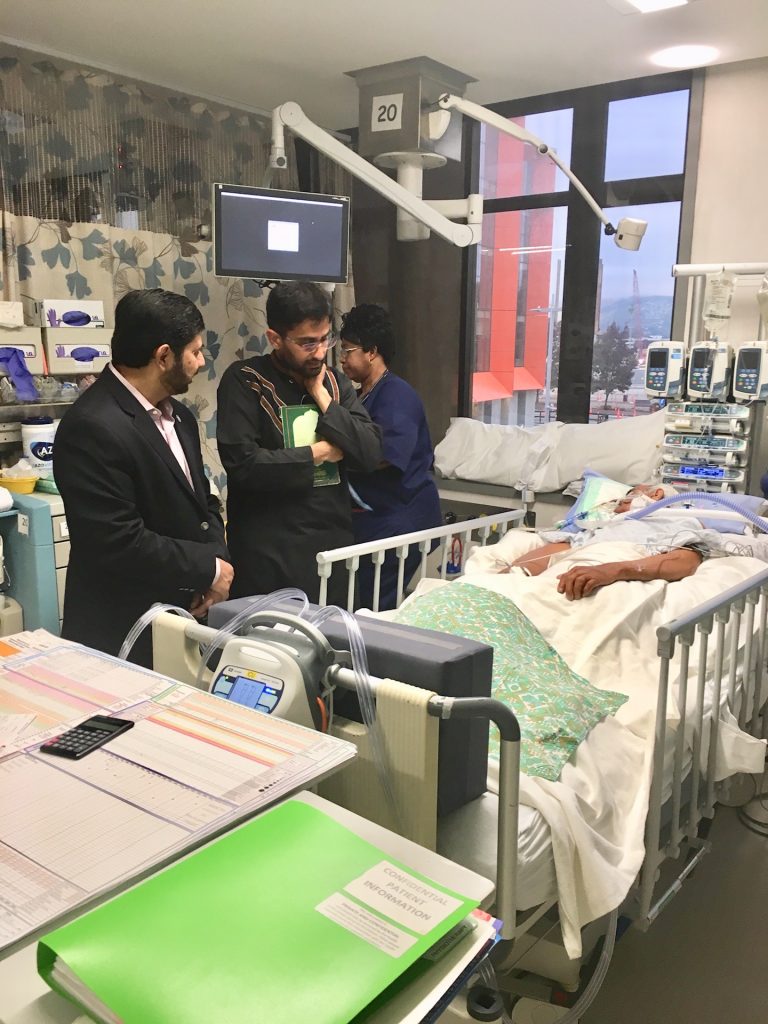 The visit to the hospital's ICU was simply heartbreaking but at the same time increased our resolve and commitment to help these families as much as possible. We encountered a Turkish brother who was in a coma for nine days and met his elderly parents, who spoke to us in the very little English they knew. The only thing which we could understand from their hushed voices was the request for du'a and tears of helplessness in their eyes. The 71-year-old father of a local Pakistani from Hafizabad, who had arrived two weeks ago to visit his son, was now on a ventilator fighting for his life. As a physician who has worked in ICU settings for a long time, I simply did not have enough medical reasoning which could have provided him any words of hope!! Similarly, I was not able to provide any glimmer of hope to a brother from Bangladesh whose wife will never be able to walk again and will be paralyzed for the rest of her life.
While I saw hope and felt resilience from every victim in that hospital, this hospital visit was brutally heartbreaking.
Lastly, I cannot imagine the pain, agony, and helplessness that the father of Mucad Ibrahim must feel after losing his 3-year-old son in his own arms. I gave him the longest hug possible, as he taught the whole world the meaning of Beautiful Sabr (Patience).
After seeing the devastation caused by the terrorist attack, and the work that must still be done to heal the community, Helping Hand USA, ICNA Relief Canada, and Charity Australia have formed an organization called the "Christchurch Family Support Network". The operations have already begun, and our team is on the ground. The first group of mental health professionals with a background in Islamic Integrated counseling are set to leave to provide victims and their families immediate psychological assistance.
We ask Allah

to accept our work, bring healing to the community, protect our brothers and sisters, and accept the shuhadaa' in the highest level of Paradise.
Dr. Mohsin Ansari is the Vice President Islamic Circle of North America (ICNA) and the Chairman of Helping Hand USA (HHRD)
Because Muslims Matter | Honoring The Martyrs Of #Christchurch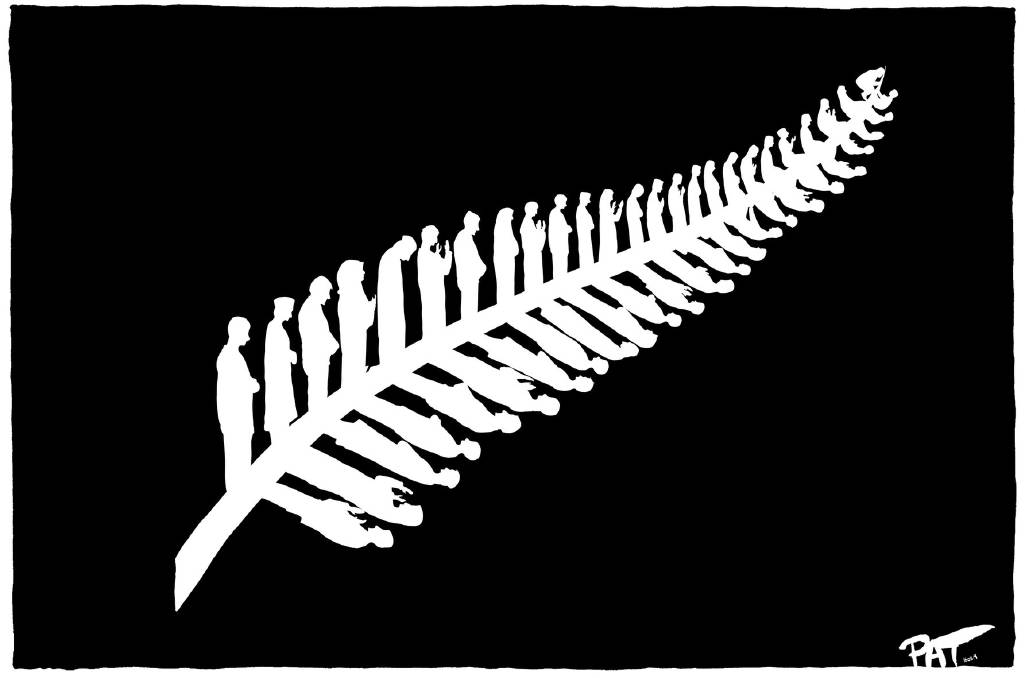 As the days go by, it is easy to forget the names and faces of the people who passed away. The horror of the act eclipses their memories. We do not want that to happen to our brothers and sisters in New Zealand.
اللهُـمِّ اغْفِـرْ لِحَيِّـنا وَمَيِّتِـنا وَشـاهِدِنا ، وَغائِبِـنا ، وَصَغيـرِنا وَكَبيـرِنا ، وَذَكَـرِنا وَأُنْثـانا. اللهُـمِّ مَنْ أَحْيَيْـتَهُ مِنّا فَأَحْيِـهِ عَلى الإِسْلام ،وَمَنْ تَوَفَّـيْتَهُ مِنّا فَتَوَفَّـهُ عَلى الإِيـمان ، اللهُـمِّ لا تَحْـرِمْنـا أَجْـرَه ، وَلا تُضِـلَّنا بَعْـدَه
Allaahum-maghfir lihayyinaa, wa mayyitinaa, wa shaahidinaa, wa ghaa'ibinaa, wa sagheerinaa wa kabeerinaa, wa thakarinaa wa 'unthaanaa..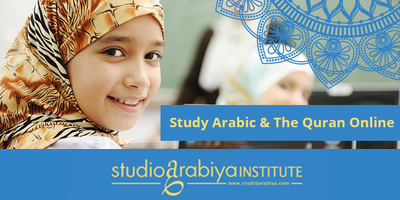 O Allah forgive our living and our dead, those who are with us and those who are absent, our young and our old, our menfolk and our womenfolk… [7]
Shaykh Yahya Adel Ibrahim's Message in the Wake of the #ChristChurchMosqueShooting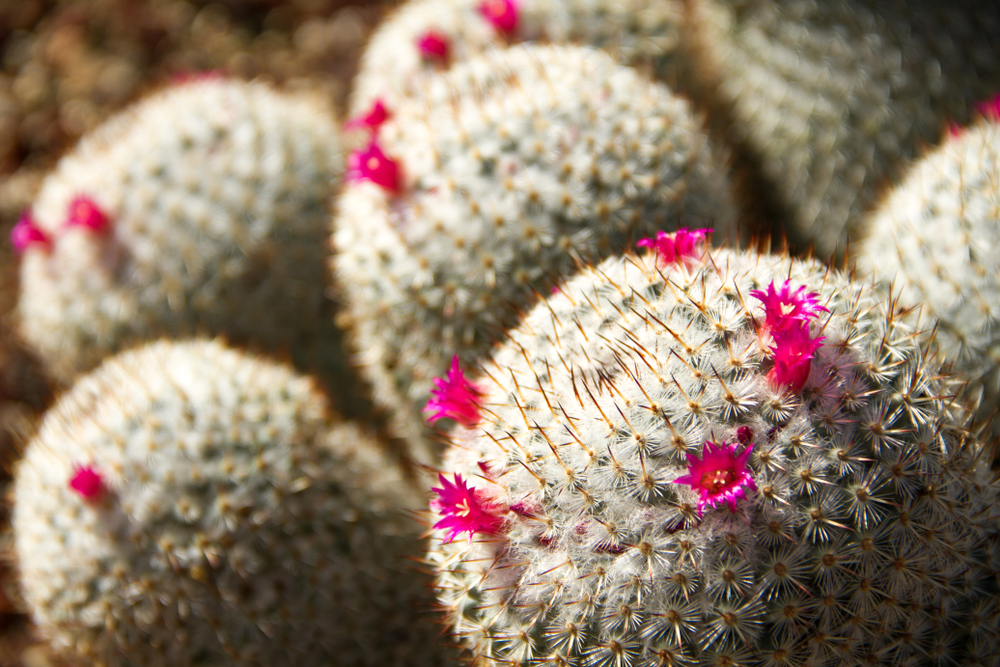 We offer our condolences to our Muslim brothers and sisters in New Zealand and to all Kiwis. We feel your pain. We see your tears. We hear your cries and we mourn with you. The Ummah is with you- Editor's note