Why Yasir Qadhi Wants to Talk About Jihad
Andrea Elliot, a Pulitzer Prize winning journalist, of the New York Times, has been following Shaykh Yasir Qadhi for the past year. Here are highlights from her 11- page magazine feature on him, his students, the need for discussions about jihad.  The article will appear in print this Sunday in NYT.
(a.elliott-reporter@nytimes.com)
Beyond the gothic confines of Yale, he was becoming one of the most influential conservative clerics in American Islam, drawing a tide of followers in the fundamentalist movement known as Salafiya. Raised between Texas and Saudi Arabia, he seemed uniquely deft at balancing the edicts of orthodox Islam with the mores of contemporary America. To many young Muslims wrestling with conflicts between faith and country, Qadhi was a rock star. To law-enforcement agents, he was also a figure of interest, given his prominence in a community considered vulnerable to radicalization. Some officials, noting his message of nonviolence, saw him as an ally. Others were wary, recalling a time when Qadhi spouted a much harder, less tolerant line. On this night, however, it was Qadhi's closest followers who were questioning him.
"I want to be very frank here," Qadhi said, his voice tight with exasperation. "Do you really, really think that blowing up a plane is Islamic? I mean, ask yourself this."None of the students defended the plot, but some sympathized with the suspect, said several students who participated in the call, one of whom provided a recording to The Times. Was it not possible, they asked, that he had been set up? And how could they trust the F.B.I. after all they experienced — the post-9/11 raids, the monitoring of mosques, the sting operations aimed at Muslims? A few went as far as to say that they could not turn against a fellow Muslim who was trying to fight the oppressive policies of the United States.
Qadhi paced the worn, gray carpet. "There were even Muslims on that plane!" he said. "I mean, what world are you living in? How angry and overzealous are you that you simply forget about everything and you think that this is the way forward?"
Yasir Qadhi-The American Cleric
To young, conservative Muslims, Yasir Qadhi is one of the most influential clerics in America. The 36-year-old Houston native has preached before tens of thousands of Muslims, drawing a strong following on Facebook and Twitter. Law-enforcement agents have also tracked his rise among a subset of Muslims considered vulnerable to radicalization. After a former student tried to blow up a plane, Qadhi found himself caught between a suspicious government and a young following he could lose.
The son of Pakistani professionals, Qadhi shares a meal during the holy month of Ramadan with his family. Todd Heisler/The New York Times
East to West
Qadhi was raised between Texas and Saudi Arabia, where, after college, he studied Islamic theology.  …He drilled into Salafiya with a discipline that defied his adolescence. At a retreat in Boulder, Colo., some of Qadhi's friends skipped out to go fishing. When they returned, Qadhi refused to share his notes. "It was very clear that this guy was going to become something and we weren't," said one of the friends, Amad Shaikh.
At 30, he returned to the United States to pursue a doctorate in Islamic studies at Yale University. He now lives in the suburbs of Memphis, where he juggles a teaching job with a demanding schedule as an international preacher.  Qadhi's platform is the AlMaghrib Institute, which offers seminars in Islamic theology in North America and Europe. The institute represents an ultraconservative movement known as Salafiya, which Qadhi has rebranded "orthodox with a capital O."
Qadhi did not always preach tolerance. During his time in Saudi Arabia, he was immersed in a hard-line world, spouting rhetoric he now regrets.  In 2001, Qadhi engaged in anti-Semitic rhetoric, saying at a conference in London that "Hitler never intended to mass-destroy the Jews."
Qadhi and other American Muslim clerics pray at the Dachau concentration camp in Poland last August;
he talks to Rabbi Jack Bemporad during the trip. Tyler Hicks/The New York Times
Looking back, Qadhi said he fell down a slippery slope where criticism of Israel gave way to attacks on Jews. Beneath the vitriol, he said, was a sense of victimization — that non-Muslims were to blame for the afflictions of the Muslim world. "When you're young and naïve, it's easier to fall prey to such things," said Qadhi, who publicly recanted years later. Last August, Qadhi joined a delegation of American Muslim clerics, government officials and rabbis on a visit to the Auschwitz and Dachau concentration camps. The visit left Qadhi "sick" and more embarrassed, he said, by his Hitler remarks, which he had recanted in 2008. Critics continue to label him a Holocaust denier.
In recent years, Qadhi has honed a more moderate message, prompting controversy among his fellow Salafis. In 2006, he shook hands with a female columnist, drawing a death threat. The following year, he helped made a pact "of mutual respect and cooperation" with Sufis, a mystical branch of Islam that Salafis have traditionally denounced….Qadhi began to wrestle with some of his own beliefs. It troubled him that Salafiya, even in its nonmilitant form, had helped shape the ideology of groups like Al Qaeda. "What type of Islam are we going to teach people?" he recalled thinking. "This isolationist Islam? This Islam of 'us' versus 'them' — is that healthy? Is that what my religion is?"
Qadhi tells his students to find a balance between the edicts of Islam and the mores of America. He lives in a spacious suburban ranch house, frequently stopping into Starbucks for a "tall-double-white-mocha-please-thank-you."  There is no better place to be Muslim than in America, he said, where as a religious minority, "you feel your faith."
The Salafi Movement
In the spectrum of Islam, Salafis occupy an ultraconservative camp. They seek to reclaim Islam's lost glory by purging the faith of modern influences. They model their lives after the world's first Muslims, starting with the Prophet Muhammad.
AlMaghrib students pray at a conference in Houston. Michael Stravato for The New York Times
Versions of Salafiya have persisted through history, but its modern iteration took hold in the puritanical, 18th-century school of Saudi Islam known as Wahabbism. Variants of this movement later spread around the world.  While most Salafis are not jihadists, the majority of Sunni militants follow the Salafi theology.  Law-enforcement officials say there was no policy singling out Salafis. In the aftermath of 9/11, federal agents rushed to contain a new threat, with scant understanding of the theological points separating nonmilitant and militant Salafis.
Qadhi's Students
America's youngest Muslims have come of age in the shadow of 9/11, watching closely as their own country wages war in Muslim lands. In interviews, AlMaghrib students denounced the tactics of militant groups like Al Qaeda but said they share many of the same political grievances. They are searching for the correct Islamic response.
Laptops are ubiquitous at the annual AlMaghrib conference in Houston. Michael Stravato for The New York Times
Afghan civilians "are my brothers and sisters, and I feel very close to them," said Abdul-Malik Ryan, ( a Muslim matters blogger) a lawyer in Chicago. But he is unsure of the proper remedy. "You might be sympathetic to resisting the U.S. invasion of Afghanistan, but how can you be sympathetic to people who throw acid on little school girls?" Link to clip of his interview.
The J Word
Qadhi says that he is unable to compete with the message of militants like Awlaki, because he cannot speak freely about jihad, which he calls "the J word." He fears that engaging in a serious discussion of militant jihad would bring damaging media scrutiny, not to mention possible prosecution. "My hands are tied, and my tongue is silent," he said.  While for many Westerners, the word "jihad" is a red flag, among American Muslims, it is a noble concept subject to varying interpretations. Jihad is translated to mean "striving in the path of God" and has several manifestations, from the spiritual to the military.
Top Read Muslimmatters Posts Of 2018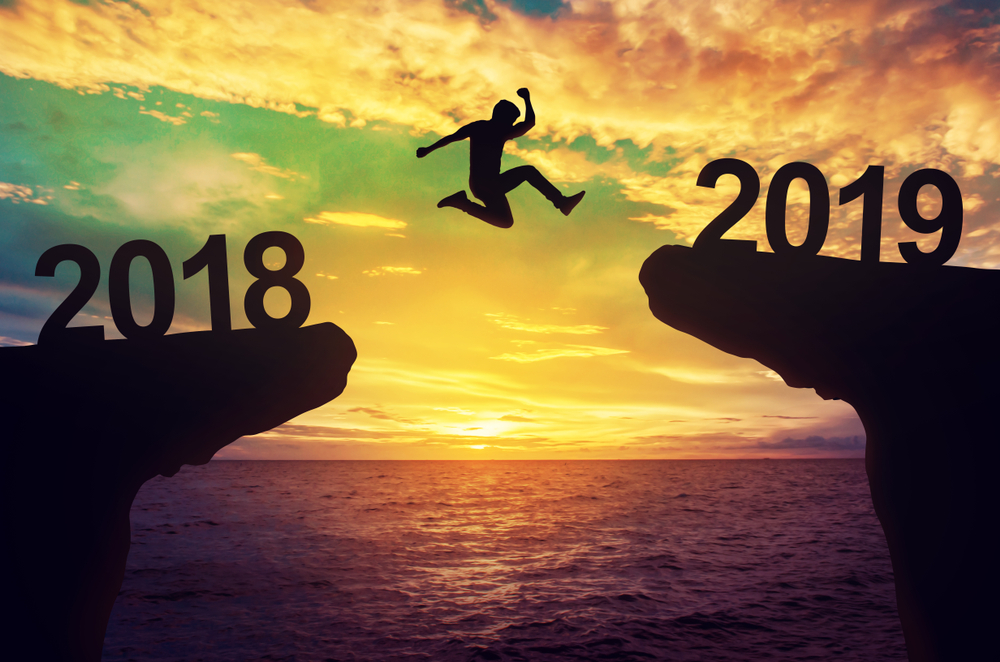 TDC Speaker Feature: Shaykh Waleed Basyouni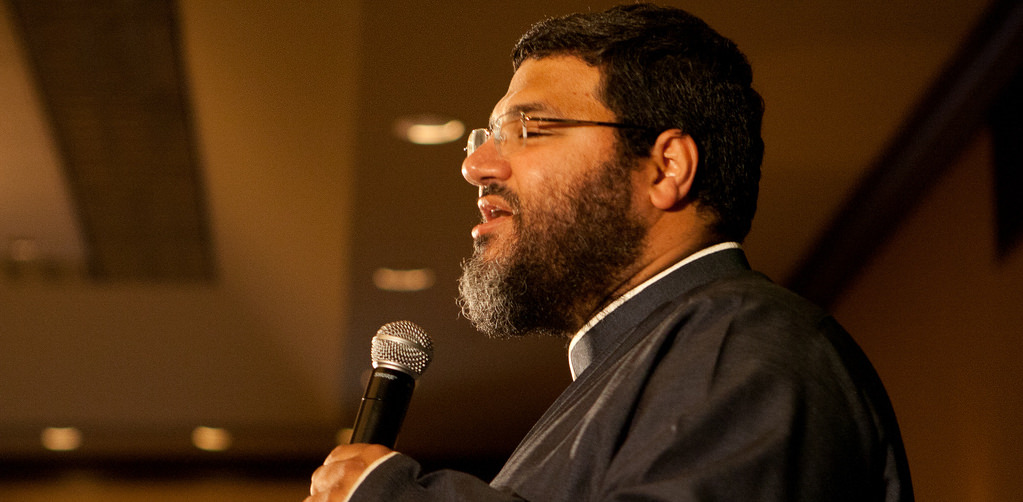 TDC Speaker Feature: Haleh Banani