Reflections on Terrorism | Dr Hatem al-Haj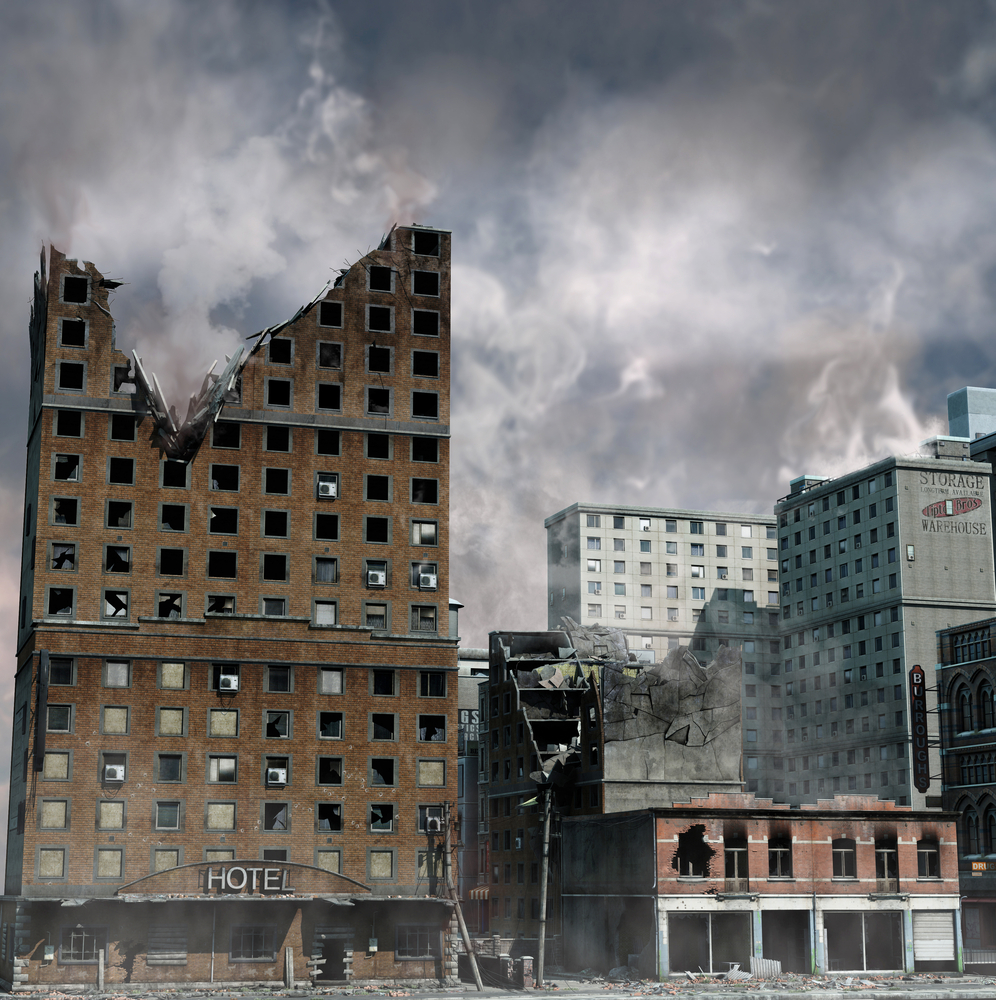 In the Name of Allah, the Most Gracious, the Most Merciful

I am sure most of you have reflected on the terrorist attacks that took place in Paris recently. I am also confident that you have very variant thoughts, not necessarily because of your varying convictions, but mainly because of the different angles from which you approached the events. In addition to what you have thought of and read, I am hoping that you may find something worthy of your time in my own reflections. However, I must first be honest with you and admit that, aside from the Islamic legal (fiqhi) contribution in this article, I am approaching the discussion from a layperson's perspective. I am not involved in politics, and I am not privy to any special information about those attacks or the immediate circumstances that resulted in them. This article is merely my own attempt at analyzing their root causes and suggesting some measures to help curb their spread and flare-up.
Having read many op-eds, posts, and comments from people around the globe, including the Middle East, it is obvious that the vast majority of Muslims are shocked and disgusted by the despicable injustice committed against the innocent victims of those attacks. Those who approve of them are (in my estimation) much less than 1%. However, those who condemn them in the strongest language differ over their root causes and the best way to avoid them in the future.
Many commentators claim if Western countries stopped their military interventions in Muslim countries, their meddling in those countries' affairs, and their support of tyrannical regimes that serve Western interests, terrorism will stop. Some add that the West also needs to stop their discriminatory domestic policies and Islamophobic rhetoric and work to end the inequality their own Muslim citizens suffer. Did I forget something? Of course, any conversation on the relationship between the West and Muslims always has an elephant in the room – the plight of the Palestinian people. World-wide, Muslims consider the West to be the major backer of Israeli injustices against Palestine.
Now, if you are a Muslim who aims to be fair and objective, you should not exercise these good qualities with non-Muslims only. If you deny your Muslim brethren any basis for their frustrations and fail to validate their feelings, you will be dismissed before the discussion even begins. This is because, obviously, there is much truth to these statements. To admit this does not mean, in any way, that you are justifying terrorism.
However, we Muslims easily point out what the Western regimes need to do yet we often say nothing about what we, Muslims, need to do. Are we not indirectly responsible for any part of this madness? Are we, the 99% of the ummah, just victims who got caught in the middle between the hegemony of the West and the madness of the fanatics? Are the Muslims in the Muslim-majority countries not responsible in any way for the unbearable environment they have collectively created, which has pushed many otherwise benign youth into extremism? Are we, the Muslims of the West, doing our best to have functional, inclusive and supportive communities? I think not.
If we want to contribute positively to suffocating the phenomenon of terrorism, we must begin by trying to understand its roots. As Muslims living in the West, here is a common stereotype of someone who may partake in mass-scale terrorism in the name of our religion: a disenfranchised Muslim youth, who may or may not be religious, but certainly is misinformed, and who embarks on "defending the religion and avenging the ummah." Now, to help stop him, we need to end his disenfranchisement, his misinformation, and either end the plights of the ummah or show him how to defend it in a more productive and, yes, sharia-compliant way. You think it is a lost cause! It will only be if we continue to think it is. We must start somewhere.
Countering the Misinformation
A complete rebuttal of the ideologies of those groups is beyond the scope of this article. Here, I will only attempt to share points that could assist you in helping someone out of their confusion. In one recent virtual discussion, I expressed my extreme disapproval of the attacks in Paris. Sure enough, I got this question from someone: "But didn't Allah say: 'and fight against the polytheists collectively as they fight against you collectively' [at-Tawbah: 36] and '…when the sacred months have passed, then kill the polytheists wherever you find them' [at-Tawbah: 5]"
While the vast majority of Muslims do not think that we should be fighting perpetually against the rest of humanity, it appears that some of us have a different opinion. They cite the text of revelation and the opinions of scholars, making a simple Islam-is-all-about-peace answer unsatisfying to them. Here is what we should be sharing with them:
It is true that the verses cited are the words of Allah, Most High. He also said,

"Fight those who do not believe in Allah or in the Last Day and who do not consider unlawful what Allah and His Messenger have made unlawful and who do not adopt the religion of truth [i.e., Islam] from those who were given the Scripture – [fight] until they give the jizyah (poll tax) willingly while they are humbled." [at-Tawbah: 29]
And He said:

"Fight them until there is no [more] fitnah and [until] religion [i.e., worship] is [acknowledged to be] for Allah." [al-Baqarah: 193]
and the Prophet

said:
"I was commanded to fight the people until they testify that none is worthy of worship except Allah, and [until] they believe in me and what I came with. If they do that, then they have protected their blood and wealth from me, except according to it (Islam), and their judgment is upon Allah." [Agreed upon, on the authority of Abu Hurayrah]
Additionally, in the previous scriptures, namely the Bible, much more than this is attributed to God, including the killing of  infants and children, as in the books of Deuteronomy and Joshua. Certainly, we do not believe that the statements about killing children and infants are from God, because it will be too hard to provide an explanatory context for those. However, in Islam, there is an explanatory context for all of the above verses.
First, it is important to note that Allah also said,

"And if they incline to peace, then incline to it [also] and rely upon Allah. Indeed, it is He who is the Hearing, the Knowing." [al-Anfâl: 61]
and:

"So if they remove themselves from you and do not fight you and offer you peace, then Allah has not made for you a cause [for fighting] against them." [an-Nisâ': 90]
and His Messenger

said:
"O people, do not wish to meet the enemy, and ask Allah for pardon. But if you meet them, then be patient and know that Paradise is under the shade of the swords." [Agreed Upon, on the authority of 'Abdullâh ibn Abi Awfâ].
Who should be connecting the dots and reconciling these seemingly conflicting reports? The scholars well-grounded in the tradition. One of them, Imam Ibn Taymiyyah, wrote a treatise on Qitâl al-Kuffâr wa Muhâdanatuhum [War and Peace (treaties) with the Disbelievers] in which he conclusively emphasized that the effective cause ('illah) for fighting the disbelievers is their aggression, not their disbelief. He pointed out that texts implying an open fight against them can never be used as proof for fighting the people at large. This is because they appear to contradict the other evidences (some of which are mentioned above), and even the consensus. Likewise, they contradict the life of the Messenger

.
Next page
Faith Community Stands With Peace And Justice Leader Imam Omar Suleiman During Right Wing Attacks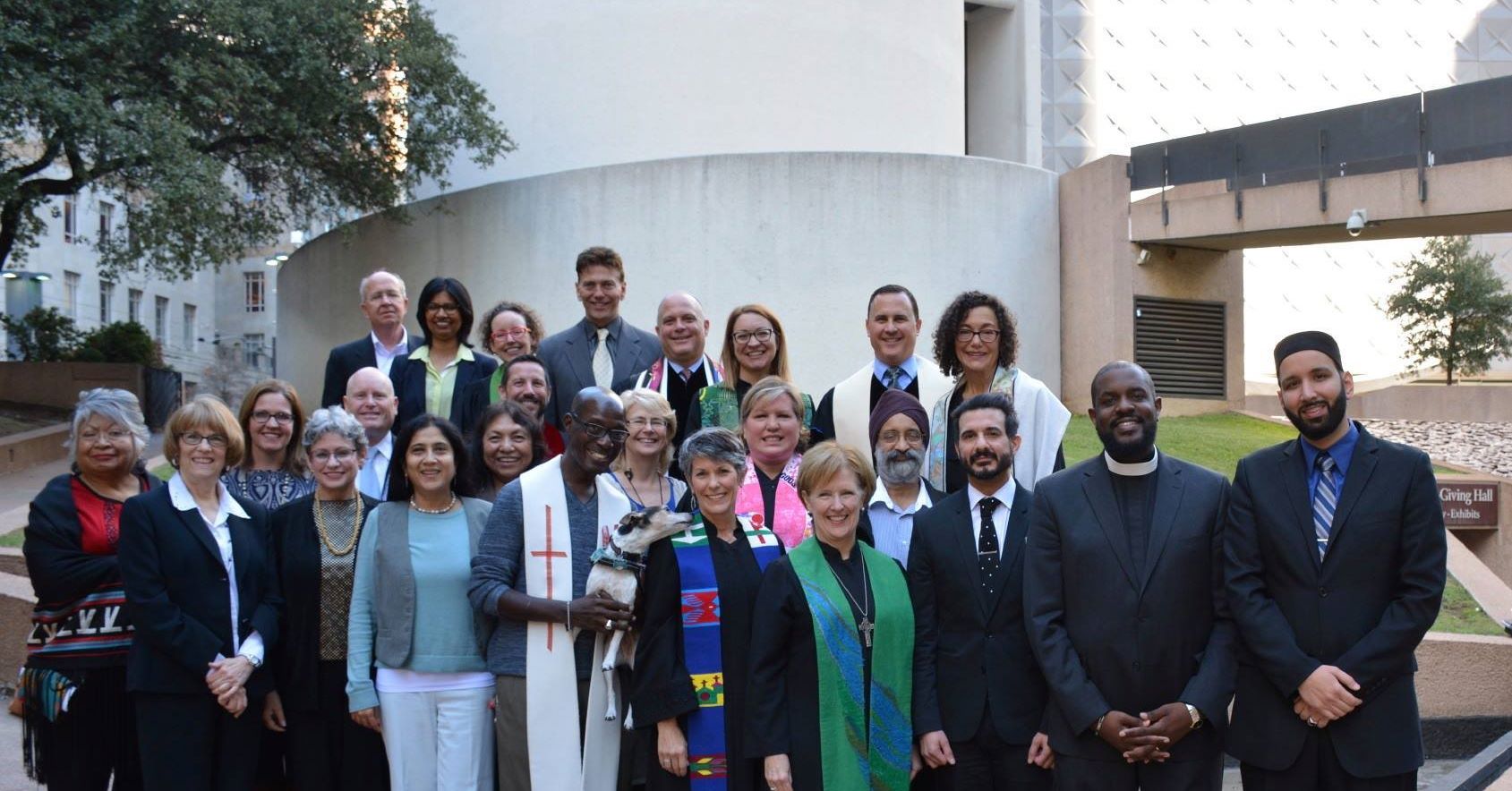 In a follow up to the right-wing media platforms attack on Imam Omar Suleiman – calling him anti-semitic, a common tactic used to discredit both Muslim activists, as well as criticism of Israel policies, Faith Forward Dallas issued a statement.
Faith Forward Dallas at Thanksgiving Square – Faith Leaders United for Peace and Justice is a Texas-based interfaith organization that has worked on many initiatives with Imam Omar Suleiman.

The statement reads:
"Imam Omar Suleiman a spiritual and moral voice for peace with justice!!!!!

Time after time in our city, in the United States and around the world, Imam Omar Suleiman has been a spiritual and moral voice for peace with justice. When others seek to divide, he calls for unity. Faith Forward Dallas at Thanks-Giving Square works to unite faith leaders for justice and compassion. Imam Suleiman has been a trusted leader among us. In the wake of his beautiful prayer to open the House of Representatives on May 9, he has received threats of violence and words of vilification when instead he should have our praise and prayers. We call upon people of good will everywhere to tone down the rhetoric, to replace hate with love, and to build bridges toward the common good.

Faith Forward Dallas at Thanks-Giving Square"
Commenters on the Faith Forward Dallas statement have left comments of support.
The group has invited locals and other leaders to endorse and share the statement. "Endorsed! I love and fully you Imam Omar Suleiman!" wrote Karen Weldes Fry, Spiritual Director at Center of Spiritual Learning in Dallas (CSLDallas), commenting on the statement.
Some commentators do not understand the manufactured controversy.  Heather Mustain writes, "What people are writing is so vile. They obviously didn't even listen to his prayer!" Imam  Omar Suleiman delivered the opening prayer in the US House of Representatives on May, 9th, 2019  at the invitation of Rep. Eddie Bernice Johnson (D) of Dallas, TX.
"I'm grateful for the faith leaders with whom I've built relationships with and served with for years that have shown full support throughout this process. Together we've stood with one another in solidarity in the face of bigotry, and in the support of others in any form of pain. We will not let these dark forces divide us," said Imam Omar Suleiman in response to the outpouring of love from the people he has worked with on the ground, building on peace, love, and justice.
#UnitedForOmar – Imam Omar Suleiman Smeared by Right-Wing News After Opening Prayer at US House of Representatives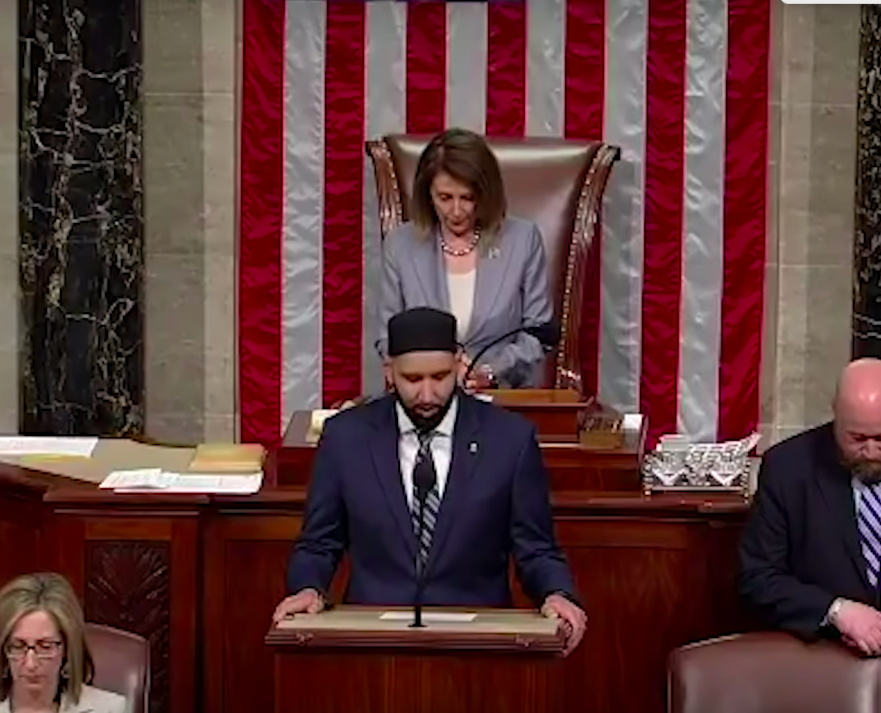 Sh. Omar Suleiman delivered the opening prayer in the US House of Representatives yesterday, May, 9th, 2019  at the invitation of Rep. Eddie Bernice Johnson (D) of Dallas.
Immediately since, right wing media platforms have begun spreading negative coverage of the Imam Omar Suleiman – calling him anti-semitic, a common tactic used to discredit both Muslim activists as well as criticism of Israel policies.

News outlets citing the criticism have pointed to a post from The Investigative Project on Terrorism or ITP, as the source. The  ITP was founded by and directed by noted Islamophobe Steven Emerson. Emerson's history of hate speech has been documented for over two decades.
Since then, the story has been carried forward by multiple press outlets.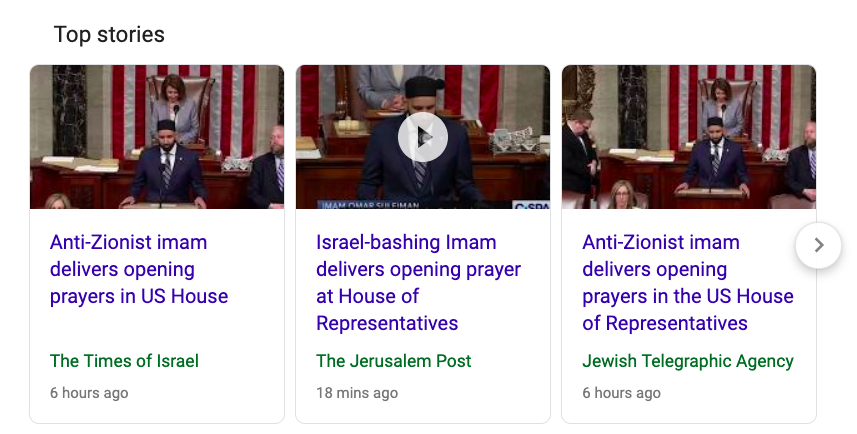 The immediate consequence of this has been the direction of online hate towards what has been Imam Omar Suleiman's long history of preaching unity in the US socio-political sphere.
"Since my invocation I've been inundated with hate articles, threats, and other tactics of intimidation to silence me over a prayer for unity," Imam Omar Suleiman says. "These attacks are in bad faith and meant to again send a message to the Muslim community that we are not welcome to assert ourselves in any meaningful space or way."
MuslimMatters is proud to stand by Imam Omar Suleiman, and we invite our readers to share the evidence that counters the accusations against him of anti-semitism, bigotry, and hate. We would also encourage you to reach out, support, and amplify voices of support like Representative E.B.Johnson, and Representative Colin Allred.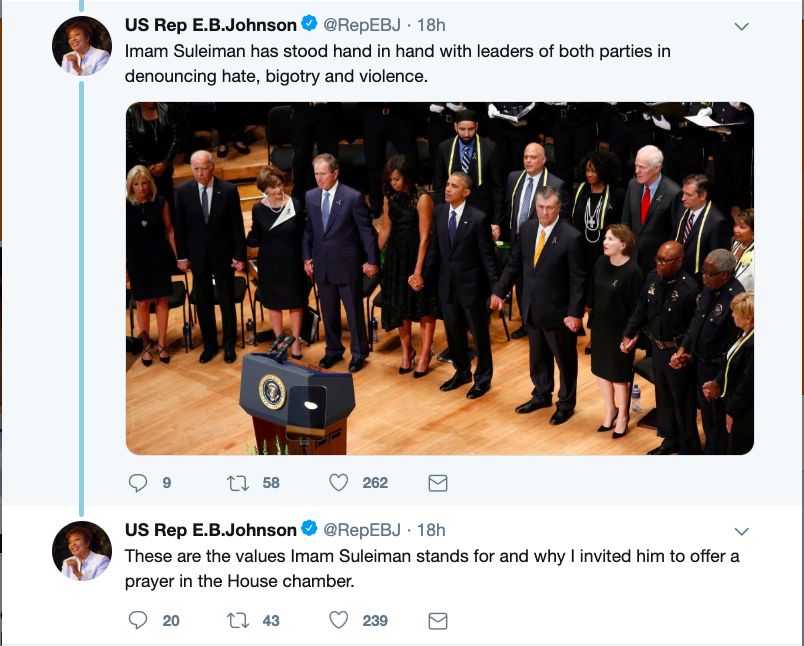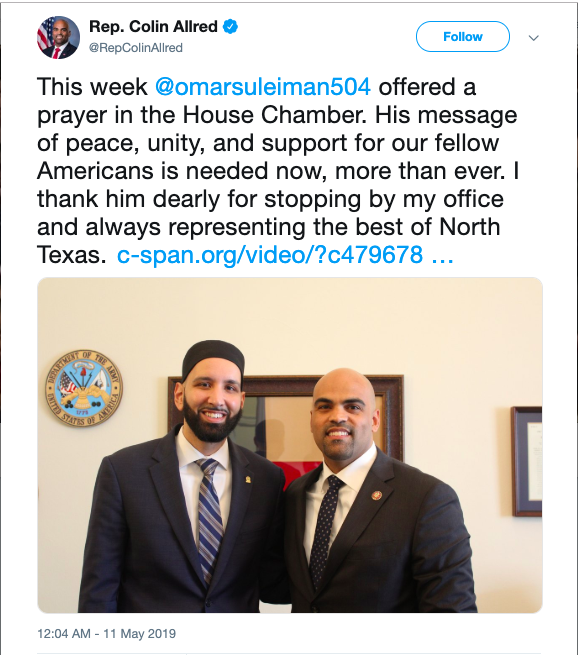 You can help counter the false narrative, simply by sharing evidence of Imam Omar Suleiman's work. It speaks for itself, and you can share it at the hashtag #UnitedForOmar
JazakAllahuKheiran
---
At an interfaith panel discussion, three North Texas religious leaders promoted understanding and dialogue among Muslims, Jews, and Christians. Amid a vexed political and social climate, three religious leaders in North Texas—a priest, an imam, and a rabbi—proved it's possible to come together in times of division. Source: DMagazine.com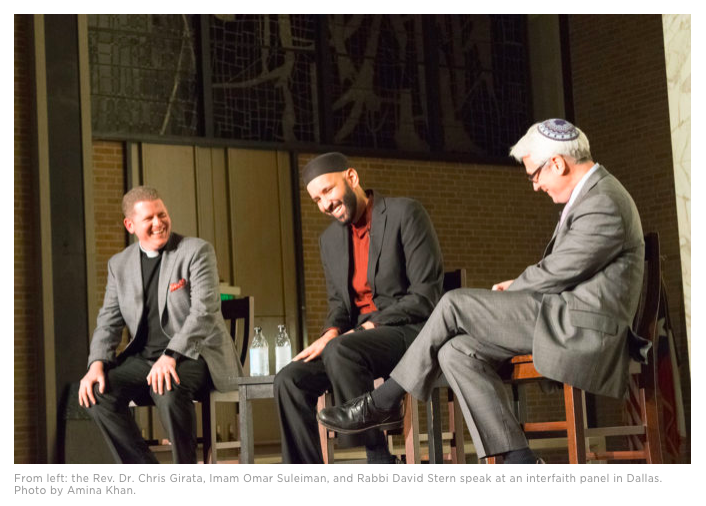 ---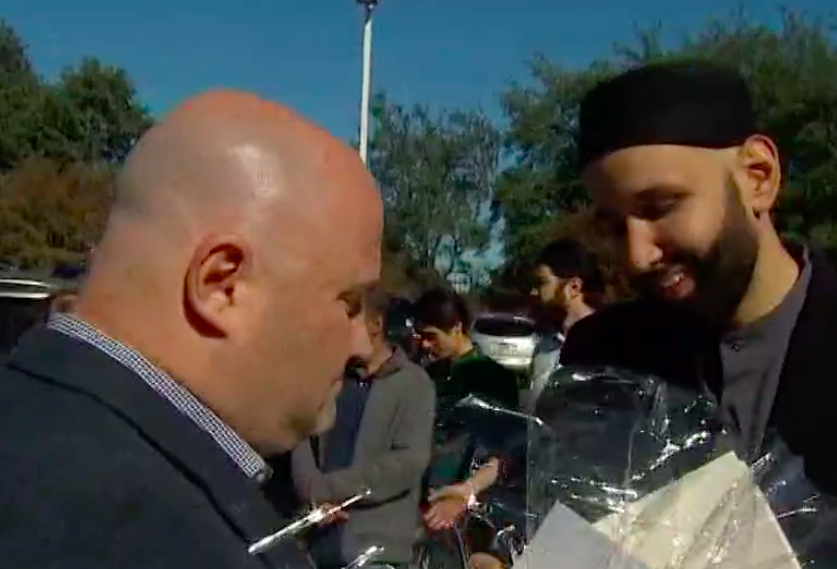 The congregation, led by Imam Omar Suleiman, penned more than 150 cards and letters. source: WFAA News
---
"We must recognize that the white supremacy that threatens the black and Latino communities, is the same white supremacy that spurs Islamophobia and antisemitism," -Imam Omar Suleiman
Source: Bend The Arc
---
"When any community is targeted, they need to see a united faith voice — that all communities come together and express complete rejection of anything that would pit our society against one another more than it already is." -Imam Omar Suleiman
Source: Kera News

---
Source: The Carter Center
---
Imam: After devastating New Zealand attack, we will not be deterred
"My wife and I decided to take our kids to a synagogue in Dallas the night after the massacre at Tree of Life in Pittsburgh to grieve and show solidarity with the Jewish community. My 5-year-old played with kids his age while we mourned inside, resisting hate even unknowingly with his innocence…" Source: CNN
Ben Shapiro Gets Wrecked on the BBC for Racism Against Palestinians and American Jews
Andrew Neil so thoroughly destroys Ben Shapiro that he has a snowflake meltdown and retreats in the middle of the interview to his own safe space, off-camera.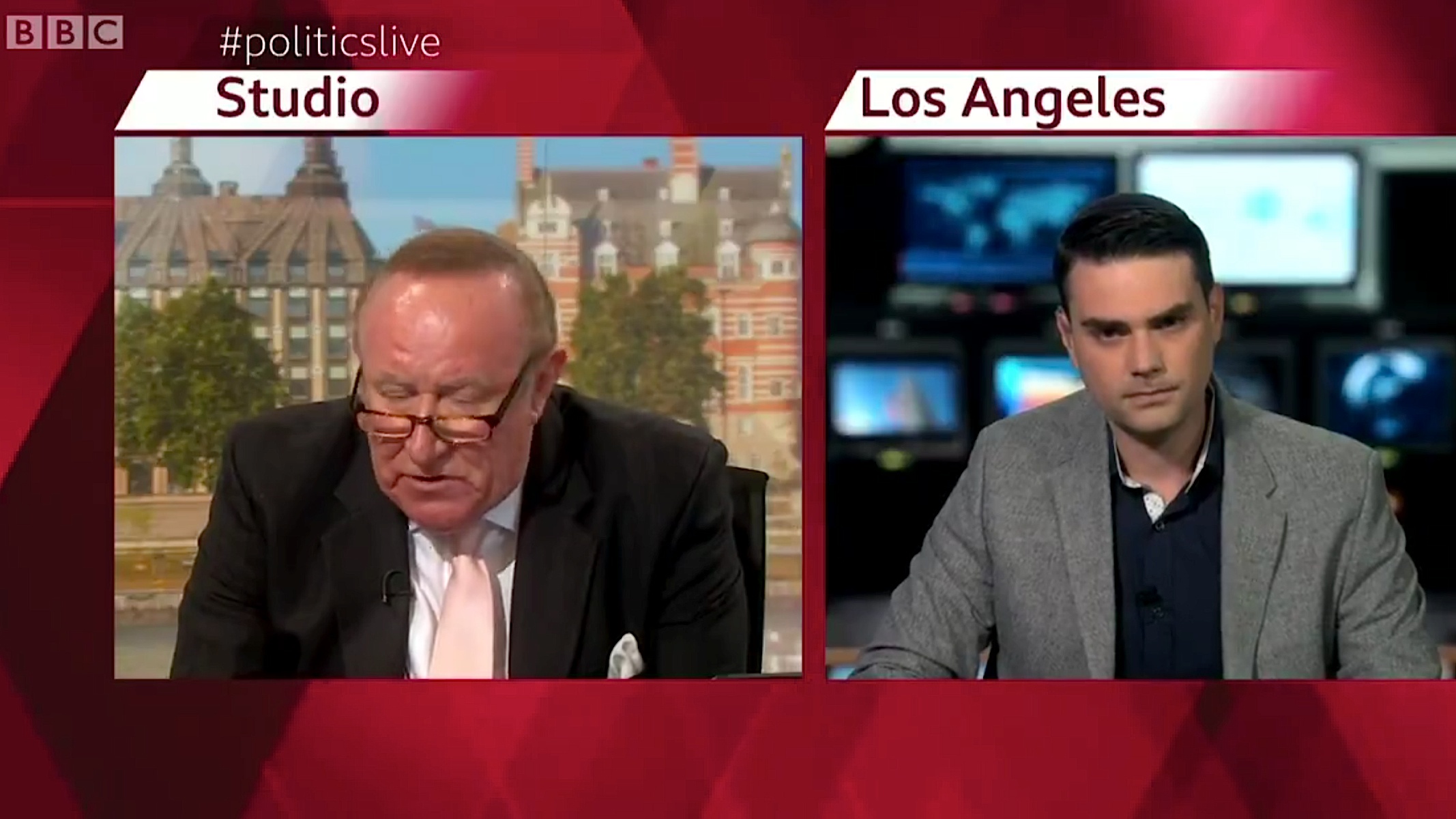 The video plays at the 10:00 minute mark where Neil begins to break down Shapiro on his statements about President Obama, Palestinians, and American Jews.
Let's set the context – popular conservative commentator Ben Shapiro, known for his aggressive debate style in the public square, visited the BBC to promote his new book.  The interviewer, Andrew Neil, after giving Shapiro a chance to introduce himself to the BBC audience, questioned him about the anger both the left and the right feel towards one another, and Shapiro's own role in stoking that anger and polar opposition within the Republican party over many years.

The reason for this line of questioning is because Shapiro claims this to be a problem in American discourse and fails to consider his own contribution to the problem, and it is this hypocrisy that Neil confronts him about.  Shapiro attempts to respond, but is promptly crushed by Neil's responses with Shapiro's own quotes.  For example, he brings up the following tweet written about Palestinians which Shapiro agrees was wrong but hasn't taken down:
Israelis like to build. Arabs like to bomb crap and live in open sewage. This is not a difficult issue. #settlementsrock

— Ben Shapiro (@benshapiro) September 27, 2010
Shapiro futilely attempts to respond, but Neil continues to quote Shapiro until he is left with no choice except to throw ad hominems at his interviewer, which were deftly turned back on Shapiro, leaving him to look even more petty for his attempted condescending remarks.  The end result is the man claiming earlier to welcome a spirited debate quickly found himself running away to lick his wounds.
Perhaps the greatest irony in this debate – Shapiro accused Neil of being an opinion journalist of the left-leaning variety, while Neil is a conservative and chairman of The Spectator, whose editorial outlook is conservative.