Blog News: Introducing MM writer Umm Zakiyyah – Best Selling Author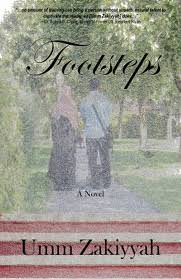 Assalamu alaykum readers,
We have had some great additions to the MuslimMatters family.
This week we will be publishing our first post by internationally acclaimed author Umm Zakkiyah.
Umm Zakiyyah was born in 1975 in Long Island, New York, to parents who had come from devoutly Christian homes. Her parents, Clark and Delores Moore, accepted Islam that year, and thus Umm Zakiyyah became the first child of her parents to be born into Islam. Because of this, when Clark and Delores changed their and their children's names to Islamic ones years later, they chose the name "Baiyinah" for Umm Zakiyyah, because the name meant "clear evidence"—and for them, her birth represented the birth of spiritual clarity, when truth became clear from falsehood.
Umm Zakiyyah spent most of her childhood in Indianapolis, Indiana, where she wrote articles for local newspapers and essays and poetry for college publications nationally. In college, as a student at the prestigious Emory University in Atlanta, Georgia, she wrote articles for the school's newspaper and received various awards for her leadership and academic achievements.
In 1997, she graduated from Emory University with a Bachelor of Arts degree in elementary education and went on to make a name for herself as a writer, teacher, and inspirational speaker. She appeared on radio and TV in the United States and Canada, and was a guest lecturer at national conferences and youth events.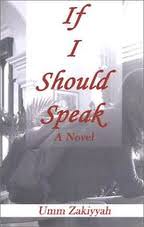 2001 marked the release of her first novel, If I Should Speak, which immediately received international attention from the United Kingdom and Australia and quickly became a bestseller in stores throughout the United States. The novel earned national and international acclaim from professors and writers, as well as from magazines and newspapers, such as the American Muslim Magazine and the Muslim Link newspaper.
Please join us in welcoming Umm Zakkiyah to MuslimMatters.