My Thoughts, as a Muslim, on the World Cup 2010 in South Africa
Soccer's World Cup 2010 is just a few days away and for the first time the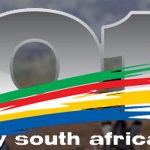 World Cup will be hosted by South Africa. This has led to much controversy amongst South African Muslims as to whether the World Cup is a good or bad thing and if it is permissible to watch it and support the team.
Many of the local scholars have taken the position that the World Cup is completely Haraam and evil and that all Muslims must boycott it. One of Durban's leading scholars Maulana Yunus Patel wrote a very strong article against the World Cup that has been distributed widely around the country. Other Du'aat however view this event as a great Dawah opportunity. Then there is a third group who are not interested in the religious rulings and are just excited to attend the World Cup matches live.
I must admit that I am a bit biased in this topic as I have never been a sports lover. However, I will not let that affect this article. I have to agree with Maulana Yunus Patel on some issues yet disagree on others. He is right in stating that many sins happen when these types of events take place including prostitution, intoxication and gambling, but I also have to admit that most of the Muslims who attend these matches do not get involved in these vices and are opposed to it.
The general ruling in Islam is that everything is permissible until proven Haraam. This applies to soccer and other sports as well. Watching or attending a soccer match would be permissible in and of itself but the ruling can change from individual to individual. The following are reasons that can make it Haraam for a person to watch soccer or any other form of entertainment:
1. If it causes one to miss a Salah. Salah is the single most important obligation in Islaam after upholding Tawheed. Anything which causes a person to miss a Salah would be Haraam for that individual to do. So if you want to watch any sport or attend an event, make sure to pray your Salah on time.
2. Indulging in or supporting the vices that occur at these places. No doubt that some people attending these events will be drinking, fornicating or indulging in other forbidden practices. If attending these events tempts one to commit these sins then such a person should stay away.
Besides avoiding temptation, it is also important to hate these sins and disapprove of them in one's heart. If one does so, then one can attend these events as you will not be responsible for someone else's actions at such events.
3. If it is not in excess or leading to wastage of time and money. Moderation is key for any form of entertainment to be permissible. One reason I dislike these sporting events is that people will miss Islamic events because these sports are more important to them, this attitude is not acceptable for a Muslim.
Also some people spend so much time engaged in watching these sports that they neglect their families, sometimes abuse them or waste a lot of money on the merchandise, which could be put to better use. So if one can balance watching these events with one's duties to Allah, one's family and oneself then it would be permissible.
4. If it leads to hero-worship. So many Muslims do not know the names or biographies of the heroes of Islam yet know the entire life stories of many actors, sports stars and musicians. This should not be the attitude of a Muslim. A Muslim should always give priority to Islam over all else. It is not prohibited to know these people's stories but when one gives preference to this over Muslim heroes, it may lead to idolizing these people and taking them as our role models which should not be the case for any Muslim.
If one has this attachment to these events and their stars, they need to realize that they are going down the wrong path and make a change. I do not mean that they should stop watching sports, but rather they should learn to balance and start making time to learn their religion, making that a priority in their life.
These are the most common reasons that can cause a sporting event to be prohibited, if one can overcome them then it can be permissible to attend and enjoy the match itself, and Allah knows best.
The other aspect of the World Cup is the Dawah opportunity. Many Muslims are complaining that the World Cup is a fitnah that should not happen in our country. There is nothing we can do to stop it, rather as Muslims we should be optimistic and look for some good in it that we can benefit from.
The thing I love the most about the World Cup is that it means many foreigners will be coming to our country. Many of whom may not have been exposed to Islam and are coming to a Western country in which Muslims are a very influential and powerful minority. This is a perfect opportunity to spread the message of Islam to thousands of people and reap the rewards thereof in the Afterlife.
So these are my thoughts on the topic, I will not be attending any matches but do not regrd it as Haraam in itself, but I am definitely planning a lot of Dawah activities for that time so that I may claim my share of the reward of spreading the message. What are your thoughts and views on such events?