Tutorial: Making Muslims Socially Relevant Online (StumbleUpon)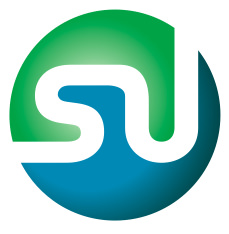 The first tutorial covered Digg and Reddit, for this one insha'Allah we'll take a closer look at StumbleUpon.
StumbleUpon is a very interesting (and addictive) tool of social media, and it is used by a lot of people (their website boasts over 6 million users). As far as MuslimMatters is concerned, the Digg effect has nothing on StumbleUpon in terms of driving traffic to the site, and I know other websites have mentioned similar (e.g. MR).
So what exactly is StumbleUpon?
StumbleUpon is an Internet community that allows its users to discover and rate Web pages, photos, and videos. It is a personalized recommendation engine which uses peer and social-networking principles.[wiki]
Here's how it works.
Sign up for an account
Download the toolbar
Web pages are presented when the user clicks the "Stumble!" button on the browser's toolbar. StumbleUpon chooses which Web page to display based on the user's ratings of previous pages, ratings by his/her friends, and by the ratings of users with similar interests. Users can rate or choose not to rate any Web page with a thumbs up or thumbs down, and clicking the Stumble button resembles "channel-surfing" the Web. There is also one-click blogging built in as well.
When you sign up for an account, you can also set your profile according to your interests.  The thing I like about their interests is that it actually has a higher level of detail than most other places. You can not only select "Islam" as an interest, but you can further specify "Sunni" if you wish. On the flip side, you can even choose "Paganism" as an interest. If you're a FOB (or European), you can even choose "cricket" as an interest.
Once you are done setting up your interests, you are ready to start 'stumbling' through websites. You simply hit the 'stumble' button on your toolbar and it will take you to a random website based on the interests you selected. You can then give the website a thumbs up or a thumbs down. Obviously, the more a website gets popular ratings in that channel, the more times StumbleUpon will display that website to other stumblers. According to their wiki, they have had over 1 billion stumbles in 2008 alone.
To get a feel for how this works, you can take their tour or try the demo.
Similar to other social media sites, you can also create a network of your own friends and you can send them a stumble that shows on your toolbar. You have the option to add sites to a favorite's list as well. This is particularly useful when you have a lot of friends, or fans (people who added you as a friend but you did not reciprocate) as they will "stumble" to sites that you have added to your favorites list.
Submitting Sites to StumbleUpon
In the last article, we covered how pretty much anything can be sent to Digg, and that it checks for duplicates. The process is a lot different with Stumble.
First, when you go to a website, there is an icon in your stumble toolbar that lets you know if anyone else has 'reviewed' this website, if they have, then you can simply give it a thumbs up or down when you are on it (even though you may not have arrived at that website through 'stumbling').
Whether submitting a new site or simply giving a thumbs up, please make sure to add a review of the website.  This is one easy way to help a site become more popular.
Second, when you submit a website, you have the option of 'tagging' it much like you do with a blog post. This helps provide keywords for people searching for content. As an example, if you were to submit Yasir Qadhi's Dorrito's article to Stumble, some good 'tags' would be: islam, fiqh, dorrito's, yasir qadhi, cheese. These tags are descriptive, and help identify the content for someone searching for something. Examples of bad tags would be things like: awesome, almaghrib, halal, jihad, gluttony.
Third, you can't just keep stumbling your own stuff. This one's important so please pay attention.
The StumbleUpon website says,
StumbleUpon recommends pages based on correlation and user clustering, rather than average ratings, so people rating their own sites as 'I like it!' cannot spam the database.
More specifically,
Members who repeatedly post from a particular site (often their own) find that some of those posts fail to appear on their blog pages.

We have a limit in place that prevents multiple posting from a single source. If you habitually post content from a small set of domains, you may have encountered this limit. You can verify this by thumbing a page from a site which you have not previously rated; if the rating fails only for the site which you have previously rated & reviewed, then it is likely that you have encountered the posting limit.

Note that, once encountered, the limit cannot and will not be lifted.
The only way around it is to purchase advertising. This is a huge difference from Digg, and it has its pro's and con's. The con is if you reached this limit without realizing it (like me). The pro is that it prevents a lot of watering down of content. As I mentioned in the Digg article, I personally don't feel that it's a good idea to just keep digging each and every article and trying to promote it (it becomes desensitizing after some time). However, it is something that Digg does allow for. StumbleUpon though is built to prevent this type of behavior. So if you're going to Stumble something, you need to make sure it is solid.
Additionally, you need to make sure you are stumbling a wide variety of things to be a "real contributor" to this online community.
Fourth, and this echoes the point above, is that Stumble is not a good tool for 'time specific' issues. Interestingly enough, one of the top stumbled articles on MuslimMatters is actually the post about Kaffiyeh Day.  It is a 5 month old issue, but we still get regular traffic on that posting because it is still being stumbled. Not that we're complaining mind you, but it just seems kind of strange. :)
Why This is an Important Tool
The obvious reason is the number of people using it. The other reason though, is that it is one of the few "mainstream" sites that has an Islam category built in. With the number of people using social media tools to get their information and find content based on their interests, it is essential to get representation of good Muslim websites in StumbleUpon.
Using These Tools with MuslimMatters
Similar to Digg, the stumble links are built into the top and bottom of each post.
At the top,

And at the bottom,