Review: Al-Mudarris Quran Software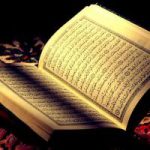 *Discount coupon code at the end
A few months ago I got a copy of Al-Mudarris software. It's essentially a software that incorporates ayaat with multiple translations and audio recitations of each individual ayah. That is nice, however, what really prompted me to utilize the software is the notes and tafsir features.
The program gives you the ability to add your own personal notes for each ayah, and save it. You can save tafsir notes separately from your own personal notes. This is ideal for any student, or khateeb, to keep track of their own personal notes for each ayah.
That is the feature I like most, but it is also useful if you are doing hifdh, because it allows you to have it play specified ayaat at a fixed number of repetitions with a pause for you to recite after each ayah. There's tools for this online as well, but this can be used without any internet connection (i.e. directly from your hard drive).
The full feature list is on the website.
Shaykh Yasir Qadhi adds,
Al-Mudarris software is a fantastic way of learning the Quran and the art of tajwid. It is one of the best programs I've seen in this regard, and I have no hesitation in recommending it for others. Its so easy that even my kids learnt how to use it in no time.
There is a demo video online that you can view here and tutorials as well. One other feature is that upgrades to the software are free. Here's a list of the upcoming enhancements insha'Allah:
Get a copy here and make sure you use the special coupon code for MM readers to get $5 off
MMATTERS