Emotional Intelligence: A Tool for Change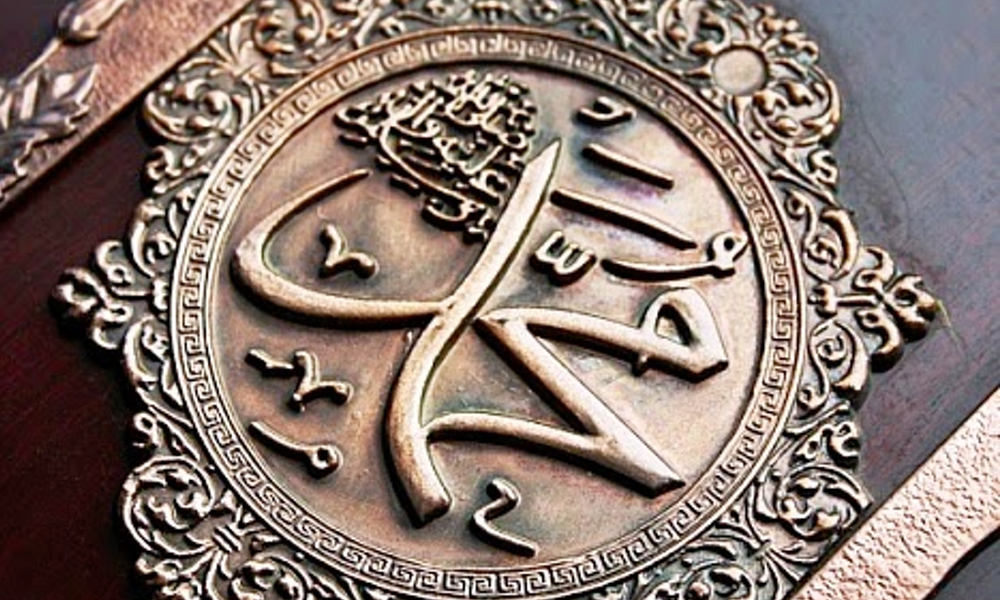 Why do we consider emotional intelligence to be half of the Prophetic intellect? The answer lies in the word "messenger." Messengers of Allah are tasked with the divine responsibility of conveying to humanity the keys to their salvation. They are not only tasked with passing on the message but also with being a living example of that message.
When ʿĀʾishah, the wife of the Prophet ﷺ, was asked to explain the character of the blessed Prophet ﷺ, her reply was, "His character was the Qurʾān.[1]" We are giving emotional intelligence a place of primacy in the construct of Prophetic intelligence because it seems implausible that Allah would send a messenger without providing that messenger with the means necessary to exemplify and transmit the message to others. If the Prophets of Allah did not have the necessary knowledge and skills needed to successfully pass on the message to the next generation, the argument would be incomplete. People could easily excuse themselves of all accountability because the message was never conveyed.
We also see clear examples in the Qur'ān that this knowledge was being perpetually perfected in the character of the Prophet ﷺ. Slight slips in his Emotional Intelligence were rare, but when they did occur, Allah gently addressed the mistake by means of revelation. Allah says in the Qurʾān, "If you (O Muḥammad) were harsh and hardhearted, then the people would flee from you." This verse clearly placed the burden of keeping an audience upon the shoulders of the Prophet ﷺ. What this means is that the Prophet ﷺ had to be aware of what would push people away; he had to know what would create cognitive and emotional barriers to receptivity. When we study the shamāʾil (books about his character), we find that he was beyond exceptional in his ability to make people receptive. He took great care in studying the people around him and deeply understanding them. Only after the Prophet ﷺ had exhausted all the means of removing barriers to receptivity would the responsibility to affirm the message be shifted to those called to it.
Another example of this Prophetic responsibility can be found in the story of Prophet Mūsa when he was commissioned to call Pharaoh and the children of Israel to Allah. When Allah informed him of the task he was chosen for, he immediately attempted to excuse himself because he had a slight speech impediment. He knew that his speech impediment could potentially affect the receptivity of people to the message. He felt that this disqualified him from being a Prophet. He also felt that the act of manslaughter he committed might come between the people and guidance. All of these examples show that Allah's Prophets understood that many factors can affect a person's receptivity to learning something new, especially when the implications of that new information call into question almost every aspect of a person's identity. History tells us that initially, people did not accept the message of the Prophet Muhammad ﷺ; they completely rejected him and accused him of being a liar.
One particular incident shows very clearly that he ﷺ understood how necessary it was for him to remove any cognitive or emotional barriers that existed between him and his community. When the people of his hometown of Makkah had almost completely rejected him, he felt that it was time to turn his attention to a neighboring town. The city of Ṭā'if was a major city and the Prophet ﷺ was hopeful that perhaps they would be receptive to the message. Unfortunately, they completely rejected him and refused to even listen to what he had to say. They chased him out of town, throwing stones at him until his injuries left him completely covered in blood. Barely making it outside the city, the Prophet ﷺ collapsed. Too weak to move, he turned his attention to his Lord and made one of the most powerful supplications made by a Prophet of Allah.
"اللهم إليك أشكو ضعف قوتي، وقلة حيلتي، وهواني على الناس، يا أرحم الراحمين، أنت أنت رب المستضعفين وأنت ربي، إلى من تكلني؟ إلى عدو يتجهمني؟ أو إلى قريب ملكته أمري؟ إن لم يكن بك علي غضب فلا أبالي، غير أن عافيتك أوسع لي، أعوذ بنور وجهك الذي أشرقت له الظلمات، وصلح عليه أمر الدنيا والآخرة، من أن ينزل بي غضبك، أو يحل علي سخطك، لك العتبى حتى ترضى، ولا حول ولا قوة إلا بك"
"Oh Allah, only to You do I complain about my lack of strength, my insufficient strategies, and lowliness in the sight of the people. You are my Lord. To whom do you turn me over? Someone distant from me who will forsake me? Or have you placed my affair in the hands of my enemy? [2]"
The Prophet ﷺ felt that he was the reason why the people were not accepting the message. His concern that "my low status in the eyes of the people," informs us that he understood that people naturally judge the seriousness of a message based on the stature of the message bearer. The people of Ṭā'if were extremely ignorant, so much that they adamantly refused to enter into any dialogue. In reality, this was not due to any shortcoming of the Prophet ﷺ; he demonstrated the best of character and displayed extreme patience in the face of such ignorance. But the beginning of the supplication teaches us what he was focused on: making sure that he was not the reason why someone did not accept the message.
Because his message was not geographically restricted like that of other Prophets, those who inherited the message would have the extra burden of transferring the message to a people with whom they were unfamiliar. The intelligence needed to pass the message of the Prophet Muḥammad ﷺ around the world included an understanding of the cultural differences that occur between people. Without this understanding effective communication and passing on of his message would be impossible.
A sharp Emotional Intelligence is built upon the development of both intra- and interpersonal intelligence. These intelligences are the backbone of EQ and they provide a person with emotional awareness and understanding of his or her own self, an empathic understanding of others, and the ability needed to communicate effectively and cause change. Emotional Intelligence by itself is not sufficient for individual reform or societal reform; instead, it is only one part of the puzzle. The ʿaql or intellect that is referenced repeatedly in the Qurʾān is a more comprehensive tool that not only recognizes how to understand the psychological and emotional aspects of people but recognizes morally upright and sound behavior. After that this intellect, if healthy and mature, forces a person to conform to that standard. Therefore, we understand the ʿaql to be a comprehensive collection of intelligences analogous to Howard Gardner's Multiple Intelligences theory.
Taking into consideration the extreme diversity found within Western Muslim communities, we see how both Moral Intelligence and Emotional Intelligence are needed. Fostering and nurturing healthy communities requires that we understand how people receive our messages. This is the interpersonal intelligence aspect of EQ. Without grounding the moral component of our community, diversity can lead to what some contemporary moral theorists call moral plasticity, a phenomenon where concrete understandings of good and evil, right and wrong, are lost. Moral Education (Moral Education, which will be discussed throughout the book, is the process of building a Morally Intelligent heart) focuses on correcting the message that we are communicating to the world; in other words, Moral Intelligence helps us maintain our ideals and live by them, while Emotional Intelligence ensures that the message is effectively communicated to others.
My father would often tell me, "It's not what you say, son; it's what they hear."
Interpersonal understanding is the core of emotional intelligence. My father would often tell me, "It's not what you say, son; it's what they hear." From the perspective of Emotional Intelligence, this statement is very accurate. The way we interpret words, body language, verbal inflections, and facial expressions is based on many different factors. The subtle power of this book lies in the simple fact that your emotional intelligence is the primary agent of change and thus the most powerful force you have. You must understand how people perceive what you are communicating to them. What is missing from my father's statement is the primacy of Moral Intelligence. Throughout this book, I attempt to show how the Prophet Muḥammad ﷺ demonstrated a level of perfection of both of these intelligences.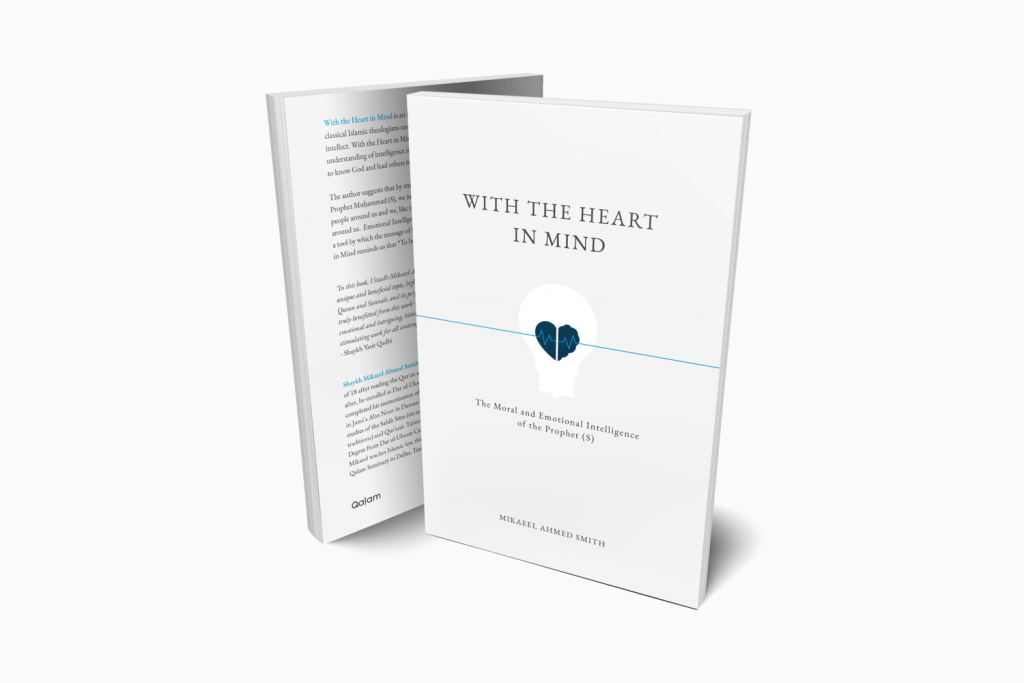 *With the Heart in Mind is available for pre-order at https://www.qalam.foundation/qalambooks/with-the-heart-in-mind
[1]Bayhaqī, Shuʿb al-ʾĪmān, vol. 3, p. 23.
[2] Ibn Kathir, al-Bidāyah wa al-Nihāyah, vol. 3, p. 136.
How to Teach Your Kids About Easter
Don't tell my dad this, but growing up, I was sure I wanted to be a Christian. It had nothing to do with the theology though, it was – really and truly – all about the chocolate.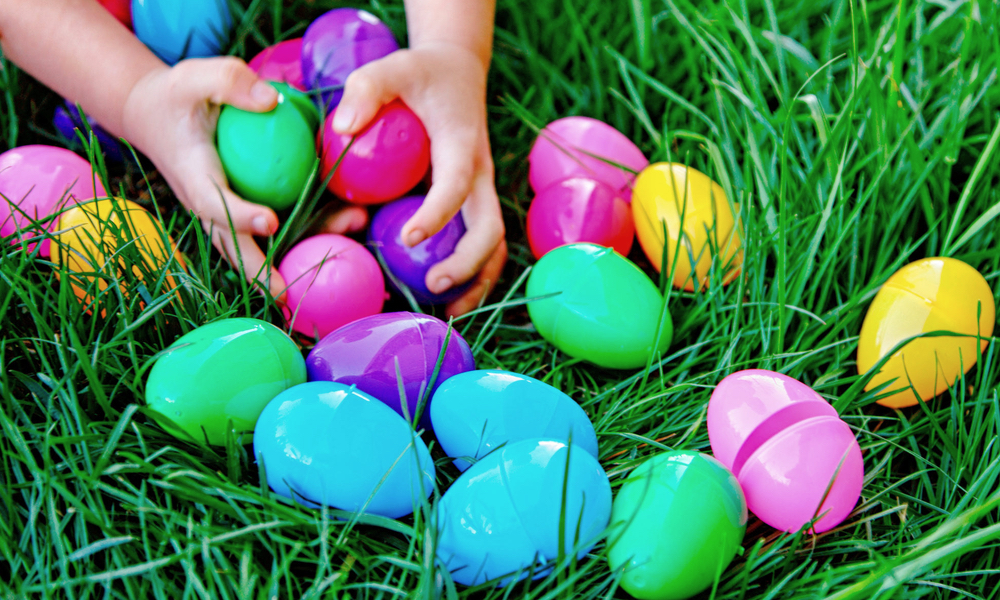 Don't tell my dad this, but growing up, I was sure I wanted to be a Christian. It had nothing to do with the theology though, it was – really and truly – all about the chocolate.
Don't get me wrong, I did not grow up in any sort of conservative, chocolate-deprived bubble. My mother was – and still is – a Christian. My father was – and still is – Muslim, and our home was a place where two faiths co-existed in unapologetic splendor.
My mother put up her Christmas tree every year.  We children, though Muslim, received Easter baskets every year. The only reason why I wished I was Christian too, even though I had no less chocolate in my life than other children my age, was because of the confusing guilt that I felt around holiday time.
I knew that the holidays were my mother's, and we participated to honor and respect her, not to honor and respect what she celebrated. As a child though, I really didn't understand why we couldn't celebrate them too, even if it was just for the chocolate.
As an adult I've learned that I'm not alone in this conflicted enthusiasm for the holidays of others. Really, who doesn't like treats and parties and any excuse to celebrate? As a parent though, I've decided that the best policy to use with my children is respectful honesty about where we stand with regard to other religions.
That's why when my children asked me about Easter, this is what I told them:
The holidays of every religion are the right of the people who follow them. They are as precious to them as Eid and Ramadan are to us.
Part of being a good Muslim is protecting the rights of everyone around us, no matter what their religion is. There is nothing wrong with non-Muslims celebrating their religious non-Muslim holidays.
We don't need to pretend they're not happening. Respectful recognition of the rights of others is part of our religion and our history. We don't have to accept what other people celebrate in order to be respectful of their celebrations.
The problem with Muslims celebrating non-Muslim religious holidays is that we simply don't believe them to be true.
So when it comes to Easter specifically, we break it down to its smaller elements.
There is nothing wrong with chocolate. There is nothing wrong with eggs. There is nothing wrong with rabbits, and no, they don't lay eggs.
There is nothing wrong with Easter, but we do not celebrate it because:
Easter is a celebration based on the idea the Prophet Isa

was Allah's son, who Allah allowed to be killed for our sins. Easter is a celebration of him coming back to life again.
Depending on how old your child is, you may need to break it down further.
Allah

Created the sun, Allah is not a person whose eyes can't even look directly at the sun. Allah Created space, Allah is not a person who can't survive in space. Allah Created fire, Allah is not a person who cannot even touch fire. Allah is not a person, He does not have children as people do. Prophet Jesus [alayis] was a messenger of Allah, not a child of Allah.
Allah is also the Most-Merciful, Most-Forgiving, and All-Powerful. When we make mistakes by ourselves, we say sorry to Allah and try our best to do better. If we make mistakes all together, we do not take the best-behaved person from among us and then punish him or her in our place.
Allah is Justice Himself. He is The Kindest, Most Merciful, Most Forgiving Being in the entire universe. He always was, and always will be capable of forgiving us. No one needed to die in order for Allah to forgive anyone.
If your teacher failed the best student in the class so that the rest of the students could pass, that would not be fair, even if that student had offered that. When people say that Allah sacrificed his own son so that we could be forgiven, they are accusing Allah of really unfair things, even if they seem to think it's a good thing.
Even if they're celebrating it with chocolate.
We simply do not believe what is celebrated on Easter. That is why we do not celebrate Easter.
So what do we believe?
Walk your child through Surah Ikhlas, there are four lines and you can use four of their fingers.
Allah is One.
Allah doesn't need anything from anyone.
He was not born, and nor was anyone born of Him. Allah is no one's child, and no one is Allah's child
There is nothing like Allah in the universe
Focus on what we know about Allah, and then move on to other truths as well.
Christians should absolutely celebrate Christian holidays. We are happy for them.
We do not celebrate Christian holidays, because we do not accept what they're celebrating.
We are very happy for our neighbors and hope they have a nice time.
When your child asks you about things like Christmas, Easter, Valentines, and Halloween, they're not asking you to change religions. They're asking you for the chance to participate in the joy of treats, decorations, parties, and doing things with their peers.
You can provide them these things when you up your halal holiday game. Make Ramadan in your home a whole month of lights, people, and happy prayer. Make every Friday special. Make Eid amazing – buy gifts, give charity, decorate every decorat-able surface if you need to – because our children have no cause to feel deprived by being Muslim.
If your holidays tend to be boring, that's a cultural limitation, not a religious one. And if you feel like it's not fair because other religions just have more holidays than we do, remember this:
Your child starting the Quran can be a celebration
Your child finishing the Quran can be a celebration
Your child's first fast can be a celebration
Your child wearing hijab can be a celebration
Your child starting to pray salah can be a celebration
Your children can sleep over for supervised qiyaam nights
You can celebrate whatever you want, whenever you want, in ways that are fun and halal and pleasing to Allah.
We have a set number of religious celebrations, but there is no limit on how many personal celebrations we choose to have in our lives and families. Every cause we have for gratitude can be an opportunity to see family, eat together, dress up, and hang shiny things from other things, and I'm not talking about throwing money at the problem – I'm talking about making the effort for its solution.
It is easy to celebrate something when your friends, neighbors, and local grocery stores are doing it too. That's probably why people of many religions – and even no religion – celebrate holidays they don't believe in. That's not actually an excuse for it though, and as parents, it's our responsibility to set the right example for our children.
Making and upholding our own standards is how we live, not only in terms of our holidays, but in how we eat, what we wear, and the way we swim upstream for the sake of Allah.  We don't go with the flow, and teaching our children not to celebrate the religious holidays of other religions just to fit in is only one part of the lesson.
The other part is to extend the right to religious freedom – and religious celebration – to Muslims too. When you teach your children that everyone has a right to their religious holidays, include Muslims too. When you make a big deal out of Ramadan include your non-Muslim friends and neighbors too, not just because it's good dawah, but because being able to share your joy with others helps make it feel more mainstream.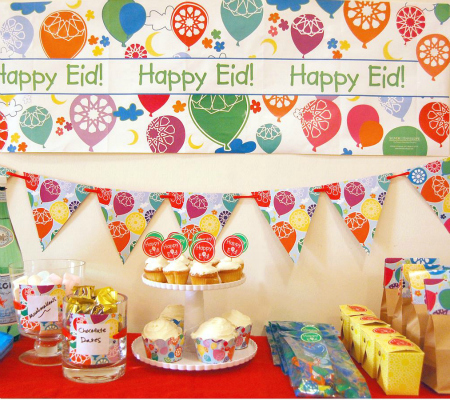 Your Muslim children can give their non-Muslim friends Eid gifts. You can take Eid cookies to your non-Muslim office, make Ramadan jars. You can have Iftar parties for people who don't fast.   Decorate your house for Ramadan, and send holiday cards out on your holidays.
You can enjoy the elements of celebration that are common to us all without compromising on your aqeedah, and by doing so, you can teach your children that they don't have to hide their religious holidays from the people who don't celebrate them.  No one has to. And you can teach your children to respect the religions of others, even while disagreeing with them.
Judaism, Christianity, and Islam are bound by a common thread, and there is much we come together on. Where the threads separate though, is still a cause for celebration. Religious tolerance is part of our faith, and recognizing the rights of others to celebrate – or abstain from celebration – is how we celebrate our differences.
Fitnah of Our Times: Never Ending Debates and Drama On Muslim Social Media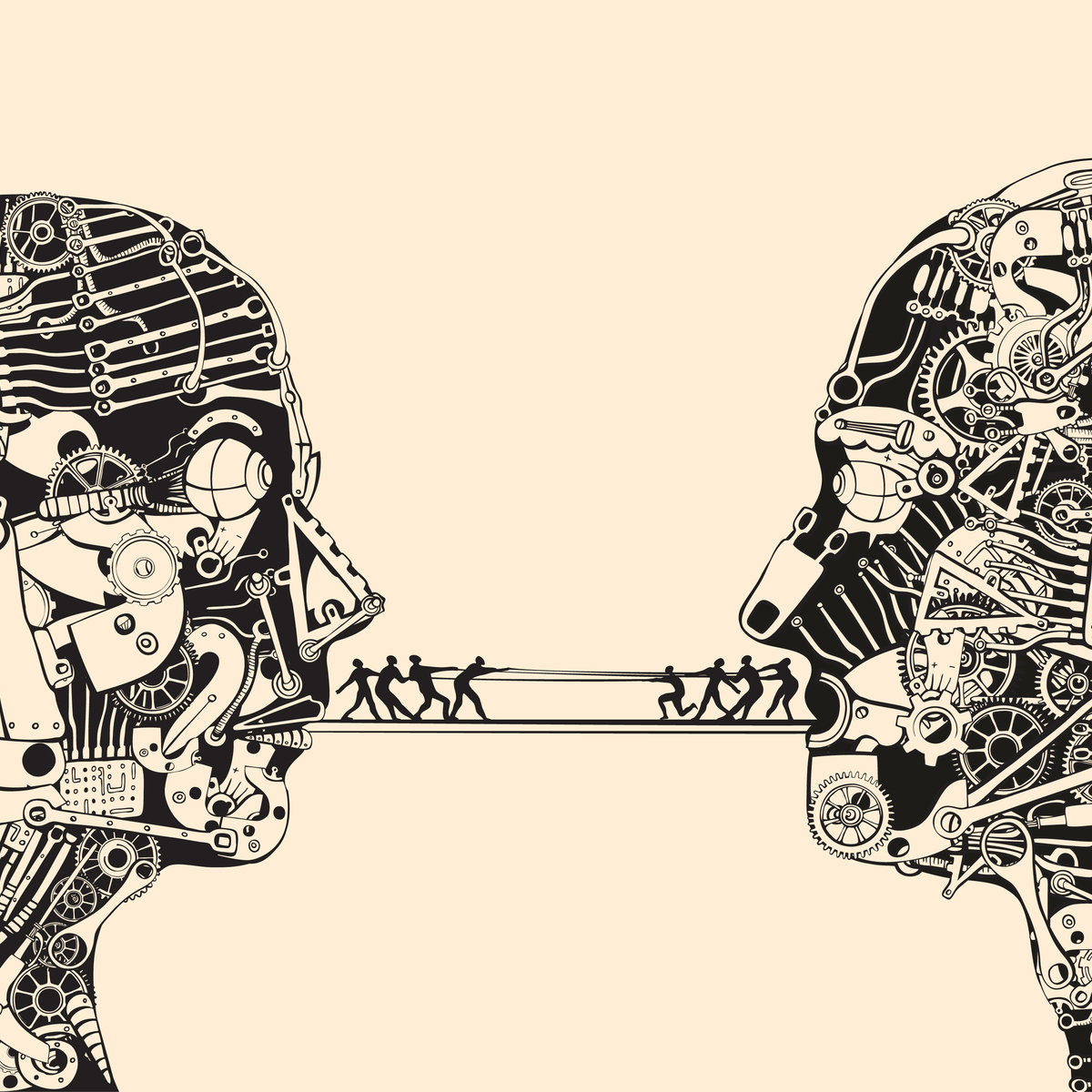 It is extremely sad that the only excitement and enjoyment many Muslim youth get from the deen – and for some, their only involvement – is by getting embroiled in controversies, polemics, debates, seeing people argue, refutations, etc… I am referring to the general masses and not those that are directly involved in polemical dialogue.
Rather than spend time in worshiping Allah, perfect one's prayer, fulfill the rights of Allah and the creation and engage in productive activities, so many of us today are hooked on the quarrels and disputes that take place between different groups/sects/religious leaders. We love the drama that takes place, we can't wait for the next episode of the debate, we get excited when one person challenges another about some matter of religion. Get a few brothers or sisters together, and the only discussion that takes place these days is who won the debate and which scholar refuted which other scholar, and so on and so forth.
Stop being an Audience: Deen is Nasiha Not Entertainment
Anyone who talks or writes about polemics gets a big audience, whilst there is very less interest in listening to someone who avoids such things and teaches you your deen. It's the same type of enjoyment – in a sense – that people get from football rivalries or boxing matches, but with a religious flavour to it. Social media is amass with such controversies.
One scholar posts something about his dispute with this person or that group on his Facebook page and his followers all comment and even argue amongst themselves in relation to his post. The followers of the refuted group/individual then start attacking the person who refuted and they also argue amongst themselves. This soap opera just continues and never seems to end. Many of us sadly thrive on this. We enjoy all the bickering and argumentation, such that being a Muslim would be boring without it.
When I was growing up, we didn't have the internet and social media, and Al-hamdulillah it saved us from much fitna. These days, what someone thinks on one side of the world is debated and counter debated several times within a matter of hours. The harms of social media are increasingly outweighing its benefits.
The debates of today are not munadara- these were supposed to be cordial discussions.
My sincere advice to especially young Muslims is that please do not let your precious time be wasted in such matters. Let those that are arguing and debating fight it out amongst themselves; you do not need to get involved. Avoid giving them ammunition or pouring oil on fire. Instead, identify those who you trust and learn your deen from them and then get busy in beneficial things – and avoid the others. We seriously need to reconsider our priorities.
May Allah guide us, Ameen.
Top Read Muslimmatters Posts Of 2018