How Social Enterprises Are Changing Lives Of Palestinian Women
"Our mission is to create jobs for Palestinian women", Cayley Pater, Assistant Director of Child's Cup Full (CCF), puts it simply for me during our interview about their non-profit social enterprise.
CCF was founded in 2008 by Dr. Janette Habashi, Associate Professor in educational psychology at the University of Oklahoma. The project started out as a student-led initiative which raised funds to support education programs in the Jenin area of the West Bank for refugee children.  Upon realizing the need for economic independence, the project was transformed into a social enterprise whose aim was to empower women by giving them economic agency through jobs that offer a living a wage.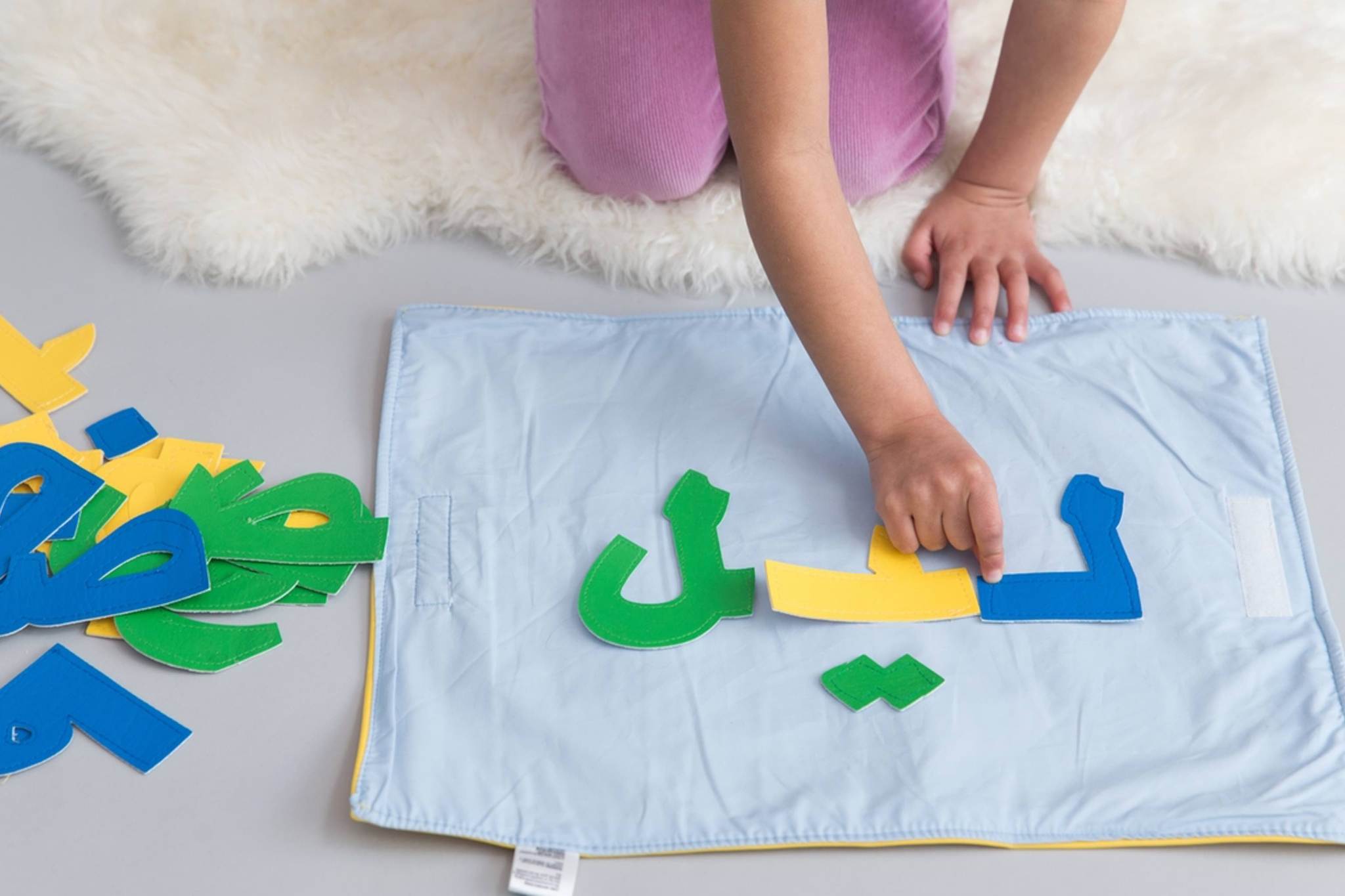 CCF creates economic opportunities by creating educational toys and learning materials which cater to children in elementary schools. All its products are handmade by refugee women employed in its West Bank artisan center located in the northern village of Zababdeh. The center employs six full time artisans with several others employed on a part-time basis. The educational toys are made from soft fabric which fulfills a unique demand in the market; the company's sensory learning materials are particularly well suited for play-based settings such as Montessori schools. They aid the of development of diverse skills such as memory retention and cognitive development. The products are designed in Arabic, English and Spanish, aiming to reach as wide an audience as possible.
Over the course of our conversation, Cayley explains to me the growth of the company since its founding. She travels frequently to trade shows where their brand is starting to get more and more recognition from educators and schools. CCF also recently become Fair Trade Certified; an arduous and long process but worth the effort, given the competitive edge it gives to their products. The company proudly claims that its products are not only Fair Trade, but also help empower Palestinian women artisans.
In addition to designing educational products, the organization has expanded into the ethical fashion world by launching a new fashion brand called Darzah. Darzah, which in Arabic means to stitch, specializes in creating products which carry a traditional form of Palestinian embroidery called tatreez. Tatreez is a centuries-old tradition which has been passed down from mother to daughter to the present day. It consists of colourful and vibrant patterns that can found stitched on clothes, shoes, and accessories.
Darzah seeks to introduce tatreez to the Western fashion market through his high-end fashion products. Like the educational toys of CCF, all its products are hand-made by refugee and low-income women. The leather used to manufacture these items is sourced from a family run manufacturer locally in Hebron, thus making all its products completely made in Palestine. The company is also dedicated to preserving and archiving the unique tatreez patterns in the form of a digital database; they launched a successful LaunghGood campaign this past Ramadan and raised over $37,000 for the cause.
The dream for Darzah is to be featured in places like Nordstorm, Holt Renfrew and Pottery Barn. In addition to selling through its online portal, it is already featured at select boutiques and craft expos such as the West Coast Craft Show.
CCF is not alone in its mission to bring economic independence to Palestinian refugee women. Sitti Soap is another social enterprise which is helping Palestinian women by preserving the art of Olive-oil based soap making.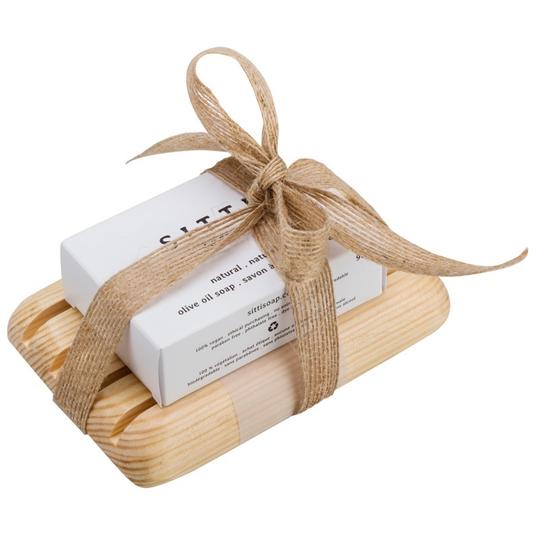 Over our phone conversation, Toronto based co-founder and social activist Noora Sharrab shared with me the story of Sitti Soap. It all started when Sharrab co-founded an NGO called Hopes for Women in Education; an initiative meant to promote higher education amongst Palestinian refugee women. During her time at the Jerash camp in Jordan, she came across a group of Gazan women who were trained in the art of traditional olive oil soap making. Many of these women had tried in the past to create home-run businesses without success.  Seeing an opportunity to create a sustainable economic opportunity given her background in non-profit management, Sharrab teamed up with journalist Jacqueline Sofia and founded Sitti Soap.
Sitti, meaning "my grandmother" in colloquial Arabic, aims to preserve and promote the ancient Palestinian tradition of Nabulsi cold-pressed olive oil soap. Using all-natural and locally sourced ingredients, Sitti produces beautiful bars of soap handmade by refugee women. These soaps are becoming popular gifts that are given away at weddings and corporate events. Sitti employs about eight women full-time and several others part-time at its production site in the Jerash refugee camp. The site is located inside the camp to make it easier for the working women who often have challenges traveling.
The goal of the organization is to bring this tradition to the marketplace where it can be recognized for its uniqueness and become a means of economic empowerment for women. Using the profits from the soap bars, Sitti funds hard skills development and educational programs for refugee women and girls. The organization runs the Hopes-Sitti Center in the Jerash camp which acts as a social hub for women and offers numerous social programs and workshops. It hosts a computer lab which is home to the Bannat Connect program; a virtual language exchange which connects students of Arabic to local women in Jordan through Skype.
CCF and Sitti Soap are examples of two enterprises helping bring real, sustainable change for Palestinians and removing dependence on foreign aid. Projects like these are often under supported from the activist community who tend to focus on more popular movements such as BDS. While BDS is important, the approach to helping the Palestinian cause needs to be multi-faceted. The pressure on institutions to stop aiding the occupation needs to be coupled with support for ventures that help build the Palestinian economy. This year marks the 50th anniversary of the occupation; with no end to the conflict in sight, the status-quo is likely to continue in the foreseeable future. The need to support social enterprises that improve everyday Palestinian life is therefore now greater than ever.