Zaid Karim, Private Investigator, Part 10 – Finding Tarek
The sun was going down. Safaa had never called me back. I should go home and rest, but I wanted to pursue this lead. My wounded arm throbbed with pain. I had a bottle of ibuprofen in the car. I took four and tossed them into my mouth, swallowing them dry.

See the Story Index for Wael Abdelgawad's other stories.
Zaid Karim Private Investigator is a full length novel. Previous chapters: Chapter 1 | Chapter 2 | Chapter 3 | Chapter 4 | Chapter 5 | Chapter 6 | Chapter 7 | Chapter 8 | Chapter 9
Note to Readers:
As of August 1st 2017 I've made many changes in the previous chapters, so you might want to go back and re-read. For those who don't have time, here's a summary of the most important changes:
Chapter 1 – I added the fact that Zaid received a presidential pardon for his crimes and was released from prison. The specific incident leading to this has not yet been described.
Chapter 4 – Zaid's wife was previously a nurse. Now she is a teacher at FIA, the Fresno Islamic Academy. Previously they met for the first time as teenagers at summer camp. This has been changed so they met as children in elementary school, lost contact, then met again at camp.
Chapter 5 – A discovery Zaid made about Anna has been removed. If you know what I mean, please do not mention it. I apologize that the surprise is spoiled for you. This is one of the drawbacks in writing serially like this.
Chapter 5 – I added a new character – Yusuf Cruz, an old prison buddy from Panama.
Chapter 6 – In the fight with the Asian gangsters, the gangsters were specifically looking for Tarek, for reasons unknown.
Friday, February 5, 2010 – 4:00 pm
Fresno, California
The hotel lobby was a chamber of horrors. It was dimly and strangely lit by a few isolated slivers of sunshine that managed to worm their way through gaps in the boarding that covered the windows, and by the pale light of a butane torch that sat on the floor, hissing with a steady blue flame. Beside the burner a shirtless man slept half on and half off a mattress that was stained and sporting large burn holes.
The room reeked of bodily fluids, urine, burned plastic and cigarette smoke. Litter was strewn everywhere: empty liquor bottles, used syringes, crack vials of every color, latex gloves, fast food takeout containers, playing cards, cigarette butts and ash, bottles of malt liquor filled with what looked like urine, and other miscellaneous garbage.
There were also people. Some were teens, while others were as old as fifty or sixty – it was hard to tell, as they were all thin and aged, worn out before their time. Many were unconscious or asleep, sprawled on the few pieces of dirty furniture, or on the floor. Others stood against the walls, looking predatory and alien in the weird light. A few of these stared at me, and one made a move in my direction. I slid my hand down to my thigh to rest on my knife, and the man stopped, returning to his perch against the wall.
There were also scenes of depravity that I will not describe. Suffice it to say that desperate women trading their bodies for drugs has always been one of the sick pillars of drug culture.
I remained in that room only long enough to ascertain that none of the occupants were Tarek. Then I went down a corridor and past a restroom with a broken mirror, a shattered urinal and a foul toilet. I came to the hotel rooms and began to search room by room.
Many of the rooms did not have doors, and those that did had no working locks. Most were unoccupied and defaced with graffiti, littered with trash or fouled with waste. In a few, addicts slept on the floor or on dirty mattresses. Most ignored me. A few cursed at me. One threw an empty shampoo bottle at me. One young man with a pink mohawk and rotten teeth leaped up and attacked me the instant I opened the door. I drove him back with a hard kick to the belly and moved on as he lay on the floor moaning. I felt like I was in a horror movie: the last human in a world full of zombies, looking for one particular zombie who was not fully turned and could possibly be saved.
I completed my search of the first floor and moved on to the second. It was more of the same. Moving up to the third floor, I had to step over a family that was camped on the staircase. The scene was revolting and too miserable to describe. Finally I completed my search of the fourth and final floor. I felt overexposed and feverish, as if I'd been exposed to radiation. I desperately wanted to get out of that hotel of horrors. The words of a popular rock song came to me:
Looking for gold in the Golden State
but the nuggets are piled on other men's plates
and they'll burn you out at half past eight
welcome to California
I practically stumbled down the stairs in my haste to flee that place. In the lobby, the drug dealers and addicts ignored me or watched listlessly as I pushed my way out through the boards.
Back in my car I sat breathing raggedly and obsessively cleaning my hands with a packet of wet wipes that I kept in the glove box. I hadn't known that such places existed. Drugs, man. Drugs. What a foul, evil thing the drug business was. Kids who thought drugs were cool, fun or glamorous should be brought to places like this and given a tour of hell on earth, so they could see where the drug trip inevitably led.
Thank God I'd never gotten sucked into that. Alhamdulillah for the mercies we take for granted.
And yet I was not done. When I had my composure back, I exited the car and went in search of other drug houses.
Over the course of the afternoon I managed to find two more drug dens. In the last one, I was attacked without warning by two heavily tattooed Hispanic men in their twenties – dealers, I think. One – a burly bald man who looked like he couldn't walk without his thighs rubbing together – tried to open my throat with an eight inch hunting knife, presumably in order to rob me.
Only my years of training saved me. I instinctively side stepped, just as I'd practiced a million times. I threw up an arm and managed to block the slash, but took a deep cut across the back of my left forearm in the process. An instant later I kicked the outside of Baldy's knee as hard as I could and heard something snap. He went down with a scream, and I stomped on his ankle to seal the deal, feeling the small bones crunch and shatter. He screamed again at an even higher pitch, as if auditioning for a soprano gig with the Fresno opera.
I picked up the dealer's hunting knife and held it before me. My nostrils were dilated. I was as calm as the eye of a hurricane. The second attacker – a thin man with a scraggly goatee who looked more like a junkie than a dealer – backed up with his hands in the air in surrender. I kicked the downed man for good measure, one hard soccer kick to the base of the spine with the toe of my shoe, causing Baldy's entire body to spasm. Then I motioned to his friend and snarled, "Get your friend to the hospital."
I went on my way, holding the knife in a reverse grip so that it lay alongside my arm. I searched the rest of the den as blood dripped from my left arm. I encountered a few residents but none were Tarek, and none bothered me.
I felt like a man standing at a dry well, pulling up one empty bucket after another. Doing the same thing again and again and hoping for a different result – wasn't that one definition of insanity?
I returned to my car. I tossed the knife into the trunk and took out the first aid kit I kept there. I disinfected my wound liberally, then bound my forearm tightly. The cut was bad. I could have used Badger's surgical stapler right about now. I should have gone to the hospital but I was exhausted and traumatized by all I'd seen that day, and not in the mood to sit around a waiting room for hours.
I started the car and drove away. Two blocks down the street I noticed a group of about a dozen homeless youths who had gathered in the entrance of a derelict art deco building that had probably been beautiful once.
I parked the car and went to talk to them. They were teens, with one or two who might have been as young as thirteen or fourteen. Runaways, I figured. Wearing rags and leather, some looking like hippies while others were more punkish, they sat huddled in a tight circle, talking quietly and passing around a single cigarette. Several had the symbol for anarchy – a capital A in a circle – hand drawn on their clothing. A few kept dogs on leashes. I greeted them and showed them Tarek's picture. A few muttered, "No, sorry," or shook their heads. One cursed at me. Most ignored me.
"Spare some change?" one asked. He was a curly haired boy of fifteen or so.
Seeing my hesitation and no doubt deducing the reason, he added, "It's for food, man. We're hungry."
"I'll buy you food," I offered. "Give me a grocery list."
They all turned toward me. "Bread and cheese," the curly haired boy said. "And baloney." Someone else requested chips and bananas. "Tampons," a pink-haired girl said. Peanut butter, canned tuna, dog food – the requests went on.
My offer to go grocery shopping had been a bluff, and they'd called it.
"I don't have time," I confessed. "I'll give you the money." I took a hundred dollars from my wallet. "Who should I give it to?"
"Doesn't matter," the pink-haired girl said. "We share everything."
This reminded me of the Muslim brothers in prison, the way we used to support one another. We always had welcome packages ready for brothers who were newly incarcerated or transferred in from other institutions. The packages included hygiene supplies, foodstuffs that could be purchased from the prison commissary, and maybe even a prayer rug and kufi cap. No prisoner was allowed to hoard goods, so the care package would be distributed among several men, to be assembled when needed.
Never in my life – before prison or after – have I encountered the kind of solidarity that I experienced while incarcerated. Anytime I entered a new penal institution – and I had been in several, with the way the feds liked to transfer prisoners like pieces on a game board – the first thing I did was look for the Muslims. If I found Muslims there, I knew I was safe.
I gave the money to the curly haired boy.
"Hey," he said. "Why you looking for that guy? You a cop?"
I shook my head. "He's a friend. His daughter is missing and I'm trying to help."
"If he's your friend, what's his nickname?"
"T-Bone," I said without hesitation.
"Anybody might know that," the pink-haired girl objected. "If he's really your friend, what kind of cigarettes does he smoke?"
I raised my eyebrows, then chuckled. That was an easy one. Tarek began smoking when he was thirteen. I tried to talk him out of it many times, but he said it made him feel good. He only ever smoked one brand.
"Camels," I said. "He always used to say-"
The homeless youths all chimed in: "What else would an Egyptian smoke?" They laughed.
"Yeah, we know T-Bone." Curly pointed west. "He shares food when he has it." He pointed west. "He stays in a boarded up yellow house a couple of blocks that way. There's this weird ditch in the front yard, like someone was trying to dig up the pipes or something."
* * *
The sun was going down. Wispy white clouds were finger-painted across an orange sky. To the east, the buildings of downtown Fresno loomed darkly against the sky like black-painted cutouts. The air smelled of fireplace smoke and farm dust. Good God, I wished it would rain. Just a little clean water to cleanse the air, cleanse my skin, cleanse the world.
Safaa had never called me back. I should go home and rest, but I wanted to pursue this lead. My wounded arm throbbed. I had a bottle of ibuprofen in the car. I took four and tossed them into my mouth, swallowing them dry. I knew that taking ibuprofen on an empty stomach could damage the stomach lining, but the pain was so distracting that I couldn't think, and I didn't have any food at the moment.
I drove around and found the yellow house without difficulty. I keep a small, high-powered LED flashlight in the glove box. I took it and approached the house. Holding my arm close against my side so as not to injure it further, I tried the front door of the yellow house. It opened a tiny bit then stopped, apparently barred by something heavy. I put my shoulder into it and managed to open it enough to slip through. It turned out someone had pushed an old oven in front of it.
I shone the light around the house. The interior was nearly bare, and layered in dust. The air smelled rotten. Someone had torn open the walls to steal the wiring and pipes. There were scorch marks on the floor, maybe where someone had made a fire. I went through the entire home. The sound of my feet shuffling on the floor seemed very loud. Shadows leaped as I moved the flashlight about. But there was nothing in the house but the old oven, a wooden chair with no legs, a greasy orange rag in the kitchen, and a broken-down refrigerator lying on its side in one of the bedrooms, close to the wall.
Another dead end. I sighed in weariness and frustration. Maybe Tarek wasn't here in Fresno after all. Maybe when he'd fled the rehab center in Visalia he'd gone no further than that city's own drug dens. Or maybe he was in Fresno but in some other part of town. This wasn't the only street with dope houses. He could be anywhere. Maybe he'd hooked up with Angie and the two of them had taken off for strange horizons, spending that bundle of money that Angie was hauling around.
But the homeless kids said Tarek stayed here. It didn't make sense. Had they lied to me?
I was about to turn away and leave this minor waystation on the road to hell when a thought occurred to me. The old refrigerator. It had been lying with its back to me. I had not seen inside it. A refrigerator was highly insulated and would make a good shelter against the cold. Only someone small could fit inside it, of course. A woman or a child, or a short man. Tarek was only 5'7". I went back into the bedroom and looked at the old refrigerator, then walked around it slowly. As I did, I saw something sticking out. I shone the light on it. The bottom of a tennis shoe. I took another step: there was a leg attached to the shoe. The rotten stench that filled the house was stronger here, so much so that I had to breathe through my mouth.
I stopped for a moment, feeling my heart sink with dismay and dread. I didn't want to see what was lying inside that refrigerator. I didn't want to look. If I didn't look, maybe it wouldn't be real. If I didn't look, maybe I wouldn't have nightmares about it later.
My breath caught and I had to stop myself from turning away and leaving this place. The owner of the leg might not be Tarek, I told myself, and if it was, he might only be asleep.
But no. This was my job. This was what I did. I followed clues and walked down dark paths that showed me the worst of human nature. I faced the stark truths of life dead on, and did not flinch. I'd found bodies before. But it had always been someone else's spouse or child. Someone else's friend. Ah, subhanAllah. La ilaha il-Allah.
I stepped slowly around to the other side of the fridge.
It was Tarek, of course. He wore tattered jeans, a red t-shirt with a torn chest pocket, and boat shoes with no socks. He lay on his side inside the refrigerator, only his legs sticking out, his body curved like a comma, as if this were only a pause in motion before his story continued.
Except that it would not continue. Even before I knelt to take his pulse, I knew he was dead. There was a quality of utter stillness to his repose that he had never possessed in life. Tarek was darker-skinned than either of his parents, and the lean angles of his brown face – for he was very thin – almost seemed to shine, even in the dark, and even with the sores and ulcers that disfigured his features. His left arm was tied off for an injection, and the needle was still embedded in his forearm. His arms were studded with track marks – old needle injection scars and abscesses.
Dr. Alejandra Rodriguez had gotten her wish, it seemed. Tarek had indeed come to a ruinous end.
I studied Tarek's face. His lips were dry and cracked, while his dark, half-lidded eyes seemed to gaze at me with a combination of reproach and vindication. You always knew I'd end up this way, his eyes seemed to say. But it's alright. I finally caught that high I've been chasing.
I knelt beside him and felt along his neck, flinching at the deathly cold of his skin. There was no pulse. I felt in front of his mouth and nose for breath. But no. He'd been dead for days was my sense of it. His body was loose and relaxed, which meant that rigor mortis had already passed. So thirty six hours at least.
I called emergency services and reported it. While I waited for the ambulance – they always sent an ambulance first, just in case – I checked his pockets.
It wasn't that I was cool headed, or so accustomed to death that this horror did not faze me. I was stunned. I had known Tarek since I was a kid. We'd had so many adventures together, spent so many afternoons talking about the things we'd do one day, the places we'd see. But a preternatural stillness had settled over me – the proverbial calm before the storm. I had a job to do.
I searched Tarek's pockets, taking care not to puncture my hands on any spare needles. I found a pencil stub, two individual Life Savers candies coated in lint, four pennies, an uncancelled stamp torn from an envelope, a pack of Camels with two cigarettes remaining – what else would an Egyptian smoke, I thought crazily – and a book of matches.
The matchbook was adorned with a graphic of a woman slithering around a pole, kicking one leg in the air. "Chi-Chi's," it said. Obviously a strip club. In tiny gold lettering it gave an address on Golden State Boulevard, outside the city limits.
I studied all these objects, then put them back in Tarek's pockets just I'd found them.
I took Tarek's cold hand and held it between mine, as if I could warm it. "Wa lal-aakhiratu khayrun laka min al-uwlaa," I recited. Surat Ad-Duha again. "And the Hereafter is better for you than the first life. And your Lord will give you, and you will be satisfied." I prayed that Tarek, who had never found satisfaction in anything in life, and who'd spent every day of his existence chasing something he could not name, had finally found a place of peace.
I remembered the rest of that song I'd been thinking of earlier:
Looking for love at the edge of the West
running out of time, can't catch my breath
liars and players walk ten abreast
welcome to California.
Lord don't make me a player too
I'm not staying, just passing through
On my way to find You, to love You
beyond California.
It fit Tarek to a T, so to speak. He was beyond California now, that was sure, and I could only hope that he had found mercy with Allah at the end of the journey. My hands began to shake. I sat and hugged myself tightly, feeling suddenly very cold. After a moment I stood and went outside. I needed fresh air, and felt it would be best if I were outside when the cops arrived. I began to practice Kali on the dead grass of the front lawn, moving in the pale light of a distant streetlamp, doing the footwork – forward V, backward V, side to side, diamond pattern, hourglass pattern, star pattern, faster and faster.
The shakes passed. Standing in place, breathing hard, I took the photo of Anna out of my pocket and shone my flashlight on it. She stood in front of a tree covered in purple blossoms, wearing her school uniform and white Adidas sneakers with black stripes. As I looked at her she looked right back at me, solemn, her dark eyes conveying a message that I could not read.
I put the photo back, and addressed Tarek, wherever he might be. "I will find your daughter, akhi," I said softly. "That's the only promise I can make. Allah help me."
I sat on the hood of my car, waiting for the cops. They were certainly taking their time. I guess a dead addict didn't warrant an emergency response. My phone rang. It was Safaa, finally calling me back. It was Hajar's bedtime, I knew. At least I would get to speak to her before she slept. I answered, and Hajar greeted me with "Sala 'laykum Baba!"
I smiled, and felt emotions roiling in my chest – embarrassment and shame at the fact that I was able to smile with my dead friend lying inside a refrigerator, along with detached amusement at the unpredictability of my own heart. At the same time, I breathed a sigh of relief. There were times when I thought my heart would throw up its arteries in frustration and sheer weariness and resign without the courtesy of giving notice. Sometimes it felt like the only thing keeping me going was Hajar.
"Wa alaykum as-salam, honey. How was school today?"
"It was fine. Mama's taking me to buy new shoes 'cause my shoes have holes like the moon." This was followed by a burbling sound.
"What's that sound?" I asked.
"I'm blowing in the milk with my straw. It makes bubbles."
"You shouldn't do that, honey. It's not good to play with your food."
There was a pause during which I knew that Hajar was thinking of a response. She never liked to admit that anything she did was wrong, and would always find some way to debate the issue. "Kids do that," she said finally, "to keep the milk healthy." She went on, not giving me a chance to dispute this. "You know Baba, I'm only gonna drink milk today."
"Oh yes? Why is that?"
"Because that's my padwen." I didn't know what this meant, but I figured it out as she went on: "I drink milk one day, then water one day, then juice one day. That's my padwen."
I smiled. "Okay, sweetie. That's a good pattern."
"You sound sad, Baba." This caught me off guard and jarred me. I'd been trying hard to sound cheerful, and thought I was succeeding. Before I could wrestle myself back under control, tears sprung from my eyes and I choked back a sob.
"I am," I replied, my voice quavering. "But not because of you."
"Then why are you sad?"
"One of my friends died."
"Oh." Hajar's voice was solemn. "Like the dinosaurs."
"Yes, honey. Like the dinosaurs." Lights flashing, an ambulance approached. "I have to go now kiddo. I love you forever and always. You're my number one kiddo."
"I love you forever and always Baba."
* * *
The paramedics arrived first, followed a minute later by two uniformed police officers who asked me a few questions about my presence here, then instructed me to wait for the detectives.
The detectives arrived a half hour later. One was a heavyset, middle-aged white man in a nicer suit than I would have expected on a civil servant. The other was a hard-faced young black woman with her straightened hair pulled back in a tight ponytail.
I remained outside while they went in to examine the scene and the body. One of the uniformed officers stayed with me to make sure I didn't leave.
When the detectives emerged about ten minutes later, they studied my P.I. license and badge. I told them forthrightly that I'd been hired by Tarek's parents to find his child, and that I'd worn down some shoe leather to locate Tarek here. I gave them the Anwars' address and phone number. The white cop in particular seemed bored and ready to write the whole thing off as another junkie O.D. The black cop asked a few questions about Tarek's habits and friends. I knew little about such things, and told her so. She asked about the bandage on my arm and I told her about the attack in the drug den, leaving out the part where I kicked Baldy in the spine after he was down.
As the detectives were questioning me, two people arrived from the coroner's office. A tiny, slim redhead and a blonde fellow with a waxed mustache went inside then came out with Tarek's body bundled into a bodybag and lying on a stretcher – I was surprised that that the little redhead could handle her end of it. They loaded him into the ambulance and drove away.
Eventually the detectives let me go, with the usual admonition that they might want to speak to me again in the future. Standing in the early evening air, I felt small and humbled, unnerved by being in the presence of so much death lately, and very aware of my powerlessness in the face of Allah's might and decree.
This wasn't the first time I'd found a body in the course of an investigation. I knew that Tarek's body would be taken to the Fresno County Coroner's office. It was very unlikely that the cops would investigate the death, or that the coroner would perform an autopsy. They'd write it up as an O.D., notify the next of kin, and release the body after 48 hours to a funeral home of the Anwars' choosing. That was fine with me. It wasn't like there was any question about the cause of death. Not about the obvious physical reality anyway. As for the true cause of death – not the how but the why – I would always have questions about that, I was sure.
Ah, Tarek. You stupid, self destructive fool. Why, man? Why?
* * *
I headed west to the club on Golden State, the one from the matchbook in Tarek's pocket. Tarek had never struck me as the strip club type, and I wanted to know what that matchbook was doing in his pocket. Clubs like this only operated at night, so I might as well go now.
The matchbook was almost certainly nothing, but one never knew. Everything was a part of the pattern of life, part of the ebb and flow of energy and matter that made up the universe, and sometimes a little thing turned into a big thing, and vice versa.
The Chi-Chi club was on a country road all by itself, surrounded by almond farms and orange groves. The parking lot was a field covered in gravel. It was no place for a Muslim, and I didn't want to go in. But I had to follow this lead. I would keep my head down, do my business and leave.
As I headed toward the front door it opened and a woman exited in a wash of garish purple light. Thumping music poured out through the open doorway, along with the sounds of cheers and whistles. The woman was African-American, about my height, maybe thirty years old, with straight hair cut in a bob and glitter on her eyelids. She wore a trench coat that hung to her knees. Even with the coat pulled tightly against the evening chill, her muscularity and grace were obvious. It didn't take a genius to deduce that she was one of the club's dancers.
"Excuse me," I called out.
The woman looked up in alarm. One hand shot into her coat pocket, no doubt reaching for pepper spray or maybe a gun. Her face was all sharp planes and uncompromising lines, her eyes dark and hard. She made me think of a fortified castle – a place of beauty surrounded by walls and moats. A place where archers manned the ramparts and would shoot anyone who approached unannounced.
"Whoa!" I stopped and raised my hands. "I'm a private detective. I just want to ask you a few questions. I can show you my badge if you like."
She jerked her chin in my direction. "Show it."
I reached into my pocket slowly and drew out my wallet, then opened it, showing my badge and P.I. license. The young woman nodded, and I took that as a cue to approach her. I smiled and introduced myself. "Sorry I scared you," I added.
"I'm just jumpy. We get stalkers."
"Right. Well let me show you a picture." I took Tarek's photo from my wallet and held it up. "Do you know this man?"
She looked from the photo to my face, giving me a penetrating stare, then looked away. "Why do you ask? What is it you want?"
So she knew something. She recognized the photo. "He's dead. Heroin overdose. I found a matchbook from this place in his pocket. I'm trying to find out what business he had here. Was he a customer?"
"Damn," the woman said. She bit her bottom lip. "Yeah, I know him. That's Tarek." She pronounced it Tareek, rhyming with "meek." He's Glitter's boyfriend. She's one of our dancers. He used to pick her up sometimes, but she hasn't been in lately."
"You mean Angie? Angie Rodriguez? She's Glitter?"
She eyed me sharply. "You didn't say you knew Angie. What are you investigating exactly?"
"I didn't say because I didn't know she worked here." I laid it all out for her, explaining that I'd been hired to find Anna, and that Angie had gone missing, and that Tarek was in fact my friend. When I said the word "friend" I felt a surge of emotion and my voice caught, just for a split second. Zenobia noticed it. She looked at me and truly relaxed for the first time, the tension falling away from her face.
"The thing is ma'am," I went on, "Angie's sister says Angie showed up with a backpack full of money. And little Anna was in bad shape, beat up and hungry."
The woman shook her head. "I don't know about any of that. I mean, Angie always had problems. The dope, you know. I tried to get her into a program but that girl was a helicopter spinning out of control. Get too close, you'd get cut in half. She always chose the worst men. And you don't have to call me ma'am by the way. My name is Zenobia. My real name." She smiled, and it transformed her. All that hardness, all those defensive walls, melted away. I suddenly realized that she was younger than I'd first thought – no more than twenty two or twenty three.
"By worst men, you mean Tarek?"
She shrugged. "Tarek was a dope fiend, but at least he wasn't violent. But Angie was never one for fidelity. She went home with customers, if they paid her. She was beaten up more than once."
"Could she have stolen the money from one of the men she went with?"
"How much money?"
"Forty five thousand dollars."
Zenobia whistled softly. "I don't know. If you're asking was Angie capable of it, then I'd say yes. She was certainly larcenous enough – no one loved money more than Angie – and probably stupid enough."
"It doesn't sound like you think highly of her."
She smiled ruefully. "I've always been one for lost causes." Again she studied me, her eyes roaming from my worn shoes and bandaged arm to my battered fedora. "Lost puppies too," she added.
The club door opened again and four young Arab-looking men exited, laughing and clapping each other on the back. One glanced my way and I realized that I knew him. His name was Yahya. He was an Iraqi brother who used to be quite active at Masjid Madinah. In fact he used to open the masjid every morning for Fajr prayer. Then his cousin came to stay with him. His cousin was a boozer and a partier, and he sucked Yahya into his lifestyle. I hadn't seen Yahya in over a year.
Yahya was also the brother-in-law of Safaa's second cousin, or something like that.
When I met his eyes he gave me a wide grin and said something to his companions, who all turned to look at me. A few of them laughed. I could only imagine what Yahya had said: "See that guy, I know him. He goes to the mosque, pretends to be religious. He's married to my relative. Just wait until she hears about this."
The four Arabs continued on their way to the parking lot and I cursed my bad luck. Just what I needed. If Safaa heard that I'd been spotted in a strip club, that was it. She'd never trust me again. Our marriage would be over for sure. La hawla wa la quwwata il-la billah. Maybe I should never have come to this place.
"You alright?" Zenobia asked. "You know those guys?
"It doesn't matter," I replied. I exhaled and tried to get back on track. "Where would Angie go if she came into a lot of money?"
Zenobia fingered the buttons on her coat. "She used to talk about Panama. How she and her sister would play in the plantations, eating bananas and mangoes whenever they were hungry. How she used to swim in Lake Gatun but had to watch out for crocodiles. She sounded so wistful whenever she talked about it."
I asked a few more questions about Angie's possible acquaintances or friends, but Zenobia had little more to offer. I stood to leave, thanking her for her time.
"Hey, uhh, Zaid? Is that how you say your name?"
"Yes."
"Aren't you supposed to give me your card? In case I think of anything else? Or in case I just, you know, want to call you?" She gave me a shy look and I found myself surprised by human nature all over again, how the child within us, the innocent and bashful soul, never truly departs.
Of course as a professional I should give her my card – just as she said, in case she remembered anything else. But she was a very attractive woman, and intelligent. The kind of woman who could tempt any man, especially one separated from his wife and desperate for a little love.
"No," I said. "I don't think so. Take care, Zenobia."
"It's Michelle." The bashful smile again. "My really real name, I mean."
* * *
This had been one of the longest and most difficult days of my life. In a single day I'd alienated Chausiku Sulawesi, participated in a gun battle in which a woman was killed, damaged my friendship with Aziz Al-Ansari, seen more horror than I ever wished to remember, been wounded, and found my friend lying dead in a refrigerator. I was so tired and emotionally exhausted I could barely stand.
I drove to my office on autopilot. The electricity was back on – Jalal at least had not let me down. I removed the bandage on my arm, washed and disinfected the wound, and used superglue to seal the edges of the cut. Then I performed wudu' and rebandaged the arm. There had been no opportunity to pray Maghreb, so I prayed Maghreb and 'Isha, willing my eyes to stay open. Even so, I think I might have fallen asleep in sujood at one point.
When I was done I collapsed into my cot. I closed my eyes and for some reason remembered an incident from when Tarek and I were young, maybe seven or eight years old. Back then Farah Anwar used to bake pies and cakes for the Muslim women's halaqas that she held in her house.
Tarek for some reason had a fascination with the raw dough. Whenever possible he would steal handfuls of dough and we'd play with them, fashioning them into snakes or tiny people. One time, Tarek's grandmother was asleep on the sofa, and Tarek had the brilliant idea to make tiny dough caterpillars and stick them in her nostrils. I knew this would end badly, so I held back and watched as Tarek carried out his plan. Next thing we knew, his grandmother was up off the sofa, screaming in Arabic at the top of her lungs, batting her nose frantically and chasing us around the house.
Tarek put the blame on me, saying it was my idea, and his mother believed him. My father took me home and whipped me with his belt so badly I could not sit down for days.
Tarek Anwar's days of getting into trouble were over. Any trouble he faced now existed in a dimension and on a scale beyond human perception. I could do nothing for him, but I would honor his memory by finding his daughter. O Allah, I prayed as sleep came over me, forgive my friend and protect him, and make him among the people of Paradise, and give me the strength to carry this task through to the end.
***
Next: Chapter 11 – Zaid, the Son of Islam
Reader comments and constructive criticism are important to me, so please comment!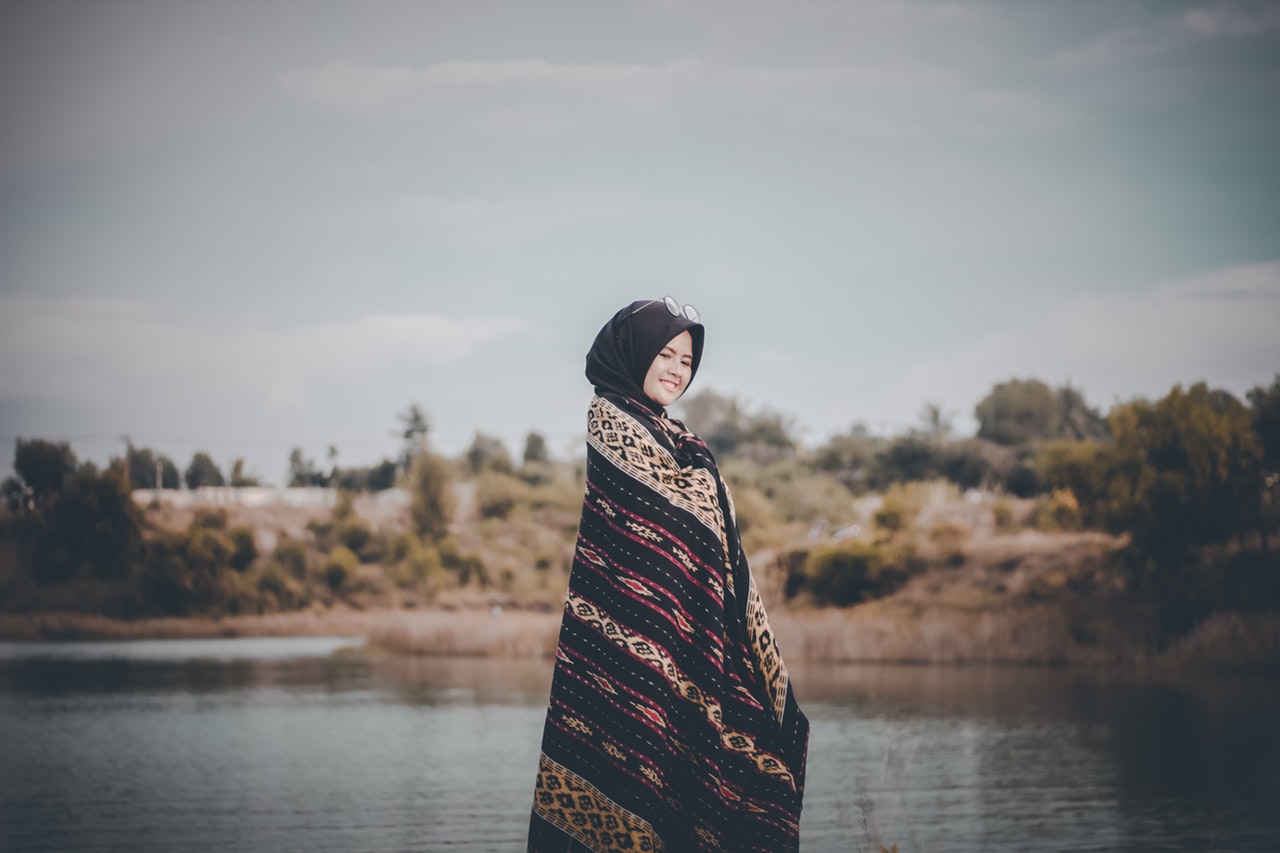 My seven-year old son sat on the ground, digging a hole. Around him, other children ran, cried, and laughed at the playground.
"He's such a strange kid," my oldest daughter remarked. "Who goes to the playground and digs holes in the ground?"
In an instant, scenes of my ten-year-old self flashed through my mind. In them I ducked, hiding from invisible enemies in a forest of tapioca plants. Flattening my back against the spindly trunks, I flicked my wrist, sending a paper shuriken flying towards my pursuers. I was in my own world, alone.
It feels as if I have always been alone. I was the only child from one set of parents. I was alone when they divorced. I was alone when one stepmother left and another came in. I was alone with my diary, tears, and books whenever I needed to escape from the negative realities of my childhood.
Today, I am a lone niqab-wearing Malay in the mish-mash of a predominantly Desi and Arab Muslim community. My aloneness has only been compounded by the choices I've made that have gone against social norms- like niqab and the decision to marry young and have two babies during my junior and senior years of undergrad.
When I decided to homeschool my children, I was no longer fazed by any naysayers. I had gotten so used to being alone that it became almost second nature to me. My cultural, religious, and parenting choices no longer hung on the approval of social norms.
Believe it Or Not, We Are All Alone
In all of this, I realize that I am not alone in being alone. We all are alone, even in an ocean of people. No matter who you are, or how many people are around you, you are alone in that you are answerable to the choices you make.
The people around you may suggest or pressure you into specific choices, but you alone make the ultimate choice and bear the ultimate consequence of what those choices are. Everything from what you wear, who you trust, and how you plan your wedding is a result of your own choice. We are alone in society, and in the sight of Allah

as well.
The aloneness is obvious when we do acts of worship that are individual, such as fasting, giving zakah, and praying. But we're also alone in Hajj, even when surrounded by a million other Muslims. We are alone in that we have to consciously make the choice and intention to worship. We are alone in making sure we do Hajj in its true spirit.
We alone are accountable to Allah, and on the Day of Judgment, no one will carry the burden of sin of another.
مَّنِ اهْتَدَىٰ فَإِنَّمَا يَهْتَدِي لِنَفْسِهِ ۖ وَمَن ضَلَّ فَإِنَّمَا يَضِلُّ عَلَيْهَا ۚ وَلَا تَزِرُ وَازِرَةٌ وِزْرَ أُخْرَىٰ ۗ وَمَا كُنَّا مُعَذِّبِينَ حَتَّىٰ نَبْعَثَ رَسُولًا
"Whoever accepts guidance does so for his own good; whoever strays does so at his own peril. No soul will bear another's burden, nor do We punish until We have sent a messenger." Surah Al Israa 17:15
On the day you stand before Allah you won't have anyone by your side. On that day it will be every man for himself, no matter how close you were in the previous life. It will just be you and Allah.
Even Shaytaan will leave you to the consequences of your decisions.
وَقَالَ الشَّيْطَانُ لَمَّا قُضِيَ الْأَمْرُ إِنَّ اللَّهَ وَعَدَكُمْ وَعْدَ الْحَقِّ وَوَعَدتُّكُمْ فَأَخْلَفْتُكُمْ ۖ وَمَا كَانَ لِيَ عَلَيْكُم مِّن سُلْطَانٍ إِلَّا أَن دَعَوْتُكُمْ فَاسْتَجَبْتُمْ لِي ۖ فَلَا تَلُومُونِي وَلُومُوا أَنفُسَكُم ۖ مَّا أَنَا بِمُصْرِخِكُمْ وَمَا أَنتُم بِمُصْرِخِيَّ ۖ إِنِّي كَفَرْتُ بِمَا أَشْرَكْتُمُونِ مِن قَبْلُ ۗ إِنَّ الظَّالِمِينَ لَهُمْ عَذَابٌ أَلِيمٌ
"When everything has been decided, Satan will say, 'God gave you a true promise. I too made promises but they were false ones: I had no power over you except to call you, and you responded to my call, so do not blame me; blame yourselves. I cannot help you, nor can you help me. I reject the way you associated me with God before.' A bitter torment awaits such wrongdoers" Surah Ibrahim 14:22
But, Isn't Being Alone Bad?
The connotation that comes with the word 'alone' relegates it to something negative. You're a loser if you sit in the cafeteria alone. Parents worry when they have a shy and reserved child. Teachers tend to overlook the quiet ones, and some even complain that they can't assess the students if they don't speak up.
It is little wonder that the concept of being alone has a negative connotation. Being alone is not the human default, for Adam

was alone, yet Allah created Hawwa

as a companion for him. According to some scholars, the word Insaan which is translated as human or mankind or man comes from the root letters that means 'to want company'. We're naturally inclined to want company.
You might think, "What about the social aspects of Islam? Being alone is like being a hermit!" That's true, but in Islam, there is a balance between solitary and communal acts of worship. For example, some prayers are done communally like Friday, Eid, and funeral prayers. However, extra prayers like tahajjud, istikharah, and nawaafil are best done individually.
There is a place and time for being alone, and a time for being with others. Islam teaches us this balance, and with that, it teaches us that being alone is also praiseworthy, and shouldn't be viewed as something negative. There is virtue in alone-ness just as there is virtue in being with others.
Being Alone Has Its Own Perks
It is through being alone that we can be astute observers and connect the outside world to our inner selves. It is also through allowing aloneness to be part of our daily regimen that we can step back, introspect and develop a strong sense of self-based on a direct relationship with Allah.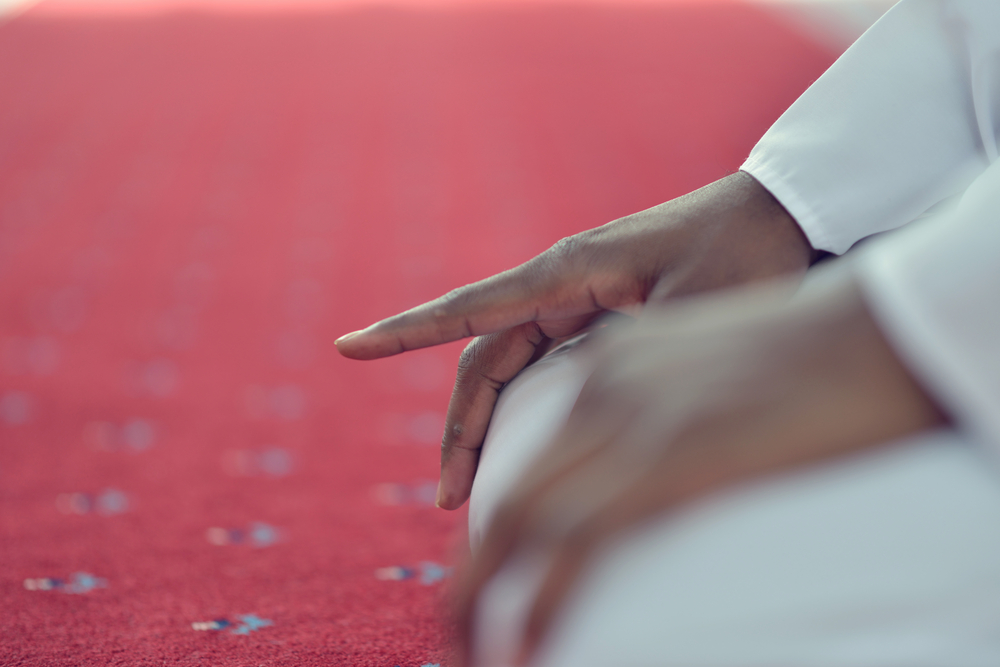 Taking the time to reflect on worship and the words of Allah gives us the opportunity to meaningfully think about it. It is essential that a person gets used to being alone with their thoughts in order to experience this enriching intellectual, emotional and spiritual experience. The goal is to use our thoughts as the fuel to gain closeness to Allah through reflection and self-introspection.
Training ourselves to embrace being alone can also train us to be honest with ourselves, discover who we truly are, and work towards improving ourselves for Allah's sake. Sitting with ourselves and honestly scrutinizing the self in order to see strengths, weaknesses, and areas for improvement is essential for character development. And character development is essential to reach the level of Ihsaan.
When we look into who we want to be, we are bound to make some decisions that might raise eyebrows and wag tongues. Being okay with being alone makes this somewhat easier. We should not be afraid to stand out and be the only one wearing praying or wearing hijab, knowing that it is something Allah will be pleased with. We should not be afraid to stand up for what we believe in even if it makes us unpopular. Getting used to being alone can give us the confidence to make these decisions.
Being alone can strengthen us internally, but not without pain. Emory University neuroscientist Gregory Berns found that people who dissent from group wisdom show heightened activation in the amygdala, a small organ in the brain associated with the sting of social rejection. Berns calls this the "pain of independence."
All our prophets experienced this 'pain of independence' in their mission. Instances of different prophets being rejected by their own people are generously scattered in the Quran for us to read and reflect upon. One lesson we can extract from these is that being alone takes courage, faith, conviction, and confidence.
We Come Alone, Leave Alone, Meet Allah Alone
The circumstances that left me alone in the different stages of my life were not random. I always wanted an older brother or someone else to be there to rescue me from the solitude. But the solitude came with a blessing. Being alone gave me the time and space in which to wonder, think, and eventually understand myself and the people around me. I learned reflection as a skill and independent decision-making as s strength. I don't mind being alone in my niqab, my Islam, or my choices. I've had plenty of practice after all.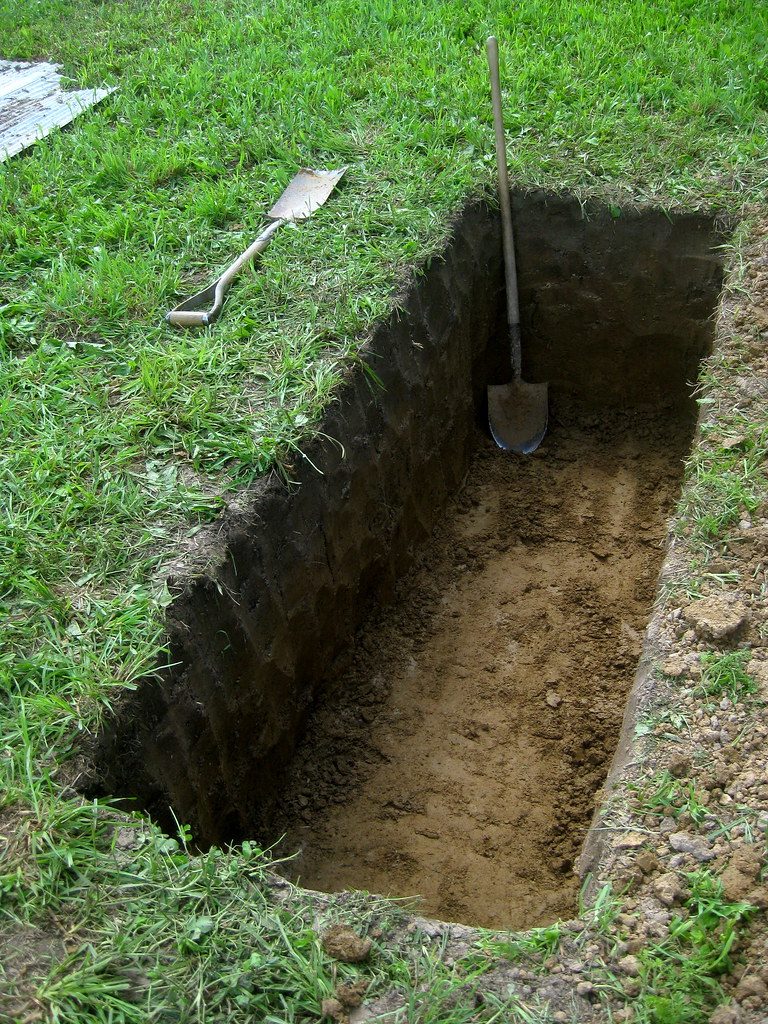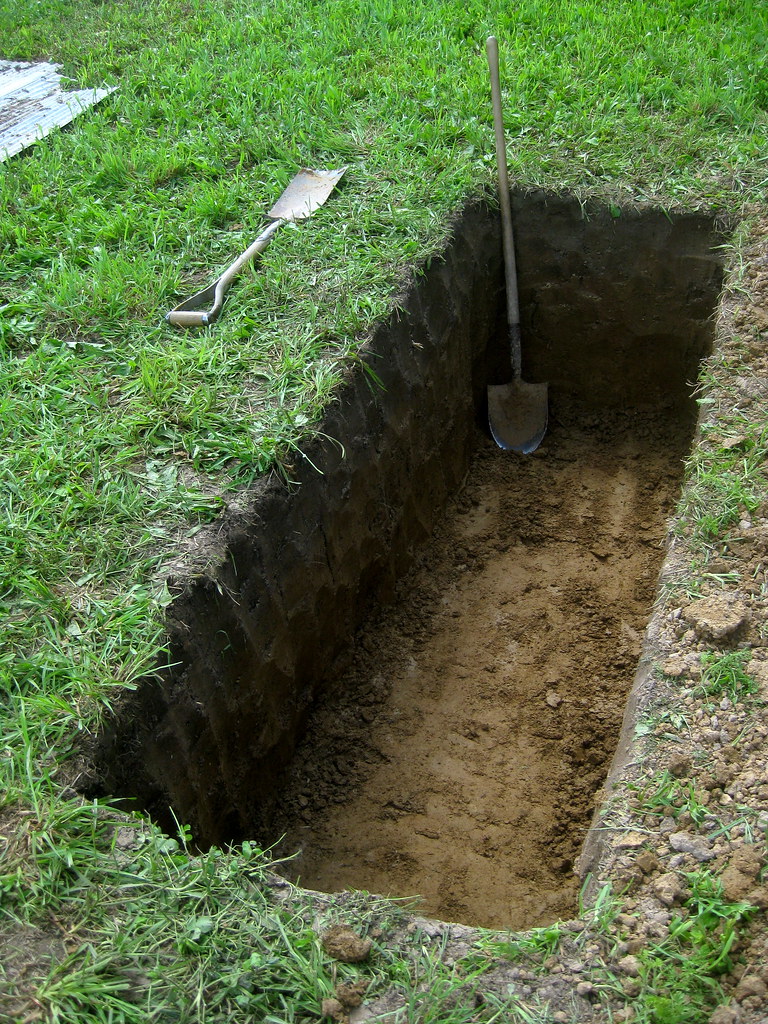 You are born alone and you took your first breath alone. You will die alone, even if you are surrounded by your loved ones. When you are lowered into the grave, you will be alone. Accepting this can help you make use of your moments of solitude rather than fear them. Having the courage to be alone builds confidence, strengthens conviction, and propels us to do what is right and pleasing to Allah regardless of human approval.
Why Israel Should Be 'Singled Out' For Its Human Rights Record
Unlike other countries, ordinary citizens are complicit in the perpetual crimes committed against defenseless Palestinians.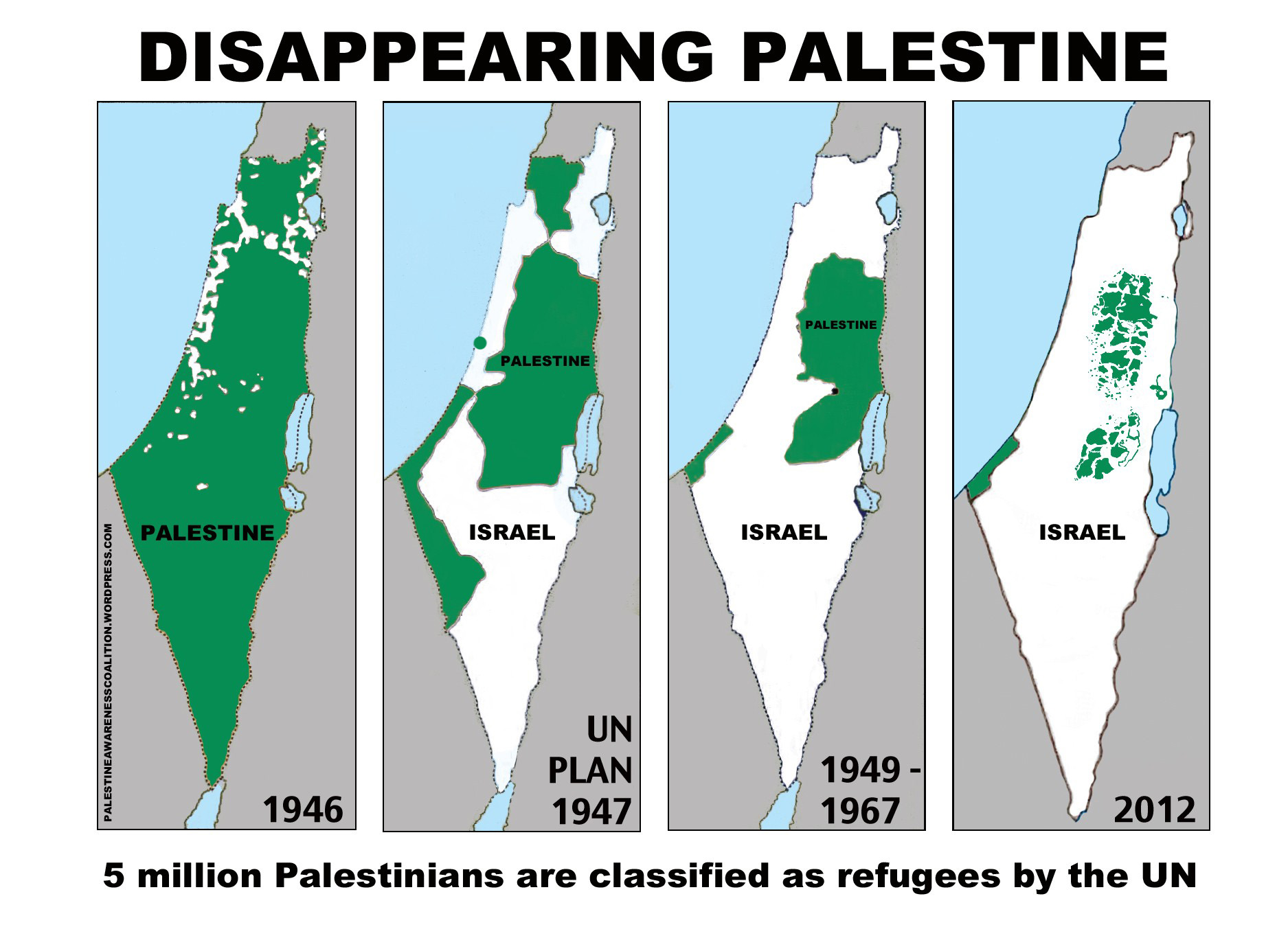 Why is everyone so obsessed with Israel's human rights abuses? From Saudi Arabia, to Syria, to North Korea to Iran. All these nations are involved in flagrant violations of human right, so why all the focus on Israel – 'the only democracy in the Middle East'? Clearly, if you ignore these other violations and only focus on Israel, you must be anti-Semitic. What else could be your motivations for this double standard?
This is one of the most common contentions raised when Israel is criticized for its human rights record. I personally don't believe in entertaining this question – it shouldn't matter why an activist is choosing to focus on one conflict and not others. What matters are the facts being raised; putting into question the motives behind criticizing Israel is a common tactic to detract from the topic at hand. The conversation soon turns into some circular argument about anti-Semitism and the plight of the Palestinian people is lost. More importantly, this charge of having double standards is often disingenuous. For example, Representative Ihan Omar has been repeatedly accused of this recently and her motives have been called 'suspicious' – despite her vocal criticism of other countries, especially Saudi Arabia.
However, this point is so frequently brought up, I think that perhaps its time activists and critics simply own up to it. Yes – Israel should be singled out, for some very good reasons. These reasons relate to there being a number of unique privileges that the country enjoys; these allow it to get away with much of the abuses it commits. Human right activists thus must be extra vocal when comes to Israel as they have to overcome the unparalleled level of support for the country, particularly in the US and Canada. The following points summarize why Israel should in fact be singled out:
1) Ideological support from ordinary citizens
When Iran and North Korea commit human right abuses, we don't have to worry about everyone from journalists to clerics to average students on campuses coming out and defending those countries. When most nations commit atrocities, our journalists and politicians call them out, sanctions are imposed, they are taking them to the International Court of Justice, etc. There are instruments in place to take care of other 'rogue' nations – without the need for intervention from the common man.
Israel, however, is unique in that it has traditionally enjoyed widespread ideological support, primarily from the Jewish community and Evangelical Christians, in the West. This support is a result of the historical circumstances and pseudo-religious ideology that drove the creation of the state in 1948. The successful spread of this nationalistic dogma for the last century means Israel can count on ordinary citizens from Western countries to comes to its defense. This support can come in the form of foreign enlistment to its military, students conducting campus activism, politicians shielding it from criticisms and journalists voluntarily writing in its support and spreading state propaganda.
This ideological and nationalistic attachment to the country is the prime reason why it is so incredibly difficult to have any kind of sane conversation about Israel in the public sphere – criticism is quickly seen as an attack on Jewish identity and interpreted as an 'existential threat' to the nation by its supporters. Any attempts to take Israel to account through standard means are thwarted because of the political backlash feared from the country's supporters in the West.
2) Unconditional political support of a world superpower
The US is Israel's most important and closest ally in the Middle-East. No matter what war crimes Israel commits, it can count on America to have its back. This support means the US will use its veto power to support Israel against actions of the UN Security Council, it will use its diplomatic influence to shield any punitive actions from other nations and it will use its military might to intervene if need be. The backing of the US is one of the main reasons why the Israeli occupation and expansion of the colonial settlement enterprise continues to this day without any repercussions.
While US support might be especially staunch for Israel, this factor is certainly not unique to the country. Any country which has this privilege, e.g. Saudi Arabia, should be under far great scrutiny for its human rights violations than others.
3)  Military aid and complicity of tax-payers
US tax-payers are directly paying for Israel to carry out its occupation of the Palestinian people.
Israel is the largest recipient of US-military aid – it receives an astonishing $3 billion dollars every year. This aid, according to a US congressional report, "has helped transform Israel's armed forces into one of the most technologically sophisticated militaries in the world."
Unlike other countries, ordinary citizens are complicit in the perpetual crimes committed against defenseless Palestinians. Activists and citizens thus have a greater responsibility to speak out against Israel as their government is paying the country to carry out its atrocities. Not only is this aid morally reprehensible, but it is also illegal under United States Leahy Laws.
4) The Israeli lobby
The Israeli lobby is one of the most powerful groups in Washington and is the primary force for ensuring continued US political support for the nation. It consists of an assortment of formal lobby groups (AIPAC, Christians United for Israel), think-thanks (Washington Institute for Near East Policy), political action committee or PACs, not-for-profit organizations (B'nai B'irth, American Jewish Congress, Stand for Israel) and media watchdogs (CAMERA, Honest Reporting). These organizations together exercise an incredible amount of political influence. They ensure that any criticism of Israel is either stifled or there are serious consequences for those who speak up. In 2018 alone, pro-Israel donors spent $22 million on lobbying for the country – far greater than any other nation. Pro-Israel lobbies similarly influence politics in other places such as the UK, Canada, and Europe.
5) One of the longest-running occupation in human history
This point really should be the first one on this list – and it is the only one that should matter. However, because of the unique privileges that Israel enjoys, it is hard to get to the crux of what it is actually doing. Israel, with U.S. support, has militarily occupied the Palestinian territories (West Bank, Gaza and East Jerusalem) since 1967. The belligerent occupation, over 50 years old, is one of the longest, bloodiest and brutal in human history.
Israel continues to steal land and build settler colonies the West Bank – in flagrant violation of international law. It has implemented a system of apartheid in these territories which is reminiscent of the racist regime of South Africa. The Gaza strip has been under an insufferable siege which has made the living conditions deplorable; it has been referred to the world's largest 'open-air prison'. In addition to this institutional oppression, crimes committed against Palestinians include: routinely killing civilian protesters, including teenagers and medics, torture of Palestinians and severe restrictions on the everyday movement of Palestinians.
The brutality, consistency and the duration for which Israel has oppressed Palestinians is alone enough reason for it being 'singled out'. No other nation comes close to its record. However, for the reasons mentioned above, Israel's propaganda machine has effectively painted itself as just another 'liberal democracy' in the eyes of the general public. Any attempt to bring to light these atrocities are met with 'suspicion' about the 'real' motives of the critics. Given the points mentioned here, it should be evident that the level of support for Israeli aggression is uniquely disproportionate – it is thus fitting that criticism of the country is equally vocal and unparalleled as well.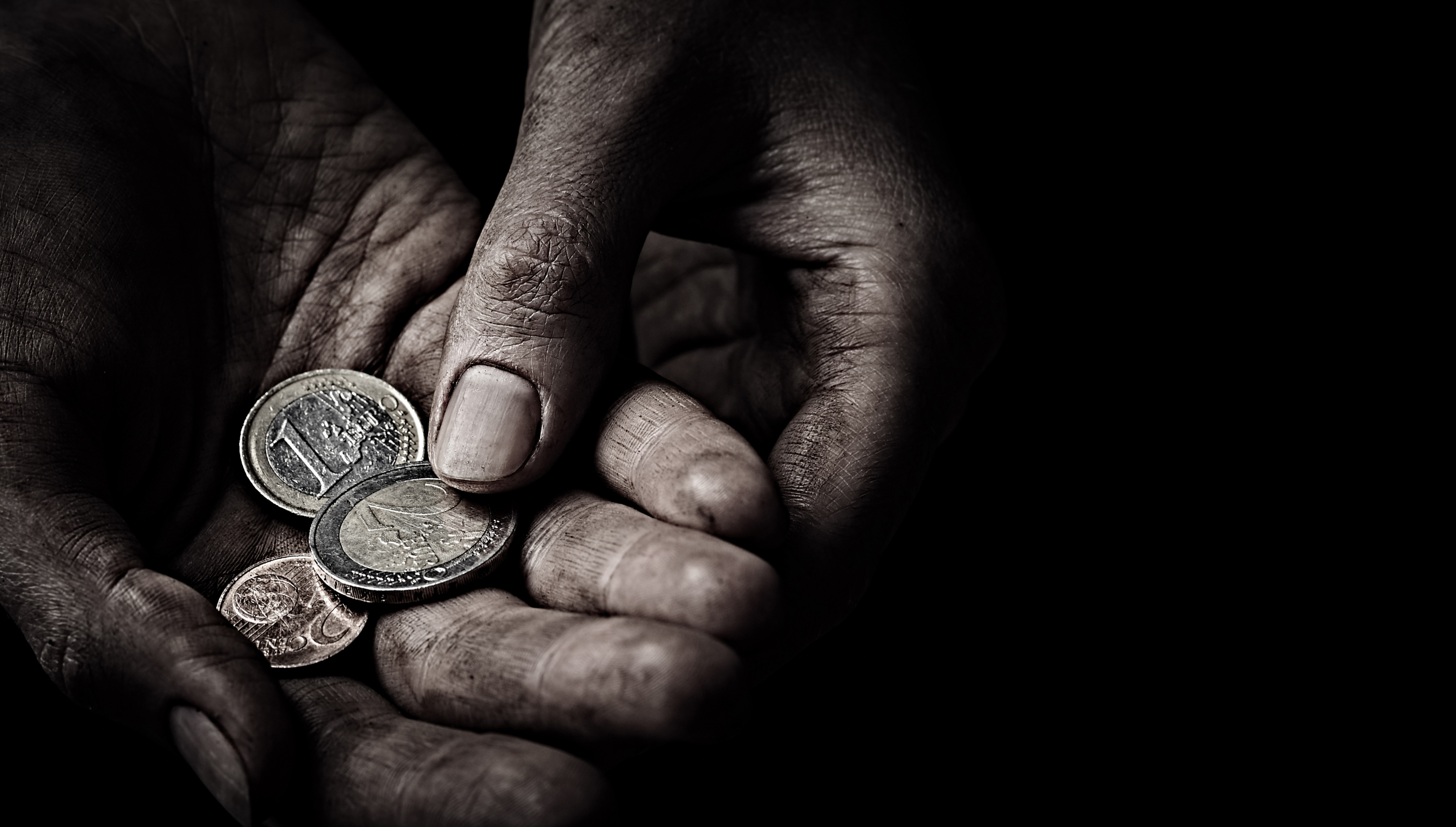 Co-written by Shaykh Osman Umarji
As writers on MuslimMatters, it came as a surprise when the website we write on marked itself zakat-eligible on its fundraiser for operations in Ramadan. This website has previously highlighted the misuse and abuse of zakat for vague and dodgy reasons, including instances of outright fraud by nonprofit corporations.  We have lamented the seemingly inexorable march from zakat being for living human beings in need to financial play-doh for nonprofit corporate boards.
Estimated global zakat is somewhere between $200 billion to $1 trillion.  Eliminating global poverty is estimated at $187 billion– not just for Muslims, but everyone.  There continue to be strong interests in favor of more putty-like zakat to benefit the interests of the organizations that are not focused on reducing poverty. Thus, in many ways, a sizeable chunk of zakat benefits the affluent rather than the needy. Zakat, rather than being a credit to the Muslim community, starts to look more like an indictment of it.
No, it's not ikhtilaf
The recent article on this website, Dr. Usama Al-Azmi seemed somewhat oblivious to the cavalier way the nonprofit corporate sector in the United States treats Zakat.  The article did not do justice to legitimate concerns about zakat distribution by dismissing the issue as one of "ikhtilaf," or a reasonable difference of opinion, as it ignored the broader concern about forces working hard to make zakat a "wild west" act of worship where just about anything goes.  
It's essential to identify the crux of the problem. Zakat has eight categories of permissible beneficiaries in the Quran. 1 Two are various levels of poor, distribution overhead; then there are those whose hearts are to be inclined,  free captives, relieve indebtedness, the wayfarer, and the cause of Allah (fisabilillah). The category of fisabilillah, historically,  the majority of scholars have interpreted as the cost of jihad (like actual fighting). However, in recent times, Muslim nonprofit corporations, with support of learned Muslim leaders, have adopted an increasingly aggressive and vague posture that allows nearly any beneficial cause to get zakat.   
The concerns about the abuse of zakat, and the self-serving desire by corporations to turn fisabilillah into a wastebasket Zakat category that could be "incredibly broad" has to do with far more than a difference of opinion (ikhtilaf ) about the eligibility of Dawah organizations. Let's assume dawah and educational organizations are eligible to administer Zakat funds.  We need to know what that means in practice. What we have is a fundamental question the fisabilillah-can-mean-virtually-anything faction never manages to answer: are there any limits to zakat usage at all?
Show Your Work
We fully understand that in our religious practice, there is a set of rules.  In Islamic Inheritance for example, for example, we cannot cavalierly change the definition of what a "daughter" is to mean any girl you want to treat like a daughter. There is an established set of rules relating to acts of worship. For the third pillar of Islam, zakat, there seem to be no limits to the absurd-sounding questions we can ask that now seem plausible.  
Unfortunately, we have too many folks who invoke "ikhtilaf" to justify adopting almost any opinion and not enough people who are willing to explain their positions. We need a better understanding of zakat and draw the lines on when nonprofit corporations are going too far.
You can be conservative and stand for zakat as an act of worship that contributes to social justice. You can have a more expansive interpretation friendly to the nonprofit corporate sector's needs to include the revenue source. Wherever you stand, if you don't provide evidence and develop detailed uniform and accepted principles and rules that protect those people zakat was meant to help, you are inviting abuse and at the very least, opening the door towards inequitable results. 2
Can you feed the needy lentils and rice for $100 a meal, with margins of $99 a meal going to pay salaries to provide these meals and fundraise for them?  Why or why not?
Can a Dawah organization purchase an $80 million jet for its CEO, who can use it to travel the world to do "dawah," including places like Davos or various ski resorts?  What rules exist that would prevent something like this? As far as we know, nothing at all.
Bubble Charity
In the United States, demographic sorting is a common issue that affects all charitable giving, not just giving by Muslims. The most affluent live in neighborhoods with other people who are generally as prosperous as they are. Certain places seem almost perversely designed to allow wealthy residents to be oblivious to the challenges of the poor.  There are undeniable reasons why what counts as "charity" for the wealthy means giving money to the Opera, the Met Gala, and Stanford University.
The only real way affluent Muslims know they supposed to care about poor people is that maybe they have a Shaikh giving khutbas talking about the need to do so and their obligation of zakat once a year or so. That is now becoming a thing of the past. Now it is just care about fisabilillah- it means whatever your tender heart wants it to mean.   
As zakat becomes less about the poor, appeals will be for other projects with a higher amount of visibility to the affluent.  Nonprofits now collect Zakat for galas with celebrities. Not fundraising at the gala dinner mind you, but merely serving dinner and entertaining rich people. Educational institutions and Masajid that have dawah activities (besides, everything a Masjid does is fisabilillah) can be quite expensive. Getting talent to run and teach in these institutions is also costly. Since many of the people running these institutions are public figures and charismatic speakers with easy access and credibility with the affluent. It is far easier for them to get Zakat funds for their projects.
People who benefit from these projects because they send their children to these institutions or attend lectures themselves will naturally feel an affinity for these institutions that they won't have with the poor. Zakat will stay in their bubble.  Fisabilillah.
Dawa is the new Jihad
Jihad, as in war carried out by a Khalifah and paid for with zakat funds, is an expensive enterprise. But no society is in a permanent state of warfare, so they can work towards eliminating poverty during peacetime. Muslim communities have done this in the past.  Dawah is qualitatively different from jihad as it is permanent. There was never a period in Islamic history when there was no need to do dawah. Many times in history, nobody was fighting jihad. There was no period of Islamic history when there were there was never a need for money to educate people. Of course, earlier Muslims used zakat in education in limited, defined circumstances. It is not clear why limitations no longer apply.  
Indeed dawah is a broad category.  For example, many people regard the Turkish costume drama "Diriliş: Ertuğrul" as dawah.  Fans of the show can't stop talking about the positive effects it has had on their lives and their iman. What prevents zakat from funding future expensive television costume dramas? Nothing, as far as we can see.   
No Standards or Accountability
Unfortunately, in the United States, there are no uniform, specific standards governing zakat. Anything goes now when previously in Islamic history, there were appropriate standards. Nonprofit corporations themselves decide if they are zakat-eligible or not. In some instances, they provide objectively comical explanations, which supporters within the corporation's bubble pretty much always swallow whole. Corporations don't have to segregate Zakat-eligible funds from general funds. When they do, they can make up their own rules for how and when they spend zakat. No rules make zakat indistinguishable from any other funding source since they can change their standards year after year depending on their funding needs (if they have rules at all) and nobody would be the wiser. It is exceedingly rare for these corporations to issue detailed reports on how they use zakat.  
The Shift to Meaninglessness
Organizations with platforms (like the one that runs this website) are going to be eager to get on the zakat gravy train. There is no cost to slapping a "zakat-eligible" label on yourself, either financial or social. It seems like everyone does it now. Some Zakat collectors are conscientious and care about helping the poor, though they are starting to look a little old-fashioned. For them, it may make sense to certify Zakat administrators like halal butchers.
Zakat used to be about helping discrete categories of human beings that can benefit from it.  It can now mean anything you want it to mean. In the end, though, without real standards, it may mean nothing at all.
Footnotes:
The sunnah also highlights the essence of zakah as tending to the needs of the poor. For example, the Prophet commanded Muadh bin Jabal, when sending him to Yemen, to teach the people that Allah has obligated charity upon them to be taken from their rich and given to their poor (Sahih Muslim).

In Islamic legal theory (usool al-fiqh), sadd al-dhariya is a principle that refers to blocking the means to evil before it can materialize. It is invoked when a seemingly permissible action may lead to unethical behavior. This principle is often employed in financial matters.