Executive Order on 'Muslim Ban' – What Do We Know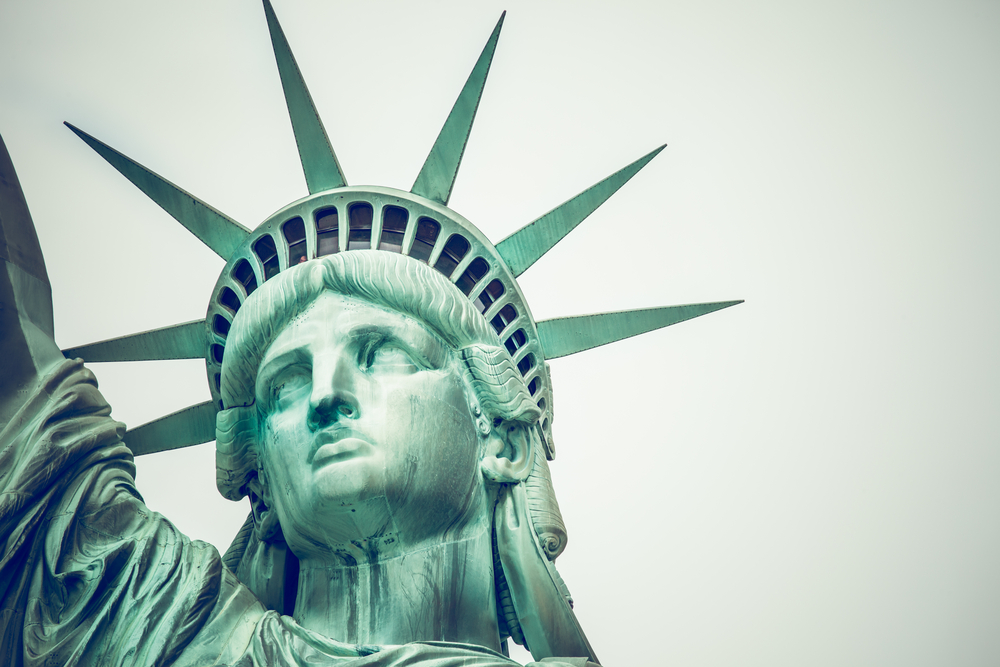 President Donald Trump is preparing to issue an executive order dramatically restricting refugee admissions to the U.S. and denying visas to individuals from countries his administration deems high-risk, according to congressional and advocacy organization sources briefed on a draft.
The executive order could still change before Trump signs it, which could happen this week. According to sources, administration officials are considering:
Blocking refugees from war-torn Syria from entering the U.S. indefinitely.
Suspending all refugee admissions for 120 days while the administration determines which countries pose the least risk.
Temporarily suspending visa issuances to people in countries where the administration considers security screening inadequate ― meaning people from those countries couldn't enter the U.S. at all.
Capping total refugee admissions for fiscal year 2017 at 50,000 ― less than half of the 110,000 proposed by the Obama administration.
Sources briefed on the draft executive order said the list of countries targeted is not yet finalized, but those under consideration ― Syria, Iraq, Iran, Libya, Somalia, Sudan and Yemen ― are all Muslim-majority nations. Trump vowed last year to suspend immigration from "terror-prone regions" as one of his first moves. From Huffington Post
Update – here is the draft copy of the executive order on refugees and immigrants.
---
By Hassan Ahmed
More information will come tomorrow once Trump's executive order is released. From there, immigration experts around the country will dissect it and be able to tell much more about who it will affect and how.
Buzzfeed reports that a career government official noted that the EO is expected to "institute a blanket suspension of visas issued to certain countries with majority Muslim populations, temporarily suspend the refugee resettlement program, and institute what Trump has called "extreme vetting," or as one person called it, "a Sharia litmus test."
Reuters reported "limited immigration for refugees "and some visa holders from Iraq, Iran, Libya, Somalia, Sudan, Syria and Yemen.""
CNN reports that this is only part 1 of a multi-day immigration executive order rollout. The Post reports the impending order may also include toughening of enforcement along the Mexican border.
So: decreased refugee admissions, blanket visa suspension from certain countries, extreme vetting, enhanced enforcement. Just like in the commercials.
FIRST: Be aware of the contours of each proposal-order. Muslim ban, extreme vetting, halting/reducing refugee resettlement are all distinct concepts.
SECOND: Remember that any "list of countries" can be added to, and subtracted from. This has Kobach written all over it.
THIRD: These things have been done before. This is not unprecedented. George Bush halted all refugee admissions after 9/11. Jimmy Carter banned all Iranian immigration after the hostage crisis [Editor's note: here is more analysis on the differences between Trump's policies and Carter's] . Moreover, people from these countries are already rarely granted visas: I hear their stories almost every day. I don't mean to minimize the monstrosity, only to contextualize. If you go further back into history, you'll find blatantly racist policies that consistently withstood constitutional scrutiny. The point is: exclusion of certain groups is nothing new.
FOURTH: Lawsuits are a necessary part of any broad resistance strategy, but know that we are up against a stalwart doctrine: plenary power. Courts are extremely reluctant to tell Congress (or the Executive Branch) who they can or cannot let into the country. However, it is not absolutely hands-off; cases such as Zadvydas v. Davis show that there is some extremely limited judicial review. This must be (long-term) amplified across the circuits to expand judicial power, and do away with the plenary power doctrine over immigration (as argued by Prof. Motomura back in 1990). There is virtually NO CHECK on executive power when it comes to immigration. Do you want to see where legalized bigotry begins? In immigration. Because no one is there to stop it.
It may not be the right time to sue broadly – the plenary power is vast, and deeply embedded in our law. The proposed orders are a tame exercise of executive power. I say we wait until they cross a line – any line.
FIFTH: That leaves attacking the SOURCE of these policies, which smells like white nationalism. The administration's cozy relationship with groups like Federation for American Immigration Reform (FAIR) [Julie Kirchner, the former executive director of the anti-immigrant hate group, FAIR, has been named chief of staff at U.S. Customs and Border Protection (CBP), the largest federal law enforcement agency of the United States Department of Homeland Security (DHS). Since its founding in 1979, FAIR has push an agenda centered on a complete moratorium on all immigration to the United States and defined by vicious attacks on non-white immigrants. Its founder was white nationalist John Tanton, an avowed eugenicist who created the modern anti-immigrant movement in the United States.] which were founded and grew up in white nationalism gives ample anecdotal evidence. This investigation into white nationalism must happen before it becomes accepted as the status quo. We need to haul these advisors in to testify before Congress, make them show their foul ideology: no more secrets. We need to make it politically expensive for anyone to be seen within 100 yards of them. It is no coincidence that FAIR tried to seal boxes of their founder Dr. Tanton's papers until 2035.
You know that old repeated line about first they came for the Muslims? This is the beginning of it. I'm calling out to my black brothers and sisters. I'm calling out to my Latino brothers and sisters. I'm calling out to allies across the board who don't believe in the genetic superiority of one race. This is a different flavor ice cream, but it comes out of the same box.
SIXTH: Since the Women's March, the administration has attacked science, facts, and the right to clean water. Now this. There is a drastic need to take this to the streets. The administration is obviously trying to stack the three branches of government in its favor: 114 federal judicial vacancies (including one on SCOTUS), and they already control the legislative and executive. We are witnessing the birth of policies that will outlast Trump. Demonstrations do matter, and they do change the course. We might not get good policies – but we can make sure to slow down the creation of bad ones.
SEVENTH: If you are an immigrant, and are already here, it remains to be seen how these policies will affect you. You must use the existing law (and what remains of it) to the maximum possible extent. I met today with someone who now has an issue with their green card application who could have filed for TPS but didn't. Last week a Yemeni whom I had to beg to do the same thing. Others who never bothered to "extremely vet" themselves before filing for a green card or citizenship. Others who figure it's easier to disappear into the undocumented population. The importance of correct, sound, and targeted advice has never been more important. This visa revocation and charge under INA 212(a)(7)(A)(1) is nothing new…just happening ramped up. The right advice for people is to seek counsel. Every case is different. A 589 may be the right choice…but not for everyone. If already in the US a person might be eligible file an extension of B-2 status or change of status to F-1, E-2, or may qualify for an L-1A.
The best advice is to be prepared before you travel. Don't be lulled into a false sense of security because your visa always worked before.
On a more personal note: My mind is racing back to my hundreds of Muslim clients from these countries. I've played with their children and eaten shwarma and drank chai with them. Misery-laughed with them over heightened scrutiny, Muslim Processing Time, and debating whether advising to shave the beard would be legal advice or not.
It's on.
Hassan is the founder and principal of the HMA Law Firm.  Licensed to practice in Maryland and Virginia, fluent or proficient in eight languages besides English, known and respected among his peers for his knowledge of the law, research and writing ability, trial skills, and having earned a reputation among his peers as the "go-to" attorney in matters of immigration law, Hassan is an aggressive, dynamic and knowledgeable lawyer who passionately believes in fighting for his clients.
---
Update From CUNY CLEAR:
"Protecting ourselves and our communities is the first step towards organizing against Trump's Muslim ban.
"If you hold a passport from the following countries and you are not a U.S. citizen, please feel free to contact CUNY CLEAR for free legal advice:
Iran
Iraq
Somalia
Sudan
Syria
Yemen
"Early reports today indicate that Trump might order a ban on travel and/or immigration from those countries. The specifics are not yet known.
"Additionally, if your mosque or community organization would like to organize a Know Your Rights workshop, CLEAR offers workshops on 4 main topic areas: how to exercise your rights in the face of police or FBI questioning, what your rights are at the airport and while traveling, how to give to charities without running afoul of complex federal laws, and what to do if you have concerns about informants in your community. We can provide literature or trainings in many languages, including Arabic, Bangla, English, French, Spanish, and Urdu.
"You can contact CLEAR at cunyclear@mail.law.cuny.edu or (718) 340-4558."
From Abed Ayoub, Legal/Policy Director at American-Arab Anti-Discrimination Committee (ADC):
"How the Executive Order will affect travel/immigration/refugees.
"1. The Executive Order signed by Donald Trump will list 6 (predominantly Muslim) countries where travel/immigration to the US will be banned. There will be an option to add more at a later date. Similar to NSEERS. These countries are: Syria, Yemen, Somalia, Sudan, Iraq, Iran
2. It is advised that students from the listed countries not leave the US. They won't be permitted back in. Do not overstay your visa – if you have to leave, please do so. If you are uncertain please seek the advice of an immigration attorney.
3. We do not know what happens to visa holders from those countries who are currently in the US.
4. People from listed countries who have visas, but haven't travelled to the US, won't be allowed in. Their visa is void.
5. The ban will extend to spouses of US citizens who are from one of the listed countries, and have pending applications to US.
6. The EO will call for what's known as a "values test." This is an ideology test. Will ask applicants about religious beliefs.
7. Some questions on value test:
– Do you support Sharia law
– Have you believe in beheadings
– What is view on homosexuality
8. The EO coming before the ban will focus on the wall, and increasing deportations.
The ADC Legal Department offers pro bono legal services, legal@adc.org.
---
Ask Your Representative to Oppose Trump's Muslim-Targeted Immigration Ban
Call the Capitol switchboard at (202) 224-3121. Tell them your senator's or representative's name, and they will connect you to their office. (Don't know who represents you? Look it up here.)
When someone from the office answers, tell them that it is unethical and un-humanitarian for President Trump to legally limit immigrants and refugees due to their religious beliefs. Remember that though Congressmen can't directly stop Trump from signing executive orders, they can do so indirectly through public pressure. You may also ask your senator to stall presidential appointments as a pressure tactic.
If you're unsure of what to say, here is a sample script:
Hi, my name is _______ and I'm a constituent of Representative _______/ Senator _________. I'm calling because I'm concerned about President Donald Trump signing an executive order restricting immigration from Muslim majority countries and ending the Syrian refugee resettlement program. This executive order goes against our shared American values of religious tolerance, diversity, and nondiscrimination.
I'm calling to see if Rep. _________ / Senator ___________ plans to publicly oppose Trump's decision to sign this executive order?
[If there are any questions, reiterate your concerns.] Yes, please express to Rep. ______/ Sen. ________ that Trump's executive order doesn't represent our values, and that I am asking him/her to take a principled, public stand against this kind of intolerance.
Thanks for your time.
Tips to remember:
It is important to let your congressperson's office know

why you're calling

and

what issue you're calling about

. The congressperson (or his staff) keeps track of how many people called and their positions on issues. If the congressperson is not currently available, a summary is provided to the him/her by their staff. Even if you are not able to speak directly to your senator or representative, your call literally counts.  

The congressperson's office may ask for your zip code/area code, especially if it's a senator's office.
What does Trump's Executive Order potentially entail?
He plans to restrict immigration from Muslim countries. Currently, the expected countries are Iraq, Iran, Libya, Somalia, Sudan, Syria, and Yemen. This applies to current Visa holders from these countries as well! Visa holders will have their access to the USA barred or restricted if the EO is signed.

He also plans on restricting or scrapping the Syrian Refugee Resettlement program. This move is directly Islamophobic as there are discussions as to whether religious minorities can still resettle (i.e., targeting only Syrian refugees who are also Muslim).

Read more

here

.
5 Quick Things Americans Can Do For Uyghurs Today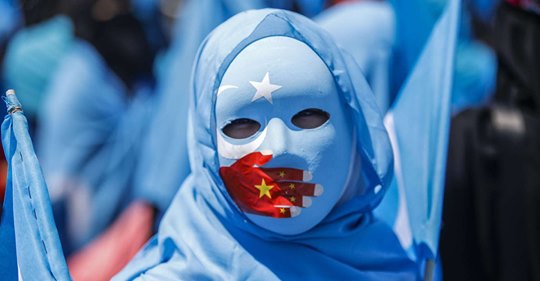 "I may die, but let it be known that my nation will continue their struggle so long the world continues to exist." Kazakh leader Uthman Batur. He said these words as Chinese authorities executed him for resisting the communist occupation. Currently, China has, one million Uyghurs (Uighurs), Kazakhs, and other Muslim minorities held in concentration camps in the Xinjiang Uyghur Autonomous Region (XUAR) (East Turkistan) in northwestern China.
Their struggle surpasses the 10 or so years since we have become aware of it. Just like the Rohingya genocide, we waited till the last minute. We are always late and say, "Never Again." It happens again and again.
In my lifetime, there have been horrendous genocides that could have been prevented to stopped. As a child, I remember Rwanda in the headlines, then a year later Bosnian genocide. Then we hear these demonic stories after the fact. I remember stories from survivors from Bosnia, and thinking to myself, "How are you here and functioning?"
Let us not be fooled to why this is happening now. It is related to economic advantages. The Chinese government's present signature foreign policy initiative is the "Belt and Road Initiative" (BRI) that seeks to connect the PRC economically to the rest of the Eurasian continent through massive infrastructure projects that will stimulate international trade. The western and south-western components of the BRI require the XUAR to serve as a transportation and commercial hub to trade routes and pipelines that will join China with Central and South Asia, the Middle East, and the entirety of Europe. As a result, the XUAR has become an important strategic region for the Chinese, and the state views its indigenous populations as an obstacle to developing its vision for this future critical center of international commercial networks.1
The expansion of their trade route also ties in Iran hence the sanctions placed, but that's a different report for a different time. China, of course, has defended their actions by claiming its an anti-terrorism plan. Getting reliable information is hard. China has made it a point to make things difficult for reporters. Yanan Wang, a China-based journalist from the Associated Press, has reported extensively on and from Xinjiang.
In a ceremony at Asia Society on Tuesday commemorating AP's 2019 Osborn Elliott Award for Excellence in Journalism on Asia, Wang described the subtle ways government minders worked to thwart her reporting: "(Both of the times we went there we arrived at the airport, we had a welcoming committee from the local authorities. They're always very polite and professional. They say that "you've arrived in Xinjiang and we're here to assist you in your reporting. Tell us what you're working on so we can help you." They offer us drives in their car and plenty of hospitality.
Basically, from the moment we arrive, we're followed by at least one car. There are a bunch of interesting scenarios that we came across. You can see that the local handlers are trying hard to be professional. They are members of the propaganda department, so they're PR professionals. They don't want to make it appear like it's so stifling. At one point, we were taking photos, and someone suddenly appeared on the scene to say he was a "concerned citizen." He said he'd seen us taking photos and that it was an infringement of his privacy rights. He had this long monologue about privacy rights and about how it wasn't right for us to take photos of him without his knowledge. We asked him, "Well, where are you in these photos?" and he'd go through all of them. He said we had to delete all of them. He'd say, "This is my brother," or "This is my place of work, you have to delete it."
They had all of these interesting tactics to work around the idea that they were trying to obstruct our reporting and make it appear that someone who claims to be a concerned citizen.)"2
On top of that, locals that talk to journalist are punished, sometimes go missing.
I decided to do something this time around; I got in touch with an Uyghur community near my residence to see how an individual could help. It started at a Turkic restaurant, and from there, I have been involved in whatever capacity I am able. Through this effort, I got in touch with a Turkic professor in Turkey who has students stranded as they are cut off from contacting family back in Xinjiang. He helps them out financially; my family and friends help with what they can.
As Muslims in the West, there is no doubt we should act. Prophet Muhammad, peace and blessings be upon him, said "Whosoever of you sees an evil, let him change it with his hand; and if he is not able to do so, then [let him change it] with his tongue; and if he is not able to do so, then with his heart, and that is the weakest of faith" (Muslim).
How Can You Help Uyghurs
Here are a few things you can do to help:
1. Ask Congress to pass To pass S.178 & H.R.649 Uyghur Human Rights Policy Act of 2019. Urge your senator and representative to support this cause. It has been introduced. This bill can help the Uyghur community to be treated like Tibetans (another region oppressed by China).
2. Stay informed. The mainstream media is not the place to get accurate information on the situation. Be skeptical of where the data is coming from, stick to reliable sources that are verified. As mentioned above, journalists find it difficult to report.
3. Donate to Uyghur Human Rights Organizations to end concentration camps: UHRP, Uyghur American Association  Donate to Awareness Campaigns: Save Uigur Campaign 
4. Boycott or reduce buying Made in China products
5. Follow these links for updated information: facebook.com/Uyghur-Human-Rights-Project-227634297289994/ and facebook.com/ChinaMuslims
This crisis is an ethnic cleansing for profit. These are dark days as we value profit over people.
1.Statement by Concerned Scholars on mass detentions | MCLC …. https://u.osu.edu/mclc/2018/11/27/statement-by-concerned-scholars-on-mass-detention s/
2.Why It's So Difficult for Journalists To Report From …. https://asiasociety.org/blog/asia/why-its-so-difficult-journalists-report-xinjiang
Why Israel Should Be 'Singled Out' For Its Human Rights Record
Unlike other countries, ordinary citizens are complicit in the perpetual crimes committed against defenseless Palestinians.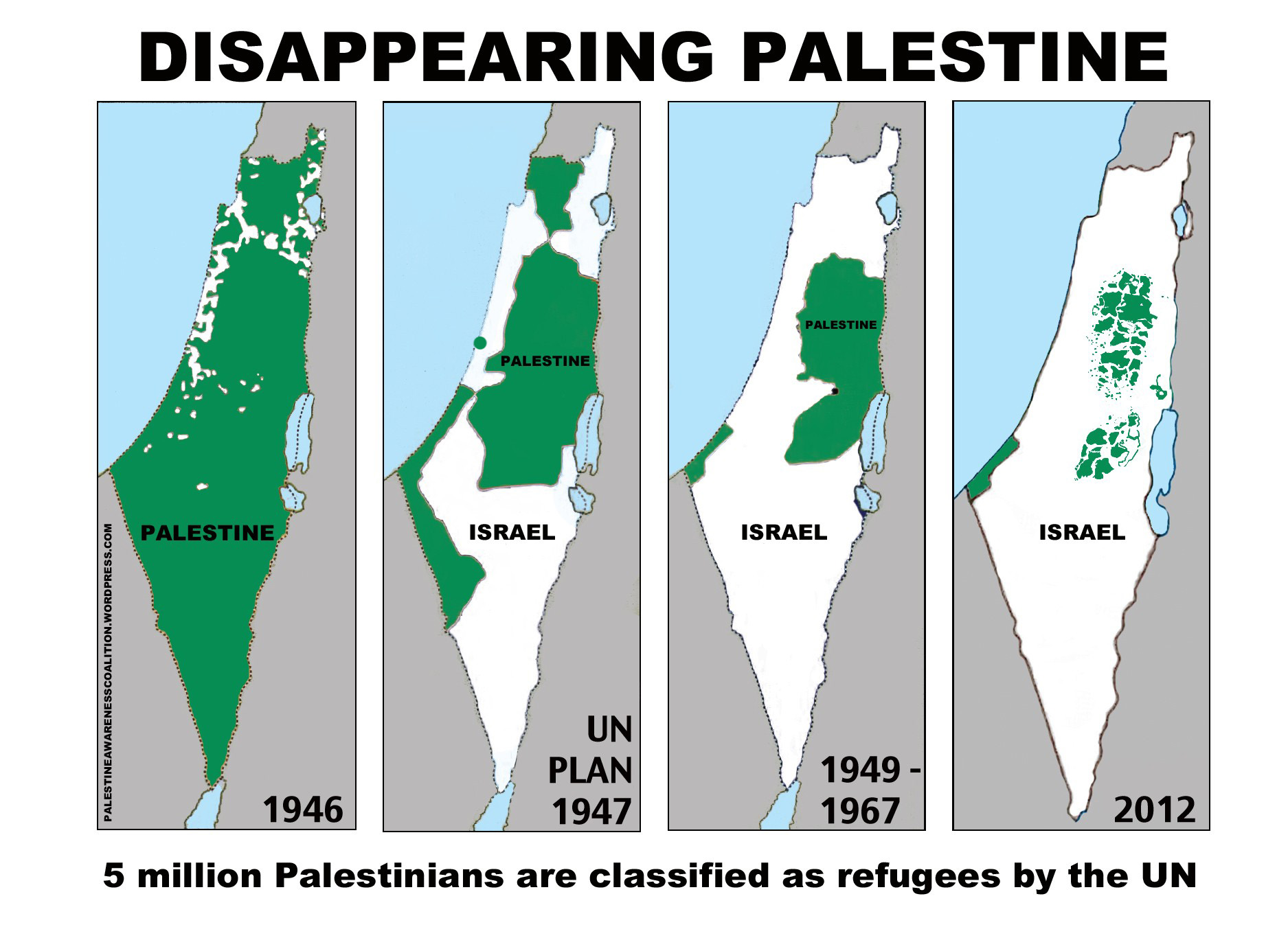 Why is everyone so obsessed with Israel's human rights abuses? From Saudi Arabia, to Syria, to North Korea to Iran. All these nations are involved in flagrant violations of human right, so why all the focus on Israel – 'the only democracy in the Middle East'? Clearly, if you ignore these other violations and only focus on Israel, you must be anti-Semitic. What else could be your motivations for this double standard?
This is one of the most common contentions raised when Israel is criticized for its human rights record. I personally don't believe in entertaining this question – it shouldn't matter why an activist is choosing to focus on one conflict and not others. What matters are the facts being raised; putting into question the motives behind criticizing Israel is a common tactic to detract from the topic at hand. The conversation soon turns into some circular argument about anti-Semitism and the plight of the Palestinian people is lost. More importantly, this charge of having double standards is often disingenuous. For example, Representative Ihan Omar has been repeatedly accused of this recently and her motives have been called 'suspicious' – despite her vocal criticism of other countries, especially Saudi Arabia.
However, this point is so frequently brought up, I think that perhaps its time activists and critics simply own up to it. Yes – Israel should be singled out, for some very good reasons. These reasons relate to there being a number of unique privileges that the country enjoys; these allow it to get away with much of the abuses it commits. Human right activists thus must be extra vocal when comes to Israel as they have to overcome the unparalleled level of support for the country, particularly in the US and Canada. The following points summarize why Israel should in fact be singled out:
1) Ideological support from ordinary citizens
When Iran and North Korea commit human right abuses, we don't have to worry about everyone from journalists to clerics to average students on campuses coming out and defending those countries. When most nations commit atrocities, our journalists and politicians call them out, sanctions are imposed, they are taking them to the International Court of Justice, etc. There are instruments in place to take care of other 'rogue' nations – without the need for intervention from the common man.
Israel, however, is unique in that it has traditionally enjoyed widespread ideological support, primarily from the Jewish community and Evangelical Christians, in the West. This support is a result of the historical circumstances and pseudo-religious ideology that drove the creation of the state in 1948. The successful spread of this nationalistic dogma for the last century means Israel can count on ordinary citizens from Western countries to comes to its defense. This support can come in the form of foreign enlistment to its military, students conducting campus activism, politicians shielding it from criticisms and journalists voluntarily writing in its support and spreading state propaganda.
This ideological and nationalistic attachment to the country is the prime reason why it is so incredibly difficult to have any kind of sane conversation about Israel in the public sphere – criticism is quickly seen as an attack on Jewish identity and interpreted as an 'existential threat' to the nation by its supporters. Any attempts to take Israel to account through standard means are thwarted because of the political backlash feared from the country's supporters in the West.
2) Unconditional political support of a world superpower
The US is Israel's most important and closest ally in the Middle-East. No matter what war crimes Israel commits, it can count on America to have its back. This support means the US will use its veto power to support Israel against actions of the UN Security Council, it will use its diplomatic influence to shield any punitive actions from other nations and it will use its military might to intervene if need be. The backing of the US is one of the main reasons why the Israeli occupation and expansion of the colonial settlement enterprise continues to this day without any repercussions.
While US support might be especially staunch for Israel, this factor is certainly not unique to the country. Any country which has this privilege, e.g. Saudi Arabia, should be under far great scrutiny for its human rights violations than others.
3)  Military aid and complicity of tax-payers
US tax-payers are directly paying for Israel to carry out its occupation of the Palestinian people.
Israel is the largest recipient of US-military aid – it receives an astonishing $3 billion dollars every year. This aid, according to a US congressional report, "has helped transform Israel's armed forces into one of the most technologically sophisticated militaries in the world."
Unlike other countries, ordinary citizens are complicit in the perpetual crimes committed against defenseless Palestinians. Activists and citizens thus have a greater responsibility to speak out against Israel as their government is paying the country to carry out its atrocities. Not only is this aid morally reprehensible, but it is also illegal under United States Leahy Laws.
4) The Israeli lobby
The Israeli lobby is one of the most powerful groups in Washington and is the primary force for ensuring continued US political support for the nation. It consists of an assortment of formal lobby groups (AIPAC, Christians United for Israel), think-thanks (Washington Institute for Near East Policy), political action committee or PACs, not-for-profit organizations (B'nai B'irth, American Jewish Congress, Stand for Israel) and media watchdogs (CAMERA, Honest Reporting). These organizations together exercise an incredible amount of political influence. They ensure that any criticism of Israel is either stifled or there are serious consequences for those who speak up. In 2018 alone, pro-Israel donors spent $22 million on lobbying for the country – far greater than any other nation. Pro-Israel lobbies similarly influence politics in other places such as the UK, Canada, and Europe.
5) One of the longest-running occupation in human history
This point really should be the first one on this list – and it is the only one that should matter. However, because of the unique privileges that Israel enjoys, it is hard to get to the crux of what it is actually doing. Israel, with U.S. support, has militarily occupied the Palestinian territories (West Bank, Gaza and East Jerusalem) since 1967. The belligerent occupation, over 50 years old, is one of the longest, bloodiest and brutal in human history.
Israel continues to steal land and build settler colonies the West Bank – in flagrant violation of international law. It has implemented a system of apartheid in these territories which is reminiscent of the racist regime of South Africa. The Gaza strip has been under an insufferable siege which has made the living conditions deplorable; it has been referred to the world's largest 'open-air prison'. In addition to this institutional oppression, crimes committed against Palestinians include: routinely killing civilian protesters, including teenagers and medics, torture of Palestinians and severe restrictions on the everyday movement of Palestinians.
The brutality, consistency and the duration for which Israel has oppressed Palestinians is alone enough reason for it being 'singled out'. No other nation comes close to its record. However, for the reasons mentioned above, Israel's propaganda machine has effectively painted itself as just another 'liberal democracy' in the eyes of the general public. Any attempt to bring to light these atrocities are met with 'suspicion' about the 'real' motives of the critics. Given the points mentioned here, it should be evident that the level of support for Israeli aggression is uniquely disproportionate – it is thus fitting that criticism of the country is equally vocal and unparalleled as well.
Ya Qawmi: Strengthen Civic Roots In Society To Be A Force For Good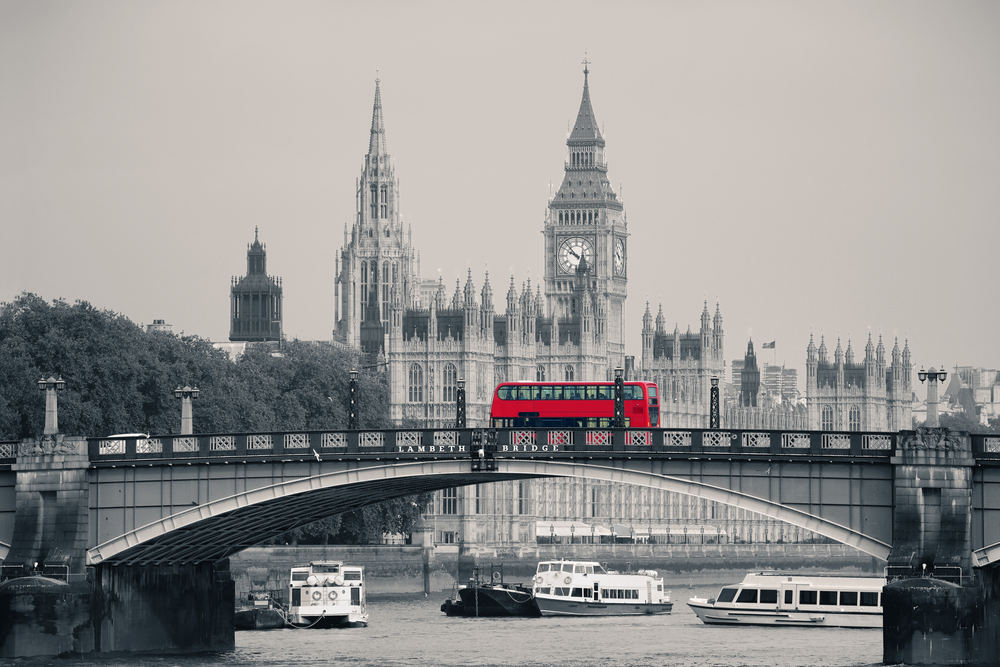 For believers the traditions and teachings of the Prophets (blessings on them), particularly Muhammad

, are paramount. Each Prophet of God belonged to a community which is termed as their Qawm in the Qur'an. Prophet Lut (Lot) was born in Iraq, but settled in Trans-Jordan and then became part of the people, Qawm of Lut, in his new-found home. All the Prophets addressed those around them as 'Ya Qawmi' (O, my people) while inviting them to the religion of submission, Islam. Those who accepted the Prophets' message became part of their Ummah. So, individuals from any ethnicity or community could become part of the Ummah – such as the Ummah of Prophet Muhammad.
Believers thus have dual obligations: a) towards their own Qawm (country), and b) towards their Ummah (religious companions). As God's grateful servants, Muslims should strive to give their best to both their Qawm and Ummah with their ability, time and skillset. It is imperative for practising and active Muslims to carry out Islah (improvement of character, etc) of people in their Ummah and be a witness of Islam to non-Muslims in their Qawm and beyond. This in effect is their service to humanity and to please their Creator. With this basic understanding of the concept, every Muslim should prioritise his or her activities and try their utmost to serve human beings with honesty, integrity and competence. Finding excuses or adopting escapism can bring harm in this world and a penalty in the Hereafter.
Like many other parts of the world, Britain is going through a phase lacking in ethical and competent leadership. People are confused, frustrated and worried; some are angry. Nativist (White) nationalism in many western countries, with a dislike or even hatred of minority immigrant people (particularly Muslims and Jews), is on the rise. This is exacerbated through lowering religious literacy, widespread mistrust and an increase in hateful rhetoric being spread on social media. As people's patience and tolerance levels continue to erode, this can bring unknown adverse consequences.
The positive side is that civil society groups with a sense of justice are still robust in most developed countries. While there seem to be many Muslims who love to remain in the comfort zone of their bubbles, a growing number of Muslims, particularly the youth, are also effectively contributing towards the common good of all.
As social divisions are widening, a battle for common sense and sanity continues. The choice of Muslims (particularly those that are socially active), as to whether they would proactively engage in grass-roots civic works or social justice issues along with others, has never been more acute. Genuine steps should be taken to understand the dynamics of mainstream society and improve their social engagement skills.
From history, we learn that during better times, Muslims proactively endeavoured to be a force for good wherever they went. Their urge for interaction with their neighbours and exemplary personal characters sowed the seeds of bridge building between people of all backgrounds. No material barrier could divert their urge for service to their Qawm and their Ummah. This must be replicated and amplified.
Although Muslims are some way away from these ideals, focusing on two key areas can and should strengthen their activities in the towns and cities they have chosen as their home. This is vital to promote a tolerant society and establish civic roots. Indifference and frustration are not a solution.
Muslim individuals and families
Muslims must develop a reading and thinking habit in order to prioritise their tasks in life, including the focus of their activism. They should, according to their ability and available opportunities, endeavour to contribute to the Qawm and Ummah. This should start in their neighbourhoods and workplaces. There are many sayings of the Prophet Muhammad on one's obligations to their neighbour; one that stands out – Gabriel kept advising me to be good to my neighbour so much that I thought he would ask that he (neighbour) should inherit me) – Sahih Al-Bukhari.
They must invest in their new generation and build a future leadership based on ethics and professionalism to confidently interact and engage with the mainstream society, whilst holding firm to Islamic roots and core practices.
Their Islah and dawah should be professionalised, effective and amplified; their outreach should be beyond their tribal/ethnic/sectarian boundaries.
They should jettison any doubts, avoid escapism and focus where and how they can contribute. If they think they can best serve the Ummah's cause abroad, they should do this by all means. But if they focus on contributing to Britain:

They must develop their mindset and learn how to work with the mainstream society to normalise the Muslim presence in an often hostile environment.
They should work with indigenous/European Muslims or those who have already gained valuable experience here.
They should be better equipped with knowledge and skills, especially in political and media literacy, to address the mainstream media where needed.
Muslim bodies and institutions
Muslim bodies and institutions such as mosques have unique responsibilities to bring communities together, provide a positive environment for young Muslims to flourish and help the community to link, liaise and interact with the wider society.
By trying to replicate the Prophet's mosque in Madinah, they should try to make mosques real hubs of social and spiritual life and not just beautiful buildings. They should invest more in young people, particularly those with professional backgrounds. They should not forget what happened to many places where the Muslim presence was thought to be deep-rooted such as Spain.
It is appreciated that the first generation Muslims had to establish organisations with people of their own ethnic/geographical backgrounds. While there may still be a need for this for some sections of the community, in a post-7/7 Britain Muslim institutions must open up for others qualitatively and their workers should be able to work with all. History tells that living in your own comfort zone will lead to isolation.
Muslim bodies, in their current situation, must have a practical 5-10 year plan, This will bring new blood and change organisational dynamics. Younger, talented, dedicated and confident leadership with deep-rooted Islamic ideals is now desperately needed.
Muslim bodies must also have a 5-10 year plan to encourage young Muslims within their spheres to choose careers that can take the community to the next level. Our community needs nationally recognised leaders from practising Muslims in areas such as university academia, policy making, politics, print and electronic journalism, etc.