From Frames to Familiar: Concerning Shaykh Hamza Yusuf and RIS 2016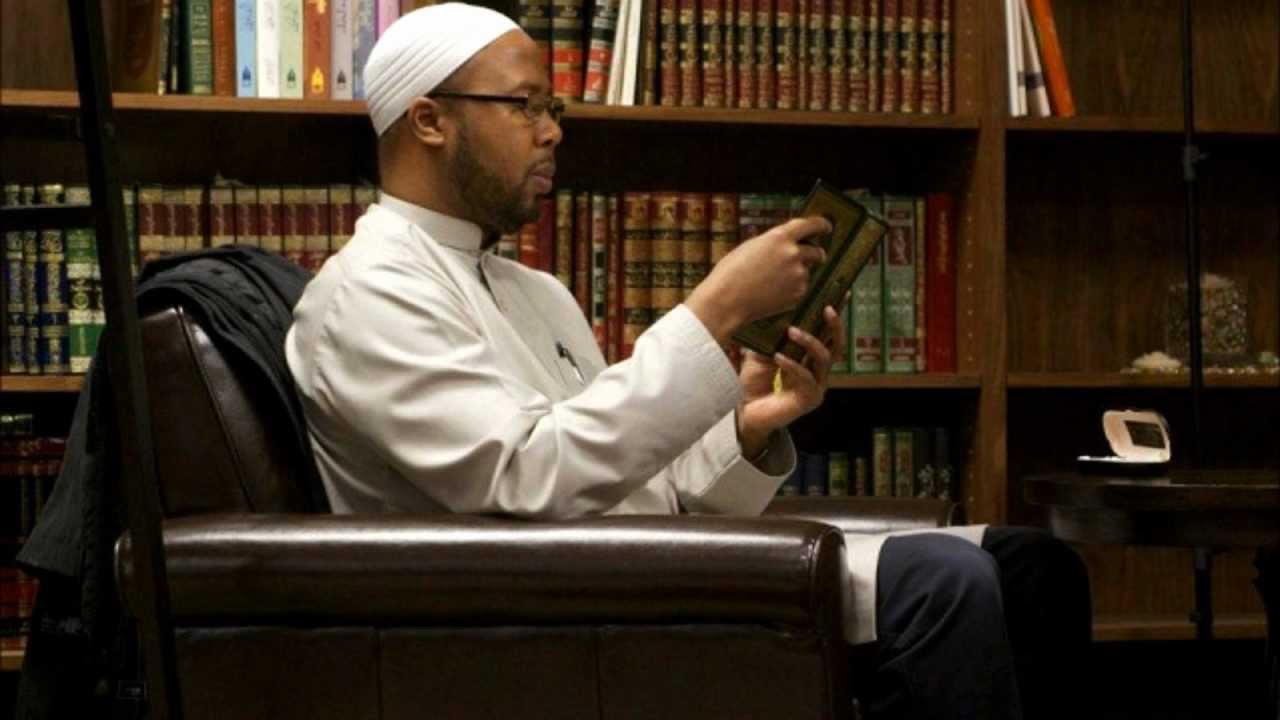 Written by Dr. Abdullah bin Hamid Ali and originally published on http://www.lamppostproductions.com/. Republished with author's permission.
If you find yourself wounded at sea, there is a high probability sharks will attack you. That's how I would describe many of the antagonists who assailed Shaykh Hamza Yusuf after his recent gaffe at RIS 2016. Besides a few sincere and objective critics, I saw many seizing the opportunity to avenge old vendettas, and many commoners who felt the world just needed to know their misinformed opinion of the man.
On the other hand, many of his diehard advocates were like moths drawn to a flame; justifying his every word, with one person even posting fox (faux) news statistics about black-on-black crime. I've always felt that most people tend toward extremes, and only the minority are blessed with the gift of balance. Observing responses over the past few days has only deepened my conviction. I pray that some good will come from this fiasco.
To be completely fair, the outrage was well-founded and in some ways well-deserved. This is because, as others have observed, Shaykh Hamza was irresponsible during his interview with Mehdi Hasan. Many know the Shaykh to be highly opinionated, dogmatic, tone deaf, and compulsive in his reaction to things that disgust him. As a result, he has rubbed many the wrong way over the years. But, these same traits contribute to his charismatic charm, especially since most people want to follow the lead of someone who is confident, intelligent, and speaks with a clear vision of what he wants and what he believes the community needs.
Those traits aside, characterizing him as a bigot, a racist, or white supremacist are grotesque in my view. A racist is someone who believes in his inherent superiority over another and/or supports systemic gratuitous entitlements for those like himself and the disenfranchisement of others. I cannot speak for others, but in the 18 years that I've known and worked with him, I cannot say that I have ever experienced or noticed any gesture which could be classified as racist. I've heard people call him arrogant, out of touch, and elitist. But, never have I heard anyone say that he's a racist until this past weekend's incident.
As for the allegation of him being a white supremacist, this is even more ridiculous. Would a white supremacist employ a majority of non-whites, among whom are blacks? Would a white supremacist "marry" a Mexican woman and father 5 children with her? Would a white supremacist defer to Arab and African teachers, constantly praise and speak of their exemplary intelligence? A white supremacist is not only a racist. He also believes that his "race" is naturally superior to others in every way (beauty, strength, intelligence, civilization), and is therefore worthy of maintaining the highest cultural and sociopolitical capital and hegemony.
Of course, the reason I can be so confident about this is that I can genuinely say that I "know" the man, not merely as a "sage on a stage." I know him as sincere and passionate for good, a champion of normative Islam, a morally conservative person with a brilliant mind, a passion for reading, spiritually disciplined, and an indelible appetite for knowing and understanding more. I acknowledge, however, the reasons that it is difficult for others to grant him the benefit of the doubt. I believe that this results from similar factors which make it hard for people who don't know Muslims to trust them to be peaceful or just "normal." This results from the negative "framing" in media and film. Our employment of social media is, similarly, inadequate at helping us gain a more intimate familiarity with those with whom we develop a virtual relationship. It skews our view and perception of personalities, especially.
I realized after the RIS fiasco and the subsequent firestorm his comments caused that it would be highly unlikely before the Shaykh begins to publicly express what he really was trying to say. Rather than making this another critical post on Shaykh Hamza, I thought it would be more useful to highlight some important issues I believe were lost in the scuffle.
What Did He Actually Do?
In my view, Shaykh Hamza's problems did not necessarily result from what he said. Rather, his problems were largely caused by what he did not say. During the interview, Mehdi Hasan asked some pointed questions, but instead of answering those questions directly, Shaykh Hamza attempted to steer the interview by answering things he thought were more important. Of course, many observers, especially many blacks, failed to see his larger point, which was that we should not unduly alienate any potential allies. Those allies include many white conservatives and even the policemen imprisoned by their fear of blacks and Latinos who may eventually make national headlines for shooting an unarmed minority. Due to this, he came off as dismissive, evasive, and "out of touch" with "reality." His failure to simply affirm the need to champion black suffering in light of police brutality before moving on to make his point painted him as insensitive. No! It did much worse. It made him sound like a number of the white nativists who are being courted by the Trump administration and have been nominated for cabinet positions. This gaffe was a serious blight on his reputation. It hurt many blacks who did not have the privilege to see beyond the emotional outrage, especially once the internet was set ablaze by condemnations from a number of Muslim critics. While Shaykh Hamza may actually hold opinions that are perceived as reinforcing anti-black stereotypes, his opinions and motives for saying what he said are much more nuanced than the average person might consider.
Creating Space for Dialogue
One target of Shaykh Hamza's critique is the leftist thinking which has overtaken the discourse of a number of Muslim activists. Even though the Islamic tradition largely privileges appeals to reason (logos) and credibility (ethos), rhetorically these activists, like their liberal allies, often prefer the emotional appeal (pathos) to actual dialogue. In other words, there is the tendency of these leftists (though not exclusively) to force a sort of uniformity of thought on a number of topics. That would not be so serious had it not been for the fact that this entails the requirement that one believe in the "realness" of white supremacy, white privilege, and structural racism. That Shaykh Hamza "may" not see these as forgone facts should not serve as justification to malign him. This is not to say, of course, that he cannot be criticized. He is not beyond critique. But, there is a difference between a personal attack where labels, like "racist" and "white supremacist" are used, and simply saying, "Our Shaykh made a mistake." The Qur'an forbids casting aspersions on one another, especially by using offensive titles (Q 49: 11). And the Prophet Muhammad did not condemn Abu Dharr al-Ghifari to permanent "black-hater-ness" after he berated Bilal through mention of his mother's black skin.
Perhaps, institutional racism and exposing white supremacy are not areas of major concern for Shaykh Hamza. Or maybe he hasn't found arguments positing such ideas to be particularly persuasive. Whatever his position may be on the topics, what everyone needs to understand is that true and profound understanding of any given position results from study, dialogue, and persuasion, not compulsion. One could easily offer Shaykh Hamza a book or two in hopes to win him over to one's understanding. But, the public crucifixion he has been subjected to over the past few days are not as productive as many may think they are. Who wins if a scholar of his caliber is torn to shreds?
If the appropriate atmosphere does not exist for honest dialogue, mutual understanding is an unachievable goal. If white people attempting to understand the pain of blacks and how they may be contributing to that pain attend a discussion about racism only to encounter disparagement, why would any of them be interested in a dialogue about race? It is only when it is made clear that the reward for honesty is patience and gratitude that people open up and make themselves vulnerable. If they know that they will be castigated for their honesty, they will shut themselves up never allowing for themselves to ever truly challenge their biases. Admitting that one is afraid of black people is not in itself a racist idea. There would definitely be great outrage at such an admission. But, maybe, the person simply does not know why she is afraid, and is seeking help from others to understand why she feels that way, and is looking for a remedy for the problem. None of that is possible, however, if we insist that the person not be allowed to speak honestly because it "might" be viewed as insensitive. This is not to deny the existence of implicit bias against blacks informed by varying societal factors. Bias does not always translate into malicious intent. The contention is simply that this bias is not "innate" to whites or others. An interview on a stage before thousands of onlookers may not be the appropriate time to be so honest. What I am speaking about is when the forum is right, and the protocols of dialogue have been set.
In addition, if support for black suffrage against police brutality means to buy into an anti-police culture of "f-the-police" or the promotion of indiscriminate violence against them, Shaykh Hamza or any one of us for that matter has every right to hesitate when asked the question about throwing his support behind BLM (Black Lives Matter). But since BLM neither supports nor promotes violence against police, this shows that he was ill-informed and put in a very compromised position when Mehdi decided to interview him on this topic. If he had known that everyone who supports the Black Lives Matter "movement" does not necessarily support the Black Lives Matter "organization," he would have had less reason for concern about certain principles of the organization which do not harmonize with Islamic mores. From this vantage point, Mehdi Hasan may have to bear partial responsibility, since he inappropriately assumed that Shaykh Hamza was the right or best person to speak about such matters. Taking this into account, one can perceive that Shaykh Hamza's refusal to endorse BLM was his way of insulating the community from compromising their morality by buying into popular trends wholesale. A major concern of his was that by unnecessarily alienating potential allies among police, the police may develop a no-compromise attitude as well, which will ultimately lead to disastrous strife in black communities. And there is no doubt that the police would win.
Can a White Man Be Proud of His People?
Another area of concern related to Muslim activists is the push for cultural Marxist egalitarianism. It is not that one should be opposed to equal opportunity for all members of society. It is just that Islam promotes meritocracy rather than "sameness" and "equal representation" for the sake of equal "representation." According to this cultural paradigm, it is "good" to celebrate and take pride in what is unique about one's own culture. This seems the case, at least, for any person who is not "white." White people, on the other hand, due to their historical domination of others are forbidden from publicly expressing pride about European civilizational contributions lest they be declared a racist or white supremacist. This concern is shared by nativists like Richard Spencer. But Spencer, however, regurgitates the pseudoscientific racist assumptions of the 19th century French aristocrat Arthur De Gobineau who pioneered the Aryan master race theory. Those blinkered notions aside, what legitimate wrong could be claimed about a white man or woman feeling pride about the achievements of their ancestors if it does not result in cultural domination?
Under this regime of "sameness," Shaykh Hamza Yusuf becomes nothing more than just a white guy by the name Mark Hanson. Because of white supremacy it can be argued that the respect and attention he receives has very little to do with his scholarship, hard work, and charisma. Rather, he is famous just because he's a "white man." This is the epitome of injustice (zulm), since Shaykh Hamza's respect is well-deserved, not merely because of his whiteness. This is not to deny that his being white does add a kind of "turbo" charge to his talents, just as blackness often serves as a turbo "brake" in certain communities. The charge of white privilege, however, could more appropriately be made about the deference shown toward many other white Muslims, especially by the "immigrant" classes. Non-whites can be the most committed to white supremacy. Would the chatter about Shaykh Hamza's comments be this loud had he not been white? I think not. Rather, it is because of the value that the "white" voice and "white" opinions are given which make the comments so hurtful.
The Courage to Understand
Islam is an iconoclastic religion of a radical monotheism. It not only forbids the worship of physical idols and matter, but also the worship of abstract entities including one's lusts. According to a sound tradition of the Prophet Muhammad, "Among those given the most severe punishment by God on the Resurrection Day are the image makers (musawwirun)." The image maker or "framer" of things created by God is involved in a very dangerous craft. The image maker is dangerous because he possesses the ability to assign meaning to the person being represented by the image which can falsely represent reality.
The image maker or framer (musawwir) is able to transfer or recreate the image (surah) of a person, and produce a lasting impression (tasawwur) in the mind of the observer until it forms what we refer to today as a "stereotype" (surah namatiyah). Logicians say, "The judgment you make about a thing results from the way it is initially grasped" (al-hukm 'ala al-shay' far' 'an al-tasawwur). And when we grasp things incorrectly, we can assign to it the wrong value for better or for worse. The initial grasp or impression (tawawwur) is formed at a distance from the thing being grasped until greater familiarity/acquaintance (ta'arruf) is achieved either corroborating one's assumptions or proving their falsity.
This is true for both concepts and concrete realities. Because of this, the Qur'an prescribes for shortening the perceived distance between cultures the pursuit of understanding and direct acquaintance. The Qur'an says, "O humanity! Indeed, We created you from a male and female, and have made you into peoples and tribes to achieve knowledge (and acquaintance) with of one another (li ta'arafu)" (Q 49:13).
Not knowing a person, like Shaykh Hamza, his personality and sociopolitical views can pose a great challenge to grasping a perspective or at least the intent behind that perspective when word choice is poor. I believe this is what happened on December 23, 2016 in Toronto, Canada. It was a major gaffe. However, occasional misspoken words should not be the sole reason to silence the person. And, just because we find a person's perspective highly objectionable should not lead us to consider his/her views to be void of value in other areas. I do believe that many people have legitimate grievances with Shaykh Hamza. But, we need to be certain to ensure that those grievances do not become political in nature.
It was not merely black sensibilities that Shaykh Hamza offended that night. He also offended Dr. Yasir Qadhi and those affiliated with the Muslim Brotherhood. I have chosen to focus on the first set of sensibilities, since most of the internet chatter related to it. He did apologize to Dr. Yasir Qadhi and clarified that he had no desire to see harm come to members of the Muslim Brotherhood. I believe the MB comment will be the most serious to overcome, precisely because the initial statement provides plenty of fodder for Islamophobes who see the Muslim Brotherhood as a terrorist organization and constantly use that claim to cast aspersions on numerous national organizations once associated with the Muslim Brotherhood and Jama'ati Islami. One must remember that it is only recently that being affiliated with either organization has stopped being en vogue. During a certain era, our government's policy was to encourage Islamist membership as a way of subverting secularist regimes they found odious. Beyond BLM and Yasir Qadhi, Shaykh Hamza will need to take a more decisive position about the Muslim Brotherhood and Salafists. Does his desire not to alienate potential allies not include moderates who are formerly or even still affiliated with the two aforementioned groups? Or will he allow for it to be said that he is too partial and selective in his choice of people he does not wish to alienate?
5 Quick Things Americans Can Do For Uyghurs Today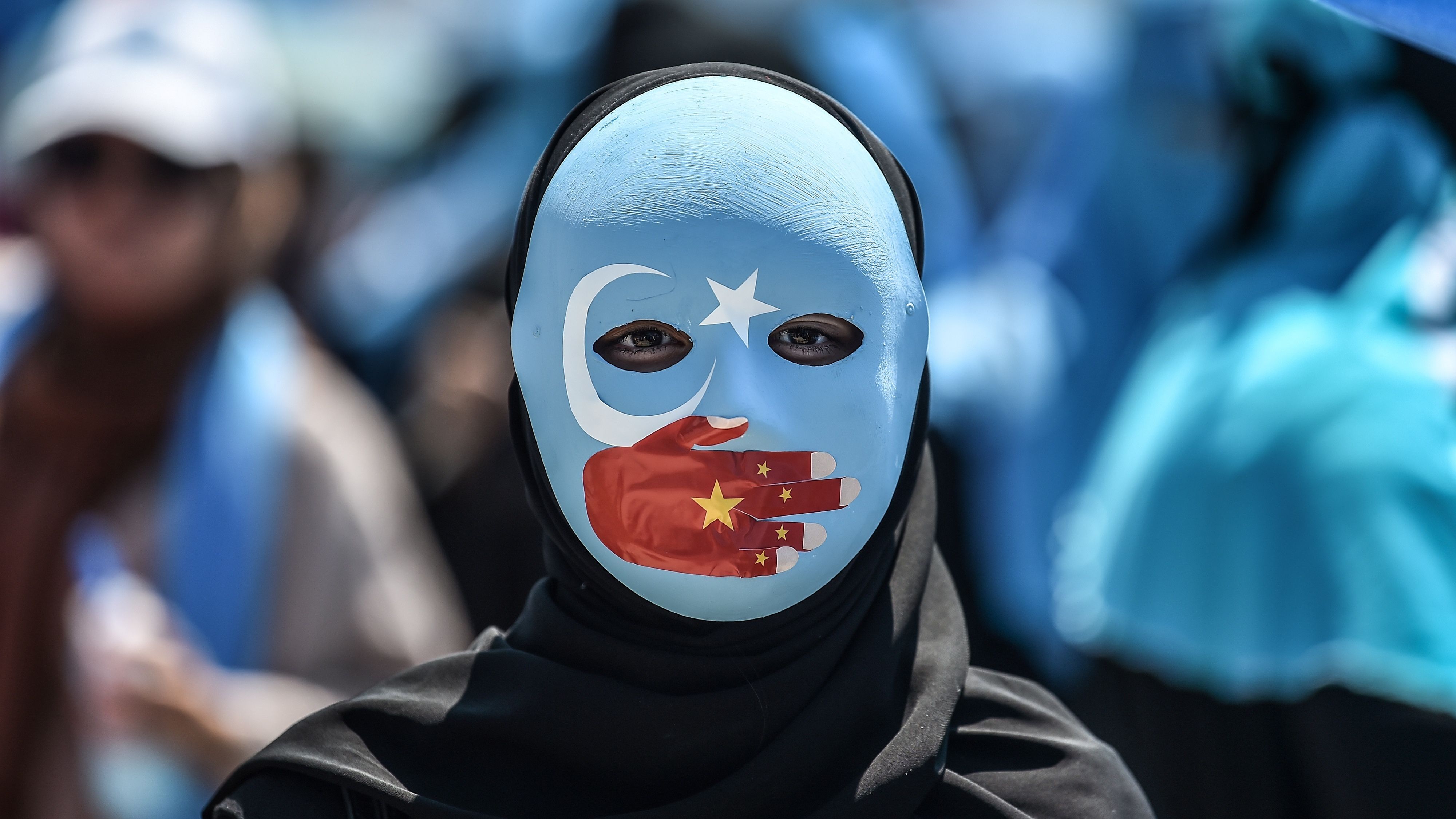 "I may die, but let it be known that my nation will continue their struggle so long the world continues to exist." Kazakh leader Uthman Batur. He said these words as Chinese authorities executed him for resisting the communist occupation. Currently, China has, one million Uyghurs (Uighurs), Kazakhs, and other Muslim minorities held in concentration camps in the Xinjiang Uyghur Autonomous Region (XUAR) (East Turkistan) in northwestern China.
Their struggle surpasses the 10 or so years since we have become aware of it. Just like the Rohingya genocide, we waited till the last minute. We are always late and say, "Never Again." It happens again and again.
In my lifetime, there have been horrendous genocides that could have been prevented to stopped. As a child, I remember Rwanda in the headlines, then a year later Bosnian genocide. Then we hear these demonic stories after the fact. I remember stories from survivors from Bosnia, and thinking to myself, "How are you here and functioning?"
Let us not be fooled to why this is happening now. It is related to economic advantages. The Chinese government's present signature foreign policy initiative is the "Belt and Road Initiative" (BRI) that seeks to connect the PRC economically to the rest of the Eurasian continent through massive infrastructure projects that will stimulate international trade. The western and south-western components of the BRI require the XUAR to serve as a transportation and commercial hub to trade routes and pipelines that will join China with Central and South Asia, the Middle East, and the entirety of Europe. As a result, the XUAR has become an important strategic region for the Chinese, and the state views its indigenous populations as an obstacle to developing its vision for this future critical center of international commercial networks.1
The expansion of their trade route also ties in Iran hence the sanctions placed, but that's a different report for a different time. China, of course, has defended their actions by claiming its an anti-terrorism plan. Getting reliable information is hard. China has made it a point to make things difficult for reporters. Yanan Wang, a China-based journalist from the Associated Press, has reported extensively on and from Xinjiang.
In a ceremony at Asia Society on Tuesday commemorating AP's 2019 Osborn Elliott Award for Excellence in Journalism on Asia, Wang described the subtle ways government minders worked to thwart her reporting: "(Both of the times we went there we arrived at the airport, we had a welcoming committee from the local authorities. They're always very polite and professional. They say that "you've arrived in Xinjiang and we're here to assist you in your reporting. Tell us what you're working on so we can help you." They offer us drives in their car and plenty of hospitality.
Basically, from the moment we arrive, we're followed by at least one car. There are a bunch of interesting scenarios that we came across. You can see that the local handlers are trying hard to be professional. They are members of the propaganda department, so they're PR professionals. They don't want to make it appear like it's so stifling. At one point, we were taking photos, and someone suddenly appeared on the scene to say he was a "concerned citizen." He said he'd seen us taking photos and that it was an infringement of his privacy rights. He had this long monologue about privacy rights and about how it wasn't right for us to take photos of him without his knowledge. We asked him, "Well, where are you in these photos?" and he'd go through all of them. He said we had to delete all of them. He'd say, "This is my brother," or "This is my place of work, you have to delete it."
They had all of these interesting tactics to work around the idea that they were trying to obstruct our reporting and make it appear that someone who claims to be a concerned citizen.)"2
On top of that, locals that talk to journalist are punished, sometimes go missing.
I decided to do something this time around; I got in touch with an Uyghur community near my residence to see how an individual could help. It started at a Turkic restaurant, and from there, I have been involved in whatever capacity I am able. Through this effort, I got in touch with a Turkic professor in Turkey who has students stranded as they are cut off from contacting family back in Xinjiang. He helps them out financially; my family and friends help with what they can.
As Muslims in the West, there is no doubt we should act. Prophet Muhammad, peace and blessings be upon him, said "Whosoever of you sees an evil, let him change it with his hand; and if he is not able to do so, then [let him change it] with his tongue; and if he is not able to do so, then with his heart, and that is the weakest of faith" (Muslim).
How Can You Help Uyghurs
Here are a few things you can do to help:
1. Ask Congress to pass To pass S.178 & H.R.649 Uyghur Human Rights Policy Act of 2019. Urge your senator and representative to support this cause. It has been introduced. This bill can help the Uyghur community to be treated like Tibetans (another region oppressed by China).
2. Stay informed. The mainstream media is not the place to get accurate information on the situation. Be skeptical of where the data is coming from, stick to reliable sources that are verified. As mentioned above, journalists find it difficult to report.
3. Donate to Uyghur Human Rights Organizations to end concentration camps: UHRP, Uyghur American Association  Donate to Awareness Campaigns: Save Uigur Campaign 
4. Boycott or reduce buying Made in China products
5. Follow these links for updated information: facebook.com/Uyghur-Human-Rights-Project-227634297289994/ and facebook.com/ChinaMuslims
This crisis is an ethnic cleansing for profit. These are dark days as we value profit over people.
1.Statement by Concerned Scholars on mass detentions | MCLC …. https://u.osu.edu/mclc/2018/11/27/statement-by-concerned-scholars-on-mass-detention s/
2.Why It's So Difficult for Journalists To Report From …. https://asiasociety.org/blog/asia/why-its-so-difficult-journalists-report-xinjiang
Why Israel Should Be 'Singled Out' For Its Human Rights Record
Unlike other countries, ordinary citizens are complicit in the perpetual crimes committed against defenseless Palestinians.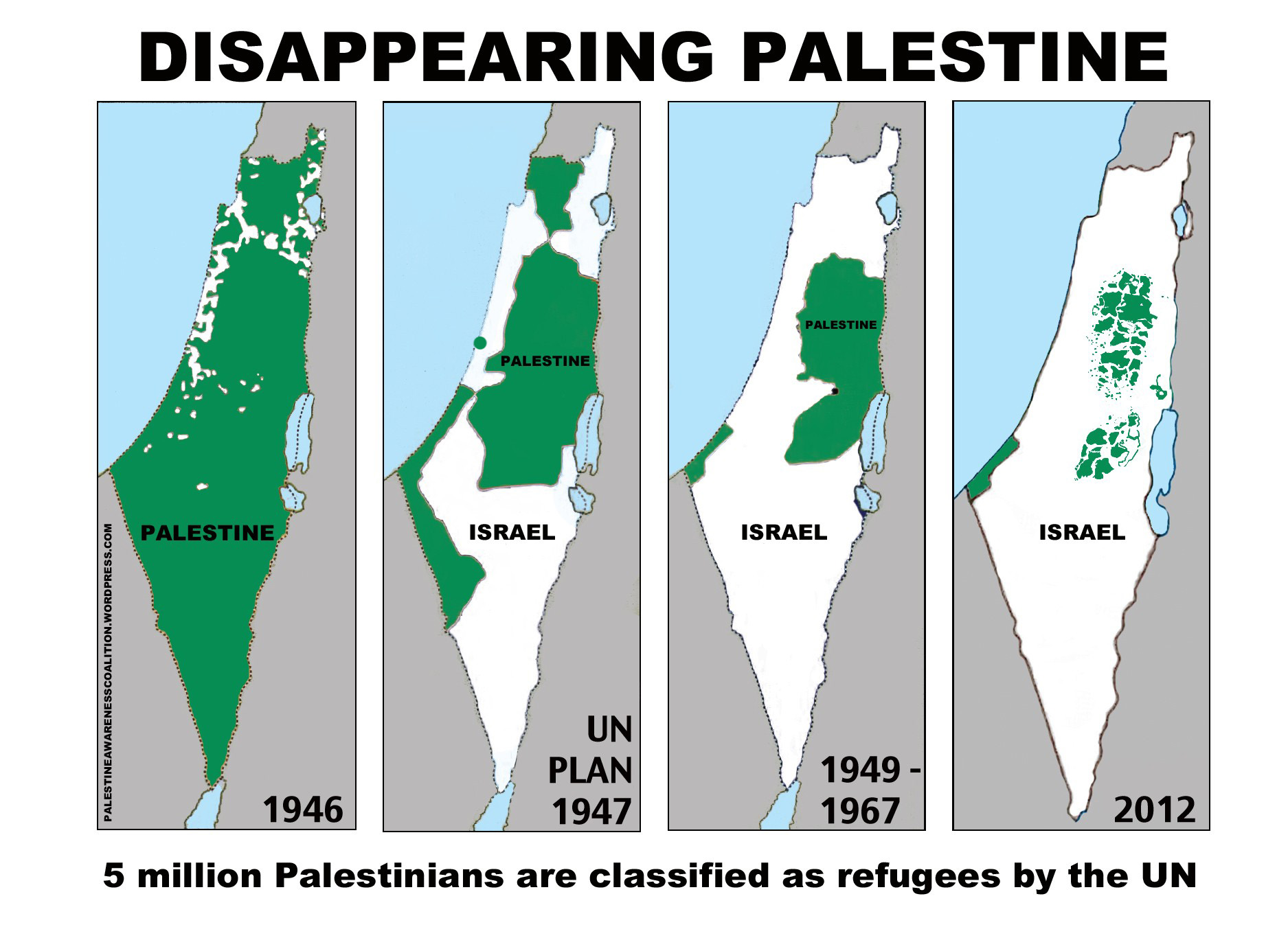 Why is everyone so obsessed with Israel's human rights abuses? From Saudi Arabia, to Syria, to North Korea to Iran. All these nations are involved in flagrant violations of human right, so why all the focus on Israel – 'the only democracy in the Middle East'? Clearly, if you ignore these other violations and only focus on Israel, you must be anti-Semitic. What else could be your motivations for this double standard?
This is one of the most common contentions raised when Israel is criticized for its human rights record. I personally don't believe in entertaining this question – it shouldn't matter why an activist is choosing to focus on one conflict and not others. What matters are the facts being raised; putting into question the motives behind criticizing Israel is a common tactic to detract from the topic at hand. The conversation soon turns into some circular argument about anti-Semitism and the plight of the Palestinian people is lost. More importantly, this charge of having double standards is often disingenuous. For example, Representative Ihan Omar has been repeatedly accused of this recently and her motives have been called 'suspicious' – despite her vocal criticism of other countries, especially Saudi Arabia.
However, this point is so frequently brought up, I think that perhaps its time activists and critics simply own up to it. Yes – Israel should be singled out, for some very good reasons. These reasons relate to there being a number of unique privileges that the country enjoys; these allow it to get away with much of the abuses it commits. Human right activists thus must be extra vocal when comes to Israel as they have to overcome the unparalleled level of support for the country, particularly in the US and Canada. The following points summarize why Israel should in fact be singled out:
1) Ideological support from ordinary citizens
When Iran and North Korea commit human right abuses, we don't have to worry about everyone from journalists to clerics to average students on campuses coming out and defending those countries. When most nations commit atrocities, our journalists and politicians call them out, sanctions are imposed, they are taking them to the International Court of Justice, etc. There are instruments in place to take care of other 'rogue' nations – without the need for intervention from the common man.
Israel, however, is unique in that it has traditionally enjoyed widespread ideological support, primarily from the Jewish community and Evangelical Christians, in the West. This support is a result of the historical circumstances and pseudo-religious ideology that drove the creation of the state in 1948. The successful spread of this nationalistic dogma for the last century means Israel can count on ordinary citizens from Western countries to comes to its defense. This support can come in the form of foreign enlistment to its military, students conducting campus activism, politicians shielding it from criticisms and journalists voluntarily writing in its support and spreading state propaganda.
This ideological and nationalistic attachment to the country is the prime reason why it is so incredibly difficult to have any kind of sane conversation about Israel in the public sphere – criticism is quickly seen as an attack on Jewish identity and interpreted as an 'existential threat' to the nation by its supporters. Any attempts to take Israel to account through standard means are thwarted because of the political backlash feared from the country's supporters in the West.
2) Unconditional political support of a world superpower
The US is Israel's most important and closest ally in the Middle-East. No matter what war crimes Israel commits, it can count on America to have its back. This support means the US will use its veto power to support Israel against actions of the UN Security Council, it will use its diplomatic influence to shield any punitive actions from other nations and it will use its military might to intervene if need be. The backing of the US is one of the main reasons why the Israeli occupation and expansion of the colonial settlement enterprise continues to this day without any repercussions.
While US support might be especially staunch for Israel, this factor is certainly not unique to the country. Any country which has this privilege, e.g. Saudi Arabia, should be under far great scrutiny for its human rights violations than others.
3)  Military aid and complicity of tax-payers
US tax-payers are directly paying for Israel to carry out its occupation of the Palestinian people.
Israel is the largest recipient of US-military aid – it receives an astonishing $3 billion dollars every year. This aid, according to a US congressional report, "has helped transform Israel's armed forces into one of the most technologically sophisticated militaries in the world."
Unlike other countries, ordinary citizens are complicit in the perpetual crimes committed against defenseless Palestinians. Activists and citizens thus have a greater responsibility to speak out against Israel as their government is paying the country to carry out its atrocities. Not only is this aid morally reprehensible, but it is also illegal under United States Leahy Laws.
4) The Israeli lobby
The Israeli lobby is one of the most powerful groups in Washington and is the primary force for ensuring continued US political support for the nation. It consists of an assortment of formal lobby groups (AIPAC, Christians United for Israel), think-thanks (Washington Institute for Near East Policy), political action committee or PACs, not-for-profit organizations (B'nai B'irth, American Jewish Congress, Stand for Israel) and media watchdogs (CAMERA, Honest Reporting). These organizations together exercise an incredible amount of political influence. They ensure that any criticism of Israel is either stifled or there are serious consequences for those who speak up. In 2018 alone, pro-Israel donors spent $22 million on lobbying for the country – far greater than any other nation. Pro-Israel lobbies similarly influence politics in other places such as the UK, Canada, and Europe.
5) One of the longest-running occupation in human history
This point really should be the first one on this list – and it is the only one that should matter. However, because of the unique privileges that Israel enjoys, it is hard to get to the crux of what it is actually doing. Israel, with U.S. support, has militarily occupied the Palestinian territories (West Bank, Gaza and East Jerusalem) since 1967. The belligerent occupation, over 50 years old, is one of the longest, bloodiest and brutal in human history.
Israel continues to steal land and build settler colonies the West Bank – in flagrant violation of international law. It has implemented a system of apartheid in these territories which is reminiscent of the racist regime of South Africa. The Gaza strip has been under an insufferable siege which has made the living conditions deplorable; it has been referred to the world's largest 'open-air prison'. In addition to this institutional oppression, crimes committed against Palestinians include: routinely killing civilian protesters, including teenagers and medics, torture of Palestinians and severe restrictions on the everyday movement of Palestinians.
The brutality, consistency and the duration for which Israel has oppressed Palestinians is alone enough reason for it being 'singled out'. No other nation comes close to its record. However, for the reasons mentioned above, Israel's propaganda machine has effectively painted itself as just another 'liberal democracy' in the eyes of the general public. Any attempt to bring to light these atrocities are met with 'suspicion' about the 'real' motives of the critics. Given the points mentioned here, it should be evident that the level of support for Israeli aggression is uniquely disproportionate – it is thus fitting that criticism of the country is equally vocal and unparalleled as well.
Ya Qawmi: Strengthen Civic Roots In Society To Be A Force For Good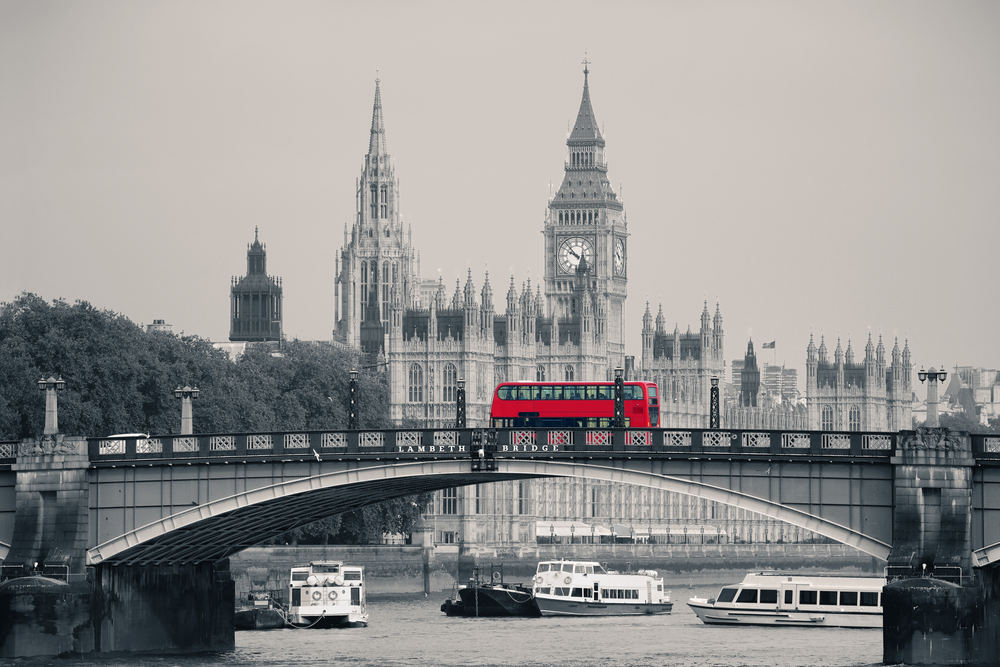 For believers the traditions and teachings of the Prophets (blessings on them), particularly Muhammad

, are paramount. Each Prophet of God belonged to a community which is termed as their Qawm in the Qur'an. Prophet Lut (Lot) was born in Iraq, but settled in Trans-Jordan and then became part of the people, Qawm of Lut, in his new-found home. All the Prophets addressed those around them as 'Ya Qawmi' (O, my people) while inviting them to the religion of submission, Islam. Those who accepted the Prophets' message became part of their Ummah. So, individuals from any ethnicity or community could become part of the Ummah – such as the Ummah of Prophet Muhammad.
Believers thus have dual obligations: a) towards their own Qawm (country), and b) towards their Ummah (religious companions). As God's grateful servants, Muslims should strive to give their best to both their Qawm and Ummah with their ability, time and skillset. It is imperative for practising and active Muslims to carry out Islah (improvement of character, etc) of people in their Ummah and be a witness of Islam to non-Muslims in their Qawm and beyond. This in effect is their service to humanity and to please their Creator. With this basic understanding of the concept, every Muslim should prioritise his or her activities and try their utmost to serve human beings with honesty, integrity and competence. Finding excuses or adopting escapism can bring harm in this world and a penalty in the Hereafter.
Like many other parts of the world, Britain is going through a phase lacking in ethical and competent leadership. People are confused, frustrated and worried; some are angry. Nativist (White) nationalism in many western countries, with a dislike or even hatred of minority immigrant people (particularly Muslims and Jews), is on the rise. This is exacerbated through lowering religious literacy, widespread mistrust and an increase in hateful rhetoric being spread on social media. As people's patience and tolerance levels continue to erode, this can bring unknown adverse consequences.
The positive side is that civil society groups with a sense of justice are still robust in most developed countries. While there seem to be many Muslims who love to remain in the comfort zone of their bubbles, a growing number of Muslims, particularly the youth, are also effectively contributing towards the common good of all.
As social divisions are widening, a battle for common sense and sanity continues. The choice of Muslims (particularly those that are socially active), as to whether they would proactively engage in grass-roots civic works or social justice issues along with others, has never been more acute. Genuine steps should be taken to understand the dynamics of mainstream society and improve their social engagement skills.
From history, we learn that during better times, Muslims proactively endeavoured to be a force for good wherever they went. Their urge for interaction with their neighbours and exemplary personal characters sowed the seeds of bridge building between people of all backgrounds. No material barrier could divert their urge for service to their Qawm and their Ummah. This must be replicated and amplified.
Although Muslims are some way away from these ideals, focusing on two key areas can and should strengthen their activities in the towns and cities they have chosen as their home. This is vital to promote a tolerant society and establish civic roots. Indifference and frustration are not a solution.
Muslim individuals and families
Muslims must develop a reading and thinking habit in order to prioritise their tasks in life, including the focus of their activism. They should, according to their ability and available opportunities, endeavour to contribute to the Qawm and Ummah. This should start in their neighbourhoods and workplaces. There are many sayings of the Prophet Muhammad on one's obligations to their neighbour; one that stands out – Gabriel kept advising me to be good to my neighbour so much that I thought he would ask that he (neighbour) should inherit me) – Sahih Al-Bukhari.
They must invest in their new generation and build a future leadership based on ethics and professionalism to confidently interact and engage with the mainstream society, whilst holding firm to Islamic roots and core practices.
Their Islah and dawah should be professionalised, effective and amplified; their outreach should be beyond their tribal/ethnic/sectarian boundaries.
They should jettison any doubts, avoid escapism and focus where and how they can contribute. If they think they can best serve the Ummah's cause abroad, they should do this by all means. But if they focus on contributing to Britain:

They must develop their mindset and learn how to work with the mainstream society to normalise the Muslim presence in an often hostile environment.
They should work with indigenous/European Muslims or those who have already gained valuable experience here.
They should be better equipped with knowledge and skills, especially in political and media literacy, to address the mainstream media where needed.
Muslim bodies and institutions
Muslim bodies and institutions such as mosques have unique responsibilities to bring communities together, provide a positive environment for young Muslims to flourish and help the community to link, liaise and interact with the wider society.
By trying to replicate the Prophet's mosque in Madinah, they should try to make mosques real hubs of social and spiritual life and not just beautiful buildings. They should invest more in young people, particularly those with professional backgrounds. They should not forget what happened to many places where the Muslim presence was thought to be deep-rooted such as Spain.
It is appreciated that the first generation Muslims had to establish organisations with people of their own ethnic/geographical backgrounds. While there may still be a need for this for some sections of the community, in a post-7/7 Britain Muslim institutions must open up for others qualitatively and their workers should be able to work with all. History tells that living in your own comfort zone will lead to isolation.
Muslim bodies, in their current situation, must have a practical 5-10 year plan, This will bring new blood and change organisational dynamics. Younger, talented, dedicated and confident leadership with deep-rooted Islamic ideals is now desperately needed.
Muslim bodies must also have a 5-10 year plan to encourage young Muslims within their spheres to choose careers that can take the community to the next level. Our community needs nationally recognised leaders from practising Muslims in areas such as university academia, policy making, politics, print and electronic journalism, etc.