7 Steps: Defeating Depression | A Muslimmatters Mental Health Webinar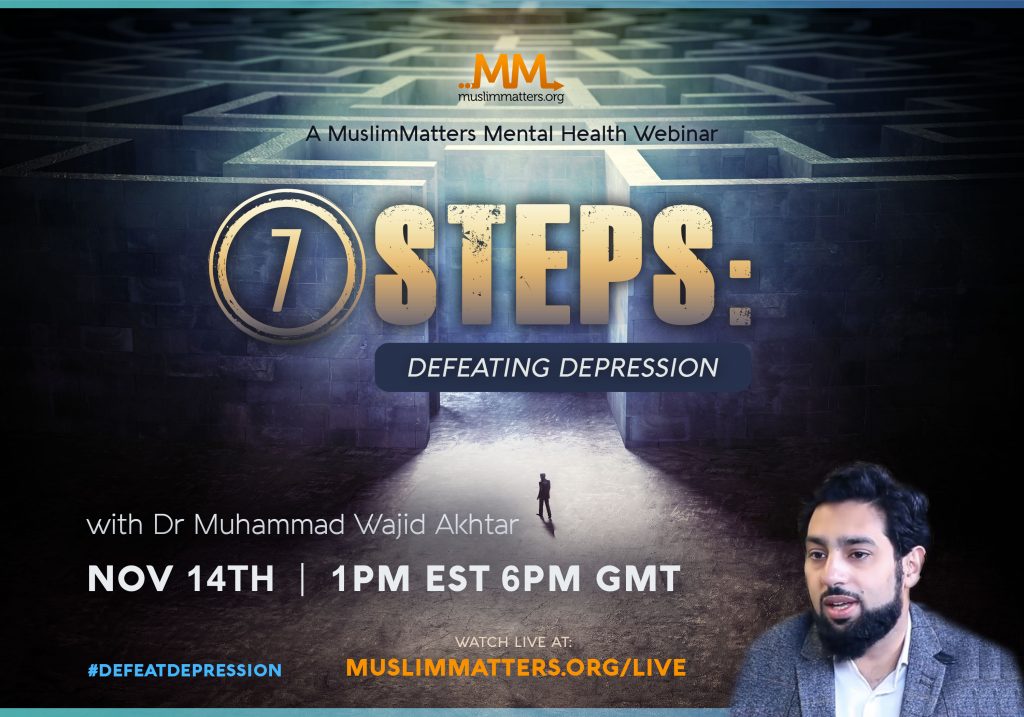 Torn between seeking medical or religious advice to #DefeatDepression ? You don't have to choose.
Dr Muhammad Wajid Akhter is a doctor based in the United Kingdom. He is a medical tutor and a founding member of the Faculty of Medical Leadership & Management.
"In my role as a general practitioner and previously having worked in acute mental health units, I have seen the profound toll that depression can take on individuals and families. This is especially sad because it is a very treatable condition. This free webinar will combine medical and spiritual solutions to help us all begin to #DefeatDepression." Dr Wajid is also the founder of, and current board of advisor member to Charity Week for Orphans and needy children. www.onecharityweek.com
Length: 45 mins
Share Facebook Event page
Post-webinar discussion on the Facebook event page and on Twitter.
Use #defeatdepression.