Meet Drama Mama on Muslimmatters

Assalamu Alaikum!
Welcome to the Drama Mama on Muslimmatters. I'm so happy you're here. Let us get cozy.
My name is Hiba. I'm a 'very nice girl' and most days I look exactly like 'a beautiful princess.' Well, at least that's what my daughter tells me and she must be right because I'm raising her to always tell the truth.
I'm 32 years old. I was born and raised in Jeddah, Saudi Arabia. I've lived there and in Toronto, Karachi and Dubai. My heart belongs in all those places and I consider them all home.
I'm married to a guy I call Hums. He's into books, seafood, politics, and I think, me. He can tell you random trivia. He can do big sums in his head. He knows history like nobody's business because he's got a crazy memory. He's oddly quiet and quite odd. We've been testing each other's patience for nearly ten years now.
My Beta is 7. He's really quirky and has a smile that melts hearts. He was reading by the time he was 2 and doing algebra at age 4. However he still doesn't know how to button his shirt or speak in age appropriate sentences. He throws tantrums like you wouldn't believe but can't throw a ball. He loves blueberries, babies and books. He's different but no one knows quite how. Raising him and writing about his asynchronous development is how I am discovering myself.
Beti, my honest daughter, is 4. She loves pink and glitter and princesses. She adores her older brother and looks like my sister. She is my "verily after hardship comes ease" kid. She's a talker and makes me laugh every single day. Right now nearly every sentence begins with "Oh my goodness" and ends with "Your majesty." Her heart is big. So is her head.
Birdy is 1 years old. We joke that she's our lucky charm because she came as a surprise and was born with a tooth. She looks just like her brother. She is my sunniest baby but also my bravest which means she does terrible mischief every day with a huge smile on her face. This makes yelling at her difficult. (I think she is sloshing around the toilet right now.)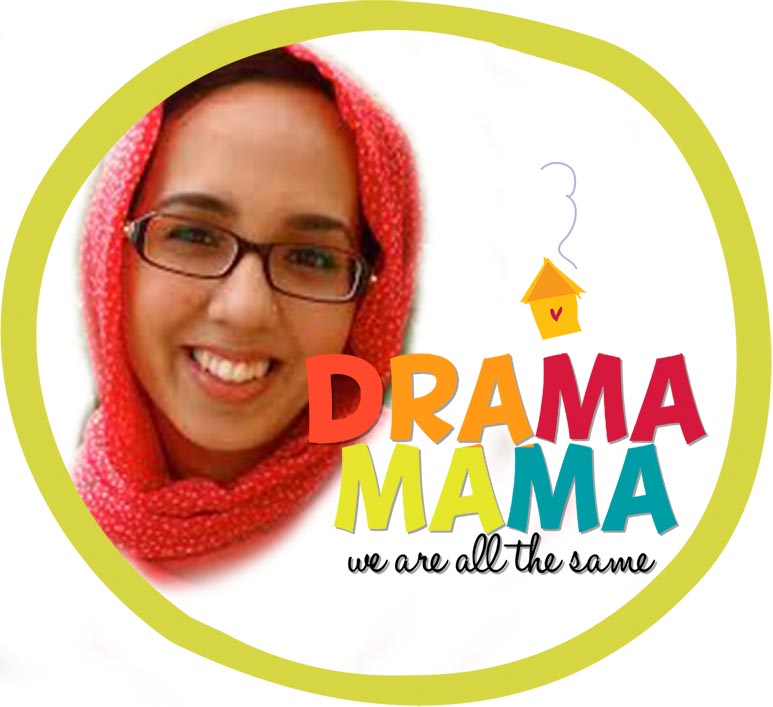 I homeschool my kids because currently, I think spending the entire morning in a classroom is mostly a waste of the childrens' time. I might change my mind tomorrow and put the kids in school but that's okay too. I love changing my mind.
I think the most important questions and answers in life can be found in children's literature. Collecting, reading and talking about kids books gives me a great unadulterated pleasure. My favorite afternoons — of late —have been in a bookstore doing story time with a room full of kids.
I've always loved writing, but come adulthood, I started writing in earnest at a time when I was feeling particularly lost and uncertain. Like many educated, creative women of my generation who suddenly find themselves in a homemaking role, I too found that the life I had envisioned for myself as a younger me was nowhere to be seen. My husband worked long hours. I had two extremely sensitive and needy young children, one of whom had specialists raising their eyebrows a little. We were bone broke. I have fibromyalgia and my body hurt all the time. My more worldly dreams were lost in the busyness of getting through the daily grind. I was confused and disenchanted. I was angry and frustrated. I yelled at my kids. I fought with my husband. I dreamt of running away. I was a perfect example of someone hiding from their truth.
Today, I still yell at my kids and fight with my husband and dream of running away.
Almost everything is still the same as it was three years ago. The only thing that's changed is my finally understanding the nature of life. That there are seasons. That when something might be disliked by me it could be beloved by Allah. That a bad day does not a bad life make. Today, I love my life active, honest and HARD every day (hard being the operative word).
And I write, daily, diligently, defiantly because I am trying to practice creativity, gratitude, kindness and most importantly, courage. Because I don't know much but I do know something about feeling adrift. About feeling like your faith and your purpose has been misplaced somewhere, like the children's socks. And feeling perpetually like you are somewhere in life and wanting to be somewhere else. And with all of those feelings, I know that surviving and thriving through them, reconciling and triumphing over them, all of it demands two things:
Creativity and courage.
Creativity asks us to build, brick by brick, the life of our dreams. It asks us to look with rose colored spectacles and see the poetry of life where others only see its prose. It asks us to use our hearts and souls and imagination and faith and all that is good and noble in us to get through when we feel we cannot. It helps us aspire towards virtue and a higher purpose than we had previously considered for ourselves.
Courage asks us to be kind to our husbands/wives even when we feel like poking them with something sharp. Courage asks us to be grateful for our kids even when we're thinking of dropping them off at the nearest adoption agency. It asks us to look for the gold in our lives amidst the ruins of it. It asks us to sail our ship however we know how with the faith that Allah will see us to shore. Courage says there's nowhere to run and the faster we learn how to show up in our lives the better we can make them. It asks us to face our lives and our destinies head on.
My writing is how I create and how I show up. I show up brave and afraid, and I tell my truth. I write about my joys and my challenges, my flourishing or faltering faith, my parenting and my parents, my husband and my health and my hopes. Sometimes people read my truths and think "Yeah, me too." Then they tell me their stories and I say "Yeah! Me too!" That's how we know that We Are All The Same and that we are not alone.
If you want to practice being brave, kind and grateful…if you want to feel less lonely…if you want to read my story and see your story in it…if you just want to know whether my kids are going to end up in therapy or not…stick around.
I hope that my writing here will help you in some big or little way and I know for sure that your reading will definitely help me.
It can be really confusing, this strange wondrous life, and it's nice to have company while figuring it out.
x
DM
Follow Drama Mama on Facebook