11 Things You Didn't Know About The Biggest Muslim Youth Project in The West
As an organization that began with a few students in London in 2003, Charity Week has now started to spread and grow. Each year, we move one step close to uniting more Muslim students upon their Islamic values and in the service of humanity. This year, we welcome back Canada for a second year in a row and Qatar for the first time ever.
Along with our partner, Islamic Relief, we've come a long way, but there's still so much more to do. Here are 11 facts that may just inspire you about what has become the largest Muslim youth project in the West.
1 – $4.5 Million – the amount raised since we first began.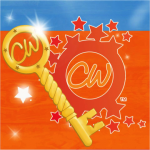 2- 6 – the age of our youngest ever volunteer. She raised $63 on her own!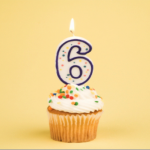 3 – 130+ – the number of volunteers making up regional and national teams in 2014. These guys get the ajar for every penny collected throughout the world insha'Allah!
4 – 31 – the number of projects that we have funded so far! With YOUR help, we can unite more people, move forward and fund so many more.
5- 70,000 – the number of children that have directly benefited through Charity Week- all thanks to the wonderful volunteers who unite to make Charity Week happen!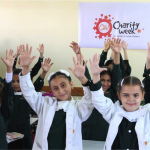 6- YOU – the person who gets to decide where the money YOU raised is spent. That's right, everyone who takes part in Charity Week at any level gets a say in where nearly $1 Million is spent.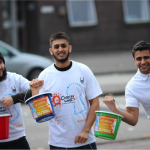 7 – $1.5 – the amount raised every SECOND during Charity Week 2013! By the time you reach this part of the article, we would have raised almost $50 for orphans and needy children across the world.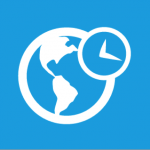 8 – Yarmouk – In the nightmare that is Syria today, there is one place that could arguably be considered as the most tragic of all. Yarmouk is a refugee camp of Palestinians in the heart of Damascus and the people there have been slowly starved to death along with atrocities too many to describe. The only relief organisation allowed in was the UN. Charity Week was able to part fund the efforts of the UN in Yarmouk thereby being one of the only Islamic projects in the world to get aid to them. Through the barakah of unity and having a dedicated team working on securing the best projects along with our colleagues in Islamic Relief – Allah opened up ways for us to help the Ummah and our brothers and sisters in humanity.
9 – 140+ – the number of institutions taking part across the world- with scouts groups and communities helping too!
10- 100% – the percentage of Charity Week country directors that were sisters. This year, sisters Aisha, Mariam, Zeenat and Sultana led the Canada, UK, Northern Ireland and Qatari Charity Week teams respectively.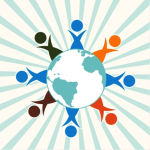 11 – 300 – the average number of days a Charity Week team takes to prepare for one week of fun, fundraising and (most importantly of all) unity. There are very few projects that are planned this far in advance every year.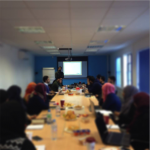 This is the result of hundreds of volunteers across the world working together for the better part of a year. Long nights in front of the laptop, typing up minutes from regular skype meetings, checking up on institutions via whatsapp messages and emails- this constant communication and dedication pays off once Charity Week comes into action. Just imagine, people from Toronto to Doha are wearing the same T-shirt, using the same buckets, raising money for the same cause at the same time. We are united just in our efforts and sense of purpose, but in our belief that uniting the Muslim youth upon Islam can unlock a better world for the Ummah and the world than we have at present.
If you too want to make a change, to play your part, to encourage activism in a world that is filled with misunderstandings about who the Muslim youth are, what we stand for and what we believe in – then email us at info@onecharityweek.com. It may just be the most important email you ever send in your life.