Ready, Set, Go! Food & Nutrition for a Healthy Ramadan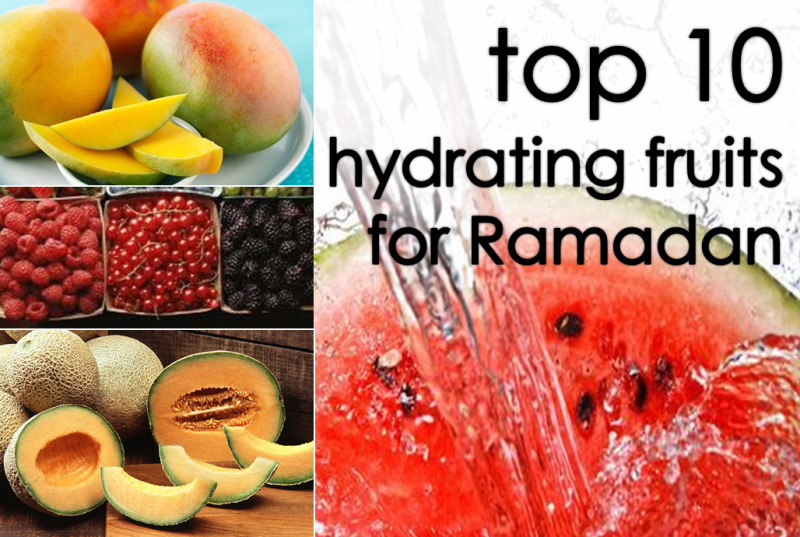 By Karimah Bint Dawoud- Muslim Chaplain & Clinical Nutritionist
Welcome Ramadan
Alḥamdulillāh, all praise is due to Allah the Creator of the heaven and earth and everything in between. As the month of Ramadan is moving backwards through the solar calendar once again, Ramaḍān begins in the heat of summer with long days and short nights in some places of the world. And next year, inshā'Allāh, God willing, the days are going to be even longer. It's the perfect time to take our deen, our Islamic lifestyle, to another level that includes nutrition.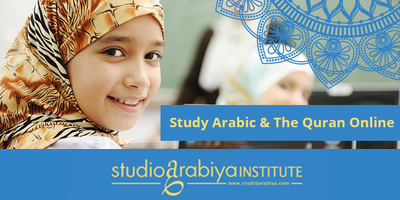 Farewell to Fried Foods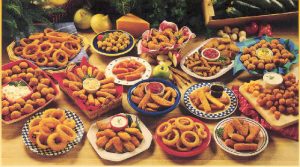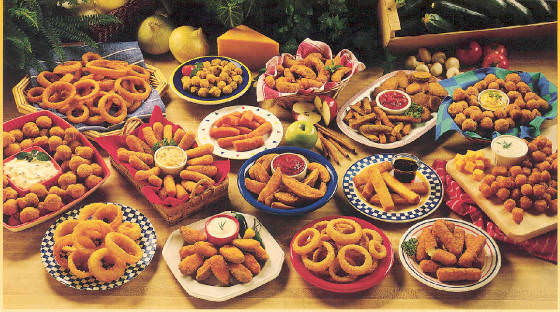 It's time to say good-bye to junk foods, toxins, and bad habits. Fried foods are essentially junk food in comparison to an Islamic "halal and tayyib" diet. Food studies reveal that fried foods damage your body and brain in many ways. They clog arteries and lead to strokes, Alzheimer's disease, inflamed joints, heart attacks, aneurysms, and elevated blood pressure. This is no surprise when most corn oil and rape seed oil (canola) is genetically modified, contains pesticides, and more toxic than soy oil. For more information on these oils see,  "So, You Think Canola Oil is Healthy?"
Purify the Body, Illuminate the Soul
Islam is a complete religion for the mind, body, and soul. We have been gifted with an amazing body, Alḥamdulillāh, praise God. Narrated `Abdullah bin `Amr bin Al-As:
Allah's Apostle said, "O `Abdullah! Have I not been formed that you fast all the day and stand in prayer all night?"

I said, "Yes, O Allah's Apostle!"

He said, "Do not do that! Observe the fast sometimes and also leave them (the fast) at other times; stand up for the prayer at night and also sleep at night. Your body has a right over you, your eyes have a right over you and your wife has a right over you." (Sahih Al-Bukhari)
It is clear from the above hadith, that our body has rights over us. The body needs the right fuel to run at optimum performance. This means eating food that provides long, slow release of energy as well as vital vitamins and minerals.
Sacred Foods in a Six Hour Window
All the foods mentioned in the Quran and Sunnah are beneficial for our health. They are "halal and tayyib" meaning they are lawful AND pure. They are whole meal, quality foods that complement the body.
They are fresh foods, full of sun-fired vitality. However, the wrong combinations of healthy foods can be unhealthy. There is a difference of opinion about "Food Combining theory" between qualified nutritionists, vegan raw foodies whose business often depends on them justifying mixing certain fruits, nuts, and vegetables, and scientists who are usually paid by Big Pharma and the processed food industry.
Islamically, we are allowed to eat meat. Meat is part of the food combining equation. With a little skill and know-how we can eat from all the food groups. This year we are going to try something that seems radical. This is going to take a real shift for some of us. I know many Muslims eat through the night until Fajr, that's not new, however  I am going to introduce good nutrition and food combining into this 6 hour window in which we can eat. This 6 hour, healthy banquet is a long meal. Starting with fluid and more fluid, soups, starters, and salad and then the main course at suhur. What, no dessert? No dessert! Let's save that for Eid, inshā'Allāh.
Breaking Fast: Dates and Water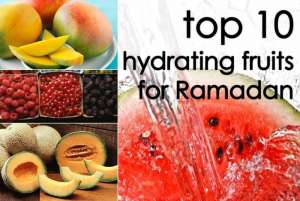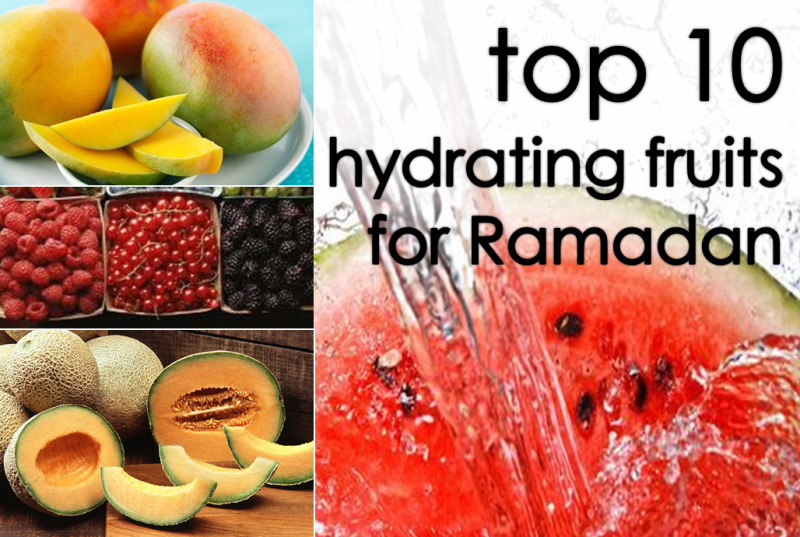 First and most important is hydration. Hydration is going to be the key factor in this year's Ramaḍān nutrition. We are going to have to monitor, regulate, and force ourselves to drink water. It is essential during this 6 hour window that we drink at least 2 liters or 3 ½  pints of water. It can be broken down like this:
Iftar: 500 ml water and dates. Personally, I will be adding a spoon of honey to my iftar water, not only for the energy but also for the healing, anti-bacterial, and anti-fungal properties, as well as much more.
Every hour after that 300 ml or 10 oz of water including at suḥūr.
There is a wisdom to why we eat dates. They are sun-fired packages of high energy multivitamins and minerals. If you don't already, train yourself to love them, they are a superfood.
Caffeinated drinks such as tea or coffee so not count towards this fluid intake, as these will deplete your body of essential vitamins and minerals like magnesium, and also dehydrate you. If you must drink these, then have an additional mug of water and make sure you take a vegan multi-vitamin and mineral supplement.
Maghrib with a Side of Fruits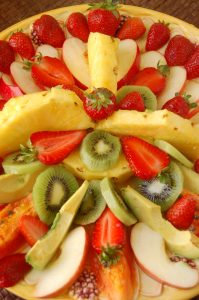 Fruits are so special they will be in paradise. The Holy Quran mentions fruits as a generic term فاكهة  fourteen times.
1. And for them there is fruit, and for them there is what they ask for. [36:57]

2. Therein they will recline; therein they will call for fruit in abundance and drinks. [38:51]

3. Therein for you will be fruit in plenty, of which you will eat (as you desire). [43:73].
Bananas, dates, grapes, figs, and pomegranate are individually mentioned in other chapters.
Fruits are sun-fired foods that have a high water content as well as essential vitamins and minerals.
Eat some sort of fruit salad, fruit juice, or smoothie after breaking fast with water and dates. If time is not on your side, buy pressed fruit juice with bits, not smooth and not concentrate. If you are making it at home, smoothies are better than juices because they contain soluble and insoluble fibers. Fiber is good to combat constipation, encouraging elimination of toxins. It's good for the digestive and circulatory systems of the body.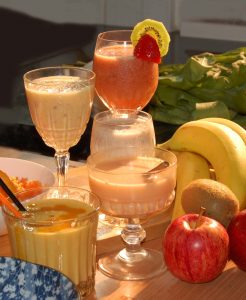 Fruits digest more quickly than vegetables, opening the digestive canal and providing energy, vitamins, and minerals to the organs. To combat your thirst at iftar, have a watermelon smoothie, agua fresca, with honey and lemon, then have another type of fruit smoothie. Melons are the quickest of fruits to digest, taking only 20 minutes. Watermelon can be blended or juiced, including the skin and seeds, which contain the important minerals magnesium, manganese, phosphorus, Zinc, Iron, potassium and copper. All essential!
Keep the smoothies just fruits, no nuts, no dairy, no veggies, then pray Maghrib. This will give your digestive tract time to open up, absorb these essential sugars, vitamins, and minerals and give you energy for the rest of the evening Insha'Allah.
Veggie-Licious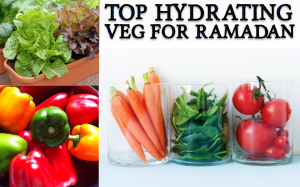 Remember to drink more water while you are preparing this next part of the meal.
Herbage is mentioned a few times in the Quran. Herbage can mean "the succulent part of herbaceous vegetation," 1 All edible plants are considered to be herbage.2
Seest thou not that Allah sends down water from the clouds, then makes it go down into the earth in springs, then brings forth therewith herbage of various hues; then it withers so that thou seest it turn yellow, then He makes it chaff? Surely there is a reminder in this for men of understanding. (39:21)
After Maghrib eat something vegetarian, healthy, and tasty. Have high fiber salads with an amazing dressing or soup. Raw vegetables also have high water, mineral, and vitamin content. This is where you can also eat your starchy carbs. We can have vegetable curry and rice, whole meal pasta with zucchini and tomato sauce, rice flour pancakes (substitute soaked flax seeds for egg to bind), or Mediterranean rice salad with scrumptious asparagus and artichokes. Check out some vegan recipes. There is so much choice BUT no protein at this point. Look at this list of amazing veggies from Allah's Bounty Store:
Starches and Oils
This is where you get to eat your starchy carbs; black, brown, or red rice, whole-meal bread, whole-meal barley, oats, and pasta. White flour, white sugar, and white rice are all refined, processed foods and should be avoided for optimum nutrition.
The Prophet Muhammad

never ate white flour even though it was available.
Narrated Abu Hazim: I asked Sahl bin Sad, "Did Allah's Apostle ever eat white flour?" Sahl said, "Allah's Apostle never saw white flour since Allah sent him as an Apostle till He took him unto Him." I asked, "Did the people have (use) sieves during the lifetime of Allah's Apostle?" Sahl said, "Allah's Apostle never saw (used) a sieve since Allah sent him as an Apostle until He took him unto Him," I said, "How could you eat barley unsifted?" he said, "We used to grind it and then blow off its husk, and after the husk flew away, we used to prepare the dough (bake) and eat it."  (Sahih Bukhari and Tirmidhi)
This is the best time for your healthy oils.  Olive oil is sacred oil, once again mentioned in the Quran. Use olive oil for cooking or salad dressings. Healthy oils are essential for good mental health, helping the brain make the right connections, joint mobility, and lubrication of internal mucous membranes. Everything internal, even the cell walls, need oil.
It should be about 11 pm by the time you finish this meal, time for 'Ishā' and  Tarāwīḥ prayers. Keep drinking water, maybe with a little honey, during breaks in Tarāwīḥ.
If you are going to sleep a few hours, please drink water beforehand. Allow the previous food consumption at least 2-3 hours to digest before eating again, but still drink water.
Suḥūr: Protein Time
This meal needs to be animal protein and vegetables, but not starchy carbs like rice, pasta, or bread for optimum nutrition.
Tests show for the same caloric value, protein gives the most sustained energy. Meat takes 16 hours to digest. Animal protein is best at this time. In accordance with the Quran and Sunnah it is best if the meat is halal and free range, free from growth hormones and antibiotics.
Animal protein contains a special iron called heme iron which is 15% more absorbent than non-heme (plant) iron. Heme iron actually helps the absorption of non-heme iron; therefore, it is a good idea to combine foods from the plant and animal kingdoms for the best balance and benefit.3 Iron is essential for the blood and for transportation of oxygen around the body.
Suggested meals are vegetable omelet and salad, Thai fish veggie soup, kofta in sauce and cooked spinach, grilled chicken and garlic beans, mince lamb and okra salad or lamb tagine with loads of cooked veg. These can be prepared earlier. I know it's really tempting to eat starchy carbs like bread or rice with these meals, it's a habit, a tradition, and it's a pattern we need to break. Starchy carbs need an alkaline stomach environment to enable the enzyme "amylase" to work.  The gastric enzyme "pepsin" is used to break down proteins; it cannot do so in an alkaline environment. The conflicting chemicals needed to breakdown these different food groups are disabled by the presence of the other, causing fermentation of the foods in the digestive tracts.4 The knock on effect of this is bloating, heart burn, indigestion, and wind. Worst of all, the optimum absorption of all the nutrients from the consumed food is inferior.
Please use this food combining chart, this illustrates food group combinations for optimum nutrition and digestion. Optimum nutrition means optimum 'ibādah. And remember, "He who fails to plan, plans to fail."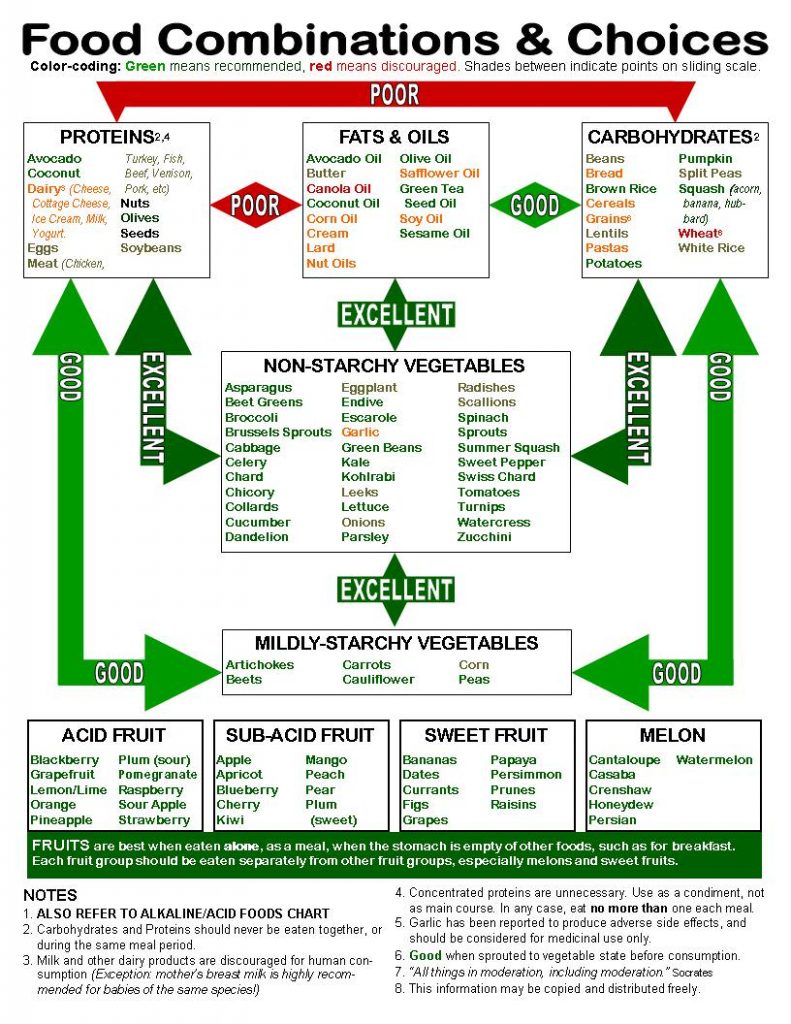 May Allah make this Ramaḍān easy for us and a benefit to us all in this life and in Jannah, Ameen.
Karimah's Blog
www.karimahscuisina.wordpress.com
Further reading:
http://www.cleanse-yourself-lose-weight.com/digestion-time.html
http://www.rawfoodexplained.com/digestive-physiology-and-food-combining/protein-starch-combinations.html
http://www.puristat.com/bloating/digesting-proteins-and-starches.aspx
[divider]
[1] http://www.oxforddictionaries.com/definition/english/herbage
[2] http://www.faculty.ucr.edu
[3] http://www.islamawareness.net/Nature/existence.html
[4] http://www.naturalnews.com/025651_food_protein_foods.html
How To Be Positive In Hard Times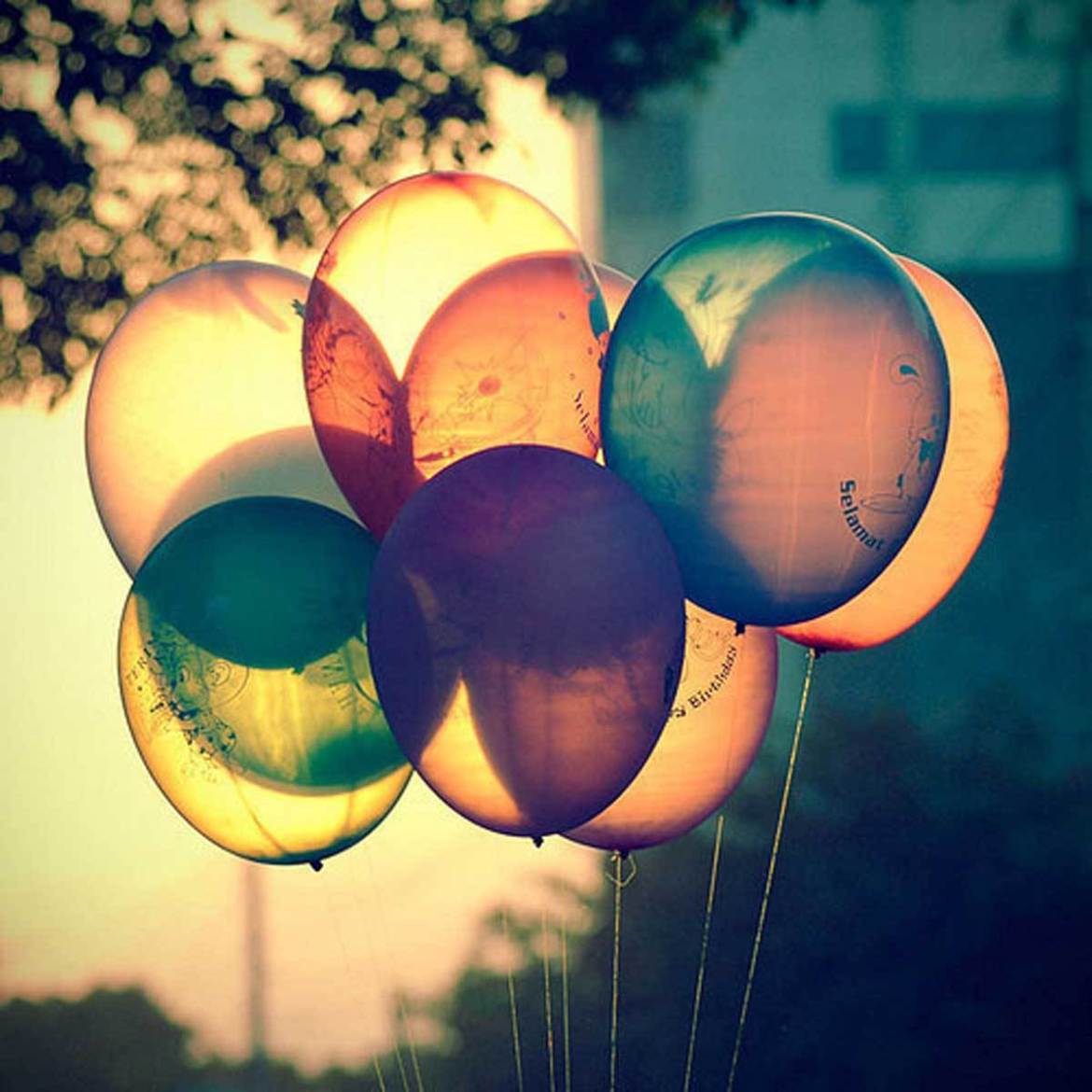 We all know that we should be grateful. And we definitely know that we should be certain that whatever happens is good for us as believers. However, when we are tested -as we inevitably are-, many of us crumble. Why is that? Why are we not able to 'pass' these tests, so to speak? Many of us after a tragedy become hapless, sad, depressed, angry, or bitter.
The essence lies in knowledge that is beneficial, and the best form of knowledge is that which an individual can apply to their day-to-day life on their own. Here are a few tips to increase your patience in hard times. Like building muscle at the gym, it takes time to exercise this habit, but becomes easier over time: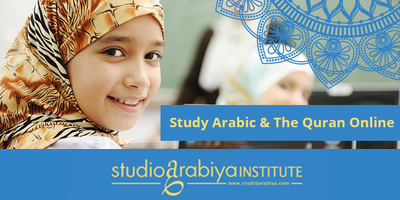 Manage Stress: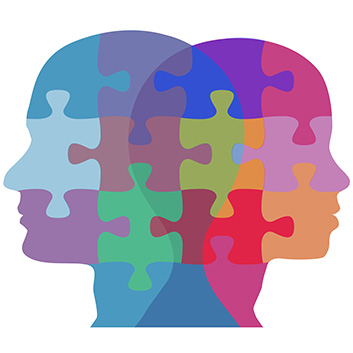 Unfortunately, stressful events are abundant in our lives. People under stress can find themselves falling into thinking errors. These thinking errors include -but are not limited to-: black and white thinking, mind-reading, self-criticism, negative filtering and catastrophizing. Together this can affect how we perceive reality. Next time you are tempted to make a catastrophe out of a situation, stop and ask your self two questions:
Is this really a big deal in the larger scheme of things?
Are there any positives in this situation?
Have a Realistic Perspective of Qadr:
Although it is part of our creed to believe in divine destiny, personal responsibility is still of importance and we cannot simply resign ourselves to fate; especially if we have some sort of influence over a situation.
Allah

says in the Quran:
لَهُ مُعَقِّبَاتٌ مِّن بَيْنِ يَدَيْهِ وَمِنْ خَلْفِهِ يَحْفَظُونَهُ مِنْ أَمْرِ اللَّهِ ۗ إِنَّ اللَّهَ لَا يُغَيِّرُ مَا بِقَوْمٍ حَتَّىٰ يُغَيِّرُوا مَا بِأَنفُسِهِمْ ۗ وَإِذَا أَرَادَ اللَّهُ بِقَوْمٍ سُوءًا فَلَا مَرَدَّ لَهُ ۚ وَمَا لَهُم مِّن دُونِهِ مِن وَالٍ 
For each one are successive [angels] before and behind him who protect him by the decree of Allah. Indeed, Allah will not change the condition of a people until they change what is in themselves. And when Allah intends for a people ill, there is no repelling it. And there is not for them besides Him any patron. [Surah Ar-Ra'd;11]
This puts the responsibility on us to change ourselves. Notice the word, themselves. We are not responsible for events beyond our control. These events include the behavior of our spouses, the affinity of our children to the religion, the love in the hearts of people, the weather, the gender of our child (or how many we have), or even the amount of money we will earn in a lifetime -to name a few. Often we become stuck and focus on our conditions, rather than focusing on our own behavior.
Nourish Positive Thinking: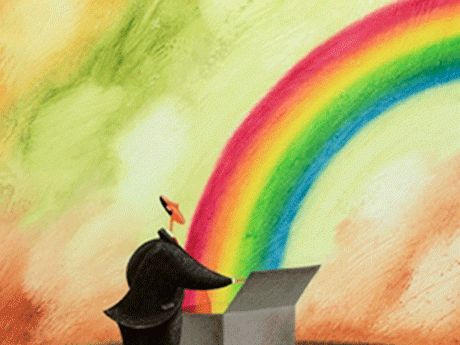 In order to be able to have a wise and calculated response to life's events, we must learn to interpret these events in a way that assign positive meaning to all. Allah

is after all, how we perceive Him to be. Shaytan interferes with this process through waswaas (interjecting thoughts that are based on negativity and falsehood). His goal is for the Muslim to despair in Allah's

mercy. The goal is not to be happy all the time; this is unrealistic. The goal is to think well of Allah

as consistently as possible.
Create a list of what you are grateful to Allah for daily.
Remind yourself everyday of the positive aspects of situations when your mind falls to default negative thinking. Self-criticism will will only encourage you to take full responsibility for negative life events and become depressed, or at the opposite end take no responsibility whatsoever; either mind-set does not help us improve our self.
Remind yourself as well as others of the benefits of Positivity:
 On an individual level, once we begin to think positive about ourselves and our life, we become optimistic. This positivity will then also effect our perception of others. We become more forgiving, over-looking, and patient with others when we can see the positives in any situation.
Increased rizk and feelings of well-being
Reduced likelihood of reacting in a negative way to life's events; increased patience.
Increased likelihood of finding good opportunities in work, relationships and lifestyle.
Higher energy levels and motivation to take on acts of khayr and benefit.
Practice self-care as a daily routine:
Our bodies have rights on us. Our souls have rights on us. Our family has rights on us. Allah

has rights on us. Often, when there is an imbalance in one area, our whole being can sense it. This creates anger and resentment towards those around us and life in general.
Take care of your body, feed it well and in moderation and exercise in a way that makes you feel relaxed.
Pray your prayers, read the Quran, maintain the rights Allah and your own soul have on you.
Take care of your tongue by avoiding back-biting and complaining.
Take regular showers, comb your hair, brush your teeth, and wear clean clothes; even if you are at home.
Take care of your mind by doing dhikr as much as possible and letting go consciously of ruminating on situations.
Do not over-rely on your emotions:
Our emotions are a product of our thoughts. Our thoughts can be affected by slight changes in the environment such as the weather, or even whether or not we have eaten or slept well.
كُتِبَ عَلَيْكُمُ الْقِتَالُ وَهُوَ كُرْهٌ لَّكُمْ ۖ وَعَسَىٰ أَن تَكْرَهُوا شَيْئًا وَهُوَ خَيْرٌ لَّكُمْ ۖ وَعَسَىٰ أَن تُحِبُّوا شَيْئًا وَهُوَ شَرٌّ لَّكُمْ ۗ وَاللَّهُ يَعْلَمُ وَأَنتُمْ لَا تَعْلَمُونَ 
"And it may be that you dislike a thing which is good for you and that you like a thing which is bad for you. Allah knows but you do not know." [Surah Al-Baqarah;216]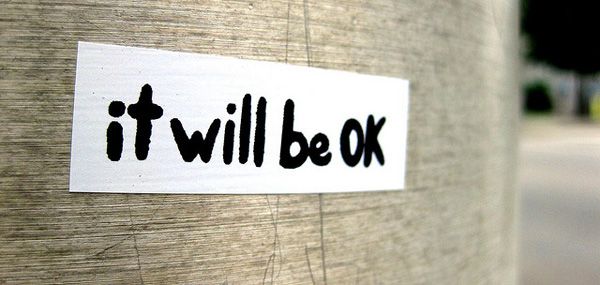 Ultimately, our perception can be manipulated by our thoughts, shaytan, and other factors. Allah

is not limited in His perceptions due to stress, emotions, or circumstances and moods. Therefore, we should be humble to defer our judgements to Allah's

ever-lasting judgement. Far from naval gazing, the more we are aware of our internal perceptions, emotions, and motives, the more able we are to practice Islam in its full essence. Our forefathers understood this deeply, and would regularly engage in self-assessment which gives you a sense of understanding and control of your own thoughts, emotions and actions.
Mindful or Mind-full? Going From AutoPilot to Aware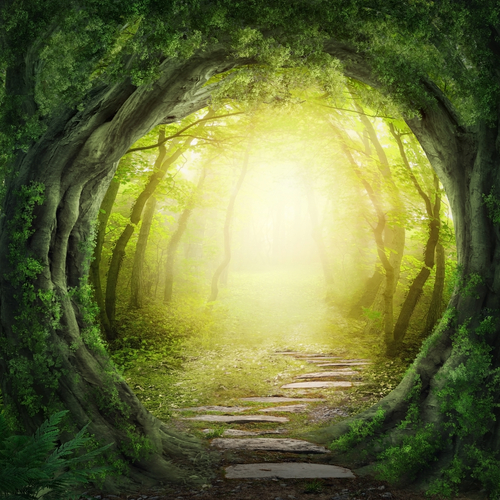 Modeling Mindfulness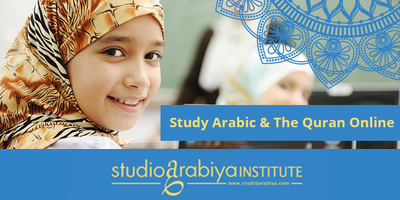 "Remember that God knows what is in your souls, so be mindful of Him."
[Sūrat al-Baqarah 2:235]
Mindful or Mind-full?
Ever felt frustrated when you were trying to talk to your spouse, your children, your students, or your youth group and they would just not pay attention? This is a prime example of being on autopilot and getting carried away without actually being aware of what is most important in the present moment.
A recent Harvard study shows that our minds are not present in the moment and wander about 47% of the time1. In a world of technology and continuous sensory overload, the lines between work and home, friends and family, necessity vs. purpose, world-centric vs. Allah-centric have become blurred. We are either living in the past or ruminating about the future, and in the process, we are forgetting to live, enjoy, cherish, and make the most of our present moments.
For parents, teachers, youth leaders, and anyone in the beautiful role of guiding, teaching, coaching, or mentoring others, we can make a huge difference by modeling Mindfulness ourselves. But where do we start? The answer is to go from autopilot to becoming aware.
Autopilot to Aware
Being on autopilot is when you are distracted in the present moment, where your mind is wandering into the past or the future, and you are less aware of yourself, surroundings, or others. Autopilot can actually be pretty helpful for your regular habits. Waking up, brushing your teeth, getting ready for your day, going to school or work – many of the things we do habitually every day can be done more seamlessly without having to think, and that is a good thing. But there are times when you have to learn to turn off your autopilot to become aware. But how?
Here is a Mindfulness tool that can be done in just a minute or two for you to become more aware.
Step 1: Breath as a Tool. Say Bismillah. Focus on your breath. See where you experience the breath – the breathing in and breathing out of your body. Is your breath stemming from your nostrils, your chest, or your stomach? Just bring your attention to your breath and relax and stay with it there for a few moments.
Step 2: Body as a Tool. Relax your body. We carry so many emotions in our bodies2. Our stress from the past or anticipation for the future sometimes finds its way into our necks, other times in our chest muscles or our backs. Pay attention to what emotions and sensations do you feel, and try to relax all parts of your body.
Step 3: Intention as a Tool. As you have centered your thoughts to the present moment through your breath and your body, ask yourself: "What is most important now? In this present moment?"
Just simply being aware makes us more mindful parents, teachers, youth and professionals – being aware makes us more Mindful of Allah SWT. Mindfulness is the ability to be aware of your mind and body and bring your attention to the present moment.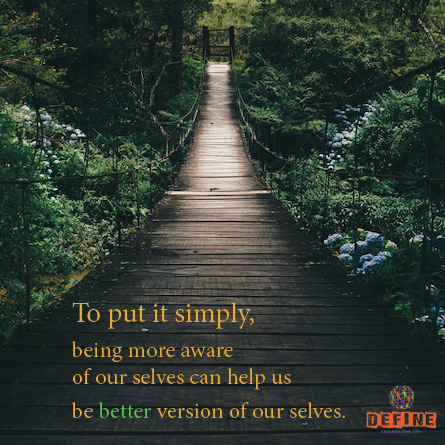 Real Life in the Present Moment
You are an on-the-go parent: It has been a long day and you have to pick up the kids from school, but work is still pending. You're picking up the kids from school, feeding them, and then shuffling everyone to their afterschool activities, be it Qur'an, softball, soccer, swimming, or the million other things that kids seem to have these days. You squeeze pending work in between drop-offs and pick-ups, and you function by living from one task to the next.
The Autopilot Impact: You're getting a lot done, but are so engrossed in quickly moving your children along from one thing to another that you are unable to really cherish your time together.
The Mindfulness Suggestion: You can try to go from autopilot to awareness by focusing on your breath, paying attention to your emotions, and relaxing your body. As you do so, ask yourself: "What is most important now?" Make the intention to slow down, listen to the children more mindfully, and cherish and enjoy your time together.
You are a busy teacher: Last night you had to take all the grading home and spent two hours poring over students' work. This morning, you woke up early to pick up some classroom supplies after dropping off your own kids to school. You've already had two cups of coffee and are trying to think through everything you have to do today. You like the idea of Mindfulness, living life in the present moment, and enjoying every day to its fullest, but your mind is not free to even enjoy the beautiful morning sunrise as you drive to school.
The Autopilot Impact: You want to listen and pay attention to every child's needs, and enjoy the rewards of their growth, but you can't. What's more, you judge yourself for just trying to get through your activities for the day. You wish you could connect with your students better.
The Mindfulness Suggestion: Whenever you are stressed with an unpleasant parent or student interaction, think about breathing, relaxing your body, and asking what you need to focus on now. Try to do one thing at a time, and relax into what you're doing.
You are an overstretched youth director: You are a role model. You have this major weekend event you are planning with the youth. Your budget is still pending from the board, you have to call all these people, have to get the graphics and remind everyone about the event, you have to visit all these masjids and MSAs to announce and remind people about the weekend.
This weekend's theme is Living a Life of Purpose and you are super passionate about it. However, the whole week you have had a hard time remembering to even pray one Salah with focus. Instead, your mind has been preoccupied with all the endless planning for this weekend. You love what you do but you wonder how to also be mindful in your everyday worship while you are always prepping and planning engaging activities for the youth.
The Autopilot Impact: You enjoy shaping the youth but you are losing steam. You are always planning the next program and unable to focus on your own personal and spiritual development. It is difficult for you to pray even one salah without thinking about all the events and activities planned for that week.
The Mindfulness Suggestion: Get serious about taking some time for yourself. Know that becoming more mindful about your own prayers and self-development will also make you a better role model. Take a minute or two before every Salah to practice the simple, 3-Step Mindfulness Tool. You say Bismillah and breathe, focus your mind, and then relax your body. Empty your mind from everything else – what has past and what's to come – and ask "What's most important now?" to develop better focus in your Salah.
In Conclusion: Practice Simple but Solid Steps towards becoming more Mindful Muslims
Mindfulness is to open a window to let the Divine light in.
[Imam Al Ghazali]
Mindfulness gives us the ability to be aware. We can use Mindfulness tools to remember Allah

, refocus, renew our intentions, and engage with the present moment in a more effective and enjoyable way. Mindfulness also invites awareness of our potential negligence in being our best selves with both Allah

and His creation. To put it simply, being more aware of our selves can help us be better versions of our selves.
Mindfulness is both an art and a science, with brain and behavioral science research validating the importance of Mindfulness in improving our health, managing our stress, navigating our emotions, and positively impacting our lives3. In today's modern and distracted world, let us treasure every tool that helps us center our attention on what matters the most.
Bradt, Steve (2010). Wandering mind not a happy mind. Harvard Gazette. https://news.harvard.edu/gazette/story/2010/11/wandering-mind-not-a-happy-mind/
Lauri Nummenmaa, Enrico Glerean, Riitta Hari, Jari K. Hietanen (2013). Bodily maps of emotions. National Academy of Sciences. https://www.pnas.org/content/early/2013/12/26/1321664111
"What are the benefits of mindfulness," American Psychological Association: http://www.apa.org/monitor/2012/07-08/ce-corner.aspx
To learn more about how to become mindful take the Define Course on Mindfulness and Emotional Intelligence.
The Unexpected Blessings of Being Alone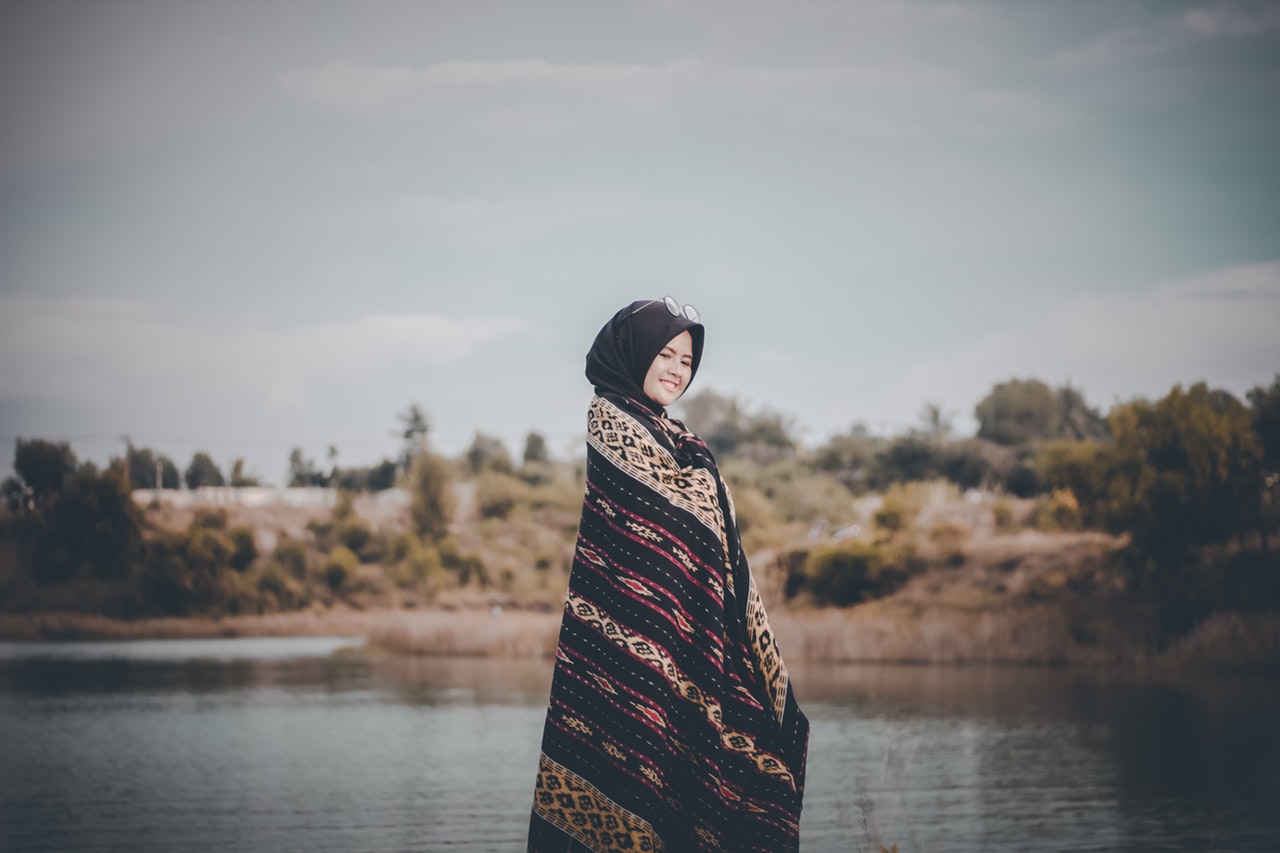 My seven-year old son sat on the ground, digging a hole. Around him, other children ran, cried, and laughed at the playground.
"He's such a strange kid," my oldest daughter remarked. "Who goes to the playground and digs holes in the ground?"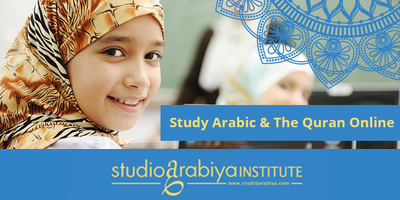 In an instant, scenes of my ten-year-old self flashed through my mind. In them I ducked, hiding from invisible enemies in a forest of tapioca plants. Flattening my back against the spindly trunks, I flicked my wrist, sending a paper shuriken flying towards my pursuers. I was in my own world, alone.
It feels as if I have always been alone. I was the only child from one set of parents. I was alone when they divorced. I was alone when one stepmother left and another came in. I was alone with my diary, tears, and books whenever I needed to escape from the negative realities of my childhood.
Today, I am a lone niqab-wearing Malay in the mish-mash of a predominantly Desi and Arab Muslim community. My aloneness has only been compounded by the choices I've made that have gone against social norms- like niqab and the decision to marry young and have two babies during my junior and senior years of undergrad.
When I decided to homeschool my children, I was no longer fazed by any naysayers. I had gotten so used to being alone that it became almost second nature to me. My cultural, religious, and parenting choices no longer hung on the approval of social norms.
Believe it Or Not, We Are All Alone
In all of this, I realize that I am not alone in being alone. We all are alone, even in an ocean of people. No matter who you are, or how many people are around you, you are alone in that you are answerable to the choices you make.
The people around you may suggest or pressure you into specific choices, but you alone make the ultimate choice and bear the ultimate consequence of what those choices are. Everything from what you wear, who you trust, and how you plan your wedding is a result of your own choice. We are alone in society, and in the sight of Allah

as well.
The aloneness is obvious when we do acts of worship that are individual, such as fasting, giving zakah, and praying. But we're also alone in Hajj, even when surrounded by a million other Muslims. We are alone in that we have to consciously make the choice and intention to worship. We are alone in making sure we do Hajj in its true spirit.
We alone are accountable to Allah, and on the Day of Judgment, no one will carry the burden of sin of another.
مَّنِ اهْتَدَىٰ فَإِنَّمَا يَهْتَدِي لِنَفْسِهِ ۖ وَمَن ضَلَّ فَإِنَّمَا يَضِلُّ عَلَيْهَا ۚ وَلَا تَزِرُ وَازِرَةٌ وِزْرَ أُخْرَىٰ ۗ وَمَا كُنَّا مُعَذِّبِينَ حَتَّىٰ نَبْعَثَ رَسُولًا
"Whoever accepts guidance does so for his own good; whoever strays does so at his own peril. No soul will bear another's burden, nor do We punish until We have sent a messenger." Surah Al Israa 17:15
On the day you stand before Allah you won't have anyone by your side. On that day it will be every man for himself, no matter how close you were in the previous life. It will just be you and Allah.
Even Shaytaan will leave you to the consequences of your decisions.
وَقَالَ الشَّيْطَانُ لَمَّا قُضِيَ الْأَمْرُ إِنَّ اللَّهَ وَعَدَكُمْ وَعْدَ الْحَقِّ وَوَعَدتُّكُمْ فَأَخْلَفْتُكُمْ ۖ وَمَا كَانَ لِيَ عَلَيْكُم مِّن سُلْطَانٍ إِلَّا أَن دَعَوْتُكُمْ فَاسْتَجَبْتُمْ لِي ۖ فَلَا تَلُومُونِي وَلُومُوا أَنفُسَكُم ۖ مَّا أَنَا بِمُصْرِخِكُمْ وَمَا أَنتُم بِمُصْرِخِيَّ ۖ إِنِّي كَفَرْتُ بِمَا أَشْرَكْتُمُونِ مِن قَبْلُ ۗ إِنَّ الظَّالِمِينَ لَهُمْ عَذَابٌ أَلِيمٌ
"When everything has been decided, Satan will say, 'God gave you a true promise. I too made promises but they were false ones: I had no power over you except to call you, and you responded to my call, so do not blame me; blame yourselves. I cannot help you, nor can you help me. I reject the way you associated me with God before.' A bitter torment awaits such wrongdoers" Surah Ibrahim 14:22
But, Isn't Being Alone Bad?
The connotation that comes with the word 'alone' relegates it to something negative. You're a loser if you sit in the cafeteria alone. Parents worry when they have a shy and reserved child. Teachers tend to overlook the quiet ones, and some even complain that they can't assess the students if they don't speak up.
It is little wonder that the concept of being alone has a negative connotation. Being alone is not the human default, for Adam

was alone, yet Allah created Hawwa

as a companion for him. According to some scholars, the word Insaan which is translated as human or mankind or man comes from the root letters that means 'to want company'. We're naturally inclined to want company.
You might think, "What about the social aspects of Islam? Being alone is like being a hermit!" That's true, but in Islam, there is a balance between solitary and communal acts of worship. For example, some prayers are done communally like Friday, Eid, and funeral prayers. However, extra prayers like tahajjud, istikharah, and nawaafil are best done individually.
There is a place and time for being alone, and a time for being with others. Islam teaches us this balance, and with that, it teaches us that being alone is also praiseworthy, and shouldn't be viewed as something negative. There is virtue in alone-ness just as there is virtue in being with others.
Being Alone Has Its Own Perks
It is through being alone that we can be astute observers and connect the outside world to our inner selves. It is also through allowing aloneness to be part of our daily regimen that we can step back, introspect and develop a strong sense of self-based on a direct relationship with Allah.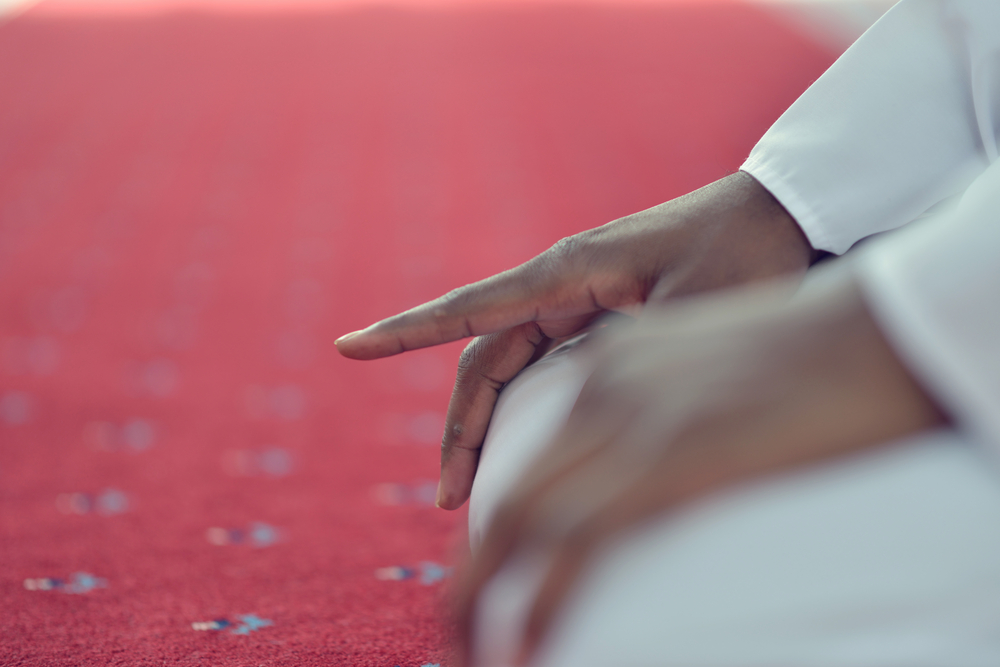 Taking the time to reflect on worship and the words of Allah gives us the opportunity to meaningfully think about it. It is essential that a person gets used to being alone with their thoughts in order to experience this enriching intellectual, emotional and spiritual experience. The goal is to use our thoughts as the fuel to gain closeness to Allah through reflection and self-introspection.
Training ourselves to embrace being alone can also train us to be honest with ourselves, discover who we truly are, and work towards improving ourselves for Allah's sake. Sitting with ourselves and honestly scrutinizing the self in order to see strengths, weaknesses, and areas for improvement is essential for character development. And character development is essential to reach the level of Ihsaan.
When we look into who we want to be, we are bound to make some decisions that might raise eyebrows and wag tongues. Being okay with being alone makes this somewhat easier. We should not be afraid to stand out and be the only one wearing praying or wearing hijab, knowing that it is something Allah will be pleased with. We should not be afraid to stand up for what we believe in even if it makes us unpopular. Getting used to being alone can give us the confidence to make these decisions.
Being alone can strengthen us internally, but not without pain. Emory University neuroscientist Gregory Berns found that people who dissent from group wisdom show heightened activation in the amygdala, a small organ in the brain associated with the sting of social rejection. Berns calls this the "pain of independence."
All our prophets experienced this 'pain of independence' in their mission. Instances of different prophets being rejected by their own people are generously scattered in the Quran for us to read and reflect upon. One lesson we can extract from these is that being alone takes courage, faith, conviction, and confidence.
We Come Alone, Leave Alone, Meet Allah Alone
The circumstances that left me alone in the different stages of my life were not random. I always wanted an older brother or someone else to be there to rescue me from the solitude. But the solitude came with a blessing. Being alone gave me the time and space in which to wonder, think, and eventually understand myself and the people around me. I learned reflection as a skill and independent decision-making as s strength. I don't mind being alone in my niqab, my Islam, or my choices. I've had plenty of practice after all.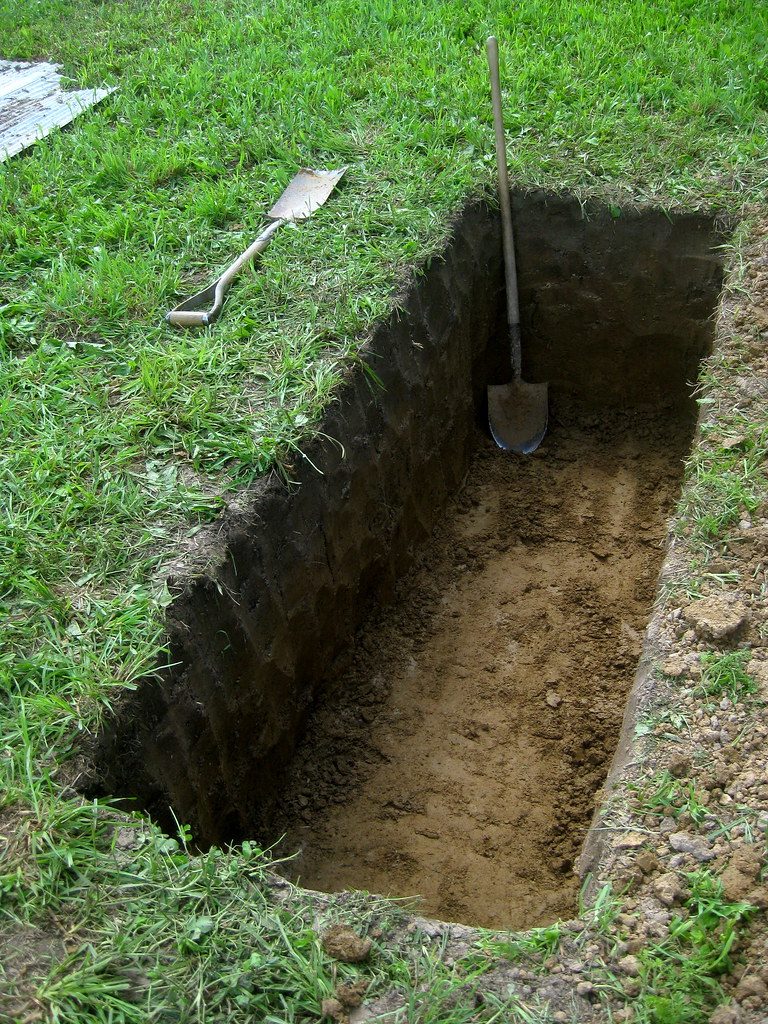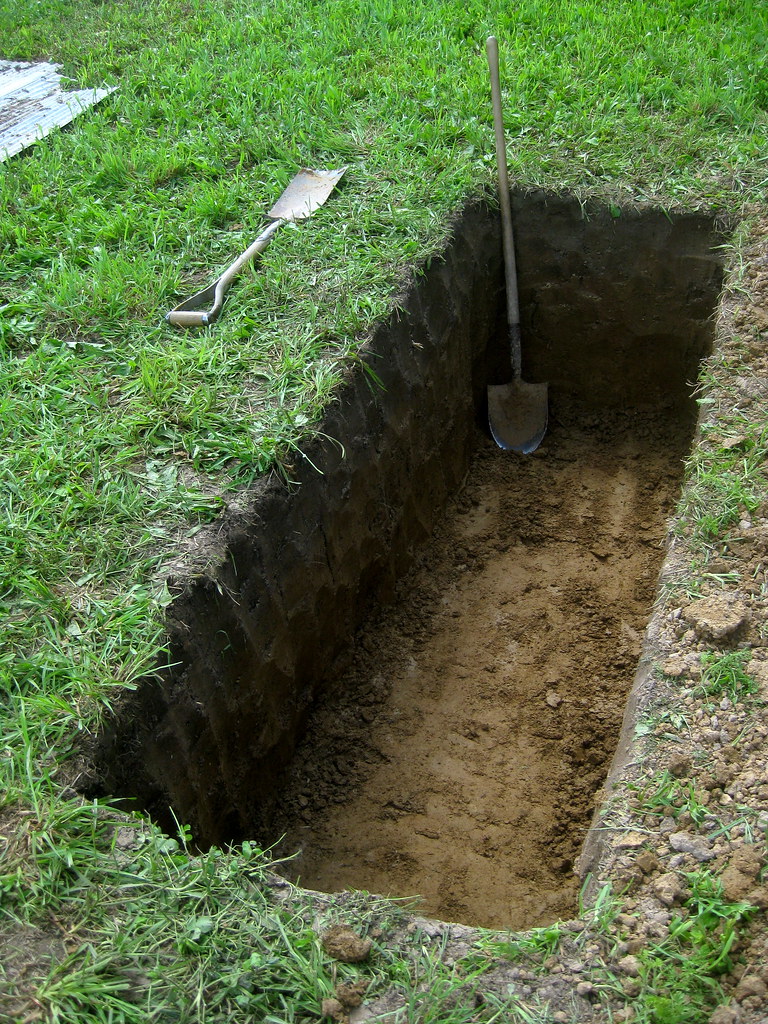 You are born alone and you took your first breath alone. You will die alone, even if you are surrounded by your loved ones. When you are lowered into the grave, you will be alone. Accepting this can help you make use of your moments of solitude rather than fear them. Having the courage to be alone builds confidence, strengthens conviction, and propels us to do what is right and pleasing to Allah regardless of human approval.