"Dad, I'm Not Going to Medical School" – Real Talk with our Parents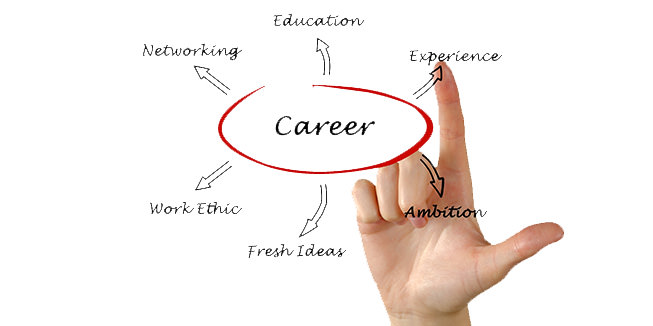 The Story
It had been a few days since Salman thought about telling his parents. He had received a full scholarship from Columbia University to study journalism, a subject he was insanely passionate about and which had already given him a jump start in a career. He was the editor-in-chief of his high school newspaper, wrote numerous editorials for the town paper, and had a published online magazine. Though he knew he could be extremely successful as a journalist, Salman's parents were very set on sending their son off to medical school.  The problem was that Salman had absolutely no interest in pursuing a career in medicine.
In that vein, he brought the Columbia acceptance letter to his parents and told them what he really wanted to do. Without flinching, his mother reminded him about how the community saw their family, what their relatives' expectations were, and how, as his parents, they knew better than Salman what was good for his future. Even though his education would be free with Columbia, his parents wanted him to take out student loans to pursue a medical career – yet another huge reason Salman shied away from medicine.  They added that he was free to pursue any career he wanted after becoming a radiologist. A short debate led to an argument, and Salman's mother finally said that if he pursued the journalism path, she would never speak to him again. Standing at the crossroads of a major life decision, Salman went into his room bewildered and lost as to what would come next.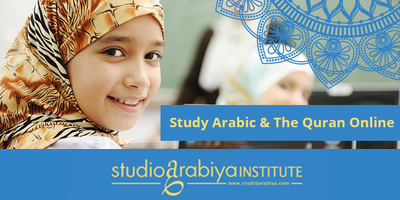 Trampled Ambitions
"Say: Everyone works according to their niche, and your Lord knows best who is on the right path." (17:84)
The above situation is a fictitious representation of very real events that many of us have experienced or know of others who have. We are all created with various pursuits, abilities, and talents. Failure to understand that leads to a failure of understanding our existence. In the verse above, Allah clearly highlights that every soul is unique in what it offers the ummah in its expertise and service. All humans cannot be medical doctors, lawyers, and engineers. Parents must understand this. This can also lead to a better understanding of what type of people could be suitable for each other in marriage (a topic for another time).
When speaking with young Muslims who are beginning their lives in college or the workforce, and have the opportunity to explore different careers, many have expressed how their dreams are crushed when their parents limit their career paths. The hypocrisy is that many of our elders came to this country for one common reason: opportunity. When that same spirit of choice is not extended to their offspring, an unfair double standard is created within the community.
At the same time, many youth experience a heavy load of insults and criticism for pursuing careers that don't come with a high-salary or fall within their parents' recommendations. I am sure we all know someone that can relate to Salman. The constant belittlement of one's aspirations or choices by their parents leads to feelings of insecurity, worthlessness, lack of self-confidence, and at times even depression. When a child is emotionally invested in their parents, of course their disappointments will only further that child's sadness. Now let us talk about the reality of parental relations, as Salman may end up throwing out his career while being "guilt-tripped."
Relationships are a 2-Way Street
"Whoever does not show mercy to our young and revere our elders is not of us."Tirmidhi, Book 27, Hadith 2046
Notice in the above hadith how the Prophet

teaches the ummah that respect towards elders and mercy towards the young is a two-way street. It is a reciprocal equation to act upon. Any and all relationships in life require both parties to put forth an effort for them to succeed. The parent/child relationship is one of those as well. Though my goal is not to detail those rights one by one, it is an important point to remember while reading the rest of this post. Growing up within the Muslim community, many youth are told over and over again that parents are to be adhered to unconditionally, since all of their choices are meant to be good for the child. Although initially it is easy to dictate such rules to a child since they have not reached an age where they can reason, many parents find themselves in a bind as the child gets older. Emotional blackmail of religious texts starts to become a norm in some families, to the extent that the child's life choices of marriage, career, college, what car to buy, etc. are all held at ransom. Just as our deen lays down certain rights to be shown to our parents, it does the same for children.
The Reality of 17:23 – Birr al-Waalidayn

"Your Lord has decreed that you worship none but Him and to exercise excellence with your parents. If one or both of them reach old age in your life, then do not say so much as "uff" to them nor repel them. Rather, speak to them with nobility." (17:23)
Islam takes the concept of respecting one's parents very seriously. The Qur'an discusses the worship of Allah and showing respect to one's parents as dual concepts which directly intertwine in the religion.
Traditionally, when a parent wants to remind a child about the rights they have over them, Ayah 23 of Surah 17 is referenced. Every child has probably heard: "be good to your parents." Though that is correct, it is important to look at what comes after: "when one or both of them reach a senile age."
Think about this, it is not as common for an 18-year-old to have parents who have reached a senile age. The reality is that this ayah is not intended for a teenager or child in their early 20s necessarily. Parents usually reach old age when the child is more established in his or her life, with a job, family of their own, and a house. So the reality is that the same parents who are trying to advise their young, need to change the audience of this ayah to themselves, if their own parents are still alive. The audience is not unestablished youth; rather it is established men and women whose parents are reaching old age.
When Faith Hurts: Do Good Deeds = Good Life?
Loving Allah and trusting the Wisdom and Purpose in everything He throws your way- even if it hurts. It is a time to learn.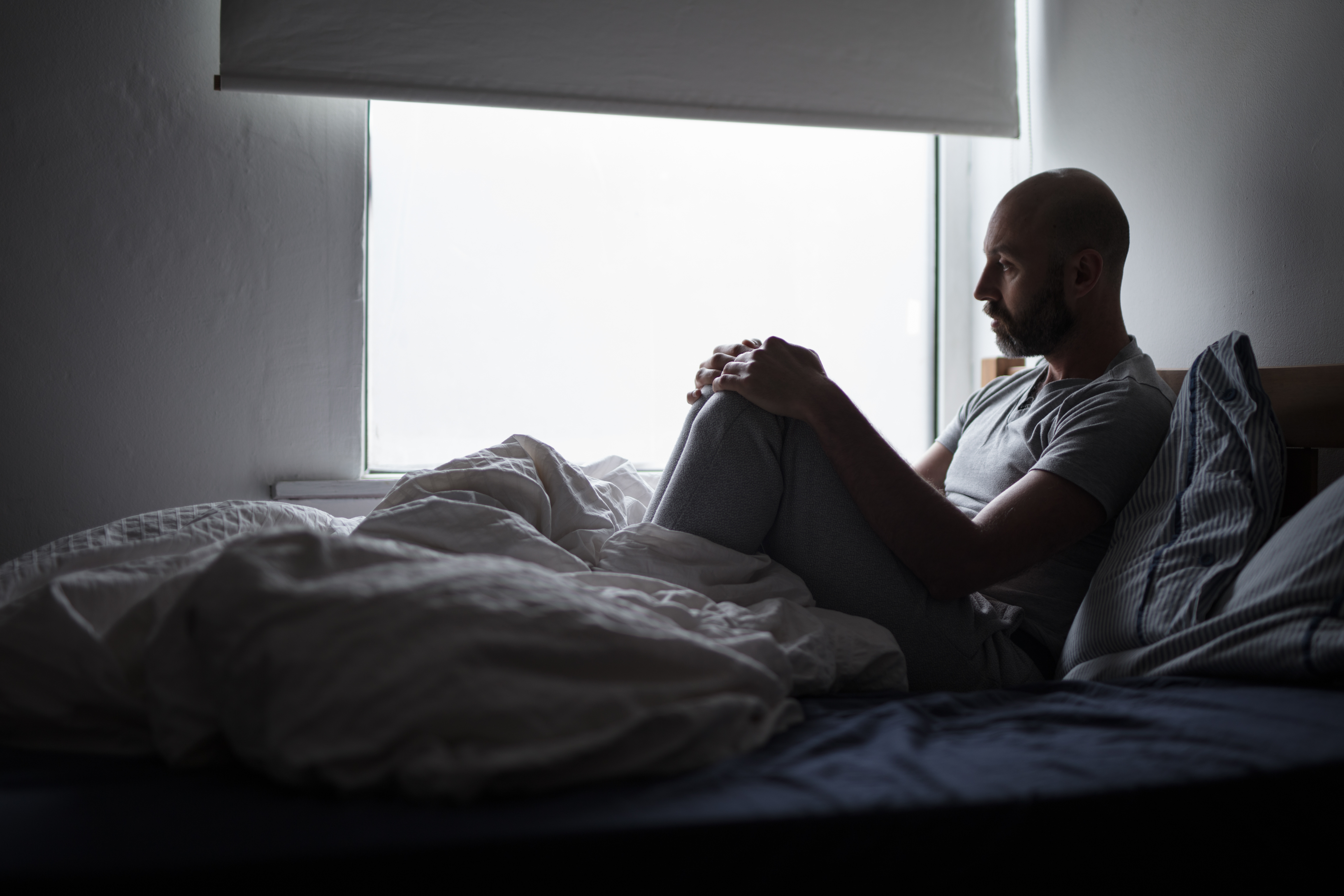 The Messenger of Allah

said that the faith in our hearts wears out the way our clothes wear out. Deterioration, maintenance, and renewal are part of the cycle.  That's life with all that hurts. That's normal.
But what happens when that's life, but life is not your normal? What happens when it feels like life isn't normal, hasn't been normal, and won't be normal for a foreseeably long time?  For some of us, refreshing faith becomes secondary to just keeping it.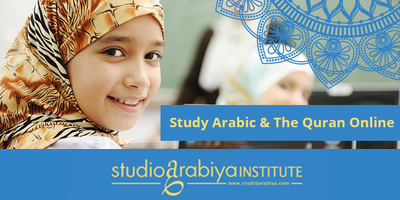 It's easier to say Alhamdulillah when you are happy. It's harder when you're not. That's human nature though. There's nothing wrong with that, but there is something wrong with what we teach about faith that can leave us unprepared for when Allah tests it. I believe that our discussions about faith tend to be overly simplistic. They revolve around a few basic concepts, and are more or less summed up with:
Faith = Happiness
Righteousness = Ease
Prayer = Problem Solved
Good Deeds Equals Good Life?
Basically, the TLDR is Good Deeds = The Good Life. None of these statements are technically untrue. The sweetness of faith is a joy that is beyond any other gratitude, for any other thing in this world. Righteousness in the sight of Allah will put you on the path to the good life in the afterlife. Making dua can be the solution to your problems. But when we say these things to people who have true faith but not happiness, or righteous behavior yet distressing hardship, we're kind of implying that that either Islam is broken (because their prayers seem unanswered), or they are broken (because their prayers are undeserving of answers.) And neither of those is true either.
Allow me to elaborate. I think it's safe to say that there is not a single parent who has not begged Allah to make their sick or disabled child well again. Yet, our Ummah still has sick and disabled children. Through history, people have begged Allah for a loved one's life, and then buried them – so is prayer not equal to problem solved?
Many righteous people stand up, and are then ostracized for their faith. Many people speak truth in the face of a tyrant only to be punished for it. Many of us live with complete conviction, with unshakeable belief in the existence and wisdom and mercy of Allah, and still find ourselves unhappy and afraid of what He has willed for us.
Are We Broken?
No, but our spiritual education is. In order to fix it, we have to be upfront with each other. We have to admit that we can be happy with Allah and still find ourselves devastated by the tests He puts before us, because faith is not a protection from struggle.
Has anyone ever said this to you? Have you ever said this to anyone else?
No one ever told me. It was hard for me to learn that lesson on my own, when I pleaded with Allah to make my son's autism go away, and it didn't. Everyone told me –Make dua! The prayer of a mother for her child is special! Allah will never turn you down!
It was hard trying to make sense of what seemed like conflicting messages- that Allah knows best, but a mother's prayer is always answered. It was even harder facing people who tried to reassure me of that, even when it obviously wasn't working.
"Just make dua! Allah will respond!"
I'm sure people mean well. But it's hard not to be offended. Either they assume I have never bothered to pray for my son, or they imply that there must be good reason why Allah's not granting to my prayers. What they don't consider is that allowing my test to persist – even if I don't want it to- is also a valid response from Allah.
I have been told to think back in my life, and try to determine what sin caused my child's disability, as if the only reason why Allah wouldn't give me what I asked for was because I was so bad I didn't deserve it. As if good deeds equaled the good life, and if my life wasn't good, it's because I hadn't been good either.
Bad Things Happen to Good People
You can assume whatever you like about my character, but bad things do happen to good people, even when they pray. You can try your hardest and still fall short. You can pray your whole life for something that will never come to you. And strength of faith in that circumstance doesn't mean living in a state of unfulfilled hope, it means accepting the wisdom in the test that Allah has decreed for you.
That's a bit uncomfortable, isn't it.  When we talk about prayer and hope, we prefer to talk about Zakariyyah

– who begged Allah for a child and was gifted with one long after anyone thought it even possible. But we also need to talk about Abu Talib.
The Prophet Muhammad

was raised by his uncle Abu Talib, and in his mission to preach Islam he was protected by Abu Talib.  But Abu Talib died without accepting Islam, was there something wrong with the Prophet, that Allah did not give him what he asked for? Was he not good enough? Did he not pray hard enough? Astaghfirullah, no. So if Prophets of God can ask for things and still not get them, why are we assuming otherwise for ourselves?
Making a Bargain with Allah
If we can understand that faith is not a contract for which we trade prayers for services, then maybe we can cope better when fate cannot be bargained with. Maybe it won't have to hurt so bad – on spiritual level – when Allah withholds what we ask for, even when we asked for the "right" things in the right way and at all the right times.
Life is not simple. Faith is not simple. The will of Allah is not simple, no matter how much we want it to be, and when oversimplify it, we create a Muslim version of Prosperity Gospel without meaning to.
If you've never heard of it, prosperity gospel is a religious belief among some Christians that health and wealth and success are the will of God, and therefore faith, good deeds and charity increase one's wellbeing. Have faith, and God will reward you in this life and the next. That's nice. But it's too simple. Because the belief that Good Deeds = The Good Life doesn't explain how Ibraheem

's father tried to have him burnt alive.
Yusuf

's brothers left him for dead in the bottom of a well. He grew up a slave and spent years in prison for a crime he did not commit. Aasiya

– the wife of the Pharoah – one of the four best women in the history of womankind – died from her husband's torture.
Good people are not guaranteed good lives. Islam is what we need, not a system of practices that we use to fulfill our needs.
When we limit our understanding of faith to a simplistic, almost contractual relationship with Allah, then we can't even explain the things that Allah Tested His own prophets with.
Nor can we understand, or even begin to cope with- what He Tests the rest of us with either. We have to be real in our talk about faith, because otherwise we set each other up for unrealistic expectations and lack of preparation for when we face hardship. Faith is not protection from hardship. Faith is part of hardship. And hardship is part of faith.
Allah

asks us in the opening of Surah 'Ankabut,
Do people think once they say, "We believe," that they will be left without being put to the test? We certainly tested those before them. And ˹in this way˺ Allah will clearly distinguish between those who are truthful and those who are liars.
Allah says in Surah Baqarah, ayah 155: "And most certainly shall We try you by means of danger, and hunger, and loss of worldly goods, of lives and of the fruits of your labor. But give glad tidings to those who are patient in adversity.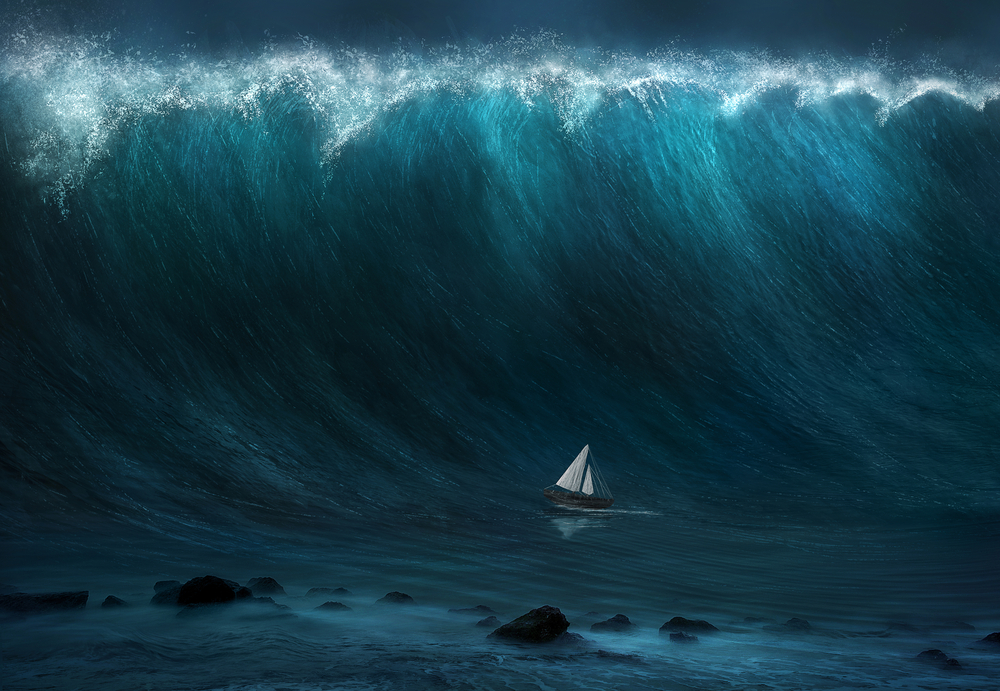 Allah Tests Everyone Differently
Allah tests each of us differently, but in every single case – every single time – a test is an invitation to success. Hardship is the process through which we prove ourselves. Experiencing it– and then drawing closer to Allah through it –is how faith is tested as well as strengthened.
If we can change how we perceive hardship, then we can also change how we perceive each other. On our cultural subconscious, we still see worldly failure as being equivalent to spiritual failure. So when we see people who are homeless, we assume fault. When we see people facing depression or divorce, we assume fault. We even look at refugees and victims and special needs children and we look for fault. Because if it's that bad then it's has to be someone's fault, right?
Fault is how we place blame. Blame is how we know whose mistake it is. But the will of Allah is never a mistake, it's a test.  Instead of faulting each other for what Allah tests us with, we could respect each other for the struggles we all endure. We could see each other with more compassion for our challenges, and less aversion when Allah tests us with dealing each other.
So when you've done things the right way, but the right things aren't happening. Or you've been charitable to others, and they're being evil towards you. Or you've earned only halal, but haram- it's been taken away from you, remember this- your faith is being tested. Allah tests those that He loves. When He raises the difficulty level, Allah is extending a direct invitation for you to climb higher.
So How Do We Succeed When Faced With Failure?
The first thing to do is redefine failure. There is only one true failure in this life, and that is dying on the wrong side of Siraat ul Mustaqeem, because if close your eyes and wake up in Jahannam, no success in this life can compensate for that.
I find that helpful to remember, when I fail to stay fit because I can't exercise without hurting myself, when I fail to fast in Ramadan because it's dangerous for me to do so- when I fail to discover a cure for my family's personal assortment of medical issues through rigorous internet "research," none of that is my failure either. And I can feel a lot of different ways about these situations, but I do not feel guilty- because it's not my fault. And I do not feel bitter, because my test is my honor. Even when I do feel scared.
Being scared in not a failure either. Neither is being unemployed. Being unmarried is not a failure. Being childless is not a failure. Being divorced is not a failure. Nothing unpleasant or miserable or unexpected is a failure. It's all just a test, and seeing it as a test means you have the state of mind to look for the correct answers.
Not even sin is failure, because as long as you are alive, your sin stands as an invitation to forgiveness. The bigger the sin, the greater the blessings of repenting from it.  Everything that goes bad is the opening of the door for good. A major sin can be the first step on a journey that starts with repentance and moves you closer to Allah every day thereafter. Sin only becomes failure when it takes you farther away from Allah, rather than closer to him.
Jahannam is the Only Failure
Addiction is not a failure. Depression is not a failure. Poverty is not a failure. Jahannam is the only failure. Everything else is a gap in expectations.
You assumed you would have something, but it's not written for you. You assumed you'd ask Allah for something and He'd give it to you, but what is that assumption based on again? That good deeds are the guarantee to the good life, and that prayer equals problem solved?
Allah has all the knowledge, Allah has the wisdom, Allah is the best of Planners – how are you assuming that your wishes supersede His will? Even when you put your wishes in the form of a prayer?
They don't. It is absolutely true that Allah may choose to rewrite Qadr itself based on your prayers – but that's still His choice. Allah has always, and will always be in control of this world. And that means your world too. If you still think you're in control, you will find it really, really hard to cope the first time you realize you're not.
When we understand that we don't get to control what happens and what doesn't, we can then release ourselves from the misplaced guilt of things going wrong.  Lots of special needs parents struggle with guilt. I meet them often – and every single parent has asked the question- directly or indirectly-
What did I do for my child to deserve this?
Can you hear the presumption in there? That the parents were good, so why did something bad happen? They were expecting for good deeds to equal the good life.
There's a second presumption in there too, that their life choices were a determining factor of what happened to their child. That is a presumption of control. And as long as you try to hold on to that presumption of control, there is the constant feeling of failure when it just doesn't work the way you think it will.
I am not proposing that we lose hope in Allah and despair of His Mercy. I am in no way insinuating that Allah doesn't hear every prayer, hasn't counted every tear, and isn't intimately aware of your pain and your challenges. Allah hears your prayers, and in His wisdom, sometimes he grants us exactly what we want. In His Wisdom, sometimes he grants us exactly what we need.
Even if we don't see it.
Even if it scares us.
Even if it hurts us – because Allah has promised that He will never, ever break us.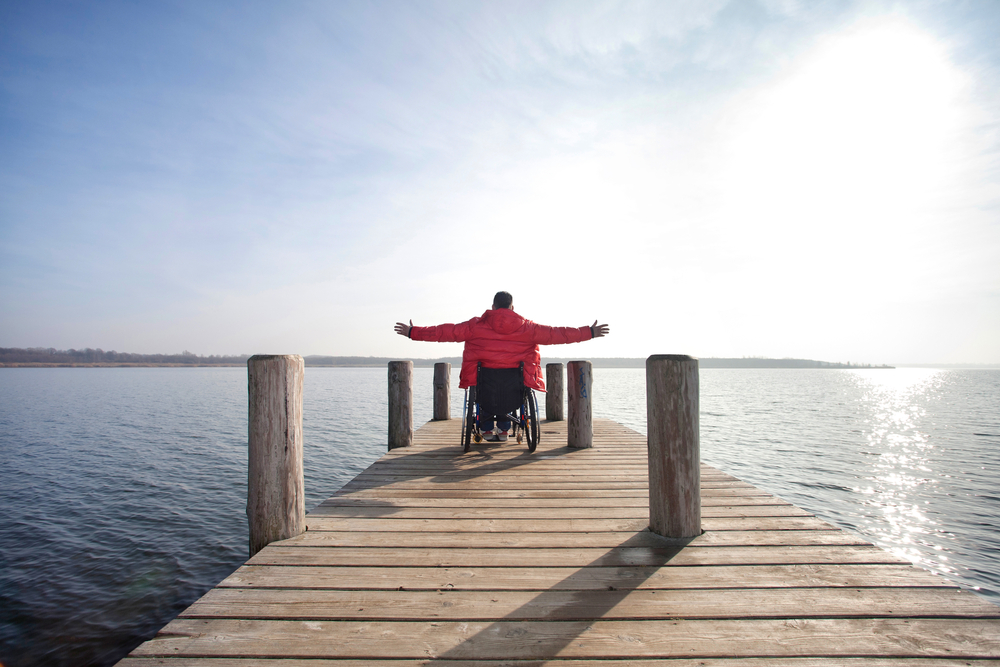 Allah Tests Us in His Mercy
I am proposing that we put trust in the wisdom of Allah, and understand that when He tests us, that is part of his mercy, not a deviation from it. When He grants something to us, that is part of His mercy, and when he withholds something from us, that too is part of His Mercy, even if we don't like it. Even when we ask Him to take it away.
The third thing I would like to propose, is that we correct our understanding of – Fa Inna Ma'Al usri yusraa, Inna Ma'al usri yusra.
So verily, definitely, for sure- with hardship there is ease. Again, Inna – for sure, with hardship there is ease.
I'm sure lots of you have said this to people you loved, or to yourself when you're struggling with something and you're just trying to get through it. But did you mean that this hardship will end, and then things will be good again? Like as soon as things have been hard for a while, Allah will make them easy again?
Would you believe that's not really what that means? Ma'a means with, not after. With this hardship, there is ease. And maybe you're like aww man, but I wanted the ease! I want the hardship to go away and Allah I'm ready for my ease now!
But that hardship, will bring you ease. Allah does not tell us what the ease will be, or when it will be- but He says it's there, so trust Him. Even if you can't see it right away, or in this life –it will become apparent.
I can tell you some of the ease I found with mine.
Learning When It Hurts
When my son was diagnosed with autism, my husband and I had to drop everything. We dropped our plans to save, to travel, and to live the charmed life of neurotypical parents whose only fears are that their children may grow up and NOT become Muslim doctors. We spent our earnings and our savings and our time and our nights and our tears and Alhamdulillah, we learned patience. We learned perspective. We learned compassion.
We really learned what we thought we already knew – about unconditional love and acceptance. We learned to be bigger than our fears, and smaller than our own egos. We learned to give and take help. We learn to accept what wisdom our cultures could offer us, and respectfully decline what did not. We learn to set boundaries and make rules that did justice by our children and our family, regardless of whether they were popular. With hardship comes ease.
When we couldn't afford therapy for my son, my husband and I founded a not for profit organization in the UAE that provided it for my son and dozens of other people's sons and daughters. Three and a half years ago I left that organization to seek better educational opportunities for my son here in the US, but it's still running. The seed that our challenges planted has grown into something beyond us. With our hardship came ease for ourselves and others as well.
When I was diagnosed with Ehlers-Danlos syndrome, my health issues were upgraded from challenging to permanent. I had to rethink how I lived, how I planned, how I dressed, and even – my relationship with Allah. But if I had never been sick, I would never have started writing. When it hurt, I wrote. When I was scared, I wrote. When I was lonely, I wrote. And by and by the grindstone of fear and sickness and frustration sharpened my skills. Where I am today both spiritually and professionally – is actually a direct result of both autism and chronic illness. With hardship comes ease.
I don't like my hardships, but I don't have to. You don't have to either. Being a good Muslim doesn't always mean being a happy Muslim. It just means being Muslim, no matter the circumstances.
That means loving Allah and trusting the Wisdom and Purpose in everything He throws your way – even if not loving everything He throws your way. You may hate your circumstances, and you may not be able to do anything about them, but as long as you trust Allah and use your hardships to come closer to him, you cannot fail, even if this life, you feel as if you never really succeeded.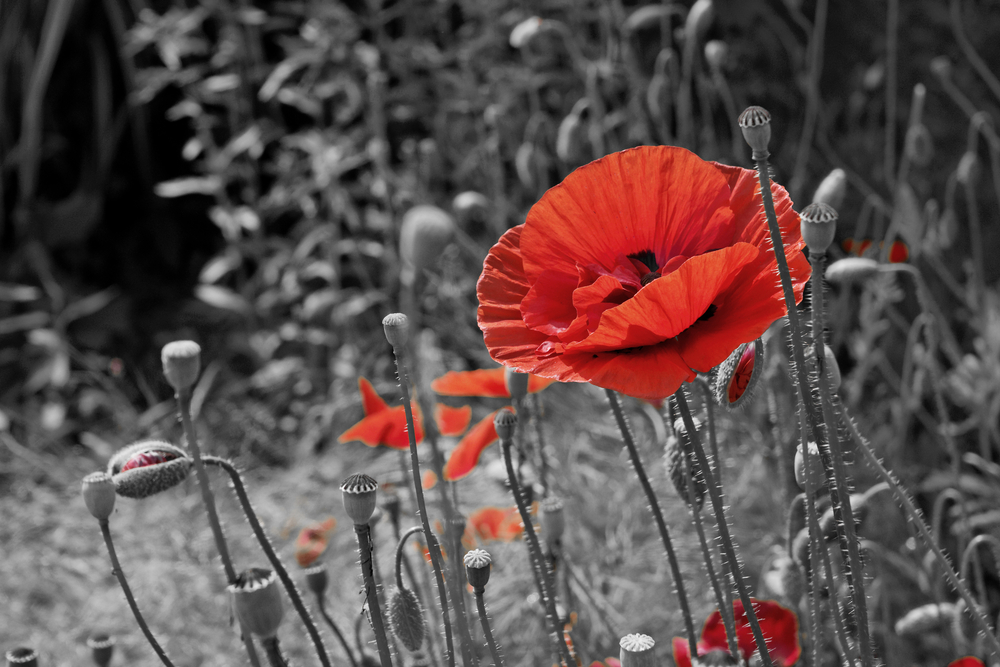 Faith Wears Out In Our hearts, The Way Our Cothes Wear Out on Our Bodies
The hardship that damages and stains us is Allah's invitation to repair, renew, and refresh ourselves. Our test are an invitation, an opportunity, an obstacle – but not a punishment or divine cruelty. And when we know that those tests will come, and some may even stay, then we can be better prepared for it.
Trust Allah when He says that He does not burden any soul with more than it can bear. He told us so in Surah Baqarah Ayah 286. Remember that when you are afraid, and Allah will never cause your fear to destroy you. Take your fear to Allah, and He will strengthen you, and reward you for your bravery.
Remember that when you are in pain. Allah will never cause your pain to destroy you. Take your pain to Him, and He will soothe you and reward you for your patience. Take it all to Allah – the loneliness, the anxiety, the confusion. Do not assume that the only emotions a "good Muslim" takes to Allah are gratitude and happiness and awe. Take them all to Allah, uncertainty, disappointment, anger — and He will bless you in all of those states, and guide you to what is better for you in this life, and the next, even if it's not what you expected.
The struggles in your life are a test, and whether you pass or fail is not determined on whether you conquer them, only on whether you endure them. Expect that they will come, because having faith is not protection from struggle. Faith is protection from being broken by the struggle.
I ask Allah to protect us all from hardship, but protect us in our hardships as well. I ask Allah to grant us peace from His peace, and strength from His strength, to patiently endure and grow through our endurance.
Ameen.
Chronicles of A Muslim Father: It All Began With a Prayer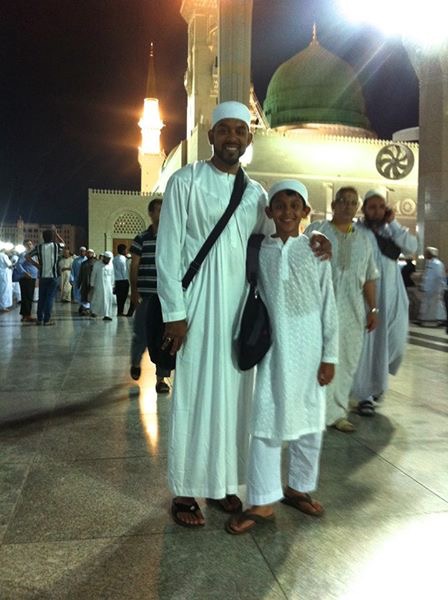 They say it takes a village to raise a child. Family, friends, neighbors, coaches, and teachers are all part of that community and the pillars of that system are the parents. Mothers specifically have and continue to make monumental contributions to this effort. But what about Muslim fathers?
There are thousands of blog posts and hundreds of books on the fundamentals of raising Muslim children in the current climate written by mothers across a diverse array of the spectrum. They have tackled issues that range from Aqiqa's to matrimonials and beyond, but when I needed a fresh perspective on raising Muslim children by someone like me, a Muslim father, I could hardly find any readily available resources.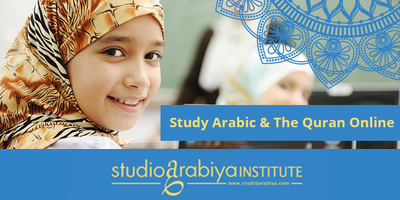 I don't know if this is a cultural deviancy or just men in general, but we leave all the parenting to the mothers and justify skimming over our responsibilities in the name of "breadwinning". Whatever the case may be, I am a person who is constantly looking for guidance so that I, as their father and the head of the household, can make the right moves for my kids morally, academically and socially.
Furthermore, I am convinced that there are thousands, if not millions of Muslim fathers, just like me looking for the same thing that are coming up empty handed just like I did.
It's for this reason, with the help of Allahﷻ that I have endeavored to fill in this much-needed gap and compose this essential series that will be comprised of archives from my own experiences coupled with advice on best practices and pitfalls in raising Muslim children from a father's perspective.  
I hope and pray that my work will be a source of guidance for both mothers and fathers on raising Muslim children, if not at the very least a catalyst for a call-to-action for fathers to assume their respective roles. May Allahﷻ guide all of us to be the best parents for our children and raise our children amongst the righteous to be the coolness of our eyes. 
Jameel Syed  
Hajj 2000- I find myself at the time of Tahujjud standing humbled with all my faults in front of the ancient house of Allahﷻ trying to collect myself under the shade of night, to muster up the courage to address my Lord in efforts to ask…
What makes me think my voice would reach Him amongst a legion of believers who have come to this place with their righteous deeds and all I have to offer Him are years ladened with transgressions? How do I ask? Where do I begin…
Standing at six feet, I began to shrink both in stature and in spirit. Tears began to swell up in my eyes as I stood as still as a statue. I truly felt more insignificant than the idea of the word "below" itself. As natural as rain falling from the sky to the ground, in one action I collapsed into prostration, embracing the ground as if it were life itself. There I remained for what seemed like an eternity— sometimes praising Him, other times asking for His forgiveness as my body shook uncontrollably with tears running a constant flow. I had no concept of my surroundings or that the world existed at all. In that moment in the darkness, I just felt it was me, Him and the appeal that I had to make. I knew that I had no right. It was not my place to ask and that I had come with nothing to offer, but there was no place else to go, nobody else to turn to. I maintained my sajdah for what seemed like an eternity. Eventually, I summoned up my courage and brought the sentiments of my heart to my lips:
"Ya Allahﷻ pair me with a righteous wife who will give me righteous children." 
At that moment, my prayers that were for me were for them. My tears flowed for them, whatever ramblings came from my mouth were for the unborn children that I have never met. If you think about it, it seemed foolish, so absurd, but in my bones, it felt so right. I didn't even have a wife and there I was begging for righteous children. The truth in context was that I wanted something very special from the Treasury of His Majesty and I came to His House to humble myself to get it.
It was on the sound of the Fajr adhan that I finally arose from my prostration. My cheeks and kurta (shirt) wet with tears and all that was left was contemplation. It seemed as if I was transitioning into yet a different train of thought. 
I began to take account of who I am, what I wanted and what I needed to do. I didn't know the first thing about being a husband or father. I didn't want to repeat the same mistakes I made as a son. I wanted my children to have the best in this world and the next but didn't have a clue on how to pave that path. I wanted to endeavor to strive to be at least as good as my own father and put my family first. In all honesty, as these thoughts began flooding my head, I felt totally helpless and totally overwhelmed. 
I knew that I would have to sacrifice, upgrade my character, prioritize to put the pleasure of Allahﷻ at the forefront of my thoughts and actions. This was a huge shift from how I lived my life for the past couple of decades. My time was mine, my money was mine and I impulsively chased my desires. All that had to change!
Change Brings Change
One thing did, however, make sense to me:
I thought to myself that if I laid down the track based upon my style of thinking, it would certainly be disastrous. I needed to consult with scholars and gather as much information as I could to construct a path in accordance with what Allahﷻ has prescribed to give myself a chance at achieving my dream.
This, I concluded, was what was needed to be done in order to ensure a chance of success. I felt resolute to act upon it. At that thought, the Muaddhin began to recite the Iqama and the entire ordeal concluded.
Six months later, I found myself in the living room of Dr. Ahmed Muneeruddin whose lineage goes back directly to AmĪr-ul-Mu'minīn, Umar Al-Farooq (May Allahﷻ be pleased with him). I was witness to one of the most profound events of my lifetime. My father (the late) Dr. Abdus-Salam Syed recited Khutbah Al-Haajah for the company that was present, which included immediate family from both sides. He then turned his attention to his host and began to declare with profound emotion:
"Praise to be Allahﷻ and blessings and peace be upon His final Prophet and Messenger Muhammadﷺ. I enjoin you to fear Allahﷻ. I have come to you to engage your noblest daughter Maria Muneeruddin to my son Jameel Abdul Syed in accordance with the Sunnah of the Prophetﷺ and the pleasure of Allah ﷻ ." 
He then went on to conclude with Du'a for happiness, well being, prosperity, that the beginning and end of this affair should be on the straight path and that this union should bare righteous children in the future.
She was going to be the mother of my children
It is noteworthy that I had only known my future wife then for two weeks in total with no more than two physical meetings and a half a dozen phone calls.
She presented very strong qualities, which matched all of the qualifiers outlined by the Prophetﷺ: Beauty, wealth, status and religion. As most prospective couples do, we dialogued back and forth measuring each other up against our ideals, but truthfully my decision to pursue her at the end had little to do with any of her questions to my answers. Rather it was the fact that when I looked into her eyes, I saw the mother of my future children and I knew that no other woman on the face of this earth could hold that status for me. It was a feeling I knew to be true and the final criterion for my decision that I feel my heart was guided by Allahﷻ. The series of events that led to my engagement was idiosyncratic and unplanned. In my experience, when Allahﷻ wants something to happen, it happens rather quickly and arrives unannounced and there's nothing anyone can do about it. 
Our marriage took place on July 1st, 2001 in Ontario, Canada. Shortly thereafter she became pregnant and learned that it was going to be a baby boy. Both of our families were elated. It was the first child of the next generation on both sides. We debated back and forth about the name until we finally reached a unanimous decision: Muhammad Jibril Syed. Maria constantly listened to Surah Al-Baqarah during her pregnancy and prayed for him during this eight-month period. My job was to keep her happy! 
On March 13th, 2002, Jibril had arrived at Crittenton Hospital in Rochester, Michigan honoring both Maria and me with the titles of parents. I gingerly picked up the boy and took him to my father who raised the adhan in his right ear and the iqama in his left as per the tradition of The Prophetﷺ. The feeling was indescribable. A feeling of pride, disbelief, elation. Maria felt the same, but she was obviously exhausted. The hospital was flooded with friends and family— it was total chaos. I had to escape, if only for a moment.
I broke away from the excitement and retreated to the hospitals chapel to pray. After prayer, I sat by myself in that room and reflected on how I got to this point. That prayer I made during Tahajjud in front of the Kaabah. It was the beginning of my journey into fatherhood. My heart softened and I began to cry. SubhanAllah, I thought to myself. "Just look at the plan of Allahﷻ. He didn't turn a deaf ear to the pleas of a sinner that day. He's given me so much in such a short period of time. I promised myself that I would not be an ungrateful slave. That I would honor the trust that He's bestowed on me with this child and any other future children by devoting myself to try and raise them in accordance with His pleasure.
As I walked out of the chapel and back to my family, I thought to myself: "I wonder what he's gonna call me…"
Making Eid Exciting for Kids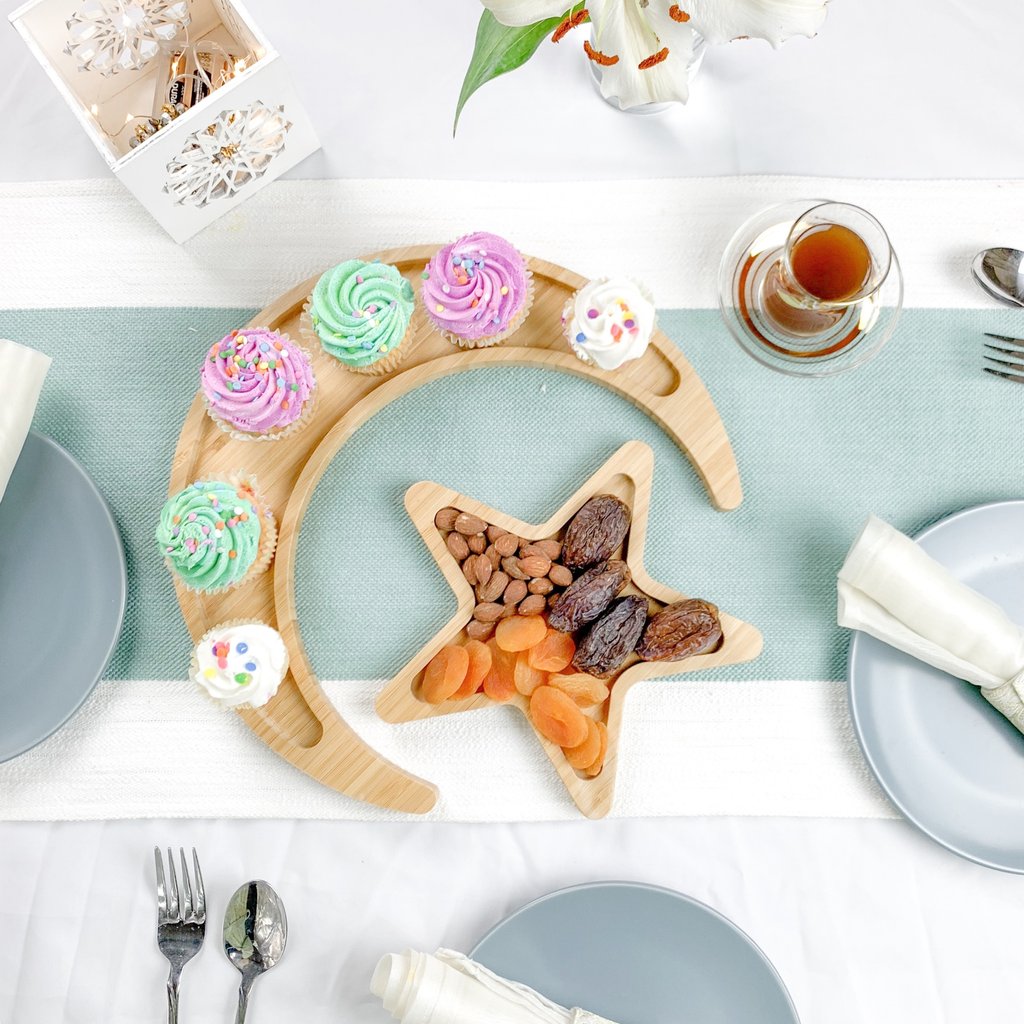 Ramadan and Eid are the most important holidays of our religion, but are we as parents putting enough effort into them? For those of us who live in non-Muslim countries, Ramadan and Eid can look dull in comparison to Christmas, Halloween, Easter, etc. There is little to no recognition of Muslim holidays outside of our homes and masjids.
Unlike Muslim countries, where markets, streets, television and the general population all foster a sense of connection to the month of blessing, Ramadan and Eid pass by mostly unnoticed in the circle of our kid's friends.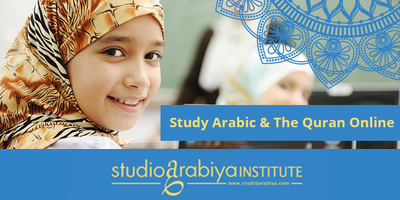 The reality is that our religious festivals are competing with the attention of other more glittery celebrations of the West. We want to make Islamic festivals a real part of our children's lives. We want to create memories, want our kids to love our festivals and our deen, so how do we inspire our kids to love Ramadan and Eid?

While I don't believe we need to compete with our Christian neighbors, I firmly believe we have a responsibility to make all of our religious obligations meaningful and as well as fun, exciting and educational for our kids.
As we get close to Eid, here's how can you make it memorable for your children:
Welcome Eid in your Home by Decorating
Between the fabulous DIY Eid decorating projects out there on the internet and the wide range of home décor offered by Muslim owned businesses, you have a good number of options to decorate your home during Eid.
Gone are the days of tacky Eid décor. With the selection and quality Eid décor that are available, you are sure to find something that goes with your existing home décor. Whether your style is traditional or modern, glam or chic, you'll find some Eid decoration in a variety of color and theme to match your taste.
You'll be surprised how lights and a garland can add the Eid spirit to your home. Involve the kids in decorating your home for Eid to get them in the mood and inspire them to love Eid. It's always a pleasure to see the sparkle in their eyes as you turn decorating the house a family activity.
Take your children to Eid Salah
Eid salah is a fundamental part of Eid festivities. Make sure you take your kids with you for the Eid prayer. If Eid falls on a weekday, get an excused absence for your child. Most schools have a religious celebration exemptions policy and you should be able to get the kids out for the Eid salah if not the entire day.
On route to the Eid prayer, make it a family tradition to say the Eid Takbeer –
'Allahu Akbar, Allahu Akbar. La Ilaaha Illallahu Wallahu Akbar, Allahu Akbar wa Lillahil Hamd'
Teach them the spirit of giving by handing out candy or small gifts such as Eid pencils, Eid wrist bands, small favors to the kids they meet during Eid Salah.
Surprise your kids with gifts
"Exchange gifts, as that will lead to increasing your love to one another."  Prophet Muhammad ﷺ [Al-Bukhari]
Only is it a Sunnah to give gifts, children are ecstatic when they receive presents. It's a win-win situation. I like to give Islam inspired gifts during Eid. Books are great to present, especially when you pair them with the experience of reading them together or spending some quality time doing an activity together.
For smaller kids, check out these prayer rugs and these feeding sets. For older kids, puzzles are dua cards are my go-to gifts along with some toys and stationery that they may want. If you want to keep the tradition of giving money out on Eid morning, package your bills in these beautiful envelopes before giving them out.
Plan a party for their friends
While it's traditional for families to visit one another, a little extra effort can mean that kids get to enjoy something geared towards them. Children love kid friendly parties, let them enjoy themselves by planning something different with them. With many Muslim families opting out of birthday parties, why not throw a party for your kids on the eve of Eid (a.k.a chand raat) or Eid Day? Plan a chance for them to make Eid crafts, and decorate Eid cookies.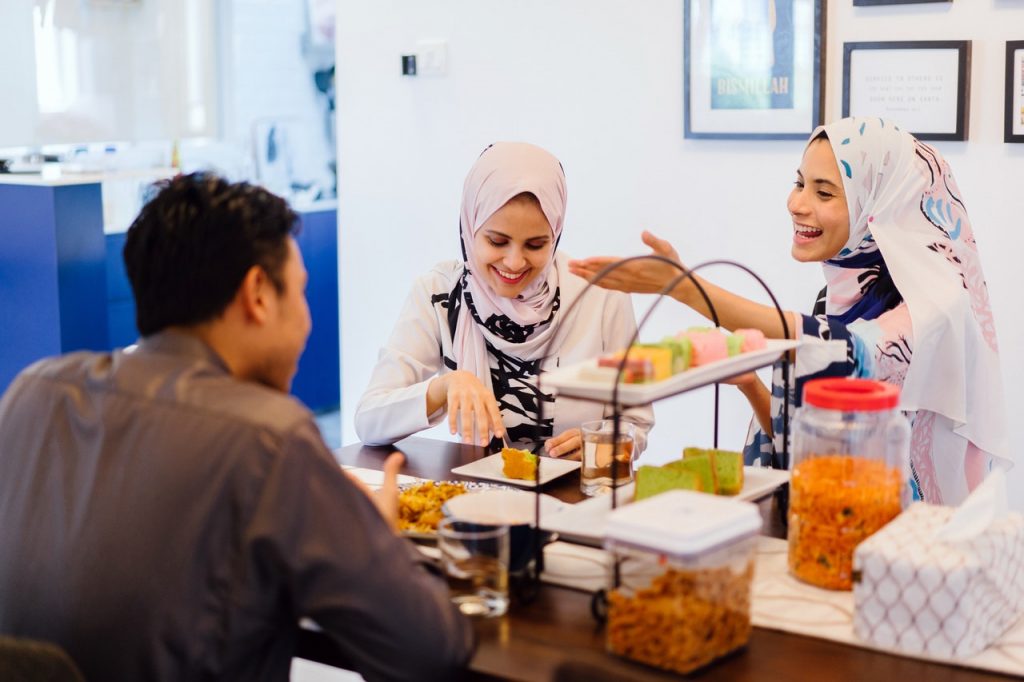 Making Eid exciting for children isn't just about lights and fun, it also about building a lasting Muslim identity. In a time when Islamophobia and discrimination are the norms, we can use our holidays as opportunities to engage and invite our communities and schools in active dialogue about Muslim holidays in a positive, relevant light. This, in turn, serves to teach our own children, not only spiritual acts but also how to be progressive and active members of our society.
Eid Mubarak