How Not to Stop Racism in the Arab American Community – A Response
By: Diala Khalife
A response to "How do you stop racism in the Arab American community? Heck if I know"
I write this in response to a deeply problematic blog post published by Muslim Matters on December 11th. The piece was met with objections and critiques by some Arabs and non-Arab Muslims on Twitter [1].

The original post attempts to analyze the persistence of anti-Black racism in the Arab American community. However, it reduces anti-Black racism to interpersonal interactions, and minimizes its severity and consequences.
The post also commends Brother Dawud Walid for his writing  and work to challenge anti-Black racism in the Arab American community; however, the author does not acknowledge or process his or his community's complicity in perpetuating anti-Black racism, or our accountability to dismantle it.
Confronting or "stopping" anti-Black racism requires us as Arab Americans to both elevate our discourse on the subject and to develop community efforts to dismantle it. I offer these recommendations on how we can deepen our discourse on anti-Black racism in the Arab American community:
1. Do not discuss Arab American anti-Black racism as a pathology "that can lead someone to judge another based solely on the color of their skin;" also, do not reduce it to "bigotry," or Arab Americans "being jerks;" do not discuss racism as though it is unrelated to power.
Referring to racism as "bigotry" minimizes the severity and consequences of anti-Blackness in our community. We need only look to Black men like Michael Haynes, murdered by an Arab gas station owner in Detroit, to recognize how devastating its consequences can be.
Racism is not a "disease" or a pathology. This analysis reduces anti-Blackness to the ways it is manifested in racist interactions, and is perpetuated at the individual level. This is the same reason why it is reductive to suggest "engagement between the communities" or "basketball leagues" as a means of confronting anti-Black racism – it naively assumes racism can be "solved" by basketball games that increase interaction between Black and Arab Americans.
Racism is not the product of repeated racist interactions: anti-Black racism is a set of multiple, intersecting structures. White supremacy is one structure that is foundational to the distribution of power, resources, rights, protections, and the assignment of ability and worth along racial lines to uphold a hierarchal system in which Whiteness dominates. White supremacy is maintained by systemically – though not to equal degrees – advantaging all non-Black people in the US at the expense of devaluing, dehumanizing, exploiting, killing and marginalizing Black people and communities. And white supremacy is not just made and maintained by white people – it is also upheld by people of color. This means as Arab Americans, though we are also marginalized by white supremacy, we are also privileged by it in relation to the majority of Black Americans.
For example, we light-skinned Arab Americans [2] are privileged by our ability to pass as white. Also, the majority of Arab Americans are class-privileged, meaning we benefit from the ways capitalism intersects with white supremacy to marginalize and exploit Black people and communities. Not only do we benefit from white supremacy – we are actively complicit in upholding it. This segues neatly into my next recommendation.
2.  Do not generalize anti-Black racism among Arabs and Arab Muslims as simply "racism."
In order to seriously address anti-Black racism in the Arab American community, we need to talk about anti-Blackness with specificity; this means naming and analyzing the specific ways Arab Americans have been and are still complicit in producing and maintaining structures that dehumanize, abuse, exploit and devalue Black people.
Let us take, for example, the lecherous Arab-owned liquor stores and gas stations in poor Black neighborhoods, such as parts of Detroit and Chicago: these stores participate in the ways that capitalism systemically exploits Black people and communities. Arab American gas station and store owners often deliberately set up in poor Black communities and become financially successful at the expense of the people in these communities. Most of these store owners, who usually do not even live in these neighborhoods, suck money out of them without putting any of their profits back into the community.
Not only are Arab Americans– at both the collective and individual level – actively complicit in the economic exploitation of Black people and communities: Arab Americans also reinforce these systems by justifying the inequalities that are the result of it. I repeatedly hear materially successful Arab immigrants in Michigan, for example, disdain poor Black people who have not "pulled themselves up by their bootstraps" and other statements that blame Black people, not racist structures, for the high concentration of poverty in several Black communities. You can read about some Arab American store owners that have made similar statements in the relevant chapter in Arab Detroit: From Margin to Mainstream.
3. Do not praise Brother Dawud Walid exposing anti-Black racism in your community while simultaneously not articulating a commitment to take action against it yourself, and not calling on others in your community to take action.
When you highlight Dawud Walid's commendable efforts to combat racism without taking action yourself, you inappropriately place the responsibility on Black people to dismantle the racism that dehumanizes and exploits them; it is never their responsibility. At the same time, you also deflect from your complicity in this racism, and fail to claim accountability for it. This is especially problematic in the absence of a concerted effort to confront anti-Blackness in the Arab American community.
Claiming accountability and recognizing our complicity are only the first steps we must take to challenge Arab American anti-Black racism. I hope this post will compel fellow Arab Americans to recognize the urgency of developing community efforts and discourses that aggressively challenge anti-Black racism.
[1] My thoughts draw on Twitter conversations with Amina Wadud (@aminawadud), Dawud Walid (@DawudWalid) on the original Muslim Matters post; they are also are informed by Tweets from Tareq Yaqub (@Tareq772) on it. My thoughts have also been formed and informed by an Open Letter to Non-Black People of Color written by students at the University of Michigan, and by the Black Girl Dangerous post "We are not all Trayvon: Challenging anti-Black racism in poc communities."
[2] I recognize that my post in many ways reinforces a Black-Arab binary that essentializes Arabness and Blackness. I did not have room to discuss nuances and complexities in this piece. I hope to discuss why this binary is problematic in future writing, along with discussing intra-communal ethnic racism in the Arab American community.
I Tweet on anti-Black racism in the Arab American community and in the Arab world at @ArabAntBlackRac.
Zahra Billoo Responds To The Women's March Inc. Voting Her Off The New Board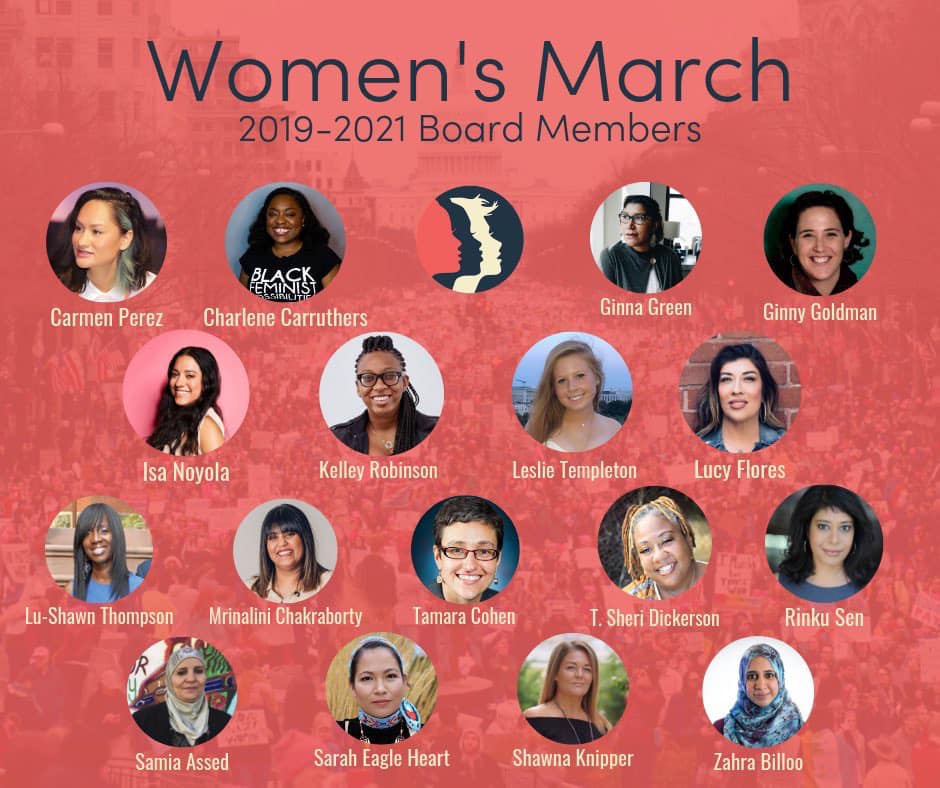 Earlier tonight, I was voted off the Women's March, Inc. national board. This followed an Islamophobic smear campaign led by the usual antagonists, who have long targeted me, my colleagues, and anyone else who dares speak out in support of Palestinian human rights and the right to self-determination.
The past 48 hours have been a spiral of bad news and smear efforts. Part of the smear campaign is motivated by opponents of the Women's March, because the organization has traditionally challenged the status quo of power and white supremacy in our country. However, much of the campaign is driven by people who oppose me and my work challenging the occupation of Palestine, our country's perpetuation of unjust and endless wars, and law enforcement operations targeting the American Muslim community.
The Women's March, Inc. is an organization I once held dear. I spoke at the first march, spoke at regional marches every year after, spoke at the convention, participated in national actions including the original Kavanaugh protests, and worked to mobilize Muslim women for their efforts.

During the past few years right-wingers, from the President's son to the Anti-Defamation League and troll armies, have targeted the Women's March, Inc. For so long, I've admired their resilience in speaking truth to power, in working together, and in never cowering. Over and over again, the co-founders of Women's March, Inc. put their lives on the line, winning power for all women in all of our diversity. The Women's March, Inc. that voted me off its board tonight is one that no longer demonstrates the strength that inspired millions of women across the country.
To see and experience its new leaders caving to right-wing pressure, and casting aside a woman of color, a Muslim woman, a long-time advocate within the organization, without the willingness to make any efforts to learn and grow, breaks my heart. This isn't about a lost seat, there will be many seats. The Women's March, Inc. has drawn a line in the sand, one that will exclude many with my lived experiences and critiques. It has effectively said, we will work on some women's rights at the expense of others.
To be clear, anti-semitism is indeed a growing and dangerous problem in our country, as is anti-Blackness, anti-immigrant sentiment, Islamophobia, ableism, sexism, and so much more. I condemn any form of bigotry unequivocally, but I also refuse to be silent as allegations of bigotry are weaponized against the most marginalized people, those who find sanctuary and hope in the articulation of truth.
In looking at the tweets in question, I acknowledge that I wrote passionately. While I may have phrased some of my content differently today, I stand by my words. I told the truth as my community and I have lived it, through the FBI's targeting of my community, as I supported families who have lost loved ones because of US military actions, and as I learned from the horrific experiences of Palestinian life.
In attempting to heal and build in an expedited manner within Women's March, Inc., I offered to meet with stakeholders to address their concerns and to work with my sisters on the new board to learn, heal, and build together. These efforts were rejected. And in rejecting these efforts, the new Women's March, Inc. demonstrated that they lack the courage to exhibit allyship in the face of fire.
I came to Women's March, Inc. to work. My body of work has included leading a chapter of the nation's largest Muslim civil rights organization for over a decade, growing it now more than six-fold. In my tenure, I have led the team that forced Abercrombie to change its discriminatory employment policies, have been arrested advocating for DACA, partnered with Jewish organizations including Bend the Arc and Jewish Voice for Peace to fight to protect our communities, and was one of the first lawyers to sue the President.
It is not my first time being the target of a smear campaign. The Women's March, Inc., more than any place, is where I would have expected us to be able to have courageous conversations and dive deep into relationship-building work.
I am happy to have as many conversations as it takes to listen and learn and heal, but I will no longer be able to do that through Women's March, Inc. This action today demonstrates that this organization's new leadership is unable to be an ally during challenging times.
My beliefs drive my work, and I am not seeking accolades or positions of power. These past few days have been the greatest test of that. My integrity, my truth, and my strength comes from God and a place of deep conviction. I will continue my work as a civil rights lawyer and a faith-based activist, speaking out against the occupation of Palestine and settler-colonialism everywhere, challenging Islamophobia and all forms of racism and bigotry in the United States, and building with my community and our allies in our quest to be our most authentic and liberated selves.
Onward, God willing.
The Duplicity of American Muslim Influencers And The 'So-called Muslim Ban'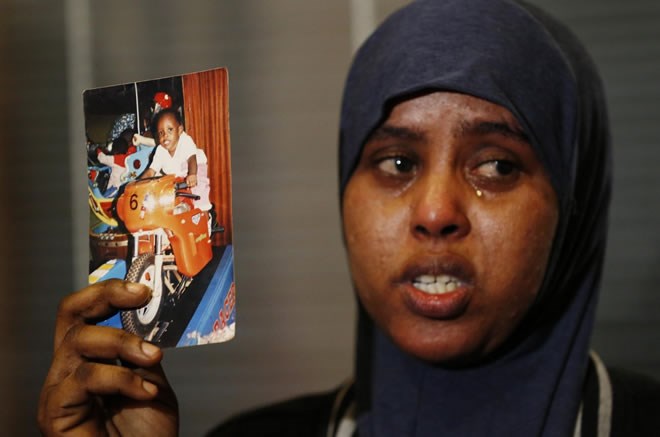 As we approach the beginning of another painful year of the full enforcement of Presidential Proclamation 9645 (a.k.a. 'the Muslim ban') that effectively bars citizens of several Muslim majority countries from entering into the United States, the silence remains deafening. As I expected, most of the world has conveniently forgotten about this policy, which thus far has separated over 3,000 American families from their spouses and other immediate relatives. In June 2019, the Brennan Center of Justice notes that: The ban has also kept at least 1,545 children from their American parents and 3,460 parents from their American sons and daughters. While silence and apathy from the general public on this matter is to be expected— after all, it is not their families who are impacted— what is particularly troubling is the response that is beginning to emerge from some corners of the American Muslim social landscape.
While most Muslims and Muslim groups have been vocal in their condemnation of Presidential Proclamation 9645, other prominent voices have not. Shadi Hamid sought to rationalize the executive order on technical grounds arguing that it was a legally plausible interpretation. Perhaps this is true, but some of the other points made by Hamid are quite questionable. For example, he curiously contends that:
The decision does not turn American Muslims like myself into "second-class citizens," and to insist that it does will make it impossible for us to claim that we have actually become second-class citizens, if such a thing ever happens.
I don't know— being forced to choose exile in order to remain with one's family certainly does sound like being turned into a 'second-class citizen' to me. Perhaps the executive order does not turn Muslims like himself, as he notes, into second-class citizens, but it definitely does others, unless it is possible in Hamid's mind to remain a first-class citizen barred from living with his own spouse and children for completely arbitrary reasons, like me. To be fair to Hamid, in the same article he does comment that the executive order is a morally questionable decision, noting that he is "still deeply uncomfortable with the Supreme Court's ruling" and that "It contributes to the legitimization and mainstreaming of anti-Muslim bigotry."

On the other hand, more recently others have shown open disdain for those who are angered about the 'so-called Muslim ban.' On June 6th, 2019, Abdullah bin Hamid Ali, a Senior Faculty Member at Zaytuna College, Islamic scholar and the founder of the Lamppost Education Initiative, rationalized the ban on spurious security grounds. He commented that,
The so-called Muslim ban, of course, has us on edge about his potential. But, to be fair, a real Muslim ban would mean that no Muslim from any country should be allowed in the US. There are about 50 Muslim majority countries. Trump singled out only 7 of them, most of which are war torn and problem countries. So, it is unfair to claim that he was only motivated by a hatred for Islam and Muslims.
First, despite how redundant and unnecessary this point is to make again, one ought to be reminded that between 1975 and 2015, zero foreigners from the seven nations initially placed on the banned list (Iraq, Iran, Libya, Somalia, Sudan, Syria, and Yemen) killed any Americans in terrorist attacks on U.S. soil and zero Libyans or Syrians have ever even been convicted of planning a terrorist attack on U.S. soil during that same time period. I do not think these numbers have changed over the last 4 years either. If policy decisions are supposed to be made on sound empirical evidence and data, then there is even less justification for the ban.
Second, Bin Hamid Ali comments that 'the so-called Muslim ban, of course, has us on edge about his [Trump's] potential.' Whoa… hold on; on edge about his potential? For the millions of people banned from entering the United States and the thousands of Muslim families connected to these millions of people, this 'potential' has been more than realized. To reduce the 'so-called Muslim ban' to just targeting 'war torn and problem countries' is to reduce our family members—our husbands, wives, and children—to (inaccurate) statistics and gross stereotypes. Are spouses from Syria or Yemen seeking to reunite with their legally recognized spouses or children any less deserving to be with their immediate family members because they hail from 'problem countries'? How can one be concerned with stereotypes while saying something like this? Is this not the exact thing that Abdullah bin Hamid Ali seeks to avoid? Surely the Professor would not invoke such stereotypes to justify the racial profiling of black American citizens. What makes black non-Americans, Arabs, and Iranians any different when it comes to draconian immigration profiling? From a purely Islamic perspective, the answer is absolutely nothing.
More recently, Sherman Jackson, a leading Islamic intellectual figure at the University of Southern California, King Faisal Chair in Islamic Thought and Culture and Professor of Religion and American Studies and Ethnicity, also waded into this discussion. In his essay, he reframed the Muslim ban as a question of identity politics rather than basic human right, pitting Muslim immigrants against what he calls 'blackamericans' drawing some incredibly questionable, nativist, and bigoted conclusions. Jackson in a recent blog responding to critiques by Ali al-Arian about his own questionable affiliations with authoritarian Arab regimes comments:
Al-Arian mentions that,
"the Muslim American community seemed united at least in its opposition to the Trump administration."  He and those who make up this alleged consensus are apparently offended by Trump's so-called Muslim ban.  But a Blackamerican sister in Chicago once asked me rhetorically why she should support having Muslims come to this country who are only going to treat her like crap.
These are baffling comments to make about 'Trump's so-called Muslim ban.' Jackson creates a strawman by bringing up an anecdotal story that offers a gross generalization that clearly has prejudiced undertones of certain Muslim immigrants. Most interesting, however is how self-defeating Jackson's invocation of identity politics is considering the fact that a large number of the 'blackamerican' Muslims that he is concerned about themselves have relatives from Somalia and other countries impacted by the travel ban. As of 2017, there were just over 52,000 Americans with Somali ancestry in the state of Minnesota alone. Are Somali-Americans only worth our sympathy so long as they do not have Somali spouses? What Jackson and Bin Hamid Ali do not seem to understand is that these Muslim immigrants they speak disparagingly of, by in large, are coming on family unification related visas.
Other people with large online followings have praised the comments offered by Abdullah bin Hamid Ali and Sherman Jackson. The controversial administrator of the popular The Muslim Skeptic website, Daniel Haqiqatjou, in defense of Jackson's comments, stated:
This is the first time I have seen a prominent figure downplay the issue. And I think Jackson's assessment is exactly right: The average American Muslim doesn't really care about this. There is no evidence to indicate that this policy has had a significant impact on the community as a whole. Travel to the US from those four countries affected by the ban was already extremely difficult in the Obama era.
What Haqiqatjou seems to not realize is that while travel from these countries was difficult, it was not as 'extremely difficult' as he erroneously claims it was. The US issued 7,727 visas to Iranian passport holders in 2016 prior to the ban. After the ban in 2018, that number dropped to 1,449. My own wife was issued a B1/B2 Tourist visa to meet my family in 2016 after approximately 40 days of administrative processing which is standard for US visa seekers who hold Iranian passports. On the other hand, she was rejected for the same B1/B2 Tourist visa in 2018 after a grueling 60+ day wait due to Presidential Proclamation 9645. At the behest of the Counselor Officer where we currently live, she was told to just finish the immigration process since this would put her in a better position to receive one of these nearly impossible to get waivers. She had her interview on November 19, 2018, and we are still awaiting the results of whatever these epic, non-transparent 'extreme vetting' procedures yield. Somehow despite my wife being perfectly fine to enter in 2016, three years later, we are entering the 10th month of waiting for one of these elusive waivers with no end time in sight, nor any guarantee that things will work out. Tell me how this is pretty much the same as things have always been?
What these commentators seem to not realize is that the United States immigration system is incredibly rigid. One cannot hop on a plane and say they want to immigrate with an empty wallet to start of Kebab shop in Queens. It seems as if many of these people that take umbrage at the prospects of legal immigration believe that the immigration rules of 2019 are the same as they were in 1819. In the end, it is important to once again reiterate that the Muslim immigrants Jackson, Bin Hamid Ali and others are disparaging are those who most likely are the family members of American Muslim citizens; by belittling the spouses and children of American Muslims, these people are belittling American Muslims themselves.
Neo-nationalism, tribalism, and identity politics of this sort are wholly antithetical to the Islamic enterprise. We have now reached the point where people who are considered authority figures within the American Islamic community are promoting nativism and identity politics at the expense of American Muslim families. Instead of trying to rationalize the 'so-called Muslim Ban' via appeals to nativist and nationalist rhetoric, influential Muslim leaders and internet influencers need to demonstrate empathy and compassion for the thousands of US Muslim families being torn apart by this indefinite Muslim ban that we all know will never end so long as Donald Trump remains president. In reality, they should be willing to fight tooth-and-nail for American Muslim families. These are the same people who regularly critique the decline of the family unit and the rise of single-parent households. Do they not see the hypocrisy in their positions of not defending those Muslim families that seek to stay together?
If these people are not willing to advocate on behalf of those of us suffering— some of us living in self-imposed exile in third party countries to remain with our spouses and children— the least they can do is to not downplay our suffering or even worse, turn it into a political football (Social Justice Warrior politics vs. traditional 'real' Islam). It seems clear that if liberal Muslim activists were not as outspoken on this matter, these more conservative voices would take a different perspective. With the exception of Shadi Hamid, the other aforementioned names have made efforts to constrain themselves firmly to the 'traditional' Muslim camp. There is no reason that this issue, which obviously transcends petty partisan Muslim politics, ought to symbolize one's allegiance to any particular social movement or camp within contemporary Islamic civil society.
If these people want a 'traditional' justification for why Muslim families should not be separated, they ought to be reminded that one of al-Ghazali's 5 essential principles of the Shari'a was related to the protection of lineage/family and honor (ḥifẓ al-nasl). Our spouses are not cannon fodder for such childish partisan politics. We will continue to protect our families and their honor regardless of how hostile the environment may become for us and regardless of who we have to name and shame in the process.
When I got married over a year prior to Donald Trump being elected President, I vowed that only Allah would separate me from my spouse. I intend on keeping that vow regardless of what consequences that decision may have.
Photo courtesy: Adam Cairns / The Columbus Dispatch
Ya Qawmi: Strengthen Civic Roots In Society To Be A Force For Good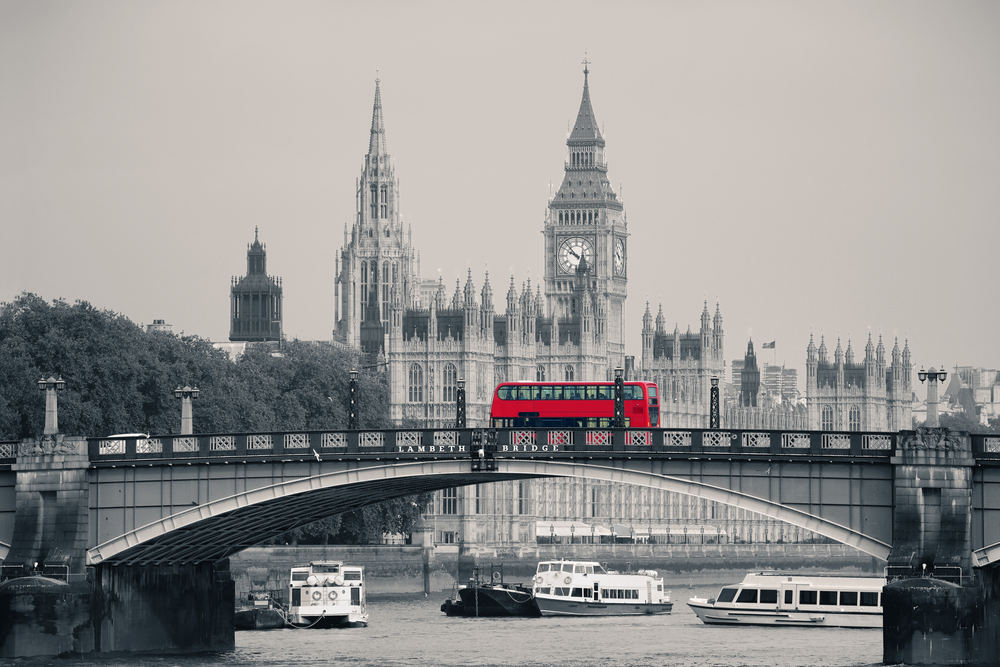 For believers the traditions and teachings of the Prophets (blessings on them), particularly Muhammad

, are paramount. Each Prophet of God belonged to a community which is termed as their Qawm in the Qur'an. Prophet Lut (Lot) was born in Iraq, but settled in Trans-Jordan and then became part of the people, Qawm of Lut, in his new-found home. All the Prophets addressed those around them as 'Ya Qawmi' (O, my people) while inviting them to the religion of submission, Islam. Those who accepted the Prophets' message became part of their Ummah. So, individuals from any ethnicity or community could become part of the Ummah – such as the Ummah of Prophet Muhammad.
Believers thus have dual obligations: a) towards their own Qawm (country), and b) towards their Ummah (religious companions). As God's grateful servants, Muslims should strive to give their best to both their Qawm and Ummah with their ability, time and skillset. It is imperative for practising and active Muslims to carry out Islah (improvement of character, etc) of people in their Ummah and be a witness of Islam to non-Muslims in their Qawm and beyond. This in effect is their service to humanity and to please their Creator. With this basic understanding of the concept, every Muslim should prioritise his or her activities and try their utmost to serve human beings with honesty, integrity and competence. Finding excuses or adopting escapism can bring harm in this world and a penalty in the Hereafter.
Like many other parts of the world, Britain is going through a phase lacking in ethical and competent leadership. People are confused, frustrated and worried; some are angry. Nativist (White) nationalism in many western countries, with a dislike or even hatred of minority immigrant people (particularly Muslims and Jews), is on the rise. This is exacerbated through lowering religious literacy, widespread mistrust and an increase in hateful rhetoric being spread on social media. As people's patience and tolerance levels continue to erode, this can bring unknown adverse consequences.

The positive side is that civil society groups with a sense of justice are still robust in most developed countries. While there seem to be many Muslims who love to remain in the comfort zone of their bubbles, a growing number of Muslims, particularly the youth, are also effectively contributing towards the common good of all.
As social divisions are widening, a battle for common sense and sanity continues. The choice of Muslims (particularly those that are socially active), as to whether they would proactively engage in grass-roots civic works or social justice issues along with others, has never been more acute. Genuine steps should be taken to understand the dynamics of mainstream society and improve their social engagement skills.
From history, we learn that during better times, Muslims proactively endeavoured to be a force for good wherever they went. Their urge for interaction with their neighbours and exemplary personal characters sowed the seeds of bridge building between people of all backgrounds. No material barrier could divert their urge for service to their Qawm and their Ummah. This must be replicated and amplified.
Although Muslims are some way away from these ideals, focusing on two key areas can and should strengthen their activities in the towns and cities they have chosen as their home. This is vital to promote a tolerant society and establish civic roots. Indifference and frustration are not a solution.
Muslim individuals and families
Muslims must develop a reading and thinking habit in order to prioritise their tasks in life, including the focus of their activism. They should, according to their ability and available opportunities, endeavour to contribute to the Qawm and Ummah. This should start in their neighbourhoods and workplaces. There are many sayings of the Prophet Muhammad on one's obligations to their neighbour; one that stands out – Gabriel kept advising me to be good to my neighbour so much that I thought he would ask that he (neighbour) should inherit me) – Sahih Al-Bukhari.
They must invest in their new generation and build a future leadership based on ethics and professionalism to confidently interact and engage with the mainstream society, whilst holding firm to Islamic roots and core practices.
Their Islah and dawah should be professionalised, effective and amplified; their outreach should be beyond their tribal/ethnic/sectarian boundaries.
They should jettison any doubts, avoid escapism and focus where and how they can contribute. If they think they can best serve the Ummah's cause abroad, they should do this by all means. But if they focus on contributing to Britain:

They must develop their mindset and learn how to work with the mainstream society to normalise the Muslim presence in an often hostile environment.
They should work with indigenous/European Muslims or those who have already gained valuable experience here.
They should be better equipped with knowledge and skills, especially in political and media literacy, to address the mainstream media where needed.
Muslim bodies and institutions
Muslim bodies and institutions such as mosques have unique responsibilities to bring communities together, provide a positive environment for young Muslims to flourish and help the community to link, liaise and interact with the wider society.
By trying to replicate the Prophet's mosque in Madinah, they should try to make mosques real hubs of social and spiritual life and not just beautiful buildings. They should invest more in young people, particularly those with professional backgrounds. They should not forget what happened to many places where the Muslim presence was thought to be deep-rooted such as Spain.
It is appreciated that the first generation Muslims had to establish organisations with people of their own ethnic/geographical backgrounds. While there may still be a need for this for some sections of the community, in a post-7/7 Britain Muslim institutions must open up for others qualitatively and their workers should be able to work with all. History tells that living in your own comfort zone will lead to isolation.
Muslim bodies, in their current situation, must have a practical 5-10 year plan, This will bring new blood and change organisational dynamics. Younger, talented, dedicated and confident leadership with deep-rooted Islamic ideals is now desperately needed.
Muslim bodies must also have a 5-10 year plan to encourage young Muslims within their spheres to choose careers that can take the community to the next level. Our community needs nationally recognised leaders from practising Muslims in areas such as university academia, policy making, politics, print and electronic journalism, etc.