Crouching Brother, Hidden Stalker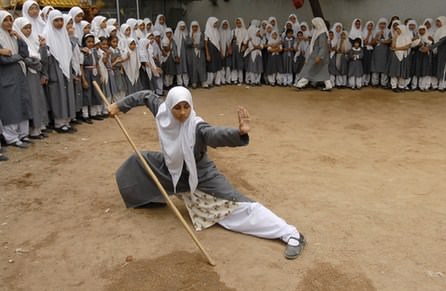 Dr. O blogs at Muslim Medicine, a site that strives to serve only the freshest grade-A certified ẓabiḥah ḥalāl comedy. Contact your local ḥalāl butcher for more details.
For generations, the age-old gender battle between hormonally-repressed stalker brothers and utterly creeped-out sisters has been waged from college campuses to Mosque common areas, and to this day you can usually find this war waged almost exclusively amongst our youth.

Little is known about elder uncles being MSA creepers, partially due to the fact that a 50 year old man who's still in college and is peeking through the dividers in the university prayer room just cranks up the creepiness factor to haramarifically fitnatastic levels. Alḥamdulillāh, thankfully our MSAs don't have to deal with that, though apparently to society's dismay, sisters shockingly fantasize about these sort of things: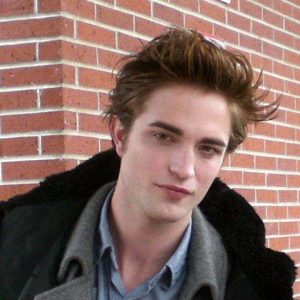 "I've been repeating the same year of high school 92 times just for the chance to meet you and fall in love with you, sister…"
Yeah, no thanks. I'm not a girl, but at least I have enough standards to know that a sparkly vampire guy who needs to repeat high school 92 times clearly doesn't rank very high on the intelligence scale.
But aside from sisters' undead fantasies, the reality that every MSA in the nation does deal with are the threat of creeper brothers. Like Ninja Gollums (use your imagination to visualize that), these creatures skulk in the shadows waiting for MSA events and gatherings, the perfect opportunity to creep out in the open disguised as a regular attendee. The "precious" that they desperately seek? None other than the tempting golden One Ring… …to be put on the finger of a "lucky" hobbit sister. I think I've gone a bit overboard with this analogy, but just to be sure- make sure to shave your feet, ladies.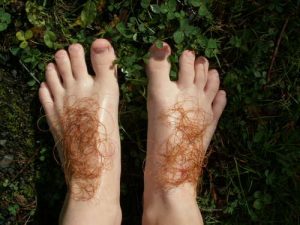 One of the rare times when lowering your gaze results in painful regret.
Now then, "crouching brother, hidden stalker" is a secret ancient ninja art passed down from creeper master to creeper pupil for generations. How do I know so much about this secret art? Because shut up. I know what you're implying with that question. I'm not a creep, don't even try pinning that on me, this entire article is NOT from experience. Stop judging me with your cold, accusing eyes.
This ninja art, practiced predominantly by desperate brothers who have been "divider-zoned" in their MSA, is a covert means for them to creep on sisters without their knowledge. Back in the pre-facebook days, this would consist of the following techniques:
OLD-SCHOOL FIQH OF CREEPY STALKING
1 – Divider-peeking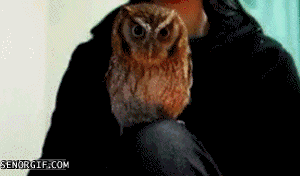 Place any sort of object or barrier in front of a man's field of vision, and he'll naturally want to see what's behind it. "Dividers" have been a classic defensive structure constructed by sisters in order to keep the overwhelming wave of testosterone and Axe body spray smells at bay.
So naturally, curiosity builds in the brothers, and imaginations run wild as to what exists in the other-world dimension of the "sisters section." Are there possibly manicure and pedicure parlors, mini shopping malls, and a roller coaster in the 7-square-foot closet that we've allotted the sisters for their prayer section? There's only one way to truly know, according to Captain Kirk- "to boldly go where no man has gone before."
2 – Overly-Enthusiastic Volunteer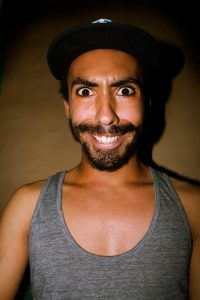 Anyone who's been an MSA Board member knows that when it comes to getting volunteers, sisters are usually a highly-organized well-trained platoon awaiting orders, and the brothers are usually just a group of lazy, lethargic sloths who spring to action only when food or sports are involved.
So it always seems a bit suspicious when a brother is overly enthusiastic about volunteering, especially when it comes to tasks related to sisters.  Unlike the natural creeper bros who just gawk at divider gaps, these bros are able to creep under the guise of official MSA duty.
Brothers need help carrying a bunch of boxes? Meh, whatever. Sisters need help carrying a bunch of boxes? I'LL VOLUNTEER! Someone needs to bring a bunch of food trays to the sisters side during an event? I'LL VOLUNTEER! A sister needs a bit of assistance finding a hijab pin she dropped? I'LL VOLUNTEER! A brother needs a bit of assistance finding a hijab pin he dropped? I'LL VOL- wait. What?
3 – Proxy Creeping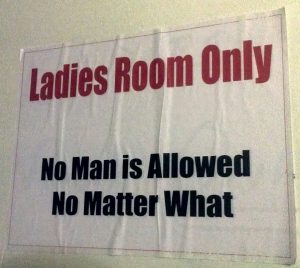 Unlike the other two styles of creeping, this is the sneakiest and most subtle form of stalking because the brother doesn't do any of his own "creeping." That's where the proxy comes in- his own big and/or little sisters who also attend college are perfect for being spies, due to their possession of a magical second X chromosome.
The creeper brother essentially relies on his own sister to venture into "no mans land" and report back to him on her reconnaissance mission. What girl would cast suspicion on her own fellow sisterhood of the traveling ḥijāb? Stand back CNN and Al-Jazeera, you guys are amateurs compared to how extensive the news network is amongst sisters. And that's what makes this technique so dangerous- giving a brother access to that network via a proxy router sister could be disastrous.
Or so you'd think. The greatest opponents to creeper guys are their own sisters, who are able to give them a mahrem-powered slap of reality. Creeping requires subtlety and espionage, and creeper bros often discover that it's easier trying to convince Nicki Minaj to not look like a kids' party clown than it is getting their own sister to be complicit in their stalking.
NEW-AGE FIQH OF CREEPY STALKING
With the advent of Facebook, the legendary stalking website, all of the old-school methods of creeping are simply obsolete. Why bother trying to creep in public when you can just do that online? Now creeper brothers can stalk silently and anonymously, with no risk at all of getting caught, except for the poor fool who accidentally clicks "like" on a sister's profile picture from 2007.
There really isn't much subtlety to Facebook creeping, since everyone's personal info is right there- literally anything and everything, ranging from birthdays and hometowns to terribly instagram'd pictures of what you ate this morning. Stalking has become so easy that all it really takes is just a few clicks and perhaps even a twitter search for more thorough creepers.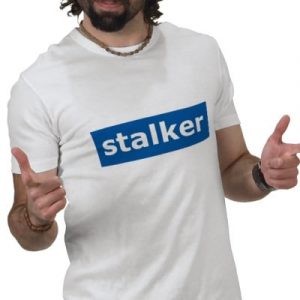 Limited profiles are such a bore for most creepers- it's like slapping a niqab on your profile, so the only thing people are able to see is that you're a human being who's alive. But public profiles? That's like a creeper's lucky day! Four albums of 300 photos each? Well now, it'd be a shame to let all those pictures go unappreciated!

Yeah yeah, I know I know- this article seems a bit too gender biased. What about creeper sisters? Don't they exist too? You better believe it, and unlike guys, creeper sisters put the FBI to shame with how effectively they're able to gather information on their targets.
Beware fellow brothers- most of you are probably being stalked at this very moment, but your creepers are so masterfully elusive that you probably won't ever realize it, nor be able to discover who it is. Or it could be entirely possible that you're just a lonely loser, and there's no one who wants to stalk you, but the idea is kinda flattering. If you feel that might be the case, then I feel bad for you. You deserve a bro-hug and a double-cheeseburger as consolation.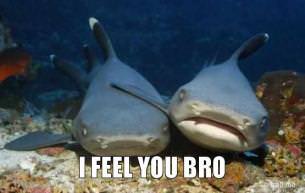 Ultimately, whether you're a brother or a sister, practicing the art of a hidden stalker is just creepy and off-putting. Islamically, the privacy of your fellow believers are paramount, and loving for your brother what you love for yourself is a lesson that rings true once again. If you'd personally feel uncomfortable with some stranger gawking at you in public or at your profile pictures online, then don't justify committing those same invasions of personal space and privacy yourself.
If you think creeping will score you marriage points, then I'd say you're sadly mistaken- showing respect and reverence for the honor of others is a virtue far more attractive than memorizing all of the status updates someone makes over the course of a month.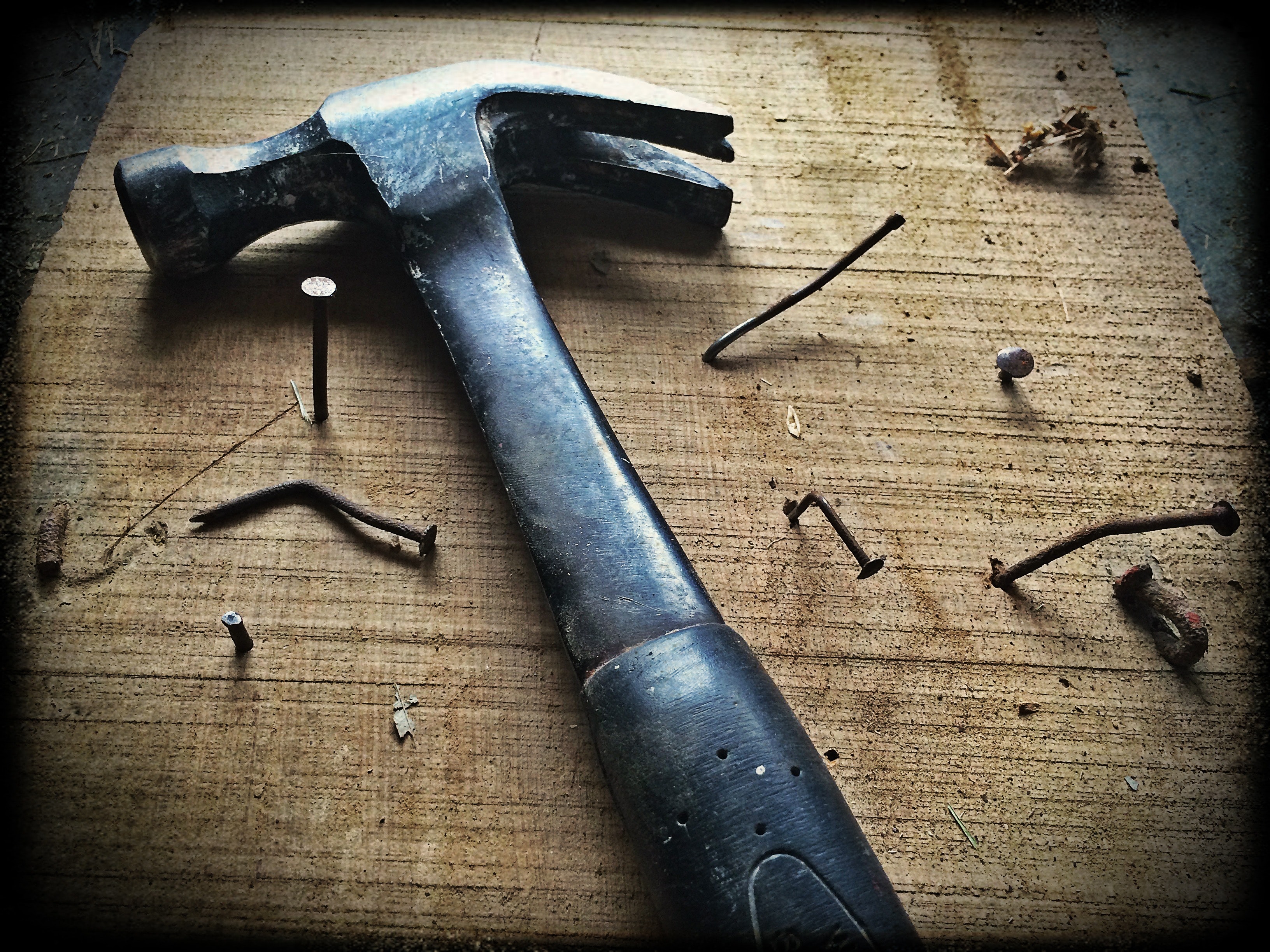 Spiritual abusers are con-artists, and if they were easy to spot then they would be far less successful. That is why you must exercise vigilance and your own judgment above that of public opinion. Never let the person's position make you trust them more than you would without it.
Spiritual abusers work covertly, present themselves well, and use their service as a cover beneath which to operate. The way to avoid them is to recognize their tactics and avoid being caught by them.
Blurring Lines
Spiritual abuse often begins with hard-to-spot precursors, with manipulators exploiting grey areas and blurring boundaries to confuse targets. For example, when setting someone up for illicit relations or secret marriage, teachers may begin with inappropriate jokes that lower boundaries.

They may touch others in ways that confuse the person touched as to permissibility, for example, men touching women on their hijabs rather than direct skin. They may inappropriately touch someone in ways that leave him/her wondering whether or not it was intentional.
There may be frivolous texting while the premise of engagement is 'work only'. Boundaries may be blurred by adding flirtatious content, sending articles praising polygamy, or mentioning dreams about getting married. The recipient may struggle to pinpoint what's wrong with any of this, but the bottom line is that they don't have to.
While these tactics may be hard to prove, you don't need to prove that you don't want to be communicated with in this way and that you will not tolerate it. You can withdraw from the situation on the basis of your own boundaries.
One of the key challenges in standing up to spiritual abuse is the lack of confidence in calling out bad behavior or the need for validation for wrongs. We may be afraid to a question a teacher who is more knowledgeable than us when he is doing clear haram. However, halal and haram are defined by Allah and no human has the right to amend them. If a religious leader claims exemption to the rules for themselves or their students, that's a big, bright, red flag.
Beware of Bullying
When you witness or experience bullying, understand that a Muslim's dignity is sacred and don't accept justifications of 'tarbiyah' (spiritual edification/character reformation) or breaking someone's nafs (ego). If you didn't sign up for spiritual edification, don't accept any volunteer spiritual guides.
If you did sign up, pay attention as to whether these harsh rebukes are having a positive or negative effect. If they are having a negative emotional, mental, or physical effect on you, then this is clearly not tarbiyah, which is meant to build you up.
When abuse in the name of tarbiyah happens, it is the shaykh himself or the shaykha herself who needs character reformation. When such behavior goes unchecked, students become outlets of unchecked anger and are left with trauma and PTSD. This type of bullying is very common in women's groups.
Trust Built and Trust Destroyed
There are different levels of trust, and as it relates to religious leaders, one does not need to investigate individuals or build trust for a perfunctory relationship. You do not need a high degree of trust if you are just attending someone's general lectures and not establishing any personal relationship.
If you want to study something with an Islamic teacher, do so as you would with a school-teacher, understanding that their position does not make that person either exceptionally safe nor exceptionally harmful. Treat religious figures as religious consultants who are there to answer questions based on their knowledge. Give every teacher a clean slate, don't have baseless suspicions, but if behavior becomes manipulative, exploitative, cultish, or otherwise abusive, don't justify it either.
Personal accountability is a cornerstone of the Islamic faith and we have to take responsibility for our own faith and actions. There is no need to be suspicious without reason, but nor is there a justification for blind trust in someone you don't know, just because they lead prayers or have a degree of religious education.
It is natural to ask ourselves whether people can be trusted after experiencing or learning about spiritual abuse. The answer is yes – you can trust yourself. You can also trust others in ways that are appropriate for the relationship. If you know someone well and they have proven over a long period of time to be trustworthy, keep secrets, and do not use you or take advantage of you, then it makes sense to trust that person more than a stranger or someone who has outward uprightness that you do not know well. That level of trust is earned through long-time demonstration of its characteristics.
Seeing someone on stage for years or relying on testimony of people impressed by someone should not convince you to lower your guard. Even if you do believe someone is pious, you still never drop your better judgment, because even saints are fallible.
Don't Fall for Reputation
Never take other respected leaders praising or working alongside an individual as proof of his or her trustworthiness. It is possible that the teachers you trust are unaware of any wrongdoing. It's not a reasonable expectation, nor is it a responsibility for them to boycott or disassociate themselves from another religious figure even if they are aware of them being abusive.
Furthermore, skilled manipulators often gain favor from respected teachers both overseas and domestically to gain credibility.
If one shaykh praises another shaykh, but you witness abusive behavior, don't doubt yourself based on this praise. The praise may have been true at one time or may have been true in the experience of the one giving the praise, but no one knows another person's current spiritual state as spiritual states can change.
Even if the abusive individual was previously recognized to be a great wali (saint), understand that there are saints who have lost their sainthood as they do not have isma (divine protection from sin or leaving Islam) like the prophets (upon them be peace) do. What was true yesterday, may not be true today.
Often praises of integrity, courage, and inclusiveness are heaped on men who support influential female figures. However, men who are praised as 'allies,' and thanked for 'using their privilege' to support female scholarship and the participation of women in religious organizations and events are no more trustworthy than those who don't.
Abusers are often very image-conscious and may be acting to improve their own image and brand strength. Influential male and female religious figures also help one another with mutual praising and social-proofing. That is how the misdoings of men who are supportive of women are ignored, as long as they support the right politicized causes such as inclusive spaces and diverse panels.
Don't be tricked into trust through a person's credentials. An ijazah (license) to be a shaykh of a tariqa is purportedly the highest credential. It's a credential that allegedly has a chain that goes all the way back to the Prophet

, but that does not impart any of the Prophet's character or trustworthiness in and of itself. A shaykh has to continuously live up to the ijaza and position. The position does not justify behavior outside of the sharia or any form of abuse. Scholars are inheritors of the Prophet

only to the degree to which they embody his character.
When a teacher who hasn't spent adequate time with righteous shayukh abuses, they are said to lack suhba (companionship of the pious), and that is why they are abusive.
The truth is many of the worst abusers in traditional circles are highly certified, have spent adequate time with shayukh, are valid representatives of them, and are able to abuse because the previously mentioned credentials lead to blind trust.
Don't let certifications about spiritual abuse, ethical leadership, or the like mean anything to you. Skilled narcissists will be the first to get such certifications and take courses because they know this will make people trust them more. You will see courses on 'healthy leadership' and 'spiritual abuse prevention' being taught and designed by them. There is a false premise behind such certifications that if religious leaders knew how abuse occurs and the damage it causes victims they wouldn't do it. The fact is they know how abuse works, know how damaging it is, and don't care. In a way, it's good to have lessons on spiritual abuse from purveyors of abuse, just as learning theft prevention from a thief might be the most beneficial.
Don't judge by rhetoric
Don't look at the rhetoric of groups or individuals to see how seriously they take abuse. Spiritual abuse occurs in all groups. It is common for members of one group to call out abuse that they see in another group while ignoring abuse occurring within their own group.
Sufis who will talk about the importance of sharia, label others as 'goofy-Sufis,' and insist that real Sufis follow sharia, will very often abuse in private and use the same justifications as the other Sufi groups they publicly deride.
Many imams and religious leaders will talk publicly about the importance of justice, having zero-tolerance for abuse, and the importance of building safe spaces, while they themselves are participating in the abuse.
Furthermore, female religious leaders will often cover up secret marriages, and other abuses for such men and help them to ostracize and destroy the credibility of their victims as long as their political views align. Muslim mental health providers often incorporate religious figures when they do programs, and in some cases they involve known abusers if it helps their cause.
In some cases, the organization does not know of any abuse. Abusive individuals use partnerships with Muslim mental health organizations to enhance their image as a "safe person." This is especially dangerous due to the vulnerability of those struggling with mental illness and spiritual issues, who may then be exploited by the abuser. It is a community responsibility to ensure the safety of these vulnerable individuals and to ensure that they do have access to resources that can actually help them.
Don't judge by fame
One false assumption is that the local-unknown teacher is sincere while the famous preacher is insincere and just wants to amass followers. This contrast is baseless although rhetorically catchy.
The fact is, many unknown teachers desire fame and work towards it more than those who are famous. Other times the unknown and famous teacher may have the same love of leadership, but one is more skilled than the other. They both may also be incredibly sincere.
Ultimately, we cannot judge what is in someone's heart but must look at their actions, and if their actions are abusive, they are a danger to the community. Both famous and non-famous teachers are equally capable of spiritual abuse.
Look for a procedure
Before being involved in an organization, look for a code of conduct. There is no accountability without one in non-criminal matters. Never depend on people, look at the procedures and ensure that the procedure calls for transparency, such as the one we at In Shaykh's Clothing published and made free for the public to use.
Procedure also applies to an organizations' financials. Do not donate money to organizations based on personalities, instead demand financial transparency and accountability for the money spent. There is great incentive for spiritual abusers to win the trust of crowds when it means they can raise money without any financial accountability.
But what about Husne-Zann? Thinking well of others?
Allah tells us يَا أَيُّهَا الَّذِينَ آمَنُوا اجْتَنِبُوا كَثِيرًا مِّنَ الظَّنِّ إِنَّ بَعْضَ الظَّنِّ إِثْمٌ
"O You who believe, leave much suspicion, indeed some suspicions are sinful" (Quran 49:12).
From this verse, we see that some – not all negative opinions are sinful. The prohibition is partitive, meaning some bad opinions are permissible.
If someone punches you, it is not hunse-zann to assume that person just happened to stretch with a closed fist and did not see your face was in the way. This kind of delusion will lead to you getting punched more. To be wary of their fist isn't a sinful level of suspicion.
Part of why spiritual abuse is difficult to detect is that its purveyors have a reputation for outward uprightness. They are thought well of in the community, and in many cases they are its pillars and have decades of positive service to their defense. Assuming that someone cannot be abusive simply because they have been a teacher or leader for a long time is not husne-zann. When facts are brought to light- like a fist to the face – it is delusional to assume they didn't mean it that way.
If someone does something that warrants suspicion, then put your guard up and don't make excuses for those actions. Start with a general guard and be procedural about things which require a procedure.  For example, if you are going to loan someone money, don't just take their word that they will pay you back but insist on a written record. If they say they are offended, just say "it's my standard procedure to avoid any confusion later on." A reasonable person won't have an issue with that. If someone mentions on the phone they will pay you $100 for your work, write an email to confirm what was said on the phone so there's a record for it.
Lastly, and most importantly, never leave your child alone with a teacher where you or others cannot see them. Many cases of child sexual assault can be prevented if we never allow children to study alone with adults. There should never be an exception to this, and parents much uphold this as a matter of policy. Precaution is not an accusation, and this is a professional and standard no one should reject.
Are You Prepared for Marriage and Building a Family?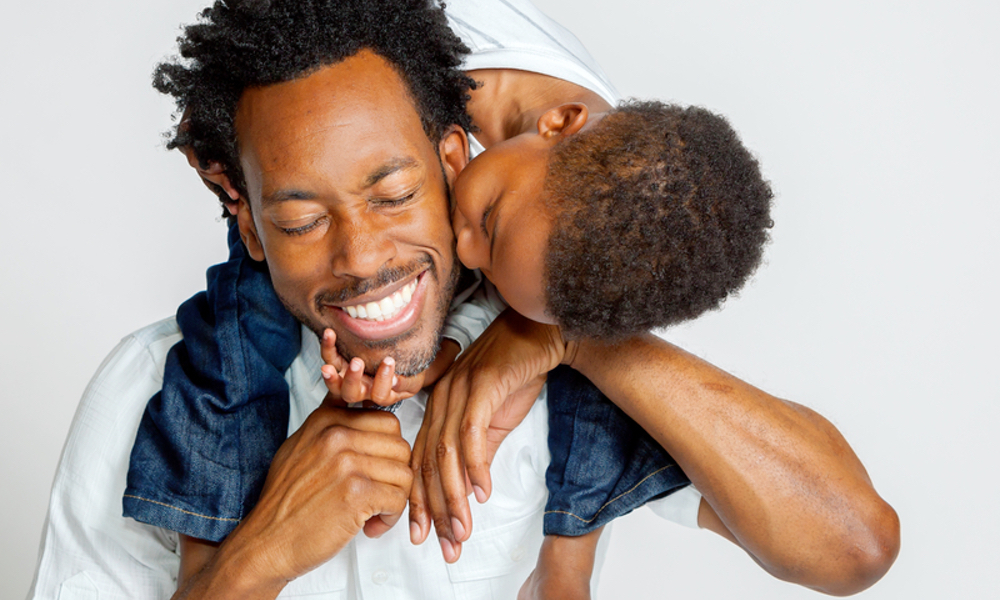 High School is that time which is ideal for preparing yourself for the rest of your life. There is so much excitement and opportunity. Youth is a time of energy, growth, health, beauty, and adventure. Along with the thrill of being one of the best times of life, there is a definite lack of life experience. In your youth, you end up depending on your own judgments as well as the advice of others who are further along the path. Your own judgments usually come from your own knowledge, assumptions, likes, and dislikes. No matter how wise, mature, or well-intended a youth is compared to his or her peers, the inherent lack of life experience can also mislead that person to go down a path which is not serving them or their loved ones best. A youth may walk into mistakes without knowing, or get themselves into trouble resulting from naivety.
Salma and Yousef: 
Salma and Yousef had grown up in the same community for many years. They had gone to the same masjid and attended youth group together during high school. After going off to college for a few years, both were back in town and found that they would make good prospects for marriage for each other. Yousef was moving along his career path, and Salma looked forward to her new relationship. Yousef was happy to settle down. The first few months after marriage were hectic: getting a new place, organizing, managing new jobs and extended family. After a few months, they began to wonder when things would settle down and be like the vision they had about married life.

Later with valuable life experience, we come to realize that the ideas we had in our youth about marriage and family are far from what are they are in reality. The things that we thought mattered in high school, may not matter as much, and the things that we took for granted really matter a lot more than we realized. In retrospect, we learn that marriage is not simply a door that we walk through which changes our life, but something that each young Muslim and Muslima should be preparing for individually through observation, introspection, and reflection. In order to prepare for marriage, each person must intend to want to be the best person he or she can be in that role. There is a conscious process that they must put themselves through.
This conscious process should begin in youth. Waiting until marriage to start this process is all too late. We must really start preparing for marriage as a conscious part of our growth, self-development, and character building from a young age. The more prepared we are internally, the better off we will be in the process of marriage. The best analogy would be the stronger the structure and foundation of a building, the better that building will be able to serve its purpose and withstand the environment. Another way to think of this process is like planting a seed. We plant a seed long before the harvest, but the more time, care, and attention, the more beautiful and beneficial the fruits will be.
Sarah and Hasan:
Hasan grew up on the East Coast. He had gone to boarding school all through high school, especially since his parents had died in an unfortunate accident. His next of kin was his aunt and uncle, who managed his finances, and cared for him when school was not in session. Hasan was safe and comfortable with his aunt and uncle, but he always felt there was something missing in his life. During his college years, Hasan was introduced to Sarah and eventually they decided to get married.
The first week of his new job, Hasan caught a really bad case of the flu that made it hard for him to get his projects done. Groggy in bed, he sees Sarah appear with a tray of soup and medicine every day until he felt better. Nobody had ever done that for him before. He remembered the "mawaddah and rahmah" that the Quran spoke of.
Knowledge, Skills, and Understanding:
The process of growing into that person who is ready to start a family is that we need to first to be aware of ourselves and be aware of others around us. We have to have knowledge of ourselves and our environment. With time, reflection and life experience, that knowledge activates into understanding and wisdom. This activity the ability to make choices between right and wrong, and predict how our actions will affect others related to us.
Preview:
This series is made up of several parts which make up a unit about preparation for family life. Some of the topics covered include:
The Family Unit In Islam
Characteristics of an Individual Needed for Family Life
The Nuclear Family
The Extended Family
Hamza and Tamika
Tamika and Hamza got married six months ago. Tamika was getting her teacher certification in night school and started her first daytime teaching job at the local elementary school. She was shocked at the amount of energy it took to manage second graders. She thought teaching was about writing on a board and reading books to kids, but found out it had a lot more to do with discipline, speaking loudly, and chasing them around. This week she had state testing for the students and her finals at night school. She was not sure how to balance all this with her new home duties. One day feeling despair, she walked in her kitchen and found a surprise. Hamza had prepared a beautiful delicious dinner for them that would last a few days, and the home looked extra clean too. Tamika was pleasantly surprised and remembered the example of our Prophet Muhammad

.
The Family Unit in Islam
We always have to start with the beginning. We have to ask, "What is the family unit in Islam?" To answer this we take a step further back, asking, "What is the world-wide definition of family? Is it the same for all people? Of course not. "Family" means a lot of different things to a lot of different people across the world. As Muslims, what family means to us, is affected by culture and values, as well as our own understanding of Islam.
The world-wide definition of family is a group of people who are related to each other through blood or marriage. Beyond this point, is where there are many differences in views. Some people vary on how distantly related to consider a family. In some cultures, family is assumed to be only the nuclear family, consisting of mom dad and kids only. Other cultures assume family includes an extended family. Another large discrepancy lies in defining family roles and responsibilities. Various cultures promote different behavioral norms for different genders or roles in the family. For example, some cultures promote women staying at home in a life of luxury, while others esteem women joining the workforce while raising their kids on the side. Living styles vary too, where some cultures prefer individual family homes, while in other parts of the world extended families live together in large buildings always interacting with each other.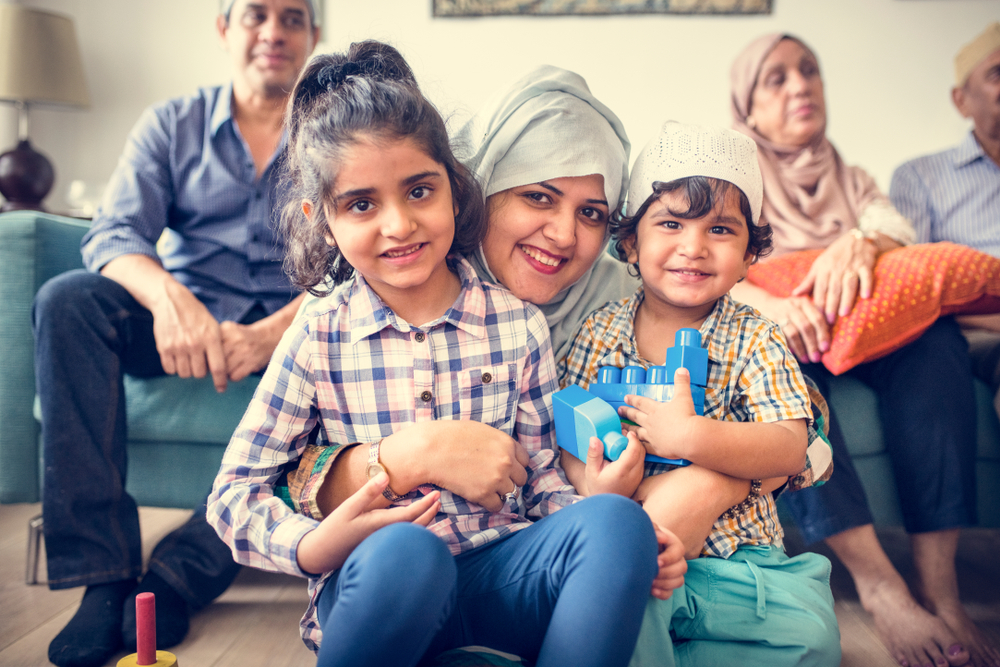 Layla and Ibrahim   
Layla and Ibrahim met at summer retreat where spirituality was the focus, and scholars were teaching them all day. Neither of them was seriously considering getting married, but one of the retreat teachers thought they might make a good match. It seemed like a fairytale, and the retreat gave them an extra spiritual high. Layla could not imagine anything going wrong. She was half Italian and half Egyptian, and Ibrahim came from a desi family. Soon after the nikah, Layla moved across the country into Ibrahim's family home, where his parents, three siblings, and grandmother lived.  Come Ramadan, Layla's mother-in-law, Ruqayya, was buying her new clothes to wear to the masjid. It was out of love, but Sarah had never worn a shalwar kameez in all her life! Ruqayya Aunty started getting upset when Layla was not as excited about the clothes as she was.
As Eid approached, Layla had just picked a cute dress from the department store that she was looking forward to wearing. Yet again, her mother-in-law had other plans for her.
Layla was getting upset inside. It was the night before Eid and the last thing she wanted to do was fight with her new husband. She did not want that stress, especially because they all lived together. At this point, Layla started looking through her Islamic lecture notes. She wanted to know, was this request from her mother-in-law a part of the culture, or was it part of the religion?
Marriage
The basis of all families, undoubtedly, is the institution of marriage. In the Islamic model, the marriage consists of a husband and a wife. In broad terms, marriage is the commitment of two individuals towards each other and their children to live and work together to meet and support each other's needs in the way that they see fit. What needs they meet vary as well, from person to person, and family to family. The marriage bond must sustain the weight of fulfilling first their own obligations toward each other. This is the priority. The marriage must also be strong enough to hold the responsibility of raising the kids, and then the extended family.
How are we as Muslims unique and what makes us different from other family models? We are responsible to Allah. The end goals are what makes us different, and the method in which we work. In other family systems, beliefs are different, goals are different, and the motives are different. Methods can especially be different. In the end, it is quite a different system. What makes us better? Not because we say we are better or because we automatically feel better about ourselves due to a misplaced feeling of superiority. But instead it is because we are adhering to the system put in place by the most perfect God, Allah, the Creator and Sustainer of all the worlds, the One Who knows best what it is we need.
Family Roles:
Each person in the family has a role which Allah

has meant for them to have, and which ethics and common sense tell us to follow. However, our nafs and ego can easily misguide us to live our family life in the wrong way, which is harmful and keeps us suffering. Suffering can take place in many ways. It can take place in the form of neglect or abuse. In the spectrum of right and wrong, Allah

tells us that we are a nation meant for the middle path. So we should not go to any extreme in neglect or abuse.
What are the consequences of mishandling our family roles? Allah

calls this type of wrongdoing "transgression" or "oppression". There are definitely consequences of oppression, abuse, and neglect. There are worldly consequences which we feel in this life, and there are long term consequences in the Akhirah.
Razan and Farhaan
Razan and Farhan had gotten married two years ago. Since they were from different towns, Razan would have to move to Farhaan's hometown. On top of the change of married life, Razan felt pangs of homesickness and did not know many people in the new town. However, Farhaan did not realize what she was going through. He still had the same friends he grew up with for years. They had a die-hard routine to go to football games on Friday night and play basketball on Saturday at the rec center.
Razan was losing her patience. How could he think it was okay to go out with his friends twice on the weekend? Yet he expected her to keep the home together? Her blood started to boil. What does Islam say about this?
Mawaddah and Rahma
The starting point of a family is a healthy relationship between the husband and wife. Allah SWT prescribed in Surah 25: verse 74, that the marriage relationship is supposed to be built on Mawaddah (compassion) and Rahma (mercy). A loving family environment responds to both the needs of the children and the needs of parents. Good parenting prepares children to become responsible adults.
Aliyaah and Irwan
Aliyaah and Irwan had homeschooled their twin children, Jannah and Omar, for four years. They were cautious about where to admit their children for the next school year. Aliyaah felt that she wanted to homeschool her children for another few years. There were no Islamic Schools in their town. Irwan wanted to let his kids go to public schools. He felt that was nothing wrong with knowing how things in the real world are. However, every conversation they started about this issue ended up into a conflict or fight. This was beginning to affect their relationship.
Parenting
Two significant roles that adults in a family play are that they are married and they are parents. It is important that parents work to preserve and protect their marital relationship since it is really the pillar which supports the parenting role. Parenting is a role which Allah

directly addresses in our religion. We will be asked very thoroughly about this most important role which we will all play in our lives.
There is a hadith in which the Prophet Muhammad

reminds us,
"All of you are shepherds and responsible for your wards under you care. The imam is the shepherd of his subjects and is responsible for them, and a man is a shepherd of his family and is responsible for them. A woman is the shepherd of her husband's house and is responsible for it. A servant is the shepherd of his master's belongings and is responsible for them. A man is the shepherd of his father's property and is responsible for them". (Bukhari and Muslim)
Islam has placed a lot of importance on the family unit. A family is the basic building block of Islam. A strong family can facilitate positive social change within itself and the society as a whole. The Quran asserts that human beings are entrusted by their Creator to be his trustees on Earth, thus they need to be trained and prepared for the task of trusteeship (isthiklaf).
Asa youth, it is important to make a concerted effort to develop our family skills so that we grow into that role smoothly. Proper development will prepare a person emotionally, mentally, spiritually, and physically for marriage and family life.
Mona Islam is a youth worker, community builder, motivational speaker, writer, and author. For the past 25 years, Sr. Mona has been on the forefront of her passion both locally and nationally, which is inculcating character development in youth (tarbiyah).  Sr. Mona has extensive knowledge of Islamic sciences through the privilege of studying under many scholars and traveling worldwide.  An educator by profession, she is a published author, completed her masters in Educational Admin and currently doing her doctorate in Curriculum and Instruction. Sr. Mona is married with five children and lives in Houston, TX.
Thoughts on Gillette: The Best Men Can Be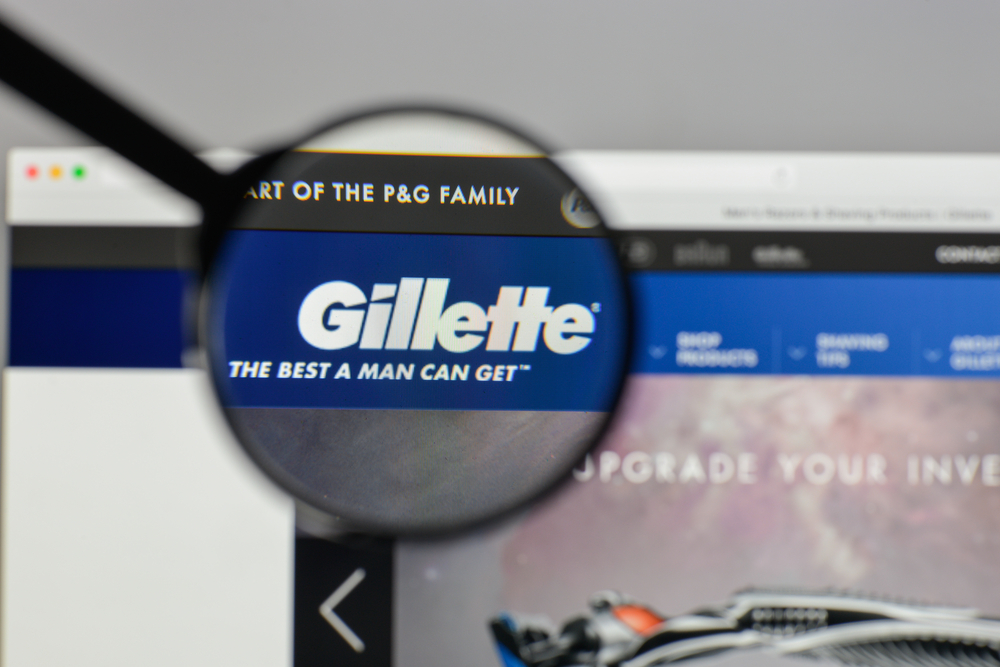 Some people love it, some people hate it, but Gillette's short film (ad) has people talking about masculinity in culture, media, and all things #MeToo.
So how does this relate to the Muslim community, and how does the lens of religion change the angle we view this with? Also, how do all those people taking photos of Gillette razors down their toilets plan to take them out without fishing around by hand? (ew.)
We asked our writers to share. Tell us what you think of the ad in the comments below.

---
---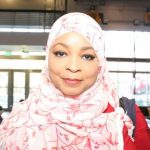 "I found the Gillette ad a powerful statement challenging bullying, rape culture and sexual harassment. For me those are the Islamic ideals that actually drew me to Islam. The first Muslim men came from the family I knew. I felt respected and even safe being around them. And respect for women was a key teachings in the Islamic literature I read as I learned about the faith before embracing it. There was so much on honoring women, raising women's status beyond objectification.
But at the same time it makes me very sad having lived in three Muslim majority countries where sexual-harassment was common place. And seeing it here in the United States a where lot of problematic behavior is condoned by our communities. I've even seen some pushback against the term toxic masculinity.
So at first I wondered how would this commercial relate to our community. Then, I was encouraged when I saw the footage of ibn Ali Miller intervening and interrupting street violence. He reminded those teens that they were men. A Muslim man was being held up in this viral ad as being among the "some" who were pushing for change. His courage provided a remedy to the toxic masculinity that leads to the vulnerability of Black life through street violence. It reminded me of the upstanding behavior of the Muslim men who embody our values of honor and respect, and make a difference in our neighborhoods. They are the peace keepers like the ones I worked with at United Muslim Masjid in Philly who stopped a feud, like the young men at Islah LA who escort the sisters to our cars after a function, like my wali, Salah Lashin, the father of three daughters, they are the allies of Muslim women and we look out for each other to make sure that we are not oppressing each other. They create safety. That is what Muslims are supposed to do.
I met ibn Ali Miller this past fall at the MAS LA Convention where he gave an inspiring speech, so that's pretty awesome. So for me the biggest Takeaway is that by living the prophetic example, the sunnah, ibn Ali Miller did the best dawah. May Allah reward him."
---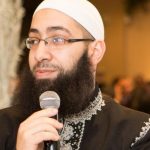 "The polarization of our times does not allow calm coherent conversations on gender identity. Long story short, without the authority and nuance of revelation, our frame of reference will always be so biased and so shallow. This discussion is just one small example of that. Toxic masculinity cannot be combated with demasculinization – reactions are expected to be imbalanced though.
Only wahy (relevation) can tell us what acceptable spectrum of masculinity is not toxic, and what aspects of compassion and gentleness are not unmasculine. And in the end, only sincere devotion to God can break the egotism and groupthink at the core of these debates. Allahul Musta'an. Perhaps we should take these opportunities to remind of that in general, the necessity of an authentic God-centric, God-informed personality to escape the pendulum effect of moral debates that rage on.
---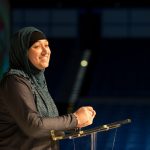 "We knew 1400 years ago that beating on each other and disrespecting women was haram, so maybe we roll our eyes a little when this stuff is seen as groundbreaking or woke or revolutionary, but we shouldn't. Maybe we're taking too much for granted. The gentility, honor, and refinement that the Prophet

brought to men was groundbreaking and revolutionary in pre-Islamic Arabia too, back when girls were buried alive and women were inherited as property.
Religiously speaking, boys don't just "get to be boys" because the Sunnah of the Prophet

demands they grow up and become non-bullying, gaze-lowering, chastity-guarding, men. Our religion demands better of all of us, and when we fail to do better, we can't blame Islam for it.
Cultural speaking though, "Boys will be boys" is a deeply entrenched social norm in this as well as cultures in some Muslim-majority countries, and challenging it is a commendable attempt on Gillette's part even if it seems like old news as Islam is concerned.
---
"Yes, we need strong men who raise dignified boys that know how to respect women…nothing new there. Our culture just doesn't have a way for producing that systematically. We don't teach ethics and good character to children in school or even in the house, so unless we come up with a way of addressing these problems, all this hype is not all that productive.
---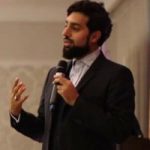 I heard the furore over the ad from both sides – one that felt that this was overdue recalibration of toxic masculinity and another that felt that this was an unjust and generalised caricature of men.
My take is that, as Muslims, we have a unique example of non-toxic masculinity / non-toxic femininity as embodied by our Prophet

and many of the great Muslims we look up to. It is up to us to ensure that we emulate and promote them and their examples rather than take sides in a debate in which no one wins.
---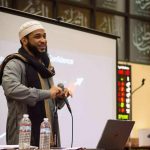 "An external sign of marū'ah (manliness) : A beard.
The Prophet ‎

‎‬‎ said there are ten things which are part of fitra (divine order)… which includes growing the beard. Every Prophet of Allah had a lihya. From its inception Gillette has been redefining manliness. Of course they will continue to push the limits."