Who Started The Latest Round of Escalation: Gaza Palestinians or Israel? A Timeline.
Here we go again.
Israel has started bombing Gaza using one of the most superior air-force in the world against one of the most inferior resistance in the world. As always, two narratives carry the day.
One that is dominant in most Palestine-friendly and neutral countries that decries Israel for everything, from occupation to siege to the use of heavy weaponry against a defenseless people; and the other narrative dominating USA and some other strong Israel allies: Israel is acting in self-defense against a barrage of rocket attacks.
Pandering to Israeli narrative becomes so dominant in America that one sees despicable headlines such as this in USA Today
"Gaza strikes intensify, frightening Israelis"
You will see many of the sources below from the States read like IDF press-releases; nearly every headline or story always mentions the rockets before relaying the news of "bad, but deserved" deaths of Palestinian civilians.
But obviously both narratives cannot be right.
There is truth out somewhere, and one can see that based on factual time-lines, it is clear who is responsible for this latest salvo. Furthermore, one can corroborate responsible party with a more subjective evaluation of motives.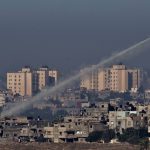 As for timeline, one can begin at the occupation and apartheid, but that would be laborious. One can also mention the ongoing siege that continues to cripple Gaza, the largest open-air jail in the world. But let's move to more specific and timely events and the culprit becomes obvious.
After weeks of lull:
November 8th: Israeli soldiers invade Gaza and exchange gunfire, and end up killing a 13-year old boy. [Source]
November 10th: Palestinians fighters attack Israeli soldiers (NOT civilians) and would 4 using anti-tank missile. [Source]
November 10th: Israel responds to this non-civilian attack by killing 4 civilians, all between16 and 18, including two more civilians gathered at a funeral. 25 more wounded [Source]
November 10th: Palestinian militants send rockets into southern Israel- no report of injuries.
November 11th: Israel continues attacks, killing one more civilian and wounding more than 30. [Source]
November 12th: Palestinian militant factions agree to a truce as long as Israel ends its attacks. Israel sends similar signal. [Source]
November 14th: Israel re-ignites violence by illegal assassination of Hamas leader and also ends up killing Ahmed Jabari, the head of Hamas' military wing and according to reports, kills another 10 Palestinians, including an 11-month-old baby and a woman pregnant with twins. [Source]
Besides the facts as outlined above, it is clear that as is almost always the case, Israel is the original provocateur and besides the timeline, one can also consider motives. With upcoming election, right-wing hawks in Israel led by Netanyahu know that such escalations play in his hand. By using death for politics, Netanyahu once again is displaying to the world that his thirst for power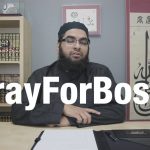 and his desire in establishing Israel's apartheid know no bounds. On the other hand, let's consider the Gazans. There are actually motives that would push Gazans to act responsibly. First of all, they are in an ill-position to have their infrastructure destroyed again. Secondly, they know that Egypt hasn't quite settled down and they cannot let their own problems become dominant in Egypt, causing their new ally Morsi all sorts of issues.
In conclusion, both the timeline and motives are clear that Israel is responsible for this latest Gaza escalation and as such bears responsibility for all the additional hatred and disgust of the world that this new round of killing will bring to it.
Related Posts:
See also:
Israel's Latest Assault on Gaza: The Lie of Who Started It
Timeline: Israel's Latest Escalation in Gaza
Interview: Ali Abunimah on the situation in Gaza