5-Step Guide to Healthy Ramadan Weight Loss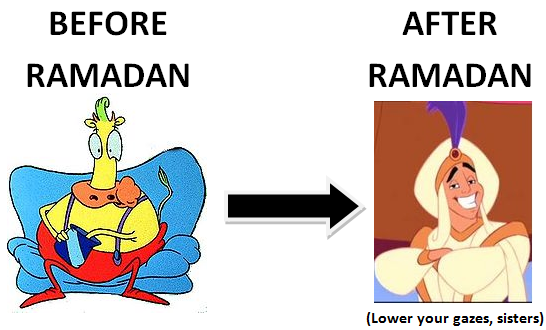 Dr. O blogs at Muslim Medicine, a site that strives to serve only the freshest grade-A certified ẓabiḥah ḥalāl comedy. Contact your local ḥalāl butcher for more details.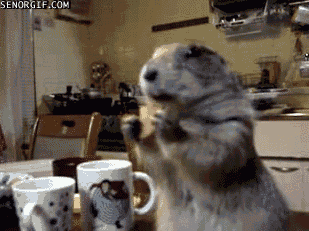 HEY. HEY YOU. YEAH, YOU. STOP DAYDREAMING ABOUT EATING AND PAY ATTENTION.
My dear brothers and sisters, Ramadan is finally here! That special time of the year where our divinely-ordained worship blossoms into a beautiful month of passionate devotion, rigorous spiritual purification, profound remembrance, deep self-reflection, unshakable inner tranquility, and selfless compassion.
Ramadan is a truly blessed time that gives us a much-needed opportunity to rediscover the immaculate wisdom of the Qur'an, to rekindle our relationship with our faith, and to edge ourselves closer to He who fashioned us from clay and dirt, and to partake in vitriolic fighting in our communities over sighting the moon while subsequently declaring others who don't follow our sighting as deviant. Ahh, the inspirational beauty of how we Muslims respectfully treat the entry of Ramadan into our lives.
Anyways, one of the things that make Ramadan truly stand out amongst all the other Islamic months is its mandate of ṣawm, or fasting. It's a built-in rigorous daily spiritual weight-loss program that trims the unsightly chunks of fat off of your īmān, and gives you a sizzling hot spiritual form that just might make some of the angels blush (okay, probably not – but wouldn't that feel pretty awesome?).
Think of Ramadan as the intense P90X workout routine for your īmān – in just 30 days your īmān will have abs of steel and pecs so tough that it'll make  Shayṭān feel like a fat little chubby kid trying to tempt you when he finally pays his bail and gets let out of jail on probation after 'Īd al-Fiṭr. But that's ONLY if you're willing to go the extra mile and give your īmān that workout that it so desperately needs this month!

What your īmān SHOULD feel like after Ramadan ends (without tattoos, of course)
Now, spiritual trimming is wonderful and all, but we know why you're really here. Just admit it: you've been letting yourself go this past year, haven't you? Sneaking in guilty pleasures every now and then like whole family-size bags of M&Ms, weekly orders of super-sized fish filet meals at McDonald's, and massive bowls of the heaviest chicken masala curry drowned in buckets of oil and grease. All those fattening foods have taken their toll on your weight since last Ramadan, and now you're probably gearing up for a grand feast every night after ifṭār as a reward for your fasting, huh? Well, shame on you!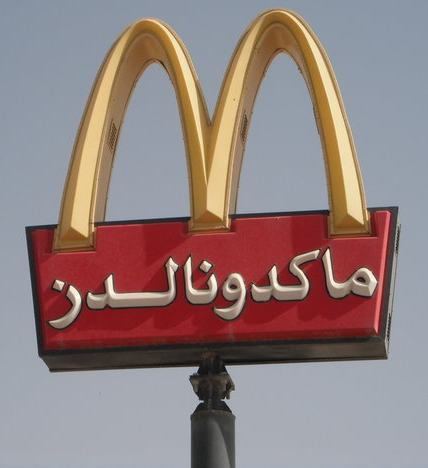 McDonalds – where the only thing heavier than your belly is your guilt of eating regularly here.
Despite the fact that we fast in Ramadan, we like to convince ourselves that we're actually losing weight, but according to clinical obesity research that I myself have completely made up, this is clearly a huge misconception. You might want to ask your kabob roll to leave the room, and tell your Philly cheese-steak to cover its eyes. The information below is not for the weak of heart. Well actually it kind of is, since cardiovascular disease is a side effect of – okay you get the point.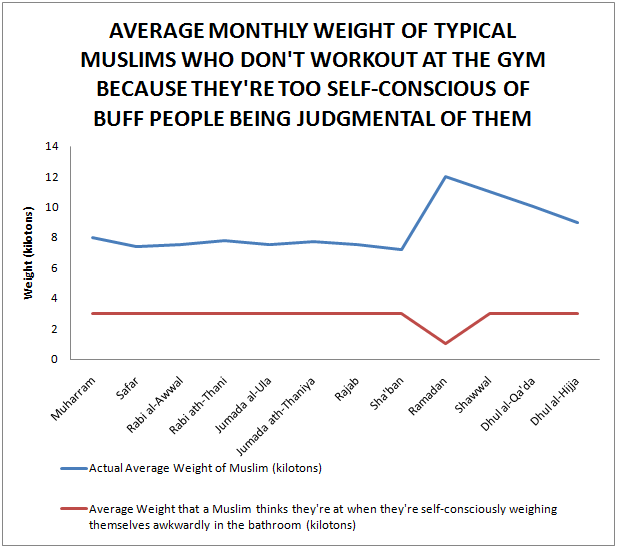 That's right. Kilotons. Does this chart make any sense when you actually think about it? Probably not. But did it make you feel self-conscious? I hope so. We've just been fooling ourselves into thinking that fasting would help trim that stubborn chubby belly fat and get us back on the fast-track to getting married (or if you're already married, getting you back to having your spouse NOT lower their gaze at you out of eye-strain).
You're probably thinking: "Well fine, you've made your case that Ramadan isn't exactly the automatic weight-loss dream-month that most Muslims convince themselves that it is. So what's the solution, then? How do I banish my stubborn unsightly fat to the depths of obscurity like Shayṭān gets banished every Ramadan?" Fortunately for you, my friends, MuslimMatters is here to help. This is our 5-step guide to Healthy Ramadan Weight Loss!
1 STOP SPEED-EATING AT SUḤŪR

Yeah, yeah, we've all heard that familiar excuse: it's nearly 3 minutes to fajr, you just woke up and rolled out of bed, and you gotta quickly grab something before time's up and you're left hungry and grumpy. So you rip open the kitchen cabinets and stuff yourself full of as many chips and cookies you can lay your hands on, then down a giant glass of milk at Guinness world-record speeds all before the game timer reaches zero and the referee blows the whistle and begins the adhān. What's worse than that are the folks who have plenty of time before fajr, but somehow are still frantically gorging like there's no tomorrow. You're chewing furiously all to beat the clock, and to anyone looking at you, it just 'aint a pretty sight.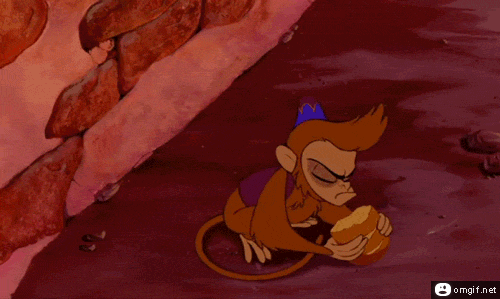 Take it easy there, buddy. Suḥūr isn't an eating contest – it's meant to give you a small energy kick to start your day off, but after you quickly expend that energy, you're on your own for the remainder of the fast. Stuffing yourself with more food doesn't necessarily mean you'll get more energy, so don't fool yourself into thinking a 7-course gourmet suḥūr meal will carry you all the way to ifṭār.
Take it easy, relax, moderate your intake, and eat just enough to give you strength for a small kick in the morning to get you started on your day, and leave it at that. Trust me on this, your body is an amazingly intricate biochemical machine. During a fasting state when your fuel starts to run on empty, your body begins producing hormones which naturally target your fat and energy stores and begin slowly burning them throughout the day to keep you on your feet. Allāh

has given you an incredible body that keeps you constantly monitored on energy and sugar levels. That's as natural as you can get with automatic weight loss.
2 DON'T OBSESS ABOUT FOOD
Let's do a little psychology experiment. I'm going to put a word here, and you tell me the first thing that comes to your mind as soon as you read it. Are you ready?
Chicken.
I'm almost 99% confident I know EXACTLY what you thought about once you read that word. You were thinking about lamb gyros. Don't even try to deny it – you had food on your mind. It's all psychology, and your mind follows that basic impulse just like everyone else's. I'm willing to bet that if I wrote "marriage dinner" as the phrase, the brothers would immediately think about their fantasy future wife's heavenly cooking, and sisters would immediately conjure up warm thoughts of all the romantic candle-light restaurants their future husbands probably won't take them to out of lazy stinginess. The point is, you're too preoccupied with food during Ramadan, and that's got to stop.
While fasting, you can't lose yourself in your day-dreams about the magnificent ifṭār feast waiting for you at maghrib time and drooling over the guessing games you play over what kind of delicious dinner awaits you every night. Obsessing over food while you're fasting is unhealthy and creepy, and points to a deeper dependence on food that you need to break.
Turn off the food channel, stop hanging around the kitchen staring at the fridge, and stop talking about food in general. Focus your time and efforts on worship and remembrance, and make every effort you can to expel all subconscious thoughts of food and drinks. It's tough to break dependance on snacks and meals, I know, but in the end, your tummy and your brain will thank you for it once Ramadan is over. Weight loss is just as much a battle of your mind as it is your body. Train both this Ramadan to give yourself the best edge over fighting your fat.
3 EXERCISE (DUH)
Okay yeah, I know what you're thinking. "Exercising to lose weight?! Gee, thanks for the tip, Captain Obvious." Well you know what, sometimes the most obvious solution is the one most overlooked or brushed off. So you're welcome, Lieutenant Sarcasm. The fact that we're fasting is the single biggest excuse that Muslims always come up with during Ramadan to justify their vegetable lifestyle during this month. Even potatoes get to see more movement than we do during Ramadan since they're skinned, cut up, and cooked almost every night. This is not a month of laziness, so DON'T USE FASTING AS AN EXCUSE FOR YOUR LAZINESS!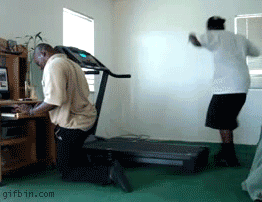 Yes, we're in a weakened state with low energy reserves while fasting, so it's understandable that for older folks, exercising might be dangerous. But for you younger able people, I'm not asking you to do Olympic weightlifting but to be active so you can speed up your body's fat burning. Like I mentioned before, in a fasting state, your body starts to mobilize your fat and begins burning it to power you. If you lay around all day and just nap and rest, your body won't need to burn much fat at all to keep you active, so your stubborn belly fat isn't going to magically disappear just because you've stopped eating for part of the day.
If you're young and able-bodied this Ramadan, start building habits of taking the stairs instead of the elevator, lightly walking to places instead of driving for 5 minutes, and opt to help with heavy work around the house instead of napping all day. Starting up a light, simple, and consistently active routine during Ramadan serves as an excellent means of really shaving off that excess weight and shaping you up quite nicely to force a lot of gaze-lowering once 'Īd al-Fiṭr rolls around.
4 STOP FEASTING AT IFṬĀR
Of all the Ramadan enemies that cause your weight-gain, this here is the biggest culprit. We're all guilty of doing this at one point or another during Ramadan – yes, even you, uncle in self-denial with the dried masala stains on your shalwar and the old grains of biryani from 3 Ramadans ago still imprisoned in your beard. Fasting all day makes even the smallest of ifṭār morsels taste like the most wonderful food in the world, and your appetite at break time is so voracious that you're probably ready to inhale the entire dinner table. That's why we tend to consider ifṭār and the subsequent dinner to be a rewarding entitlement for us that wipes away the guilt of other people seeing us using construction vehicles to pile on mountains of food onto our plates after we break our fasts.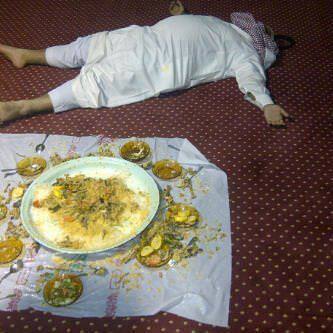 Yup. Your Ramadan seems to be going great.
For the sake of your health and your weight, you need to stop that. The point of ifṭār and the subsequent dinner is to sustain yourself and replenish your strength and energy after a long day's fast. It's not meant for you to consume the entire combined food volume of breakfast, lunch, brunch, afternoon snacks, and dinner all at once in one sitting. What was the entire point of you fasting if you're just going to shamelessly reward yourself at night with a MASSIVE meal fit for Jabba the Hut?
Just like the rule of thumb we established earlier with suḥūr, at ifṭār, eat just enough to stop your hunger pangs, and always moderate your intake and choose healthy meals rich in nutritious value. Lay off candy, junk food, and heavy meals high in fat and calories. If you're serious about losing weight during Ramadan, then you need to get serious about how much you allow yourself to eat at nighttime. We're Muslims for crying out loud, not Sumo Wrestlers. Take a lesson from Prophet Muhammad

and always eat in moderation, especially afterifṭār.
5 BE MINDFUL OF OTHERS
One of the most oft-forgotten aspects of Ramadan is its strong focus on charity and providing means of support for those less fortunate than you. We tend to limit this solely to monetary forms of charity, which detracts focus from an equally important goal for this month: feeding those less fortunate than us. Our money goes a long way, alḥamdulillāh, and it's wonderful that this month opens our hearts and our wallets as well, but it's rare that fasting Muslims reach out to soup kitchens, homeless shelters, and orphanages that are all around us. Not to mention parts of our own ummah which are suffering severely from drought, famine, war, and natural disasters. Giving your money for these causes is excellent, but disingenuous when you're throwing away entire plates and trays of leftover uneaten food every night while other Muslims are clearly starving to death.
Want to know the most sure-fire way of losing weight this Ramadan? Treat each morsel of food that you've been blessed with every night as the most precious commodity you can ask for. Picture that lavish plate of delicious gourmet goodness sitting in the lap of a starving Somalian girl, or in the hands of a grief-stricken refugee mother of a hungry newborn, and I promise you that you'll treat your food with a far deeper level of appreciation than ever before, and you'll certainly think twice before greedily jumping for 2nd, 3rd, and 4th helpings. That crushing guilt becomes even more compounded when you're approaching the garbage can with a half-eaten plate of food with overestimated portions that you yourself slapped on in the hopes that you'd mindlessly devour it.
Ramadan is the month of remembrance, so remember your starving brothers and sisters abroad and make an effort to not just throw money at the problem and feel good about yourself, but also make sincere du'ā' that Allāh

lifts their suffering and showers mercy upon them. Every grain of rice, piece of meat, and drop of water waiting for you at the very end of your fast is an immeasurable blessing from Allāh

. You may be trying to lose weight, but elsewhere your brothers and sisters can only dream about having the kind of food you're breaking your fast with. Don't forget them – and don't take your ifṭār for granted.

And there you have it, folks! Be sure to follow this guide for the remainder of this blessed month and inshā'Allāh you'll see striking results in no time!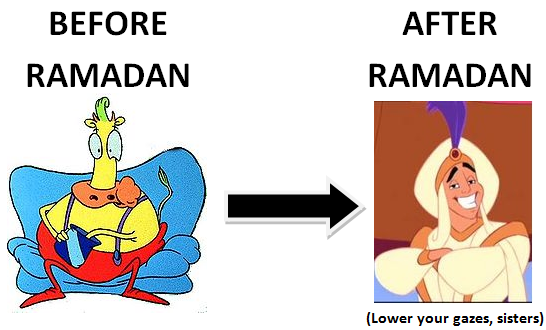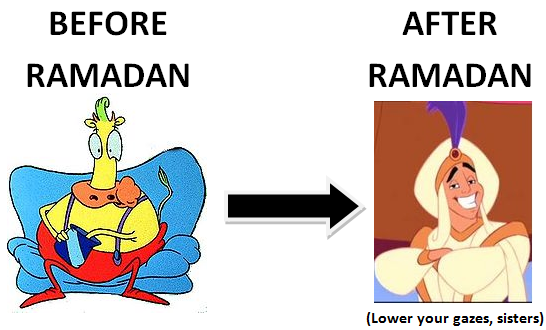 The Fast and the ¡Fiesta!: How Latino Muslims Celebrate Ramadan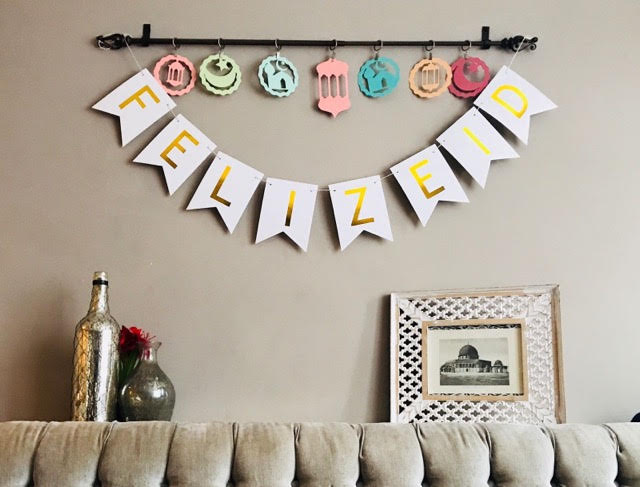 When the month of Ramadan is approaching, the Ortiz-Matos family begins to prepare the only way they know how, Puerto Rican style. Julio Ortiz and his wife, Shinoa Matos, reside in Brooklyn, New York. They are both Puerto Rican converts to Islam and their native tongue is Spanish. They have been Muslim for two decades each and married for close to 14 years. The couple has three children, ages 9, 7, and 5. Although Shinoa is also half Greek, she identifies herself as part of the ever-growing Latino Muslim population, a community that is bringing its very own sazon, or Latin flavor, to spice up Islamic holiday traditions.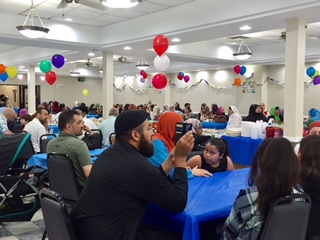 Preparations for Ramadan for this Muslim familia, or family, consists of planning together with their children to get them excited about the fasting season. They discuss how they will plan out the month in order to reap its many rewards, and the husband and wife decide on a schedule so they can alternate between attending the taraweeh prayers and babysitting. With the help of their children, Julio and Shinoa make a list of foods and ingredients they will need for their suhur, or pre-dawn meals, and iftar, their dinner after breaking the fast. These feasts will feature a variety of Puerto Rican dishes such as pollo guisado (stewed chicken), sorullos (corn dumplings stuffed with cheese), pasteles (meat-filled dumplings made out of root vegetables, green bananas, and plantains), tortilla española (Spanish omelets), empandas (meat-filled turnovers), and finger foods such as guava, cheese, and Spanish olives, coupled with the iconic Ramadan dates.
Right before Ramadan, the Ortiz-Matos home is decorated with typical fiesta décor, shining lights, pom poms, and banners in Spanish. One of their most unique Ramadan and Eid traditions is dressing up in Puerto Rican cultural attire. Shinoa explains, "My husband can usually be found wearing a guyabera (Caribbean dress) shirt in different colors along with a matching kufi. My sons will also wear tropical shirts with their own kufis. This year I am planning on dressing all my children in typical jibaro (Puerto Rican country) clothing, complete with my daughter in a bomba skirt and my sons with machetes and sombreros de paja (straw hats)!" To prepare for Eid, they redecorate the house with Feliz Eid (Happy Eid) signs and fill decorative bowls with traditional Puerto Rican sweets made with coconut, passion fruit, and pineapple.
As converts, Julio and Shinoa know the isolation that new Muslims can feel during the holidays, so they also make a habit out of spending the month with fellow Latinos and converts. Not only does Shinoa want to make sure that no one is spending Ramadan and Eid alone, she also wants her children to feel a sense of belonging. She said, "This helps to reinforce the (concept of a) Latino Muslim community in the eyes of our children because even though all Muslims are brethren, it is important for them to be able to see representation in others they associate with."
Even though they live in Brooklyn, Julio and Shinoa often attend the North Hudson Islamic Educational Center, or NHIEC, in New Jersey. This mosque across the Hudson River caters to the predominately Hispanic population of Union City and its surrounding areas. Due to its location, NHIEC is the home of one of the largest Latino Muslim communities in the nation and has been catering to their growing needs by providing simultaneous Spanish interpreting of Friday sermons, an annual Hispanic Muslim Day for the past two decades, and continuous educational programs specially geared towards Spanish-speakers and new Muslims of Hispanic heritage. During Ramadan, NHIEC offers iftar events catered by local Latino restaurants, like the Peruvian eatery, Fruit Punch, or the Arab/Hispanic fusion buffet called Fiesta. They also host potlucks, in which Latino Muslim converts and veterans alike breakfast by sharing their country's typical dishes. The mosque is decorated with streamers, balloons, and flags from all 21 majority Spanish-speaking countries.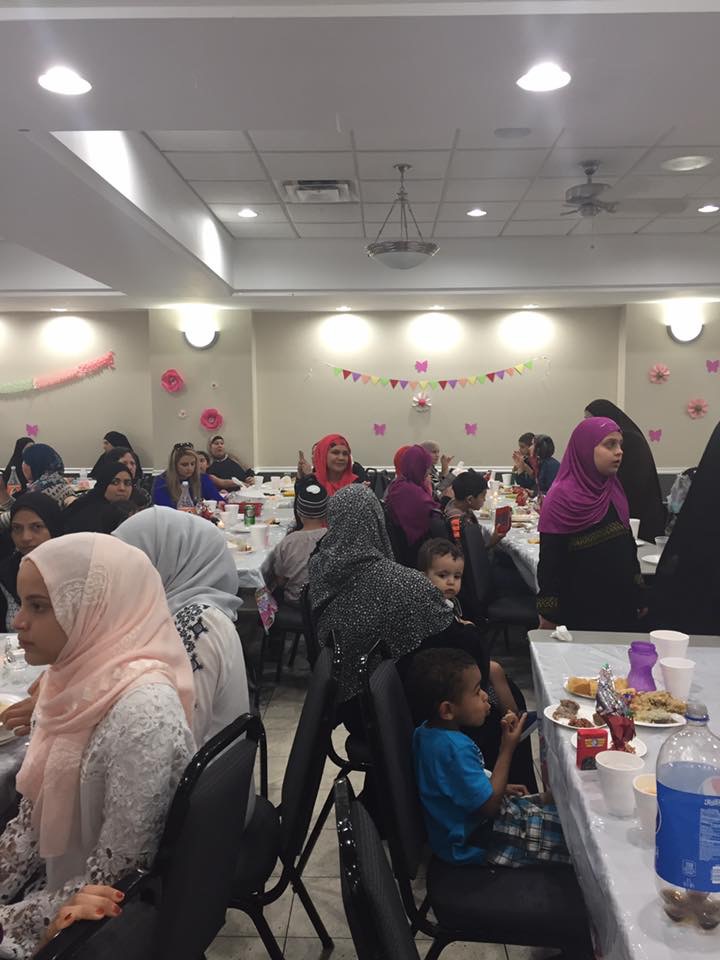 Halal on the Hudson
Union City may be known as "Havana on the Hudson" because of its large Cuban population, however, South Americans like Ecuadorians and Peruvians are also plentiful. Nylka Vargas is a mixture of both; residing near NHIEC, this Latina conversa (convert) is a social worker by day and an active member of NHIEC's dawah committee by night. She and her Syrian husband plan out their Ramadan by renewing their intentions, assessing their spiritual needs, crossing out to do items, cleaning, and clearing their schedules for the month. While subtle decorating is also part of the prep, Nylka prefers to set aside a quiet space at home for prayer and reflection.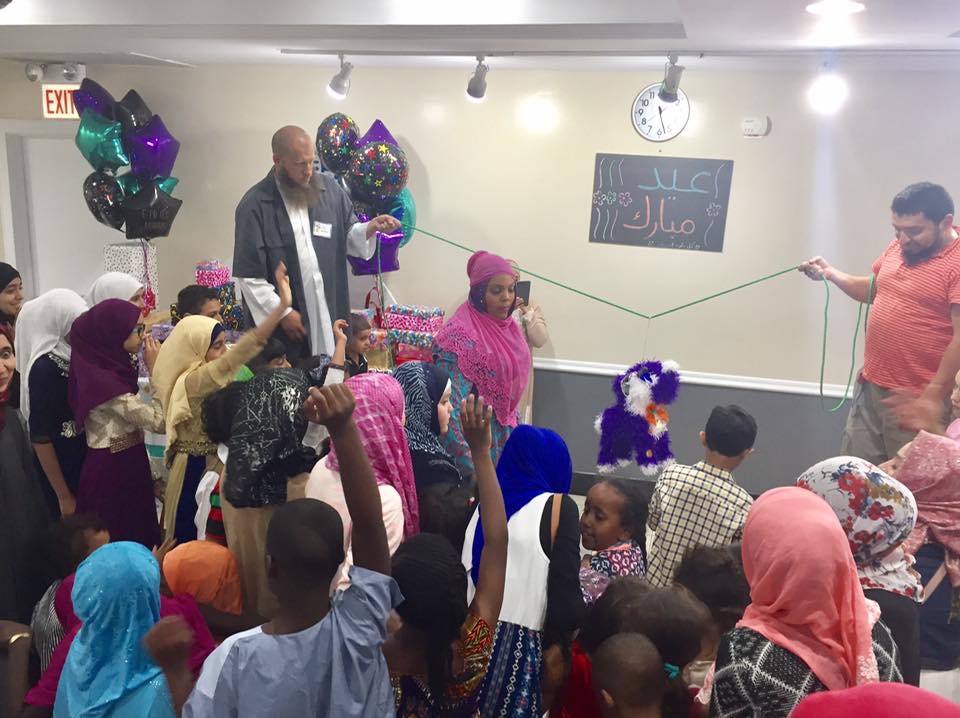 It is in the mosque where she works passionately alongside other Latino Muslims to make the month of Ramadan memorable for fellow Latinos. Due to most Latin American Muslims converting to Islam, their relatives are usually non-Muslims who do not celebrate Ramadan or Eid. Nevertheless, NHIEC provides an inclusive atmosphere, where converts are invited to bring their families to break fast and enjoy the festivities. They host yearly dawah and converts Ramadan programs, an annual grand Iftar for converts with Latin dishes, converts get-together iftars, and a program called "Share Your Iftar with a Convert" to actively encourage the community to break their fast with new Muslims. They also teach Ramadan prep classes, arts & crafts for children, and organize a converts Eid extravaganza.
Nylka says, "We take much pride in bedazzling and giving our Eid Party a custom touch with all kinds of Eid decorating pieces and an entertainment combo. It is always about what the community wants." One of Nylka's fellow dawah committee members is Flor Maza. Flor is a Salvadorian convert and mother of three married to an Egyptian Muslim. Ramadan is an exciting and busy time for Flor, who is a full-time pastelera (baker); she caters to the NHIEC community, literally, decorating and preparing all kinds of postres (desserts), both Spanish and Arabic. She has learned how to prepare typical Egyptian dishes and sweets and alternates between these and Latin-inspired foods for iftar.
"I have not lost my culture, but I am learning from other cultures," she joyfully explained, "All cultures are beautiful." Flor believes that Ramadan is a time to learn tolerance, patience, compassion, and gratefulness, and to collaborate in doing good. She demonstrates this by sharing her delicious meals and confections with the community during the many NHIEC events. When asked if anything distinguishes her as a Latina Muslim, she said, "Anyone can recognize a Latino Muslim because we, Latinas, are helpful, we preserve our culture and are proud of our language."
NHIEC is one of a few Islamic centers in the U.S. where guests can experience the festivities of Ramadan and Eid in Spanish. When the time for Eid prayer comes, the Muslim community in Union City and surrounding areas, pray outside either in a park or in a local school's soccer field. Non-Muslim neighbors hear the Takbirat al Eid, witness the Eid prayer, and listen to the sermon that follows on the loudspeakers, while admiring huge green banners with golden letters that read, "Happy Eid, Eid Mubarak (in Arabic script), and Feliz Eid."
A Mexican, Haitan, and Puerto Rican Ramadan
Eva Martineau-Ocasio was born in Mexico to a Mexican mother and Haitian father and she was brought up speaking Spanish at home. She is married to Ismail Ocasio, a Puerto Rican who was raised Muslim in New York by convert parents. They have three girls, ages 6, 3, and 6 months and reside in Brooklyn. While they have always practiced their faith, the couple has become more diligent about making Ramadan extra special and memorable for their children.
The focal point of their Ramadan décor is a table spread with Islamic and Ramadan-themed books (some in Spanish, others in English), arts and crafts, tools, calendars, and projects they will use to celebrate Ramadan. As with the Ortiz-Matos family, great care is given to set the mood for the commencement of the Month of Mercy. As Eva explained, "We prepare ahead of time by reading books and telling stories to remind ourselves about Ramadan. We use lights, banners, and homemade decorations to make Ramadan special in our home. In recent years, my sister and I even opened a small online shop to sell some of our decor." With her girls, the young mother, nurse and midwife student weaves prayer mats for their dolls and paints small glass linternas (lanterns) to display on their holiday table.
While other Muslim families have similar routines to welcome Ramadan, what sets the Martineau-Ocasios and other Latino Muslims apart is the way they have tailored their cultural traditions to adapt to Islamic practices. "Food and language play the largest roles in shaping the way we experience Ramadan outside of the important religious-based practices," Eva said, "I strive to make Ramadan as special and exciting for my children as Christmas was for me growing up." The family enjoys fast-breaking meals representative of their unique mix of Mexican, Puerto Rican, and Haitian culture. Some of their staples include tacos, fajitas, frijoles refritos (refried beans), Haitian style beef BBQ ribs, Haitian black rice, Puerto Rican arroz con maíz (yellow rice with corn), and even American Mac and Cheese.
They also celebrate with the general community and enjoy breaking fast with Arab and South Asian cuisine, as well. As a family, they attend Ramadan gatherings at the Muslim Community Center (MCC) and the MAS Brooklyn mosque in New York, where they are recognized as being Latino Muslims because of their language, Spanish, which they use with their children.
Ramon F. Ocasio, Ismail's father and Eva's father-in-law, shares a deeper perspective about celebrating Ramadan as a Puerto Rican Muslim of well over four decades. Ocasio was born in the Bronx and raised in El Barrio, Spanish Harlem in Manhattan. He embraced Islam in 1973. For this father and grandfather, nothing identifies as uniquely Latino in his practice of Ramadan aside from the food. He says, "My family prepares iftars featuring Latin cuisine for some masjids, both suburban and in the inner city. Just food, no unique decor. Food is the common denominator. Aside from that, there is nothing I can point to that is uniquely Latino in our celebrations." His personal favorites are pasteles, roasted leg of lamb (a halal substitute for pernil, a traditional pork dish), arroz con gandules (rice with pigeon peas), and flan (a custard dessert with caramel sauce).
When his children were young, he admits that things were a little different, with Eid gatherings in the park that drew thousands of Muslims, trips to Toys'R'Us for presents, movies, games, and outings. "Seasons change, families grow, our method of celebrating will change with it," Ocasio reminisces, "During a span of forty plus years, it can change quite a bit. As parents, we've tried our best to make Ramadan and Eids special for our children. For the most part, we have been successful."
Ramadan for the Latino Muslims of Chicago
Another Latino Ramadan legacy is being constructed west of the Tri-State area, in the Windy City. Rebecca Abuqaoud is the founder and director of Muslimahs of Chicago and a community organizer at Muslim Community Center at Elston Avenue (MCC), and at the Islamic Community Center of Illinois (ICCI). She hails from Lima, Peru, and she and her husband, Hasan Abuqaoud, have three children. Rebecca has been involved in organizing Ramadan events for the Latino community and for Muslim women and children for many years.
One of these is the annual, "Welcoming the Arrival of Ramadan," where female speakers are invited to present, and babysitting is provided to ensure mothers are able to attend. The dinner consists of a potluck, and attendees share their cultural dishes. Guests can choose from a variety of ethnic foods, including arroz con gandules, arroz chaufa (Peruvian rice), salads, pollo rostisado (rotisserie chicken), chicken biryani, and other Pakistani and Arab delicacies. This event began as an initiative for Spanish-speakers only, at the request of Latino Muslim women, however, it has grown to become a bilingual affair and draws anywhere from 60-80 attendees.
Rebecca is known in her community for dedicating her time to sharing her years of experience, Islamic knowledge, and wisdom with others. She said, "I really love being with my Latino sisters, I understand the help and support they need in their journey to Islam. I've been blessed to have knowledgeable Islamic teachers in my life and now it's time to pass that knowledge to my new sisters in Islam; I thank Allah for such an opportunity." Among other social events during Ramadan, Rebecca holds a Halaqa Book Club for ladies in Spanish at the ICCI, and for Eid, she assists with the Eid Potluck Fiesta at MCC.
In the North of Chicago, Ramadan and Eid is a family affair, and this includes the children of Latino converts. During Ramadan, mothers are encouraged to decorate their homes and the masjid to make the season exciting for their children. In the mosque, Rebecca and other volunteers prepare fun activities for them related to Eid, such as a puppet show, decorating paper plates, creating Eid greeting cards for their families, and pretend "baking" cookies and cupcakes with play-dough. The children also enjoy listening to other kids recite the Qur'an and chatting over pizza, snacks, cake, and juice.
The Eid Potluck Fiesta at MCC, sponsored also by Ojalá Foundation, is an effort that began to create a safe space for converts to celebrate Eid together. Everyone is invited to attend and can bring dishes to share. The walls are decorated for the occasion and candy-filled piñatas are set up for the children. Not only do the Latino Muslims enjoy these festivities, but also diverse members of the community who join them in the unifying celebration that is the culmination of the Month of Mercy and Forgiveness.
Feliz Eid
All the Latino Muslims who participated in this interview mentioned that the most significant aspect of Ramadan is the same across the board: to gain the maximum benefit from the intense self-reflection, fasting, constant prayer, spiritual cleansing, and dedication to the Qur'an. Cultural practices and celebrations are secondary to the religious aspect of Ramadan. However, the collective sentiment of those who converted to Islam is that they feel a sense of loss when they are celebrating Eid without their extended non-Muslim family. There is always, "something missing."
Latino culture is hugely family-centered, and thus, holidays are often a time to reunite with relatives. Eva Martineau summed it up as this: "For converts, missing out on the family aspect of any celebration can leave us with a sense of sadness and longing." Her suggestion, and that of other Latino Muslims is that, like NHIEC, ICCI, and MCC (in NY and Chicago), Islamic centers across the U.S. should host Ramadan and Eid events catering to not only Latino Muslims but converts in general. As individuals, fellow Muslims can also host those who may otherwise not have anyone to break the fast with, in their iftars and Eid celebrations. This will provide those newer Muslims with that sense of brotherhood and sisterhood they long for, and maybe in return, they can taste some of those yummy ethnic dishes.
Feliz Ramadan!
Note: A modified version of this article appeared in Islamic Horizons Magazine May/June 2019 edition.
Of Dreams and Shadows
A short story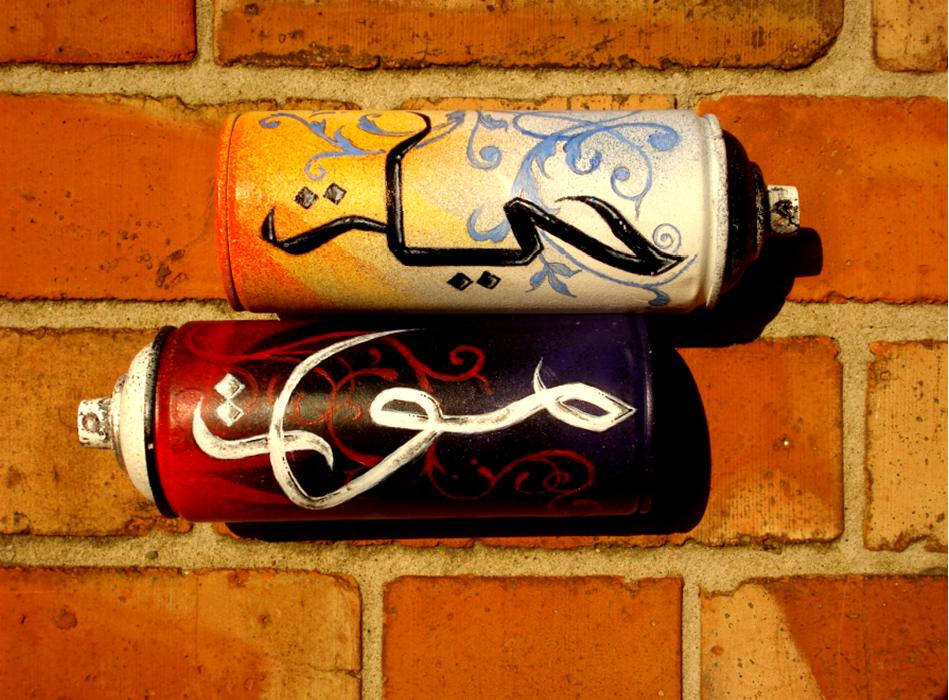 By Saulat Pervez
Tears streaming down her face and her lips moving fervently in supplication, the lady's terrified face spoke volumes. Watching the lady, she realized how closely this woman was viewing death. She herself always considered someone passing away as a reminder, casting a shadow on her consciousness, making her hyperaware of the transience of life, but the darkness would dissipate as the hours passed by, overtaken by the urgent demands of the mundane. For this woman, however, death was no longer an abstract concept: she stood mesmerized by the fear gripping the woman who could see herself being carried off in a coffin very soon.
That night, she wrote in her journal,
We often ask one another what we want to do with our lives, but rarely think about our own deaths. Perhaps it's time for us to work backwards. Let death be the starting point and then find purpose in our lives – knowing that no matter how old/young we are, or whether we have a prognosis hanging over our heads or not, death is right around the corner. In our zeal to accomplish everything we want, are we cognizant of the fact that anytime our life can come to an end? Too often, there's a disconnect and death – despite its certainty – comes as a surprise. Instead, I want to think about the person I want to be at the time of my death and then figure out everything I need to do to be that person.
***
"So, how were the latest test results?"
"Not good. Her kidneys are getting worse, and now the liver is affected too."
"And, how old did you say she was?"
"She's 80."
"Oh, so she's old," she casually said, shifting her eyes to the computer screen.
He realized it was the end of that conversation and looked at his notes for the tasks to be accomplished for the day, pushing his ill aunt in a faraway country from his thoughts. Lurking in his mind, though, was the question: Can we decide when it's okay for someone to die? To say that they have spent enough time in this world?
"Anything new today?" she asked.
***
He lay there, staring into space. A grandchild sat some distance away, a coffee cup next to her. From the window, he could see the hospital next door. Somehow, it looked really flimsy in his slanted gaze, as if the slightest jolt would crumble it into a miserable heap. His glance returned to the coffee cup for a fleeting second. He could taste the mocha latte in his mouth, but felt no appetite for it at that moment. His granddaughter looked up from her phone and caught his eye. "Would you like anything, Nana?" she asked, leaning forward.
He shook his head quietly and felt his son's hand slip into his with a squeeze. He looked around the room and saw his family spread out before him, standing, sitting on the sofa handle, slouching on a couch, reading, whispering, praying. He felt a sudden burst of love. He closed his eyes and saw the words that he was thinking: Am I ready to leave all this? He winced before sleep mercifully overtook him.
***
Her husband had been in a coma for only two days but the doctors were already recommending that he should be taken off the ventilator. His brain had been damaged – his heart had stopped beating for a couple of minutes before the paramedics had managed to revive it. His organs had started failing soon after the heart attack.
She was horrified. How could she take such a huge decision? Wouldn't she be ending his life if she agreed to pull the plug? What if he woke up in the next minute, day, week…? Taking his life was not a decision for her. She would refuse.
The doctors told her that she was only prolonging his pain. Let him go. But, to her, he didn't look like he was in pain. And she wondered if they had ulterior motives – did they want to give his bed to someone else? Was he costing the insurance provider a fortune? Did they want to salvage whatever organs that remained intact? All sorts of thoughts kept plaguing her. Oh God, why are you putting me through this? She held her head in her hands.
She sat next to him. His heart was beating, he was breathing. She knew that if they removed him from the respirator, he would deteriorate very quickly. To her, the machine was keeping him alive and they wanted to take it away. But, then, a thought crept up to her: Had his soul already left his body? Was he even alive? 
She remembered reading somewhere that a baby's heart starts beating within the first few weeks in the womb. But her faith taught her that the soul isn't breathed into the baby until the 12th week. So, technically, the heart could be beating without any soul. She let this sink in. The conflicting thoughts in her mind gradually grew quiet.
She looked at her husband and decided to listen to the doctors. I will let his life take its course. If he is meant to live, then he will survive, somehow.
***
Their house had an eerie silence, casting long shadows on everything it touched. Unless they were fighting, which happened quite a lot lately. It always began with whispered fury, as if their son was still living in the next room, but would escalate inevitably into a crescendo that would topple the silence into smithereens. Followed by a lot of sobbing and slammed doors. It was their way of mourning their only child, who had left them as suddenly as he had entered their lives.
She didn't think she had any maternal skills, but she knew how much he wanted a baby, and she had eventually given in. She would always remember the day she birthed him as the day a mother was born. He soon became their sun, their world revolving around his every need and want, years passing by. Of course, in her eyes, her husband was never as careful as he should be around him. And, to him, she was too overprotective and needed to lighten up. As he became a young man, though, the three had formed an endearing friendship and life seemed perfect.
It would've been an ordinary day in their mundane lives had tragedy not struck and snatched their grown child away senselessly. In the aftermath, they both found themselves standing on the edge of a precipice, their bodies weighed down by grief and blame. And then the letter arrived, yanking them back onto safe space.
It began with, "In the Name of God, the Most Gracious, the Most Merciful. Exalted is He who holds all control in His hands; who has power over all things; who created death and life to test you [people] and reveal which of you does best––He is the Mighty, the Forgiving; who created the seven heavens, one above the other. You will not see any flaw in what the Lord of Mercy creates. Look again! Can you see any flaw? Look again! And again! Your sight will turn back to you, weak and defeated" (Qur'an, 67:1-4).
Written by a mutual friend who was thousands of miles away, it amazingly acknowledged their pain and anger while reminding them that neither could've changed the fate of their son. It exposed their raw feelings towards each other and demanded that they not let this tragedy cause further damage by pulling away from each other. That, in this time of unspeakable loss, they need each other the most. It spoke of life and death as something far larger than them, and nothing they could've done would've saved their son. At the same time, it encouraged them to invest their energies into causes that would prevent others from suffering like they were. And, it ended with, "Say, 'Only what God has decreed will happen to us. He is our Master: let the believers put their trust in God'" (9:51).
They didn't know how many times they read the letter and when they curled their arms around each other, tears flowing. And that's when their long, torturous journey toward healing finally began. Together.
***
Inna lillahi wa inna ilaihi rajioon, to God we belong and to Him we return. She couldn't believe the news: Was he really gone? As much as she wanted to deny it, she had to accept the reality. A sudden gloom settled in her. The distance killed her. She knew she wouldn't be able to go for the funeral. Worse, she felt guilty for not visiting. She should've known, she should've gone.
She went about her day like a zombie. She was physically present, but mentally and emotionally, she felt completely numb. Flashes from her childhood kept distracting her. He had always loved her like his daughter. As she began imagining family and friends gathering to console the immediate family and prepare for the funeral, she felt lonely – tinged with poignant nostalgia, the detachment made the loss more pronounced, compounding her sorrow. She lost her appetite and everything around her became dull. Instead, she hungrily sought every detail around his death. She messaged ten people at once and waited anxiously for the responses. As they began pouring in, she began to cry, utterly desolate.
Through the layers of grief and loss, a voice managed to speak: Is this about him or you? She was caught off guard. She realized that she was so self-absorbed that she hadn't even prayed for him. She started murmuring supplications, asking for his forgiveness and peace. She reached for the Qur'an and opened it to Surah Ya-Sin and began reciting. The lyrical verses gradually soothed her. Her mind began to fill with his smiling face and the happy moments they had spent together. She suddenly understood that what mattered most was the time they had shared when he was alive – the ways in which she was there for him, the things he had done for her.
It isn't about him or me. It's about us.
*** 
"What is the procedure for inducing here? How long after the due date do you wait?"
"We don't wait. If you aren't in labor by your due date, we schedule you."
"Oh. My other two babies arrived late—"
"Why can't we find the baby's heartbeat?" The doctor said to herself as she walked over and took the device from the nurse, pressing and moving it firmly on her swollen belly.
She woke up in a sweat. This is how the dream always ended. Except each time the setting was different. Tonight, they were in a massive kitchen with the doctor and the nurse in crisp, white aprons; the device was a shiny spatula and she was lying flat on a counter.
Instinctively, her hand stroked her stomach, now flattened. In the bleak light, she looked at the empty corner where the crib had stood not too long ago and she wept, consumed with longing. For the umpteenth time, she asked herself, When was the last time I felt the baby kick? She could honestly not remember. The night before, she had been up late, worrying and waiting for her husband to come home from work. During the day, her toddler kids had kept her occupied until it was time to rush for the doctor's appointment. She had just started her ninth month.
The truth of the matter was that she had never thought anything would go wrong. After all, her other pregnancies had been entirely normal and natural. She had stayed active and agile until it was time to go to the hospital. So, what happened? No one knew. There was a heartbeat, and then there wasn't. If only I had sensed that something was wrong. What kind of mother am I?
Flashbacks, flashbacks, and yet more flashbacks. She was riddled with flashbacks lately. It's incredible how suddenly the entire stage can be reset. One moment you have something and the next, it's gone – and you're left looking at your emptiness shocked with wonder: how did it happen? Just like that, life ends or a catastrophe strikes, and colors everything a different shade.
As she wallowed in her sorrow, she was yanked out yet again by the same verse: Not a leaf moves without His knowledge. She shook her head, amazed by the simple phrase that sprinkled her conversations so casually: insha'Allah, if God wills. She would say it and yet expect certain outcomes. This time, when He had other plans, it hit her with such force that she felt completely dwarfed.
She sighed. She whispered quietly, inna lillahi wa inna ilaihi rajioon.
She got up and went to check on her kids. As she kissed them and sat by them, she reminded herself: You are an amanah, a trust, from God. I do not own you. And I am ever so grateful that He has given you to me. I promise to take care of you. But, ultimately, we all return to Him, for every soul must taste death.
She returned to bed, taking refuge in this moment of comfort, knowing full well how elusive it was. But it's what kept her afloat and she held on to it dearly.
-end-
Saulat Pervez has come of age, both as a child and an adult, between Pakistan and the United States. She has taught English Literature in Karachi, worked remotely for Why Islam, a project of the Islamic Circle of North America, and is currently an Associate Researcher at the International Institute of Islamic Thought (IIIT) in Herndon, Virginia.
As a result of her diverse encounters here and abroad, and grounded in her experiences in teaching, writing, and research, she is committed to investigating ways to cultivate reading, writing, and thinking cultures both locally and globally, especially in multilingual contexts.
Saulat has been writing stories since she was a newly arrived immigrant and middle schooler in Central Jersey. Most of her adult life, however, was spent writing journalistic pieces and website content, with a few children's books published in Pakistan. She has also mentored six teenagers in the writing of a collaborative murder mystery, Shades of Prey, which is available on Amazon.com. 
This particular short story — made up of discrete yet connected pieces — has been a labor of love which she hopes the reader will find intriguing and thought-provoking. Much like her life, it has been written between places, with snatches of time both at home and during travel. 
Emotional Intelligence: A Tool for Change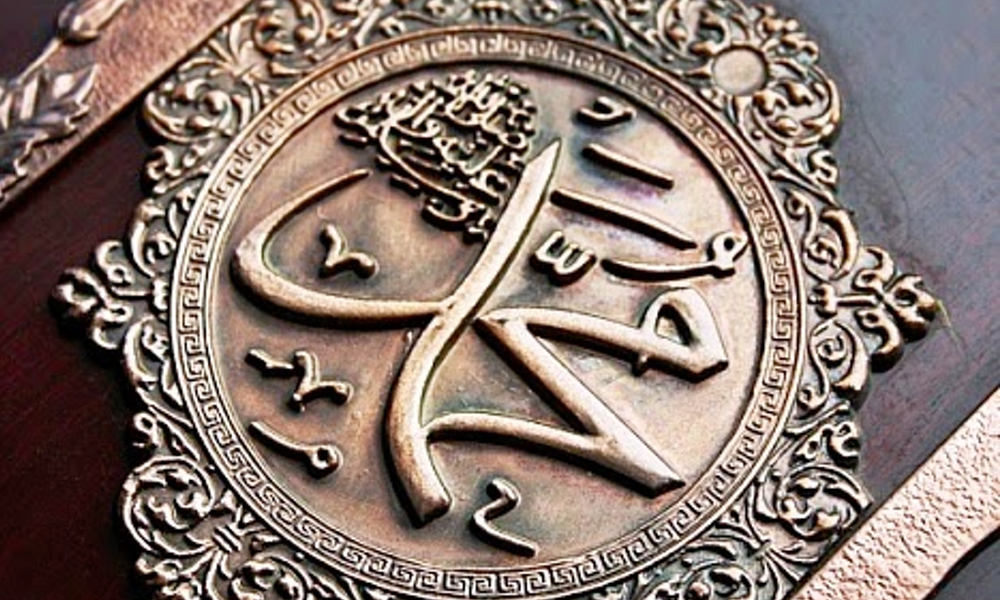 Why do we consider emotional intelligence to be half of the Prophetic intellect? The answer lies in the word "messenger." Messengers of Allah are tasked with the divine responsibility of conveying to humanity the keys to their salvation. They are not only tasked with passing on the message but also with being a living example of that message.
When ʿĀʾishah, the wife of the Prophet ﷺ, was asked to explain the character of the blessed Prophet ﷺ, her reply was, "His character was the Qurʾān.[1]" We are giving emotional intelligence a place of primacy in the construct of Prophetic intelligence because it seems implausible that Allah would send a messenger without providing that messenger with the means necessary to exemplify and transmit the message to others. If the Prophets of Allah did not have the necessary knowledge and skills needed to successfully pass on the message to the next generation, the argument would be incomplete. People could easily excuse themselves of all accountability because the message was never conveyed.
We also see clear examples in the Qur'ān that this knowledge was being perpetually perfected in the character of the Prophet ﷺ. Slight slips in his Emotional Intelligence were rare, but when they did occur, Allah gently addressed the mistake by means of revelation. Allah says in the Qurʾān, "If you (O Muḥammad) were harsh and hardhearted, then the people would flee from you." This verse clearly placed the burden of keeping an audience upon the shoulders of the Prophet ﷺ. What this means is that the Prophet ﷺ had to be aware of what would push people away; he had to know what would create cognitive and emotional barriers to receptivity. When we study the shamāʾil (books about his character), we find that he was beyond exceptional in his ability to make people receptive. He took great care in studying the people around him and deeply understanding them. Only after the Prophet ﷺ had exhausted all the means of removing barriers to receptivity would the responsibility to affirm the message be shifted to those called to it.
Another example of this Prophetic responsibility can be found in the story of Prophet Mūsa when he was commissioned to call Pharaoh and the children of Israel to Allah. When Allah informed him of the task he was chosen for, he immediately attempted to excuse himself because he had a slight speech impediment. He knew that his speech impediment could potentially affect the receptivity of people to the message. He felt that this disqualified him from being a Prophet. He also felt that the act of manslaughter he committed might come between the people and guidance. All of these examples show that Allah's Prophets understood that many factors can affect a person's receptivity to learning something new, especially when the implications of that new information call into question almost every aspect of a person's identity. History tells us that initially, people did not accept the message of the Prophet Muhammad ﷺ; they completely rejected him and accused him of being a liar.
One particular incident shows very clearly that he ﷺ understood how necessary it was for him to remove any cognitive or emotional barriers that existed between him and his community. When the people of his hometown of Makkah had almost completely rejected him, he felt that it was time to turn his attention to a neighboring town. The city of Ṭā'if was a major city and the Prophet ﷺ was hopeful that perhaps they would be receptive to the message. Unfortunately, they completely rejected him and refused to even listen to what he had to say. They chased him out of town, throwing stones at him until his injuries left him completely covered in blood. Barely making it outside the city, the Prophet ﷺ collapsed. Too weak to move, he turned his attention to his Lord and made one of the most powerful supplications made by a Prophet of Allah.
"اللهم إليك أشكو ضعف قوتي، وقلة حيلتي، وهواني على الناس، يا أرحم الراحمين، أنت أنت رب المستضعفين وأنت ربي، إلى من تكلني؟ إلى عدو يتجهمني؟ أو إلى قريب ملكته أمري؟ إن لم يكن بك علي غضب فلا أبالي، غير أن عافيتك أوسع لي، أعوذ بنور وجهك الذي أشرقت له الظلمات، وصلح عليه أمر الدنيا والآخرة، من أن ينزل بي غضبك، أو يحل علي سخطك، لك العتبى حتى ترضى، ولا حول ولا قوة إلا بك"
"Oh Allah, only to You do I complain about my lack of strength, my insufficient strategies, and lowliness in the sight of the people. You are my Lord. To whom do you turn me over? Someone distant from me who will forsake me? Or have you placed my affair in the hands of my enemy? [2]"
The Prophet ﷺ felt that he was the reason why the people were not accepting the message. His concern that "my low status in the eyes of the people," informs us that he understood that people naturally judge the seriousness of a message based on the stature of the message bearer. The people of Ṭā'if were extremely ignorant, so much that they adamantly refused to enter into any dialogue. In reality, this was not due to any shortcoming of the Prophet ﷺ; he demonstrated the best of character and displayed extreme patience in the face of such ignorance. But the beginning of the supplication teaches us what he was focused on: making sure that he was not the reason why someone did not accept the message.
Because his message was not geographically restricted like that of other Prophets, those who inherited the message would have the extra burden of transferring the message to a people with whom they were unfamiliar. The intelligence needed to pass the message of the Prophet Muḥammad ﷺ around the world included an understanding of the cultural differences that occur between people. Without this understanding effective communication and passing on of his message would be impossible.
A sharp Emotional Intelligence is built upon the development of both intra- and interpersonal intelligence. These intelligences are the backbone of EQ and they provide a person with emotional awareness and understanding of his or her own self, an empathic understanding of others, and the ability needed to communicate effectively and cause change. Emotional Intelligence by itself is not sufficient for individual reform or societal reform; instead, it is only one part of the puzzle. The ʿaql or intellect that is referenced repeatedly in the Qurʾān is a more comprehensive tool that not only recognizes how to understand the psychological and emotional aspects of people but recognizes morally upright and sound behavior. After that this intellect, if healthy and mature, forces a person to conform to that standard. Therefore, we understand the ʿaql to be a comprehensive collection of intelligences analogous to Howard Gardner's Multiple Intelligences theory.
Taking into consideration the extreme diversity found within Western Muslim communities, we see how both Moral Intelligence and Emotional Intelligence are needed. Fostering and nurturing healthy communities requires that we understand how people receive our messages. This is the interpersonal intelligence aspect of EQ. Without grounding the moral component of our community, diversity can lead to what some contemporary moral theorists call moral plasticity, a phenomenon where concrete understandings of good and evil, right and wrong, are lost. Moral Education (Moral Education, which will be discussed throughout the book, is the process of building a Morally Intelligent heart) focuses on correcting the message that we are communicating to the world; in other words, Moral Intelligence helps us maintain our ideals and live by them, while Emotional Intelligence ensures that the message is effectively communicated to others.
My father would often tell me, "It's not what you say, son; it's what they hear."
Interpersonal understanding is the core of emotional intelligence. My father would often tell me, "It's not what you say, son; it's what they hear." From the perspective of Emotional Intelligence, this statement is very accurate. The way we interpret words, body language, verbal inflections, and facial expressions is based on many different factors. The subtle power of this book lies in the simple fact that your emotional intelligence is the primary agent of change and thus the most powerful force you have. You must understand how people perceive what you are communicating to them. What is missing from my father's statement is the primacy of Moral Intelligence. Throughout this book, I attempt to show how the Prophet Muḥammad ﷺ demonstrated a level of perfection of both of these intelligences.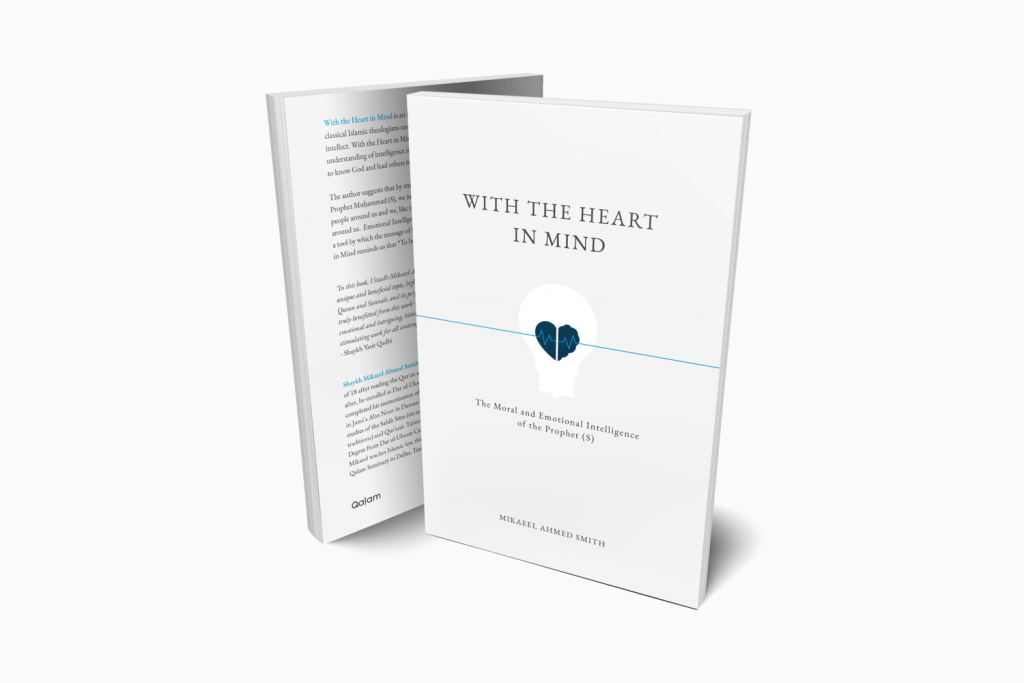 *With the Heart in Mind is available for pre-order at https://www.qalam.foundation/qalambooks/with-the-heart-in-mind
[1]Bayhaqī, Shuʿb al-ʾĪmān, vol. 3, p. 23.
[2] Ibn Kathir, al-Bidāyah wa al-Nihāyah, vol. 3, p. 136.