Haleh Banani | Where Psychology Meets Islam | Altruism Part 2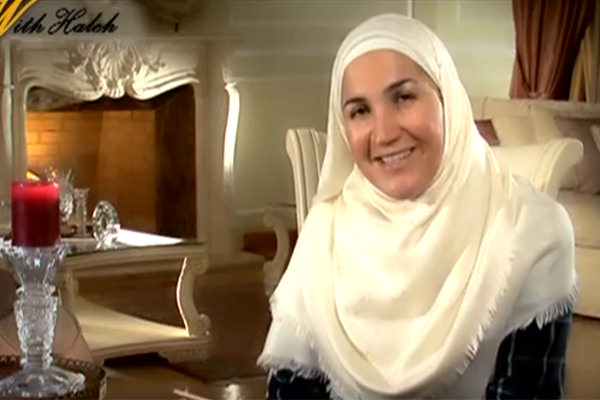 Haleh Banani will help you to heal, grow and prosper by combining the principles of psychology with the light of the Qurʾān and Sunnah. Fortnightly, we will be featuring an episode from her weekly TV program that she hosts on Al-Fajr called  "With Haleh." Get ready to be EMPOWERED!
Click here to see all of Haleh's videos on MM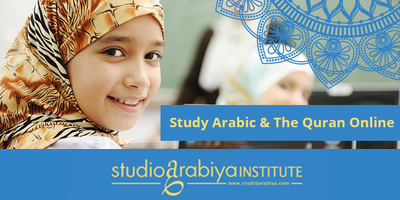 Haleh is now on Facebook & Twitter. Be sure to follow her!
Today's Episode:  Altruism Part 2/2
Pay it forward and see how quickly you can improve the quality of your life and make the world a better place by doing random acts of kindness to strangers without expecting anything in return.
[HTML1]
How To Be Positive In Hard Times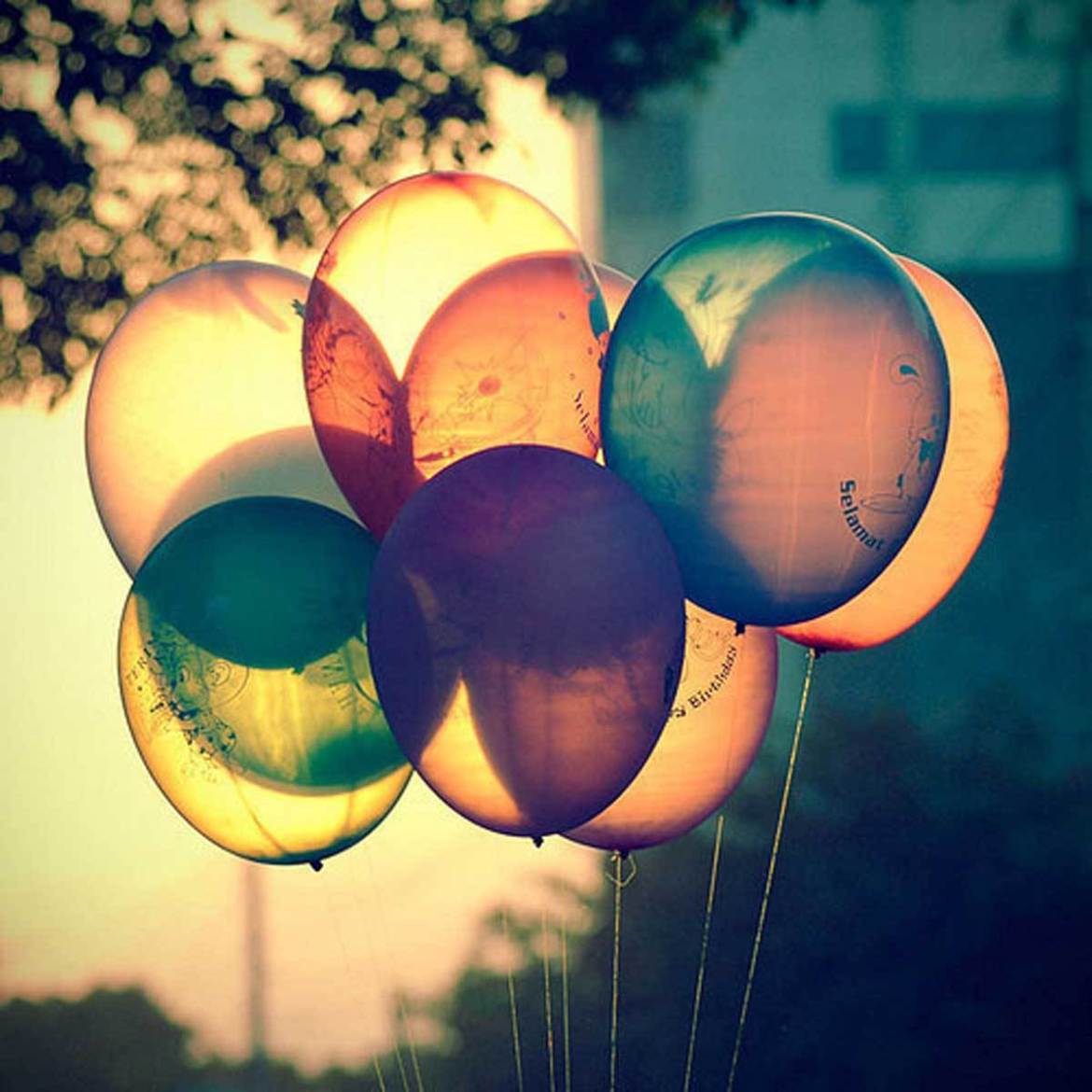 We all know that we should be grateful. And we definitely know that we should be certain that whatever happens is good for us as believers. However, when we are tested -as we inevitably are-, many of us crumble. Why is that? Why are we not able to 'pass' these tests, so to speak? Many of us after a tragedy become hapless, sad, depressed, angry, or bitter.
The essence lies in knowledge that is beneficial, and the best form of knowledge is that which an individual can apply to their day-to-day life on their own. Here are a few tips to increase your patience in hard times. Like building muscle at the gym, it takes time to exercise this habit, but becomes easier over time: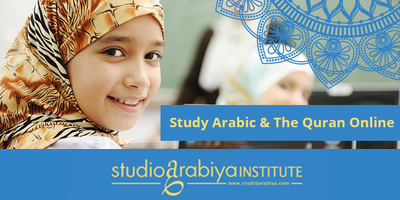 Manage Stress: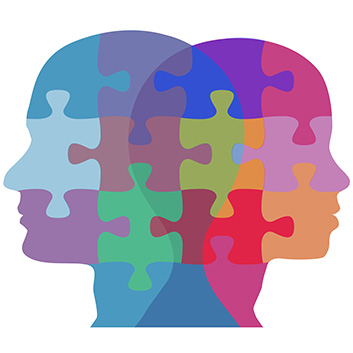 Unfortunately, stressful events are abundant in our lives. People under stress can find themselves falling into thinking errors. These thinking errors include -but are not limited to-: black and white thinking, mind-reading, self-criticism, negative filtering and catastrophizing. Together this can affect how we perceive reality. Next time you are tempted to make a catastrophe out of a situation, stop and ask your self two questions:
Is this really a big deal in the larger scheme of things?
Are there any positives in this situation?
Have a Realistic Perspective of Qadr:
Although it is part of our creed to believe in divine destiny, personal responsibility is still of importance and we cannot simply resign ourselves to fate; especially if we have some sort of influence over a situation.
Allah

says in the Quran:
لَهُ مُعَقِّبَاتٌ مِّن بَيْنِ يَدَيْهِ وَمِنْ خَلْفِهِ يَحْفَظُونَهُ مِنْ أَمْرِ اللَّهِ ۗ إِنَّ اللَّهَ لَا يُغَيِّرُ مَا بِقَوْمٍ حَتَّىٰ يُغَيِّرُوا مَا بِأَنفُسِهِمْ ۗ وَإِذَا أَرَادَ اللَّهُ بِقَوْمٍ سُوءًا فَلَا مَرَدَّ لَهُ ۚ وَمَا لَهُم مِّن دُونِهِ مِن وَالٍ 
For each one are successive [angels] before and behind him who protect him by the decree of Allah. Indeed, Allah will not change the condition of a people until they change what is in themselves. And when Allah intends for a people ill, there is no repelling it. And there is not for them besides Him any patron. [Surah Ar-Ra'd;11]
This puts the responsibility on us to change ourselves. Notice the word, themselves. We are not responsible for events beyond our control. These events include the behavior of our spouses, the affinity of our children to the religion, the love in the hearts of people, the weather, the gender of our child (or how many we have), or even the amount of money we will earn in a lifetime -to name a few. Often we become stuck and focus on our conditions, rather than focusing on our own behavior.
Nourish Positive Thinking: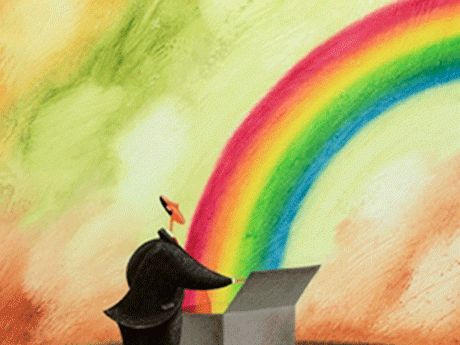 In order to be able to have a wise and calculated response to life's events, we must learn to interpret these events in a way that assign positive meaning to all. Allah

is after all, how we perceive Him to be. Shaytan interferes with this process through waswaas (interjecting thoughts that are based on negativity and falsehood). His goal is for the Muslim to despair in Allah's

mercy. The goal is not to be happy all the time; this is unrealistic. The goal is to think well of Allah

as consistently as possible.
Create a list of what you are grateful to Allah for daily.
Remind yourself everyday of the positive aspects of situations when your mind falls to default negative thinking. Self-criticism will will only encourage you to take full responsibility for negative life events and become depressed, or at the opposite end take no responsibility whatsoever; either mind-set does not help us improve our self.
Remind yourself as well as others of the benefits of Positivity:
 On an individual level, once we begin to think positive about ourselves and our life, we become optimistic. This positivity will then also effect our perception of others. We become more forgiving, over-looking, and patient with others when we can see the positives in any situation.
Increased rizk and feelings of well-being
Reduced likelihood of reacting in a negative way to life's events; increased patience.
Increased likelihood of finding good opportunities in work, relationships and lifestyle.
Higher energy levels and motivation to take on acts of khayr and benefit.
Practice self-care as a daily routine:
Our bodies have rights on us. Our souls have rights on us. Our family has rights on us. Allah

has rights on us. Often, when there is an imbalance in one area, our whole being can sense it. This creates anger and resentment towards those around us and life in general.
Take care of your body, feed it well and in moderation and exercise in a way that makes you feel relaxed.
Pray your prayers, read the Quran, maintain the rights Allah and your own soul have on you.
Take care of your tongue by avoiding back-biting and complaining.
Take regular showers, comb your hair, brush your teeth, and wear clean clothes; even if you are at home.
Take care of your mind by doing dhikr as much as possible and letting go consciously of ruminating on situations.
Do not over-rely on your emotions:
Our emotions are a product of our thoughts. Our thoughts can be affected by slight changes in the environment such as the weather, or even whether or not we have eaten or slept well.
كُتِبَ عَلَيْكُمُ الْقِتَالُ وَهُوَ كُرْهٌ لَّكُمْ ۖ وَعَسَىٰ أَن تَكْرَهُوا شَيْئًا وَهُوَ خَيْرٌ لَّكُمْ ۖ وَعَسَىٰ أَن تُحِبُّوا شَيْئًا وَهُوَ شَرٌّ لَّكُمْ ۗ وَاللَّهُ يَعْلَمُ وَأَنتُمْ لَا تَعْلَمُونَ 
"And it may be that you dislike a thing which is good for you and that you like a thing which is bad for you. Allah knows but you do not know." [Surah Al-Baqarah;216]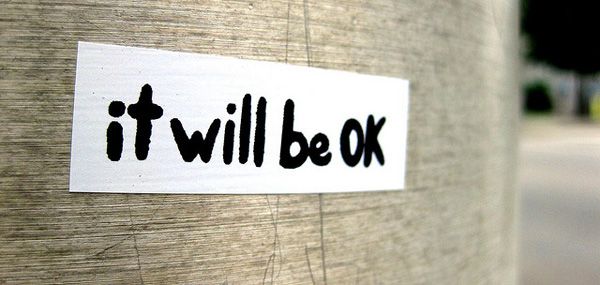 Ultimately, our perception can be manipulated by our thoughts, shaytan, and other factors. Allah

is not limited in His perceptions due to stress, emotions, or circumstances and moods. Therefore, we should be humble to defer our judgements to Allah's

ever-lasting judgement. Far from naval gazing, the more we are aware of our internal perceptions, emotions, and motives, the more able we are to practice Islam in its full essence. Our forefathers understood this deeply, and would regularly engage in self-assessment which gives you a sense of understanding and control of your own thoughts, emotions and actions.
On Prophetic Wisdom and Speaking to Children in Times of Distress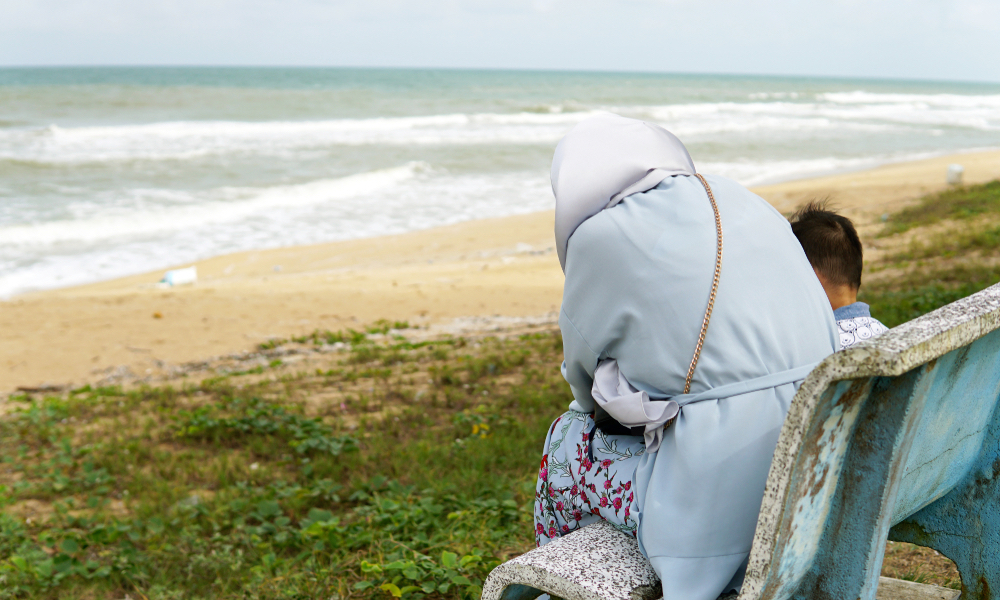 By Rania Awaad, M.D.
A remarkable trademark of the Prophet Muhammad, may peace be upon him, was that he spoke to children at their age-appropriate levels. To draw inspiration from the Prophetic wisdom on how to speak to young people, particularly in times of distress, one need only reference the Prophet's gentle interaction with his young companion, Abu 'Umayr, upon recognizing the child's grief about the death of his pet. Perhaps the most striking lessons we learn from this interaction was that the Prophet, peace be upon him, recognized the child's distress, inquired about it, then approached the child with gentleness, validation and in a non-blaming manner that both recognized and healed the emotions the child was experiencing.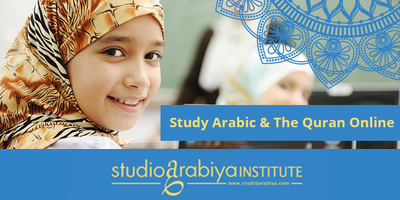 It is imperative that we engage our children and teens in their moments of distress and avoid shying away from discussing difficult topics. When a disaster strikes our families and communities, it is very likely the young ears in our homes have heard snippets of our conversations and picked up on our own distress and that of other adults around them. While it may not be age-appropriate to give children the full details, hushed conversations coupled with little reassurance is a definite recipe for more fear and confusion. Here is a set of tips that we as parents can implement to help quell the fears and anxieties of our children and teens related to distressing news:
It starts with us: Unplugging from social media, centering ourselves, processing our own emotions, debriefing with those whom we trust, being conscious of what we say and how. The way we react will have an impact on our children- our reactions cue them in on how they should react too. It is okay for our children to see us in a controlled state of frustration or sorrow as long as we are able to help them feel secure. It is also okay for us to delay the conversation with our children in order to give us time to process our own emotions- so long as we are able to get back to reassuring them.
Prepare: How we talk to a 5-year-old will be different than how we talk to a 15-year-old. Simple language can be used with younger children while a more detailed discussion may be needed for older children. Educating ourselves about various angles of a tragedy helps us gain a sense of control and enables us to convey a balanced perspective to our children. In the Islamic tradition, we believe that good can emerge from any tragedy. Before talking to our children, it would be best to consider the key messages and values we want to express ahead of time.
Inquire: Even young children may have heard about a horrific tragedy. If we have children in different developmental stages, we might consider talking to the entire family first at the youngest child's level and then individually with each child.

Ages 3-6: Avoid sharing horrific news with children in this age group if they are unaware of it. Only if we suspect they know something (like mentioning it to an older sibling or while playing, for example), should we ask children 3-6 if they've heard about anything that upset them.
Ages 7-12: Wait and see if they ask us. There is no need to discuss horrific news with this age group unless we suspect or know they will be exposed to it. Signs of distress like regression or not wanting to go to the school or the masjid after news of a shooting, for example, are signs to invite them to talk.
Teens: Assume they know- but don't assume their knowledge is complete. We will need to fill in the blanks and correct flawed or misleading information they received from friends or through social media.
Children with developmental delays or disabilities: Gear questions to the child's developmental level or abilities, rather than their physical age. If the child is aware of the events, provide details or information in the clearest and appropriate manner possible.
Listen: It is important that we first understand what is going through our children's mind so that we can understand what they might actually worried be about. Many parents jump right to troubleshooting and problem-solving mode. Yet in doing so we may increase our child's anxiety by projecting onto them our own adult-level fears. Listening with more than our ears helps keep us tune into our children's non-verbal communication. Listening also means removing distractions like phones, computers and the like. It's important to note that children may need to talk about what they are hearing and feeling for a number of days in order to process the implications.
Validate: Open up the conversation by asking a simple question like, "What things are you concerned or upset about?" Once the child responds, validate their concerns even if they don't match our own or make sense immediately. For example, "It sounds like you are feeling (name the emotion). I can understand that." In trying our best not to minimize their fears, we allow our children to properly express their emotions. Children and teens often need help naming what they are feeling- labeling emotions (upset, angry, scared, disgusted, disappointed, etc.) helps bring them back to a balanced state.
Simplify and Correct: Abstract ideas can complicate matters and scare young children. Using familiar terms and not over-explaining are both helpful for young children. For a mass shooting one may say, "A very confused and angry person took a gun and shot people. The police are working to making sure people are safe again." Tweens and teens are more likely to hear news from unreliable sources, so they need the truth to come from us. They are more likely to respond better to us if we accept their sources but give them the tools to view the information critically. When we teach them to ask questions about what they saw or heard, it helps them think beyond a clickbait headline or meme.
Model Hope and Faith: As parents, we need to model hope and strength in our identity as Muslims. Conveying pride in our Muslim identity and seeking solace in our faith is crucial to our children's development. This is an opportune time to remind ourselves and our children that Allah is in control of everything and is the best of planners. Putting trust in Allah and channeling feelings of hopelessness into meaningful contributions to the world around them is one of the most important forms of healing. When children and teens feel that they can make a positive impact, it restores the soul and boosts the resiliency they will need their whole lives.
Most Common Mistakes:
Minimizing: Suppressing the conversation or minimizing children's reactions or fears can manifest itself in physical symptoms. Some signs to look for that they are having difficulty adjusting include:
Physical: Children may complain of feeling tired, having a headache, stomachache, or generally feeling unwell.
Emotional: Children may experience sadness, depression, anxiety, or fears.
Behavioral: Look for signs of social regression, acting more immature, or becoming less patient and more demanding. Children who once separated easily from their parents may become clingy. Teens may seek assistance to their distress from substance use.
Sleep: Watch for trouble falling asleep, staying asleep, difficulty waking up or nightmares.
Sometimes it can be hard to tell if a child is reacting in a typical manner to an unusual event or whether they are having real problems coping, and thus in need of extra support. If you are concerned, talk to your child's pediatrician or mental health professional. If you prefer that your child speaks with a Muslim mental health professional, you can find ones in your locale here. Some Muslim counseling centers such as the Khalil Center offer both in-person and online therapy options. In all cases, do not wait for the signs. Start the discussion early, and keep the dialogue going. 
Over-exposure: One of the most common mistakes is talking about horrific events in front of children and assuming they do not understand or will not be affected. The other major source of over-exposure is via media coverage of violent tragedies. Children age eight and younger have difficulty telling if what they hear and see on screens is fantasy or reality, and this ability develops gradually with age. This is why experts recommend against allowing children under age eight to view media containing any type of violence. Even after the age of eight, graphic or repetitive exposure to violence can cause children to virtually relive the event over and over. This can lead to children developing long-term anxiety, depression, anger, and even Post Traumatic Stress Disorder (PTSD).
Feigned Indifference: It is possible that despite our attempts to use the seven steps above to engage your children, they might not want to talk to us about their concerns. That is okay, but we must offer them alternatives such as other trusted adults who can help them. Also consider teen help lines such as Khalil Center, Stones to Bridges, Amala Hopeline, or Naseeha. At the very least, let them know that help exists.
Keep marching ahead:
Tragic events stay in our collective memory and may cause very real fear and anxiety. However, they are also teachable and character-building moments to reinforce our values within ourselves and our children. As parents, it is important for us to practice self-care. Overstimulation from constantly checking our news-feeds will likely raise our anxiety levels which our children will likely pick up on.  As families, it is imperative that we connect with communities that provide spaces for encouragement, support, and understanding and serve a healing purpose for each member of the family.
Finally, a parting reminder that we are created to worship Allah, Most High, recognizing that He is in full control and is the best of planners. We must hold fast to our principles and values, and be a forward-looking people who constantly work on improving ourselves and the communities around us.
Helpful Resources:
1. The family and Youth Institute: After a Tragic Event.
2- The Muslim Wellness Foundation: Coping with Community Trauma.
3- The Khalil Center Confidential Helpline: click here.
4- The Khalil Center: Faith and Community Leader Training: Mental Health First Response Certification Training
Rania Awaad, M.D. is a Clinical Assistant Professor of Psychiatry at the Stanford University School of Medicine where she is the Director of the Muslim Mental Health Lab and Wellness Program and Co-Director of the Diversity Clinic. She pursued her psychiatric residency training at Stanford where she also completed a postdoctoral clinical research fellowship with the National Institute of Mental Health (NIMH). Her research and clinical work are focused on the mental health needs of Muslims. Her courses at Stanford range from instructing medical students and residents on implicit bias and integrating culture and religion into medical care to teaching undergraduate and graduate students the psychology of xenophobia. Her most recent academic publications include works on Islamic Psychology, Islamophobia, and the historical roots of mental health from the Islamic Golden Era.
Through her outreach work at Stanford University, she is also the Clinical Director of the San Francisco Bay Area branches of the Khalil Center, a spiritual wellness center pioneering the application of traditional Islamic spiritual healing methods to modern clinical psychology. She has been the recipient of several awards and grants for her work.
Prior to studying medicine, she pursued classical Islamic studies in Damascus, Syria and holds certifications (ijaza) in Qur'an, Islamic Law and other branches of the Islamic Sciences. Dr. Awaad is also a Professor of Islamic Law at Zaytuna College, a Muslim Liberal Arts College in Berkeley, CA where she teaches courses on Shafi'i Fiqh and Women's Fiqh. In addition, she serves as the Director of The Rahmah Foundation, a non-profit organization dedicated to educating Muslim women and girls. At Rahmah, she oversees the Murbiyyah spiritual mentoring program for girls. Dr. Awaad is a nationally recognized speaker, award-winning teacher, researcher and author in both the Islamic and medical sciences.
You can follow her on twitter @AwaadRania and on Instagram @dr.raniaawaad.
Highly Educated, Willingly Domesticated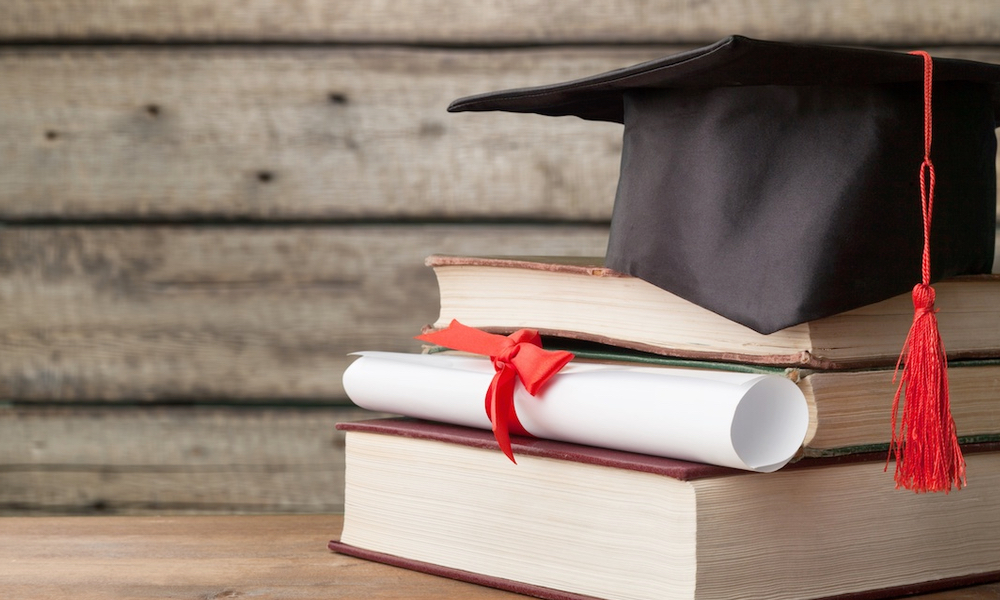 Doctor.  Engineer.  Certified Nurse-Midwife. Writer and Literary Critic.  Lab Technician. Parliamentary Assistant. These highly-trained, respected careers are the culmination of years of intense study, training, and self-discipline.  Most people, upon achieving these esteemed positions, would happily dedicate the rest of their working years to putting their knowledge and expertise to use. They would gradually gain more experience, earn greater pay, and amass professional perks.  Most likely they would also, over time, assume leadership roles, earn awards, or become sought-after experts in their field.
What kind of person has all this at her fingertips, but decides to give it up?  Who would trade in years of grueling study and professional striving for an undervalued position that requires no degree whatsoever What type of professional would be willing to forgo a significant salary to instead work for free, indefinitely, with no chance whatsoever of a paycheck, recognition, benefits, or promotion?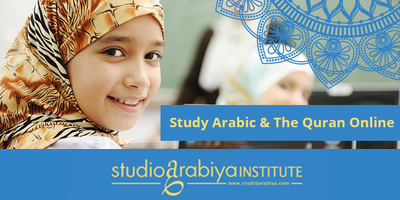 Who else, but a mother?  
While certainly not all mothers choose to give up their careers in order to raise their children, there is a subset of women who do. Stay-at-home-moms (SAHMs) may spend the majority of their days performing unglamorous tasks like washing dishes, changing diapers, and reading storybooks to squirming toddlers, but behind the humble job title are dynamic, educated, and capable women. They may currently have a burp cloth in one hand and a sippy cup in the other, but chances are, SAHMs have a mind and capabilities that reach far beyond the apparent scope of their household duties.  
What motivates a capable and ambitious woman to give up her career and stay home to raise children? Is she coerced into it, or does she choose it willingly? What is her driving force, if not money, status, or respect?  I had many questions for these women -my sisters in Islam and my stay-at-home "colleagues"- and some of their answers surprised me.  
For this article I interviewed seven highly-educated Muslim moms who chose to put successful careers on hold, at least temporarily, to raise their children. Between them, they hold PhDs, MDs, and Masters degrees. While the pervasive stereotype about Muslim women is that they are oppressed and backward, these high-achieving females are no anomaly. In fact, according to her article in USA Today, Dalia Mogahed points out that, "Muslim American women are among the most educated faith group in the country and outpace their male counterparts in higher education."  Across the pond, The Guardian reports that "more young Muslim women have been gaining degrees at British universities than Muslim men, even though they have been underrepresented for decades."    
Ambitions and dreams
Every single one of the women I interviewed grew up in a household with parents who highly emphasized their daughters' education. In fact, all of them were encouraged -either gently or more insistently- to pursue "top" careers in medicine, engineering, or science. Perhaps unsurprisingly, most of the women I interviewed were at the head of their classes at university.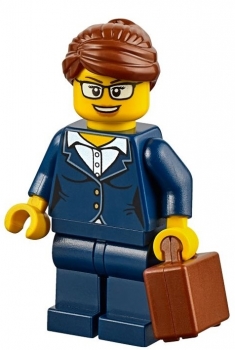 In their school years, before marriage, all of the women I spoke with considered their career to be their main priority; motherhood seemed far-off and undefined. "When in uni," explains Neveen, an endodontist who eventually put her career on hold to be a SAHM and homeschooler, "I never, ever thought I'd homeschool (nor did I believe in it), nor did I ever think I'd be a SAHM. I was very career-oriented. I was top of my class in dental school and in residency."
"I absolutely thought I would be a career woman," agrees Nicole, a mom of three in California who holds a Masters degree in Middle East Studies. "I never considered staying at home with the kids, because they were totally out of my mind frame at the time."
"I expected that after graduation I would follow a research-based career," adds Layla*, another SAHM in California who holds a PhD in Computer Engineering. "I never thought I'd stay at home because I believed it was fine for kids to be in daycare. I also thought SAHMs were losing their potential and missing out on so much they could otherwise accomplish in their lives."
As young women, many assumed that if they ever chose to start a family, they would have assistants, nannies, or domestic helpers to lighten their load. Several of them believed they would put their future children, if any, in daycare. However, the reality of motherhood made each of these women change her mind.  
"My child was highly attached to me," explains Sazida, an Assistant to a Member of Parliament in England, "and I could not envision him being looked after by anyone else despite generous offers from relatives."  
"After I had my first child all I wanted to do was be able to care for her myself," concurs Melissa, a Certified Nurse Midwife from New York.  
Other Motivations
It turns out that maternal instincts were not the only factor that made women choose to drop out of the workforce. Dedication to Islam played an enormous part in their decision-making.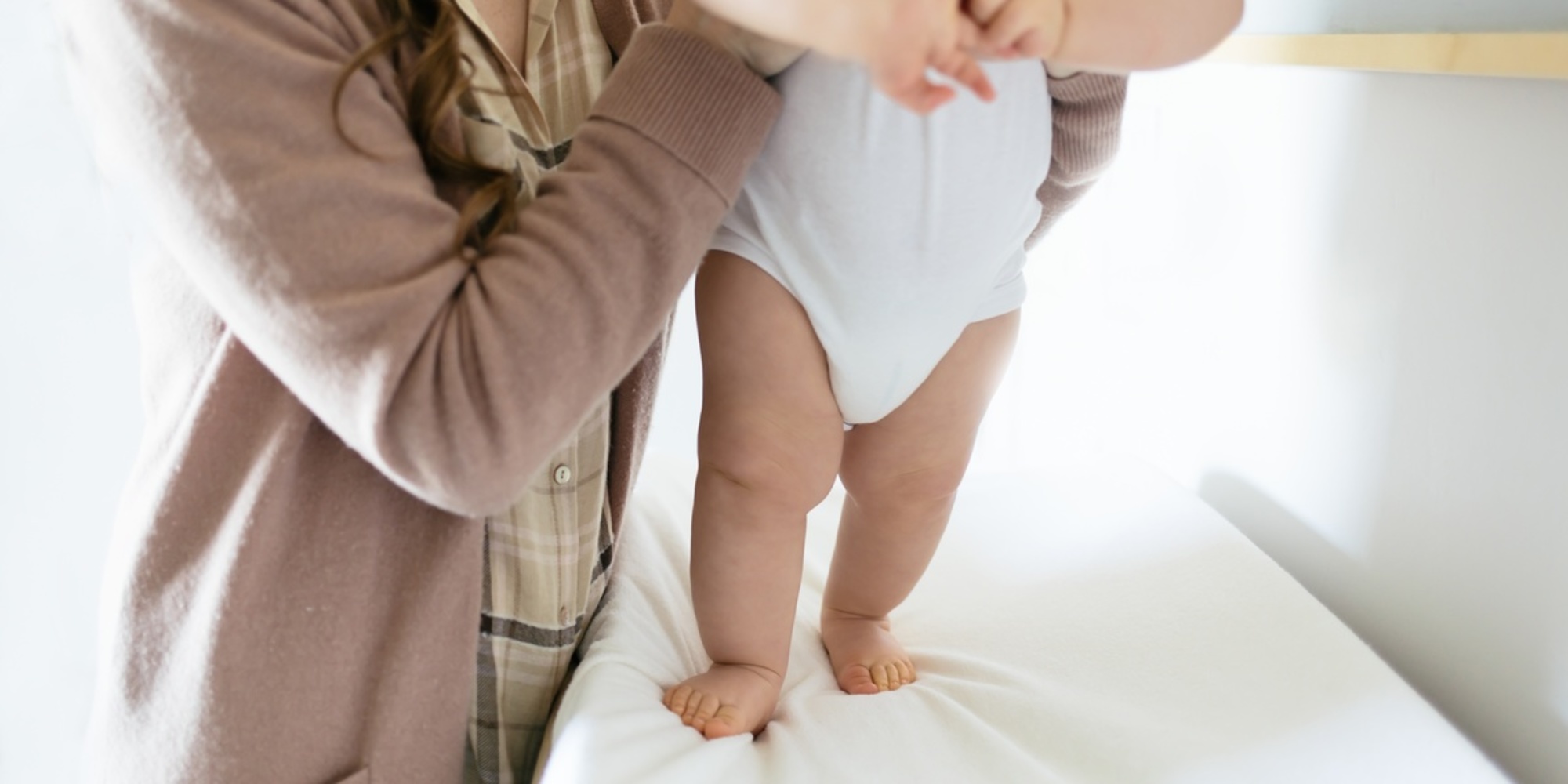 "After having my first child," explains Layla, "I decided that he was far more precious than working. He is a gift that Allah

gave me to protect and care for."
"After I became Muslim," shares Nicole, "My goals changed, and I hoped to marry and have children. I do think it was beneficial for my children to have a parent always there to depend on," she adds. "I feel like I was the anchor in the family for them, and I hope to continue that role."
"What's important to me," asserts Neveen, "Is to raise my kids as good Muslims who love -and are proud of- their life and deen."
Another reason many highly educated women choose to stay at home is because they have the opportunity to homeschool some or all of their children.  Remarkably, out of the seven women who answered questions for this article, five reported that they chose to homeschool at least one child for a few or more years.  
"I really enjoy my homeschooling journey with my kids and I get to know them better, alhamdullilah," states Layla.
The opportunity to nurture, educate, and raise their children with love and Islamic values is the primary reason why these talented women were willing to put their successful careers on hold. "Hopefully Allah

will reward us in Jannah," muses Layla.
Challenges
Although none of the women I interviewed regrets her choice to be a SAHM, they all agree that it is a challenging job that is actually harder than their former career.  
One obstacle they must overcome is the negative perception others have about successful women who make the choice to put their career on hold.  "I soon learnt that casual clothes, a toddler, and a buggy don't give you the same respect as suits and heels," says Sazida.
One would expect, given their faith's emphasis on the dignity of mothers, that Muslim SAHMs would enjoy the support of their family and friends.  Unfortunately, this is not always the case.
One mom explains, "My in-laws offered to look after my child, and my father-in-law couldn't understand why I wanted to stay at home when there was perfectly good childcare that they were offering. After two and three years passed, he got more and more disheartened that I was not earning and complained about the lost potential income."
"My non-Muslim mother told me that I wasting my education," confides Nicole. "She did not support me staying home, though I think she appreciated that I was there for my children and have a good relationship with them.  She was a SAHM as well, so I am not sure where that was coming from, actually."
Melissa's mom was similarly skeptical of her daughter's decision. "My mother didn't love me being fully dependent on my husband," she admits.  
"I was not at all supported by my family or friends," laments Radhia, a Lab Technician with a BS in Microbiology with a Chemistry minor.
Other than being doubted and blamed for their choice, there are other challenges that SAHMs face. Accustomed to mental stimulation, exciting challenges, professional accomplishments, and adult interaction, many former career women find staying at home to raise youngsters to be monotonous and lonely. The nannies, assistants, cleaners, and other workers they had envisioned often never materialized, since hiring these helpers was usually too expensive. Husbands who spent the day working as the family's sole breadwinner, were usually too tired to help with household duties.  A few women admitted that they felt guilty asking for help in the home when their husband was already exhausted from work. To exacerbate the problem, most of the women I interviewed lived far from family, so they could not rely on the help one normally gets from parents and siblings. That means the bulk of the childcare and housework fell onto their laps alone.  
"The main challenges for me," states Nicole, "were boredom, and finding good friends to spend time with who had similar interests. I was also very stressed because the raising of the children, the housework, the food, and overall upkeep of our lives were my responsibility, and I found that to be a heavy burden."
"I think the feelings of vulnerability and insecurity about whether I was a good enough mother and housewife was difficult," shares Melissa. "All my sense of worth was wrapped up in the kids and home, and if something went wrong I felt like a failure."
"It was not as easy as I thought it would be," confesses Radhia. "It was overwhelming at times, and I did miss working. Emotionally and physically, it was very draining."
"Staying home has been harder than I expected," adds Summer*, a Writer and Literary Critic from Boston. "I didn't realize how willful children could be. I thought they'd just do what I said. I'm still trying to get used to the individuality! It's harder than my job was, only because of the emotional load, and the fact that the effort you put in doesn't guarantee the results you hope for."
Money Matters
Giving up their salary also put women in a state of financial dependency, which can be a bitter pill to swallow for women who are used to having their own resources.  
"I felt very dependent on my husband, financially," says Radhia.
"Alhamdulillah, my husband does not refuse if I ask him to buy anything," explains Layla. "However, I felt like I was losing my power of deciding to buy something for someone else. For example, if I want to buy a gift for my mother or my sister, he never refuses when I ask him, but still I feel internally it is harder for me."
"Alhamdulillah my husband's personality is not one that would control my financial decisions/spending," shares Neveen. "Otherwise I would never have chosen to be a SAHM."
"Giving up my career limited my power to make financial decisions," asserts Summer. "I could still spend what I wanted, but I had to ask permission, because my husband knew when 'we' were getting paid, and how much. He paid the bills, which I didn't even look at."
"Asking permission," Summer adds, "is very annoying."
Re-entering the workforce was difficult for some women, while not for others.  The total time spent at home generally affected whether women could easily jump back into their profession, or not.  Some of the moms felt their skills had not gotten rusty at all during their hiatus at home, while others felt it was nearly impossible to make up, professionally, for missed time.  
Words of Wisdom
Although all of the women I interviewed firmly believe that their time at home with their children is well-spent, they do have advice for their sisters who are currently SAHMs, or considering the position.  
"If I could go back and speak to myself as a new mum, I would tell myself to chill the heck out and just enjoy being a new mum," says Sazida.
Melissa offers, "I wish people understood how talented you have to be to run a home successfully. It's a ton of work and it requires you to be able to do everything from snuggle and nurture, to manage the money, budget, plan precisely, be a good hostess, handle problems around the home, manage time, and meet goals all while trying to look cute."
"I would always recommend that women have their own bank account and money on the side," advises Nicole. "You never know when you are going to need it."
"Once their kids are in school," adds Radhia, "I would suggest SAHMs start something from home, or take on part time work, or courses, if necessary."
"For moms choosing to stay at home," Layla suggests, "I would say try to work part-time if your time permits, and if you have a passion for working. Trust that Allah

will protect you, no matter what. Remember, you are investing in your kids, and that is far more important than thinking 'I need to keep money in my pocket.'"
Support, don't judge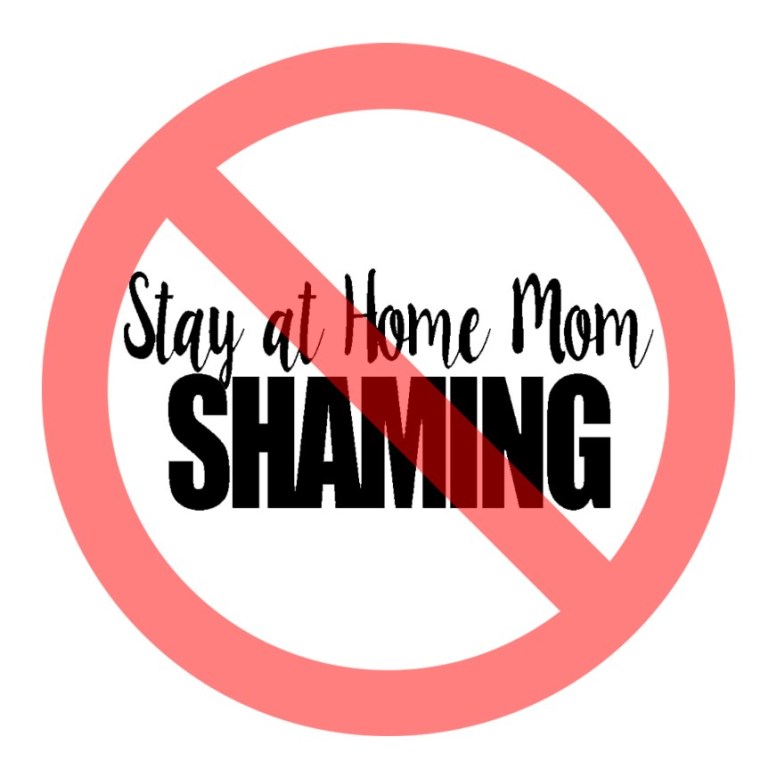 As a Muslim ummah, our job is to support one another as brothers and sisters.  It seems people forget this oftentimes, and erroneously believe that we are entitled to gossip, speculate, and sit in judgement of each other, instead.  In our lives we will all undoubtedly encounter women who choose to continue their careers, and those who put them on hold, and those who decide to give them up completely. Before we dare draw conclusions about anyone, we must keep in mind that only Allah

knows a person's entire story, her motivations, and her intentions. Only He

is allowed to judge.  
We must also remember that some women, for a variety of reasons, do not have the luxury of choosing to stay at home. They must work to the pay the bills. Allah

knows their intentions and will reward their sacrifices as well.
It is my hope that this article will not cause more division amongst us, but rather raise awareness of the beautiful sacrifices that many talented and intelligent women willingly make for the sake of their children, and even more so, for the sake of Allah

.  They are the unsung heroes of our ummah, performing an undervalued job that is actually of utmost importance to the future of the world.
*Name has been changed
For the past decade, writer Laura El Alam has been a regular contributor to SISTERS Magazine, Al Jumuah, and About Islam. Her articles frequently tackle issues like Muslim American identity, women's rights in Islam, support of converts/reverts, and racism. A graduate of Grinnell College, she currently lives in Massachusetts with her husband and five children. Laura recently started a Facebook page, The Common Sense Convert, to support Muslim women, particularly those who are new to the deen.