Khalid Al Ameri | A Natural You
Take a moment to think about the sheer diversity of the world, the different races, colors, cultures, languages and religions. The different things people do to make a living; the different ways people spend their time and how we all in our own unique way chose to share our lives with others.
There are seven billion unique individuals roaming around this planet we call "Earth", some roam mindlessly, some with a clear sense of direction, and others caught somewhere in between doing what they can today and waiting for what happens tomorrow.
But with all the diversity in the world I cannot help but notice, and more so in the developed and rich 'developing' part, a lack of individualism and belief in the brand that is 'You'.
When I think about why someone would put more effort into trying to be something they are not, whether it is a personality, a career or a social activity, the first word that springs to mind is 'Acceptance'. For a lot of things in life acceptance is everything and can expand the course of a lifetime.
Acceptance means being part of the cool crew at school, the in-crowd at university or the high flyers at work, which many find to be the most convenient path to success and popularity.
In all honesty, you would not be wrong, you would have an awesome time at school, get invited to all the hip parties at university, and when constantly around the high flyers at work the bosses are more likely to paint you with the same brush.
But it all comes at a cost, a cost that a majority pay for every day of their lives, and that cost is 'You'. If for all that acceptance you are giving up on who you are as an individual, whether it is your beliefs, your personality or your values, you have essentially accepted that 'Acceptance' and success is worth more than what you stand for as an individual.
But what is the alternative to acceptance?
Let's put some thought into it. Have you ever heard the saying "You're a natural", which is meant to indicate that someone was born with the natural ability to do something.
A lot of successful people in the world are 'Naturals'; they purely have a gift for doing a certain job or sport better than others. Additionally they take that natural gift, build on it everyday, master their craft, and eventually become leaders in their fields.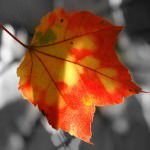 So where do we fit in? Well we all have a natural ability, a natural ability that is engrained into us the very day we are born, and that is the ability of being you. Let's think about it for a second, if a person is a natural at something and develops it, then she or he is ultimately living out the key formula for success as we previously mentioned. So if you take that formula into your life, be yourself, take the natural abilities you have been blessed with and build on them everyday, you are more likely to find success at your doorstep.
In my humble opinion there is no greater platform for personal and professional success than being who you are, and doing what you do best. Being you is something that requires no effort, no thought, it just flows, it's natural. In the words of purpose finder Jullien Gordon "The best career to have is when someone asks you what do you do? And your response is, I was just me all day."
Of the seven billion people in the world today there is no one with the ability to be a better you than you, it is the ultimate advantage. You are already light years ahead of people in the field of you, and that is possibly the greatest skill to have.
Having said that with all the advantages you have of being you, there are some shortfalls, and that is making the difficult choice, enduring the possible hardships and facing the potential risks that come with being you. Even though being you is a natural ability, the world is a big place and nobody said the world accepting you was going to be easy.
But when you go into the world being true to yourself, you are already a winner because you are a person who has chosen themself over acceptance in all its riches and glory.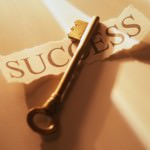 You have chosen to be part of the awesome story that is you and not part of someone else's, which is an achievement in itself and something you can be forever proud of.
In Apple's famous "Think Different" advert those two words spoke out louder than ever, showing the world a list of the people who have changed the world, forever inspiring the many who watch it. So if to "Think Different" is to be you, so be it, maybe it's your time to change the world. #BeYou