Being A Stay-At-Home Dad – A Muslim Perspective
When my sister-in-law told me that her former co-worker now turned stay-at-home dad asked if I'd be interested in writing an article for TheGoodTheDadAndTheBaby.com, I was thrilled.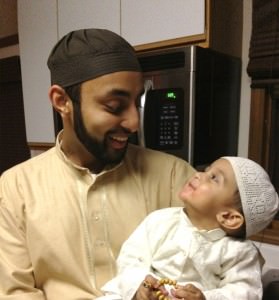 The site, run by Detroit native Matt Dudzinski, tells the story of a very rare and unique role people take in today's world: a guy who decided with his wife to be a stay-at-home dad watching their daughter while mom went to work.
My excitement came because I had just recently experienced a time in my life when I was unemployed and, with my wife, made the decision (and in some ways was forced) to be a stay-at-home dad with our new baby boy, while my wife went to work. The experience was something I wanted to share with people, and I thought what better place than on a site written by someone in the same shoes.
The article was written for an open online audience at large. One of the goals I had was to show other American readers that your Muslim neighbors go through some of the very same and real problems you do, and here's how they approach it with Islam to empower them.
Now, I'd like to share it with the Muslim community. The goal this time, however, is to call something to our attention.
There are many personal situations that our community is largely unfamiliar with. Some examples are divorce, poverty, unemployment, and baggage from before accepting Islam.
Because of our unfamiliarity, we sometimes look down on people in situations that we don't understand.
This does a lot of damage to people. They might be in some sort of great need, but instead are shunned, because their unique situation is something people are just ignorant about, leaving them without any means of seeking help.
I found myself in one of those "unfamiliar" personal situations. I was a stay-at-home dad.
And while I found support in certain places, I also found scenarios where people from our community looked down at me because of my situation.
Why? I'm sure there are many reasons. Yes, our faith defines general guidelines for roles and responsibilities between genders. And maybe the way certain cultures that are predominantly Muslim have institutionalized those guidelines into hard, fast rules might have something to do with it.
But, like I mentioned for the other scenarios, I feel it's because of people's unfamiliarity with my situation that may have caused them to have a negative feeling about my decision to be a stay-at-home dad.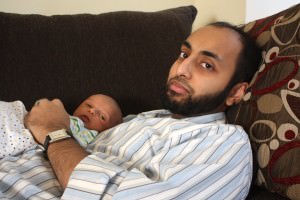 After all, what kind of Muslim man has his wife go out and earn an income while staying home to change diapers? No one really knows, because it's not something common, and therefore probably not a good thing.
These types of standards made life a little hard for me, socially. I would find myself feeling bad about telling people within our community that I was a stay-at-home dad. For some reason, I felt like people wouldn't accept me for it.
SubhanAllah, we know very well the high regard our faith gives to people who treat their families best. And in my situation, unable to find work, I had no choice. I had to stay home (as you can read in the article). Yet, still I got heat for it!
Now, my situation isn't that big of deal; I only had to deal with this social stigma to a limited extent. Plus, I actually really enjoyed my time at home with my son.
It's people going through much worse that I worry about. Those who are divorced and have a stigma attached to them by others. People of other races that are looked down upon. Even people struggling with their faith finding little to no acceptance in the community.
People are in need, and when they want to try and reach out for help, they don't, because they know how people will react if they find out about their situation.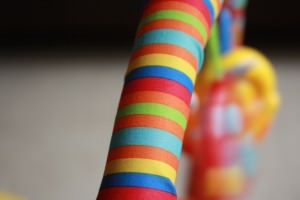 The solutions to this issue are many. But the one clear way I feel is to take a prophetic approach and be more open and accepting as a community.
Behind every tradition of the Prophet in words and actions, there were real live humans he interacted with on a daily basis, peace be upon him. Especially those that came to him with situations unique from the majority of the community. Anybody with any problem was able to approach the Prophet with an open-door policy. Hearing about those Companions' lives, may Allah be pleased with them, gives people in similar struggles something to find comfort in and relate to.
But it's knowledge about their stories that is critical. To bring back the prophetic way of acceptance in our times, maybe we need to hear more about what people go through today.
And that's why I'd like to share my experience as a stay-at-home dad. Our community needs to hear about people in situations we're unfamiliar with. As Allah says in the Qur'an, "…so that you may get to know one another." (49:13)
I hope that by seeing how the situation was for me, our community can increase understanding and begin to exercise compassion to others in similar situations.
Compassion that, hopefully, can do the same for those in greater need, as well.
The Best Job I Ever Had
Four weeks before our first son, Abdullah Yusuf Shafi, was born, we found ourselves in an interesting situation. I had lost my job as an accountant at a corporate retail company. Within a few weeks, Ayesha was due to go on maternity leave from her position as a high school math teacher at a small private school, unpaid. Not exactly the situation we had planned for when we would have our first child.
Read the rest of the article, "The Best Job I Ever Had," at TheGoodTheDadAndTheBaby.com.