Yerushalmi's Agenda – A $400,000 Study of Imams' Beards Pushes Anti-Shariah Movement
A project costing hundreds of thousands of dollars titled "Shari'a and Violence in American Mosques" is being hyped as an "important study" by a lawyer, David Yerushalmi, who the ADL describes as one who has "a record of anti-Muslim, anti-immigrant and anti-black bigotry."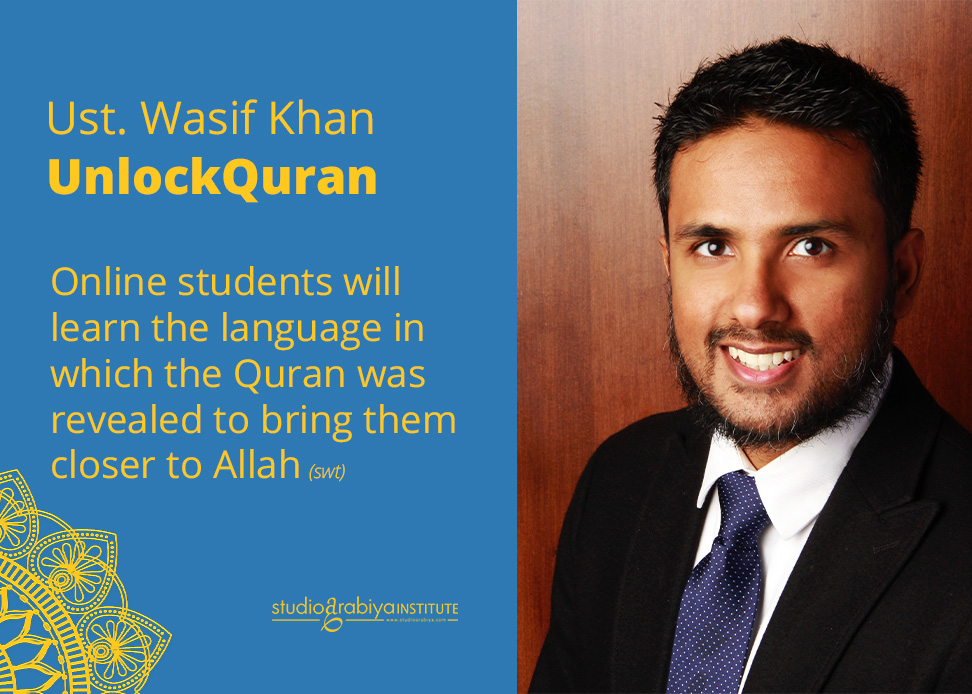 The study has been strongly criticized by liberal organizations but seized upon by conservative publications, such as FrontPage Magazine and National Review Online, "as proof that Islam constitutes a grave threat to national security. Writing in National Review Online, Andrew McCarthy said the results proved that, "what we wishfully call 'radicalism' is in fact the Islamic mainstream."
What Is The Study About?
Wearing what they said were "Shari'a adherent" disguises, researchers looked for empirical evidence between Islamic practices i.e. hijab, gender segregation, straightening of the lines, the length of the imam's beard and the existence of (what he terms) violence-prone materials in the 100 masjids surveyed. According to the study, only 3 aspects were found statistically significant. Remarkably, they also observed that the 12 imams who wore the watch on the right hand were right handed.
Gaubatz (director of the project) described these as markers for gauging whether and to what extent a mosque should be seen as extremist. Each of these attributes "comes from Shari'a," he said.
How ridiculous is this conjecture, but what is more disheartening is that people are taking this seriously. This playing on shallow stereotypes diverts our attention from really seeking out those who do fall in the trap of radicalization and domestic terrorists like David Burget.
Not found 'significant' were whether or not the imam wore a thawb and the presence of modern hijab vs. traditional hijab (phew). It didn't take long for the leap from this study to headlines like "Study: 3 in 4 U.S. mosques preach anti-West extremism" to take place. On one hand his study claims that we are being radicalized by 'Islamists' and on the other hand he says Shari'a itself is radical. As the "nation's foremost non-Muslim expert on Islam," which one is it?
You can read the study here. An adherence to Shari'a is termed Salafist ideology in the study, which begs the question: for Muslims who do not follow that ideology, do they not attend mosques? Do they not grow their beards?  Do they not wear watches? Are they not Shari'a compliant? Riyadh us Saliheen is one of the seven texts being tarnished as 'severe material' in calling to violent jihad without reservations. The study also uses al-Misri's Umdat al-Salik as another example of a 'violent' book – it's a shame for someone to have done such an expensive study of Islam in America and not know which books are read by which ideologies. The study mentions that wearing of hijab by girl's ages 5-12 is 'Shari'a-adherent' behavior, which shows how much the researchers know about Islam.   
And how exactly were the imams inciting violence in the mosques? Were they giving khutbahs? NO! Were they urging worshipers in talks or study circles to go out and kill non-Muslims? NO! This was a conclusion of the study (which is not being advertised), that despite having "violent text" (their words) in the mosques, there was no indication of actually urging the joining of terrorist organizations or gathering of money to fund terrorist organizations.
So what did the Imams do? They answered a question.
Following the prayer service, the surveyor asked the following question: "Do you recommend the study of: (a) only the Qur'an and/or Sunna; (b) Tafsir Ibn Kathir; (c) Fiqh as-Sunna; (e) Reliance of the Traveller; or (f) the works of Qutb, such as Milestones, and Maududi, such as The Meaning of the Qur'an?"
If the imam or lay leader recommended studying any of the materials mentioned above except the Qur'an and/or Sunna then they were termed as Moderate to SEVERELY violent – leaving an "Ominous Jihadist Footprint" or leading to hyper yellow journalism i.e. Big Peace: "81% Of US Mosques Promote Jihad."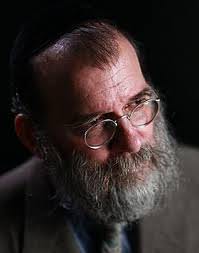 Who is David Yerushalmi?
He contends that African-Americans are a "relatively murderous race killing itself." Read his post with context yourself just to make sure that we aren't jumping to conclusions. What do Americans expect from a racist xenophobe like him? MuslimMatters first wrote abut David Yerushalmi and his non-profit SANE in 2007. His views sound more radical than any Shari'a he is vilifying.
He has close ties to the likes of Pamela Geller; "he is her personal attorney. He incorporated the non-profit entity under which she and Robert Spencer produce their blogs.  This in turn allows David Horowitz to plow funds into their enterprise that have been given on a tax-deductible basis.  Yerushalmi is also representing her in a $10 million defamation lawsuit brought by the family of Rifqa Bary, a teenage girl torn from her Muslim-American family by Christian evangelicals who inveigled her into converting to Christianity and running away from their home while still a minor." He claims to be an expert on Islamic law. Click here to read more about his views. He said his interest in Islamic law began with the Sept. 11 attacks when he was living in Ma'ale Adumim, a large Jewish settlement in the Israeli-occupied West Bank.
He was behind the Stop the Madrassa campaign that got Debbi AlMontaser fired from her job as the principal of the Khalil Gibran Academy; he filed a lawsuit which was dismissed, and he appealed and lost.
I read more about this 'study' in this post by Paul Berger in the oldest Jewish newspaper in the US, The Forward. From the perspective of other Jews, what do they have to say about this man?
In a telephone interview with the Forward, Yerushalmi, 55, said that the motivation behind Islamic extremism could not be explained by socioeconomic, political or cultural factors. "The one common denominator," he said, "was Sharia." It is too soon to judge the impact of this latest study, but  The Southern Poverty Law Center included him in a recent list of the country's leading Islamophobes, and the Anti-Defamation League has cited his "anti-Muslim, anti-immigrant and anti-black bigotry." In his telephone interview, Yerushalmi denied these charges. He said that he had defended black and Muslim clients pro bono and that the real target of his advocacy is liberalism.
The study concludes that non-Shari'a centric mosques may provide a foundation for reformed Islam which can integrate into a western 'liberal' citizenship, but according to his own words, Yerushalmi's real target of advocacy is "liberalism." Is this not a duplicity in his words? This makes me believe that the real objective is to reform Islam.
Anti-Islam Activism
Paul Berger notes that "one of the most striking aspects of Yerushalmi's activism against Shari'a law has been his ability to edge his ideas into the mainstream." With the death of Osama, the wars in Iraq and Afghanistan, a crushed economy and a debt crisis like none the United States has ever faced, the bogeyman is Shari'a. Yerushalmi has sugar coated his biases, making it sound very acceptable to the masses. Women's rights, children's rights – but what is the real agenda?
His legislation has drawn opposition from the American Civil Liberties Union as well as from Catholic bishops and Jewish groups but "he did not believe that court cases involving Jewish or canon law would be affected by the statutes because they are unlikely to involve violations of constitutional rights." The case that he quotes for the rights of women suffering under Shari'a law used to give a verdict in the US is the same argument that could be applied to Jewish Law. From Judaism 101, according to the Talmud, only the husband can initiate a divorce, and the wife cannot prevent him from divorcing her.
It is hypocritical to say the least when an orthodox Jew who believes in the Torah and the Jewish Shari'a, the 'Halacha', and who believes in the authority of religious law and code of conduct would let his extreme prejudice lead him to go to such extents as to deter followers of another faith from following religious code. Is he going to also do a 'conclusive' study of temples and synagogues and the connection between wearing of to the kippa (yarmulke), discussing mitzvahs about the Amalekites, teachings of R. Shimon ben Yochai, let alone the readings of the Torat Hamelech? As New York Times reporter Andrea Ellliot writes,
The more tangible effect of the movement, opponents say, is the spread of an alarmist message about Islam — the same kind of rhetoric that appears to have influenced Anders Behring Breivik, the suspect in the deadly dual attacks in Norway on July 22. The anti-Shariah campaign, they say, appears to be an end in itself, aimed at keeping Muslims on the margins of American life.
Failing to influence policy at the federal level, Yerushalmi moved to the state legislature
Andrea Elliot also points out that after failing to convince policy makers at the federal level, David Yerushalmi headed to the state legislatures. Yerushalmi's template, the Anti-Defamation League notes, "has been the basis for anti-Sharia measures introduced by state lawmakers in several states in recent years." Berger writes:
A legislative wave is surging through the nation's heartland: In Tennessee, Louisiana and Arizona, lawmakers have passed statutes prohibiting courts from relying on any foreign law, legal code or system that is contrary to state or federal public policy in reaching their decisions. … In some of these statutes and bills, Sharia, or traditional Islamic religious law, is explicitly cited; in others it is not. In either case, civil libertarians and Muslim groups denounce them as efforts to target Islam. And those pushing for these laws don't deny this. Republican State Rep. Sally Kern, who sponsored such a bill in Oklahoma, stressed the political potency of the movement, saying, "It's always helpful when you can say to your colleagues, 'This piece of legislation is practically identical to about 20 other states.'"

David Yerushalmi… has offered legislators a template that claims to sidestep constitutional objections to singling out Islam by avoiding explicit mention of it (though not all state legislatures have taken this advice).
Who are his co-conspirators?

The study is co-written by Mordechai Kedar, a professor of Middle East studies at Israel's Bar-Ilan University. Why is an Israeli professor who worked for 25 years in IDF military intelligence sending paid operatives to U.S. Mosques? For the past FOUR years! What is his interest in this? He isn't even an American citizen. Another author of the study is David Gaubatz , a former employee of David Yerushalami, who has claimed that he found Saddam's long-lost WMDs while in Iraq and has labeled Obama "Muslim" and a "self-admitted 'crack head.'"
I was going to post this when the study first came out, but I wanted to find out who funded this study and could not find any links until Andrea Elliot traced the funds in her must read New York Times article: The Man Behind the Anti-Shariah Movement.
The project, Mapping Shariah, led Mr. Yerushalmi to Frank Gaffney, a hawkish policy analyst and commentator who is the president of the Center for Security Policy in Washington. Well connected in neoconservative circles, Mr. Gaffney has been known to take polarizing positions (he once argued that President Obama might secretly be Muslim). Mr. Gaffney would emerge as Mr. Yerushalmi's primary link to a network of former and current government officials, security analysts and grass-roots political organizations.

Together, they set out to "engender a national debate about the nature of Shariah and the need to protect our Constitution and country from it," Mr. Gaffney wrote in an e-mail to The New York Times. The center contributed an unspecified amount to Mr. Yerushalmi's study, which cost roughly $400,000 and involved surreptitiously sending researchers into 100 mosques.
It is a tight knit group with the same names coming up over and over again.  Spencer, Geller, Gaffney, and Yerushalmi. There are anti-Muslim conservatives who regurgitate whatever they are fed and then there are dangerous anti-Muslims bigots who keep feeding the frenzy. Four years have gone by, and day by day, state by state, anti-Muslim bigotry is growing. David Yerushalmi's name, although not as well-known, is firmly entrenched with the rest of the venomous players of the great Islamophobic Crusade.
5 Quick Things Americans Can Do For Uyghurs Today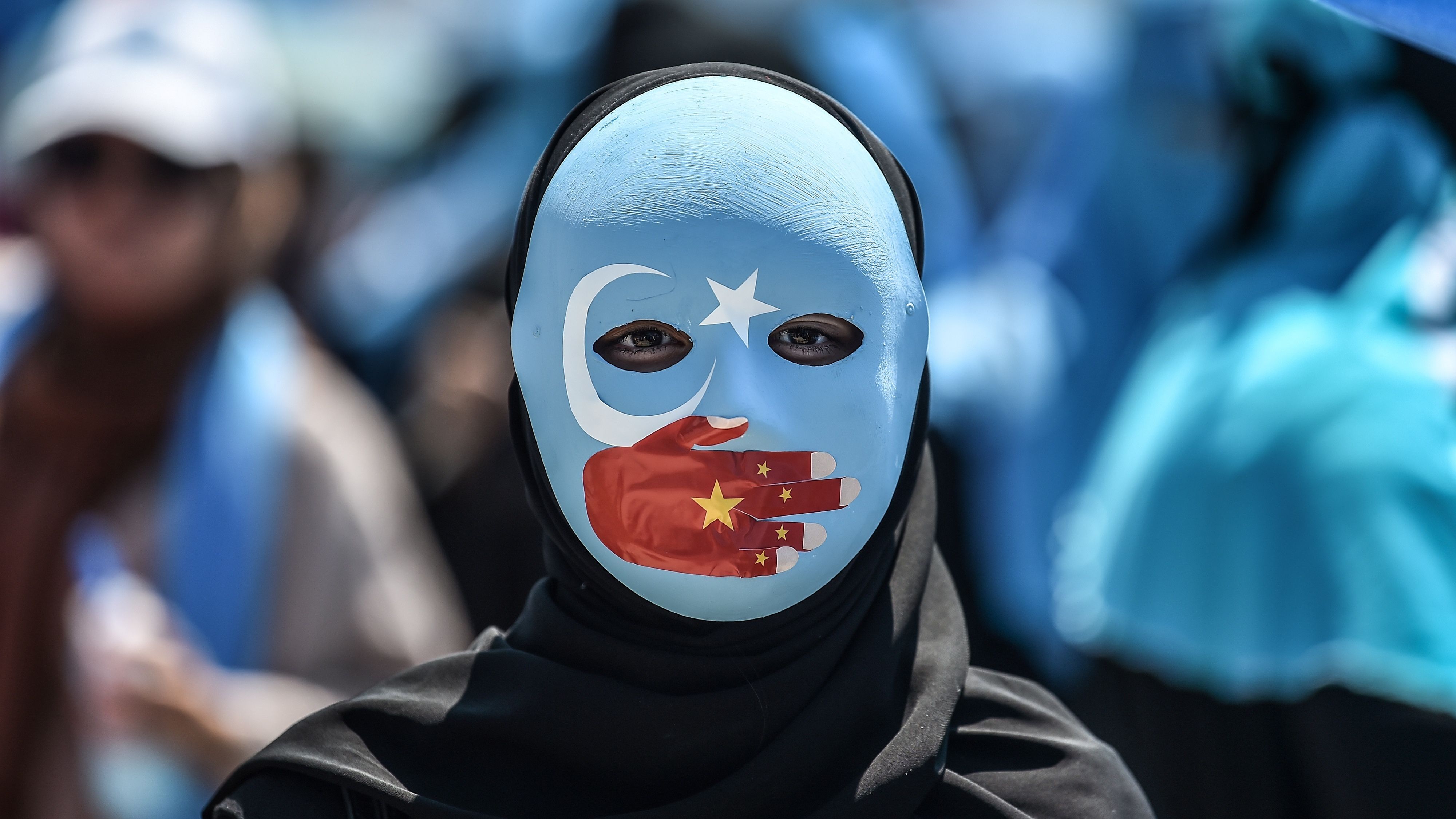 "I may die, but let it be known that my nation will continue their struggle so long the world continues to exist." Kazakh leader Uthman Batur. He said these words as Chinese authorities executed him for resisting the communist occupation. Currently, China has, one million Uyghurs (Uighurs), Kazakhs, and other Muslim minorities held in concentration camps in the Xinjiang Uyghur Autonomous Region (XUAR) (East Turkistan) in northwestern China.
Their struggle surpasses the 10 or so years since we have become aware of it. Just like the Rohingya genocide, we waited till the last minute. We are always late and say, "Never Again." It happens again and again.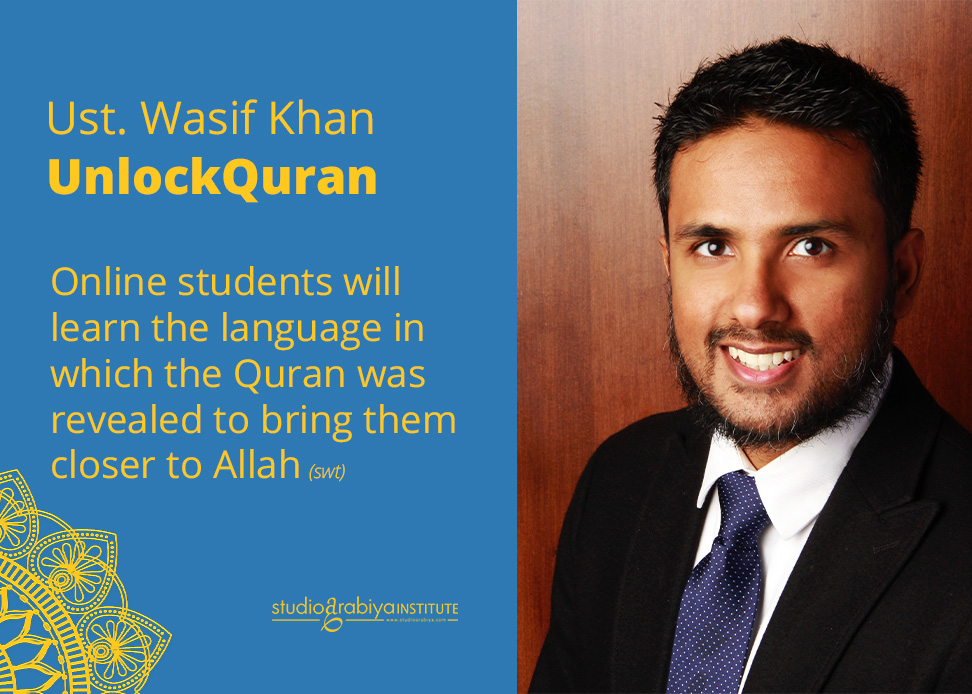 In my lifetime, there have been horrendous genocides that could have been prevented to stopped. As a child, I remember Rwanda in the headlines, then a year later Bosnian genocide. Then we hear these demonic stories after the fact. I remember stories from survivors from Bosnia, and thinking to myself, "How are you here and functioning?"
Let us not be fooled to why this is happening now. It is related to economic advantages. The Chinese government's present signature foreign policy initiative is the "Belt and Road Initiative" (BRI) that seeks to connect the PRC economically to the rest of the Eurasian continent through massive infrastructure projects that will stimulate international trade. The western and south-western components of the BRI require the XUAR to serve as a transportation and commercial hub to trade routes and pipelines that will join China with Central and South Asia, the Middle East, and the entirety of Europe. As a result, the XUAR has become an important strategic region for the Chinese, and the state views its indigenous populations as an obstacle to developing its vision for this future critical center of international commercial networks.1
The expansion of their trade route also ties in Iran hence the sanctions placed, but that's a different report for a different time. China, of course, has defended their actions by claiming its an anti-terrorism plan. Getting reliable information is hard. China has made it a point to make things difficult for reporters. Yanan Wang, a China-based journalist from the Associated Press, has reported extensively on and from Xinjiang.
In a ceremony at Asia Society on Tuesday commemorating AP's 2019 Osborn Elliott Award for Excellence in Journalism on Asia, Wang described the subtle ways government minders worked to thwart her reporting: "(Both of the times we went there we arrived at the airport, we had a welcoming committee from the local authorities. They're always very polite and professional. They say that "you've arrived in Xinjiang and we're here to assist you in your reporting. Tell us what you're working on so we can help you." They offer us drives in their car and plenty of hospitality.
Basically, from the moment we arrive, we're followed by at least one car. There are a bunch of interesting scenarios that we came across. You can see that the local handlers are trying hard to be professional. They are members of the propaganda department, so they're PR professionals. They don't want to make it appear like it's so stifling. At one point, we were taking photos, and someone suddenly appeared on the scene to say he was a "concerned citizen." He said he'd seen us taking photos and that it was an infringement of his privacy rights. He had this long monologue about privacy rights and about how it wasn't right for us to take photos of him without his knowledge. We asked him, "Well, where are you in these photos?" and he'd go through all of them. He said we had to delete all of them. He'd say, "This is my brother," or "This is my place of work, you have to delete it."
They had all of these interesting tactics to work around the idea that they were trying to obstruct our reporting and make it appear that someone who claims to be a concerned citizen.)"2
On top of that, locals that talk to journalist are punished, sometimes go missing.
I decided to do something this time around; I got in touch with an Uyghur community near my residence to see how an individual could help. It started at a Turkic restaurant, and from there, I have been involved in whatever capacity I am able. Through this effort, I got in touch with a Turkic professor in Turkey who has students stranded as they are cut off from contacting family back in Xinjiang. He helps them out financially; my family and friends help with what they can.
As Muslims in the West, there is no doubt we should act. Prophet Muhammad, peace and blessings be upon him, said "Whosoever of you sees an evil, let him change it with his hand; and if he is not able to do so, then [let him change it] with his tongue; and if he is not able to do so, then with his heart, and that is the weakest of faith" (Muslim).
How Can You Help Uyghurs
Here are a few things you can do to help:
1. Ask Congress to pass To pass S.178 & H.R.649 Uyghur Human Rights Policy Act of 2019. Urge your senator and representative to support this cause. It has been introduced. This bill can help the Uyghur community to be treated like Tibetans (another region oppressed by China).
2. Stay informed. The mainstream media is not the place to get accurate information on the situation. Be skeptical of where the data is coming from, stick to reliable sources that are verified. As mentioned above, journalists find it difficult to report.
3. Donate to Uyghur Human Rights Organizations to end concentration camps: UHRP, Uyghur American Association  Donate to Awareness Campaigns: Save Uigur Campaign 
4. Boycott or reduce buying Made in China products
5. Follow these links for updated information: facebook.com/Uyghur-Human-Rights-Project-227634297289994/ and facebook.com/ChinaMuslims
This crisis is an ethnic cleansing for profit. These are dark days as we value profit over people.
1.Statement by Concerned Scholars on mass detentions | MCLC …. https://u.osu.edu/mclc/2018/11/27/statement-by-concerned-scholars-on-mass-detention s/
2.Why It's So Difficult for Journalists To Report From …. https://asiasociety.org/blog/asia/why-its-so-difficult-journalists-report-xinjiang
Retire Aladdin To The Ends Of The Earth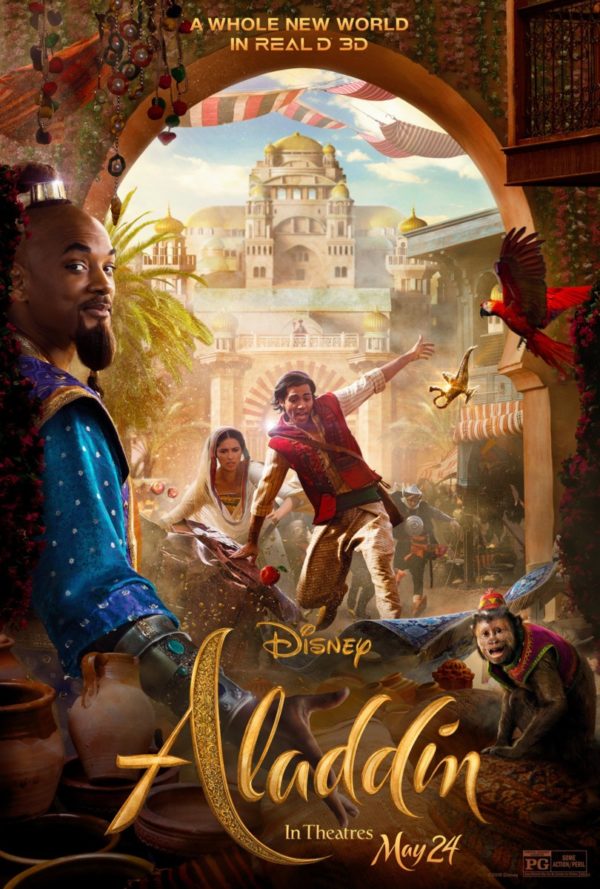 By Jinan Shbat
I grew up in an upper-middle-class suburb in Ohio, where I never felt different than the kids in my neighborhood. Sure, my siblings and I had odd-sounding names, and we spoke a second language. But to our neighbors and classmates, we were white, like them. However, that perception changed when I was 11-years-old, when a Disney cartoon movie named "Aladdin," was released based off of a character created by a French orientalist at the height of Orientalism. At first, my siblings and I were excited because we thought Disney had made a movie that represented us. However, shortly after the movie came out, the questions began.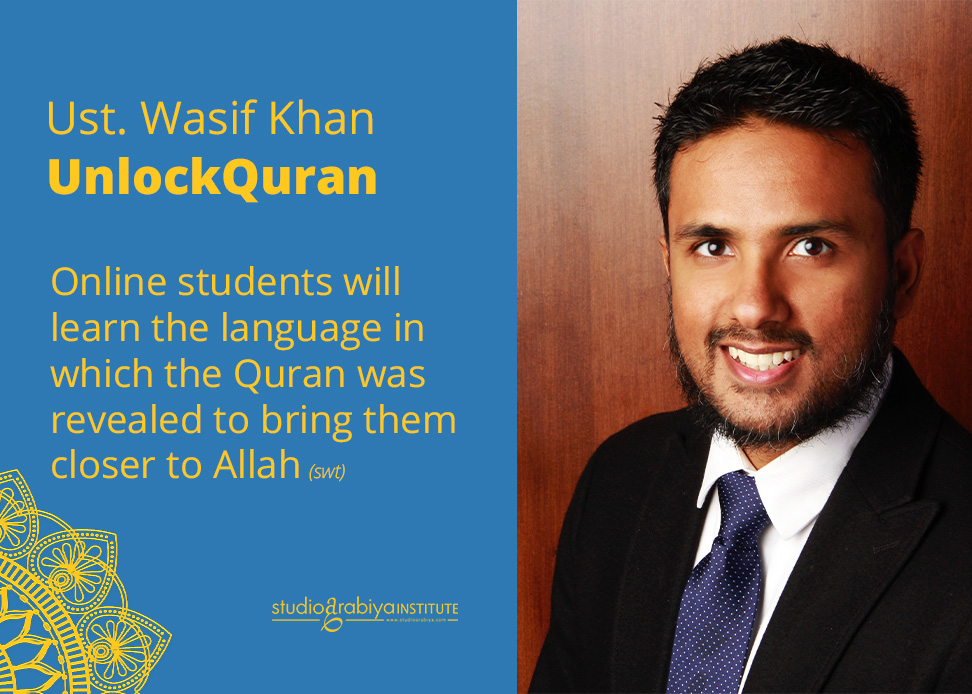 Are you from Agrabah?
Do you have a magic carpet? Are you going to be married off to someone your parents choose? Do you have outfits like Jasmine?" My head was swarming with all these questions, and I admit, I was intimidated. A little scared, too. I didn't know how to answer them, and so I just shook my head and walked away.
My parents thought they were doing us a favor by buying the movie and have us watch it anytime other kids came over to play. This just created a larger divide between us, and soon my siblings and I were the "other." It made me hyper-aware of my brown skin, my visiting foreign grandparents, and my weird-sounding name that no one could ever pronounce correctly. As I grew up, the movie and its racist, Orientalist tropes followed and haunted me. Anytime anyone found out I was Arab, they would ask, "oh, like Aladdin?" I didn't know how to answer that. Was Aladdin Arab? South Asian, Persian? These were all different ethnicities, yet the movie seemed to be an amalgamation of them all, set in a fiction land I could not identify.
Why is Disney's Aladdin Harmful?
It may not seem like a big deal to be misidentified in this way, but it is. And these stereotypes that have been present in Hollywood for decades are a huge disservice to our communities- all our communities- because when you misidentify a person's culture, you are saying that all people of color are interchangeable— which is dehumanizing.
With the new release of the live action version, "Aladdin" is reinforcing the trauma and obstacles we have had to fight for the last 30+ years. The addition of a diversity consulting firm made Disney look good; it showed good faith on their part to receive feedback on the script to try and improve it.
However, issues remain with the original story itself, and no amount of consulting will change that.
Although the Aladdin remake was marked by controversy over Disney "brown-facing" its white cast, and despite original Aladdin's racist history, last weekend Disney's live-action version soared to $207.1 million globally. Money experts tell us that the remake success comes from the "power of nostalgia"- that is, the film's ability to connect with feel-good memories.
The original production is the second highest grossing film project in Disney history. Last weekend, millions flocked to the remake in record numbers, despite critics' negative and mixed reviews.
The accompanying Aladdin Jr. play is also a major concern, sales of which will skyrocket because of the film. Disney only recently removed the word 'barbaric' in its description of Arabs in the opening song. Many more problems abound, but Disney promises through its licensing company, Music Theatre International, to keep the concepts explored in the original production intact.
A Whole New World Needs Less Anti-Muslim Bigotry
From my perspective, as an organizer that fights a huge Islamophobia network in my daily work, it would be a disservice to my work and our community to sit by and allow racist, Islamophobic, orientalist tropes to make their way into our theaters, homes, and schools. What exactly is not a big deal in this movie? The depiction of Arabs and South Asians as one demographic, the storyline of forced marriage, power struggles, a black man playing a genie literally bound by chains to a lamp?
Hollywood's history of Islamophobia needs to be rectified. There is a plethora of writers, actors and creative minds with alternative positive portrayals of Muslims, Arabs and South Asians. Our consumer appetite must shift to embrace authentic stories and images about people like me.
Aladdin is beyond repair; in its original form, it is problematic. No number of meetings with executives will fix the problems that are still prevalent. It should be retired, indefinitely, and put on the shelf with all the other racist caricatures from Hollywood history.
It's our duty to speak out- and if you don't believe we should, then you can choose to stay silent. I cannot.
Jinan Shbat is an organizer in Washington DC.
Faith Community Stands With Peace And Justice Leader Imam Omar Suleiman During Right Wing Attacks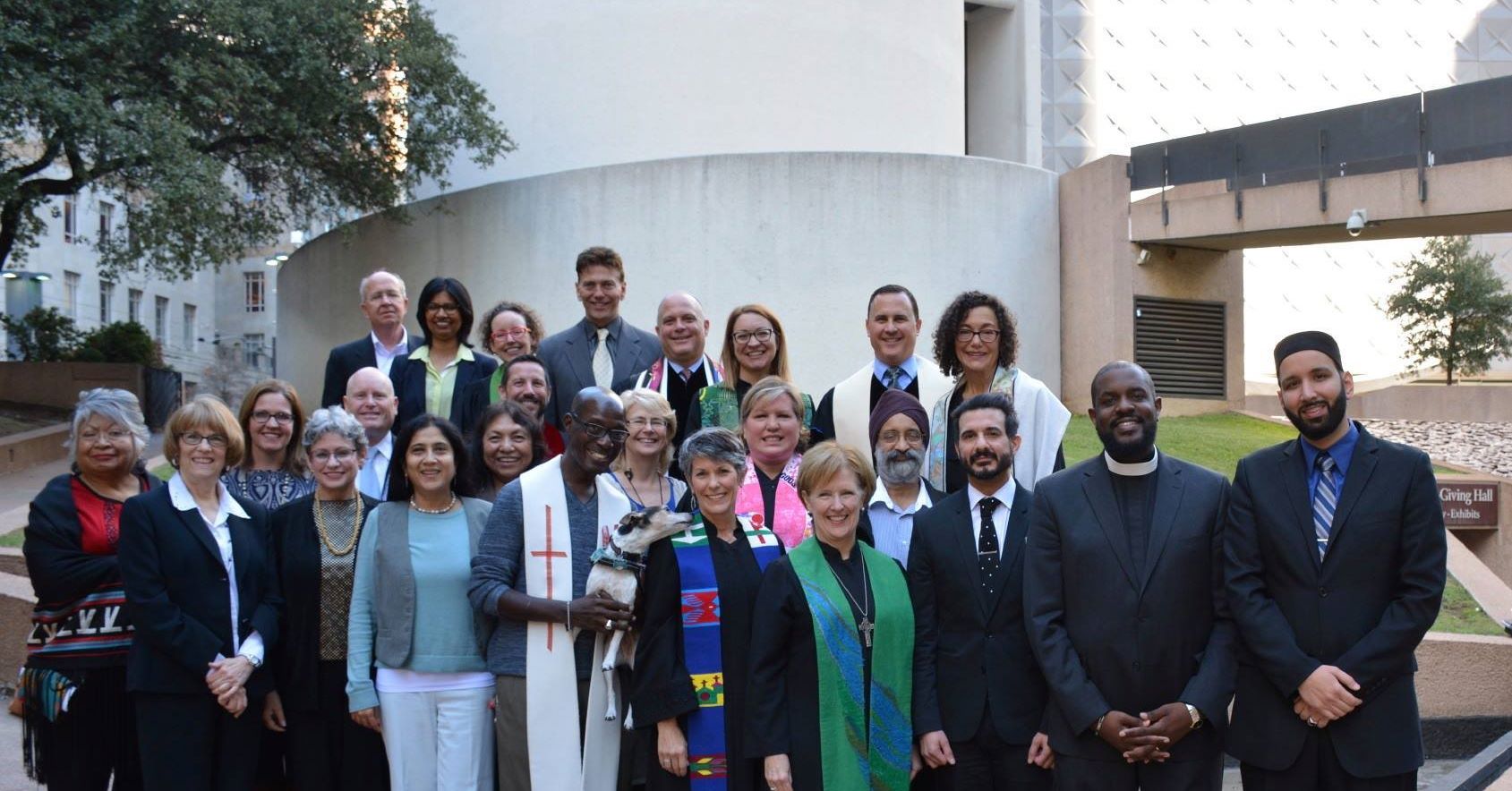 In a follow up to the right-wing media platforms attack on Imam Omar Suleiman – calling him anti-semitic, a common tactic used to discredit both Muslim activists, as well as criticism of Israel policies, Faith Forward Dallas issued a statement.
Faith Forward Dallas at Thanksgiving Square – Faith Leaders United for Peace and Justice is a Texas-based interfaith organization that has worked on many initiatives with Imam Omar Suleiman.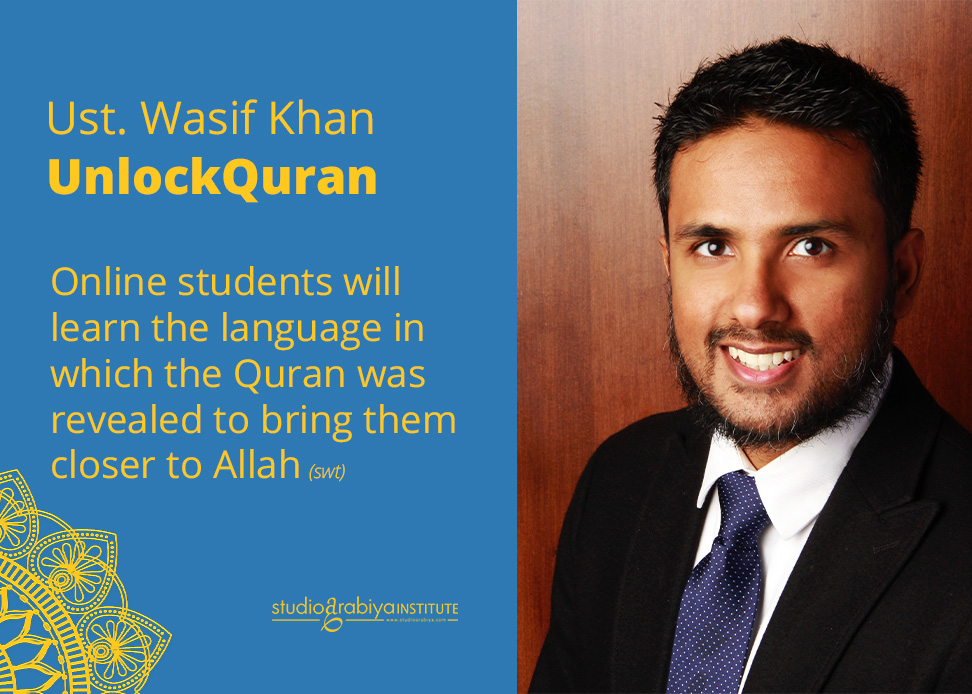 The statement reads:
"Imam Omar Suleiman a spiritual and moral voice for peace with justice!!!!!

Time after time in our city, in the United States and around the world, Imam Omar Suleiman has been a spiritual and moral voice for peace with justice. When others seek to divide, he calls for unity. Faith Forward Dallas at Thanks-Giving Square works to unite faith leaders for justice and compassion. Imam Suleiman has been a trusted leader among us. In the wake of his beautiful prayer to open the House of Representatives on May 9, he has received threats of violence and words of vilification when instead he should have our praise and prayers. We call upon people of good will everywhere to tone down the rhetoric, to replace hate with love, and to build bridges toward the common good.

Faith Forward Dallas at Thanks-Giving Square"
Commenters on the Faith Forward Dallas statement have left comments of support.
The group has invited locals and other leaders to endorse and share the statement. "Endorsed! I love and fully you Imam Omar Suleiman!" wrote Karen Weldes Fry, Spiritual Director at Center of Spiritual Learning in Dallas (CSLDallas), commenting on the statement.
Some commentators do not understand the manufactured controversy.  Heather Mustain writes, "What people are writing is so vile. They obviously didn't even listen to his prayer!" Imam  Omar Suleiman delivered the opening prayer in the US House of Representatives on May, 9th, 2019  at the invitation of Rep. Eddie Bernice Johnson (D) of Dallas, TX.
"I'm grateful for the faith leaders with whom I've built relationships with and served with for years that have shown full support throughout this process. Together we've stood with one another in solidarity in the face of bigotry, and in the support of others in any form of pain. We will not let these dark forces divide us," said Imam Omar Suleiman in response to the outpouring of love from the people he has worked with on the ground, building on peace, love, and justice.