Readers' Opinions: What Would You Ask For?
Readers' Opinions is a new kind of post on Muslim Matters where an author puts up a topic that's important to them, or a question that's on their mind. You get to have your say, whatever comes to mind. The idea is to talk, and to keep talking! It's totally off-the-record and casual. Come on in and share what you think about today's question.
—
Narrated Abu Huraira: Once the Prophet was narrating (a story), while a bedouin was sitting with him. "One of the inhabitants of Paradise will ask Allah to allow him to cultivate the land. Allah will ask him, 'Are you not living in the pleasures you like?' He will say, 'Yes, but I like to cultivate the land.' " The Prophet added, "When the man (will be permitted he) will sow the seeds and the plants will grow up and get ripe, ready for reaping and so on till it will be as huge as mountains within a wink. Allah will then say to him, 'O son of Adam! Take here you are, gather (the yield); nothing satisfies you.' " On that, the bedouin said, "The man must be either from Quraish (i.e. an emigrant) or an Ansari, for they are farmers, whereas we are not farmers." The Prophet smiled (at this). [Bukhari]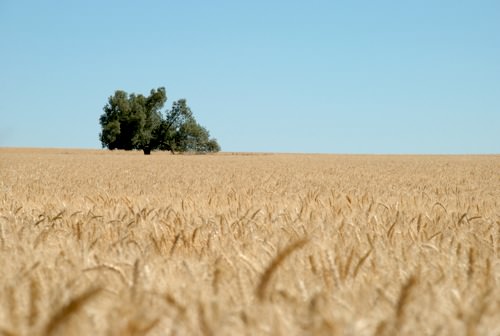 Years ago, I had a friend at university who was obsessed with owning a farm – even though she was working in a laboratory at the time! When I came across the above narration, I quickly made sure to reassure her that her dream will come true one day, insha'Allah.
When this hadith came to mind again recently, something clicked inside my head: Jannah isn't just a place of beauty and marvel, where we'll sit about lounging on silk cushions all day, drinking and dining (which is not a bad image, admittedly). It's actually a place where we'll get to converse with our Lord, subhanahu wa ta'ala! We'll get to ask of him directly, and hear his response immediately – something that none of us will ever experience in dunya. A mind blowing, and exciting realisation!
So, my question to you is:
What would you ask from your Lord in Jannah?
To start things off, I will give my answer – which will not surprise anyone who knows me.
I would ask for a Science lesson.
Honestly, I love Science so much. I am so CURIOUS as to how Allah created the universe and everything in it! Studying Biology and watching Astronomy programs is a taste of Jannah for me. How does LIFE work? All these crazily complex biochemical reactions leading to consciousness and thought… I can't even begin to dissect them! Only Al Khaliq knows, subhanahu wa ta'ala. And I can't wait to ask Him, insha'Allah.