The Need for a New Approach to Aqidah Studies in the West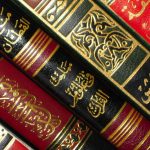 By Hamdija Begovic
I believe that there is a problem in how aqidah is presented to Western Muslim youth in (some) Salafi circles today. I am speaking from personal experience. My first encounter with a more in-depth study of aqidah was through various halaqat where I, as a teenager, got to learn about the way a Muslim should understand the Names and Attributes of Allah 'azza wa jall. The result was that I became somewhat confused. And this situation was completely unnecessary and totally avoidable.
The problem is that books written in certain times and places, in order to address certain issues and controversies relevant to a certain context, are being used to teach aqidah to young Muslims who simply cannot relate to those issues and controversies, and so they end up getting confused (or at least I was). The particular controversies surrounding Allah's Names and Attributes – those about His Hands, His Face, etc. – were discussed by scholars who understood the Qur'an in Arabic and knew about its overall message and who, after already possessing this knowledge of the general content of the Qur'an, began discussing details about aqidah after having come into contact with philosophical arguments about Allah. Many young Western Muslims don't know much (if any) Arabic, and they usually don't know much about philosophy (nor do they care). So controversial issues that were relevant in, say, the 3rd century hijrah simply aren't relevant to today's Western Muslim youth. Due to these realities, the wrong impression is given of the correct Islamic belief if aqidah lessons simply consist of someone reading you a list of apparently antropomorphic attributes that you are told to believe in literally. When this is de-contextualised from the rest of the Qur'an and Sunnah, and from the historical circumstances that led to the scholars emphasizing these particular attributes (and it almost inevitably does become historically de-contextualised since today's Muslim youth cannot relate to it properly), then it leads to confusion.
I believe that an emphasis should instead be put on learning Qur'anic Arabic. Islamic education should be focused on giving you an understanding of what "qul", "huwa", "ahad", "al-Samad", and so on, means. And when you, in the process of this type of learning, encounter âyât that speak of Allah's Names and Attributes, then you learn the correct way to understand these type of passages (no tamthil, no ta'wil, no takyif, etc.), and perhaps you get some information about how people have gone astray when it comes to this, historically. The reason I say this is because before I attended various aqidah lessons, I didn't even think about the Attributes of Allah, such as His Hands, in an antropomorphic nor a figurative way. I simply noted that the Qur'an described Allah in that way, I knew the meaning of the word itself, and I understood that Allah isn't like His creation, and I left it at that. It was when I was repeatedly presented with the controversy – that I didn't even know was a controversy – and had these attributes all collected and listed in one place as if the essence of belief in Allah was to know this list by heart while neglecting other âyât that speak about Him, that I began to get confused.
For those who exhibit an intellectual curisoity and want to delve deeper into these types of issues, then there needs to be a proper historical study of why Sunni scholars needed to emphasize certain things when teaching aqidah. It was through learning about the mihna of Imam Ahmad and other such historical considerations that I first began to understand why the aqidah lessons that I had attended growing up consisted of what they did. Of course, a brief overview of the Jahmiyah, the Qadariyah, the Jabariyah, the Mu'tazilah, etc., was presented during those lessons, but it was too simplified and de-contextualized from the broader historical circumstances that led to these groups popping up (and simply irrelevant to our situation in the West) to lead to anything more than, frankly, a kind of "us vs. them" mentality in regards to "those deviants", without a real understanding of why. And when one fully understands this historical background, then one can truly appreciate the principles developed by our Sunni scholars that were needed to address the issues of their time, and begin to apply them properly to our situation here and today. Because let's face it, the intellectual challenges of today are different from the challenges that were faced by our Sunni scholars of the past. And as a side note, even if the Asharis and Maturidis of today believe that the Mutakallimoon were succesfull in defending Islam and refuting the philosophers of the past, a claim I don't necessarily accept, there cannot be much doubt that the discourse of the past is now very much outdated and irrelevant to us in the West. So no matter how you see it, there is a need for making Islamic education relevant to our time and place.
It is through a proper understanding of the Sunni principles when it comes to aqidah, as opposed to a mere list of examples of how they were applied to resolve controversial issues of the past, that we can begin to address those issues that are relevant today. It is through understanding that our job is to defend the concept of fitrah and wahy (left to speak for itself) against the claim that we must accept the rules and premises of the naturalistic philosophers that we can develop the right way to respond to the pressing intellectual challenges confronting the modern world without compromising the correct understanding of the texts of Qur'an and Sunnah. And again, this isn't necessarily needed for everyone. Most people don't go around and think about deep philosophical issues.
These are some conclusions that I have come to after having lived through my own experience. Of course, if there is a place where people are doing ilhad when it comes to Allah's Names and Attributes and this becomes a fitna in that particular place, then what I wrote is not to be taken into consideration. So there will obviously be exceptions. And perhaps my conclusions are wrong. I am not claiming that what I wrote must be right; if someone disagrees then I don't mind being proven wrong. Or maybe I'm the only one that sees a problem with the way aqidah is presented in some Salafi circles and I am off target with this slight criticism. So, I do welcome feedback.