The Existential Threat of Halal Soup and Cereal
Mmm Mmm Muslim!
Listen, I understand that there's a lot of (genuinely unfounded) fear and uncertainty being bandied about these days at the expense of Muslims. I get that many people are well-meaning but nonetheless (wrongly) afraid of some abstract Islamic threat. And I know that not all participants in this recent wave of Islamophobia sweeping America are inherently bigoted, racist, what have you. But a substantial portion of them are – and they are the ones leading the misguided flock.
A favorite target of these prophets of doom is the shariah boogeyman. Whether it's select, out of context readings of the Quran; select, out of context Islamic terminology; or select, out of context historical examples, these "experts" are never at a loss for "evidence" that Islamic law is out to get you. This despite the fact that eminent (real) scholars regularly clarify topics that run the gamut from living in secular democracies to the permissibility of voting and the general tenets of shariah itself.
In keeping with their theme of logical, level-headed reactions to anything tangentially dealing with shariah, the far right is now calling for a boycott of one of America's most recognizable brands for daring to *gasp* offer a line of halal-certified products. Eight months ago, Campbell's rolled out 15 varieties of soup that complied with Islamic dietary regulations. Three weeks ago, the conservative blogosphere got wind of this. Needless to say, the soup hit the fan.
Soon, the usual suspects – Pam Geller, Robert Spencer, et al – were all up in arms. Within hours of the news "breaking" (again, eight months after the fact), a Facebook group entitled "Boycott Campbell Soup" went up featuring, as you can imagine, some pretty insightful commentary [sic]:
This is yet another example of just how dangerous creeping shariah is to Western Civilization, Democracy and all freedom loving peoples. There are stages to the islamization of non-islamic countries. […] This is just another way that terrorism and it's sponsors are insinuating themselves into our culture, Terrorists are NOT freedom fighters they are murderous thugs and I will not pay money for soup or any other product that supports, aids or abetts their tactics. Hope someone puts a list out of all of Campbell's affiliates.
Did you catch that last part, all you soup sympathizers?!? How dare you associate with those who would aid our enemies with canned goodness!!
If It Makes Dollars, It Makes (Cres)cents
What this far-too-smart-to-be-fooled online observer fails to realize is that Campbell's is not capitulating, its capitalizing. The six million or so Muslims in North America have over $200 billion in collective buying power – much of it untapped. So, really, the question shouldn't be why is Campbell's targeting this market, but why didn't they do so sooner.
Indeed, it's likely we'll see more and more campaigns aimed at the relative affluence of American & Canadian Muslims. The fact that Campbell's introduced their halal line after the flap over Best Buy's small gesture and Dunkin' Donuts' non-gesture to the Muslim community indicates that this demographic's buying power outweighs any manufactured backlash. As more companies start getting wise to the trend, the Muslim-American market won't stay nascent for long.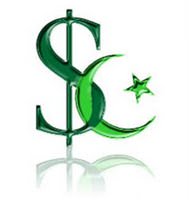 It's against this backdrop of potentially exponential growth that the second annual American Muslim Consumer Conference will be held this weekend in New Brunswick, New Jersey. Notably, it's not just "Muslim" companies that will be in attendance – representatives from Best Buy, PepsiCo and Ogilvy & Mather Worldwide are all scheduled to speak. Don't be surprised if you see some "unofficial" reps from several major firms on the conference floor, too.
Bottom line is that the Muslim consumer in North America has the type of clout that can't be undone through internet paranoia. The smart companies will go against the current societal grain and reach out to Muslims at a time when they feel most alienated. Granted, they may face some initial resentment, even retaliation. The long-term dividends they'll reap, however, will likely more than make up for any short-term rough patches. In the meantime, they can rest assured that they're not only doing the right thing, but the most profitable thing, too.
Keep Fear Alive
If there's one bright spot to all this amped up insanity, it's the hilarity that soon follows. During a recent episode of the Colbert Report, for example, Stephen Colbert wondered how Muslims could be so insensitive and erect a "tower of Islamic soup so close to Ground Beef." He then went on to report that some conservative bloggers are wondering whether Kellogg's cereals in America are "secretly halal," since some of their British counterparts already meet Islamic dietary restrictions. Stephen affirmed these suspicions, noting: "Certainly some of their more high fiber offerings have declared a fatwa on my colon."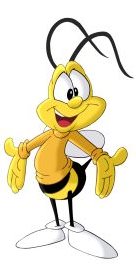 Now, I'm not too sure about whether or not Kellogg's is halal on the low, but a quick search of the IFANCA website shows that General Mills has halalified a number of their products in the U.S. already. I wonder how long before the right wingnuts call for a boycott of Cheerios? You're on notice, Honey Nut bee!