Radical NHS Campaign to Tackle Health Issues During Ramadan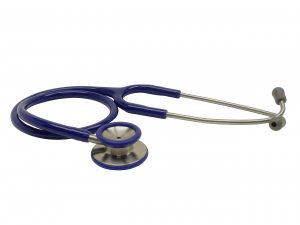 Health workers have launched a ground-breaking 'Health in Ramadan' campaign targeting Muslims who fast during Ramadan.
Barts and The London NHS Trust has developed a programme to ensure that those hoping to fast can do so in a safe way that protects their health while allowing them to meet their religious obligations.
The programme was launched after hospital staff noticed that some Muslims who wanted to fast during Ramadan were failing to take their medication properly and missing hospital and other medical appointments..Patients with serious illnesses such as cancer or diabetes were causing the most concern.
Earlier this month, doctors, nurses, and pharmacists from NHS Tower Hamlets and NHS Barts and The London NHS Trust, alongside Faith in Health and the Association of Islamic Teachers organised a day of training for Imams and senior scholars to highlight the dangers of ignoring medical advice during Ramadan.
Health professionals at the training day explained the consequences of doing so and suggested alternative ways for Muslims to stay healthy without breaking their religion.
The training was an important opportunity for conversation between NHS medical experts and Imams and community leaders.
The Imams from across London have since been reminding their followers not to risk their lives by neglecting their health during Ramadan.
A booklet entitled "Keeping Healthy in Ramadan" – available in Bengali, Somali and English – has also been published in order to raise awareness.  The booklet has been distributed to GPs, surgeries, and clinics throughout east London and will be handed out at mosques and Muslim community centres in the weeks leading up to Ramadan.
There is also a website with information on how to stay healthy during the Holy Month at: www.bartsandthelondon.nhs.uk/forpatients/ramadan.asp.
The essence of the message is that health should be a priority and that Islam as a faith makes explicit allowance for the breaking of a fast for the sake of one's health and provides other options such as charitable giving.
Consultant surgeon Shafi Ahmed from Barts and The London NHS Trust said:  "Patients who miss medical appointments or stop taking their medication during Ramadan may well be putting their lives at risk unnecessarily.
"Cancer patients, for example, are particularly vulnerable if they stop their medication or cancel treatments such as radiotherapy or chemotherapy.
"We would never advise this as any delay in following medical advice or attending appointments, including for investigation of a possible condition, could have life-threatening consequences."
Barts and The London Lead Cancer Nurse Nuala Close explained:  "Our latest figures show a 20% reduction in attended appointments over Ramadan.  Anecdotally we always knew it was quiet over this period.
"What worried me most was that I sat in a clinic last year for just one morning and three of the seven patients booked for treatment that day cancelled because of Ramadan.  All three were suspected of having cancer.
'"We realised then that something urgently needed to be done to prevent people from jeopardising their health unnecessarily."
Barts and The London Specialist Pharmacist, Yasmin Begum, said:  "Hospital and community pharmacists are very happy to talk to anyone who is on medication but is considering fasting during Ramadan.
"In some cases, it may be safe to switch the time of day that that they take their tablets.  In other cases, such as with diabetes or heart conditions, this could be dangerous and we would be able to advise patients about their particular case."
Chief Imam of the East London Mosque, Sheikh Abdul Qayum, said:  "Islam has great flexibility for those with medical conditions during the month of Ramadan.
"Every case is unique and I would encourage people to seek advice from their doctors and Imams on the best course of action and not try to adjust their medical plans on their own, which may result in a detriment to their health."