Best place for Muslims to live? Let's find out.
MM is pleased to announce that Youssef Chouhoud is joining us as an Associate Writer. Youssef is from Brooklyn, New York by way of Alexandria, Egypt.  An aspiring writer, he's currently finishing up an MA in Political Science before heading off for an extended stay in Egypt. Please welcome Youssef on board!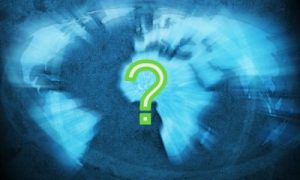 During a recent flight to Egypt, while leafing through my complimentary issue of the Financial Times, I came across an opinion piece discussing Monocle magazine's annual index of the world's most livable cities.  After weighing about a dozen different factors ranging from school performance to the prevalence of independent retail stores and restaurants (what the magazine dubs the "Zara/Starbucks" quotient), Monocle's top ten sites with the "best quality of life" were decisively mid-sized and European.
Though thought-provoking, the article noticeably lacked any meaningful critique of the list's methodology or ultimate results (not entirely surprising given that Tyler Brule, Monocle's founder, authored the Op-Ed).  As fate would have it, however, on my return trip to the States I stumbled upon another FT article, written by Michael Skapinker, that took to task Monocle's preconceptions and conclusions – and offered an alternate, equally valid perspective on what makes a city worth living in.
Skapinker pointedly noted a common theme throughout Monocle's list of supposedly livable cities: Not that many people live in them.  He suggested that, rather than discounting the numerous benefits of larger locales, it was possible to combine a "reasonable" quality of life (one likely absent of "pristine cycle paths and spotless metro stations") with urban dynamism and arrive at a different, perhaps more intuitive ranking of the world's metropolises.  Researchers at AT Kearney, for example, compiled their own index factoring in, among other things, a city's business activity, how many news bureaus it had, and its percentage of residents with degrees – ultimately placing New York, London, Paris, and Tokyo, respectively, in the one to four slots.
Both Brule and Skapinker offer convincing arguments and, in weighing their opposing views, I couldn't help but wonder:
What would a Muslim Livability Index look like?
What universal factors would you gauge?  What Muslim-specific indicators would you take into account?  Admittedly, I didn't much advance this line of thought at the time (I tend to vegetate an hour into intercontinental flights).  However, after Merve Kavakci's recent essay quickly made its way around the Muslim blogosphere, I decided to revisit these questions.
What struck me most about Kavakci's Op-Ed in the Christian Science Monitor is her certitude – beginning with the title of her piece: "Best place for Muslims to live? America."  Kavakci's central premise is that the United States is more conducive to an Islamic lifestyle than any country in Europe (due to the continent's numerous enclaves of Islamophobia) or predominantly Muslim lands (where "expression of religion is often perceived as a threat to the secular state").  She therefore places herself in a still burgeoning conversation among practicing Muslims that lauds the religious freedom – not merely the economic opportunity – of life in America.  Yet, if, as the argument goes, Orientalists are at fault for envisioning a monolithic Muslim World, it follows that a country as large as America similarly requires disaggregation.  Of course, with greater nuance comes greater intricacy.
Moving from a discussion of countries to one of cities clearly and dramatically widens the scope of the debate.  Moreover, a ranking of the top cities for Muslims to live in promises to be contentious on several fronts; besides the typically controversial secular criteria, the consideration of religious sensibilities adds an analytical dimension tailor-made for criticism.  Indeed, as insightful as this list may be, it will likely be a very complicated endeavor.
Undoubtedly, deciding on which metrics to use and how to measure them will be the project's most arduous task.  In terms of universal factors, the choice is at least pretty straight forward: Do you side more with Brule or Skapinker?  Once that decision is made, it's fairly easy to extrapolate what aspects of city life to analyze.  Not surprisingly, the more difficult charge will be selecting the religious criteria.  Accounting for the number and size of mosques and Islamic schools is all but a given.  But what of access to Islamic financial products; the frequency of Islamic events, such as conventions and weekend seminars; or, less objectively, the prevalence of fitna (that is, the degree and abundance of prohibited sights and activities)?  The choices made in this respect will require much thought and consideration, and likely even some scholarly input from both secular and religious arenas.
Beyond deciding on the criteria, two core issues immediately come to mind:
Would the analysis include the cities of Mecca, Medina, and Jerusalem?  Instinctively, exclusion seems the more prudent path given Islam's high regard for these sites.  After all, arguing against living in the three locations most beloved to the Prophet Muhammad (SAWS) is at best precarious and would surely lead to unproductive disputes.
Will Muslim-majority cities be judged alongside Muslim-minority ones?  On the one hand, putting all candidates on the same plane provides for a more organic comparison.  Then again, segregating the two groups allows for the selective weighing of strengths and weaknesses; that is, religious tolerance and access to Islamic institutions can count for more in the Western context while quality of life factors can command more scrutiny in the Middle East, Africa, and South Asia.
Ultimately, given the complexity and scale of the research needed to complete this project, I suspect we won't be seeing a Muslim Livability Index for some time.  If done right, however, this undertaking would likely be a watershed moment in global Muslim culture.  It could, for instance, help clear up many misconceptions about living Islamically in the West.  Conversely, the data could shine an optimistic light on Muslim-majority societies that are largely written off in this discourse.  Although I imagine that the intrepid Muslim publication or think tank that does commit to this project is in for plenty of trial and error, their efforts will reveal much about how Muslims interact with and react to a globalized world.  And in the end, I wouldn't be surprised if Dr. Kavakci is proven right after all.