MM Lite (Content) : Announcing Our New Islamic Art Feature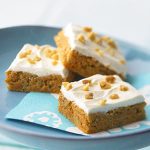 MM is going on a diet. We're considering Atkins but we're not too sure if we can lay off the carbs so drastically. As part of our intellectual diet, we hope to present lighter content to balance out all the heavy duty mental meals. The blog version of a low-in-sugar, all-natural-ingredients cheesecake (or carrot cake… mmmmm), if you will.
Studies have shown that occasional, moderate intake of (healthy) sweets help revitalize the mind and stimulate neurons which activate the creative centers of the brain. Which is to say, our stats show that filler posts such as the "Caption This" pictures have gotten a ton of hits which tend to peter off when we start posting too many articles requiring mental workouts.
Thus, MM has decided to indulge readers' cravings for literary confections by presenting a new category for original artwork and photography submissions. History has proven that Muslim artists working within Shar'i bounds invented, developed, and presented breathtaking works of art that served as both decoration and spiritual reminders.
So do YOU have something beautiful to share?
Whether it's calligraphy or a collage, graffiti or .gifs (okay that was cheesy :D), or even an amazing snapshot of something uniquely, utterly Muslim, send it to us at:
art[@]muslimmatters[.]org
…and we'll showcase the ones that caught our eyes.
The selected images will be published every Sunday, insha'Allah, with the weekly cut-off point for submission being Friday evening, 11pm GMT. Images submitted after this time will be considered for publishing the following week, insha'Allah.
So, if you want to be featured as our first guest artist this coming Sunday, please send your work in by the end of Friday, 8th May.
Allah is Beautiful and loves beauty… [Muslim]