The Beard Story: Exclusive Interview With Yasir Qadhi
*Stay tuned tomorrow for a special behind the scenes look and an outtake reel. 
*Mp3 files are at the end of the post.
A few months back, I posted an article entitled Job Interview Tips for Muslim Men. Shaykh Yasir left a comment on the article stating,
Ma sha Allah, great article as usual.

IbnAbeeOmar, may I suggest that your next article be on 'tips for grooming and combing beards'. We'll need specific details, such as: what conditioner works best for what type of hair, what is the best way to trim beards for those who believe its permissible, what should brothers do for 'split beard hairs', and, last but not least, how to hide those pesky 'bald' cheek-spots !!!
I was honored to see such recognition for my beard maintenance skills. I began to write about my tips for how to cut, trim, and condition. At IlmSummit, I got to speak to him about this pressing issue one on one. I gave him my recommendations for using a spray conditioner that you can leave in your beard such as

or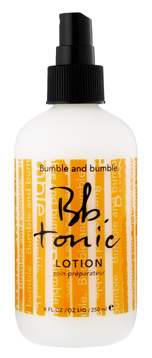 But I was left wondering why the man who went from

to
was asking me for such tips? I got a few tips in return from him, and thought that getting Shaykh Yasir to discuss this important issue would be far better than just writing about how to even out your beard. So the MuslimMattes shura set out on a mission. We gathered up a list of questions amongst ourselves and got him to agree to the interview.
I wasn't sure what to expect out of such an interview – after all, when was the last time you actually heard a good talk about this subject on its own? Or read a book that didn't begin and end with the halal and haram of keeping a beard?
I did have some specific questions that we needed to get addressed,
The fiqh of trimming
Beards = Hijab?
Yasir Qadhi's favorite brand of shampoo/conditioner.
We got to hear some funny stories from Madinah, as well as Shaykh Yasir's own most embarassing beard moment.
We also touched upon a number of serious issues which I hope people will pay attention to and take to heart. Although the overall nature of this interview was somewhat light-hearted, we did cover some serious issues that the beard often represents such as lack of prioritization in the deen, over-zealousness, and adab for interacting with community members.
While preparing the interview, I could not help but recall what is quite possibly the 'classic' beard moment (if we can call it such a thing) in the history of the dawah in North America – and it comes courtesy of no less a figure than one who in many senses epitomizes dawah, Shaykh Yusuf Estes,
[youtube DVtlSHW3DwA]
And lastly, I don't want to ruin any of the interview, but if you're ever in the market of getting Shaykh Yasir a gift, you can't go wrong with this: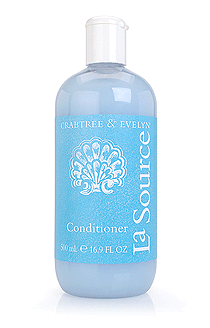 I hope that you enjoy and benefit from the interview insha'Allah.
Download the Interview
Listen to the Interview

Part 1 [audio:http://muslimmatters.org/audio/Yasir%20Qadhi%20-%20Beard%20Interview%20by%20MuslimMatters.org%20Part%201.mp3]
Part 2 [audio:http://muslimmatters.org/audio/Yasir%20Qadhi%20-%20Beard%20Interview%20by%20MuslimMatters.org%20Part%202.mp3]
*Please subscribe to our podcast, if you already subscribed then you got to hear the interview a little earlier than everyone else :)