Islamic Finance: An Introductory Course. Part-1 (Miller-Modigliani Theorem)
As some of you may know, I am enrolled in an Islamic Finance course at Wharton. The Professor, Michael McMillen is a renowned expert, with an impressive and diverse background (to say the least). He has a BBA, MD and JD in the bag. Some of his achievements:
He has twice been a recipient of the Euromoney award for Best Legal Advisor in Islamic Finance (2004 and 2007) and has also received the Sheikh Mohammed Bin Rashid Al-Maktoum award for Best Legal Advisor in Islamic Finance for North America. He is currently the Chair of the Islamic Law Forum, a division of the International Law Section of the American Bar Association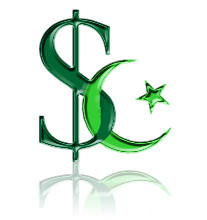 I will be covering the course-work through part of the Spring semester next year (my last semester, yoo hoo). So, I thought that as I studied this material, I would share it with all of you. I know there is a lot of interest in Islamic finance, especially in light of the current financial turmoil, and interestingly Islamic financial principles take a big stab at one of the main sources of the financial collapse, debt. I touched upon this in this article.
I have to caution you that some of the stuff may be a bit too technical, but it is not necessary to grasp every word of this. Rather, I hope to give a general understanding in the simplest terms possible. If you don't understand something, ask, and I'll try to answer ("try" is a key word, because I am hardly an expert on finance myself!)
Before I embark on this journey with you all, I have been wanting to share an interesting learning from my core finance course last year. This is not part of the Islamic finance course, just something I found quite remarkable.
This revolves around the theory by two Professors, Franco Modigliani, Merton Miller, commonly known as the Miller-Modigliani theorem (M&M!) who won a Noble Prize for this. In fact, the theory itself is quite simple, and as we are learn several times in academics, many of the Noble Prize winners haven't come up with ground-breaking new research, but rather summarized/clarified/put-in-a-nutshell what was already obvious, i.e. be able to explain a phenomena that everyone kind of already knew but couldn't quite explain before!
Here's what M&M proposed:
In the absence of taxes, bankruptcy costs, and asymmetric information, and in an efficient market, the value of a firm is unaffected by how that firm is financed. It does not matter if the firm's capital is raised by issuing stock or selling debt. It does not matter what the firm's dividend policy is. Therefore, the Modigliani-Miller theorem is also often called the capital structure irrelevance principle. [Wiki]
The point? Debt is irrelevant. In other words, debt, by itself does not create value. In fact, an individual could mimic a company's debt structure and make the company's decision irrelevant.
So, let's say there is a company A that has 20% of debt in its capital structure (i.e. how the company is financed) with the balance 80% being equity (shares, etc.). There is another debt-free company B, with exactly the same operating performance as A (i.e. they both generate the same profits and have the same assets). An individual could then use 80% of his money to buy shares of company A, and borrow 20% from the bank, and essentially mimic company A (assume that interest rate is same for individual and company). So, in essence, B cannot differentiate itself from A by simply borrowing, because an individual investor could do the same. And then in a perfect market, where everything is known about A and B, arbitrage will prevent one company from being valued higher than the other. Miller said it best:
"Think of the firm as a gigantic tub of whole milk. The farmer can sell the whole milk as it is. Or he can separate out the cream, and sell it at a considerably higher price than the whole milk would bring." He continues, "The Modigliani-Miller proposition says that if there were no costs of separation, (and, of course, no government dairy support program), the cream plus the skim milk would bring the same price as the whole milk." The essence of the argument is that increasing the amount of debt (cream) lowers the value of outstanding equity (skim milk) – selling off safe cash flows to debt-holders leaves the firm with more lower valued equity, keeping the total value of the firm unchanged. Put differently, any gain from using more of what might seem to be cheaper debt is offset by the higher cost of now riskier equity. Hence, given a fixed amount of total capital, the allocation of capital between debt and equity is irrelevant because the weighted average of the two costs of capital to the firm is the same for all possible combinations of the two. [Read more here]
Okay, what's the point? Why do I find this so interesting? The point is that it is taxes, or the deductibility thereof on interest that makes debt a tool for adding value. A firm that has a constant financial structure (debt:equity ratio constant), then its value with debt can be summed up as the following (in a state where interest is tax deductible):
Original Value: Vu  (the subscript "u" is usually for value of unlevered firm = a firm that has no debt, and "l" is the value of a firm that is levered or has debt)
Borrow an amount = D
Taxes = T
New Value of Firm: Vl = Vu + TxD
So, the value of a firm that borrows an amount "D" goes up by "TxD". This is due to tax shields. Basically, interest is tax-deductible. If you pay any interest (which as Muslims we shouldn't be), then you can subtract that from your income and basically save taxes. So, in essence there is a transfer of money from the government to you because you borrowed. And who benefits in the end? Yes, you benefit, but there is an ultimate winner, which brings me to the punch-line.
The banks are the ones who owe their economic viability and "need" on government subsidy
Now remember that a firm has to two claims against it, from its two sources of finance: the equity holders (shareholders), and the debt-holders (banks, etc.). Interestingly, while the dividends to shareholders are not tax-deductible, the interest to debt-holders is… even though they are both fundamentally returns on investment. Furthermore, the bond/debt-holders have first dibs on the money, so they get their money before any other class of financeers. And as I mentioned, all the interest that bond/debt-holders are paid, can be written off by the company, so that their after-tax interest rate is even lower. But they get no such benefit in giving dividends.
For instance, if a company has a 10% interest rate on a debt of $100. Then it has to pay $10 interest. But it can deduct that $10 from its income. If taxes were 50%, then the company now has to pay $10 x 50% = $5 less to the government. In essence then, while it paid $10 as interest, it paid $5 less to the government. So, in effect, it only gave up $5 from its coffers. Thus, its after-tax interest rate was really only 5% (which is tax times interest rate = 10% x 50% = 5%). Debt creates value for the company by reducing government claims to its income.
The entire system of tax-deductibility of interest actually has no real economic sense. I asked my Professor in class why the government would do this, what is the point? He said he didn't really know, and he especially didn't get the discrimination between interest and dividend in terms of tax-deductibility. But what is known is that the ultimate winners of interest tax-deductions are the banks. Remove the tax benefit, and banks suddenly become quite useless (according to M&M).
For Muslims, this is an intriguing conclusion. Banks, the source of so much riba, would be really quite useless if the tax rules for dividends and interest were either uniform (i.e. tax deductibility on both) or if there were no tax (like in an Islamic state). So, if perfect market symmetry existed, say in Dubai (where there is no tax), theoretically debt would add no value. Had we had no debt, wouldn't we have been so much better financially in the world these days??
Next: Introductions, "what is riba"
Related Posts:
Image credit: Dinar Standard