President Obama– Elections 2008 Open Thread: The Muslim November 4 Experience / Photos
Please DIGG this to get the word out!  And see this cross-post at DailyKos.
For those of you thinking "Oh another political post", please take a deep breath, click the "Back" button on your browser, and read something else :)  For the rest of Muslim Americans, especially and particularly those who voted, this is YOUR thread to share your experiences. Even if you are not a Muslim, feel free to share your experiences :) If you have photos, please e-mail them to us (info at muslimmatters //dot org and pls copy amad at carsreloaded dott com), so we can collect them in this post (of course they must meet the general criteria for photos… photos of obvious-looking Muslims at the polls would be even better).
So, tell us where you voted, how long the lines were, how did you feel, and if you were an obvious Muslim (like a brother with a long, flowing beard or wearing a thowb — how cool would that be — or a sister with a hijab), whether you got any "VIP" treatment or endearing looks or the opposite, and so on. And if you want, you can tell us who you voted for.
What this post is NOT about (and comments straying from this will share the spam fate):
It is NOT about discussing policy differences between candidates, etc. Kind of too late for that.
It is NOT about the permissibility of voting. If you did not vote, don't want to vote, or don't think it's right to vote, then please also click "Back" like the politics-fatigued readers :)
It is NOT about bashing each other (well no posts are for that matter).
Feel free to post links (not complete passages) to relevant articles. Relevant means those that have to do with voting-day dynamics, such as election fraud, lines, polling issues, etc. Relevant does not mean "Obama is the man" or "McCain is big mac".
Let me share the first link. To T. Ahmed's article on MM:
Picture below is in a polling location in Delaware, where I caught a Muslimah in line.  More photos coming!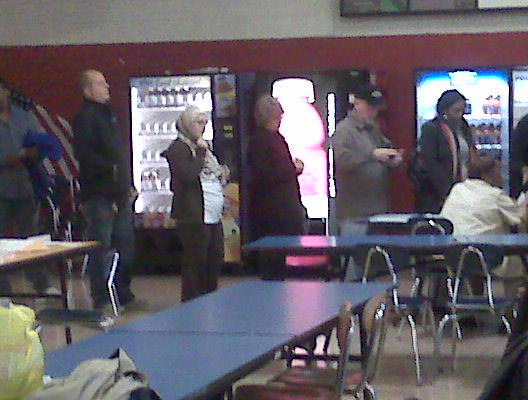 Democratic operatives were giving out straight-ticket fliers. No Republicans in sight.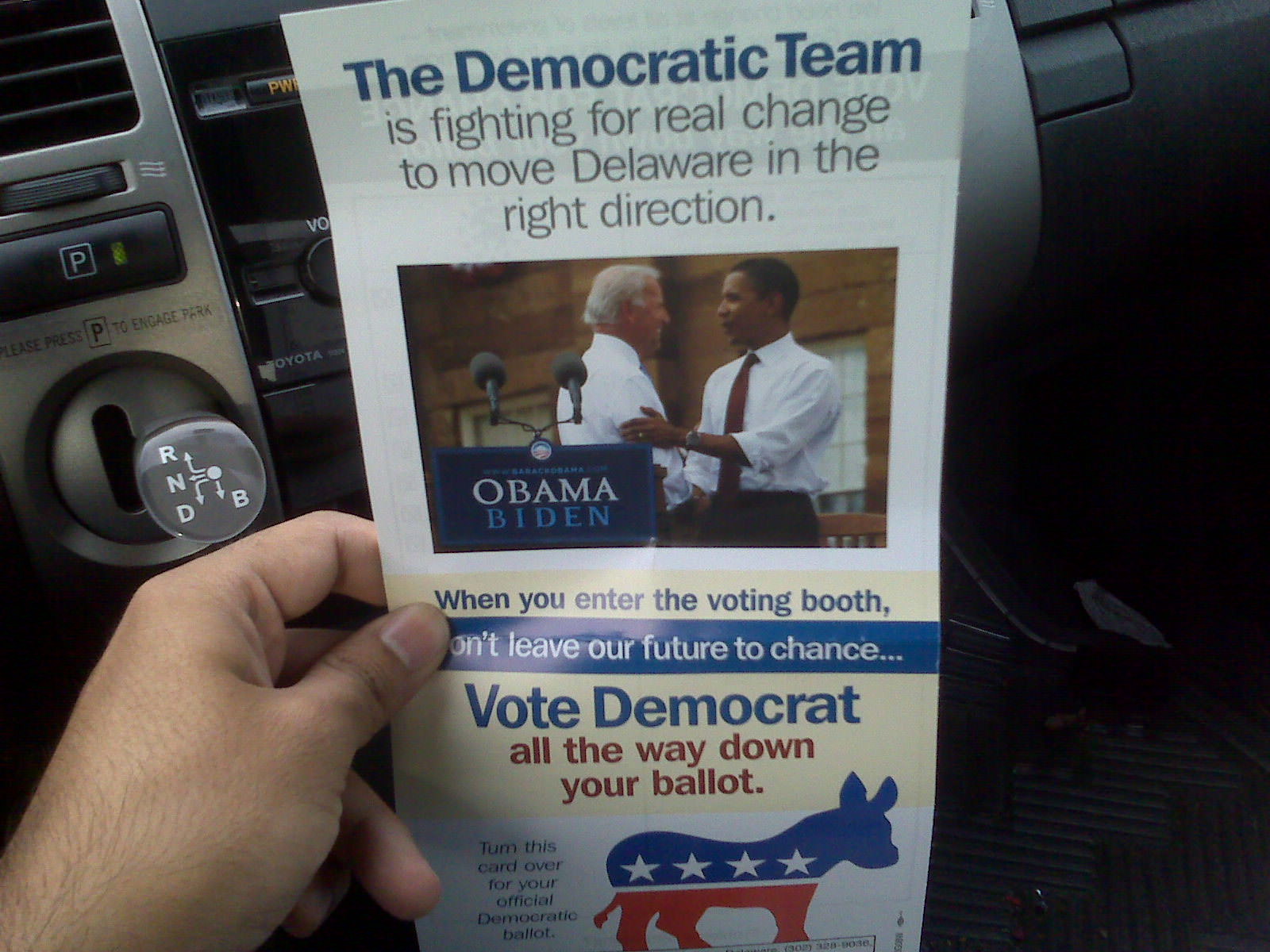 The voting booths in DE: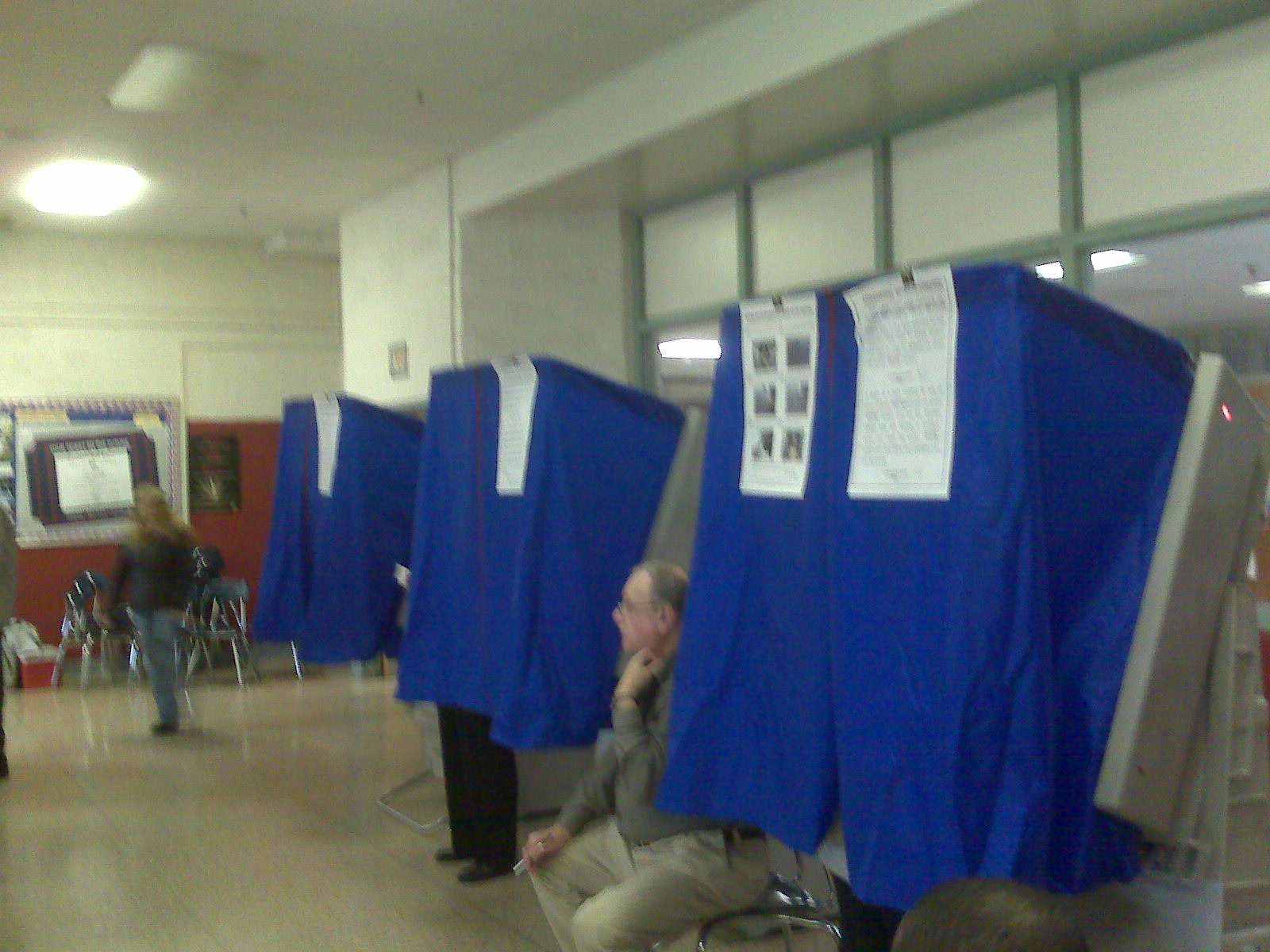 Who're you gonna vote for… decision time: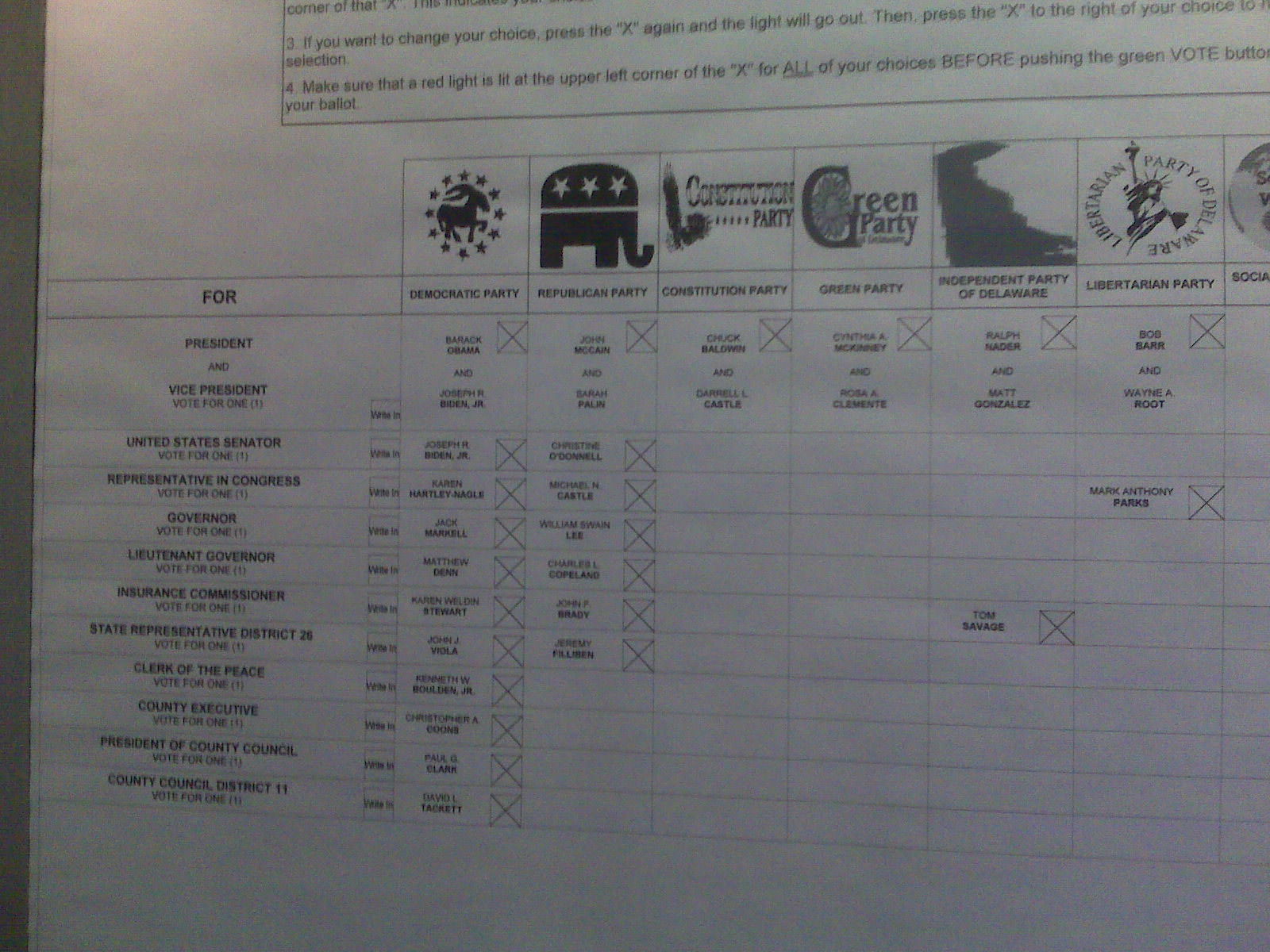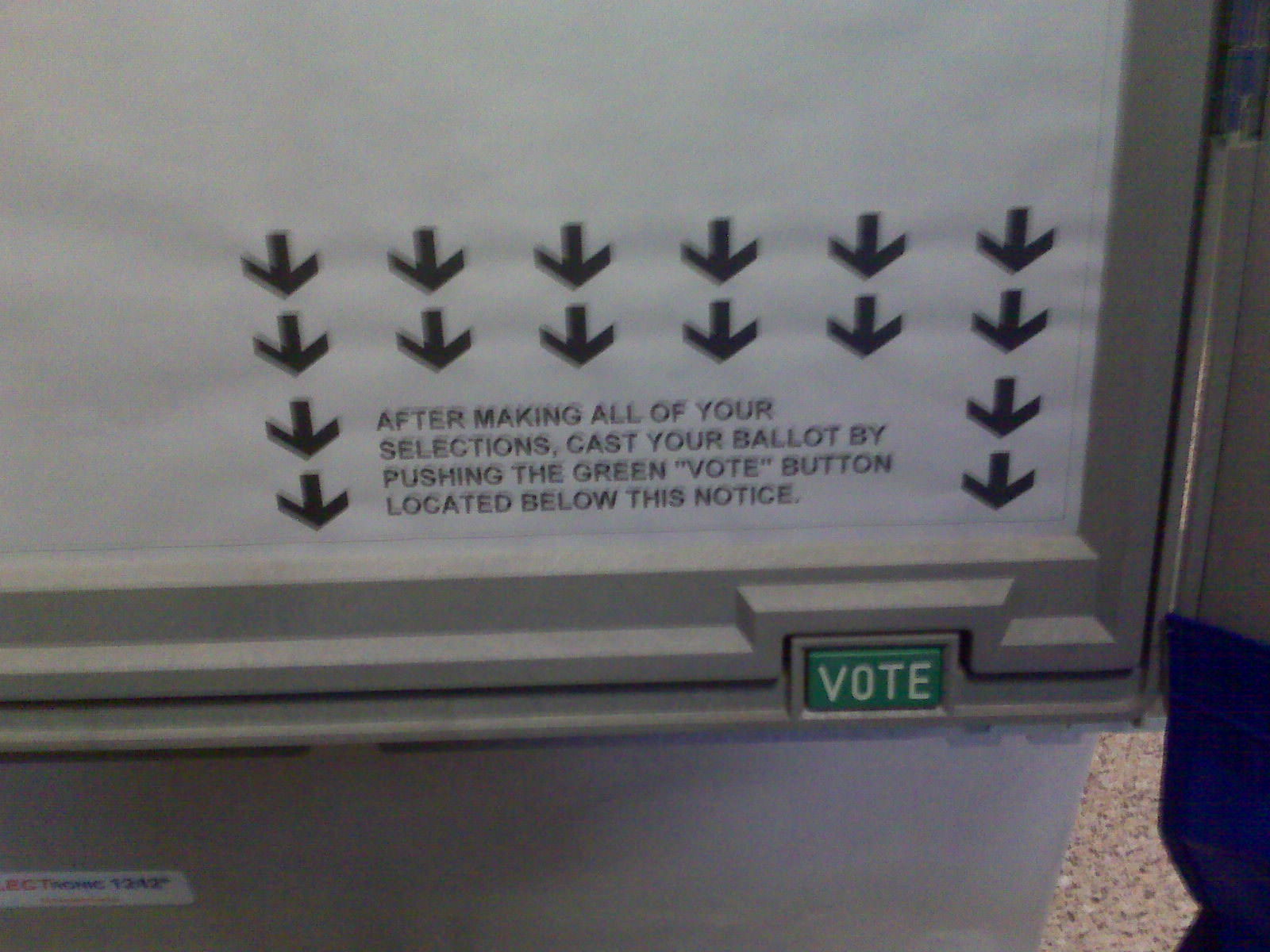 My voter-reg card: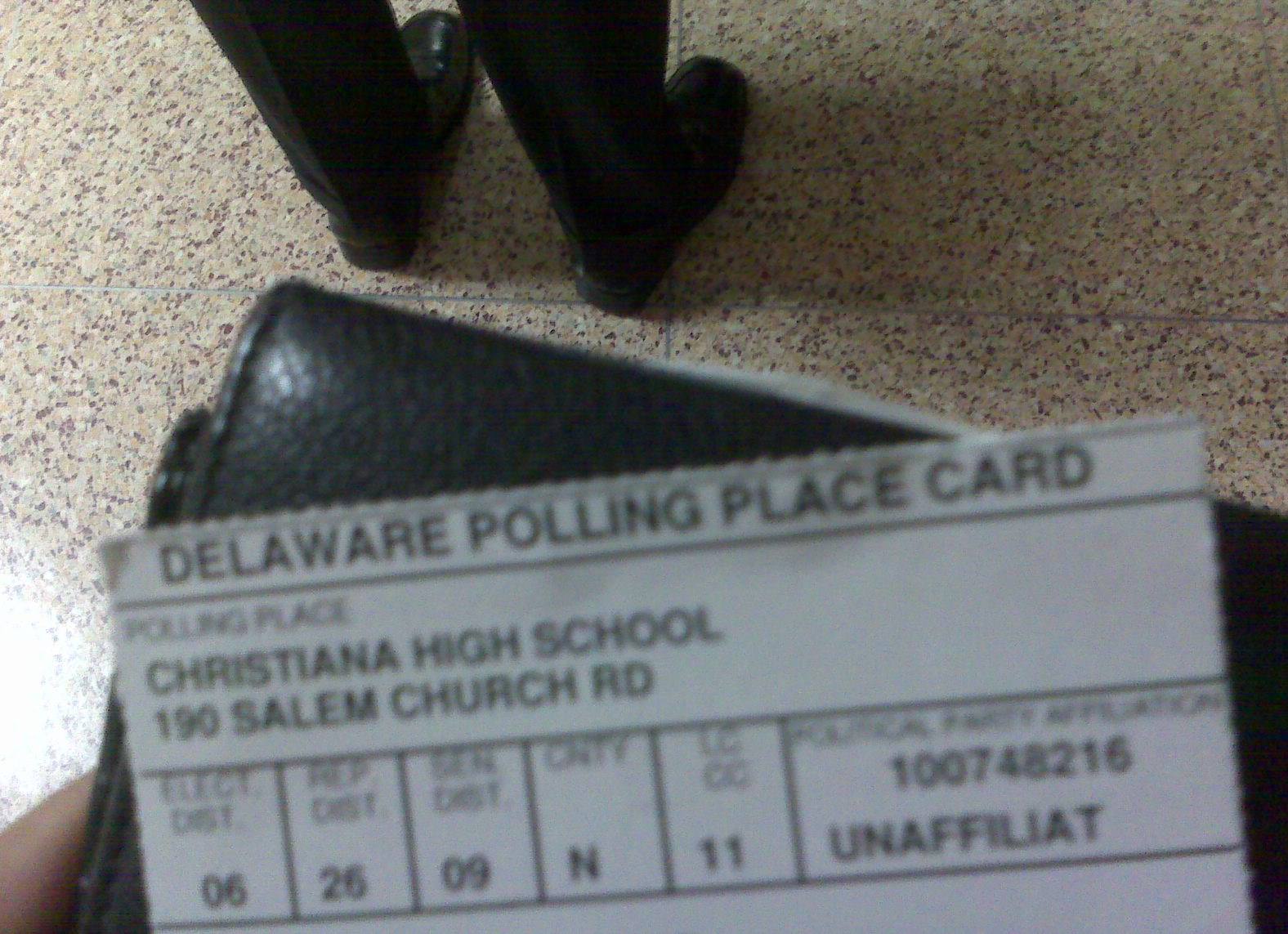 More from DE:


Photos from Ohio courtesy Sr. Naima (click to enlarge):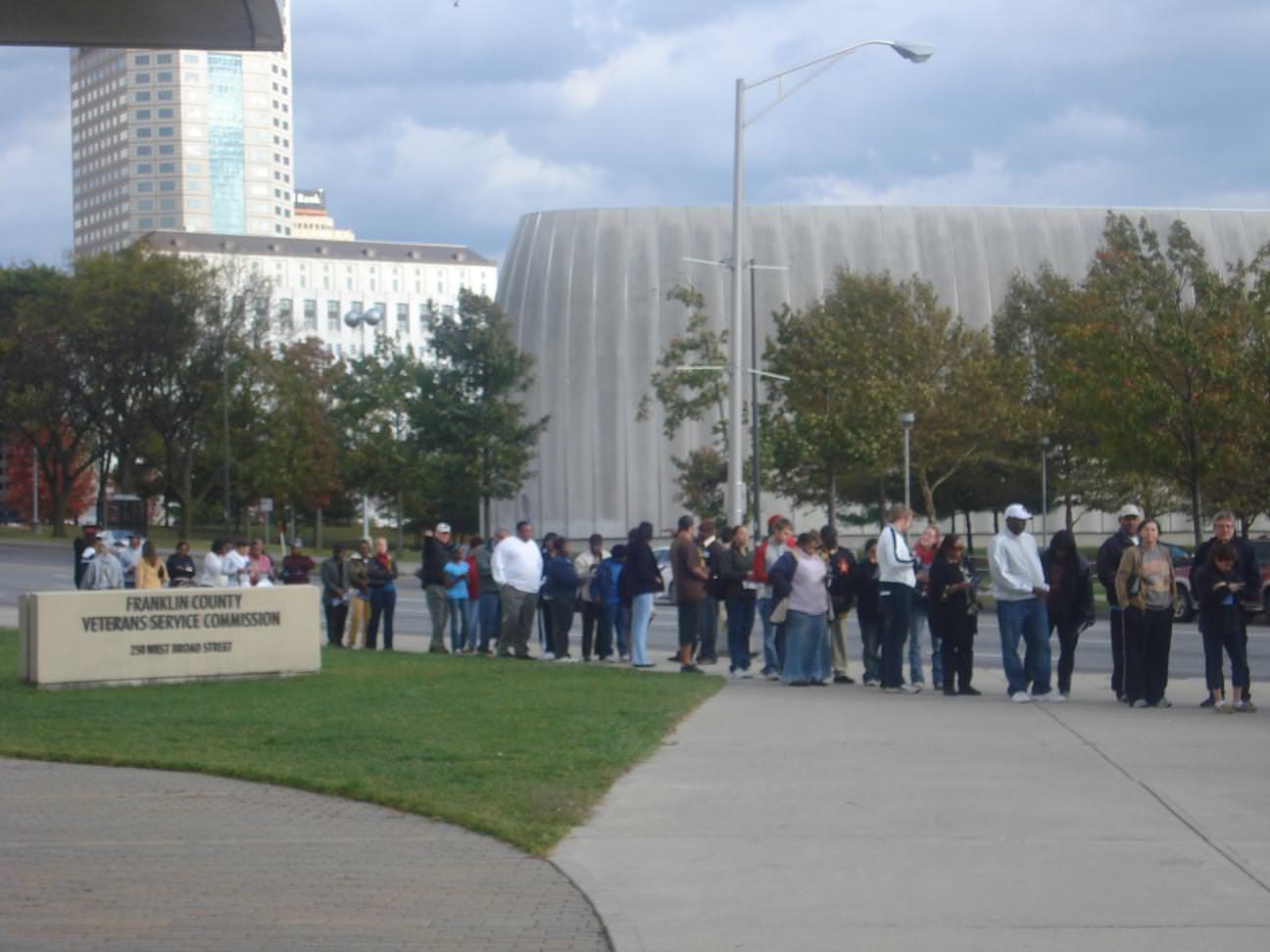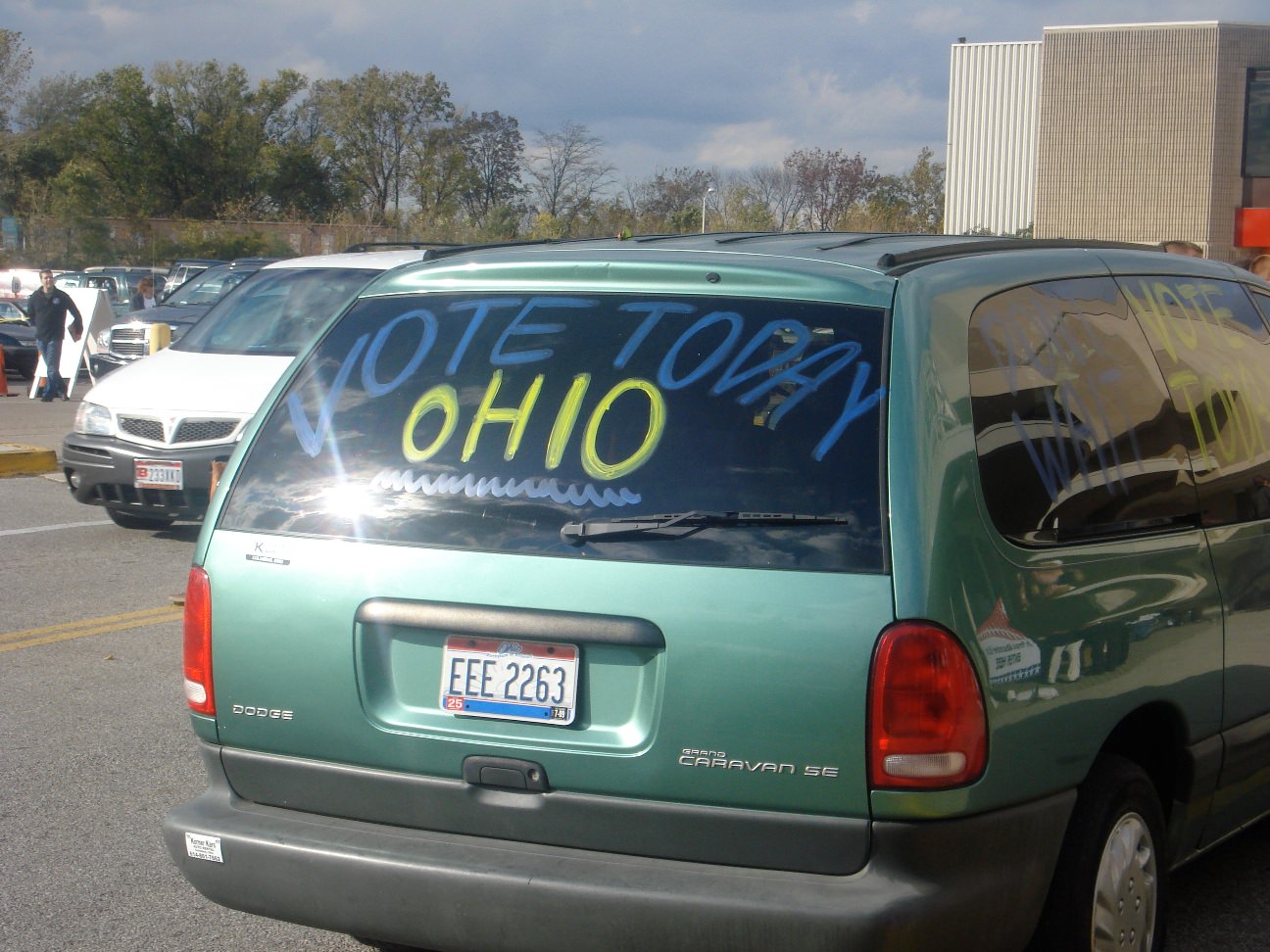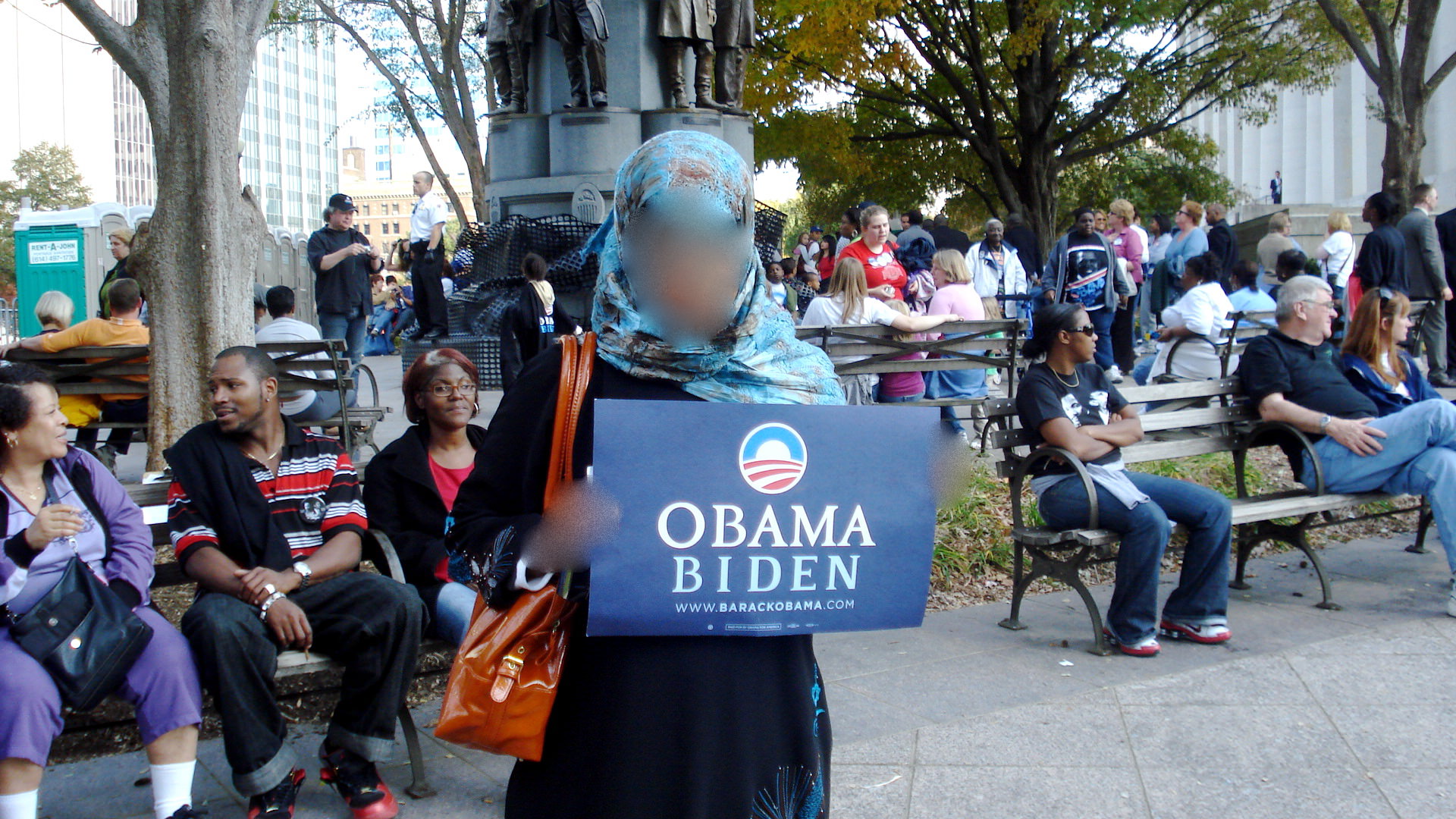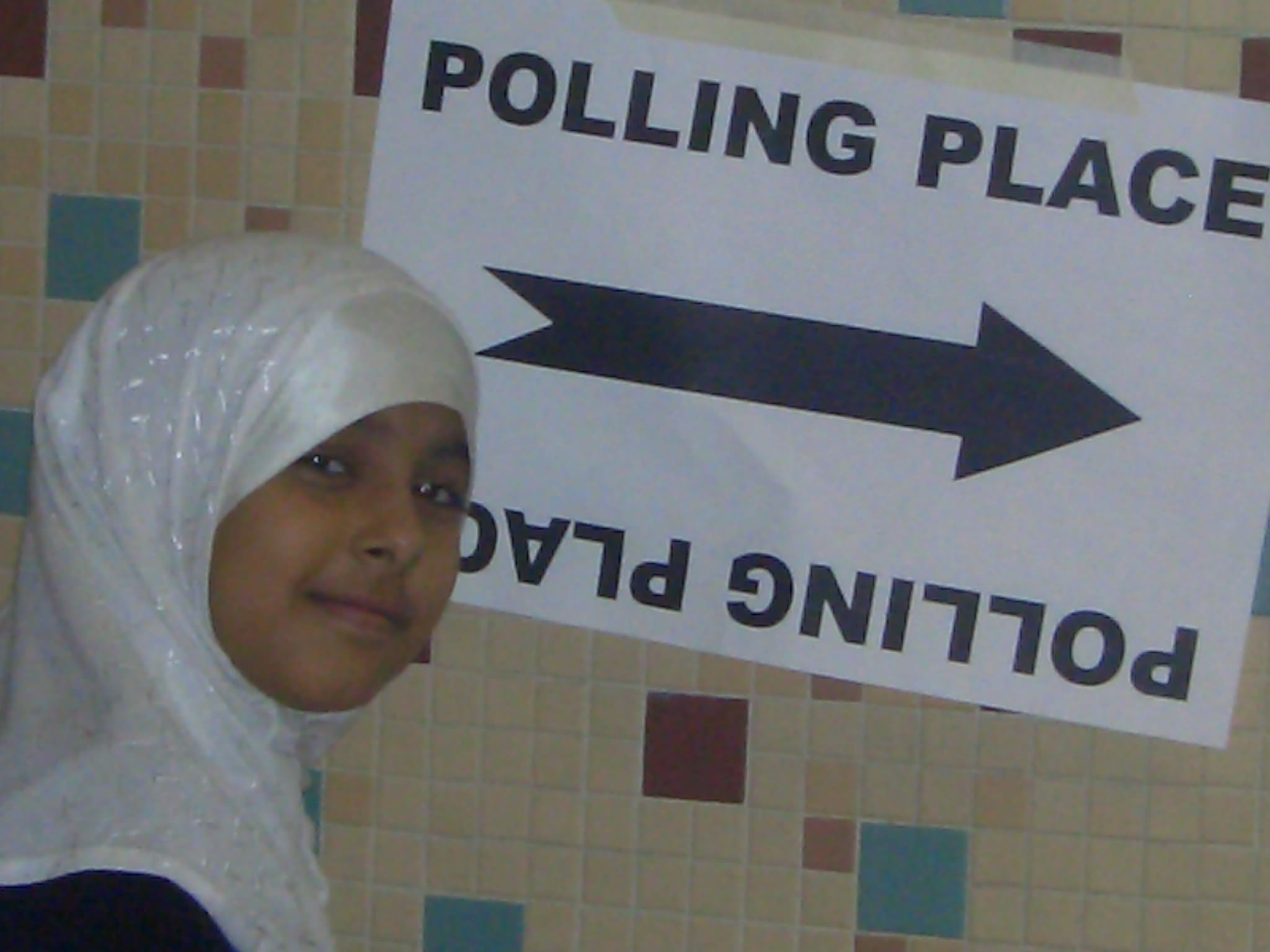 Top image-courtesy Dailykos