A Coin Toss with Juan the Super Shuttle Driver
Due to unexpected family matters, I found myself on a midnight cruise leaving George Bush International (oxymoron) Airport with Juan (not his real name), a Nicaraguan Super Shuttle Driver who was, in his own way, informed about national politics, and an active participant during presidential elections.
"Did you know that Bill Richardson is part Nicaraguan?" he asked me.  "I thought he was more experienced and better than both Hillary and Obama."
I acknowledged that I didn't know his ethnic heritage in detail and was only aware of his domestic and foreign policy credentials and experience.  Since Richardson hadn't made it, I asked him, who would he be voting for this election.

"You know, I voted in the last three elections Democrat – Clinton, Gore, and Kerry.  But this election, I don't like any of those guys, they're both crooks, they're both the same.  When I go into the voting booth, I'm just going to flip a coin, that's it.  Seriously."
He was pretty serious.  I prodded a little more, asking why he didn't like McCain.
"He's just George Bush all over again."
Score one for Obama's political team for making that talking point / sound bite stick.  But what about Obama, I asked him, since he had voted consistently the past three elections for a Democrat.
"He needs to stop lying man.  He's lying, and I don't like it."
Lying?  Don't all politicians lie?  Wasn't Bill Clinton one of the biggest liars?  Lying about what?
"That he's Muslim.  You know, he went to school in Malaysia, he went to a Muslim school in Malaysia, so he's Muslim, he ought to come out and tell the truth, that he's Muslim."
Was there something wrong with being a Muslim I asked, wondering if he realized that I was a Muslim.
"Ain't nothing wrong with it.  You can be anything you want, Jewish, Christian, Muslim, whatever, no problem, but you have to tell the truth about it, and he's not telling the truth.  So this year, in the voting booth, I'm flipping a coin."
The conversation soon shifted in other directions, but it reminded me of a quote from former Speaker of the House Newt Gingrich:
"The job of the candidate is to raise the money to hire the consultants to do the focus groups to figure out the 30-second answers to be memorized by the candidate. This is stunningly dangerous."
As the old saying goes, heads, I win, tails, you lose.
Zahra Billoo Responds To The Women's March Inc. Voting Her Off The New Board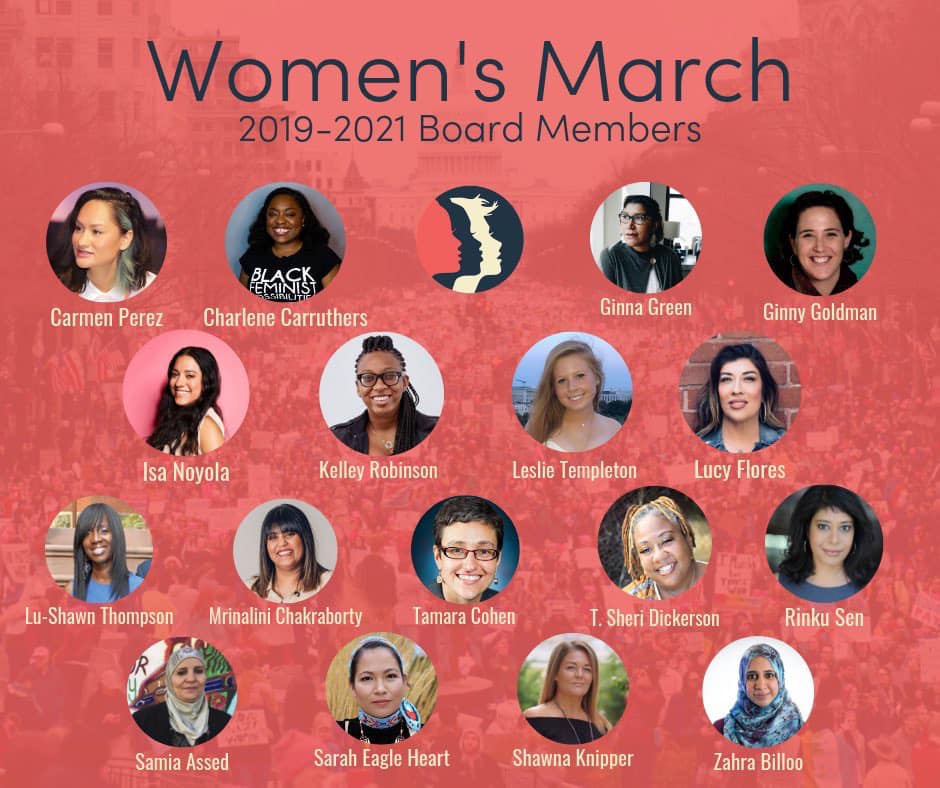 Earlier tonight, I was voted off the Women's March, Inc. national board. This followed an Islamophobic smear campaign led by the usual antagonists, who have long targeted me, my colleagues, and anyone else who dares speak out in support of Palestinian human rights and the right to self-determination.
The past 48 hours have been a spiral of bad news and smear efforts. Part of the smear campaign is motivated by opponents of the Women's March, because the organization has traditionally challenged the status quo of power and white supremacy in our country. However, much of the campaign is driven by people who oppose me and my work challenging the occupation of Palestine, our country's perpetuation of unjust and endless wars, and law enforcement operations targeting the American Muslim community.
The Women's March, Inc. is an organization I once held dear. I spoke at the first march, spoke at regional marches every year after, spoke at the convention, participated in national actions including the original Kavanaugh protests, and worked to mobilize Muslim women for their efforts.

During the past few years right-wingers, from the President's son to the Anti-Defamation League and troll armies, have targeted the Women's March, Inc. For so long, I've admired their resilience in speaking truth to power, in working together, and in never cowering. Over and over again, the co-founders of Women's March, Inc. put their lives on the line, winning power for all women in all of our diversity. The Women's March, Inc. that voted me off its board tonight is one that no longer demonstrates the strength that inspired millions of women across the country.
To see and experience its new leaders caving to right-wing pressure, and casting aside a woman of color, a Muslim woman, a long-time advocate within the organization, without the willingness to make any efforts to learn and grow, breaks my heart. This isn't about a lost seat, there will be many seats. The Women's March, Inc. has drawn a line in the sand, one that will exclude many with my lived experiences and critiques. It has effectively said, we will work on some women's rights at the expense of others.
To be clear, anti-semitism is indeed a growing and dangerous problem in our country, as is anti-Blackness, anti-immigrant sentiment, Islamophobia, ableism, sexism, and so much more. I condemn any form of bigotry unequivocally, but I also refuse to be silent as allegations of bigotry are weaponized against the most marginalized people, those who find sanctuary and hope in the articulation of truth.
In looking at the tweets in question, I acknowledge that I wrote passionately. While I may have phrased some of my content differently today, I stand by my words. I told the truth as my community and I have lived it, through the FBI's targeting of my community, as I supported families who have lost loved ones because of US military actions, and as I learned from the horrific experiences of Palestinian life.
In attempting to heal and build in an expedited manner within Women's March, Inc., I offered to meet with stakeholders to address their concerns and to work with my sisters on the new board to learn, heal, and build together. These efforts were rejected. And in rejecting these efforts, the new Women's March, Inc. demonstrated that they lack the courage to exhibit allyship in the face of fire.
I came to Women's March, Inc. to work. My body of work has included leading a chapter of the nation's largest Muslim civil rights organization for over a decade, growing it now more than six-fold. In my tenure, I have led the team that forced Abercrombie to change its discriminatory employment policies, have been arrested advocating for DACA, partnered with Jewish organizations including Bend the Arc and Jewish Voice for Peace to fight to protect our communities, and was one of the first lawyers to sue the President.
It is not my first time being the target of a smear campaign. The Women's March, Inc., more than any place, is where I would have expected us to be able to have courageous conversations and dive deep into relationship-building work.
I am happy to have as many conversations as it takes to listen and learn and heal, but I will no longer be able to do that through Women's March, Inc. This action today demonstrates that this organization's new leadership is unable to be an ally during challenging times.
My beliefs drive my work, and I am not seeking accolades or positions of power. These past few days have been the greatest test of that. My integrity, my truth, and my strength comes from God and a place of deep conviction. I will continue my work as a civil rights lawyer and a faith-based activist, speaking out against the occupation of Palestine and settler-colonialism everywhere, challenging Islamophobia and all forms of racism and bigotry in the United States, and building with my community and our allies in our quest to be our most authentic and liberated selves.
Onward, God willing.
Obituary of (Mawlana) Yusuf Sulayman Motala (1366/1946 – 1441/2019)
Monday, September 9, turned out to be a day of profound anguish and sorrow for many around the world. In the early morning hours, news of the death of Mawlana* Yusuf Sulayman Motala, fondly known as "Hazrat" (his eminence) to those who were acquainted with him, spread. He had passed away on Sunday at 8:20 pm EST in Toronto, after suffering a heart attack two weeks earlier.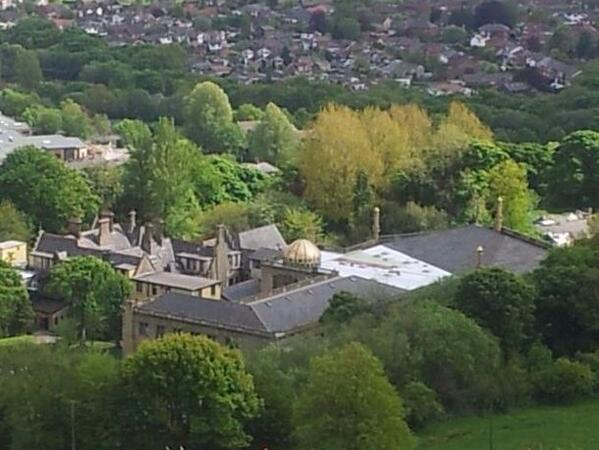 A master of hadith and Qur'an. A sufi, spiritual guide and teacher to thousands. A pioneer in the establishment of a religious education system. His death reverberated through hearts and across oceans. We are all mourning the loss of a luminary who guided us through increasingly difficult times.
Monday, September 9, turned out to be a day of profound anguish and sorrow for many around the world. In the early morning hours, news of the death of Mawlana* Yusuf Sulayman Motala, fondly known as "Hazrat" (his eminence) to those who were acquainted with him, spread. He had passed away on Sunday at 8:20 pm EST in Toronto, after suffering a heart attack two weeks earlier. (May the Almighty envelope him in His mercy)
His journey in this world had begun more than 70 years ago in the small village of Nani Naroli in Gujarat, India, where he was born on November 25, 1946 (1 Muharram 1366) into a family known for their piety.

His early studies were largely completed at Jami'a Husayniyya, one of the early seminaries of Gujarat, after which he travelled to Mazahir Ulum, the second oldest seminary of the Indian Sub-Continent, in Saharanpur, India, to complete his 'alimiyya studies. What drew him to this seminary was the presence of one of the most influential and well-known contemporary spiritual guides, Mawlana Muhammad Zakariyya Kandhlawi (d. 1402/1982), better known as "Hazrat Shaykh." He had seen Mawlana Zakariyya only briefly at a train stop, but it was enough for him to understand the magnitude of his presence.
Mawlana Yusuf remained in Saharanpur for two years. Despite being younger than many of the other students of Shaykh Zakariya, the shaykh took a great liking to him. Shaykh Zakariya showered him with great attention and even deferred his retirement from teaching Sahih al-Bukhari so that Mawlana Yusuf could study it under his instruction. While in Saharanpur, Mawlana Yusuf also studied under a number of other great scholars, such as Mawlana Muhammad 'Aqil (author of Al-Durr al-Mandud, an Urdu commentary of Sunan Abi Dawud and current head lecturer of Hadith at the same seminary), Shaykh Yunus Jownpuri (d. 1438/2017) the previous head lecturer of Hadith there), Mawlana As'adullah Rampuri (d. 1399/1979) and Mufti Muzaffar Husayn (d. 1424/2003).
Upon completion of his studies, Mawlana Yusuf's marriage was arranged to marry a young woman from the Limbada family that had migrated to the United Kingdom from Gujarat. In 1968, he relocated to the UK and accepted the position of imam at Masjid Zakariya, in Bolton. Although he longed to be in the company of his shaykh, he had explicit instructions to remain in the UK and focus his efforts on establishing a seminary for memorization of Qur'an and teaching of the 'alimiyya program. The vision being set in motion was to train a generation of Muslims scholars that would educate and guide the growing Muslim community.
Establishing the first Muslim seminary, in the absence of any precedent, was a daunting task. The lack of support from the Muslim community, the lack of integration into the wider British community, and the lack of funds made it seem an impossible endeavour. And yet, Mawlana Yusuf never wavered in his commitment and diligently worked to make the dream of his teacher a reality. In 1973 he purchased the derelict Aitken Sanatorium in the village of Holcombe, near Bury, Lancashire. What had once been a hospice for people suffering from tuberculosis, would become one of the first fully-fledged higher-education Islamic institutes outside of the Indian-Subcontinent teaching the adapted-Nizami syllabus.
The years of struggle by Maulana Yusuf to fulfil this vision paid off handsomely. Today, after four decades, Darul Uloom Al Arabiyya Al Islamiyya, along with its several sister institutes, also founded by Mawlana Yusuf, such as the Jamiatul Imam Muhammad Zakariya seminary in Bradford for girls, have produced well over 2,000 British born (and other international students) male and female 'alimiyya graduates – many of whom are working as scholars and serving communities across the UK, France, Belgium, Holland, Portugal, the US, Canada, Barbados, Trinidad, Panama, Saudi Arabia, India and New Zealand. Besides these graduates, a countless number of individuals have memorized the Qur'an at these institutes. Moreover, many of the graduates of the Darul Uloom and its sister institutes have set up their own institutes, such as Jamiatul Ilm Wal Huda in Blackburn, Islamic Dawah Academy in Leicester, Jami'ah al-Kawthar in Lancaster, UK, and Darul Uloom Palmela in Portugal, to just mention a few of the larger ones. Within his lifetime, Mawlana Yusuf saw first-hand the fruit of his labours – witnessing his grand students (graduates from his students' institutes) providing religious instruction and services to communities around the world in their local languages. What started as a relationship of love between a student and teacher, manifested into the transmission of knowledge across continents. In some countries, such as the UK and Portugal, one would be hard-pressed to find a Muslim who had not directly or indirectly benefited from him.
Mawlana Yusuf was a man with deep insights into the needs of Western contemporary society, one that was very different from the one he had grown up and trained in. With a view to contributing to mainstream society, Mawlana Yusuf encouraged his graduates to enter into further education both in post-graduate Islamic courses and western academia, and to diversify their fields of learning through courses at mainstream UK universities. As a result, many 'alimiyya graduates of his institutes are trained in law, mainstream medicine, natural medicine and homeopathy, mental health, child protection, finance, IT, education, chaplaincy, psychology, philosophy, pharmacy, physics, journalism, engineering, architecture, calligraphy, typography, graphic design, optometry, social services, public health, even British Sign Language. His students also include several who have completed PhDs and lecture at universities. His vision was to train British-born (or other) Muslim scholars who would be well versed in contemporary thought and discipline along with their advanced Islamic learning, equipping them to better contribute to society.
Despite his commitment to the establishment of a public good, the shaykh was an immensely private person and avoided seeking accolade or attention. For many decades he refused invitations to attend conferences or talks around the country, choosing to focus on his students and his family, teaching the academic syllabus and infusing the hearts of many aspirants with the love of Allah through regular gatherings of remembrance (dhikr) and spiritual retreats (i'tikaf) in the way of his shaykh's Chishti Sufi order.
During my entire stay with him at Darul Uloom (1985–1997), I can say with honesty that I did not come across a single student who spoke ill of him. He commanded such awe and respect that people would find it difficult to speak with him casually. And yet, for those who had the opportunity to converse with him, knew that he was the most compassionate, humble, and loving individual.
He was full of affection for his students and colleagues and had immense concern for the Muslim Ummah, especially in the West. He possessed unparalleled forbearance and self-composure. When he taught or gave a talk, he spoke in a subdued and measured tone, as though he was weighing every word, knowing the import it carried. He would sit, barely moving and without shifting his posture. Even after a surgical procedure for piles, he sat gracefully teaching us Sahih al-Bukhari. Despite the obvious pain, he never made an unpleasant expression or winced from the pain.
Anyone who has listened to his talks or read his books can bear testimony to two things: his immense love for the Messenger of Allah

and his love for Shaykh Mawlana Muhammad Zakariya Kandhlawi (may Allah have mercy on him). It is probably hard to find a talk in which he did not speak of the two. His shaykh was no doubt his link to the Messenger of Allah (Allah bless him and give him peace) in both his hadith and spiritual transmissions.
Over the last decade, he had retired from most of his teaching commitments (except Sahih al-Bukhari) and had reduced meeting with people other than his weekly dhikr gatherings. His time was spent with his family and young children and writing books. His written legacy comprises over 20 titles, mostly in Urdu but also a partial tafsir of the Qur'an in classical Arabic.
After the news of his heart attack on Sunday, August 25, and the subsequent effects to his brain, his well-wishers around the world completed hundreds of recitals of the Qur'an, several readings of the entire Sahih al-Bukhari, thousands of litanies and wirds of the formula of faith (kalima tayyiba), and gave charity in his name. However, Allah Most High willed otherwise and intended for him to depart this lowly abode to begin his journey to the next. He passed away two weeks later and reports state that approximately 4,000 people attended his funeral. Had his funeral been in the UK, the number of attendees would have multiplied several folds. But he had always shied away from large crowds and gatherings and maybe this was Allah Most High's gift to him after his death. He was 75 (in Hijra years, and 72 in Gregorian) at the time of his death and leaves behind eight children and several grandchildren.
Mawlana Yusuf educated, inspired and nourished the minds and hearts of countless across the UK and beyond. May Allah Almighty bless him with the loftiest of abodes in the Gardens of Firdaws in the company of Allah's beloved Messenger (Allah bless him and give him peace) and grant all his family, students, and cherishers around the world beautiful patience.
Dr Mufti Abdur-Rahman Mangera
Whitethread Institute, London
(A fortunate graduate of Darul Uloom Bury, 1996–97)
*a learned Muslim scholar especially in India

—

often used as a form of address
Sherman Jackson, CVE, UAE and some questions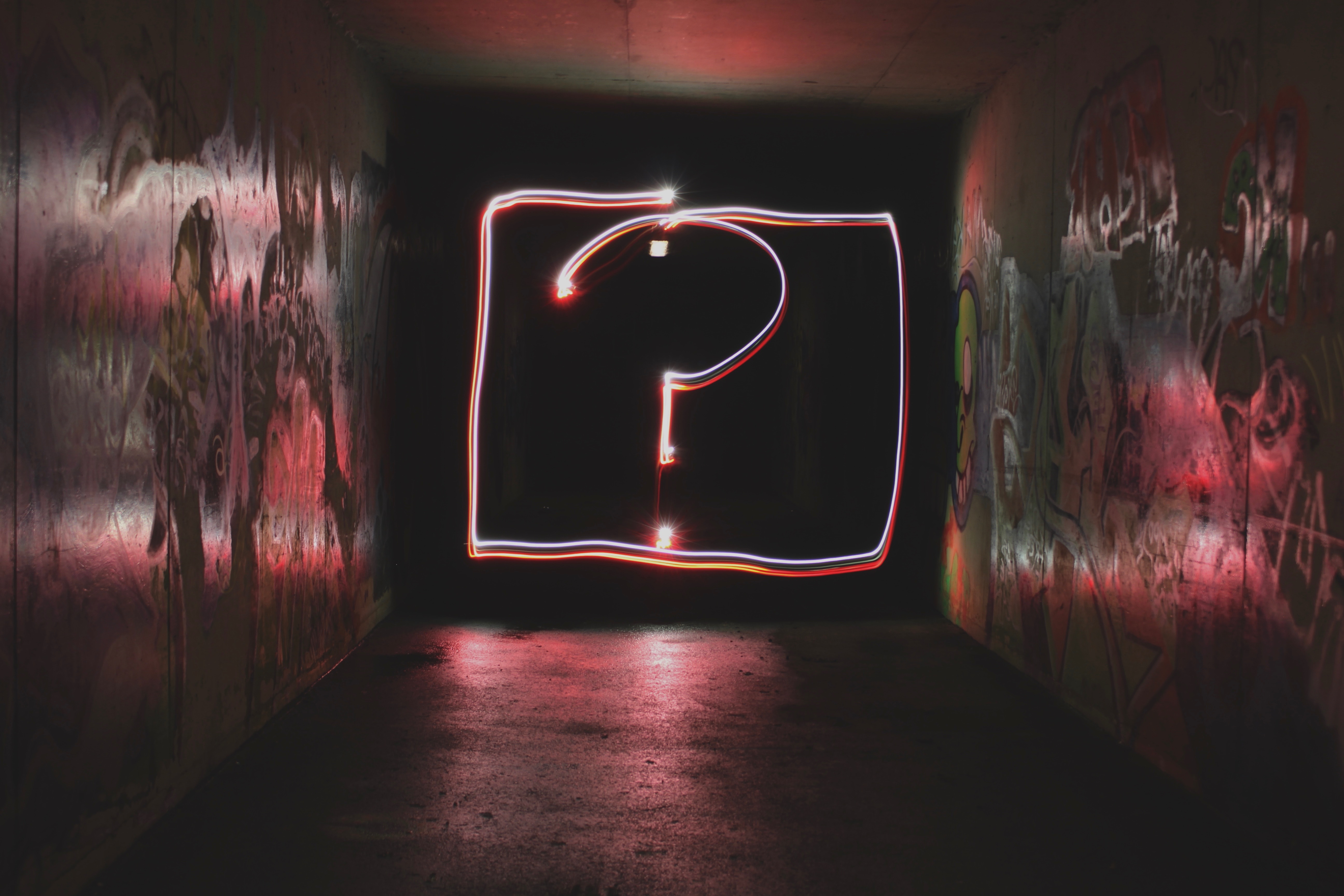 For Muslims in the United States, it is easy to fall for the fallacy of "American Muslim exceptionalism." Some Muslims view Muslim-majority countries as dark, corrupt, and authoritarian places while we in the United States are the light. As we have written about in various contexts, including Zakat abuse and Countering Violent Extremism (CVE), the Muslim community's leaders are capable of corruption and other abuses. There is no reason to believe  Muslims in the United States are any better than Muslims anywhere else.
A few years ago, the federal government started to offer ways for Muslims to profit from the global war on terrorism. It started a race among the unscrupulous to show national security-focused agencies and even foreign governments, how they are best qualified to tame Muslims and Islam. In CVE, Muslims were singled out as a problem religion and a problem community, though they did not start out being explicit about this.  There was strong opposition to CVE from Muslim communities and others and those who organized and worked hard to oppose it found success.
One group of Muslims that for the most part, we did not see participate in CVE were our students of knowledge, our Islamic teachers. Many cared about the dignity of their community and their religion. We can be grateful for this. Unfortunately, there were exceptions.  As a community, it is vital we hold our leaders accountable and correct things when they are wrong. Ali Al-Arian recently called attention to the CVE work of Dr. Sherman Jackson which was uniquely troubling among various CVE ventures for reasons I will discuss below. Jackson's response was inadequate, and he needs to do better.

Sherman Jackson in the CVE racket
Dr. Sherman Jackson has been a player in CVE (Countering Violent Extremism) for several years. Unlike other CVE proponents in the Muslim community, Jackson did not speak in American Muslim spaces on the subject as best as I am aware.  CVE is the now widely discredited, (yet somehow still very much alive in various forms) project to move the war on terrorism to Muslim spaces, in schools, and in mental health.  Jackson was a commissioner in the Council of Strategic and International Studies (CSIS) CVE Commission in November 2016.  You can read their CVE report online.  
Former British Prime Minister Tony Blair and former CIA Director and Defense Secretary Leon Panetta co-chaired this CVE Commission.   The report represents a consensus view of all commissioners.  Jackson was only one of two known Islamic scholars who lent their name to this project.  
This "comprehensive new strategy" was meant to be for the benefit of the next President of the United States, assumed to be Clinton. The person who ended up as President seemed uninterested in the advice provided mainly by supporters of his opponent.  
Ali Al-Arian and Sherman Jackson 
Al-Arian's description of Jackson's CVE efforts and UAE collaboration is sparse.   Most of his article is not really about Jackson's CVE work and UAE connections and outside my scope. Though it clearly made a big impact on Jackson.
Dr. Sherman Jackson corrects a few of Al-Arian's minor mistakes and offers an emotional rebuttal.  He was not an "advisor" to the commission, but a commissioner himself. The product of the commission is Jackson's product, however. Putting his name on it was his choice.  CSIS is not a "right-wing" organization. They are worse than that, something I will get to below.
Other claims by Jackson were speculative at best (Tony Blair would not have wanted him on the commission) or require clarification.  I hope Sherman Jackson will be able to clarify these from the questions below.
White Supremacy
I am not interested in engaging on Dr. Sherman Jackson's racial politics and views on immigrants or Al-Arian's preferred framing in the context of global empire and white supremacy as a system. Instead, it is more useful to look at white supremacy in the context of CVE.  In the national media, CVE has come back into vogue as a way to address mass-shootings by white-nationalists. It has come up recently after the El Paso shooting, for example.    
Those who want to look to CVE as a way to prevent ideological violence in the name of white supremacy will find no help from the CVE Commissioners. The only CVE Dr. Sherman Jackson co-signed is interested in is targeting Muslims. The CVE Commission Report helpfully tells us what a "violent extremist" is. On page 2 of the report, the commissioners (including Dr. Jackson) tell us:
Throughout this report, we use the general term "violent extremism" to refer to the subset of violent extremist organizations that claim the religion of Islam as their motivating source and to justify their nefarious goals, and the term "extremist" to describe the ideologies and narratives deployed by these groups. 
Quite simply, for purposes of US Government policy, the CVE Commission was advocating that Muslims and Muslims alone can be capable of violent extremism. Nobody from any other religion or anyone with a secular ideology could be a violent extremist.  
A stylistic departure for CVE
For the CVE Commission, this was a stylistic departure from the Obama Administration CVE policy, which claimed to address other forms of extremism. However, it was always clear that while there was no real intention to address white supremacy. The war on terror involved spying on Muslim students going rafting but the government did not even know who the armed white supremacist groups were. CVE was always meant to single out the Muslim community, like the rest of the war on terror.  
The CVE Commission would have done away with any Obama-era window dressing. Leaving CVE as the preferred term to not offend partners, who may not sign up for a program called "Countering Islamic Extremism" (a term Republicans would prefer). In a sense, it was more honest than the Obama Administration policy. Another bout of honesty from the CVE Commission is that CVE is not an alternative to the war on terror. It is part of the war.  
Dylann Roof was not a violent extremist because he was not Muslim
In 2015, the year the work of the CVE Commission started, Dylann Roof walked into a black church in Charleston, South Carolina and murdered nine worshipers.  Violence by white supremacists had a long history in the United States before 2015, a fact Dr. Jackson had known. White nationalist violence has continued since.   
Dr. Jackson, who has proclaimed himself to be the most "explicit" and "eloquent" on white supremacy, somehow managed to co-sign a report that failed to include the murder of black people in a church by a white supremacist in the definition of "violent extremism." Indeed the document with his name on it failed to mention white supremacy even once while claiming to be a "comprehensive new strategy."  It appears Dr. Jackson was unable to be either "explicit" or "eloquent" on white supremacy when it may have mattered.  
The co-chairs dismissed "extremism" by non-Muslims as something we should worry about by stating that "we must be clear-eyed about the nature of the enemy." That makes sense, CVE is an extension of the war on terrorism.  
The Value Proposition 
The CVE Commission report, other than to commit exclusively to the perceived Muslim problem, something Republicans already did in the CVE Grants Act in 2015, was not groundbreaking.  The document recycled tropes and jargon from prior CVE documents.  The commissioners failed to offer any solutions other than providing more funding to programs that are "proven."   Objectively, there have never been any proven CVE programs. The report included "enlisting" technology, religious and other sector leaders, getting the White House to lead, and other meaningless gobbledygook. None of this was actionable as policy, except the funding part.  
How do governments fight ideologies they don't like without getting into thought policing? Is there a way to know if someone is about to become a terrorist in the future? How do we prevent CVE from merely becoming code for political repression? You won't find answers to any of this in the CVE Commission report.  
CVE was never able to live up to its promise of being a solution to anything. According to an FBI study, for example, there is no way to tell by looking at someone's ideology that they are more likely to commit violence.  CVE was always a corrupt and fraudulent enterprise. It was junk science attempting to convince policymakers and the public that soothsaying can be actual public policy.  
It seemed clear that for CSIS, the CVE Commission was mainly a fundraising play. The donors were getting something though: a narrative that reflects their values, and loyalty. The UAE, for example, engages in thought policing and political repression. In the UAE, peaceful protest of government policies falls under the terrorism law and can lead to the death penalty. If the UAE or other seriously sick regimes fund you, it makes sense to sidestep difficult issues and discuss the things they want to hear. 
The CVE Commission report was emphatically not scholarship. It was political hackery for money. Dr. Jackson stated he consulted with "Washington insiders" before accepting. The end product seems to reflect the quality of the counsel he sought. It was garbage in, garbage out.  
Why Credibility with the UAE matters
It is impossible to separate Sherman Jackson's work on the CVE Commission from his UAE affiliation. To CSIS's credit, they disclose the United Arab Emirates is one of their largest government donors. Though CSIS credits funding for the report itself to Mark Penn, a Clinton pollster who has since become a pro-Trump pundit on TV, and Fred  Khosravi, a businessman who reportedly once told his cellmate he was a "freelance consultant for the FBI." Both of these individuals were also commissioners alongside Jackson.  Defense contractors and oil companies are also prominent funders for CSIS. That guy from your local masjid who generously donates every Ramadan is likely not on CSIS's fundraising mailers.  
If you are going to fundraise for a commission report, you want to name commissioners the donors like and trust. Tony Blair is best known for lying his country into a war that killed hundreds of thousands of people, nearly all of them Muslim. For the funders, he had the requisite credibility and moral authority to co-lead his fellow commissioners. This seems especially true when it comes to the UAE.  
Islamic Scholars "clean and…vetted"
In 2015, we learned the UAE donated $1,000,000 to the NYPD's Intelligence Division through a foundation three years earlier. This agency had an aggressive anti-Muslim surveillance operation. In 2014, the UAE, through a cabinet-level decision, absurdly designated the Council on American-Islamic Relations (CAIR) and the Muslim American Society (MAS), "terrorist" organizations. Both are entirely American organizations that have nothing to do with the UAE.  
In the years since, the UAE has prosecuted an aggressive and unflinchingly violent foreign policy in Libya, Egypt, and Yemen. In Yemen, the UAE reportedly operates a network of dozens of sites dedicated to engaging in systematic rape and torture. Moreover, it has been a champion of domestic political repression and oppression of the Uighurs and Kashmiris. Indeed, Indian Prime Minister Narendra Modi, the butcher of Gujarat and currently in the midst of shocking actions in Kashmir, was just given the UAE's highest honor. India's fascist government and the UAE's rulers deserve each other. More troubling is that some prominent American Muslim scholars, including Sherman Jackson, appear to have no problem with the honor of being considered "clean and…vetted" by the UAE so that their actions are consistent with UAE's overall foreign policy goals.  
A Question of Values 
When Muslim scholars find reasons to affiliate with such a foreign government so dedicated to oppression, it deserves some communal self-evaluation.
US Muslim scholars, including Dr. Sherman Jackson, continue to attend a conference hosted by the UAE's government on, and this is seriously the name, "Promoting Peace in Muslim Societies." Getting American Muslim scholars in the UAE's corner to grant themselves religious legitimacy is part of UAE foreign policy. That all of this seems cartoonishly absurd mockery of their religion does not stop Muslim scholars from collaborating with the UAE's government. Worse though, Muslim scholars in the United States who have nothing to do with the UAE have not done anything to self-police this servile and propagandistic sham.
It is not at all surprising someone like Tony Blair aligns perfectly with CSIS donor UAE's values. But do Islamic scholars in the United States have values similar to the UAE's shaykhdom?  Do American Muslims? 
I don't agree with everything the mafia does
Dr. Jackson notes he spoke twice about the problem of religious violence as well as "the problem of government repression, mass imprisonment, and torture." Neither the CVE Commission or the MCE has any project to address these things. Reciting platitudes about human rights is not synonymous with moral courage. The UAE itself publicly and repeatedly proclaims itself as a champion of human rights. That does not make it one.      
In his post, Dr. Jackson notes that just because he works with a UAE sponsored entity, it does not mean he agrees with everything the UAE does. Dr. Jackson wants the Muslim community to hold him to a meaningless ethical standard. Nobody agrees with everything anyone does. 
If a scholar joined a Mafia-sponsored effort to give itself religious legitimacy, "I don't agree with everything the mafia does" won't work as a moral defense.  It should not work when collaborating with the UAE government either. Dr. Sherman Jackson gets to decide who he associates his name with. That is a moral choice.  
Benefit and Harm
What we need to do is evaluate the benefit to be gained by the community versus the harm Dr. Jackson may be causing. 
There is significant harm from scholars to providing religious legitimacy to regimes that have foreign policies dedicated to oppression and murder in multiple countries.    There is further harm because the UAE stages it's religious scholars as props in a way that makes a mockery of religion and religious authority. It is undignified and far below the station of any scholar of Islam to play in such farces, yet,  there they are.
The CVE Commission in the United States was merely an extension of this game.  Use religious leaders to give cover to policies meant to harm people who follow that religion. Dr. Jackson's participation in the CVE Commission shows there is virtually no bottom to what you can get a prominent Islamic scholar to co-sign. Islamic Scholars willing to collaborate with war criminals to make Muslims less violent are little more than dancing bears for the national security state. The dignity of the religion of Muhammad

deserves better.      
Benefits of this display to the Muslim community are not clear, at least not to me.  I hope Dr. Jackson can explain why the immense cost of his participation is worth it. 
If I act wrongly, correct me
An Islamic Scholar is someone who holds a position of a sacred public trust.  That requires public integrity. According to a hadith of Muhammad

, ulema (not all religious leaders qualify here) are heirs of the Prophets.  However, that does not mean they are infallible and somehow incapable of making serious mistakes.  
Abu Bakr

, in his inaugural speech as Khalifah, reportedly said:
"O people, I have been appointed over you, though I am not the best among you. If I do well, then help me; and if I act wrongly, then correct me."
Those who honor our tradition should not merely be deferential to scholars and leaders when they start doing things that make no sense or are objectively harmful.  They should correct them and not be afraid of asking difficult questions.  
Some Muslims, including some leaders and scholars, seem to think of Dr. Sherman Jackson as the Muslim ummah's grandmaster chess player (something he alluded to in his post). We may not understand what he is doing, but that is only because he must be several moves ahead of what our brains can process. I do hope those Muslims can stop thinking this way. Sometimes, even people whose work you admire can make severe errors in judgment.   
Nobody likes to have their integrity questioned. Sherman Jackson would plainly prefer the Muslim community see him as above reproach. But if a scholar collaborates with human rights abusers and mass-murderers to make the world a more peaceful place, a few Muslims may start raising their hands to ask a few questions.  
Some Questions
I have a few questions for Dr. Sherman Jackson, but if readers have their own,  leave them in the comments:
Do you agree with any portion of the CVE Commission Report?  If so, please share with the Muslim community what parts you agree with and why. If you repudiate this report in full, please tell us. 

I understand you signed on to the CVE Commission to prevent a product with undue bias. However, why did you agree to include your name on the final product that excluded Dylann Roof from the definition of "violent extremist"? 

Do you believe CVE is not fraudulent and actually works? If so, do you have any evidence of this?  

You mentioned in your post you told scholars that people who disagree with CVE should protest outside. Did you ever inform them or anyone about where and when the largely secret meetings were so that they can organize protests?

Have there been any concrete benefits to oppressed Muslims anywhere because of your affiliation with the UAE-based MCE?  

What benefits have you personally enjoyed as a result of your affiliation with the CVE Commission and the UAE? 

Do you believe Tony Blair should be charged, and tried for war crimes and crimes against humanity for his role in Iraq? 

Do you believe the senior leadership of the United Arab Emirates should be charged for war crimes and crimes against humanity?  

What value do you believe you are offering the government of the UAE's rulers by serving on the MCE?