GPU 2008: Yasir Qadhi on Islamophobia [Video]
One of the highlights of attending this year's Global Peace and Unity event, was to finally meet two of the MM shuyukh in person: Yasir Qadhi and Tawfique Chowdhury.
During the entire weekend, YQ's was the only speech I made an effort to sit down and listen to (although, I was kind of ordered to do so – ahem!), and it was truly awesome, masha'Allah. It's not often that sisters have the opportunity to meet such people, and they were both very respectful and freely offered their assistance in helping me fulfil some of my GPU ambitions (which mainly factored around filming stuff!).
Unfortunately, due to certain GPU policies, I was not allowed near the main stage area to record YQ's speech (the press pass I was so psyched to have received, proved a little useless to be honest). However, I am sure it will surface on YouTube very soon, as the whole show was aired live on Islam Channel.
In the mean time, Sh. Yasir was kind enough to donate a few of his precious minutes to recapping the basic message of his presentation, which concentrated on the rise of Islamophobia in the West, and how we as Muslims should respond to it.
First though: a few MM-related photos!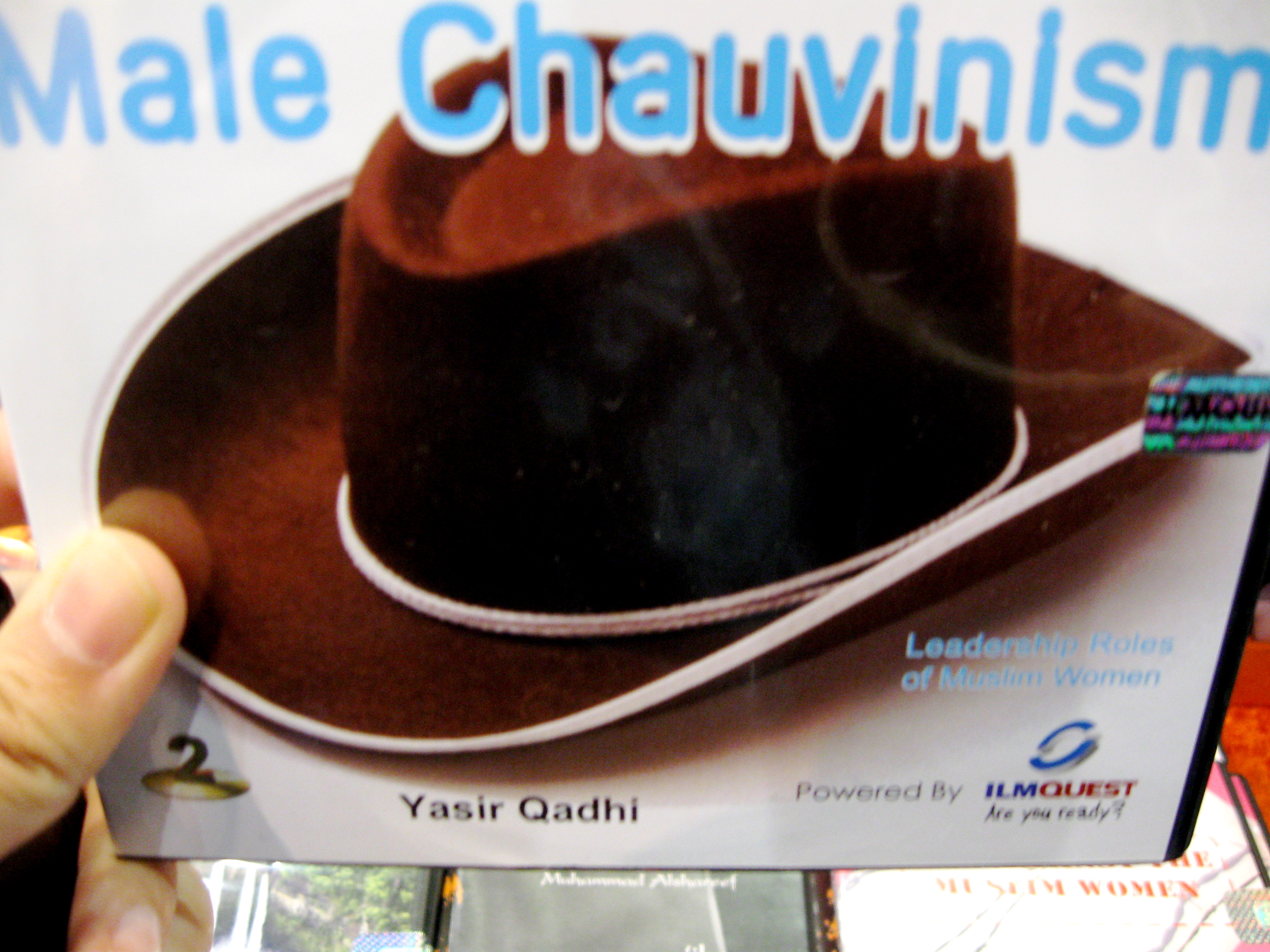 YQ teaching men how to be chauvinists?!
I knew there was something fishy about him…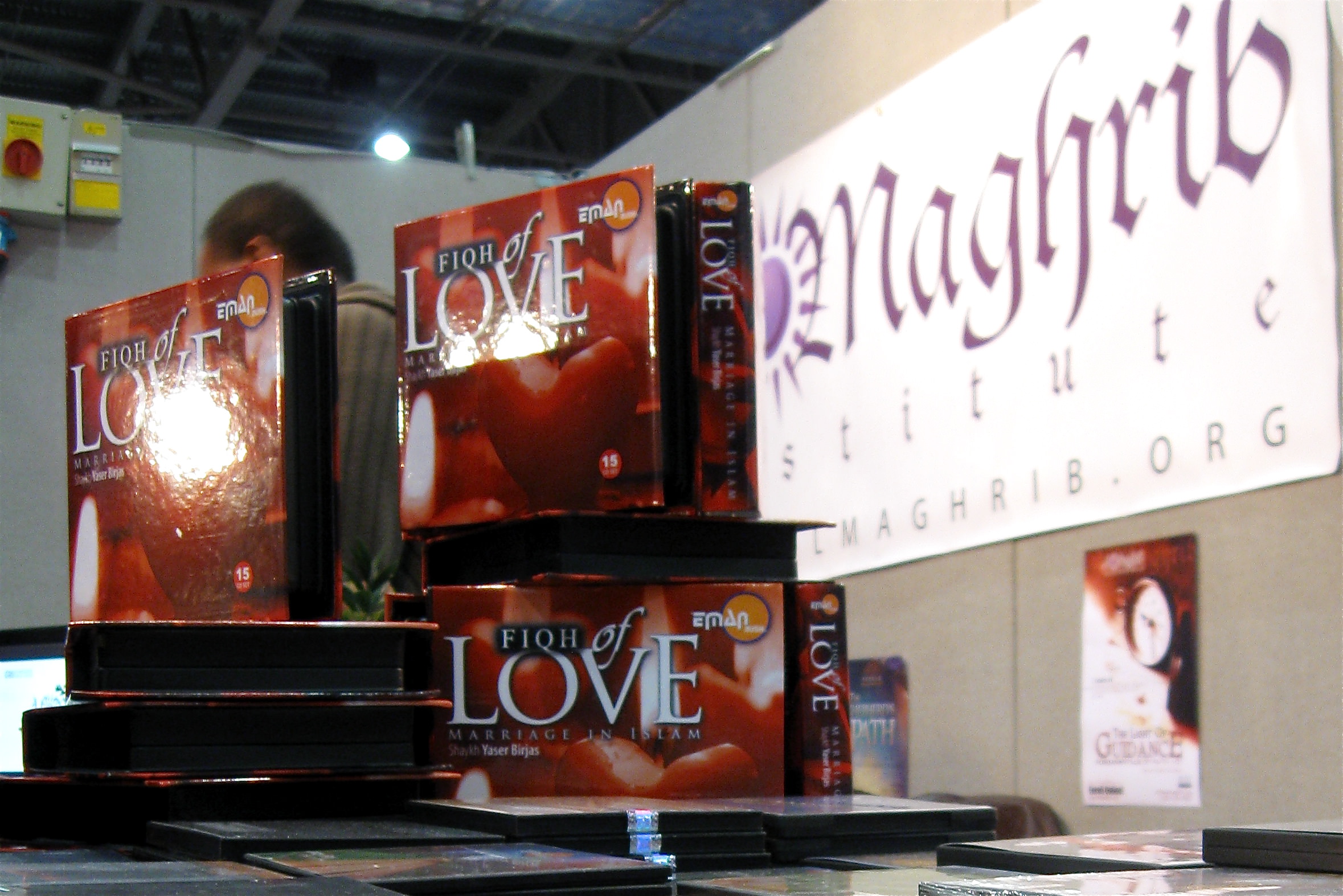 The Al-Maghrib stand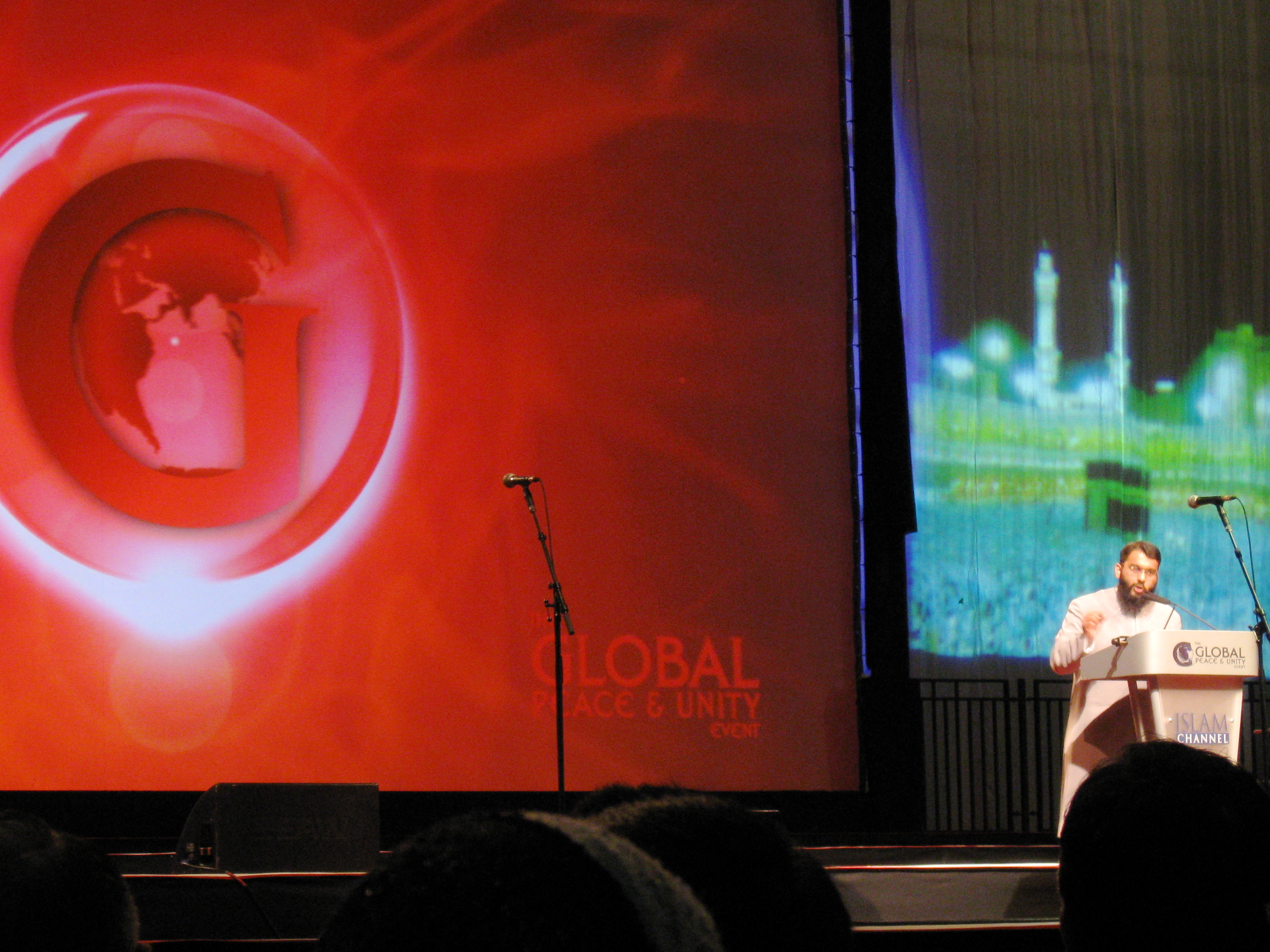 YQ on Stage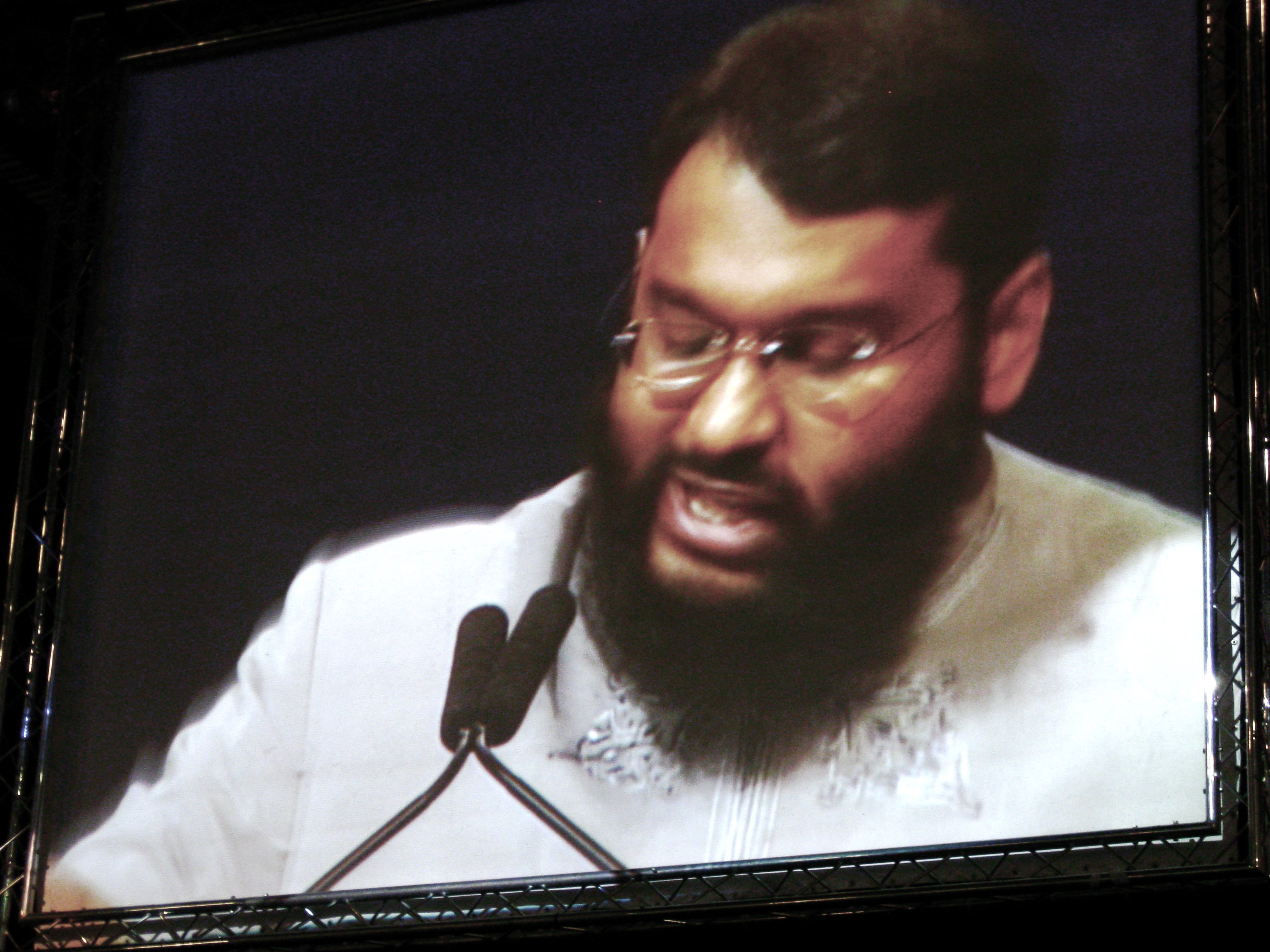 YQ on the big screen – literally!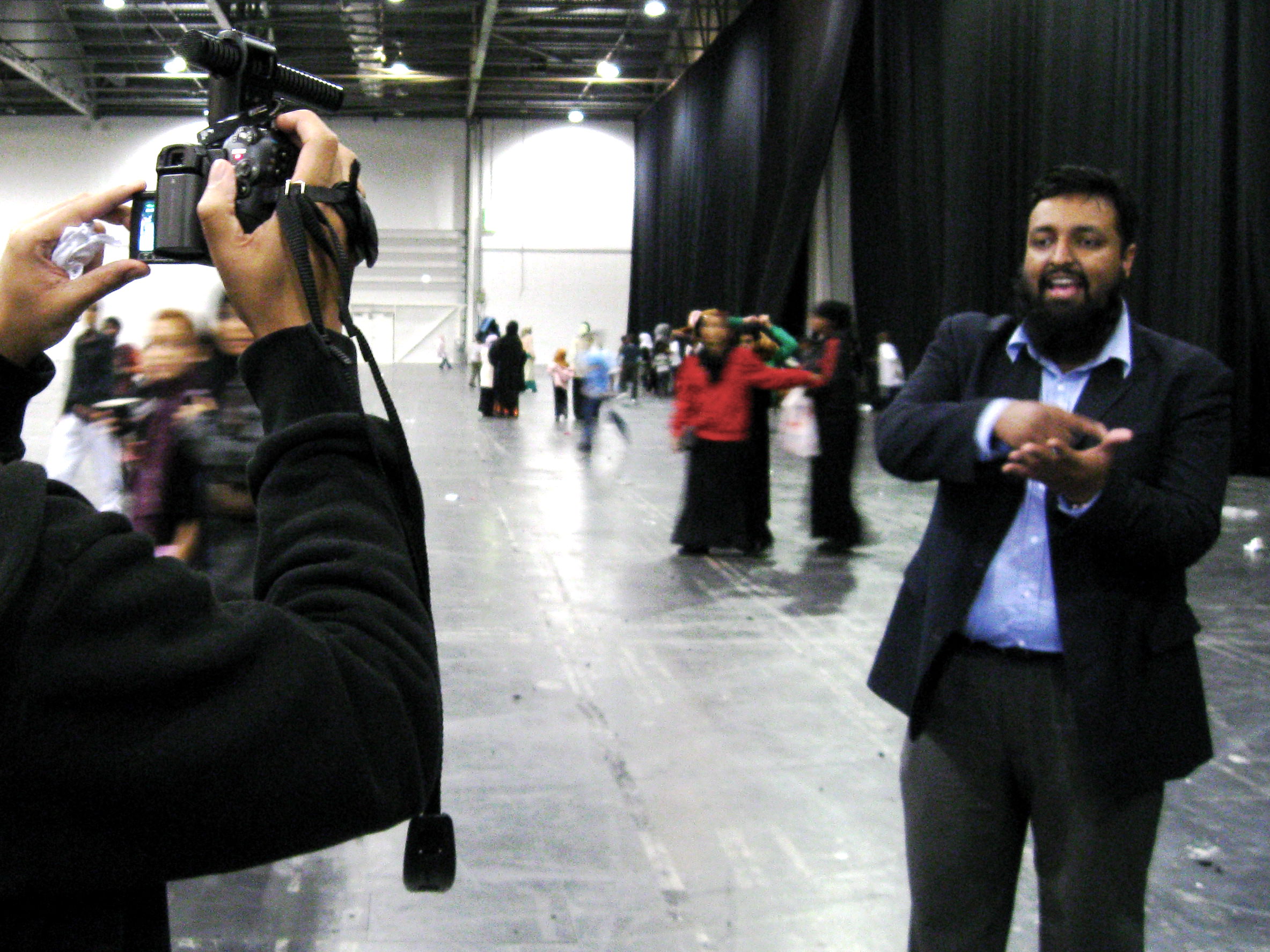 Sh. Tawfique being filmed spelling his name in sign language for SignLabs.org.
Coming to a screen near you soon, insha'Allah!
Okay, enough of all that… here's the promised video!

—
Media Credits