How Could Any Muslim Want to Vote for McCain After This?
I believe the following videos (hat-tip to Br. Abdullah's email for pointing me to this post on Huff-Po) say so much more about the kind of campaign and the kind of voters that McCain is courting than anything the candidates could have said. While you see diversity among Obama supporters, what diversity do you see here? How would you, as a Muslim, felt being in line with these bigots?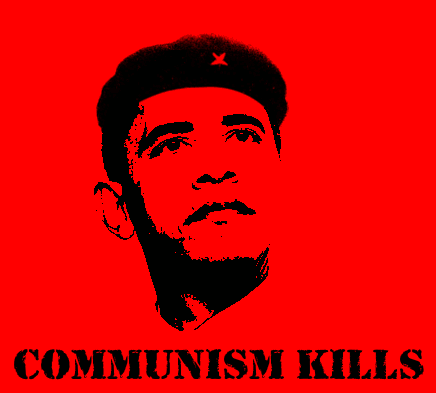 I am sorry folks, but the Republican party has gone the good ole' boys way. It does not represent you, or for that matter any non-white, non-"Judea-Christian" follower. And you would have to be an uncle-tom or pretend to be one, in order to be part of this crowd. Or you could be a principled voter  (as I believe Br. Mohamed is) and side with Republicans, but let me warn you— you will be REALLY, REALLY lonely.
If Obama is a terrorist because of some historical links to Muslims, then what does that make of us, everyday Muslims?
So, I say, without reservations: Vote Obama, Vote Democrat! There is no question which party and candidate is better (or to make it palatable to more people, the lesser of the two evils).
By the way, there are many picture like this one, showing Obama as a communist, terrorist, etc. Goes beyond the pale of human decency and fairness.
 [youtube KjxzmaXAg9E]
[youtube itEucdhf4Us]
See Also