Updated-3 | In the Wake of Obsession Hate DVD: Muslim Children Gassed in Dayton Ohio Mosque
*Please see this official MM statement on this incident* 
Update 10/20/08
Mystery still shrouds as to what actually happened at the Dayton Mosque, when an unknown chemical irritant was sprayed inside a mosque. Initially, the police said that a can of pepper spray was found NEAR the mosque. Later, they "learned" it was inside the mosque. While police interviewed a 10-year old boy, there has been no conclusion to the case, esp. one that is circulating around that a Muslim boy was responsible. I am still wondering how police could have been not spot-on on such an important piece of information, i.e. the location of the spray can. In conclusion, yes indeed this may well have been a prank, an unfortunate one to say the least, but even the police haven't concluded that outsiders were not involved. So, we await final judgement. If outsiders were not involved, then this is also to be considered good news, to be thankful that the situation is not as bad as we thought it was.
At the same time, the story of "Obsession DVD" and its fear and hate-mongering doesn't change an iota. Please read below for that story, which forms the bulk and essence of this post.
Update 10/13/08
Chris Rodda, original author of the dailykos, responds to the  Dayton daily news, and also investigates the mysterious redirected links to scrubbed stories. I have also linked to the cache story below. See here.
Since this story was originally posted, the Dayton newspaper ran a couple of more stories, one stating that the spray attack was not being treated as a hate-crime, and the other decrying that bloggers were sensationalizing this story (boo hoo). As I stated in this post, I do not know if there is any connection between the DVDs and the spray attack. I believe that common sense dictates that hatred will eventually spew out in the form of some hate-crime sooner or later. And what the DVD attempts to do is to disseminate hatred.
Regardless, the eye-witness email account continues to reflect some of the terror the spray inflicted, even if it turned out not to cause enduring physical harm. Emotional trauma is far more difficult to erase and rectify than any physical hurt. Finally, whether the incident was really as bad as I and many others believe it was, whether the incident was related to the DVD or not, is really inconsequential in the big picture. The facts on the DVD about the producers, distributors, financiers, and the organizers of islamophobia, which form the bulk of this post, do not hinge on the Dayton incident.
Interestingly, but not surprisingly, the hate-mongers continue to remain undeterred, and are in the process of releasing another video on the "third jihad". The same foundation, the same characters, but with the addition of their new star– a "Muslim"-traitor, a clown, sell-out, our own "Uncle Tom", the male Irshad Manji– Dr. Zuhdi Jasser. Apparently, Jasser, who can't get any attention or love, even from a small minority of Muslims, is getting a big bone from the Israel-obsessed neocons/right-wing zionists.
Thus, Omid Safi, whose full document on Obsession can be found here, is suggesting that we collect information about this clown, Jasser, his views, his background, etc. So, I ask our readers to start collecting information on him. If anyone wants to volunteer to do an "expose" on him, that will be great. Here's a starting point: Radical Islam Wants You…and America. Please let us know or share information in comments.
——————————————
She told me that the gas was sprayed into the room where the babies and children were being kept while their mothers prayed together their Ramadan prayers.Panicked mothers ran for their babies, crying for their children so they could flee from the gas that was burning their eyes and throats and lungs. She grabbed her youngest in her arms and grabbed the hand of her other daughter, moving with the others to exit the building and the irritating substance there. The paramedic said the young one was in shock, and gave her oxygen to help her breathe. The child couldn't stop sobbing.
Let's step back a bit…Imagine this headline: "Chemicals sprayed into Synagogue, Children Hurt".
Imagine how this headline would be blurting out of every mass media outlet, out of every politician's mouth… Obama and McCain would be personally heading to the Synagogue, proclaiming the strongest messages against such terrorism, calling for the attackers to be brought to full justice, and repudiating whatever may have been responsible for leading to this hate-crime.
Nothing less would be expected of the America that I thought I knew.
Yet, replace Synagogue with a Mosque, and there is deafening silence in the mainstream media. Were it not for this highly-recommended diary on Dailykos, I wonder if even the liberal blogs would have picked it up. How apathetic has our national media become to crimes against Muslims in America? Don't Muslims deserve that these stories be told? Is it only when Muslims commit terrorism that the stories are worthy of front-page news, yet when we are subjected to terrorism, it doesn't merit any media attention? [YOU, as a fair-minded individual can do something about it. And I mention some ways in the conclusion to make a difference, so be sure to read all the way to the end. You can be sure of one thing, if we don't care enough to do something, we can't blame the media for being indifferent.]
This didn't happen in some far away place — but right here in Dayton, and to my friends. Many of the Iraqi refugees were praying together at the Mosque Friday evening. People that I know and love.

I am hurt and angry. I tell her this is NOT America. She tells me this is not Heaven or Hell — there are good and bad people everywhere.
The Dayton Daily News reported the news in a completely matter of fact manner. Interestingly, this is a cached link, the original link now points to a DIFFERENT story that is a headline on this not being a hate-crime. Why the original link was not left in place, as is "normal"… I'll let you figure that out. Nothing in the news tells us about the horrors that transpired in the mosque. The quoted portions above and below (in red-italics) were copied from the dailykos story, based on an eye-witness's account.
She tells me that her daughters slept with her last night, the little one in her arms and sobbing throughout the night. She tells me she is afraid, and will never return to the mosque, and I wonder what kind of country is this where people have to fear attending their place of worship?

The children come into the room, and tell me they want to leave America and return to Syria, where they had fled to from Iraq. They say they like me, … , and other American friends — but they are too afraid and want to leave. Should a 6 and 7 year old even have to contemplate the safety of their living situation?

Did the anti-Muslim video circulating in the area have something to do with this incident, or is that just a bizarre coincidence? Who attacks women and children?
So, did the video cause the incident? That is the million-dollar question, and until the culprits are captured and interrogated, we may never know. If you haven't already heard of this anti-Muslim DVD, then a one-sentence description should suffice (until more on it later in the story): 77 minutes of pure propaganda, consisting of footage that interlaces videos of violent Muslims with those of Nazis, suggesting that Muslims are out to destroy Western civilization. Millions of Americans all over the country are 'mysteriously' receiving this DVD, absolutely free, in their mail.
I, for one, am not ready to buy it off as a coincidence. As I discussed in my post, Islamophobia already exists, the question is how widespread does Islamophobia become, and when the inevitable hate-crimes start coming in droves. Let me share one paragraph from that post:
[O]ne can think of racism or prejudice as a pyramid, with the bottom base being a myriad and widespread negative opinions and beliefs, which I have already described in the preceding paragraphs. The next, less-widespread, step up on this pyramid would be hate-talk. A step further up will be actions motivated by hate, like throwing a pig's head into a mosque. Further steps up (less frequent but of higher intensity) would include direct attacks on Muslims and eventually to Muslim deaths and even large-scale terrorism (a plan by a Florida doctor to bomb Muslim educational centers was derailed in Florida in 2002 before it could be enacted). The question is not whether such hate-crimes will happen (because they already are); rather the question is when and how many.

What the propagators of this video are attempting to do is to continue building the base of the hate-pyramid. They are trying to influence and coax the average American into seeing Islam as a threat, and Muslims as enemies. By mixing images of Nazis and Muslims, they are engaged in willful and dishonest fear-mongering, designed to further their goal of sidelining Muslims in all spheres of American influence.
Who is responsible for spreading Islamophobia?
The real obsession is in fact for Israel. What we are constantly finding is that many of the leading Islamophobia creation campaigns have sponsors that have the following in common: radical Jewish, obsessed with Israel (not simply pro-Israel but who support Israel's interests over America's), staunchly Zionist, and usually ultra right-wing conservative. In general, they fall under the umbrella of neoconservatives. While some from the Christian Evangelical community have spewed vitriol against Muslims and against the Prophet Mohammed, in general, they have engaged in more talk than substance. No doubt, some Evangelicals are "part of the plan", but they usually play supporting, not strategy-development, roles.
Unlike the likes of the late Fallwell, Pat Robertson, etc. this neoconservative bunch of thinkers and intellectuals has laid out a more sinister, well-orchestrated plan to change the hearts and minds of average Americans. While Israel's outgoing prime-minister bemoans the rise of extremism among Jewish settlers, and Jeffrey Goldberg describes the dialogues within Israel about the existential concerns of Israel and how the hawkish influence is actually strengthening this fear, it seems that the debate in America about support of Israeli hawkish policies is one that is barely off the ground.
The end-goal of these Neocons & friends is set by the following logic:
The American Israeli political landscape is dominated by hawkish influence, so much so that proper Israel has much more of an open and free discussion of the future of Israel than the discussion in America. This cannot be allowed to change.

American Muslims are a threat to America's heavy-handed favoritism of Israel. If American Muslims start gaining political influence, then they will demand fairness in the Middle East process, or at least the opening up of an intelligent and balanced discourse.

The way to stifle this debate is to marginalize Muslims to the point that their presence in any political landscape will become caustic (remember Obama's "Muslim smear"?).

How do you marginalize Muslims? Create widespread propaganda of fear; establish images of everyday Muslims as the next potential terrorists in the minds of the average Americans. Repeat. As long as there is no Muslim voice, there would be no challenge to the Israeli domination of viewpoints (and especially its right-wing flavor) in American culture and media.
Lest I be accused of anti-Semitism, which happens anytime you mention the word Jewish in an unfavorable light (yet it is okay to scream islamofascism, Islamic radicalism, radical Muslims, radical Islam all the time), let me mention something important: Like followers of all major religions, Jews are not monolithic. The Jews involved in organizing efforts to promote islamophobia effort represent a small minority of right-wing, hawkish, radical elements, whose obsession with Israel overrides everything else. They would not even hesitate to label Jews with opposing opinions as self-haters!
In any case, you will find the common thread of social identities that I just mentioned (with few exceptions) in the following examples; major Islamophobia-organizers and websites against Muslims in America:
And now comes the distribution of TWENTY-EIGHT MILLION DVDs. In a poignant online piece, "saul relative" writes about what the DVD represents and what its ultimate goals are. Though the short-term goal indeed is political, there is a much more sinister long-term goal that I have already highlighted above.
The DVD is a 60-minute expose of militant Islam called "Obsession: Radical Islam's War Against the West" and is ideologically slanted toward painting Muslims as evil and bent on the destruction of the United States. It was nationally premiered on Fox News during the 2006 mid-term elections. Labeled highly divisive by many mainstream religious groups, "Obsession" shows Islam as a radically dangerous religion bent on the destruction of Western civilization,
The author also mentions how terrorism has struck America only a few times in history, and while waging foreign wars, the government
has done nearly nothing with regard to domestic defense measures except to marginally increase airport security and restructure the various intelligence agencies".

[the Clarion Fund tactics] are meant to appeal to fears of the voters. It is meant to appeal to an emotional level. In psychological terms, this might precipitate a fight or flight response. With no direct threat of immediate personal harm, the fight response will most likely prevail

Fear is the strongest motivator of human action. The perception of security from that fear will have a very strong influence on the way an individual votes. The Clarion Fund is employing that motivator in swing states to potentially bring those states into the Republican fold and deliver to John McCain the electoral votes needed to become the next president.

To some, like the Clarion Fund, the truth may be irrelevant. Getting the candidate of their choice elected is all that matters."
Some of the claims of the DVD:
Just like the individuals mentioned above who leading the charge of Islamophobia, other players in the video share similar background including Carline Glick (Israel On Campus Coalition), and Nonie Darwish & Walid Shoebet (these two are of the evangelical Christian persuasion, but no less obsessed with Israel). What I would like the reader to contemplate the following:
Consider the cost of such of production and distribution of such an effort. My own back-of-the-envelope estimate puts this at between $50-150 million! Who is bank-rolling it?
Consider the timing and states chosen for the distribution. A few weeks before the presidential elections where one candidate, Obama, despite his pro-Israel stance, is just not as "tried and tested" as McCain. The tiny bit of risk that Obama may be actually fair in Middle East policies is strategically unacceptable for the neocons. The states are of course the swing-states, which makes the political motive even more obvious
Consider the channel of distribution. Newspapers. They could have done it through a myriad of other distribution channels, but they chose newspapers. Why? While there is the efficiency argument in that they are using an established distribution network, there is a more Machiavellian reason at play. In one word- credibility! How many people may not have noticed the "advertisement" disclaimer (if there was even one)? The average American still maintains some trust in newspapers, and by agreeing to distribute hate-literature, our newspapers have failed us in the sense of their social responsibility.
Who is behind it?
For this, I will be depending heavily on Omid Safi's (a Professor of Religious Studies at UNC) research, much of which is excerpted below. The DVD references the "Clarion Fund" as its creator. Clarion was incorporated in 2006. It uses the website, "radicalislam.org". As most Muslims now recognize, "radical" is just a softener, the intention is to malign all Muslims. In essence, if you practice Islam, you are a radical.
The DVD was produced by a person called Raphael Shore (yes, sharing the same social identities as the other culprits). Raphael Shore is part of a missionary Israeli "Jewish penitent" (baal teshuva) group, called Aish HaTorah ("Fire of the Torah"), whose mission has been to call "assimilated" Jews back to Judaism. Although Aish HaTorah denies involvement,
Ronn Torossian, spokesman for Aish HaTorah, said that his group would in "no way be involved with Clarion Fund or Obsession because Aish HaTorah is a charity and must remain apolitical."

Ross, the Clarion spokesman, was listed as an Aish HaTorah international fundraiser on a federal election donation form in June 2007. [Source]
More from Omid:
It turns out that Raphael Shore, a Canadian rabbi, is also the director of the International wing of Aish HaTorah. His business card is available as a PDF on line. According to the paperwork filed with the Delaware state authorities, Clarion uses the same address as Aish HaTorah in New York.

Raphael Shore is also the director of Hasbara Fellowships, a group with the transparent website: http://www.israelactivism.com/ Here there is another connection to Aish HaTorah, as Hasbara is part of the Aish HaTorah network. The connections between Obsession and Israeli groups like Aish HaTorah and Jewish advocacy groups on behalf of Israel like Hasbara Fellowship and Honestyreporting.com is beyond dispute. The producers of the documentary just don't want you to know about it.

The spokesperson for the Clarion Fund, Gregory Ross, did not deny that this article had appeared on their site, he was only upset that they had been caught with it! The Clarion Fund has been established as a 501(3)c non-profit organization. These types of non-profit organizations are not to endorse one political candidate over another, precisely what Clarion seems to have done, and is now busy hiding its track records. NPR reported on this, and the possibility of a forthcoming FEC probe.

Who Distributes the DVD?
According the New York Times, when Shore and Co. could not find any traditional distributor for their propaganda, they formulated a strategy of working with Neo-Conservative organizations like Heritage, College Republicans, and above all, Jewish organizations.

NPR has reported that an organization called Endowment for Middle East Truth (EMET), is also responsible for distribution of the Obsession DVD. The positions of EMET are the positions of Likud party in Israel, and that of the illegal Settler movement It was EMET that on March 25th, 2008 sponsored a showing of Obsession on Capitol Hill.

"EMET was also requested to help the Republican Policy Committee with a Sense of the Congress resolution talking about Israel's inherent right to defend itself…" In other words, Clarion Fund claims to be non-political, but uses a pro-Israel ally of Republicans to distribute its product.

In short, the distributors of the Obsession DVD are the most ardent and fanatical supporters of Israel, a fact that the Obsession DVD conveniently omits, and the newspapers who spread the 28 million copies of this DVD like a virus never looked into. EMET also has a cozy relationship with the right-wing Jewish billionaire Sheldon G. Adelson, who has a proven track record of using his wealth to push both Israeli and Republican agendas. A recent investigative piece in the New Yorker proved many details of his agenda.

To place Adelson on the political spectrum, it is good to recall that he has described himself as a critic of AIPAC—from the far right! In other words, he feels that AIPAC (American Israel Public Affairs Committee) has been too soft on Palestinians. (!) Adelson has been a longtime contributor to Jewish and Republican causes, including the campaigns of George W. Bush. Initially, he had designs of spending $250 million dollars to set up an organization called Freedom Watch to keep Obama out of the White House.
Conclusion
It should not come as a huge surprise as to how much influence the Israeli lobby holds in American politics, especially its hawkish, right-wing section. It is a taboo of course to talk about this influence as the writers of the "Israel Lobby" book learned. What is a bit surprising is how easily foreign entities from Israel have been able to register charitable organizations in America, and using supposedly apolitical entities, to influence elections in the States.
What is particularly disappointing is that more newspapers did not refuse to distribute this video. Would they have distributed it if the video was on radical Judaism or radical Christianity? Would they have distributed it if was about the Israeli settlers' harassment and stalking of Palestinian locals? If it is all about freedom of speech, then why is the speech that maligns Muslim, incites hatred and potentially hate-crimes, acceptable, yet the speech that highlights other injustices unacceptable?
We don't know for sure if the video caused the hate-crime at the Dayton mosque. But, we cannot deny the proximity of timing of distribution of the DVD and the crime. Common sense suggests that if you inculcate enough hatred in individuals, it will be a matter of time before this hatred develops into actions of hate. History provides sufficient proof for this claim. What is especially ironic, and I conclude with this, is that while the video tries to portray Muslims as Nazis, it is the video itself that is spreading the same sort of hatred and intolerance about Muslims similar as what the Nazis created towards Jews, which ultimately led the Nazis to execute one of the greatest crimes against humanity. Contemplate that!
What can you do?
If this all bothered you, and it should for moral reasons, regardless of your religious identity, then don't just sit there and bemoan this miscarriage of media responsibility. Do your part:
Write a letter to your local newspaper, wherever you are, but especially if you are in one of the states where the distribution took place (consider these guidelines). You have a better chance of getting published than writing to one of the national newspapers.
Write to the national newspapers. But be very succinct and add some "color" or "reasoned emotion", it may increase your chance of getting published
If you have the time, write an op-ed. There is enough information in this post for you to cobble together a short piece (different newspapers have different word limits)
Cross-post on your own blog or on facebook or wherever you "communicate electronically".
Email about this post, or excerpts from it to your friends and family.
If you are into making videos, make a short video that highlights a bit of the DVD, and a 3 minute talk about how you feel about it. Post it on youtube.
If you do any of the above, add a comment below to encourage others. Even copy/paste your letter so others can use it as template for doing their own writing.
Please demand that this come up at the VP debate by sending a message to Gwen Ifill as a comment on a previous diary mentioned.
What am I supposed to say to them? My words can't keep them safe from what is nothing less than terrorism, American style. Isn't losing loved ones, their homes, jobs, possessions and homeland enough? Is there no place where they can be safe?

She didn't want me to leave her tonight, but it was after midnight, and I needed to get home and write this to my friends. Tell me — tell me — what am I supposed to say to them?"
See Also:
Related Posts:
My Heart Shook In New Zealand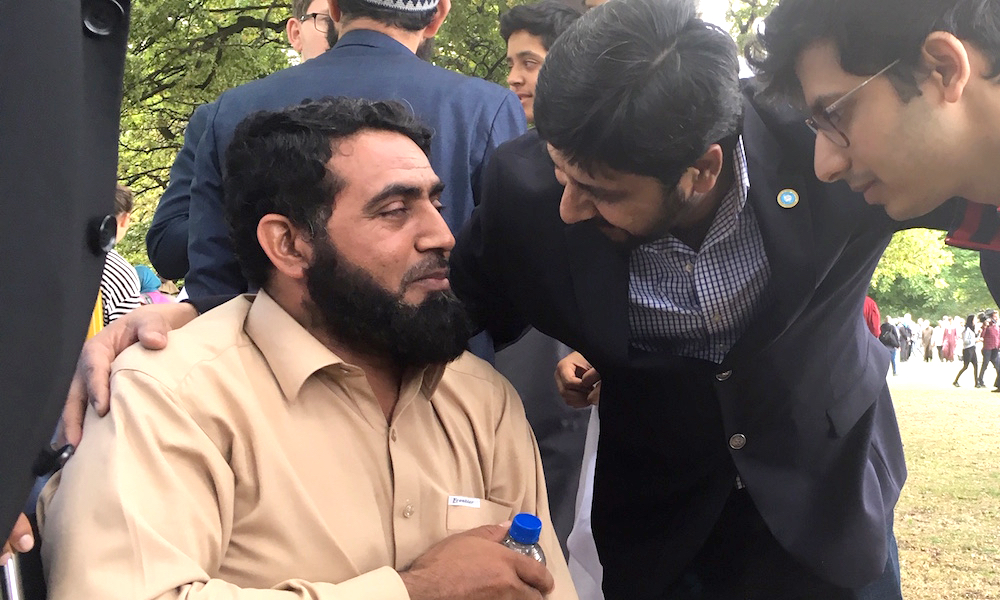 One would imagine that a person would be dead-tired and ready to crash in his bed after a grueling, 36-hour journey from Christchurch, New Zealand to Washington, DC. And I will admit, that was the way I felt. Yet somehow, all my somnolence vanished as soon as my head rested on my pillow and I closed my eyes to rest. A wave of recollections fell over me: memories of the survivors, the emotions they expressed, and their feelings of an uncertain future as they planned their lives after the loss of their family members. These feelings instantly took away all the desire to get rest and sleep. I sit upright now and begin writing this reflection of a once in a lifetime experience- a voyage of grief and hope to Aotearoa- land of the white cloud as the indigenous people call New Zealand.
With lost baggage, long flights and too many connections, at times it seemed unlikely that my eldest son Moaz and I would make it to Jumm'ah and Janazah prayers in Christchurch, New Zealand. But Allah

accepted our prayers so that we could fulfill the guidelines set by our beloved, the Prophet Muhammad

. We were able to fulfill one of the rights of a Muslim over the others; that when he is sick visit him, and when she dies, offer her funeral and be part of her burial.
Hagley Cricket Ground was supposed to have a cricket test match between Bangladesh and New Zealand that Friday. Commentators reckon that it would have been the final day of that test match. But the 22nd of March 2019, brought a much bigger crowd to this world-famous cricket ground than what anyone would have seen on the final day of that test match.
Officials and security directed us towards the VIP area as they wanted to pay respect to the guests who traveled all the way from the USA, Canada, and Australia. The environment of love, solidarity, and respect, coupled with the hijab-clad women standing in solidarity with Muslims in that enormous crowd, created an impact which cannot be articulated by mere words. Every single uniformed female officer was carrying their firearm while donning a hijab; creating a welcoming gesture in a rather somber and gloomy atmosphere.
I do not have the words to thank the leadership of Charity Australia and the Islamic Forum of Australian Muslims (IFAM) for providing us with logistics, facilitating meeting the families of the "shuhudaa" (martyrs) and arranging to visit those injured in the tragedy. ICNA, Helping Hand, and Charity Australia banners highlighting the slogans of "American Muslims stand in solidarity with Victims of Christchurch New Zealand" were the center of attention for thousands of local New Zealanders gathered in solidarity that day. Their hugs, sincere prayers and tearful eyes were the greatest gift that I want to share with everyone reading these reflections.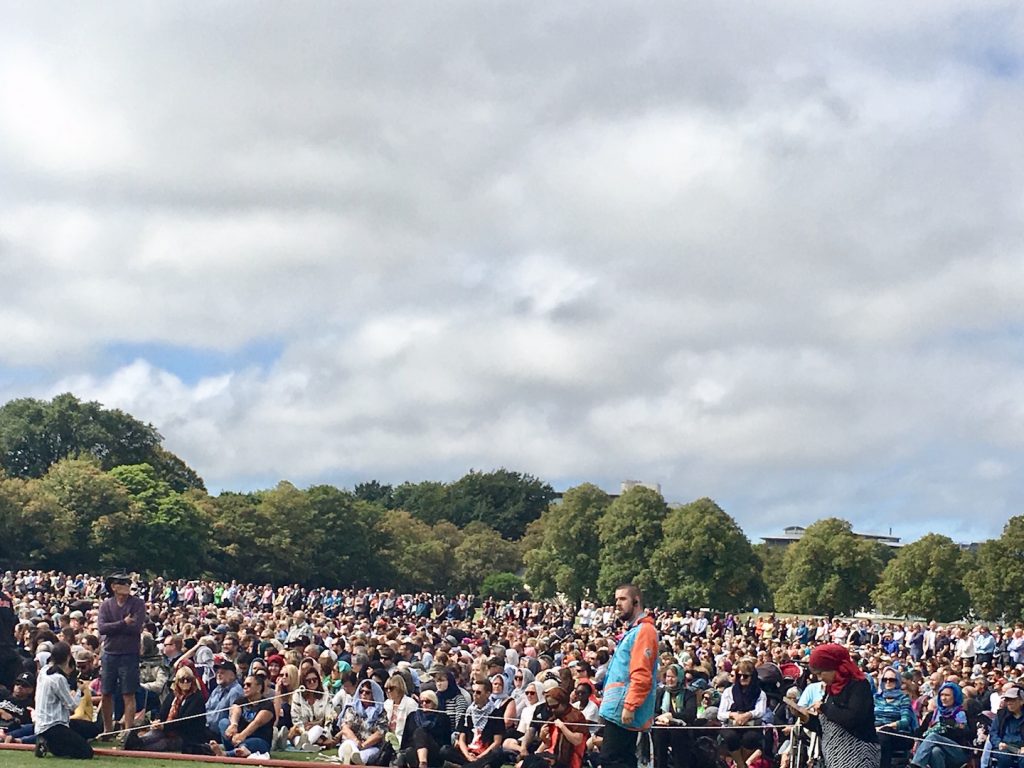 Right after Jumm'ah, the majority of the crowd attended the collective Janazah prayer of 27 of the martyrs. In those emotional moments, I met with the most courageous woman on earth, the wife of 51-year-old Shaheed Naeem and the mother of 21-year-old Talha Naeem, the two spirited souls who gave their lives to save others in the mosque that day. She is one of the strongest women I have ever met. She mentioned that her husband, Naeem, was a person who lived the life of a man of service, always ready to help others. She described Talha as an angel who was too pious and too noble to be away from Jannah too long. We heard similar feelings from Naeem's mother (grandmother of Talha) the next day when we visited their home.
The visit to the home of New Zealand's national soccer team player, Atta Elayyan (33), was not only emotional but also deeply inspiring. Atta lost his life and his father (the founder of Al-Noor Masjid) was severely injured during this brutal and hateful attack. There were several scholars from the United States, including Sheikh Omer Suleiman, in the visit to Atta's home. We could offer nothing to console the brave mother of this shaheed, who greeted us with words of courage and wisdom. We had no words to accompany the tears in our eyes, except prayers for the most noble young man who helped so many in coming close to Allah

.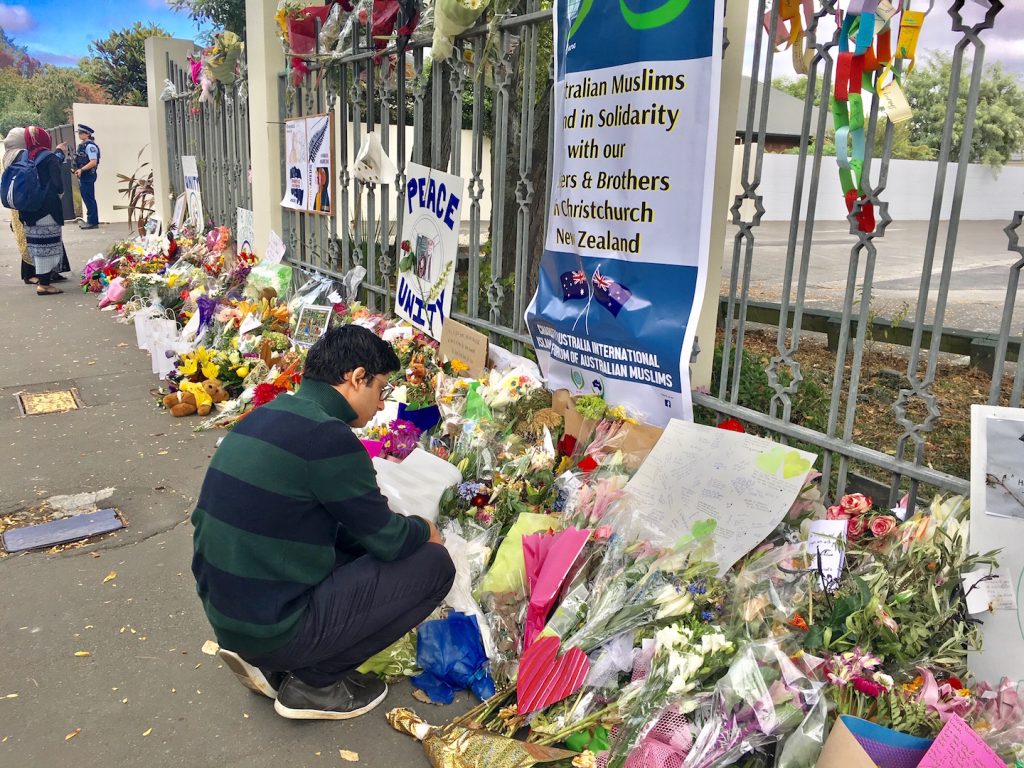 Our visits to Al-Noor Masjid and the Linwood Islamic Center were also filled with memories of love, harmony, and reverence. There was a continuous influx of hundreds of visitors, not only from New Zealand, but also from different countries including, but not limited to, Australia, Fiji, and Canada.  Thousands and thousands of flower bouquets and other items of love were left by these visitors. I was really thrilled to see that local Muslims left many Qur'ans and flyers with basic concepts of Islam and addressing the common misconceptions about Islam for those visiting. I witnessed many people visiting these mosques were taking those Qur'ans and other books with them in order to learn more about Islam.
We also met Mr. Aziz, the unsung hero who repeatedly attacked the killer with different objects including an empty gun —which the killer had discarded. The terrorist fired on Aziz multiple times, but Allah

not only saved him, but he also forced the killer to flee from the Linwood Islamic Center. Mr. Aziz was one of the reasons why the number of casualties in this mosque was only seven, compared to the 43 martyrs in Masjid Al-Noor. We also met certain individuals whom Allah

saved miraculously. A young man showed his trousers fenestrated with holes of bullets but had no signs of injury. The husband and wife who entered the premises of the mosque and only to be showered with a burst of 26 bullets while in their car, leaving it completely destroyed. Yet Allah

saved both of them while they took shelter in their vehicle.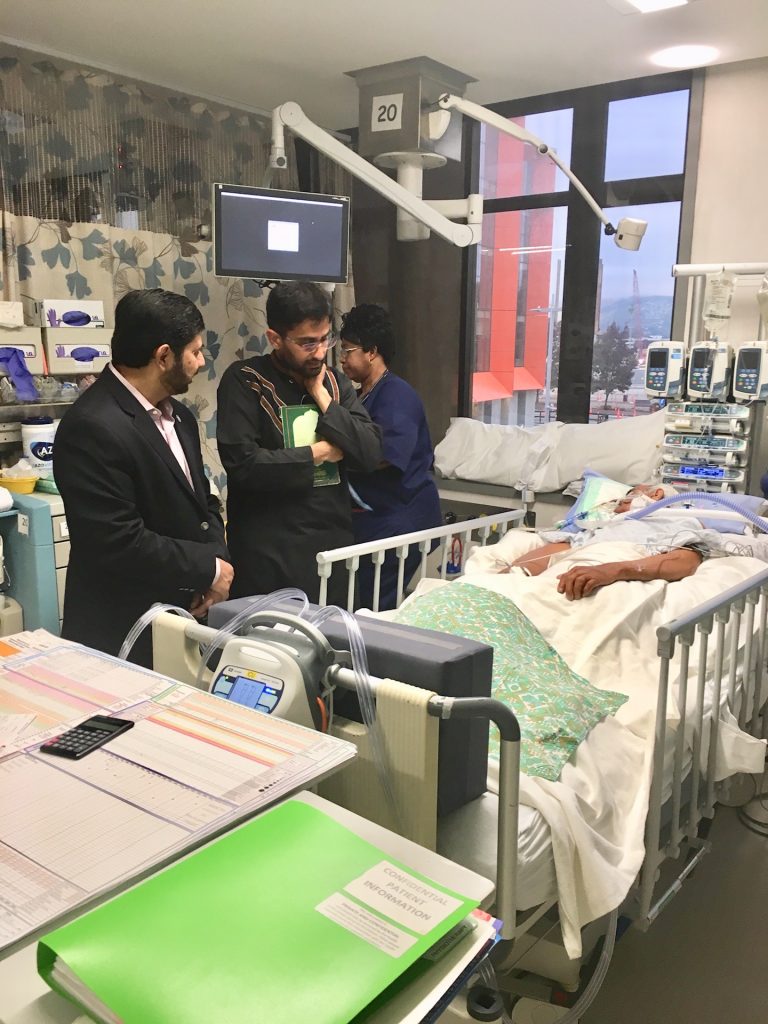 The visit to the hospital's ICU was simply heartbreaking but at the same time increased our resolve and commitment to help these families as much as possible. We encountered a Turkish brother who was in a coma for nine days and met his elderly parents, who spoke to us in the very little English they knew. The only thing which we could understand from their hushed voices was the request for du'a and tears of helplessness in their eyes. The 71-year-old father of a local Pakistani from Hafizabad, who had arrived two weeks ago to visit his son, was now on a ventilator fighting for his life. As a physician who has worked in ICU settings for a long time, I simply did not have enough medical reasoning which could have provided him any words of hope!! Similarly, I was not able to provide any glimmer of hope to a brother from Bangladesh whose wife will never be able to walk again and will be paralyzed for the rest of her life.
While I saw hope and felt resilience from every victim in that hospital, this hospital visit was brutally heartbreaking.
Lastly, I cannot imagine the pain, agony, and helplessness that the father of Mucad Ibrahim must feel after losing his 3-year-old son in his own arms. I gave him the longest hug possible, as he taught the whole world the meaning of Beautiful Sabr (Patience).
After seeing the devastation caused by the terrorist attack, and the work that must still be done to heal the community, Helping Hand USA, ICNA Relief Canada, and Charity Australia have formed an organization called the "Christchurch Family Support Network". The operations have already begun, and our team is on the ground. The first group of mental health professionals with a background in Islamic Integrated counseling are set to leave to provide victims and their families immediate psychological assistance.
We ask Allah

to accept our work, bring healing to the community, protect our brothers and sisters, and accept the shuhadaa' in the highest level of Paradise.
Dr. Mohsin Ansari is the Vice President Islamic Circle of North America (ICNA) and the Chairman of Helping Hand USA (HHRD)
Because Muslims Matter | Honoring The Martyrs Of #Christchurch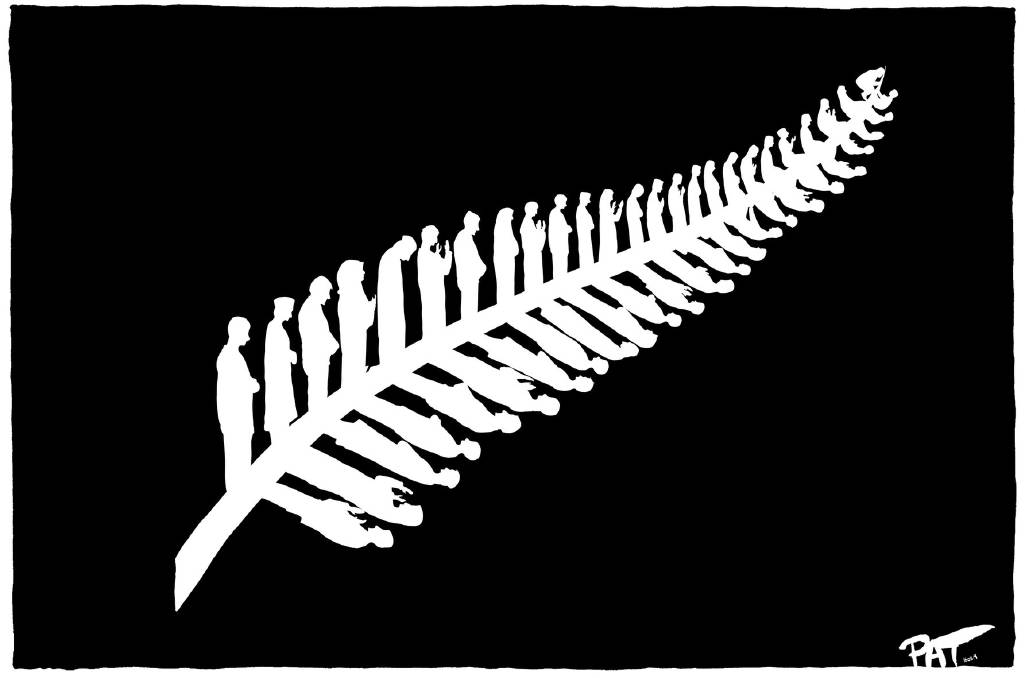 As the days go by, it is easy to forget the names and faces of the people who passed away. The horror of the act eclipses their memories. We do not want that to happen to our brothers and sisters in New Zealand.
اللهُـمِّ اغْفِـرْ لِحَيِّـنا وَمَيِّتِـنا وَشـاهِدِنا ، وَغائِبِـنا ، وَصَغيـرِنا وَكَبيـرِنا ، وَذَكَـرِنا وَأُنْثـانا. اللهُـمِّ مَنْ أَحْيَيْـتَهُ مِنّا فَأَحْيِـهِ عَلى الإِسْلام ،وَمَنْ تَوَفَّـيْتَهُ مِنّا فَتَوَفَّـهُ عَلى الإِيـمان ، اللهُـمِّ لا تَحْـرِمْنـا أَجْـرَه ، وَلا تُضِـلَّنا بَعْـدَه
Allaahum-maghfir lihayyinaa, wa mayyitinaa, wa shaahidinaa, wa ghaa'ibinaa, wa sagheerinaa wa kabeerinaa, wa thakarinaa wa 'unthaanaa..
O Allah forgive our living and our dead, those who are with us and those who are absent, our young and our old, our menfolk and our womenfolk… [7]
Grief and Giving Survivors Meaning After Attacks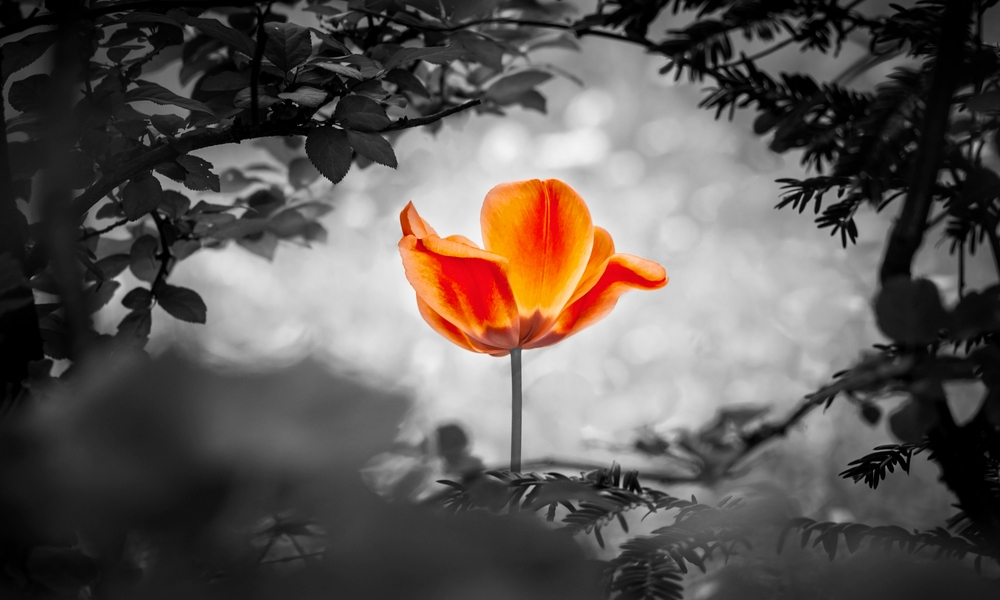 "Ummati, Ummati.." – Prophet Muhammad,

. 
Most Muslims collectively gasped in horror for the victims of the attacks in New Zealand the instant they heard of the news. As for the families, their lives have been ripped apart, and we felt their pain with them. Women have become widows. Children have become orphaned. As most victims were men, many of them fathers, now women will have to raise their children alone, and the children will have to grow up without the protection that only a parent can provide.
When my father passed away, I remember the initial stage of shock, which is usually when the family is surrounded by people. For some, the company will be unbearable, because it is a result of the loss of the one special person who was taken away. But when the company starts to dwindle, the emptiness closes in around the family, and the loss feels more pronounced than ever before. This is what I grieve for. For some of us, it takes years for the feeling of grief to feel more manageable.
Unfortunately, when someone has experienced something as violently traumatic event such as a mass shooting, they cannot cope with the Post Traumatic Stress Disorder. I felt a sense of foreboding when I read of one of the surviving victims of the New Zealand shooting felt "survivors guilt," because his father and brother were killed in front of him.
Just yesterday, I was horrified to read of the news of the suicides of two survivors from the Parkland, Florida school shooting. and imagining the state of their parents took the wind out of me. 
Most people who experience trauma do not die by suicide, but it does increase their risk, said April Foreman, a psychologist on the board of directors for the American Association of Suicidology. Knowing someone who has died by suicide also heightens one's risk, she said.

"We know this is a rare, but complex reaction to trauma," she said.- News Times
Then we hear about the suicide of the Sandy Hook father. 
Richman's daughter Avielle and 19 of her classmates were killed Dec. 14, 2012, when a gunman opened fire at Sandy Hook Elementary School in Newtown, Conn. Soon after, Richman and Avielle's mother, Jennifer Hensel, both scientists, founded the Avielle Foundation: Preventing Violence & Building Compassion, a nonprofit that aims to prevent violence through brain research.

The foundation said in a statement Monday that Richman's death "speaks to how insidious and formidable a challenge brain health can be and how critical it is for all of us to seek help for ourselves, our loved ones and anyone who we suspect may be in need."- Washington Post
I pray that this is not the case for the families of the deceased, and they are able to see the beauty in God's Plan since their loved ones are resting in an Eternal Abode with the best of people now.  
Imam Gamal Fouda, who gave the sermon in New Zealand a week after the shooting, mentioned a verse of the Quran, "Do not say about those who are killed in the way of Allah, 'They are dead.' Rather, they are alive, but you perceive it not. They are alive rejoicing with their Lord."
I started sobbing when I heard that verse. It is such an appropriate way to give a grieving person some peace and meaning when they are grappling with loss. We must remember that death is only a passage into the next life, and if we are lucky, that death will be an honorable one. For some, it will definitely be strange to hear that this kind of death is almost enviable to most Muslims. A clean slate- all sins wiped clean, because they died while praying, on Friday, the holiest of days, and during Jummah, the prayer that is said to wipe our sins clean from the previous week's sins. They died beside their brothers and sisters in Islam. They died protecting each other.
My husband said in Urdu, "Allah Ta'la nay unsay bohot baraa kaam liya," which translates roughly into, "God Used them for great work", that the taking of their lives was a favor to the Ummah of Muhammad

. But in return, not only did they achieve Paradise for something they did not even see coming or bring about, but their martyrdom received some of the largest outpourings of love and respect from the non-Muslim community! Their deaths were the concrete proof about how targeted Muslims are by hate groups, and hated by racist and intolerant people.
On the Day of Judgment, everyone- mothers, children, fathers, brothers, and sisters, including all of the Prophets, from Adam

to Jesus

will all be worried about themselves, and all of the sins that they have to be taken account for in front of God. Mankind will go from prophet to prophet, and they will all say, "Nafsi, nafsi," or "Myself, myself."
But then, all mankind will go to Prophet Muhammad peace be upon him, who will say, "Ummati, Ummati." My Ummah, My Ummah.
https://muslimmatters.org/2017/11/15/a-new-reality-responding-to-suicide/
https://muslimmatters.org/2016/03/09/what-every-muslim-ought-to-know-about-suicide/
To reach the National Suicide Prevention Lifeline, call 1-800-273-TALK (8255). You can also text a crisis counselor by messaging 741741.