Way to Go! Bollinger Displays American Hubris and Insult Guests (Ahmedinejad)
*E-mail your concerns and complaints to Columbia at this email: Curesponse@columbia.edu* (Hat-tip Sr. Zahra)
Let me start off by saying that I am no fan of Ahmedinejad… in fact, I don't particularly like him at all. But I support his right to speak to Americans… the last thing we want is to engage another country in war.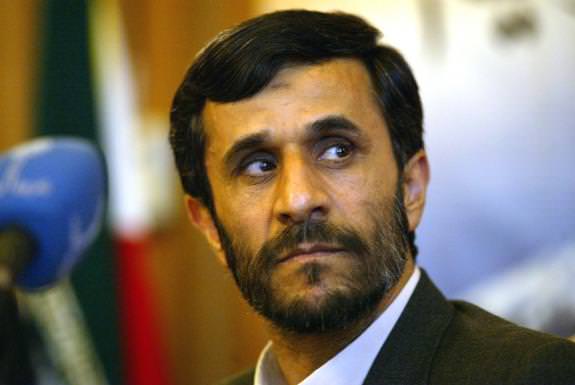 So, when Columbia decided to host the Iranian President for a speech, I was proud of our academic institutions standing up in the face of the Israel Lobby and its supporters, to allow Americans the opportunity to hear directly from the person they have come to hate so much. It wasn't surprising then that mostly Jewish students and groups lined up to protest against his arrival (this is a fact, not an opinion). The pressure mounted on Columbia's President to disbar Ahmedinejad from speaking… apparently freedom of speech only applies to rants against Muslims and Islam. In any case, Bollinger couldn't cancel the event (whether he did it because of "freedom of speech" or because it was too late to change plans, God knows).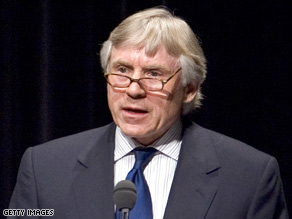 And then at the beginning of the speech, Bollinger dives into an awful rant, an embarrassing harangue that was insulting, besides being not entirely factual. Here is a man from another nation (Iran) wanting to open the lines of communication directly with the American people, and what do our "great" American academics do? Not even afford the man the reasonable and basic etiquettes and courtesies that a guest deserves. Here are a few lines of his insults (more here on NYTimes live blog of the event):
Mr. President, you exhibit all the signs of a petty and cruel dictator

Frankly, and in all candor Mr. President, I doubt that you will have the intellectual courage to answer these questions, but your avoiding them will in itself be meaningful to us. I do expect you to exhibit the fanatical mind-set that characterizes what you say and do

Today I feel all the weight of the modern civilized world yearning to express the revulsion at what you stand for
It was better, much better, that Columbia would have canceled the event than to show the world that the "American Hubris" is not just limited to our government, especially the Bush click. As a poster on Dailykos wrote,
As an American, I was stunned and embarrassed by Bollinger's harangue of Ahmedinejad. It was a craven and cowardly capitulation to political pressures, and unworthy of the academic institution that Bollinger represents. I know who and what Ahmedinejad is, but I also know that he was at Columbia at Columbia's invitation. Bollinger's speech was less a challenge to Ahmedinejad than it was an ambush, and it dishonered all of us as Americans.

Bollinger could have challenged Ahmedinejad's many hyperbolic and absurd statements in a manner that was not abusive and insulting. He chose instead to curry favor with those who are intent on demonizing Iran and plunging the U.S. into another illegal and immoral war. Bollinger's behavior was inappropriate. It presented to the world the face of an ugly and bullying America. I am utterly humiliated that Bollinger should have behaved this way.
Shameful is one word I would describe this situation with. Beyond the shia-sunni issues, what would you say?